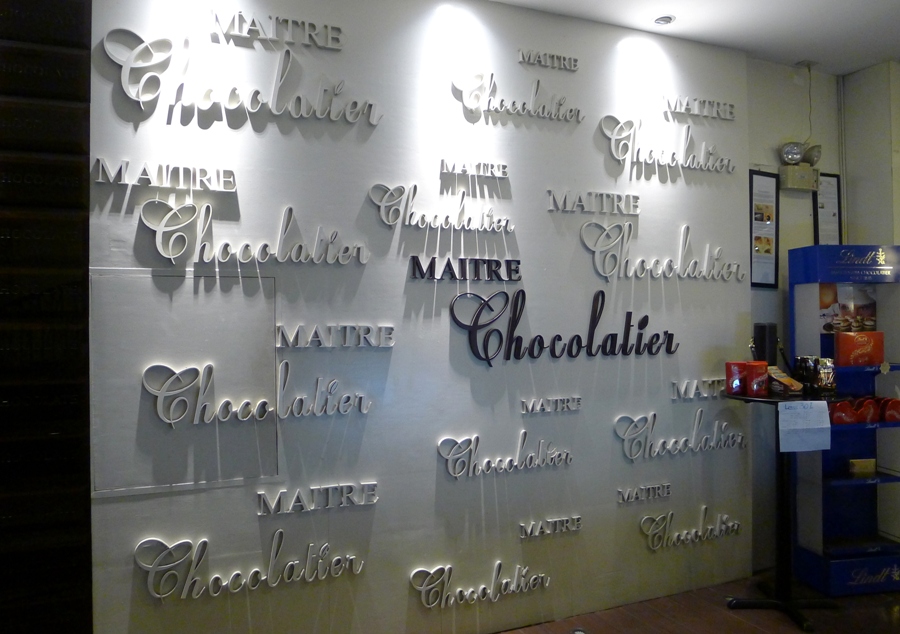 I am not exactly what you call a chocoholic, but I love to have good quality chocolates from time to time.
It is my husband who actually loves chocolates (you gotta check out his chocolate cake recipes HERE and HERE), so it was not a surprise that he saw this little chocolate shop along Jupiter Street in Makati while driving, and I (who was on the lookout for a nice dessert place on a weekend night) totally missed it.
The chocolate shop is called Maitre Chocolatier, which I learned originated from Cebu (not France, hihi!) and is actually the first chocolate boutique / café in the country.
Inside the chocolatier, you will be greeted by rows of imported chocolates arranged neatly and by brand; however, most of my chocolate favorites are not available here.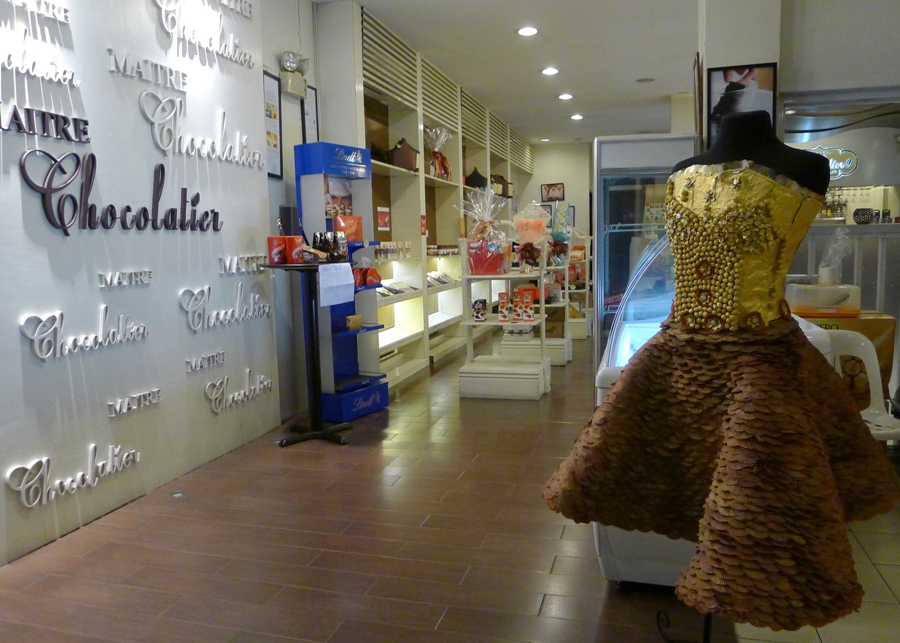 Below are some of the chocolate brands available at Maitre Chocolatier:
Ghirardelli (we bought single packs of their hot chocolate mocha mix, which you should dissolve in warm milk for that heavenly taste.  So yummy, I must tell yah!)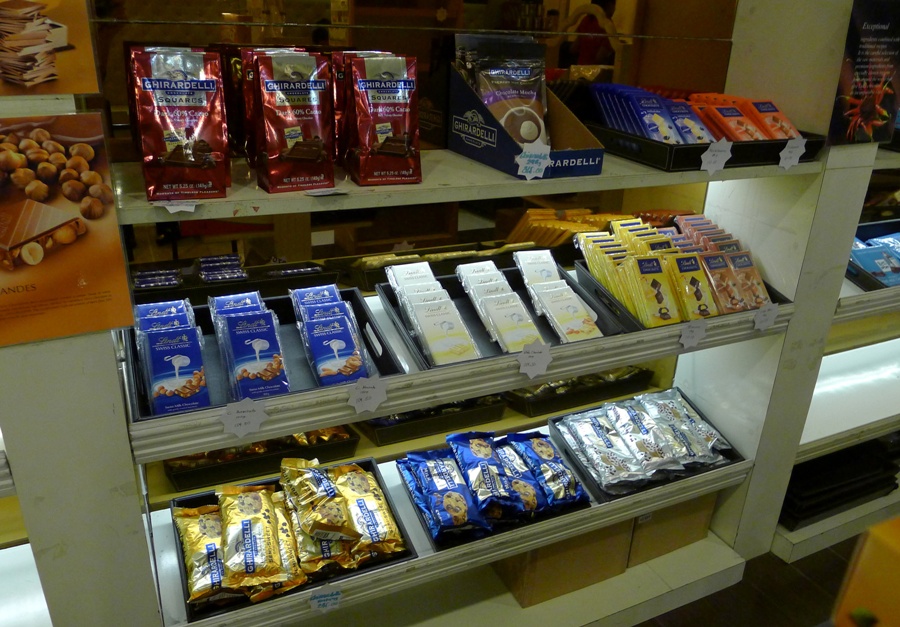 Lindt's milkshake-flavored chocolates.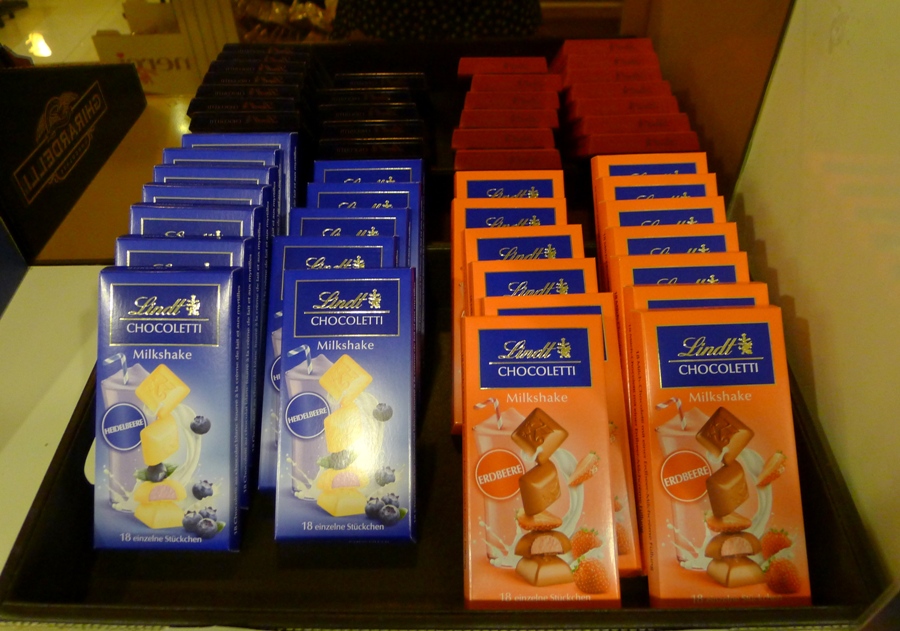 Guylian.
Toffifee (by Storck).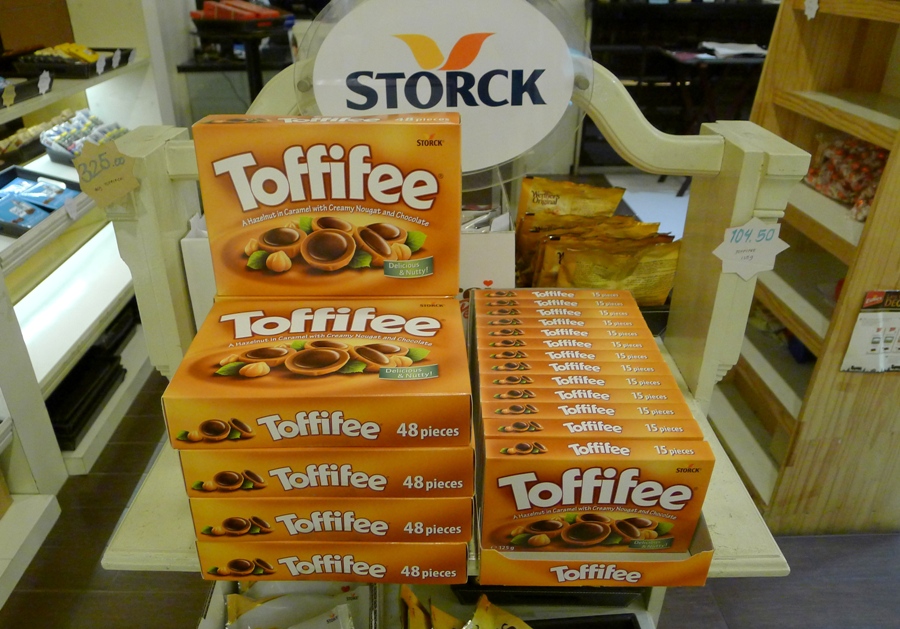 Frey's Dark Lemon and Pepper chocolates.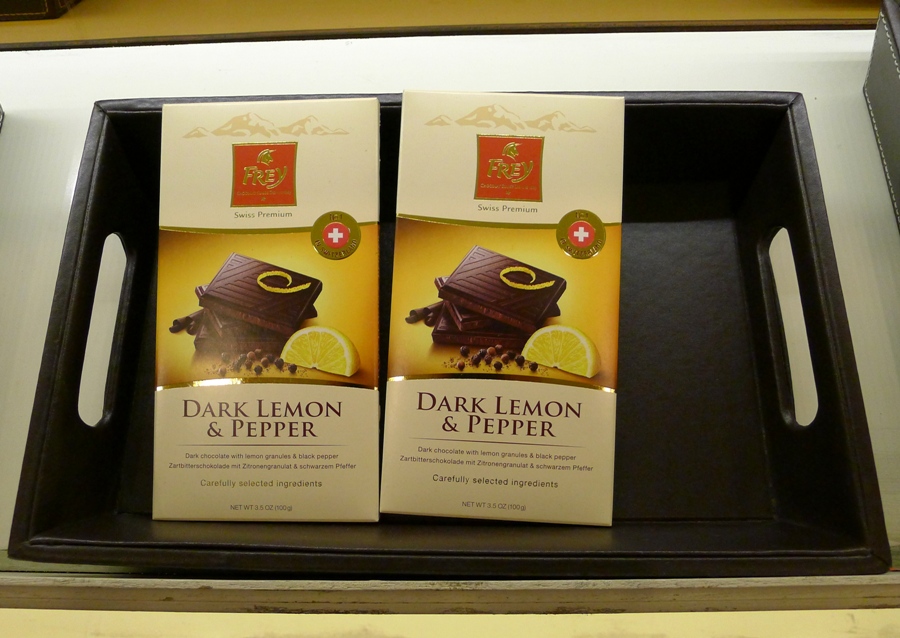 Chocolate gift baskets are also available.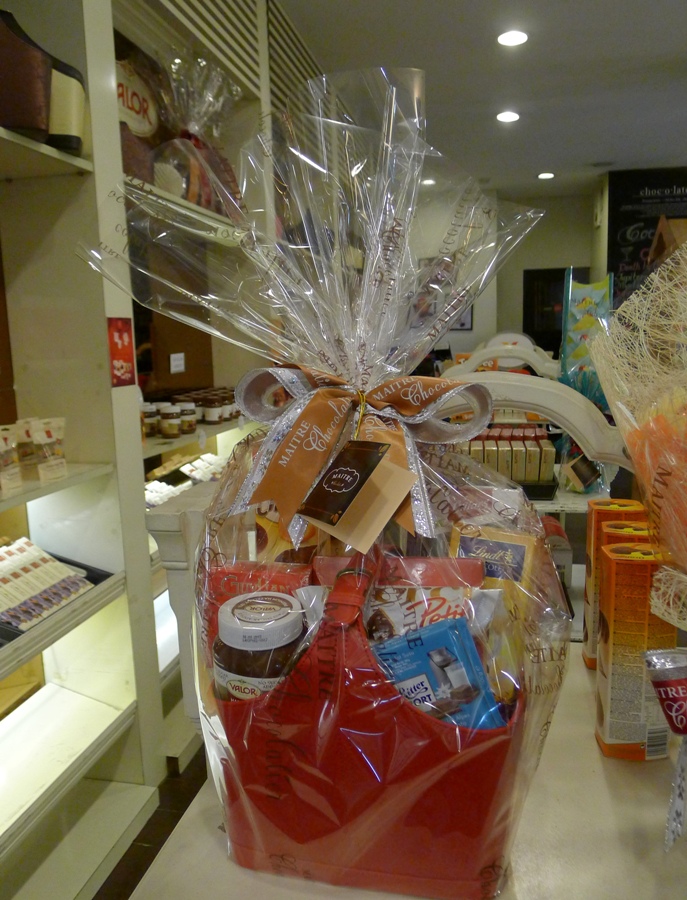 How pretty is this cocktail dress made from recycled chocolate wrappers?  It reminded me so much the wedding gown we created at the office, made of 100% recycled materials, which was our entry to a Project Runway-type competition.  Truly a labor of love, like this "chocolate dress" below.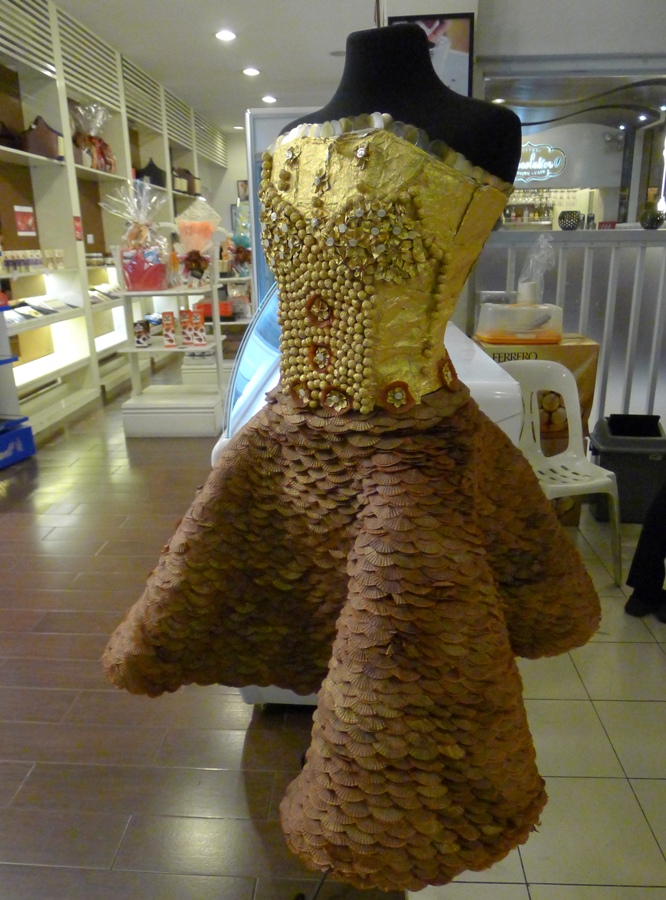 At the opposite side of the chocolate shop is the café where innovative culinary creations are served, with chocolate as the not-so-secret ingredient.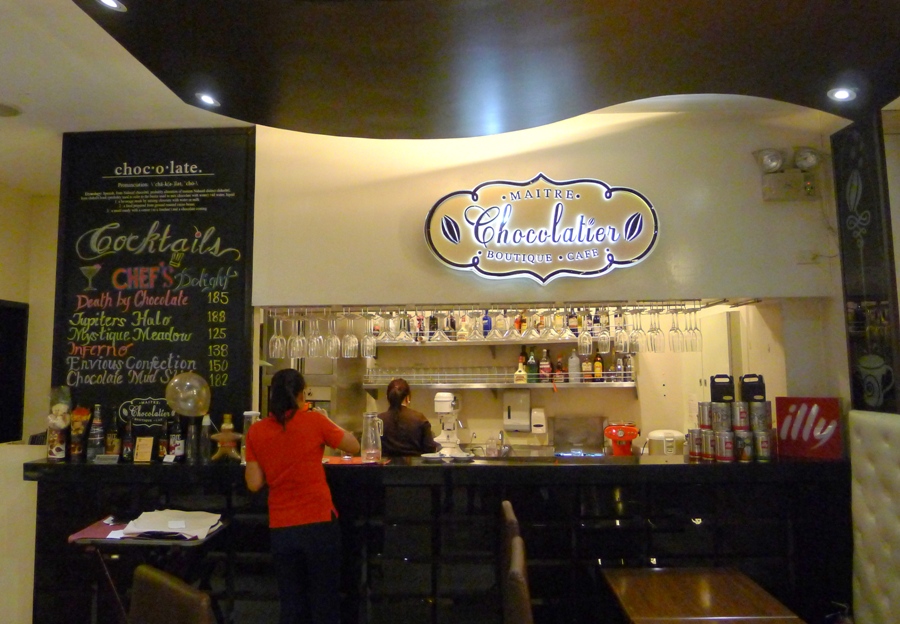 Reading their menu, I was transported back to that scene in the movie Chocolat wherein Vianne Rocher was about to leave town and then she found her neighbor friends working in the kitchen at almost midnight, preparing the chocolate confections that were to be served the following day at the 'Festival of Chocolates'.  It was at this moment when she realized that the townspeople has finally come to love her, and accepted her for what she is.  I just love that busy kitchen scene where everyone was working with chocolates!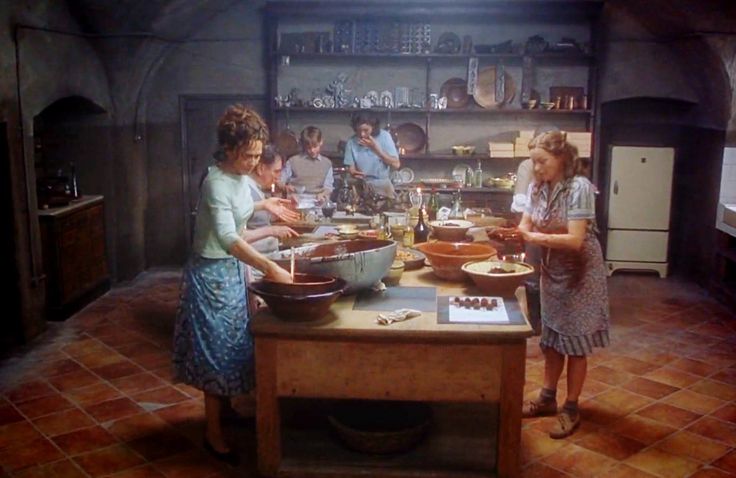 I imagined that the 2 chocolate desserts we ordered at Maitre Chocolatier were made by this same happy and inspired lot, in the dimly-lit kitchen that you see above, all handmade with love.
True enough, after tasting the Sweet Ebony (Php182.00/slice), made of pure Lindt 70% dark chocolate mousse cake with creamy sable taste of layered sponge cake and dark mousse, AJ and I yielded to yet another sweet temptation called Chocolate Scones (Php150.00/3 pieces), which are delectable buttery scones with chocolate chips and made complete with whipped cream, raspberry jam and the heavenly Nutella spread.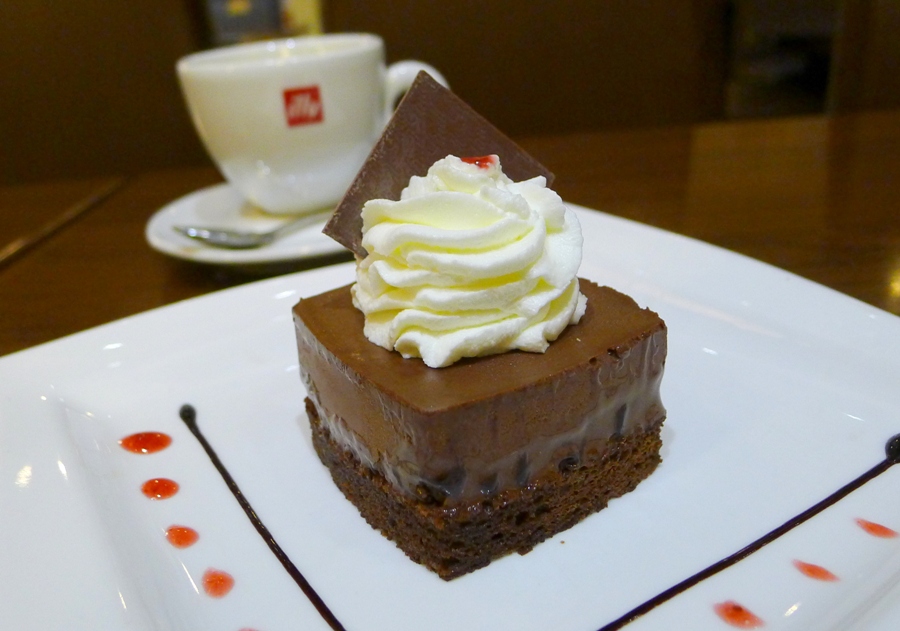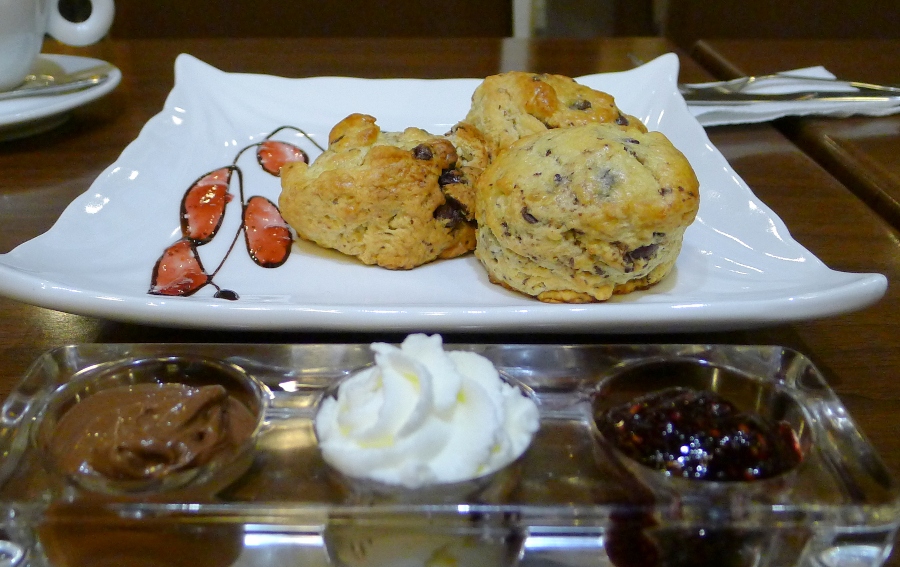 What a chocolate-y bliss!  And I can't decide which of the 2 desserts is better.  The scones (with Belgian chocolate chips) were best eaten warm and with coffee, while the chocolate mousse – its flawless silky texture and pure Lindt chocolate goodness – should be devoured slowly to be able to enjoy that melt-in-your-mouth sensation.
The dessert menu is surprisingly affordable.  AJ and I will definitely be back to try their other gourmet dishes, which all look and sound interesting by the way (especially those with the word 'chocolate' attached to them).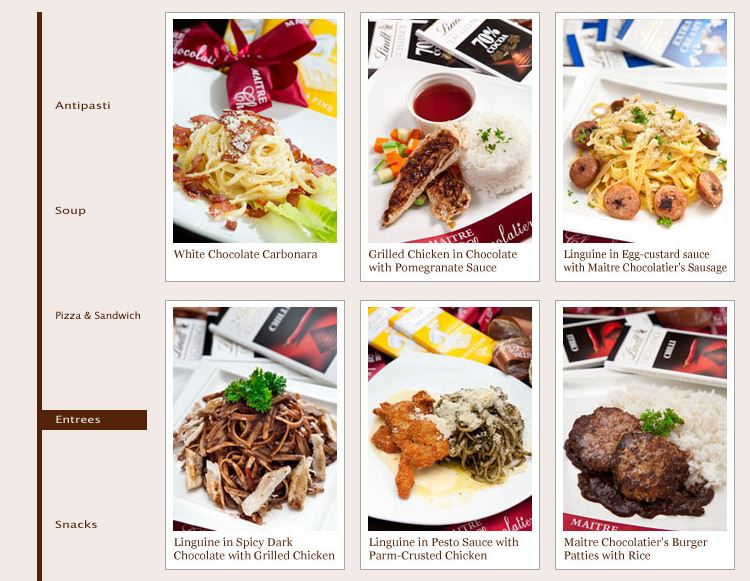 Chocoholics and non-chocoholics alike will surely have a memorable culinary experience at Maitre Chocholatier.  Here you are not only surrounded by good quality European chocolates, but will also be treated to a unique chocolate-y menu that's bound to delight your taste buds!
Maitre Chocolatier  |  2A, No. 28, Jupiter corner Astra Street, Bel Air, Makati City, Metro Manila  |   Facebook:  Maitre Chocolatier Manila  |  Tel: (02) 8978559 / 8962529 / (+63) 9228854107