I can't believe it's June already!
I will best remember the month of May as the month when I took the 'big leap'.  If you will recall, I wrote about my plan to take more big leaps this year.  I had meant that for the blog, but it was meant to happen at my work instead.  Still, I wouldn't say that I wasn't prepared for it.  As early as last year, I've been getting signals about this possible transfer so I already psyched myself for it.
But what I wasn't prepared for was the timing.  The transfer finally happened last month, in the thick of our office's anniversary celebration.  You see, we hold yearly 'competitions' during our anniversary month and the different groups in our office compete with each other.  For this year, it's a Project Runway-type of competition and the challenge is to create a 5-piece collection made of recycled materials.  I suggested a 'wedding entourage' collection as our group's entry, and it was approved by the bosses.
I was blessed to have colleagues at work who are very creative, and when tapped to participate in this 'extra-curricular' project, they didn't just sacrifice their time (they worked all day after office, and also on weekends), but they treated this project as their 'own'.  We have less then 4 weeks to prepare, so the pressure was great talaga.
Then my reassignment happened – in the middle of the month.  This was were I felt really guilty.   I was the one who initiated everything (soliciting the materials, volunteers, arranging the working schedules, etc.), but the sudden transfer resulted in a sudden shift in my priorities too.  Although I still checked on the group from time to time, I could no longer give this project my full attention.
But the group persevered even without me, and when I saw the final output I knew that it was truly a labor of love.  Everyone was amazed to see how the things that we usually just throw away – like used papers, plastics, softdrink caps and even tahong shells – became useful and beautiful again.
And it's not just clothes that they created, mind you.  They created very wearable clothes – bridal entourage gowns and groom's suit – which were modeled (in true wedding processional fashion) during our culminating activity last Friday night.
Below is the picture of the bridal gown that took almost 3 weeks to finish.  The floral skirt, inspired by peonies, was made of recycled office papers.  The mermaid-style corset was a mix of tahong shells, softdrink caps, used aluminum foils and unused plastic straws folded into little blooms.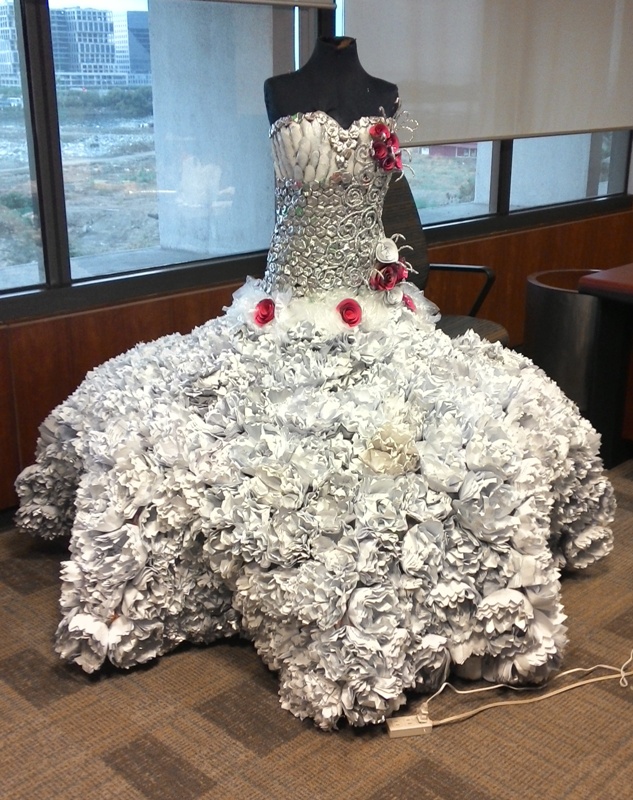 I 'donated' all my old magazines at home, which were folded into paper roses then sprayed with rose pink paint to create the bride's bouquet.
The competition turned out to be a very tough one, and although we didn't win the prize (there's only 1 winner), I still went home very happy and fulfilled on that Friday night.
Another reason for me to be happy that night was my winning one of the raffle prizes: a Samsung Galaxy Tab3, yey!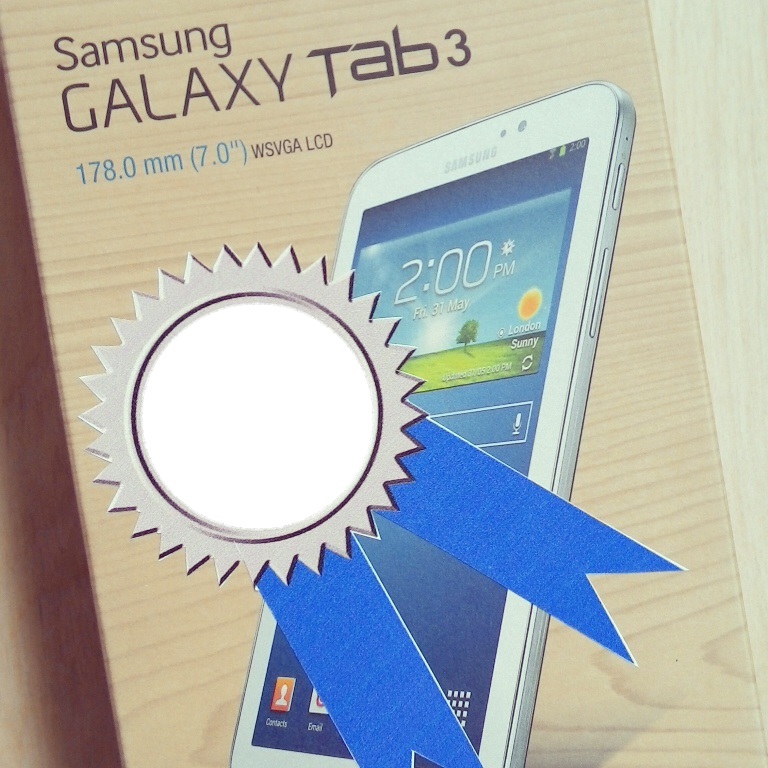 This was the second time I won in a raffle sponsored by our office.  The first time happened more than 5 years ago and it for was a minor prize pa – P5,000 worth of gift certificates from Rustan's hehe!
But the biggest surprise that night was the very positive announcement made by our big boss, which meant that the report I've been stressing about the past weeks has finally passed the stringent review of our oversight body.
Truly it was a night worthy of celebration!
The month of May also showered me with lots of "non-work related" good news and blessings.  For one, I saw that the size 14 Lacoste shirts are available again at Rustan's!  Yey!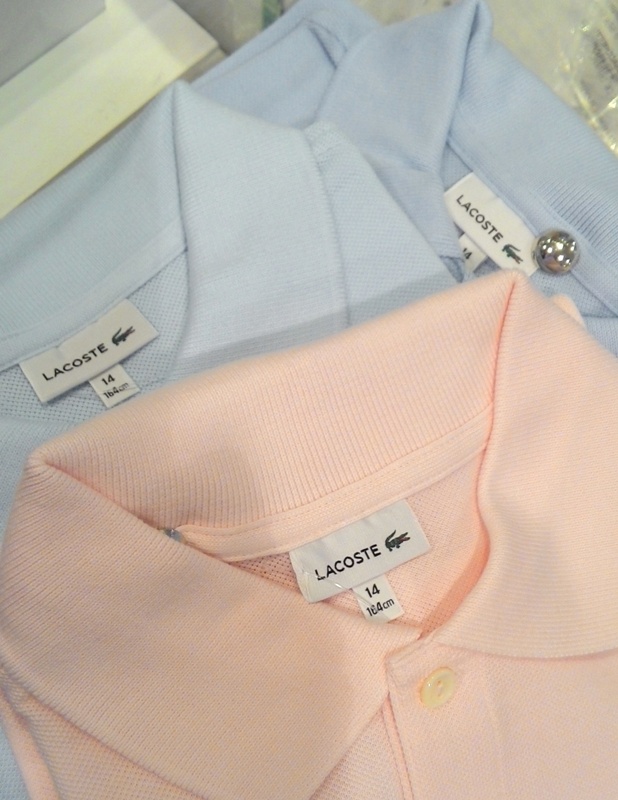 I will make a separate kwento on this, para may kasamang tips again on how to spot fake Lacoste shirts.
There's also the Kate Spade bag that I received as a gift from a generous auntie abroad.
I also took a day off from work so AJ and I could celebrate our 3rd wedding anniversary last May 28.  Thanks to all our relatives and friends who greeted us on our special day.  My boss gifted us with a free overnight stay in Tagaytay, which we plan to use this June.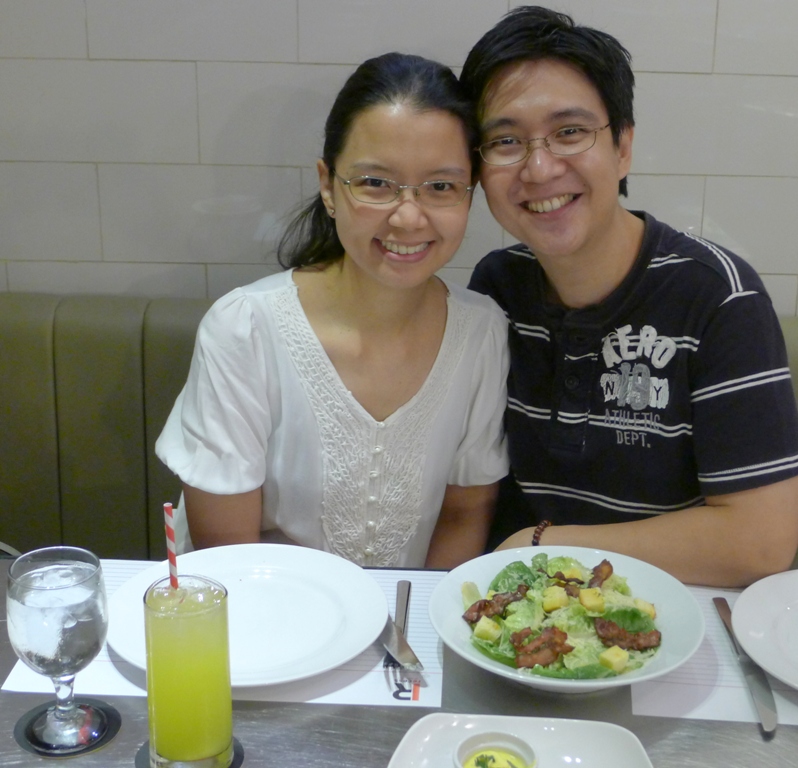 Then yesterday, the last day of May, I received a surprise gift from Diane (of Diane Wants to Write).  It was my mom who received the package and I got it only this morning.  Thank you, Diane!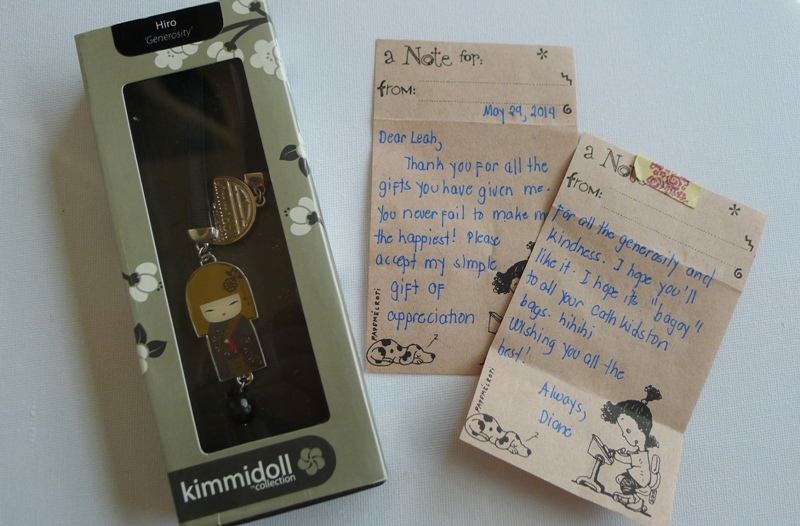 Diane and Ms. Ellen (of The Pseudoshrink) have become my "Cath Kidston sisters" because we all share the same affinity for Cath Kidston items   =)

Lastly, the month of May saw me promoting my first auction event (for the Palawan Saltwater Pearl Necklace) through this blog (and with a little help from my blogger friends).  It was successfully carried out last Wednesday, May 28.  The auction / bidding is supposed to end today, but due to the late listing of my item, it will instead end tomorrow before 12 noon.  So bid now, while there's still time!  

There's so much to be grateful for the month of May, and my prayer now is for the month of June to continue to let the sunshine in!
It is the month of June, the month of leaves and roses,

When pleasant sights salute the eyes

And pleasant scents the noses.

~Nathaniel Parker Willis