I was surprised with yet another gift 'bag', this time from my Tita Violy who lives in the US.  She gifted me with this signature 'Cedar Street – Mandy' shoulder bag from Kate Spade New York, in beautiful ivory color called 'Clock Tower'.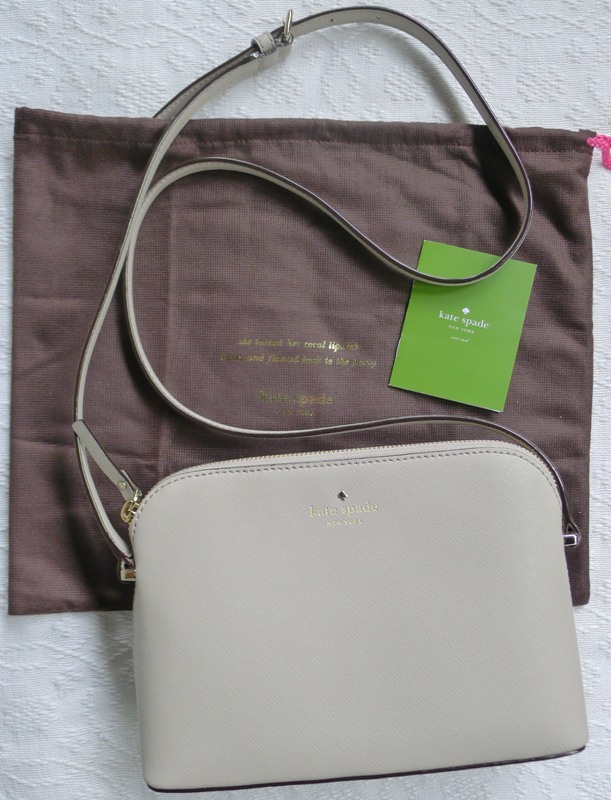 The bag is made of Italian Saffiano calf leather, also known as Prada's signature leather.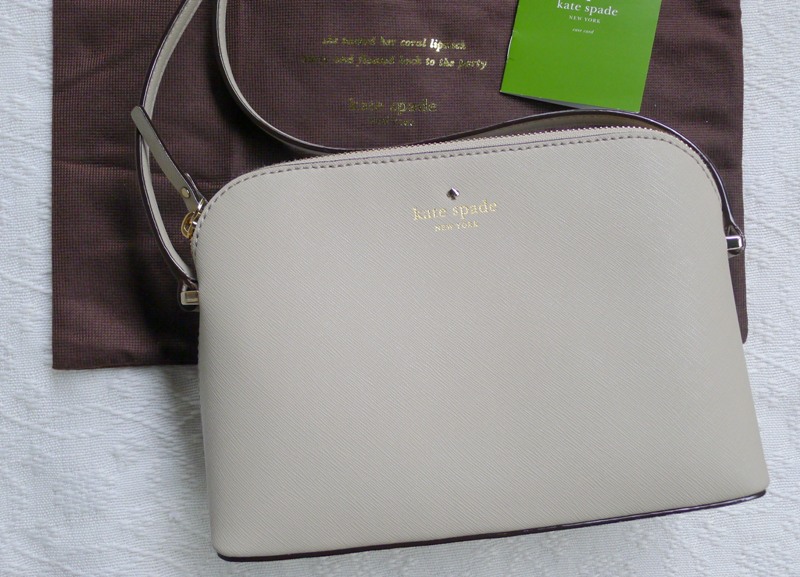 I never imagined myself to be owning a Kate Spade bag, knowing how expensive it is.  So this bag is really, really dear to me.
A closer look at the bag's very clean details: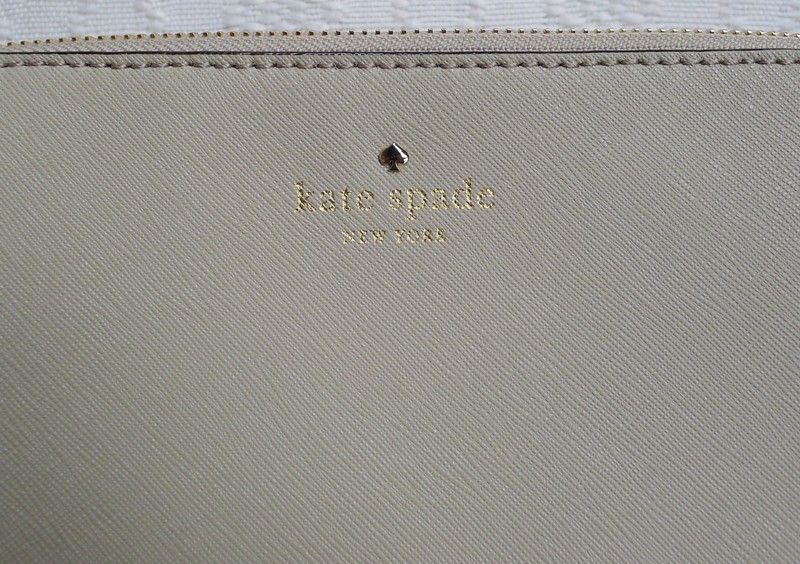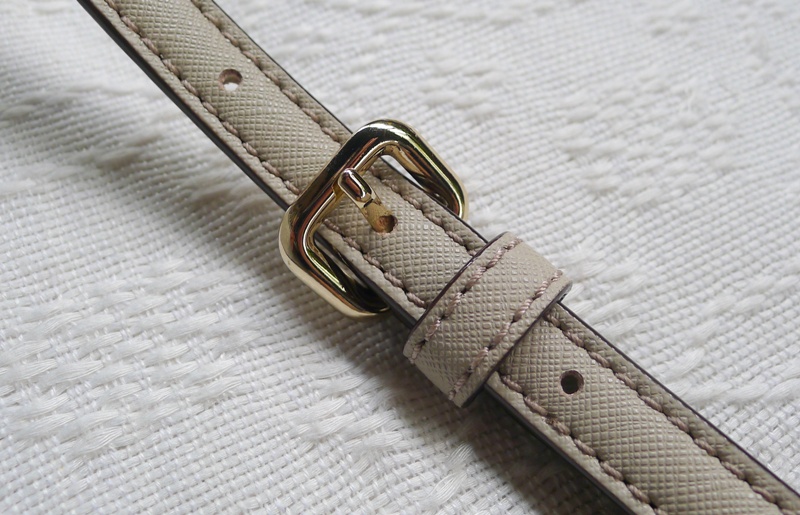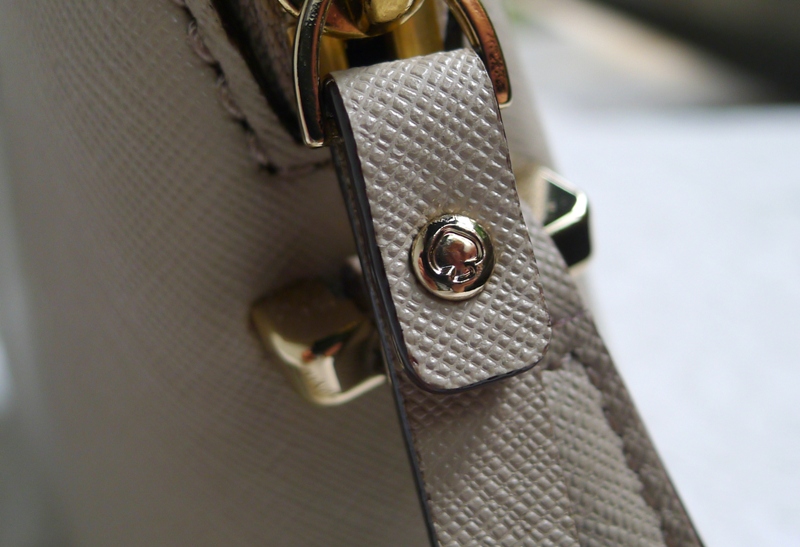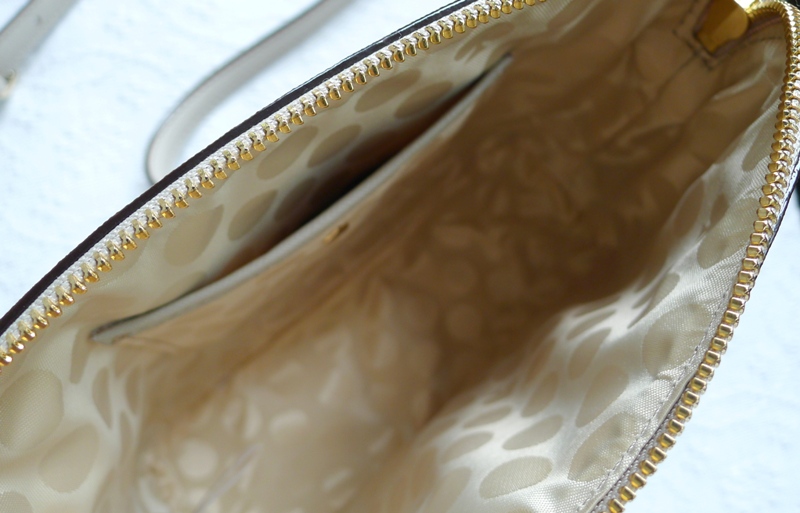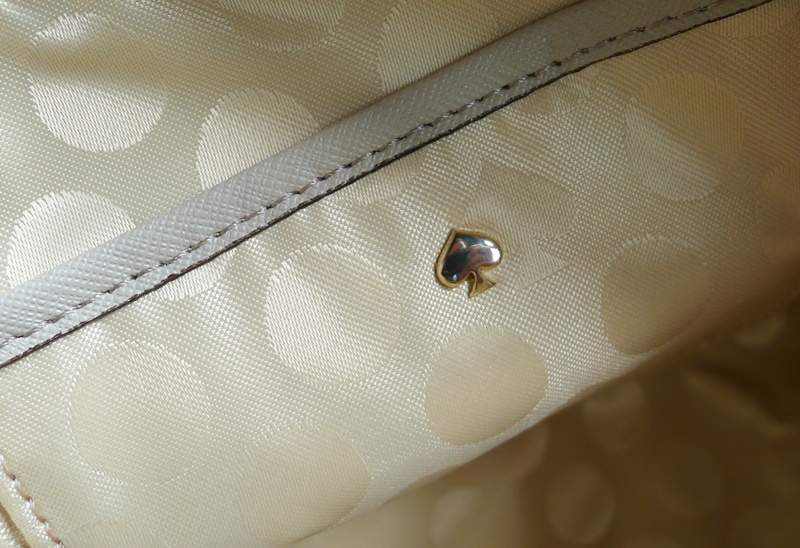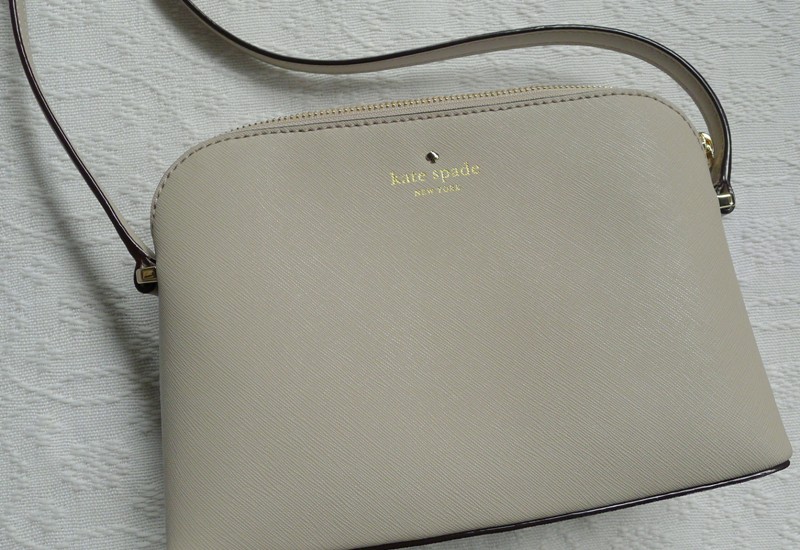 The Mandy bag is very lightweight.  The adjustable shoulder strap gives it the flexibility to be carried as a shoulder bag or cross-body bag.  Its interior capacity may be small but can already pack a small purse, my Lenovo K900 phone, a pack of wet wipes, house keys and a folded reusable bag in case of an unscheduled stop at the grocery.
But since the bag's color is light, I'm a bit worried about it getting pen marks, greases and spots that may be difficult to remove.
That aside, I love everything about my Mandy bag.  The style, structure and leather are all about classiness and I couldn't be more happier to have it as part of my bag collection.
Thank you again, Tita Violy!  You made my bag wish come true!