The bid/auction is finally ON for this gorgeous Palawan Pearl Necklace that I mentioned in my earlier post.  You can place your bids at my eBay.ph account.  For the sake of transparency, I will not accept bids outside eBay.
Here's a screenshot of the eBay listing I made: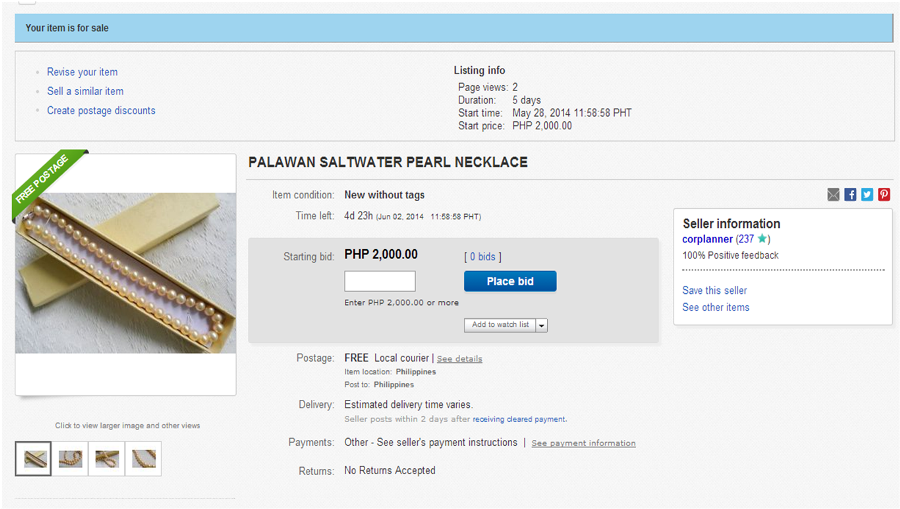 A picture of me 'modeling' the pearl necklace.  I was able to capture the pearls' colors perfectly in this photo:  in lovely cream shade with overtone hues of gold and ivory.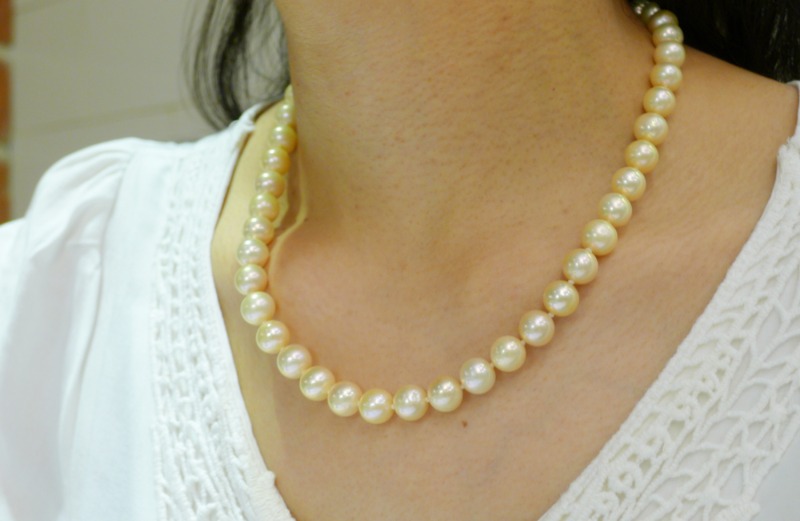 The pearl necklace radiates a beautiful gold color when pictured against dim lights, like this one below….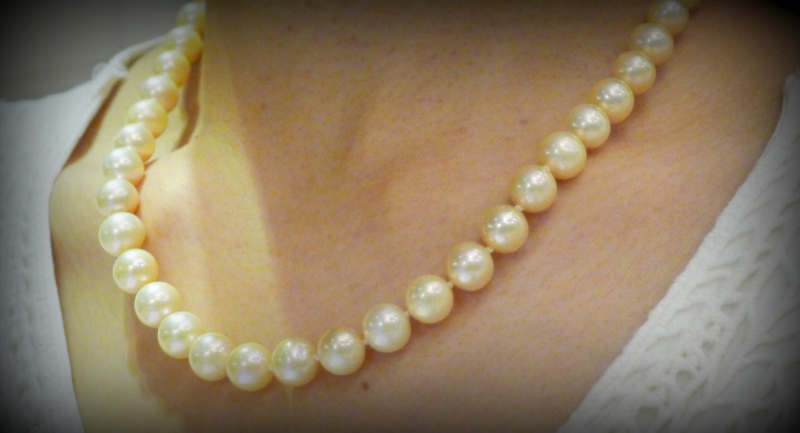 ….and this becomes stronger when put against a white fabric, like the one below.  Nakakaaliw!   May color changing effect, hehe!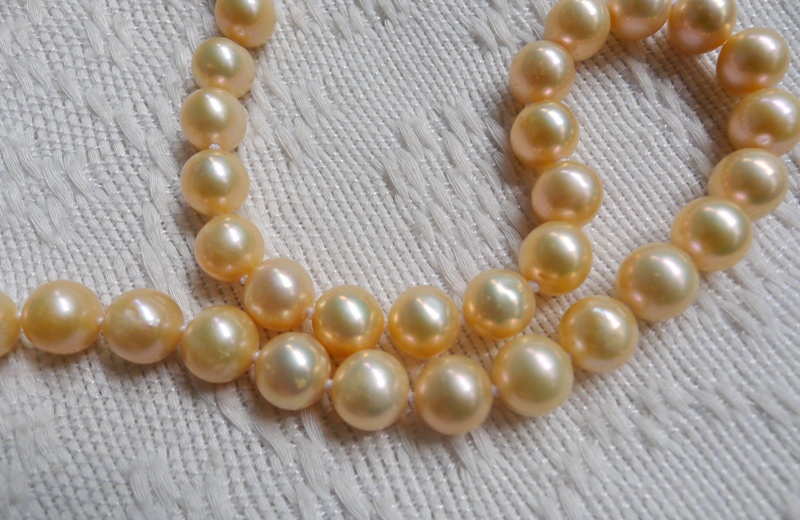 Come bid now for this lovely necklace made of all-natural pearls, which I know I won't be able to find again!
To those of you who are still undecided,  Madame Genevieve Antoine Dariaux, author of "A Guide to Elegance", has summed all the right words I could think of about investing in a pearl necklace:
There is just one piece of jewelry that is equally becoming to everybody, lovely with almost every ensemble, appropriate for almost any occasion, and indispensable in every woman's wardrobe…long live the pearl necklace, true or false, from our first date until our last breath!
Convinced na convinced ko na ba kayo?
The bidding / auction is good for 5 days only so hop on to my eBay listing now and start bidding, ladies!
Good luck to all!