I got inspirational boost from the messages and comments you left when I mentioned about the jewelry business I was invited to join.  Just to update you, I've already sent message to my interested partner that I will not be able to do it.  I was really sad to let it go, but then again, another opportunity knocked during my trip at Palawan the other day.
It all started with the positive feedback I've been getting about my posts on pearls, and the requests of Ms. Ellen (of The PseudoShrink) and Ms. Diane (of Diane Wants to Write) for me to buy pearls for them in Palawan.  I found something for both of them, and then I spotted this beautiful pearl necklace which I now want to give all of you a CHANCE to OWN.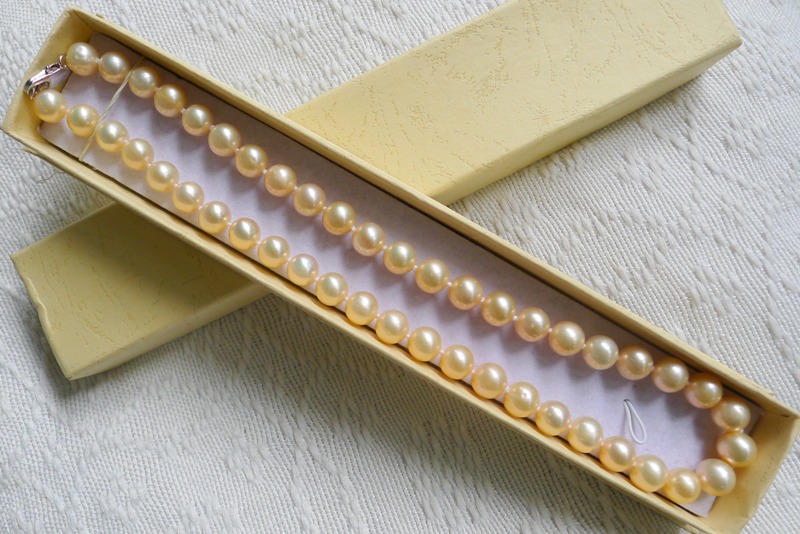 Made up of 46 pieces of natural Palawan saltwater pearls, the beautiful pearls in this necklace has the look and feel of Akoya pearls which, as you will know, is prized for its rich cream shade with overtone colors of gold and ivory.   Pearl sizes are approximately 8mm and are equally round in shape.  Their sheen and luster are just fabulous.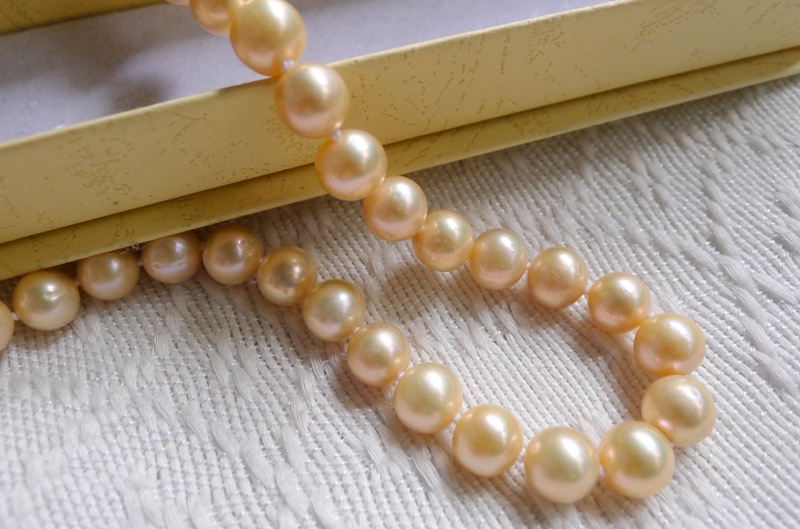 Being natural pearls (meaning, they're not cultured), you will find imperfections in some of the pearls like fish bites, some scratches and uneven nacre finish.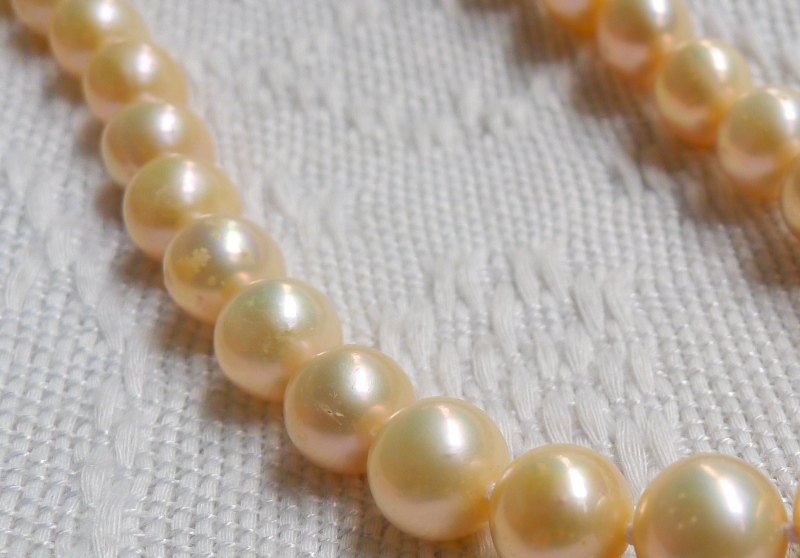 But believe me, these are barely noticeable when the necklace is seen and admired as a whole.  Most pearls are perfect.  The imperfections of the other pearls actually added character to the necklace, and of course, they're proof that the pearls are natural.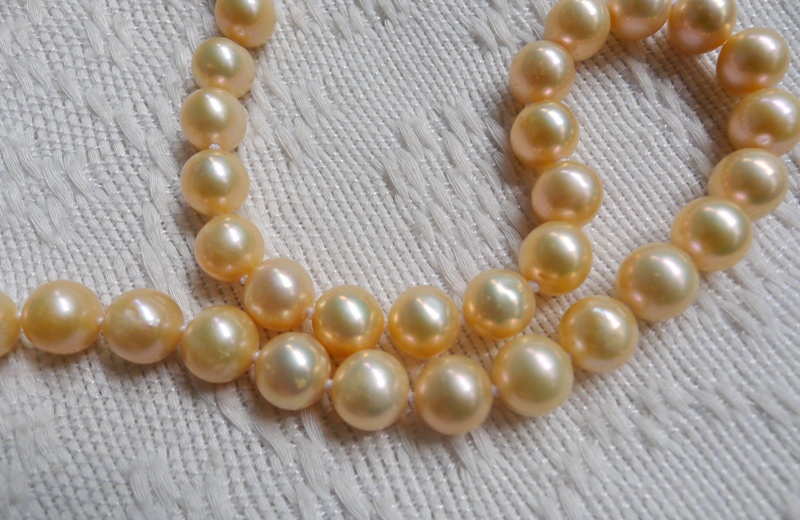 The necklace lock is made of stainless steel.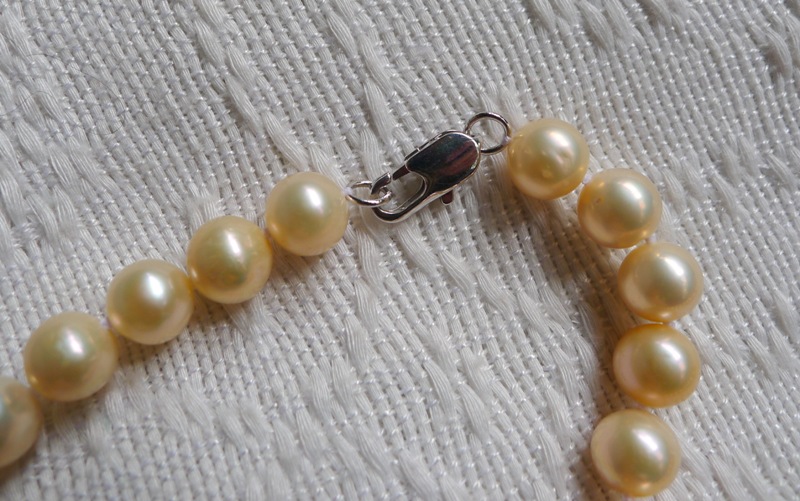 Here's how it looks like when put against my skin color: parang gold na gold noh?  But it's actual color is cream with hints of gold and ivory.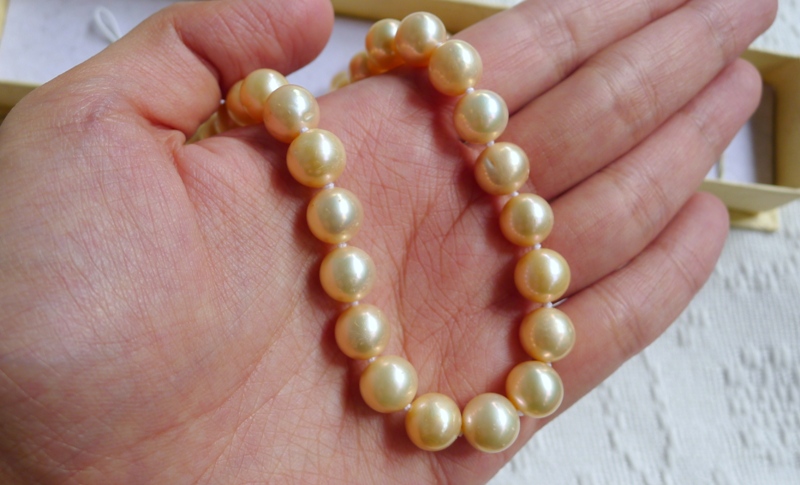 Now, here's how you, my dear readers (and pearl lovers out there) can own this very beautiful necklace.  I'm going to put this up ON BID.
The bidding process will start on Wednesday (May 28, 2014) and will end on Sunday (June 1, 2014).
Starting price is just P2,000.00.  Yes, P2,000 lang!  Nagulat ba kayo?   I want everyone to have a chance to own this so I gave it a very low starting bid price.
The bidding will take place at eBay.ph under my account (corplanner).  If you do not have an eBay.ph account yet, register to bid here.
Are you excited na?  I am, too!   So mark your calendars now, ladies!  I'll open the bid on May 28.  This is your chance to own an all-natural, Akoya-quality pearl necklace from Palawan – minus the hefty price tag!
(If you want to see how much Akoya pearl jewelry cost, check out this link)