I have not been updated with the changing food scene in Manila, so when the hubby and I checked out KyoChon at Estancia Mall in Capitol Commons, my excitement level was not at all high.  After all, this isn't the first time I'm having Korean fried chicken.  I've been to Bonchon and Holdak a number of times so what else could be new with this one?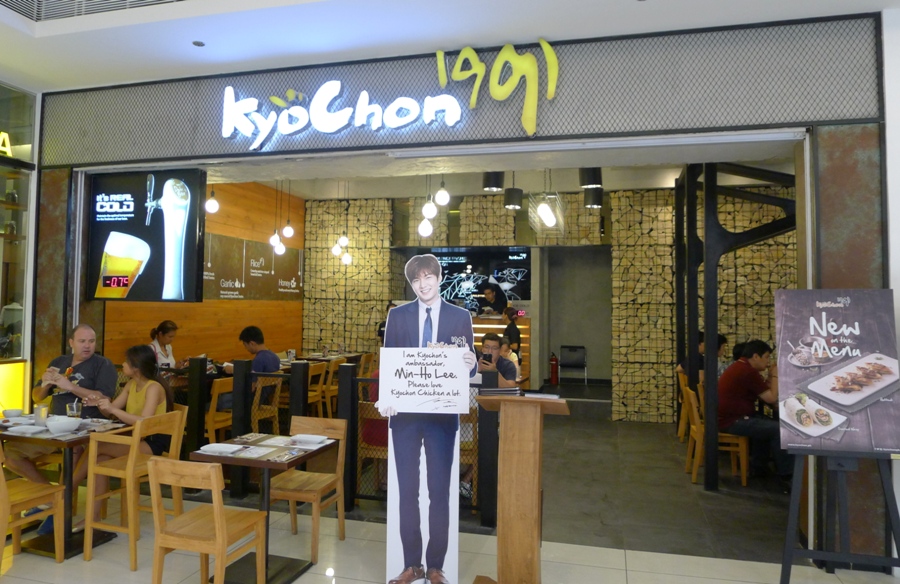 Does this description in their paper placemat spells a difference?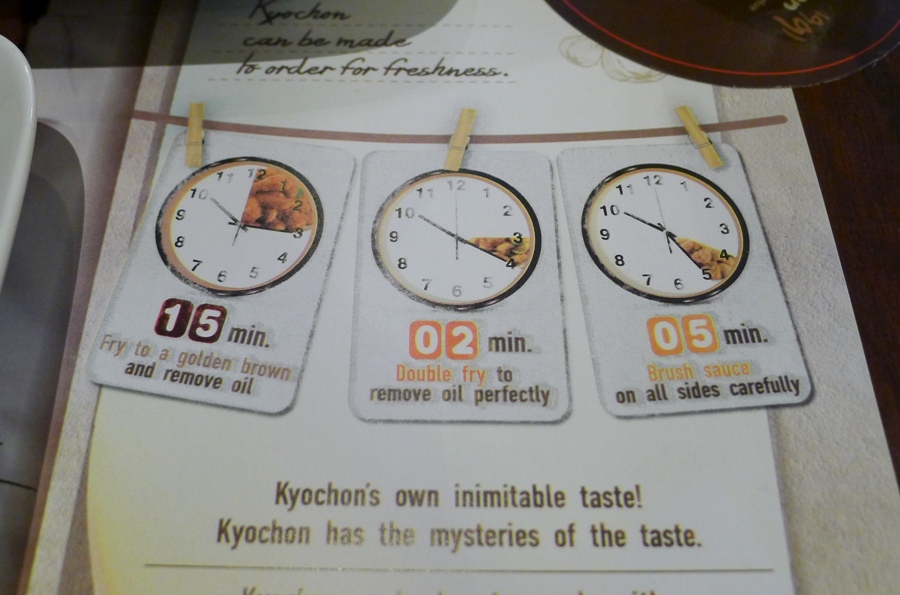 There's only one way to find out, and that is to try their fried chicken!
So we ordered the following: Medium-sized Original (Kyochon series) chicken wings, white rice and fried potato wedges.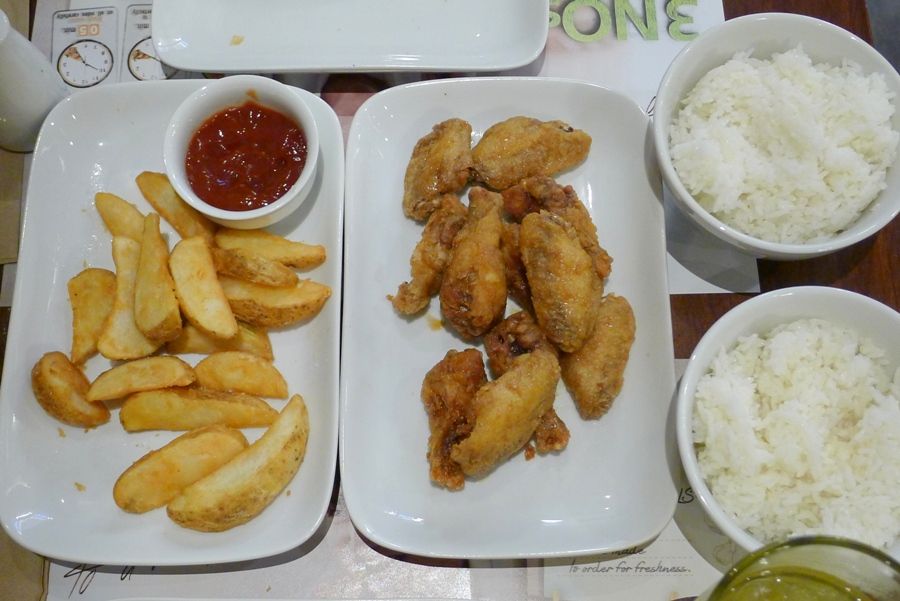 I've always been partial to the soy garlic flavor of fried chicken, so I instantly liked the flavor of this one.  I would say that Kyochon's version is better than Bonchon and Holdak's and that maybe because they have a better sauce recipe.  But the cooking process is the same, thus your chicken is crispy crunchy outside but tender and juicy in the inside.
I also thought that the medium-size order, which comes with 10 pieces of chicken wings (and priced at Php290.00), would be enough for me and AJ.  But I was wrong 'cos the wing drummettes were counted separately from the wingettes so in effect there were only 5 chicken wings for the 2 of us to share.  We ended up ordering another set of medium-sized Original chicken wings because kulang ang isang order sa amin.
The fried potato wedges (Php150.00) comes in big serving, and you wouldn't feel really guilty eating all these 'cos they were cooked in Canola Oil.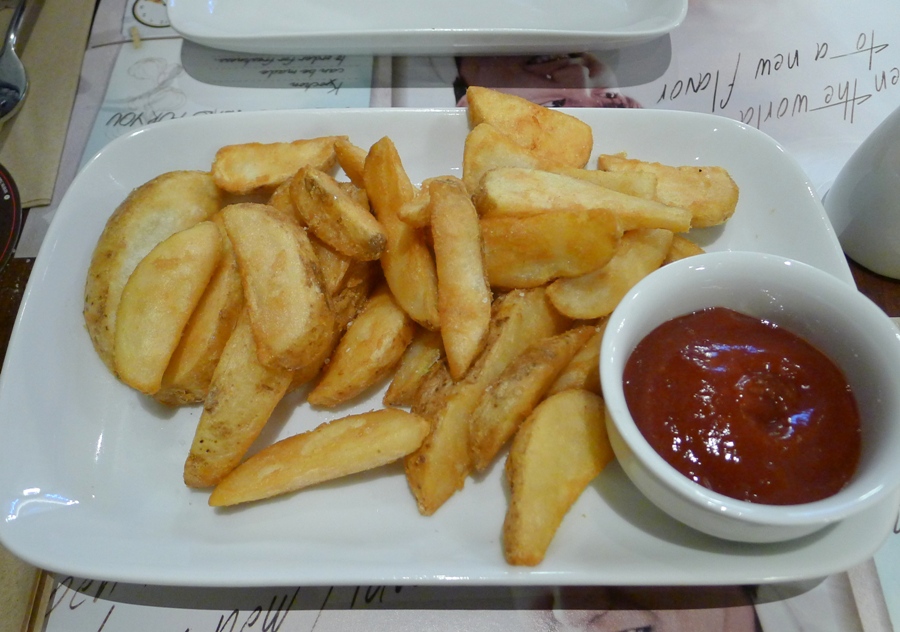 Overall, I liked the food at Kyochon but they are definitely more pricey than Bonchon and Holdak's.  And there's a good reason for it, as you will see below: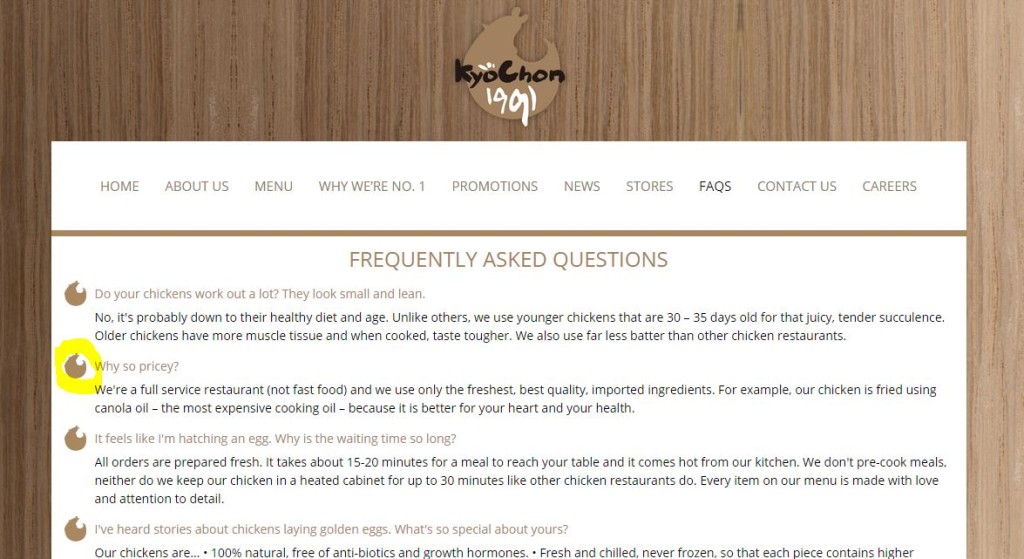 I don't know if this makes Bonchon and Holdak the "less healthier" versions of Korean fried chicken, but since they are all fried food anyway, we must be conscious of that and try to eat everything in moderation    =)
Update: Apparently, it's a toast between Bonchon and KyoChon for authentic Korean fried chicken as Holdak has already closed its only branch at SM Mezza Residences in Sta. Mesa.  Thanks Diane for the info!