Dessert is probably the most important stage of the meal, since it will be the last thing your guests remember before they pass out all over the table. ~William Powell
So true.  The last stop of our recent food trip at Greenfield District was the one I remembered the most – because of the desserts!
After having consecutive lunches at Habib Persian Cuisine and Brown's Gourmet Cafe, we headed to this French-Korean patisserie called Le Miel Cafe. Le miel is the French word for "honey", a very suitable name for this quaint cafe that has a sweet and very light ambiance.  Prominently displayed there are some of the French baking products that they actually use; proofs that what you are about to have are high quality French desserts.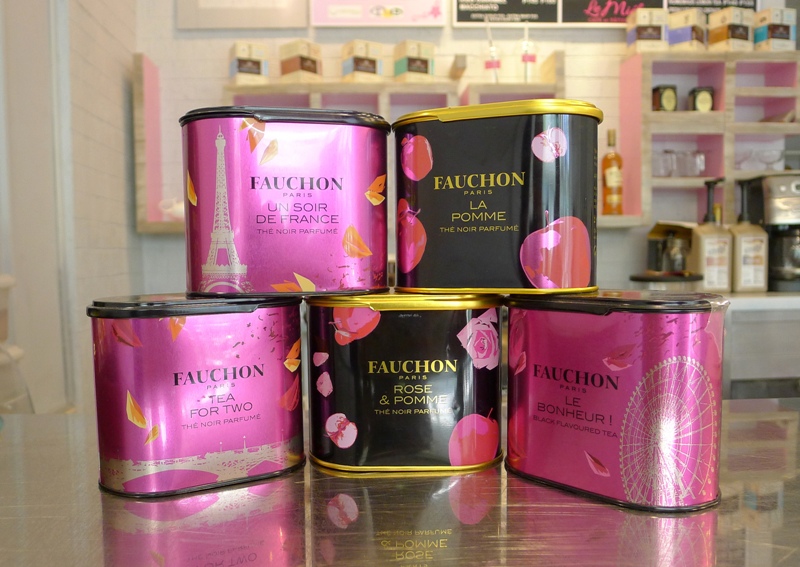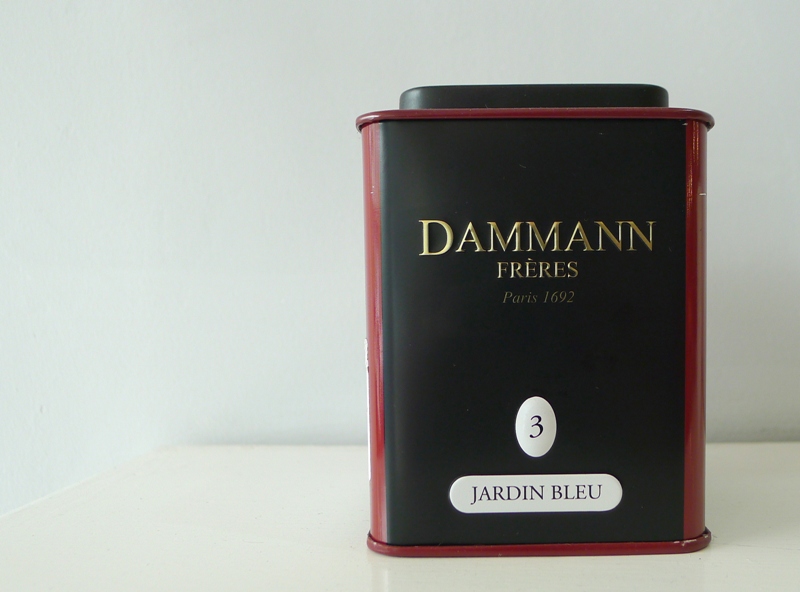 I forgot to buy this!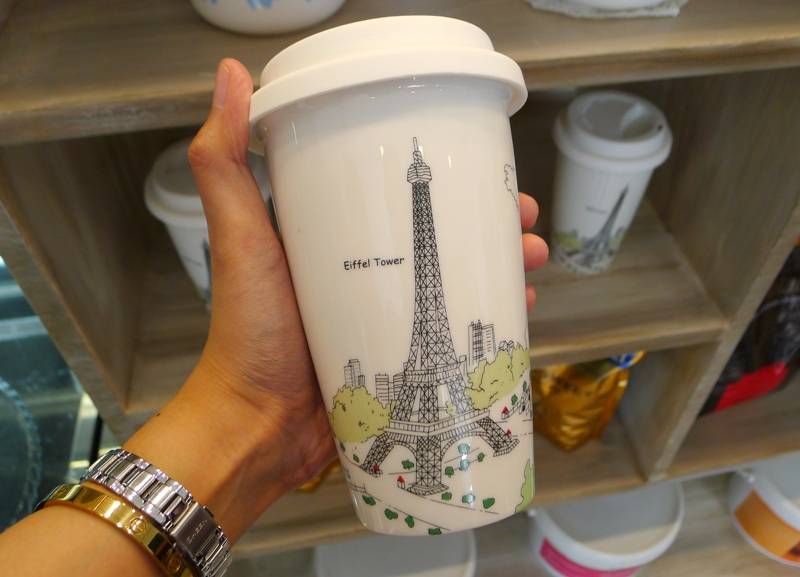 Here are the sumptuous desserts that we were able to try at Le Miel Cafe:
Charlotte aux Fruits Rouges.  This is a very French dessert.  Soft biscuit or pie crust with bavarian / custard cream filling then topped with red fruits and berries (hence the name "fruits rouges").  So festive in appearance, and yet very light as a dessert.  Perfect for afternoon tea parties or as birthday cake or as cake dessert for any happy occasion!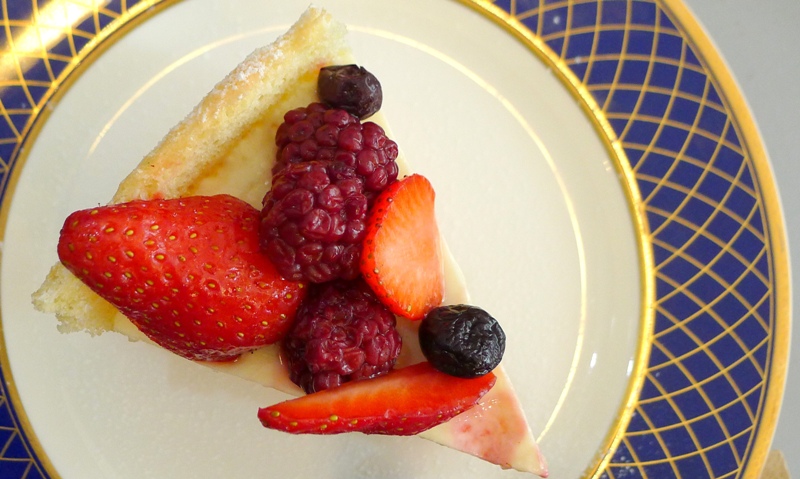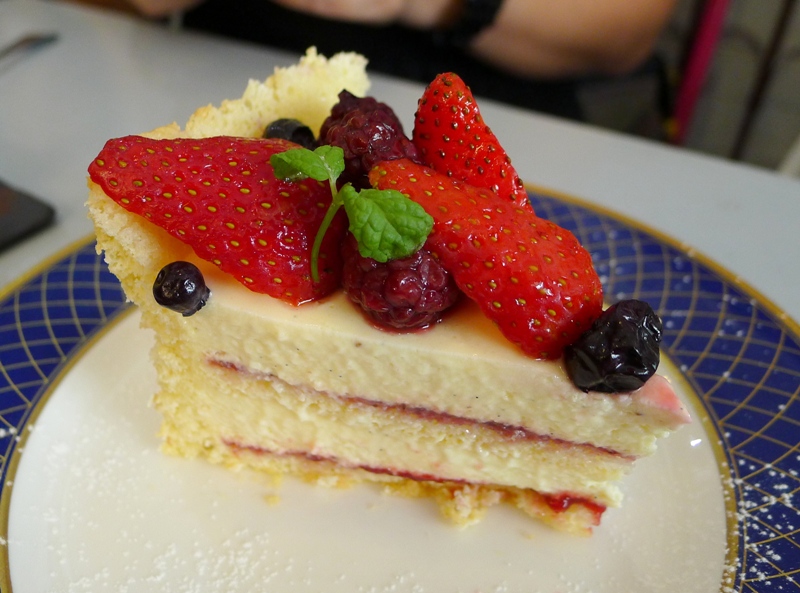 The whole cake looks even prettier!  And very reasonably priced at P1,490.00 (good for 8 slices).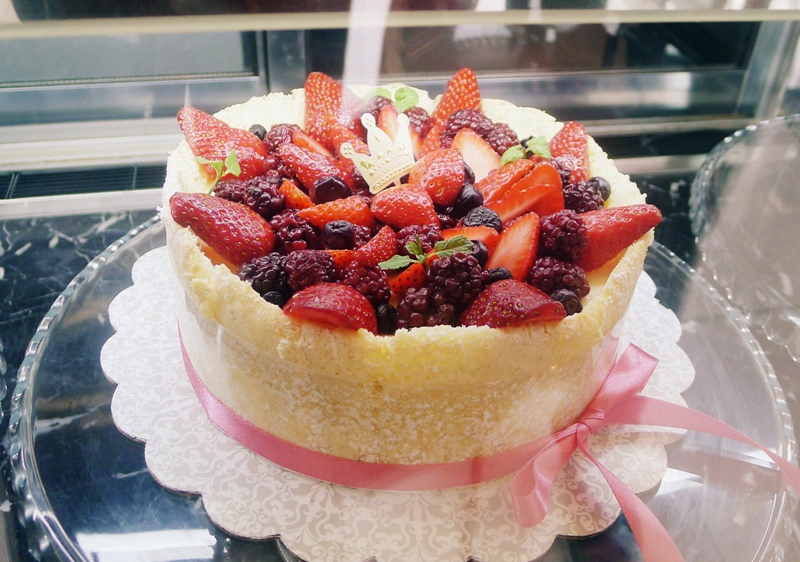 Gateau Fudge au Chocolat and Lemon Tart.  Rich, dark Belgian chocolate cake.  A chocoholic's dream cake.  I love, love this one sobra!  It's totally divine.  The lemon tart, on the hand, has a sharp tart taste that took a little while of getting used to.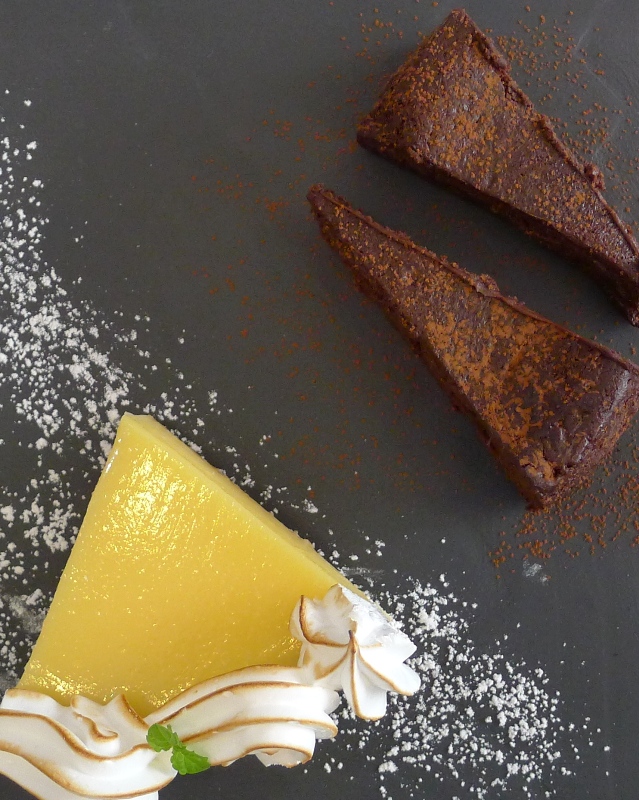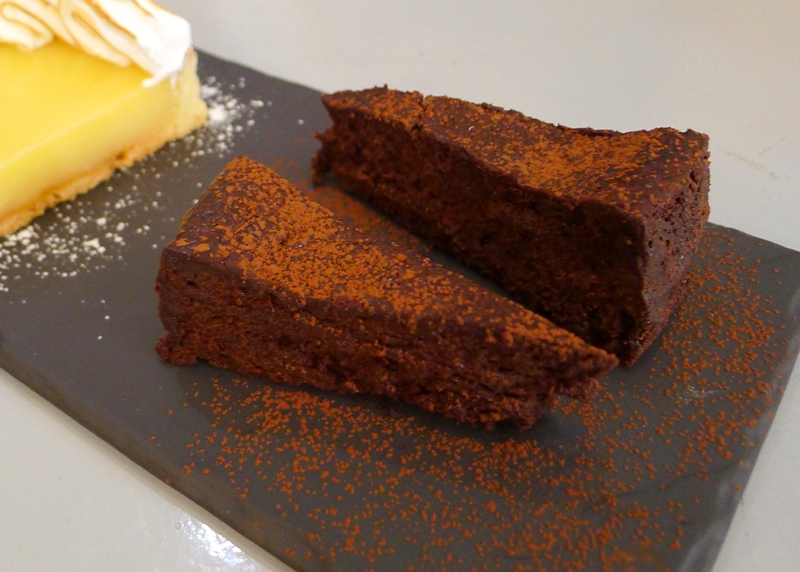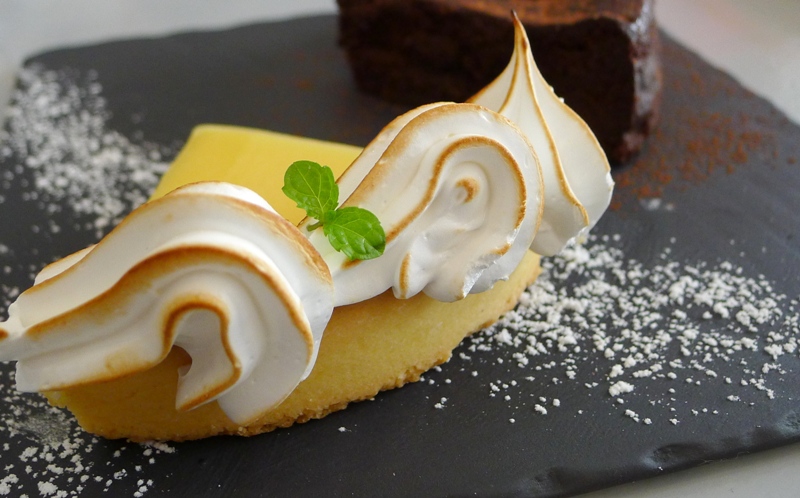 Le Petite Antonie.  Another classic French chocolate dessert that features the delicious flavors of hazelnuts, Giradelli chocolate cream and chantilly cream.  I could see from the presentation alone the labor of love that went into creating this dessert.  It's like eating 4 kinds of desserts that are stacked together!  So delicate but so delightful to eat!  This one's perfect with warm black coffee.  I'd love to have this again as an after-meal dessert.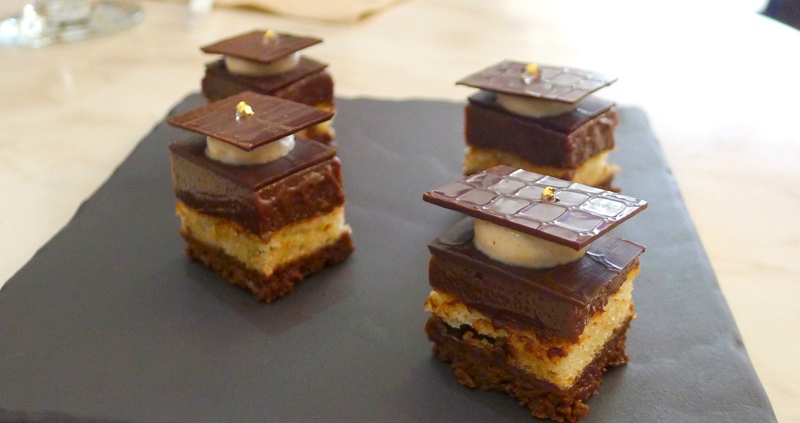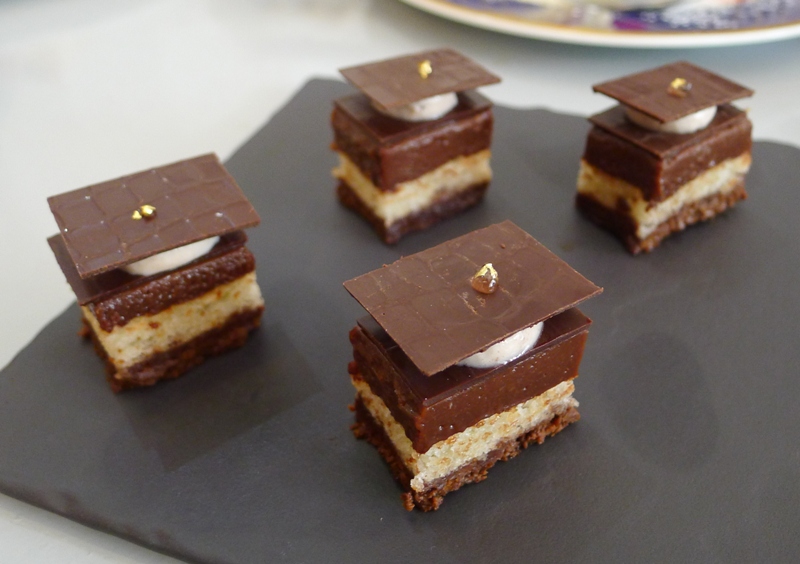 Bingsu (or Bingsoo).  A popular shaved ice dessert in Korea that's available in various flavors and laden with various toppings.  I called these big glasses my "halo halo" at Le Miel.  Haaay, kailangan mag-share kayo dito, because the serving's more than plenty!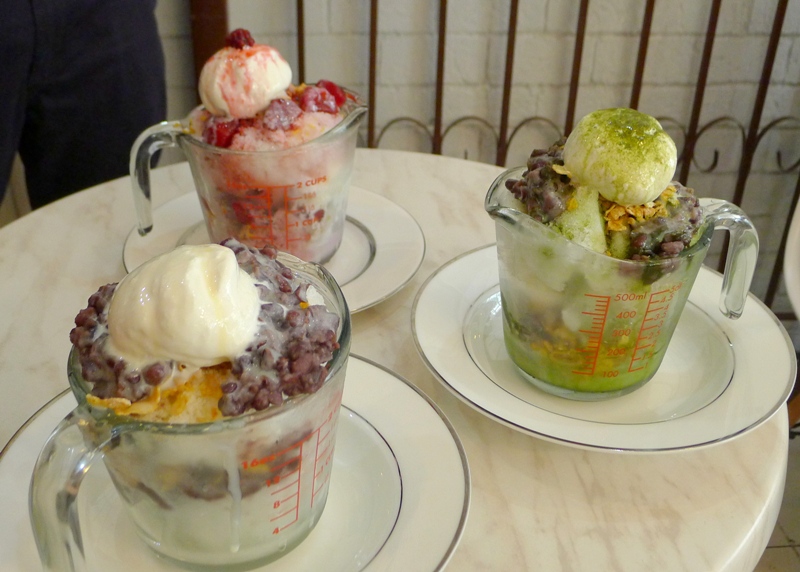 My personal favorite: the Green Mountain Bingsu which has red bean paste, cereal flakes, Matcha powder, vanilla ice cream and milk.  Hahanapin ko ito sigurado sa summer.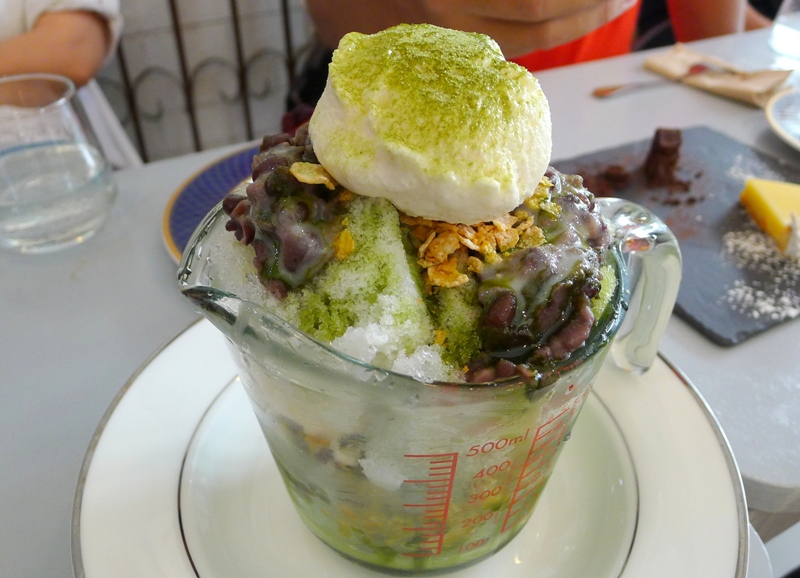 The lovely couple who owns Le Miel – G and John – who made our short stay there sweet and memorable.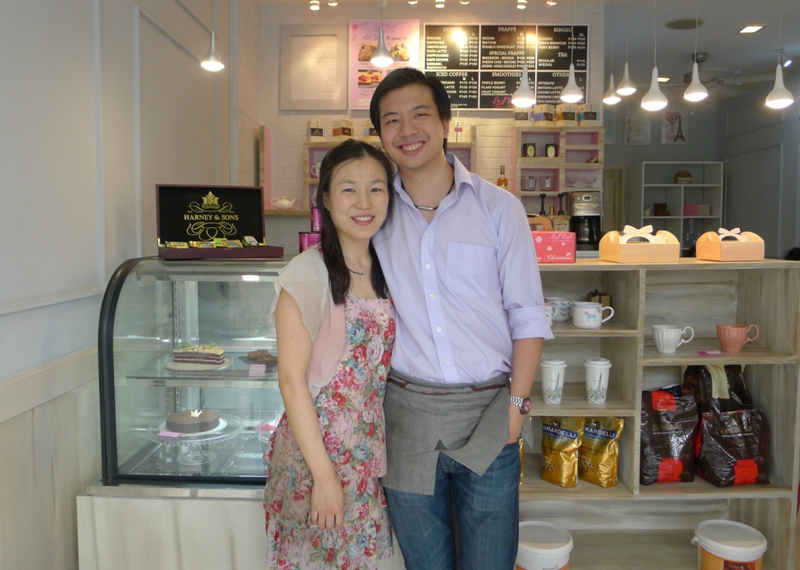 Le Miel Cafe is a dessert heaven that's waiting to be discovered.  You'll be surprised to find a lot of really good and high quality pastries and cakes there and if only I could taste them all, I would! Kaso hindi na kinaya ng powers ko hehe! (Remember, this was our last stop.)
Visit it soon at The Hub, Greenfield District, Mandaluyong City.