As promised, here's the continuation of our food trip around Greenfield District last week.  There was this Persian restaurant that we tried, and I immediately took notice of the restaurant's interiors which literally transported me to the exotic Middle East: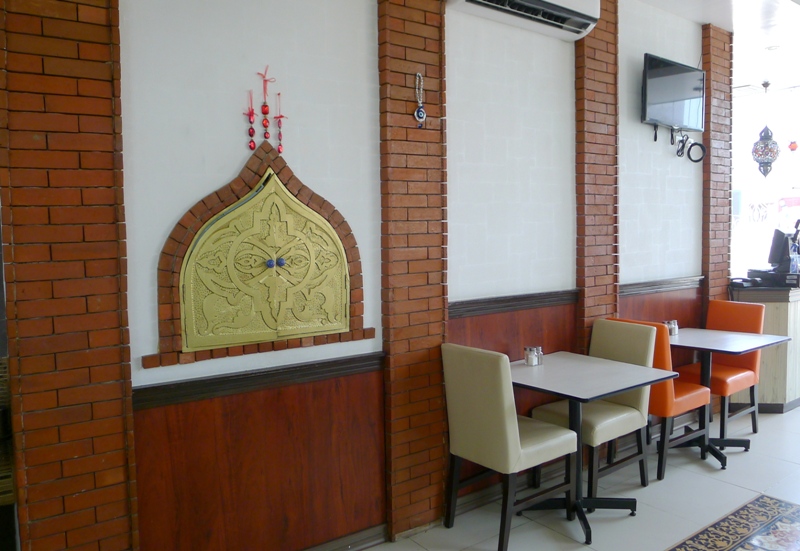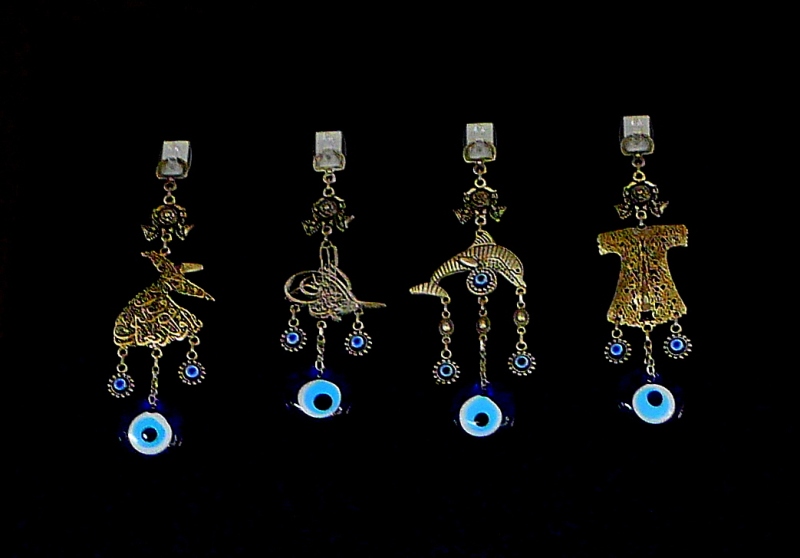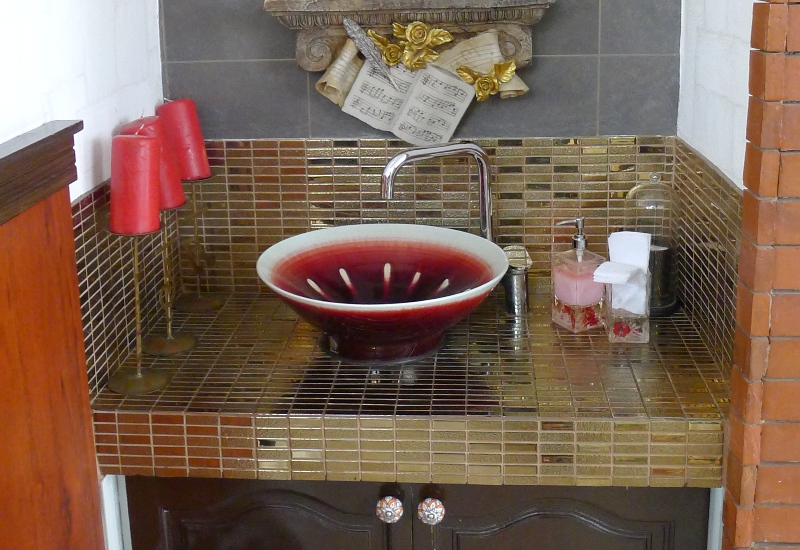 The restaurant is called Habib Persian Cuisine; and "Habib" means beloved in English.  What a gentle and sweet name for a restaurant!
Since it was my first time to try a full Persian meal course, I was both excited and nervous!  Excited because I'll be trying out something new, but nervous at the same time because I don't know how my stomach will react to this kind of food.
I discovered that Persian (or Iranian) dishes are heavy on the use of saffron (those dried yellow stigmas from small purple crocus) which is known for energizing dishes with its pungent, earthy essence.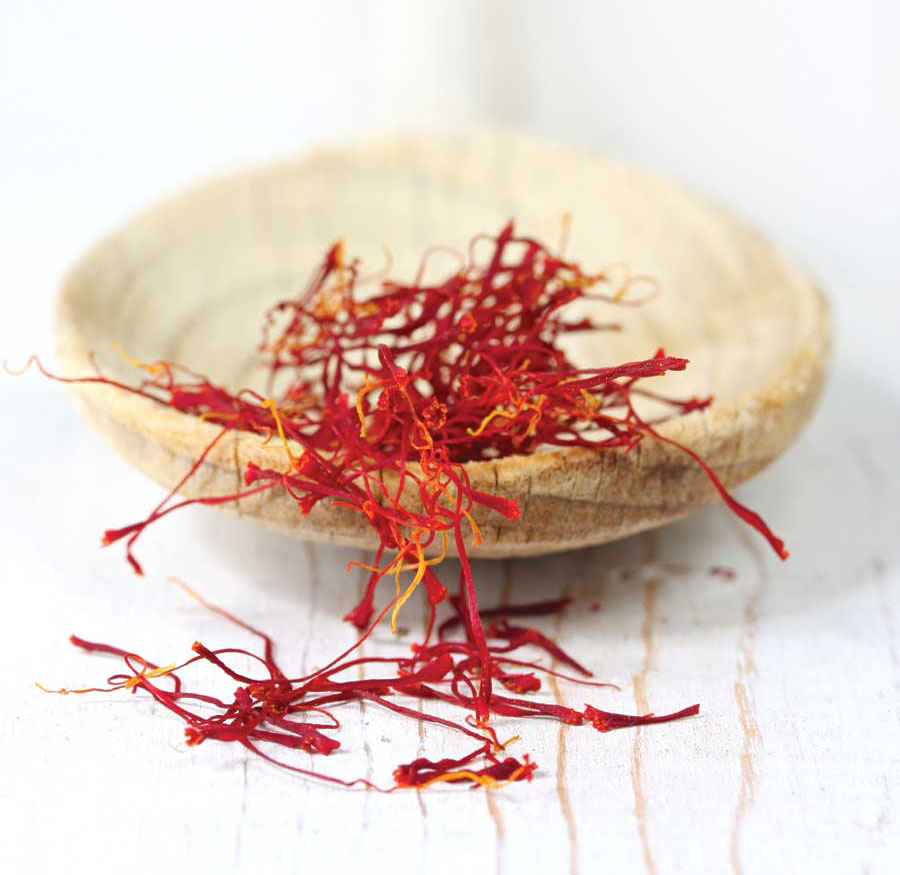 Saffron is native to the Mediterranean and is said to possess medicinal properties which include, among others, prevention of indigestion and diarrhea.  It also said to provide relief from acidity and gas related problems.  Safe na safe naman pala for my tummy!
We started our meal with Habibs Delight (P165.00), a serving of pita bread with 3 delicious spreads:  Humus (in yellow),  Moutabal (in green) and Mirza Ghaseemi (in red orange).  Vegetarians will delight in this medley of veggie-based spreads, consisting of chickpeas, eggplant, tomatoes, turmeric and of course, saffron.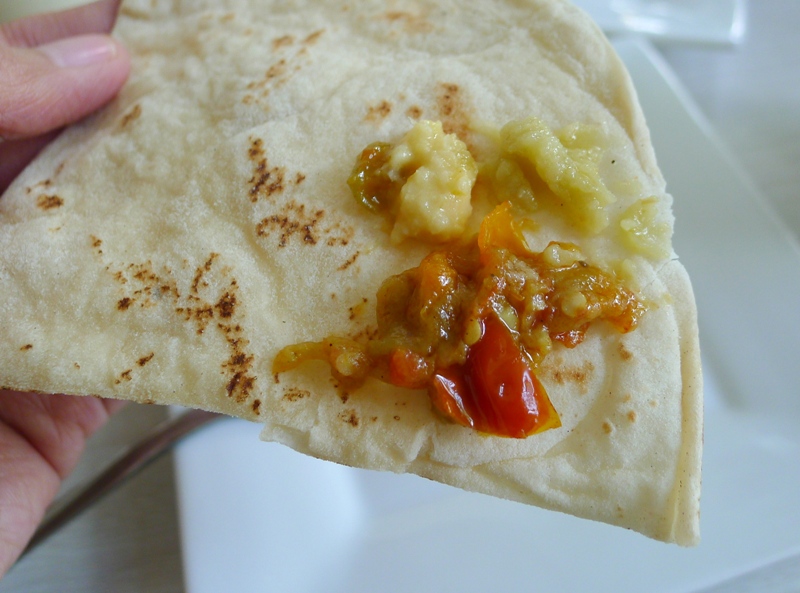 Then we were served Habib's best selling dishes.  I'll start with the Special Chelo Kebab Beef (P290.00), a combination of beef tenderloin cubes and ground beef grilled in open fire.  The yellow rice you see in the picture is saffroned basmati rice.  Chelo Kebab is the national dish of Iran, like adobo is for the Filipinos.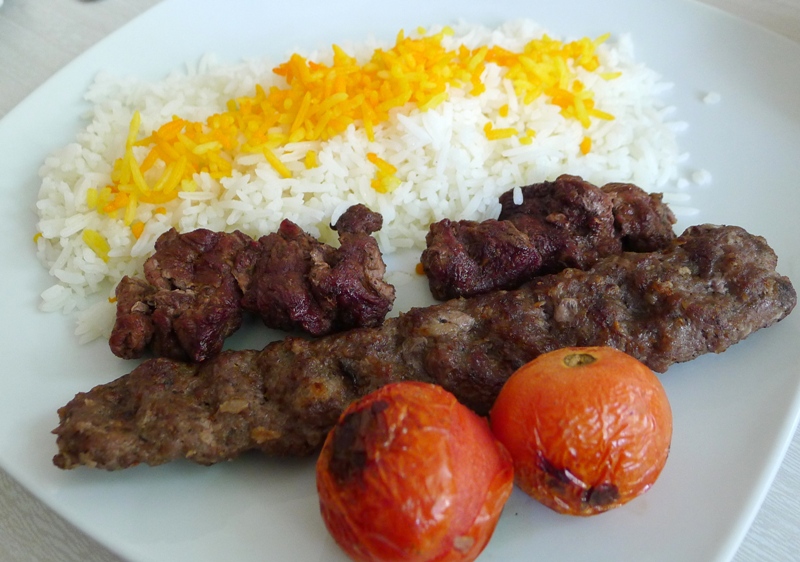 The grilled ground beef was superb!  It's also very tender, I think even the kids will love this.
Next was the amazing Beef Shawarma Platter.  For P175.00, you get this beef shawarma in saffroned basmati rice (instead of pita roll), paired with shredded cabbage, fresh tomatoes and cucumber.  You mix the veggies with the creamy yogurt garlic sauce then eat the meat with it to have a perfect balance of shawarma flavor.  So good, I'll order this again!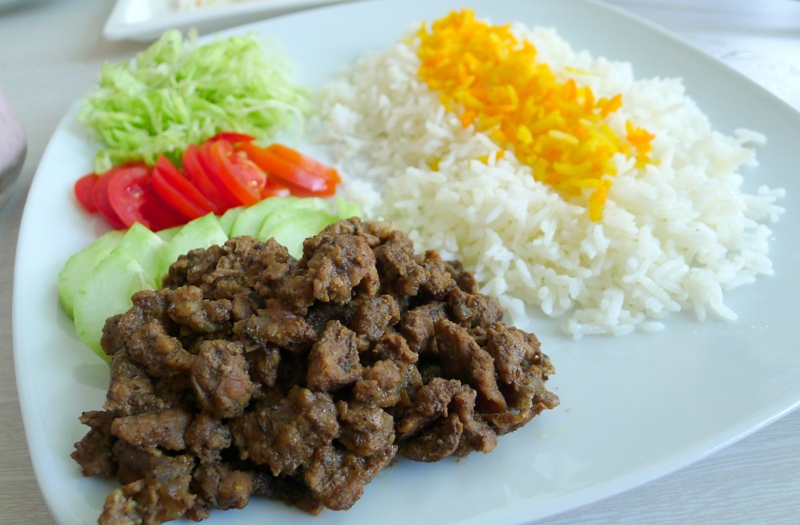 The Chelo Khoresh Sabzy (P230.00), on the other hand, is a very interesting dish.  I thought it's laing (a spicy vegetable dish cooked in coconut milk) pero hindi pala hehe!  Slow-stewed beef mixed with vegetables, kidney beans, tomatoes and dried lemon cooked in extra virgin olive oil.  Super healthy lang, and it tastes really good.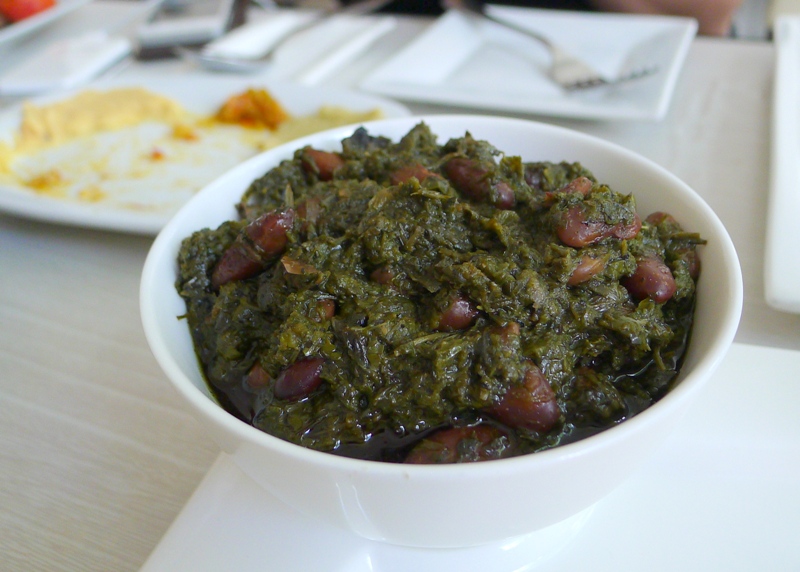 Shown below is the saffron-colored Chelo Mahi (P260.00) which I also enjoyed.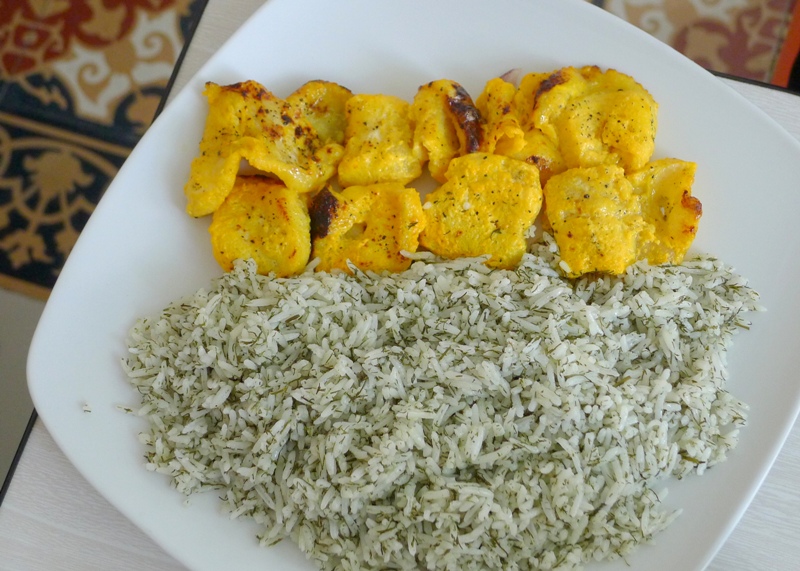 We also had this grilled lamb steak that was good sana but the meat's dry and difficult to chew into.  Ito lang yung medyo sumablay.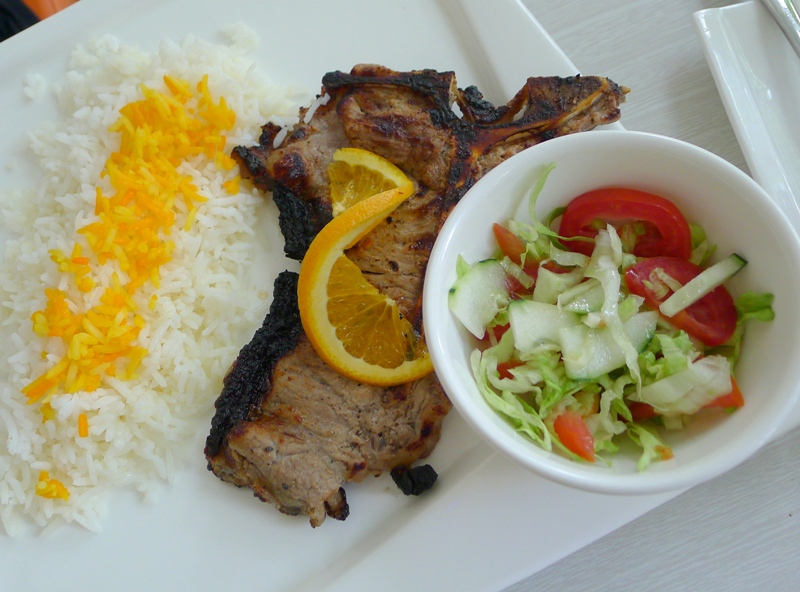 A must try drink at Habib: Blueberry Yogurt Shake (P90.00).  It's also available in Strawberry flavor.  I love the creamy yogurt taste.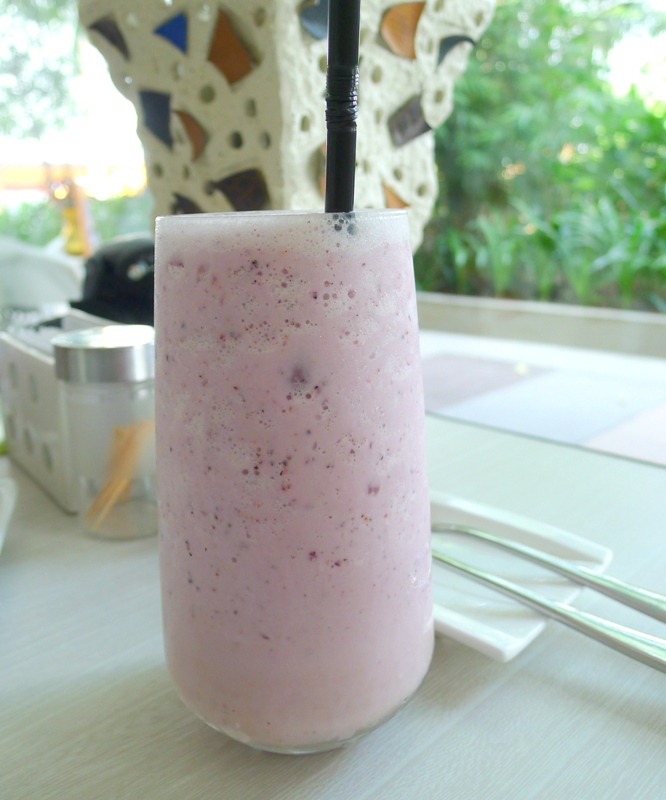 You will notice that most, if not all, dishes at Habib are served with rice.  Parang Pinoy rin, mahilig sila sa rice!
Contrary to my expectations, my palate didn't have a hard time adjusting to Persian food.  If anything, they have too much similarities with our own than too little.  Their Beef Shawarma Platter is easily the best-seller and I can see why: the meat viand + white rice meal is a Pinoy staple at breakfast, lunch or dinner.  Just like Tapsilog, Adobo Rice or Chicken Inasal Rice meal.  We like our meals simple but with stand-out flavors.  And you will find that at Habib's.
Habib Persian Cuisine is located at The Portal, Greenfield District, Mandaluyong City.
(To read about the first part of our food trip, click here.)