After months of searching, I finally found available Cath Kidston paper products at National Bookstore today!
Saw these at their branch in Rockwell Powerplant, but I'm not sure if they're available in their other stores as well: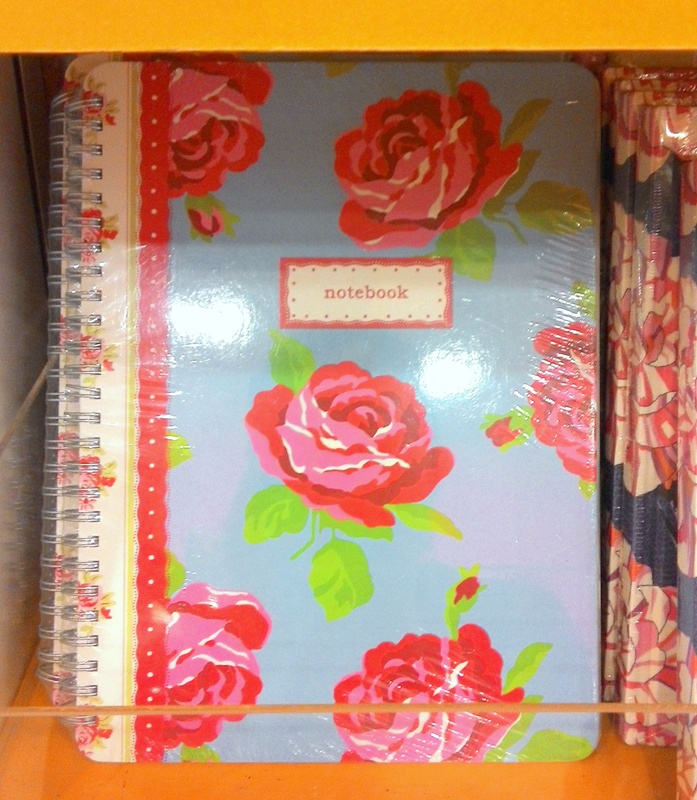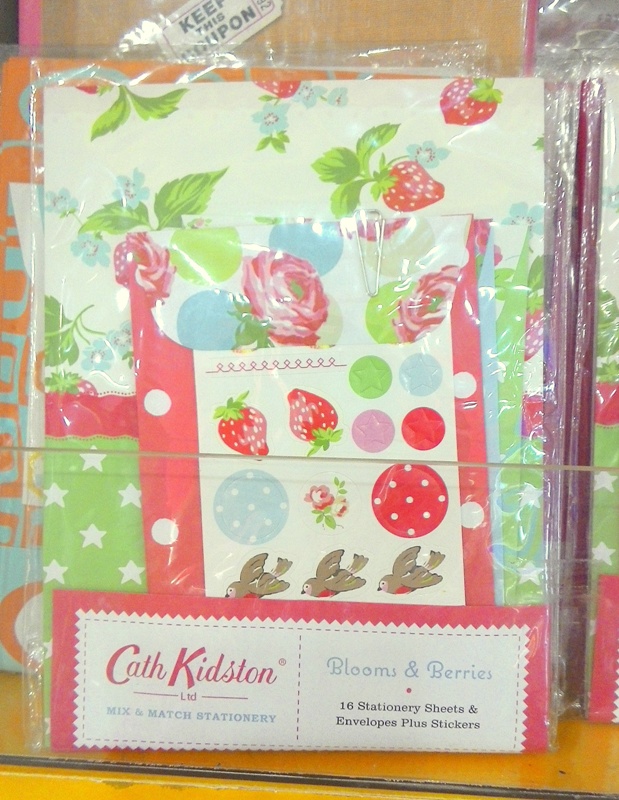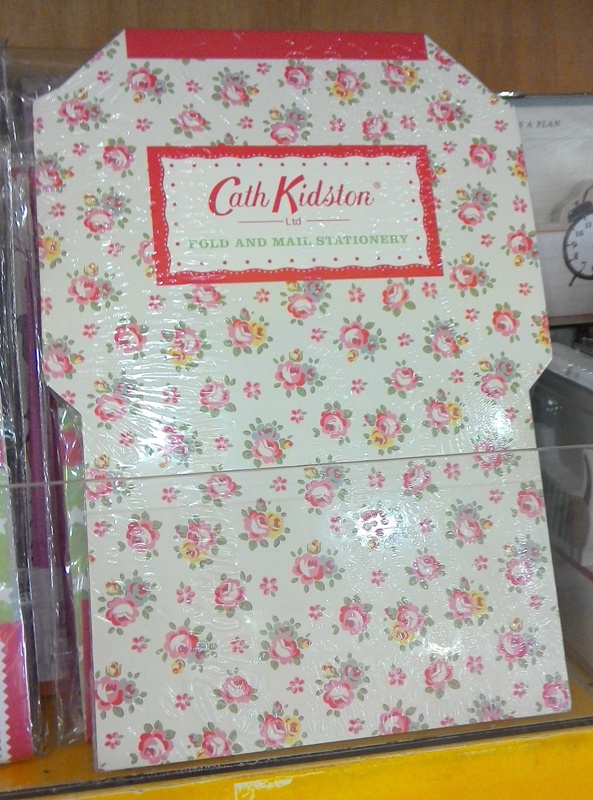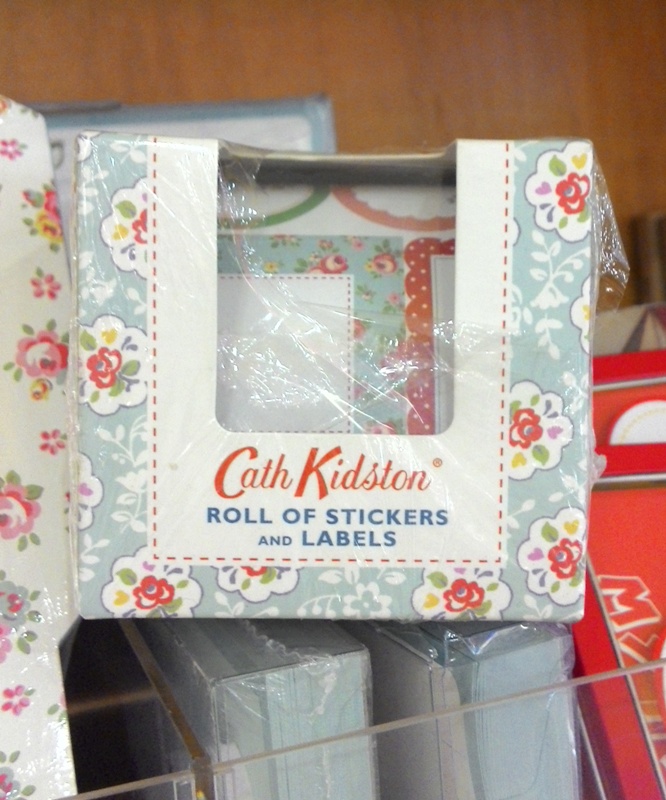 But guess what?  I surprised myself by not buying anything!  Nalula kse ako sa prices nila.  I can't find one that costs less than P500.00!
I love, love the brand alright, but I don't feel like splurging on these which I might end up not using at all (k'se sayang, ang mahal pa naman hehe!).
To soothe my wounded spirit (hehe, OA lang), I headed to Glorietta and treated myself (minus AJ, who will be back in Manila tomorrow after a 3-week long training in Toronto) with an early dinner at Vanilla Cupcake Bakery.
There, my eyes feasted on pretty cupcakes, Cath Kidston-inspired furnishings and authentic merchandise.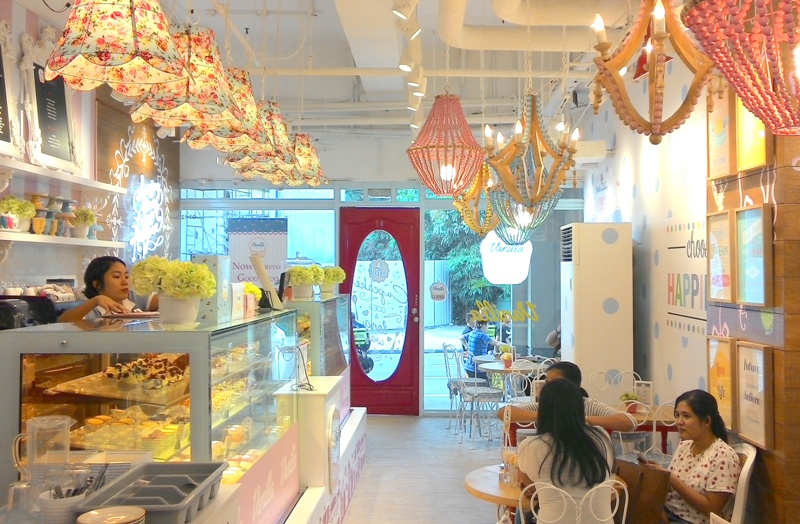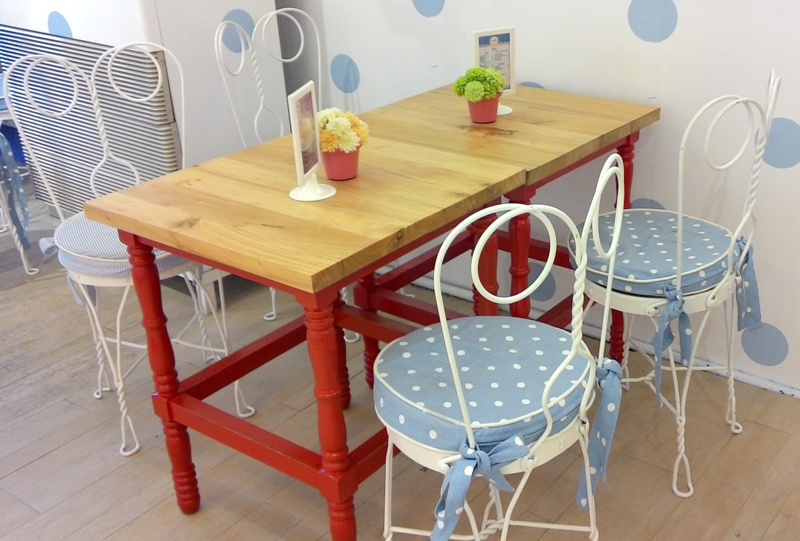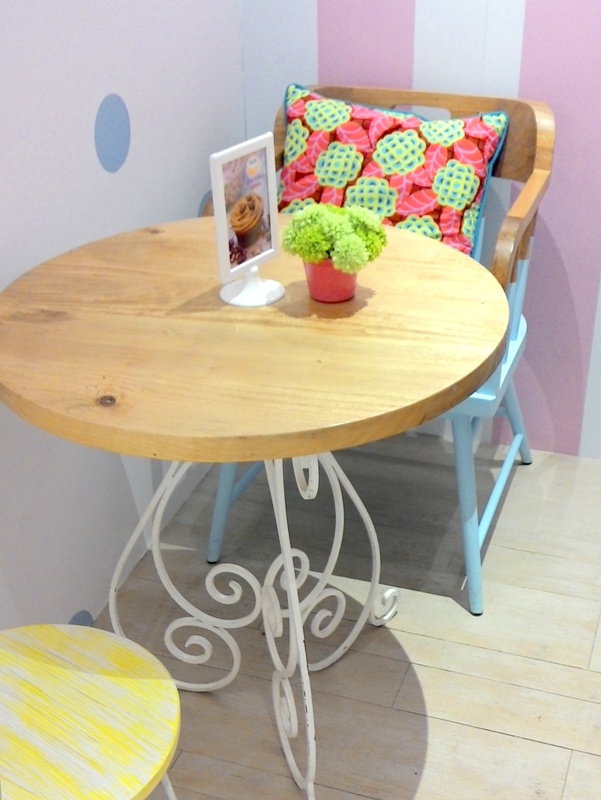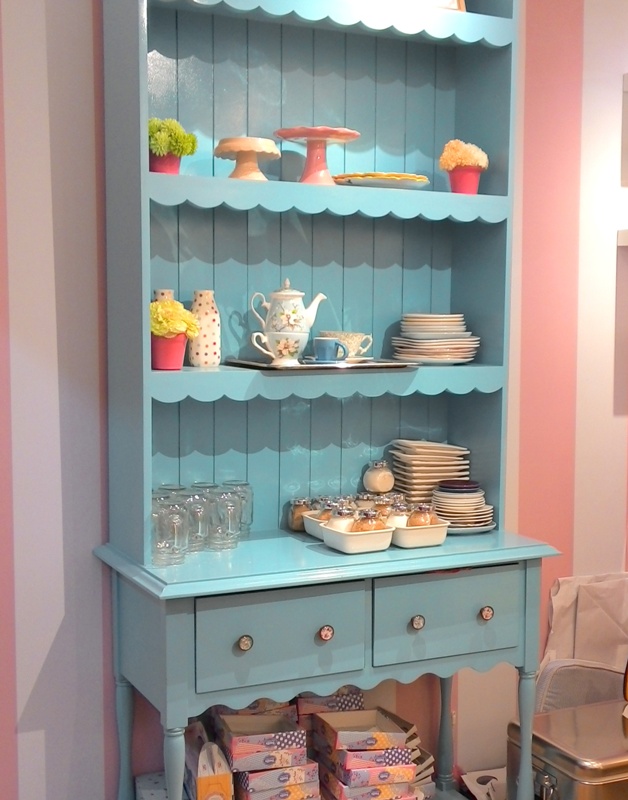 I love, love these pastel-colored beaded lamps.  I think they're made of wood.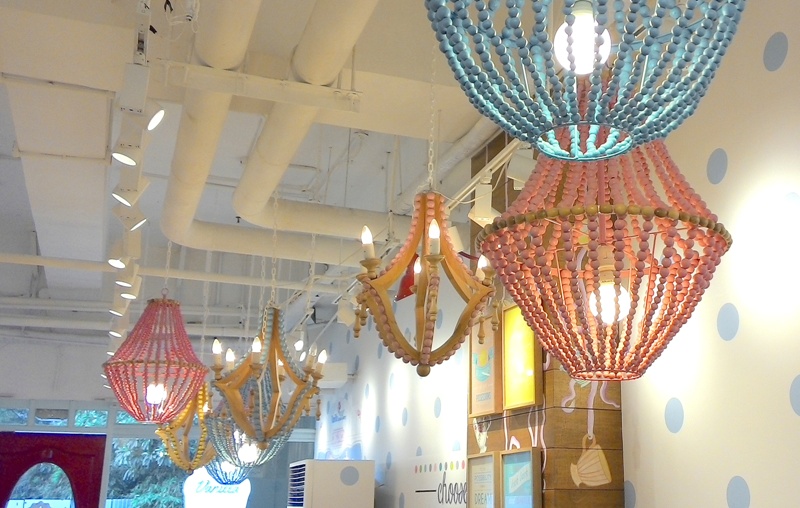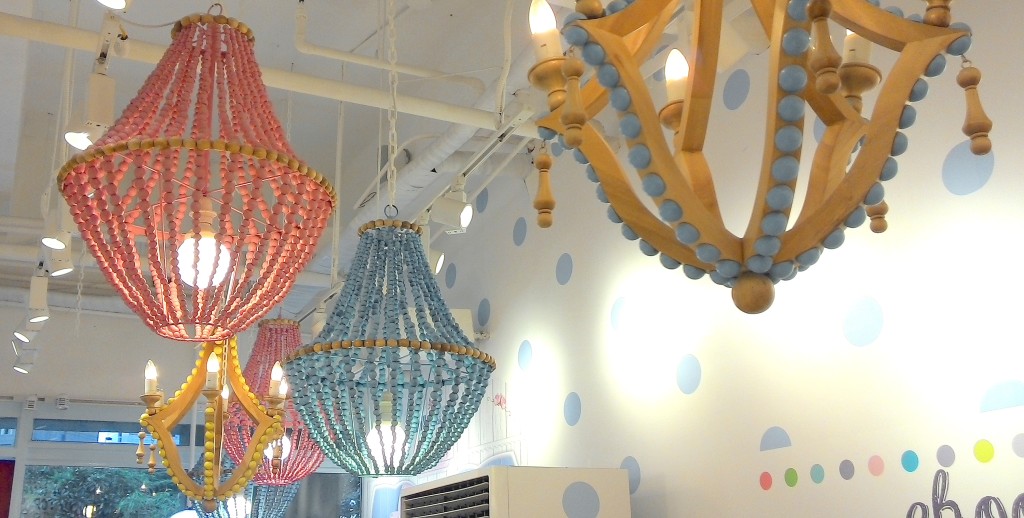 My Big Spot Large Zip Bag felt so at home at Vanilla Cupcake Bakery.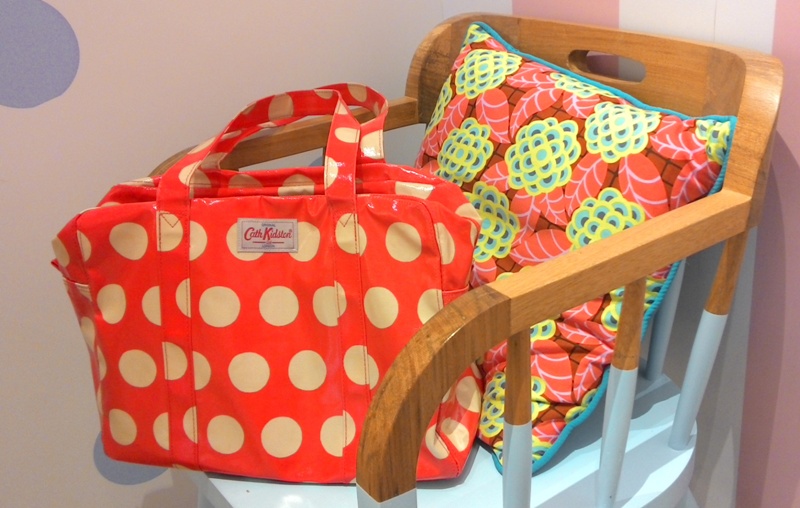 In case you didn't know, Vanilla Cupcake Bakery is now serving hot meals.  I had Salisbury Steak (P265.00), which comes with 2 burger patties.  Super sulit!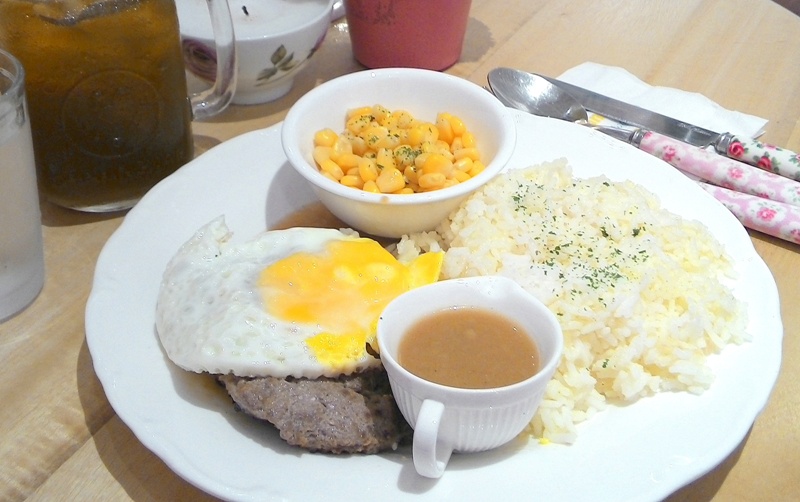 Look, my cutlery set is also from Cath Kidston.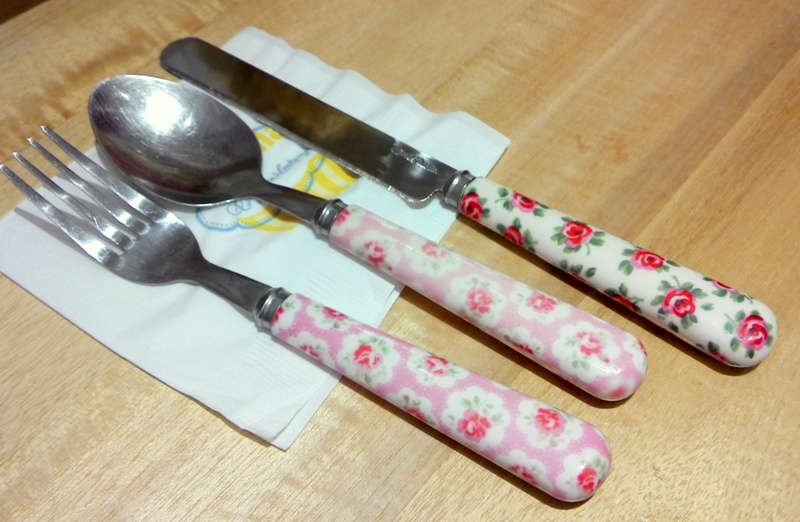 I'm not really a fan of iced tea drinks, but I can't resist ordering their Apple Iced Tea (P75.00) because it's served in a cute mason jar mug.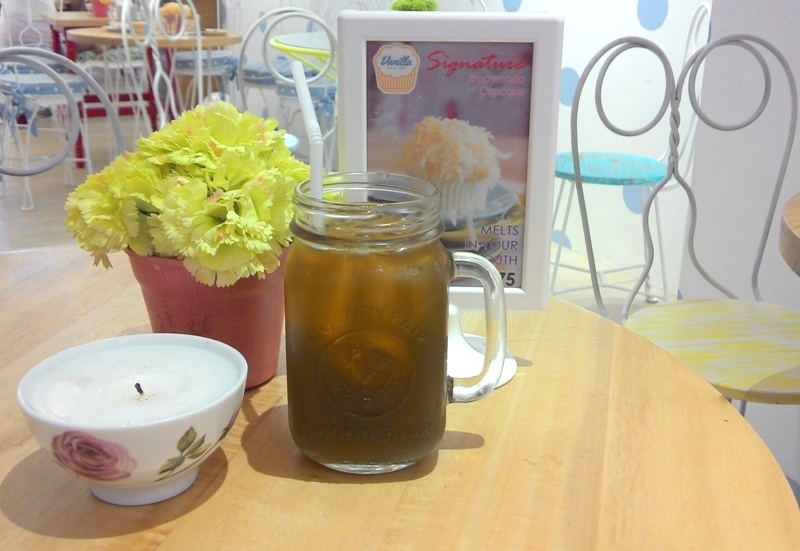 The candy-colored walls of Vanilla Cupcake Bakery are filled with inspiring messages.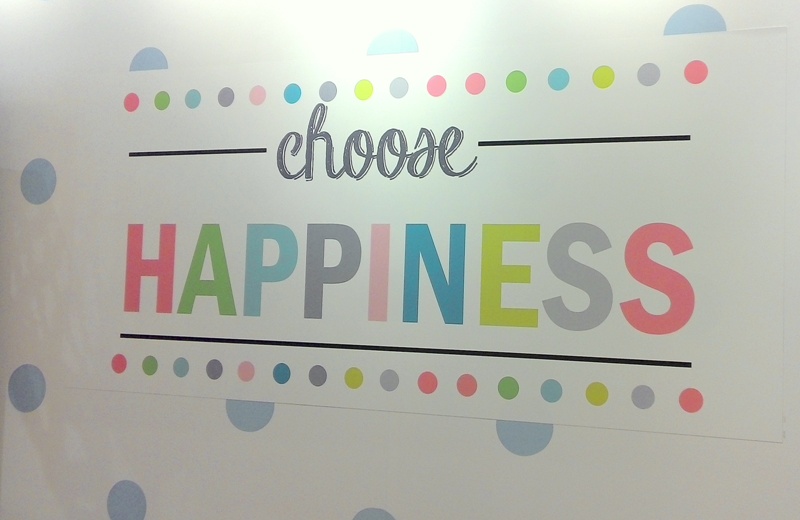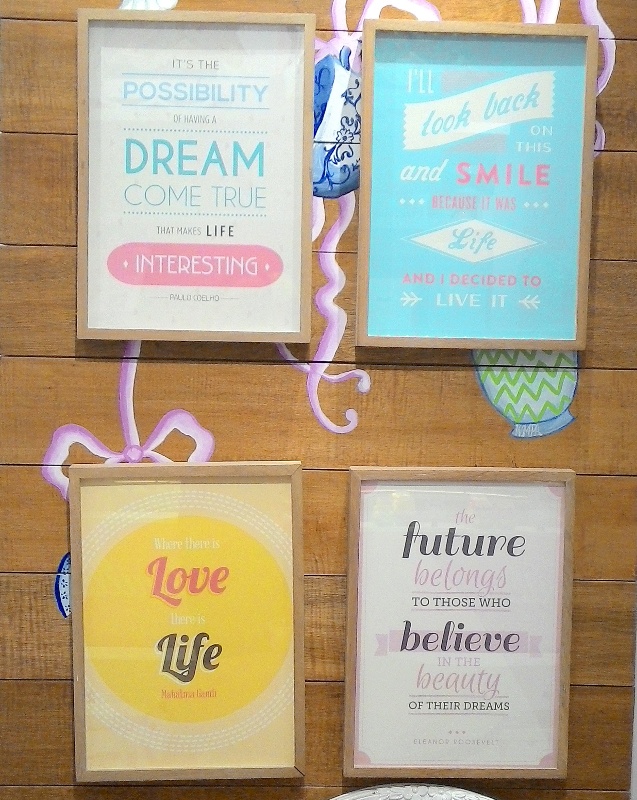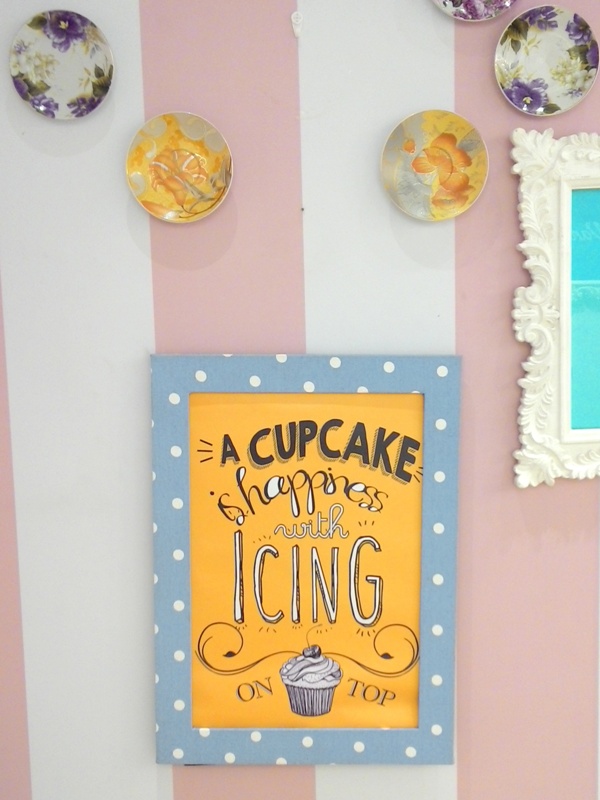 Of course, dining at Vanilla Cupcake Bakery will not be complete without having one of their pretty and yummy cupcakes: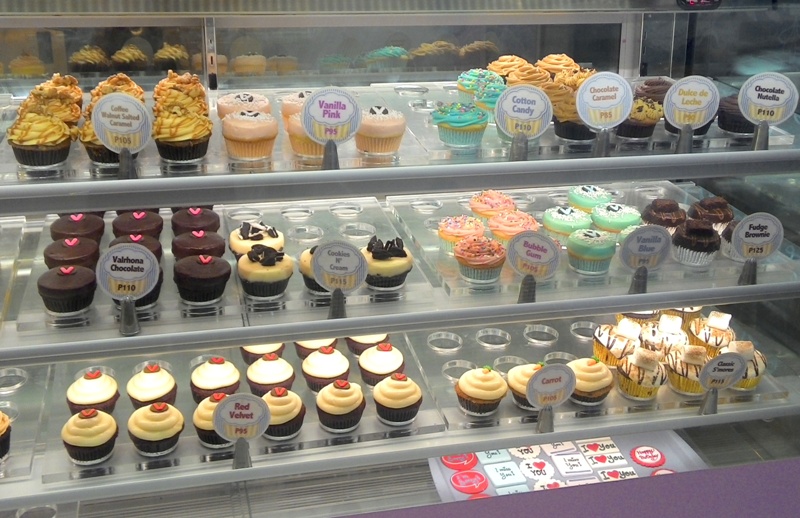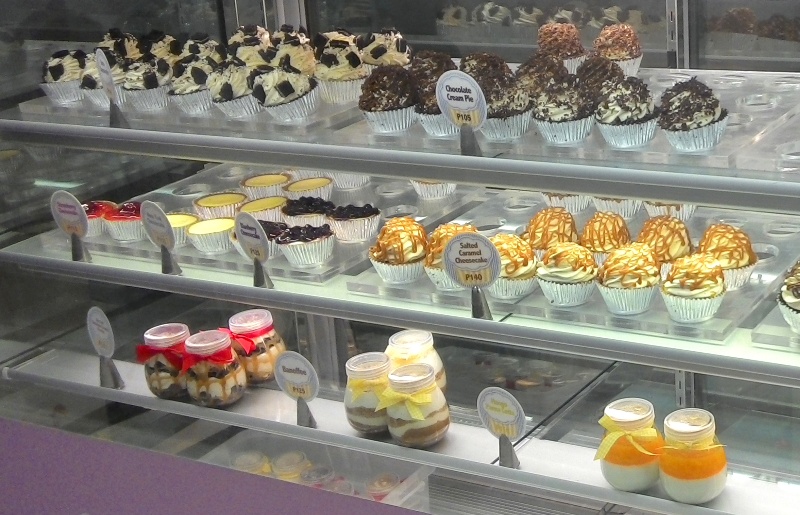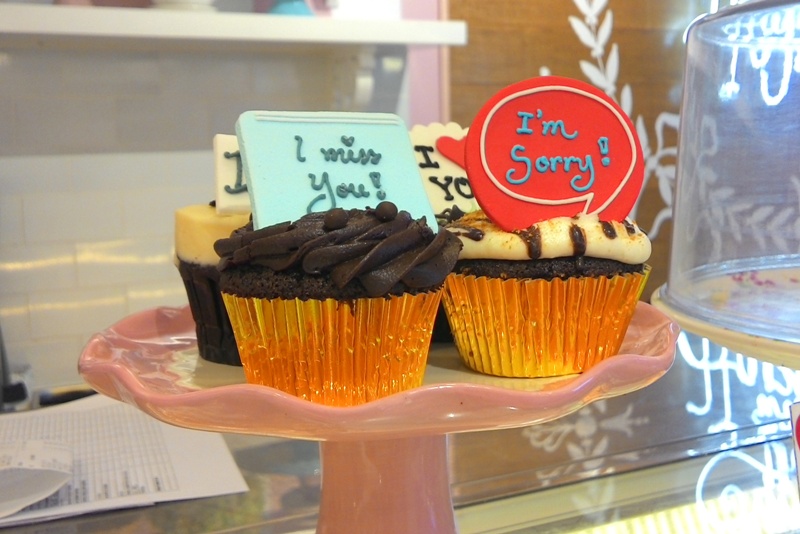 For my dessert, I chose Vanilla Cupcake Bakery's signature Ensaymada Cupcake (P75.00), paired with strong, black coffee: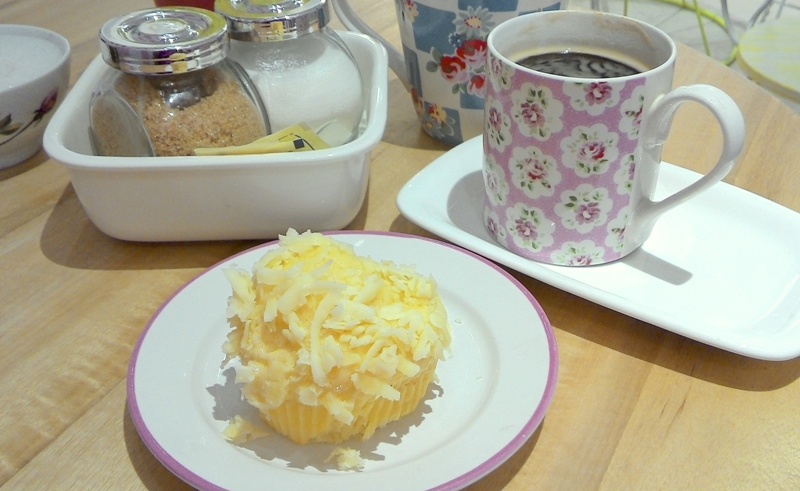 What to love about this cupcake:  the melt-in-your mouth texture and all the cheesy goodness!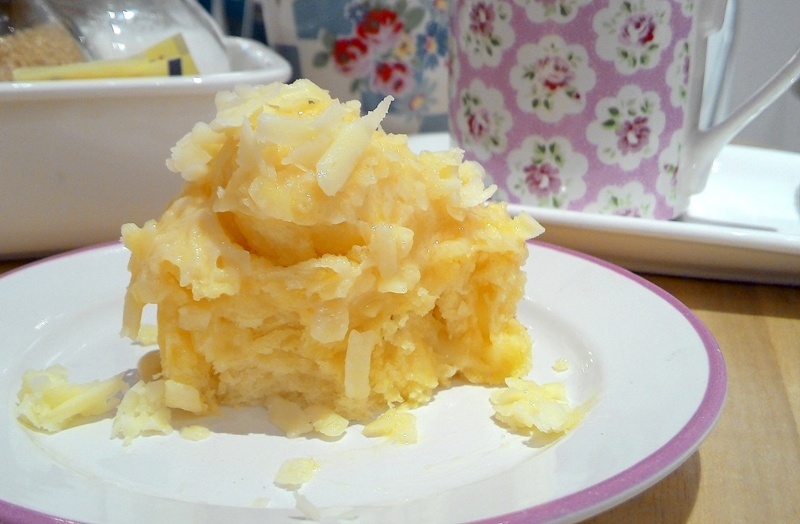 All cups and mugs in this cupcake bakery-turned-cafe are from Cath Kidston.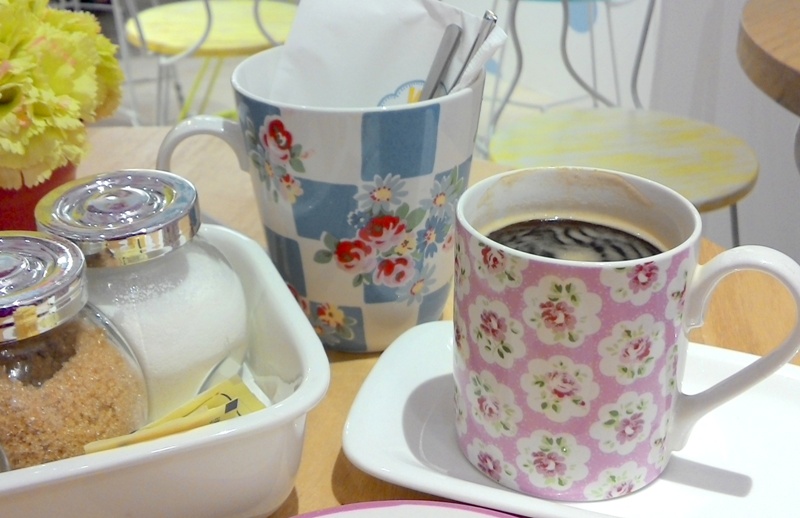 What a perfect way to spend the afternoon, after cleaning our apartment all morning in preparation for AJ's return hehe!  Although I didn't take home a set of Cath Kidston stationery, I felt content na rin after seeing all the pretty paper products at National Bookstore, and then spending time at a Cath Kidston-inspired cupcake bakery/cafe.
Cath Kidston stationery are available at National Bookstore (please check with National Bookstore which branches are carrying these products).
Vanilla Cupcake Bakery  |  Ground Floor, Glorietta 3 North Drive, Ayala Center, Makati
(All photos were taken using my Lenovo K900 android mobile phone.)