Remember the handcrafted clutch by Tulisan Indonesia I featured a few weeks ago?   I made mention of this Hobo Tote bag that got me instantly smitten, and which I asked my sweet friend from Indonesia (Mba Dyah) to buy for me.
The bag arrived this week and it's really prettier in person  =)   The colors are bright and striking and happy.  Just the perfect summer bag that I imagined it to be!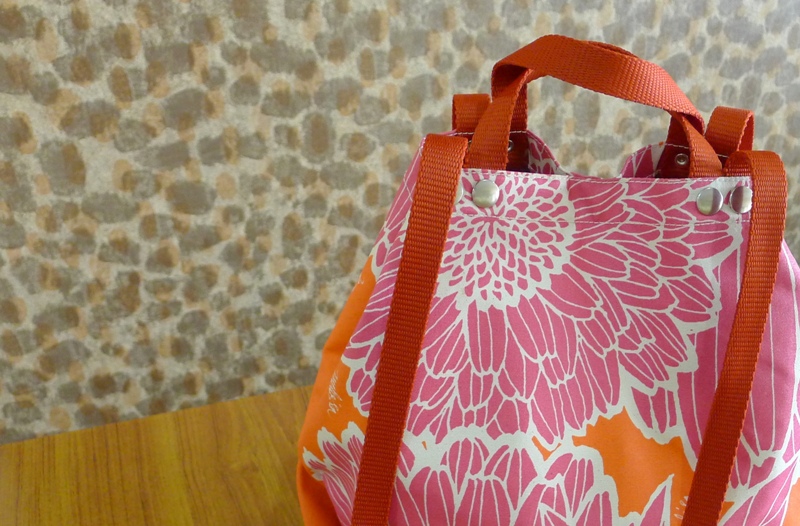 This coveted summer bag of mine is made of durable canvas material and coated polyester lining.  The beautiful floral print in tangerine orange and fuchsia pink (the same color combination of my other bag crush, the Bottega Veneta hobo bag)  came from the hand-drawn illustrations of Melissa Sunjaya herself, the owner and founder of Tulisan Indonesia.
I love the double handle feature of this bag.  It gives me the flexibility of wearing it as:
A shoulder bag…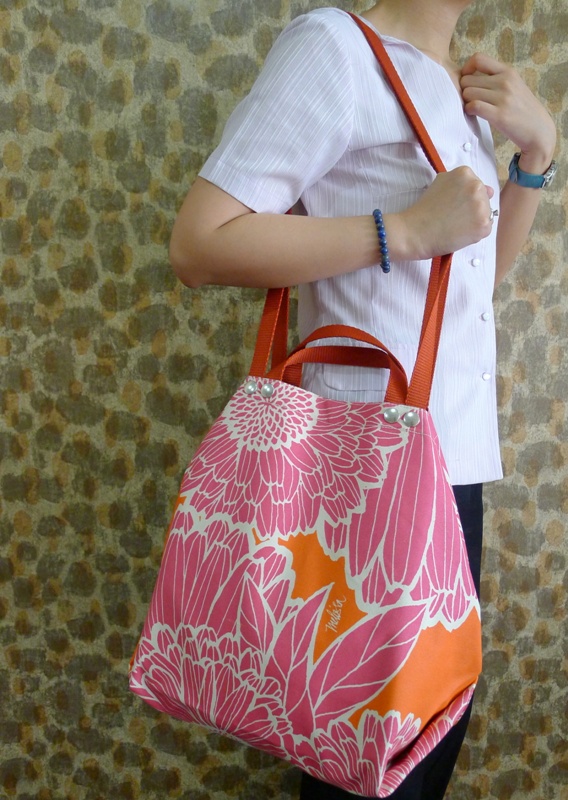 Or a handbag….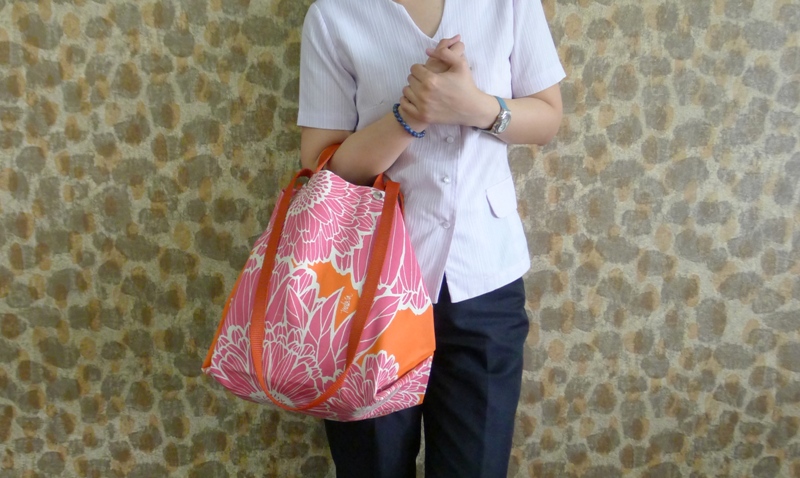 Or as a hand-held tote bag.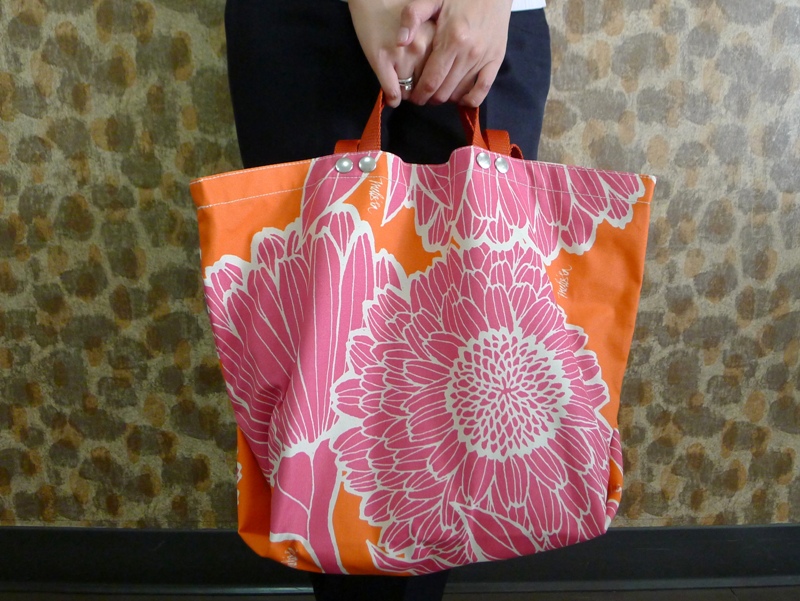 Sorry about my OOTD.  This is me in one of my office uniforms hehe!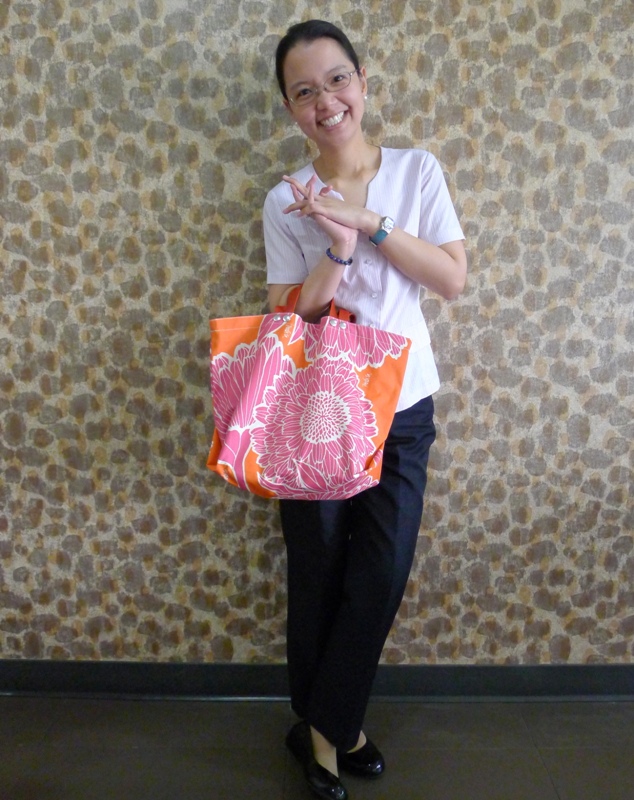 The bag is roomy and easily secured by a snap button closure.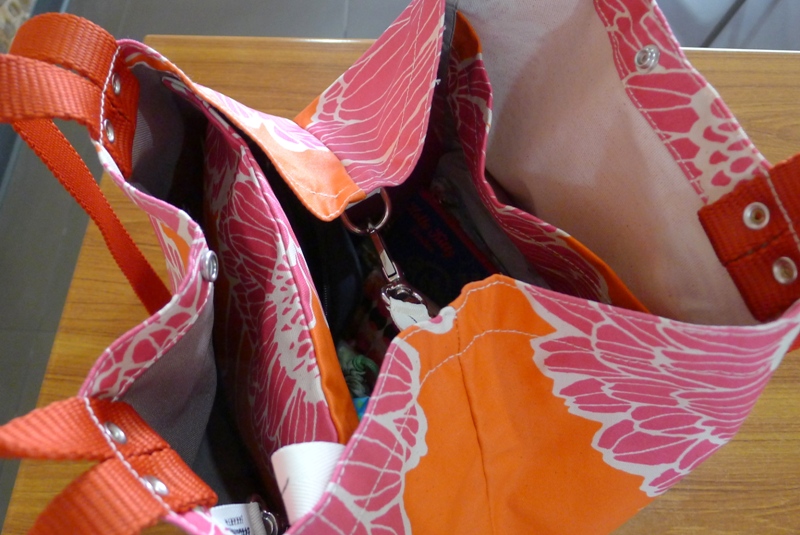 The tote version (or expanded version) of my Tulisan bag reminds of the very expensive Hervé Chapelier bag.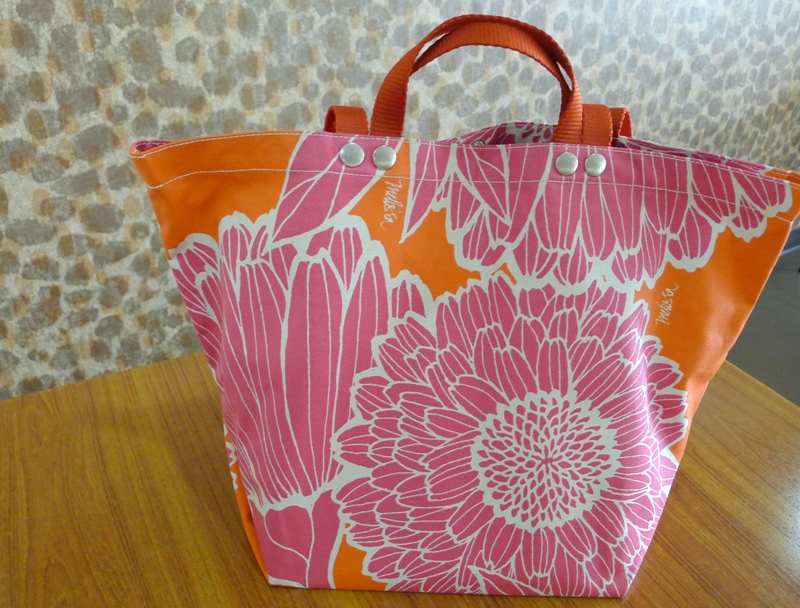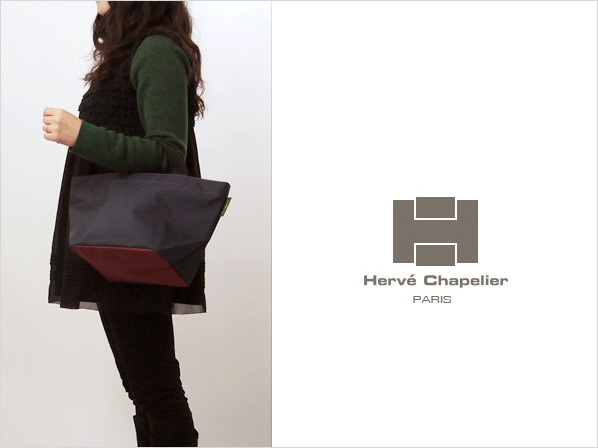 Like the other Tulisan bags, this one comes with a big dust bag, which can be used as a clutch bag or as a pouch.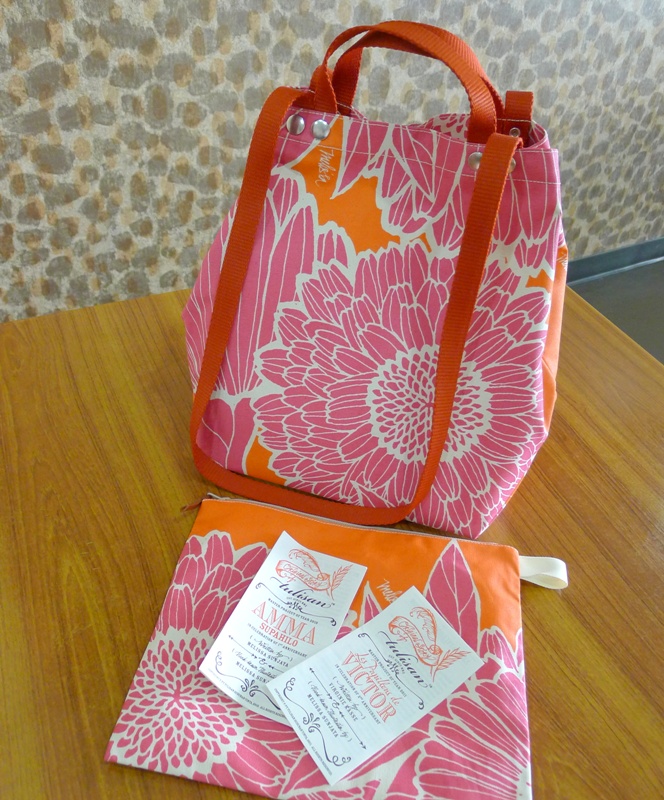 Look at that fabulous typography.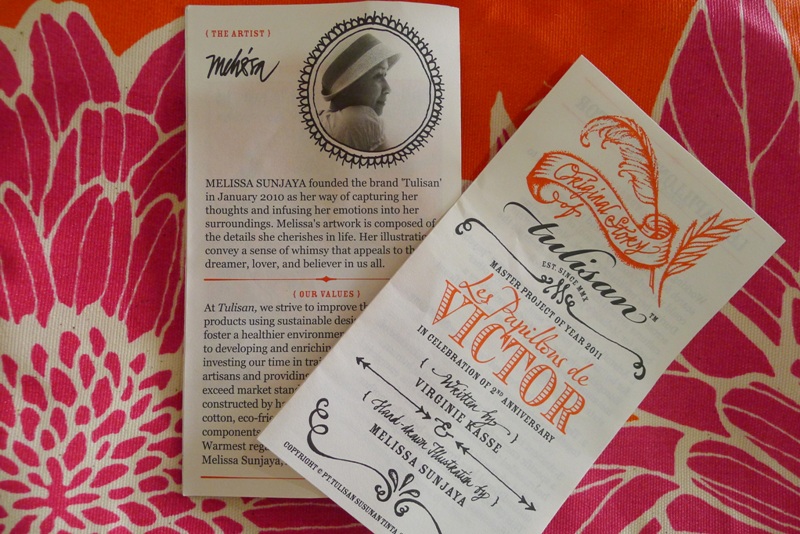 To those interested, my bag costs me around P3,200 (after conversion from Indonesian Rupiah).  It costs almost the same as the very basic Hervé Chapelier bag in smallest size.
I think that price-wise, it's not expensive because of the many ways in which I can carry it.  In fact, it's like buying 3 bags for the price of 1!   Yan ang sulit!
Another thing you will love about the bags at Tulisan (which, by the way, means "handwriting" in Bahasia Indonesian) is that they are "hand-made using non-bleached (chlorine- free) cotton canvas, eco-friendly water-based inks, non-toxic water-resistant coatings, and certified nickel free components with low impact and energy-efficient fabrication methods".  The nature-inspired prints are not just a testament to Melissa's natural talent at illustration and design, but are also a reflection of her genuine care for the environment.
Isn't that inspiring?  Check out her blog and you will find everything about her engaging.  Her creativity is encouraging and empowering at the same time.
Tulisan Indonesia  |  http://www.tulisan.com  |  For the store list (in the US and in Indonesia), click here.