I received this lovely, handcrafted clutch last week from my sister-in-law's sister-in-law, Mba Dyah, who is Indonesian and is one of the sweetest ladies I know (Hi Mba Dyah!).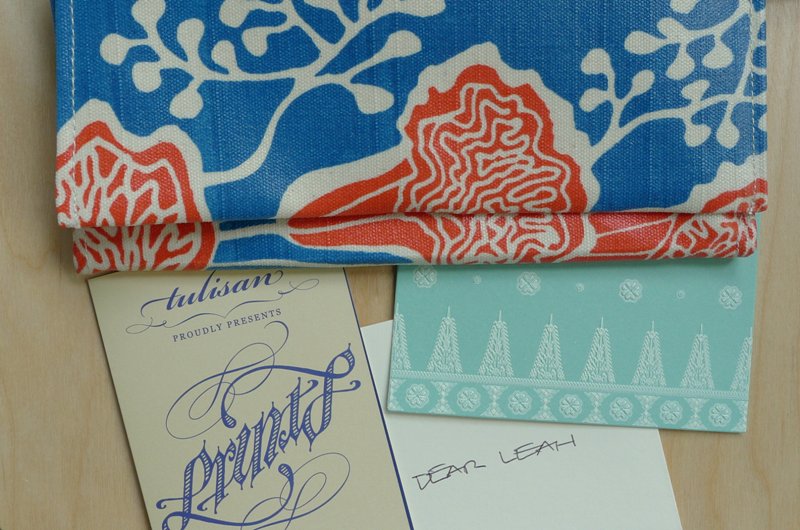 The clutch is by Tulisan (which means "handwriting" in Bahasia Indonesian), a well-known local brand in Jakarta that carries "a collection of handmade, limited-edition illustrated prints that are applied to bags, totes and household accessories".   I call it my Asian version of the UK iconic brand, Cath Kidston.  Hehe!
Each illustrated edition is based on a story reflecting varying themes of the heart and is complemented by color palettes that are hand-selected to illuminate each soulful narrative. Tulisan is for everyone who loves fresh prints and exceptional handmade items.
All illustrations are hand-drawn with pen and ink by Melissa Sunjaya. Her drawings are detailed and spontaneous, allowing mistakes to take part in her creative expression. Her style is distinguished by her playful use of symbolism and bold color palettes.
Check out the fine details of my clutch below.  So pretty to look at!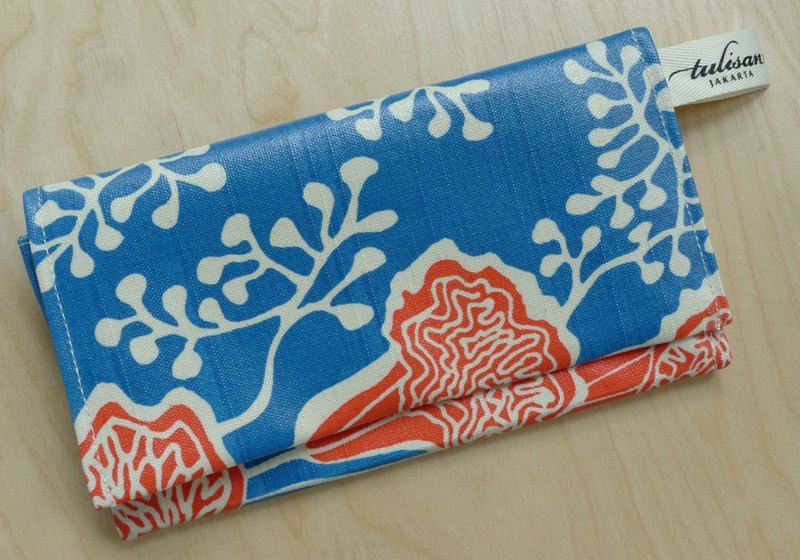 The folded clutch measures 8.5 x 4.5 inches. Perfect as your every day wallet or as clutch bag to cocktail or tea parties.  It sure is gonna be a conversation piece, with its color and playful print.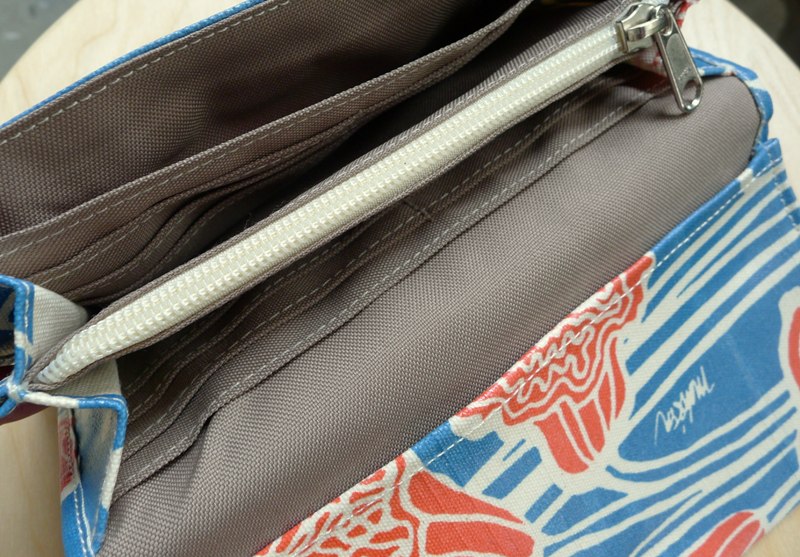 Designed with 12 credit card slots, 5 compartments for bills, receipts and business cards, and a zip pocket for change, this clutch is an essential piece for any woman who changes bags frequently.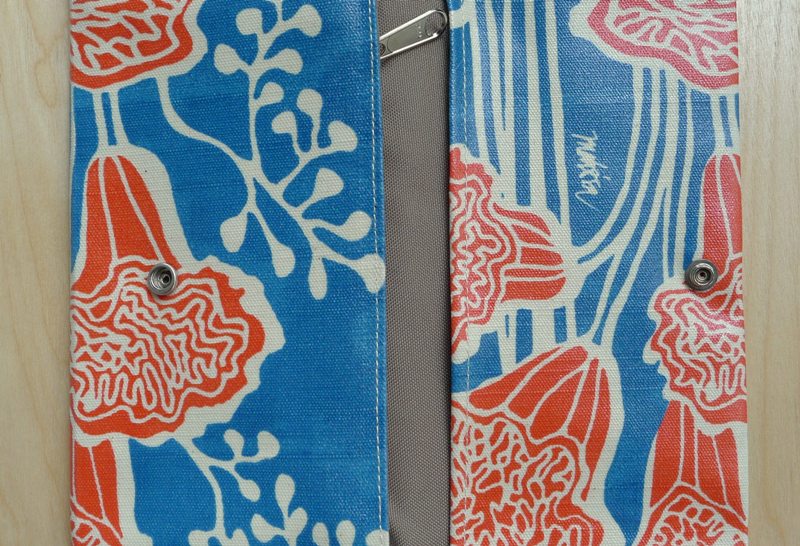 With enough space to hold a cellphone, lip-gloss and odds and ends, it is the perfect piece to grab and go.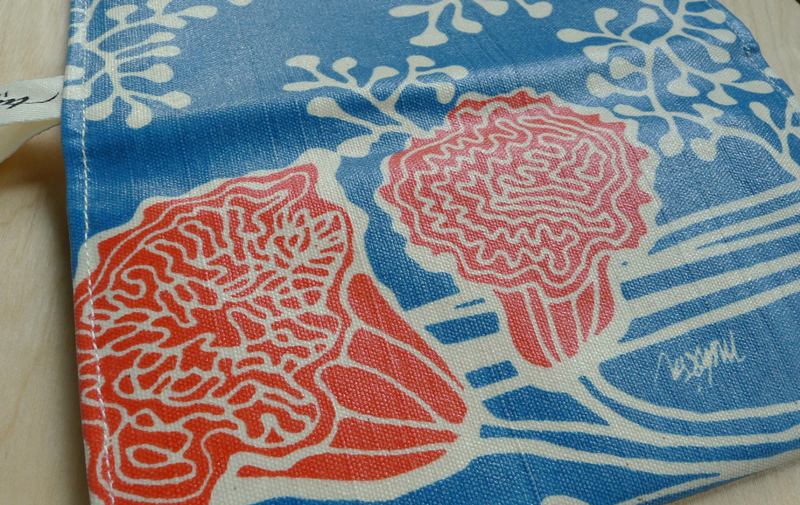 Made of water-resistant, non-toxic coated cotton canvas and coated polyester lining.  
From start to finish, each Tulisan product is made with love in Indonesia.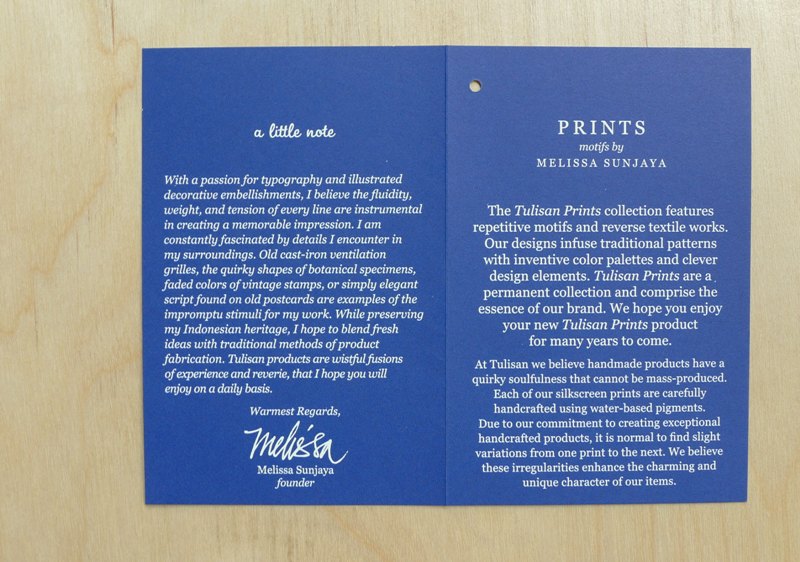 "To those who wear our collections, it is about colorful storytelling through handcrafted products made with love in small batches."  – Melissa Sunjaya, Founding Artist and CEO.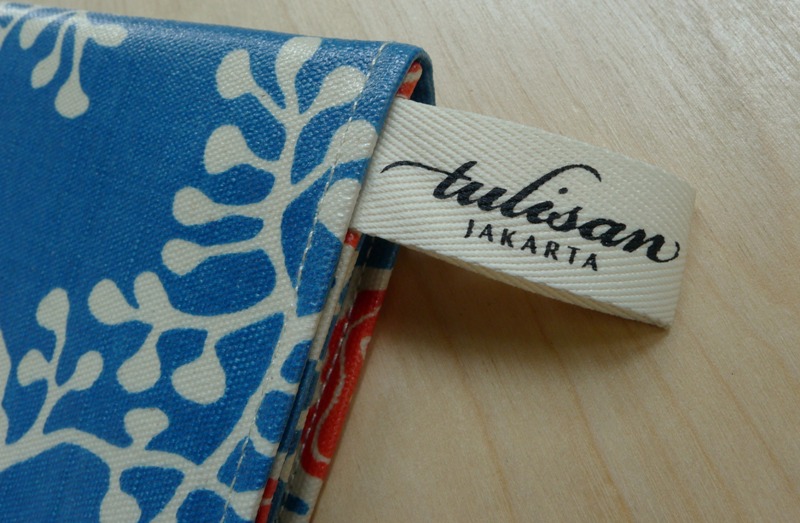 I was so smitten with my clutch, I checked out Tulisan's online shop to see more of their handcrafted goods.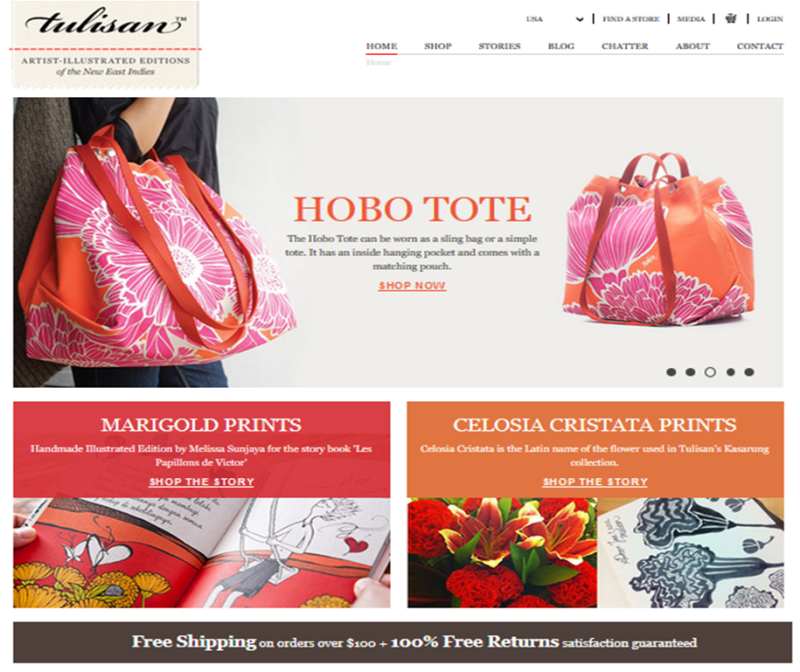 Gosh, that Hobo Tote got me at first sight!  The colors are perfect for summer!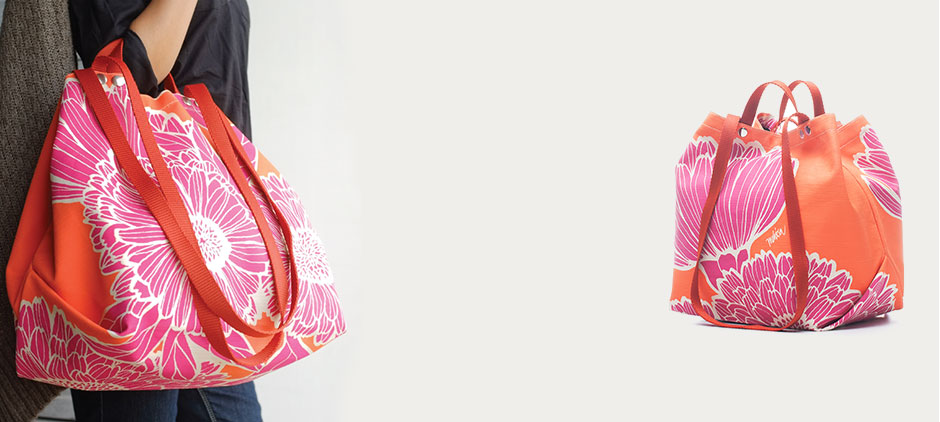 Another thing to love about this Hobo Tote is its flexibility:  it can be carried as a shoulder bag, arm bag or as a shopper's bag!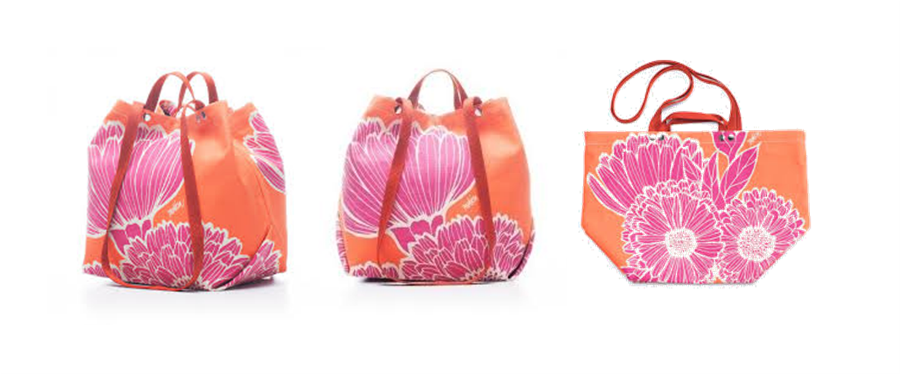 It's also available in green.  Here's the green hobo tote side-by-side with the orange-fuschsia one (my pick!). Photo is from Rakuten Japan.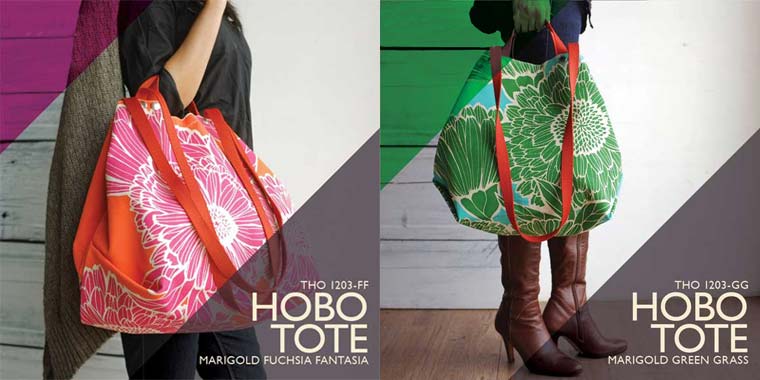 Who can't resist a bag as beautiful and functional such as this??  At dahil tao lang ako, I asked my Mba Dyah if she can buy it for me in Indonesia.  And she said YES!   Yahoo!
I browsed through the rest of Tulisan's collection and grabe, dami ko pa gusto bilhin!  But it's really the hobo tote that I keep going back to.  Since I have extra cash with me (from the Cath Kidston bags which I was supposed to buy, but later got as gifts from the hubby), I can buy this bag!  I just hope it's still available in Indonesia *keeping my fingers crossed*.
Will update you ladies as soon as my Tulisan bag is here.  In the meantime, I invite you to browse through its pretty website and be inspired by its colorful bags and accessories – all of which will remind you of summer time in bloom!
Tulisan Indonesia  |  http://www.tulisan.com  |  For the store list (in the US and in Indonesia), click here.