For some months now, I've been trying to install the GrabTaxi app in my Xperia smartphone but the installation process would always conk out in the middle that I never got to finish it.
This taxi booking app is supposed to be the answer to my katamaran to commute to and from work through public transport (i.e. PUJs).  You see, I don't drive and I don't want to learn how to.  I have a very, very bad temper and sigurado lagi lang ako mapapaaway with the traffic enforcers and buwis buhay motorcycle riders.  So I rather be the passenger, not the driver.
Thus, whenever AJ or my dad cannot take or fetch me to / from work, ang laki laki ng problema ko, hehe!  Although I know how to commute through PUJs, I still prefer taking the taxi because travel time is shorter, the vehicle is air-conditioned and it's much safer (you don't have to worry about snatchers being your co-passengers).
Unfortunately, the safety component of riding in taxis appears to have been compromised alreaday, what with the many stories about poorly maintained taxis, careless drivers, tampered meters and worse, drugged passengers.  I'm sure you know what I'm talking about.  That's why I'm really interested about GrabTaxi, or any taxi booking app for that matter.
But then arrived UBER Manila, and after experiencing its services two (2) weekends ago during the ZAP Crawl event at Greenhills, I totally forgot about the taxi services that I've been wanting to try.  In fact, I've declared UBER Manila's service car as "my" 3rd car, next to AJ and my dad's cars, hehe!
ABOUT UBER
Uber is a non-demand technology company.  It is a smartphone app that provides users with an on-demand, private car service that takes them safely and comfortably from one place to another at the touch of a button. Uber is now available in over 60 major cities around the world –and now officially in Manila!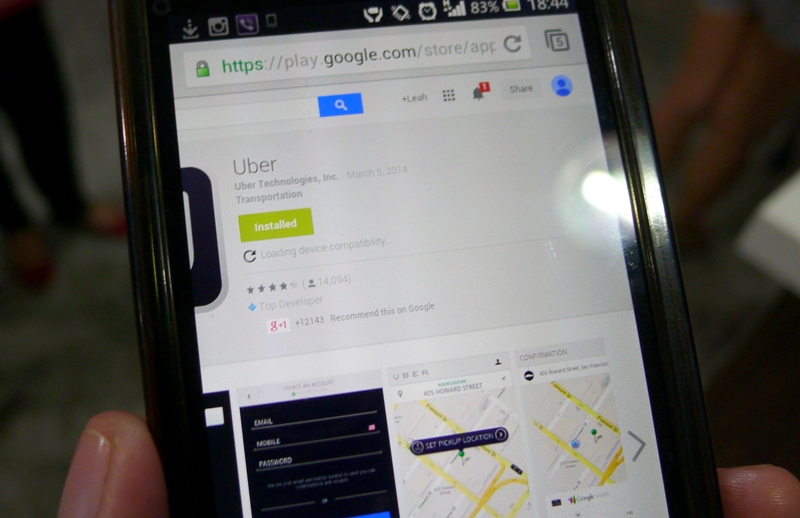 Aside from riding in stylish and clean cars, what I like about UBER is its cashless and convenient payment system.  Once you arrive at your destination, your fare is automatically charged to your credit card on file – no need to tip.   The receipt is then emailed to your registered email address.
Installing the UBER app in your smartphone won't take more than 15 minutes.  Don't be surprised if they ask for your credit card number; after all, you will be benefiting from their worry-free payment method.  And with this kind of arrangement, you need not worry anymore when you only have P500 in your wallet and the driver only has P300 in his wallet (or so he says) and your fare is just P90.00.  Di ba ilang beses na yan nangyayari satin?  When in a rush, you end up taking the P300 change (when it should be P410.00), leaving the driver with P110.00 tip!
Clear pricing is also one of UBER's strengths.  You can get a fare quote for your trip using the app (or through their website), and then opt to change your destination if you feel it's a bit steep.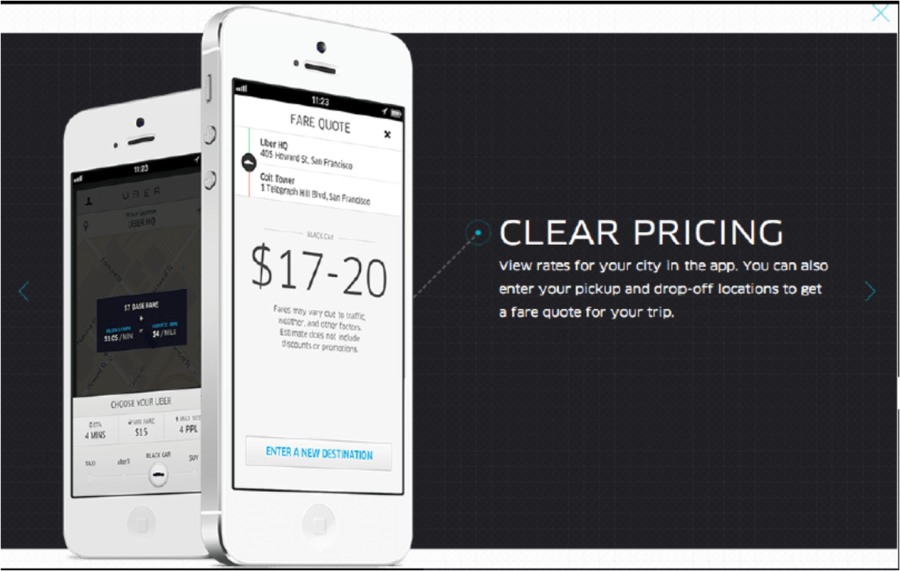 Uber's Fixed Rates: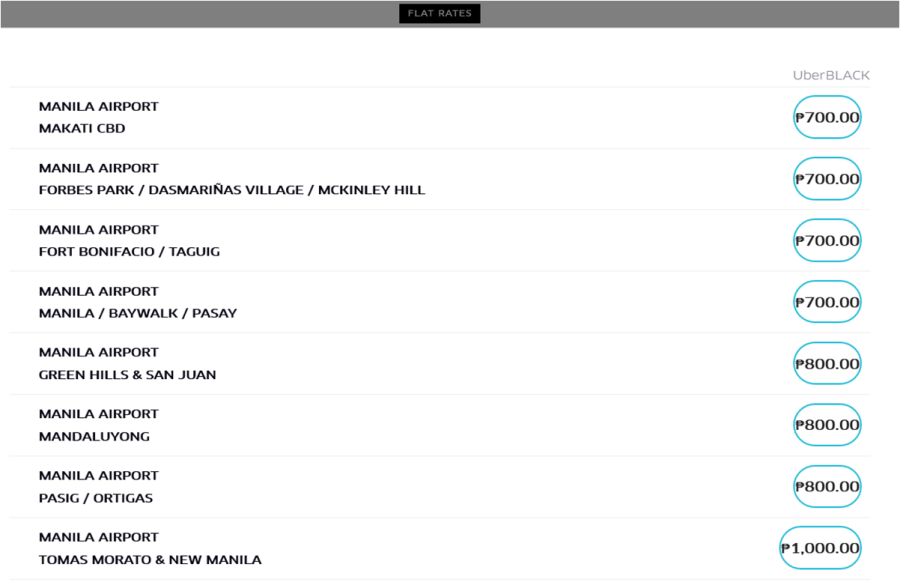 How to request an UBER: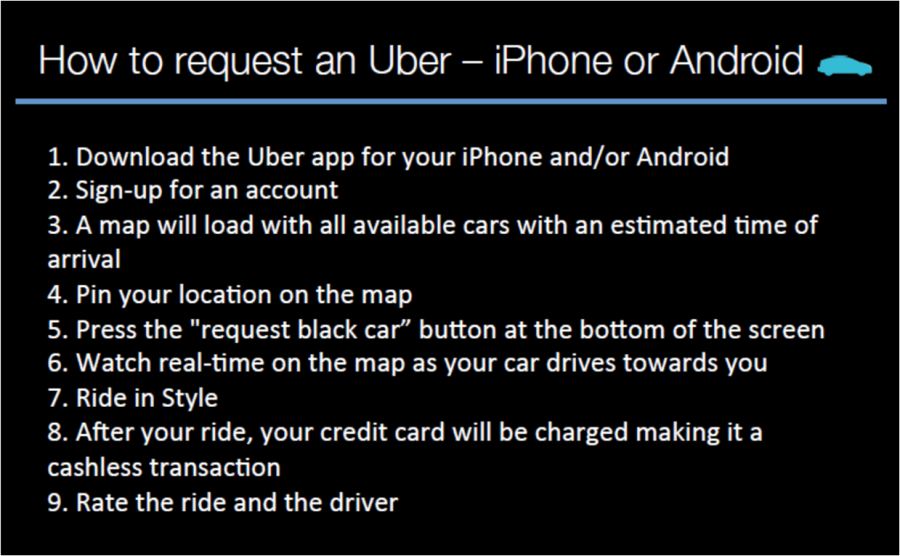 I was given a free P300 credit that I used for my first UBER ride during our ZAP Crawl event at Greenhills.  After enjoying the freshly brewed coffee at Department of Coffee in Wilson Street, I "hailed" my first UBER ride by opening the app, then after a while my phone's GPS has automatically detected our location and connected me to the nearest available UBER car.  I only have to tap the button "Request Black Car" and that's it!   Our car's on the way!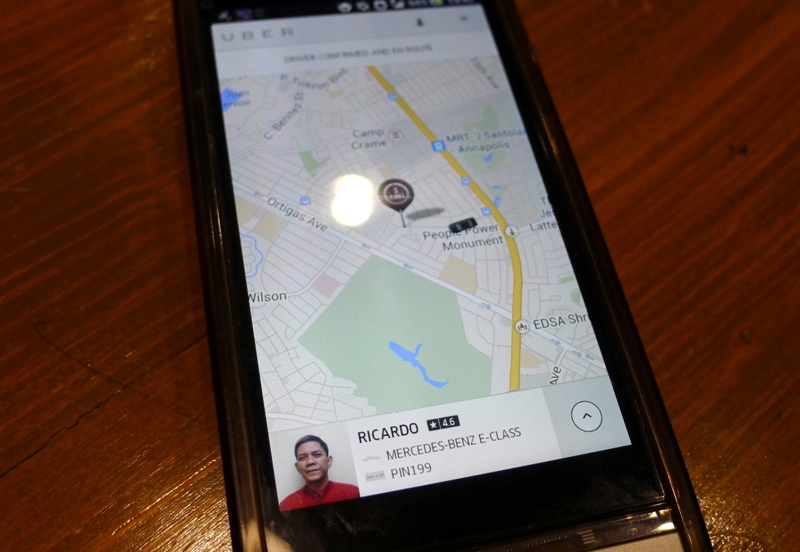 Yup, I was lucky that night and was assigned to the Mercedes-Benz E-Class car without even requesting for it!
Eto na sha, in immaculate white color.  Astig!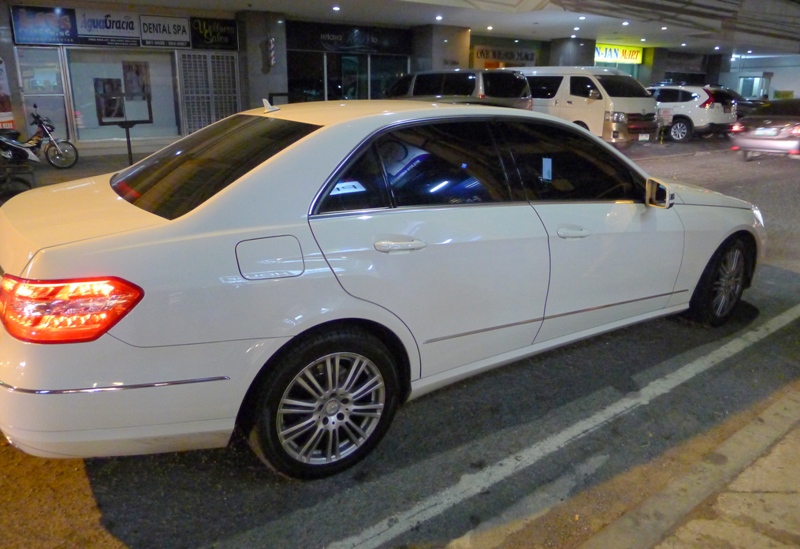 Sarap lang mag-pose hihi!
Of course, with this kind of service vehicle (and a luxury car at that!), expect to pay higher fare rates.
Honestly, I wouldn't mind paying these transport rates for convenience, reliability, safety and comfort!

Our destination was the Torch Restaurant at Connecticut Street, and given the mild traffic we encountered on our way there, I find the fare computation of P140.00 as reasonable.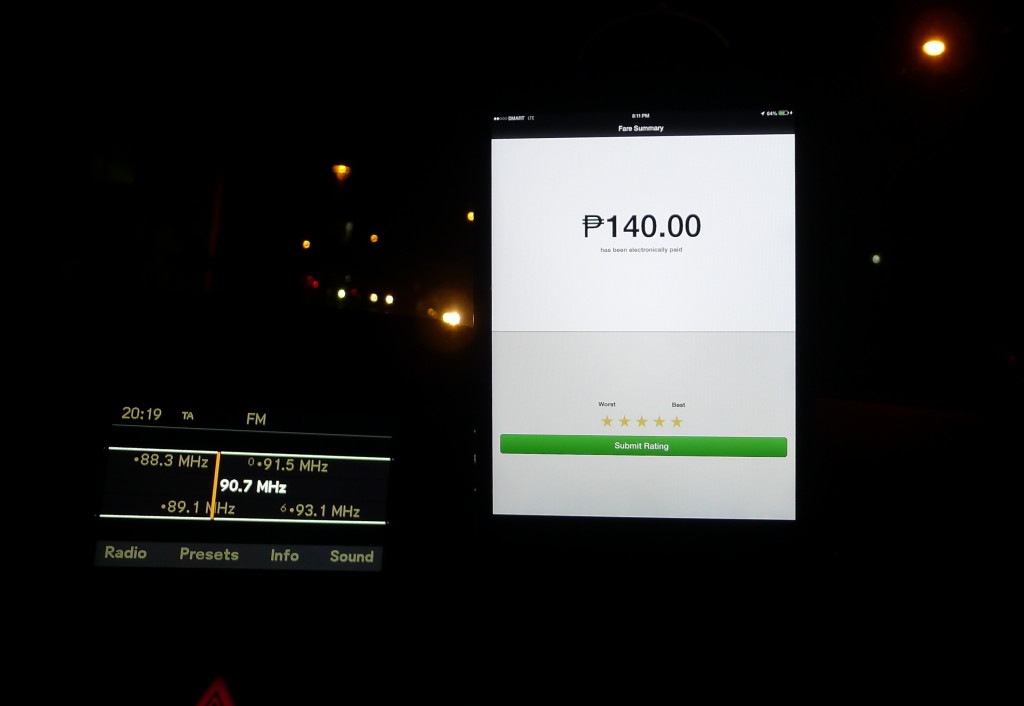 And goodness, what's there to complain when your service car has a moon roof?!  Grabe, my companions AJ, Iya (of ZAP Philippines) and Katryn's (of A View from the Leftie) shouted with glee at the sight of this: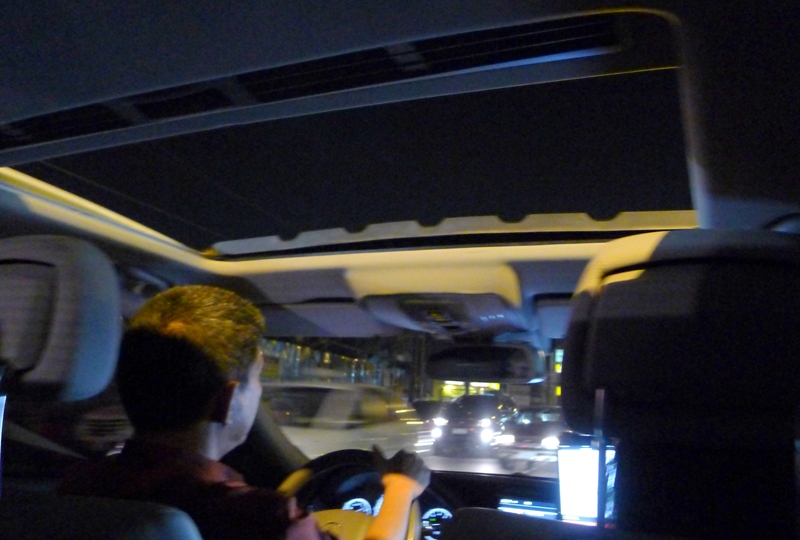 Thanks to my free P300 credit, my 1st UBER ride was technically free, and none was charged to my credit card.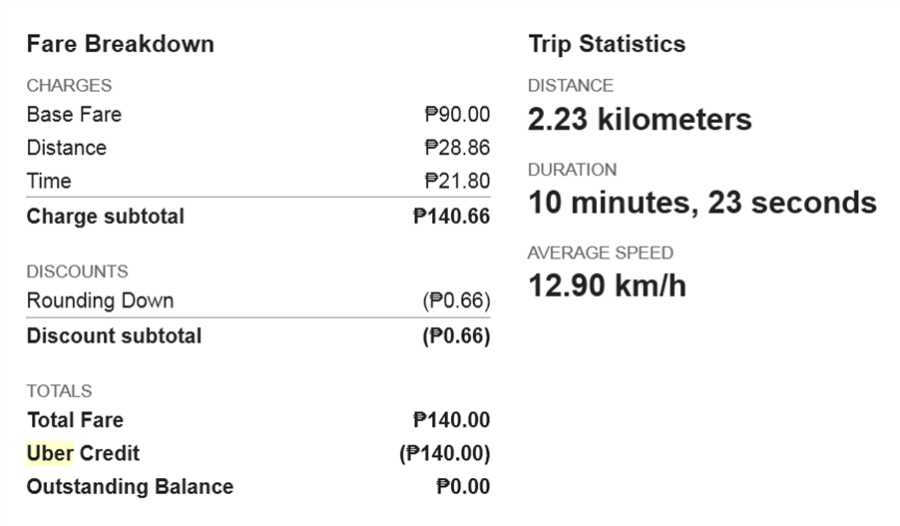 My 1st UBER experience was so memorable and was so worth its price.  I was looking forward to my 3rd UBER ride (3rd because I rode UBER 2x while at Greenhills), and I got my wish last Saturday – with Juvvy this time.
Side kwento:  We went to Ongpin for some shopping, and rode a ramshackle cab on the way there.  Our fare from Makati to Binondo was P150.00, but all throughout the ride, Juvvy and I were holding our breath – not only because the taxi smelled of cigarette and sweat, but because of our kaskaserong driver who probably thought he's competing in a race track.  In short, hindi k'me nakahinga sa niyerbyos sa kanya.
So I told Juvvy that we will be riding UBER on our way home.  Thankfully, there's an available car when I opened my app.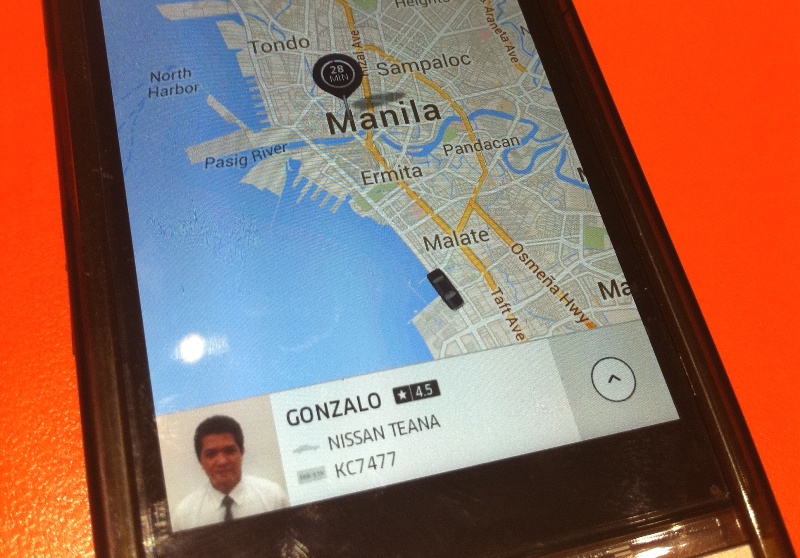 The UBER ride home was a welcome relief for both of us, and even though there was traffic at Roxas Boulevard, we didn't complain one bit because we're so comfortable in our Nissan Teana car.  Ang sarap pa ng kwentuhan namin, hehe! 
Our bill came at P379.00.  But because I still have remaining credits from UBER, my final bill was reduced further to P219.00.  Winner!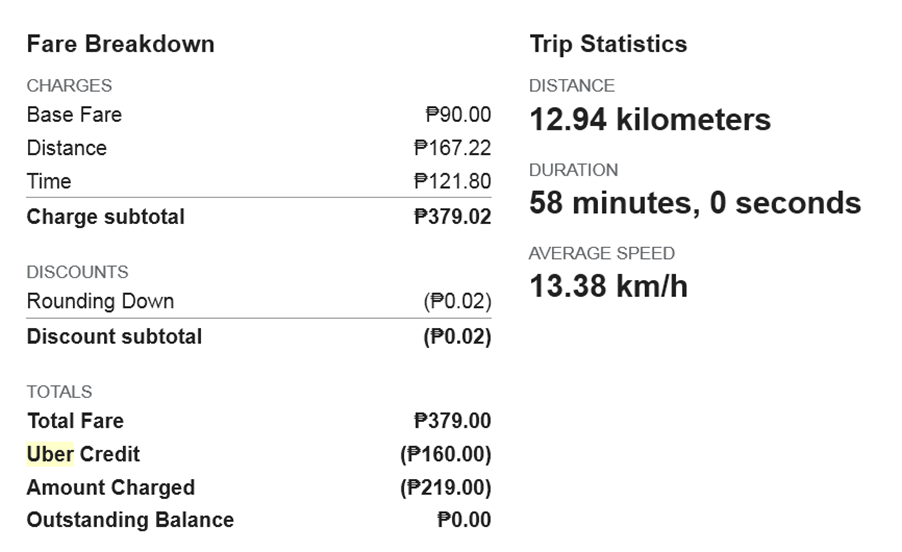 Not bad, huh?  Given the distance at which we traveled, I think the cost would have been the same had we taken an ordinary taxi.  And if we got our ride through GrabTaxi, I'd have to add P70.00 more.
I'm so happy to have discovered UBER!  Thanks to ZAP Philippines for this opportunity!
Now, here's the deal:  I want you, dear readers, to experience your own UBER ride too and see for yourself why I am so loving it.  Use my voucher code vla4z when you sign-up at UBER to get P300.00 P100.00 FREE credit that you can use right away!
More over, use my other promo code UBERLOVESTHEBRIGHTSPOT and get P500 OFF your first UBER ride if you ride before April 14, 2014!
How's that for a free ride?  =)
UBER  |  Instagram: @uber_manila  |  Twitter: @uber_manila  |  URL: https://www.uber.com/sign-up