The Collective @ Makati is really full of gastronomic wonders!  It was here where I discovered the hottest chicken wings (at Wingman) and honey coffee flavored vegetarian ice cream (at Ritual).
Lately, our visits to The Collective are triggered by this merienda craving for Ilocos empanadas.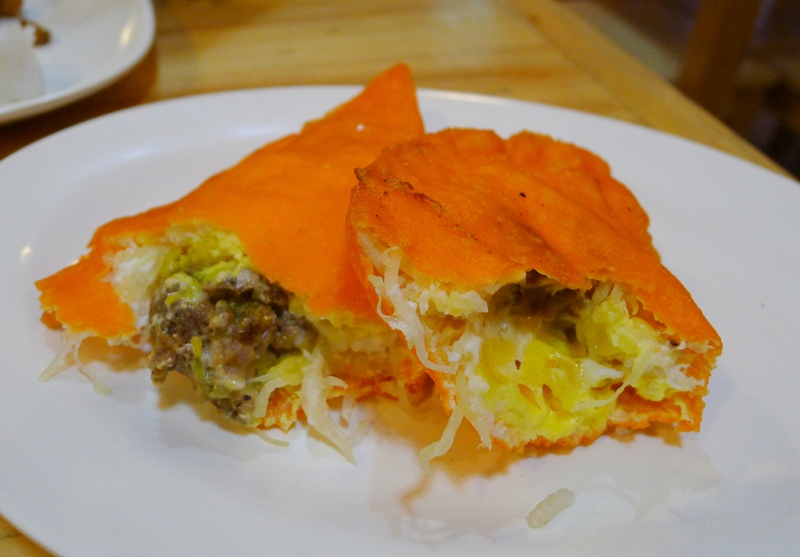 And these are not your ordinary Ilocos empanadas, mind.  The restaurant offering them bears the name of one of Ilocos' notable families, the Fariñas, so I am 100% sure that they know what a good Ilocos empanada should taste like.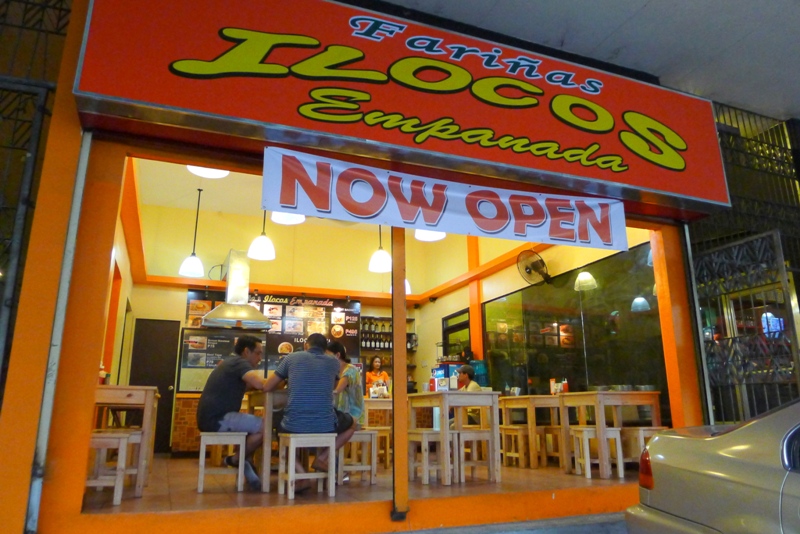 I won't beat around the bush anymore and tell you that the Fariñas empanadas are really good and addicting!  The longganisa sausage meat inside is super tasty.  Alam mo agad na special longganisa ng Vigan ang ginamit.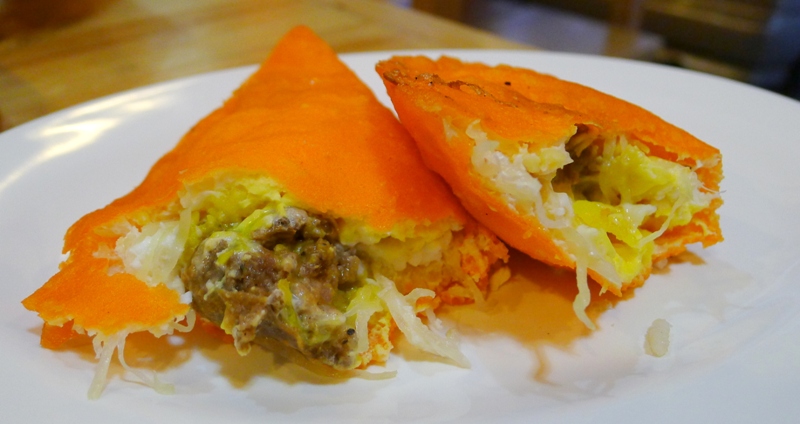 This empanada brought back memories of our trip in Ilocos almost 3 years ago, where I tasted the delectable Ilocos empanada from Batac.   Now, these appetizing empanadas are just one jeepney ride away from our home!
You can also choose from the five (5) variants of empanadas available at Fariñas: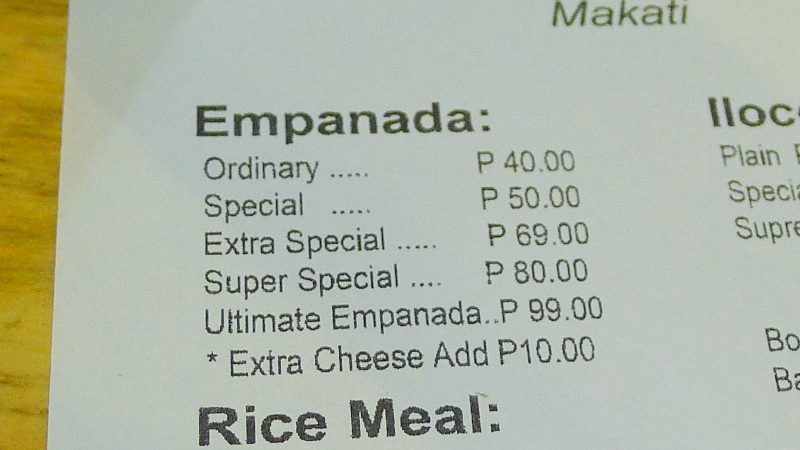 Here's how one differs from the other:
Ordinary – filled with egg and vegetable filling (made up of togue (bean sprouts) and shredded papaya)
Special (this is our favorite) – egg, crumbled longganisa sausage and vegetable filling
Extra Special – 2 eggs, crumbled longganisa sausage and vegetable filling
Super Special – 2 eggs, 2 longganisa sausages and vegetable filling
Ultimate Empanada – eggs, longganisa sausages, bagnet and vegetable filling
It's not just the Ilocos empanadas that you have to try there.  Their longganisa rice meal is also very good.  At P90.00, it's a bang for your buck.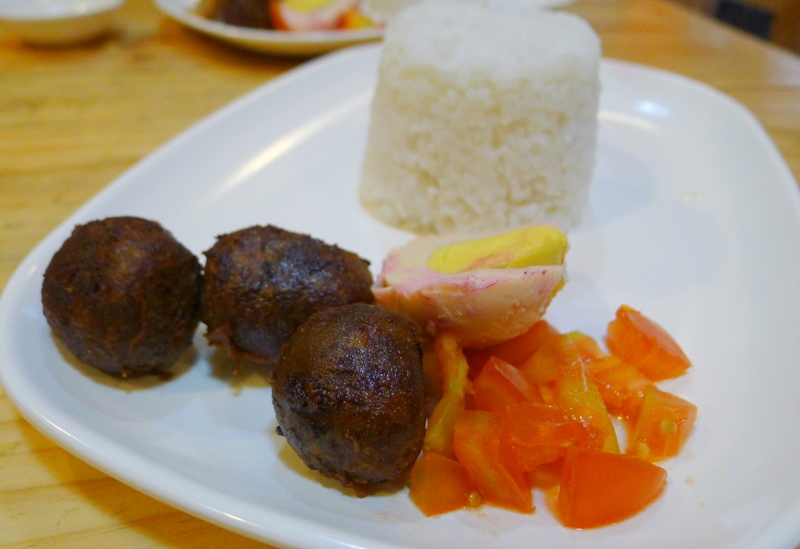 If you like salty soups then this Ilocos Miki (P50.00 to P115.00, depending on the size and fillings) will suit your taste.
I just noticed that all the food I like at Fariñas are in orange.  What a happy color for the foods that make me happy!
Add to that the vibrant orange hues of the restaurant's interiors, and you will definitely feel at home at this empanada house!
Fariñas Ilocos Empanada  @ The Collective  |  7274 Malugay Street, San Antonio, Makati City  |  Like Farinas Ilocos Empanada @ Facebook