AJ and I were at The Collective again last Friday (after my work)  for a repeat meal at Wingman.  This time, we were  in the company of my cousin, Mae Anne and my second mommy, Mommy Caro, who is also one of our wedding Ninangs.
Here they are  getting ready to devour the chicken wings!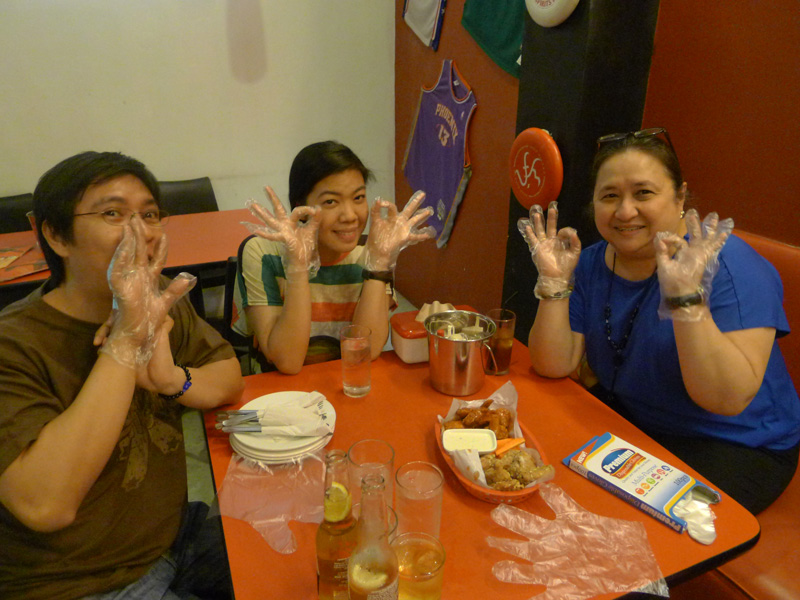 We had a big, big dinner at Wingman.  We ordered 2 dozens of  chicken wings, a salad, 2 orders of mini-burgers (thats 3 mini-burgers x 2) and some beers.
Feeling stuffed after (and we should be, what with the many food we ordered and finished!), we took a stroll around The Collective and discovered this organic general store that sells home and food stuff.  The signage in front says "ritual".  Just that.  A very straightforward name for a grocery, isn't it?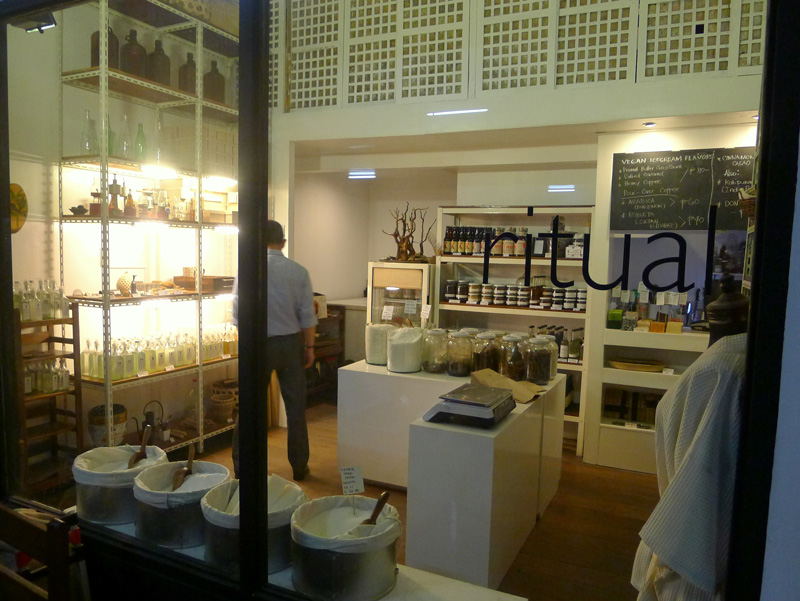 We checked what's inside and wow(!), I've never seen a general store that's as novel, chic and organized as this one.
Let's take a look at their merchandise.  All are organic and locally made.  Proudly Pinoy!
Liquid and Dish Soaps and Deodorizers in recycled bottles.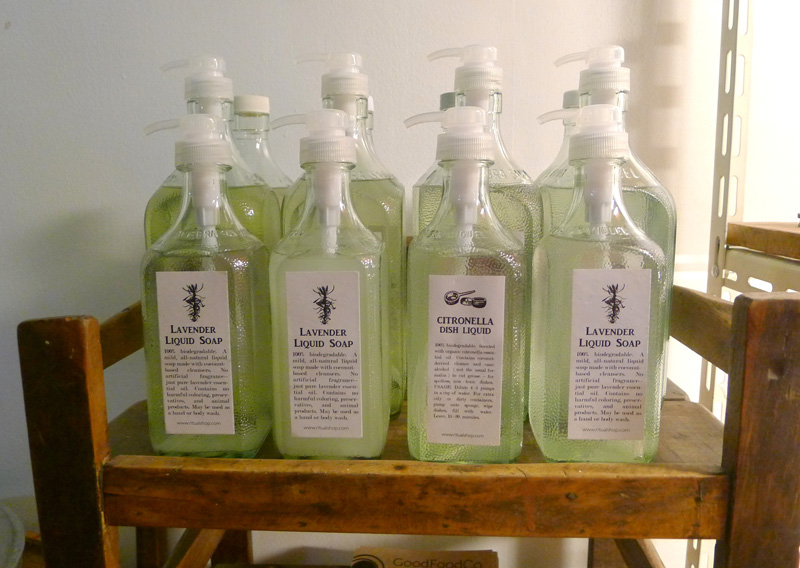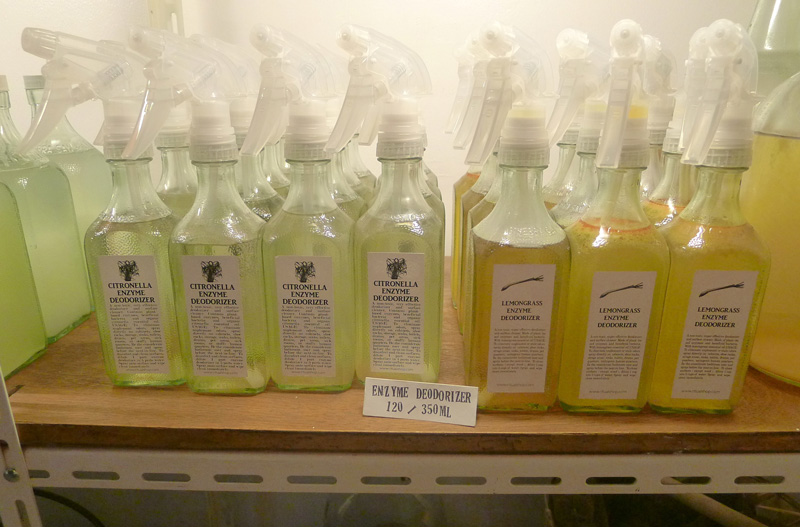 Salt – in different forms and origin.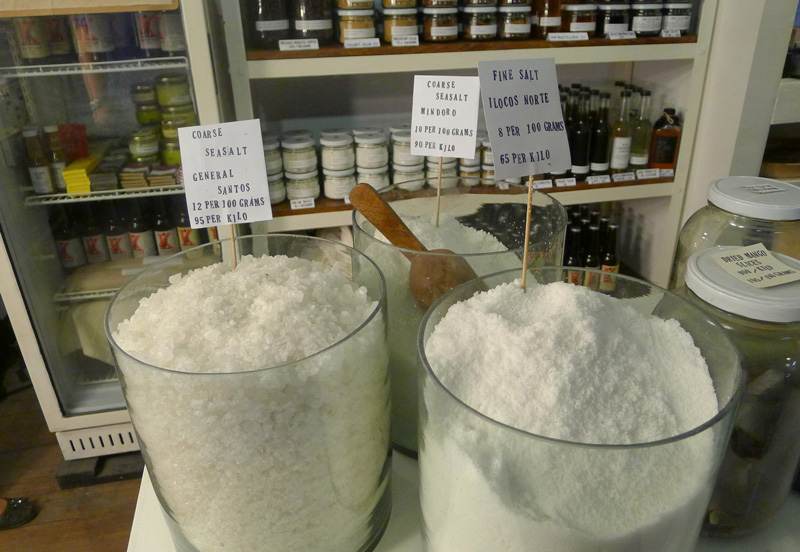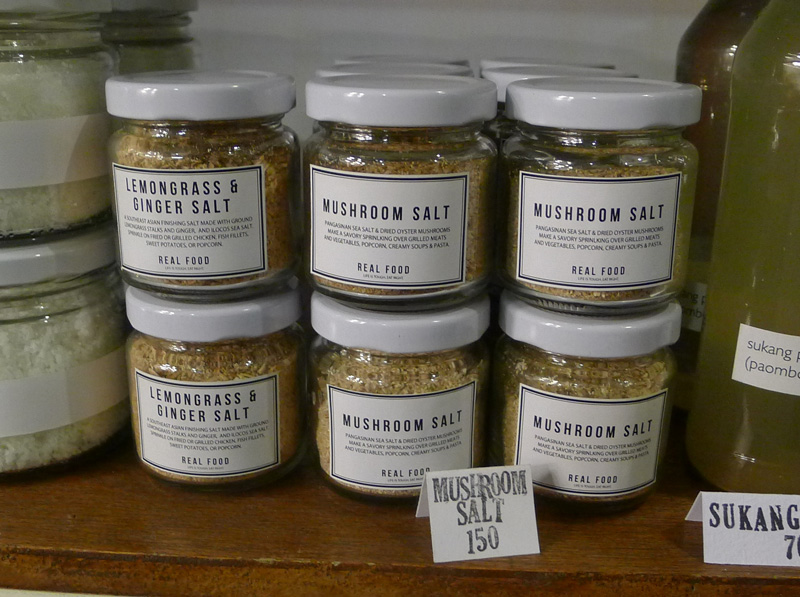 Bath and Beauty products.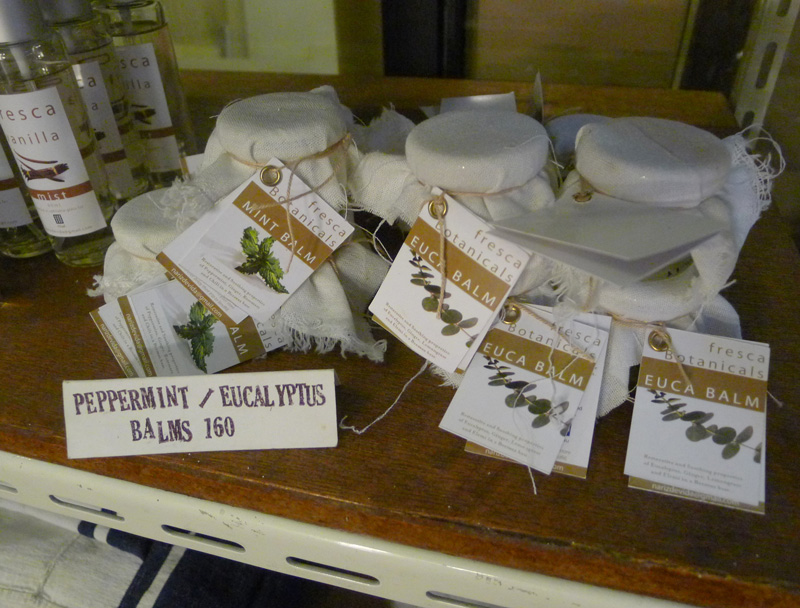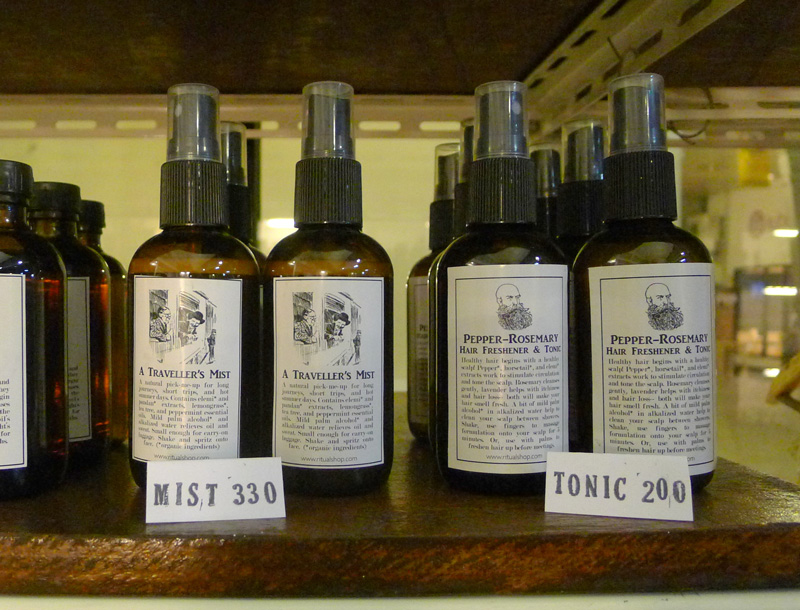 Pure cacao nibs.  Perfect for adding flavors to meat and desserts.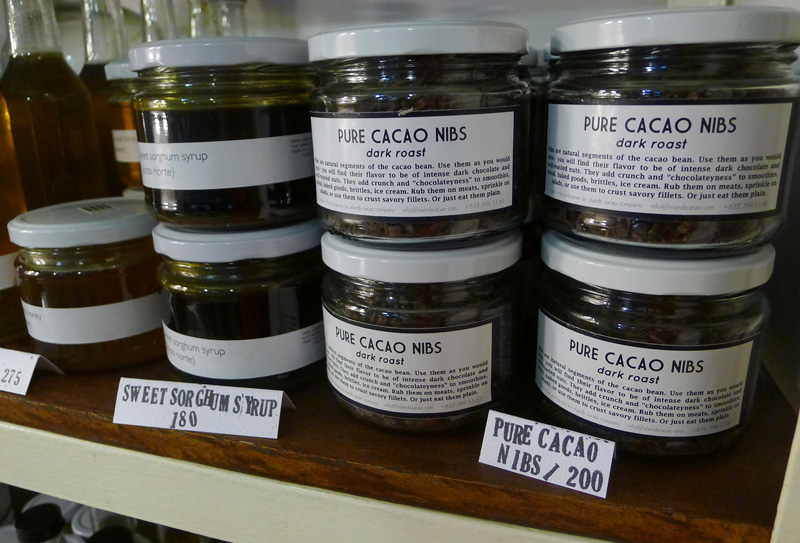 Almost a vintage toy:  Holen (or marbles).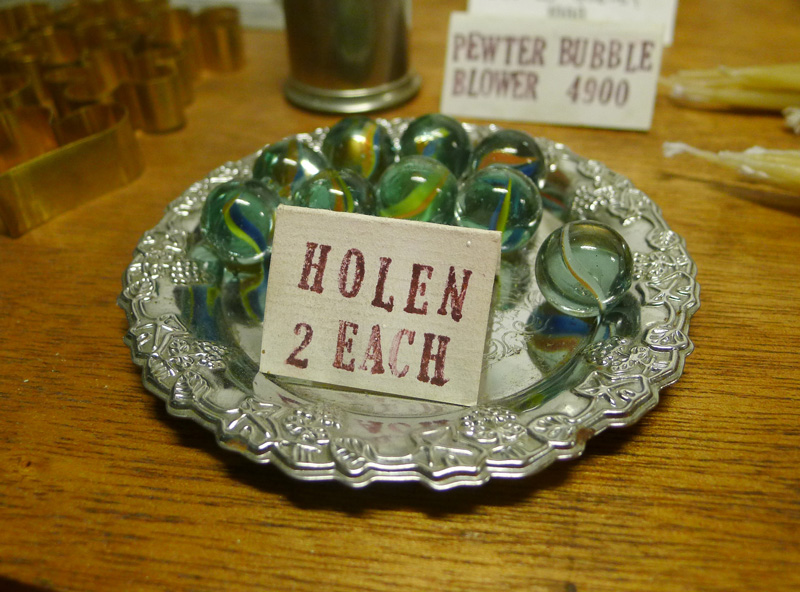 Beeswax candles.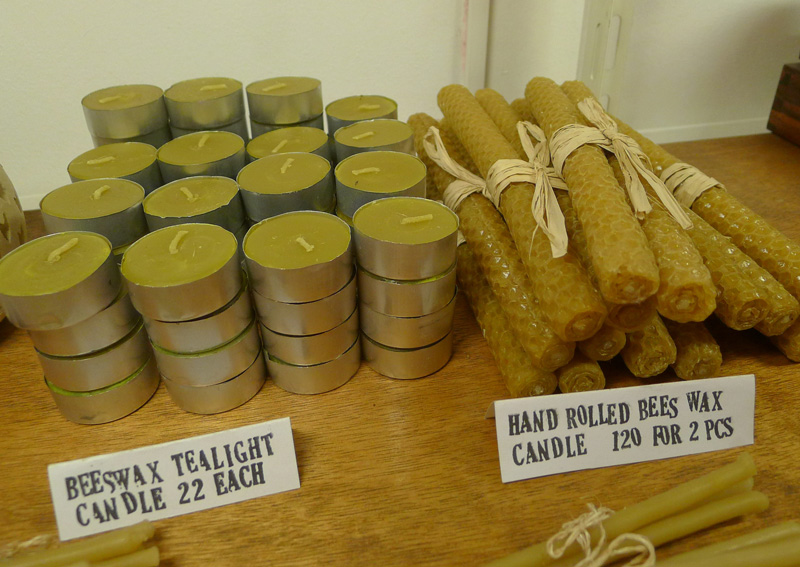 More interesting stuff.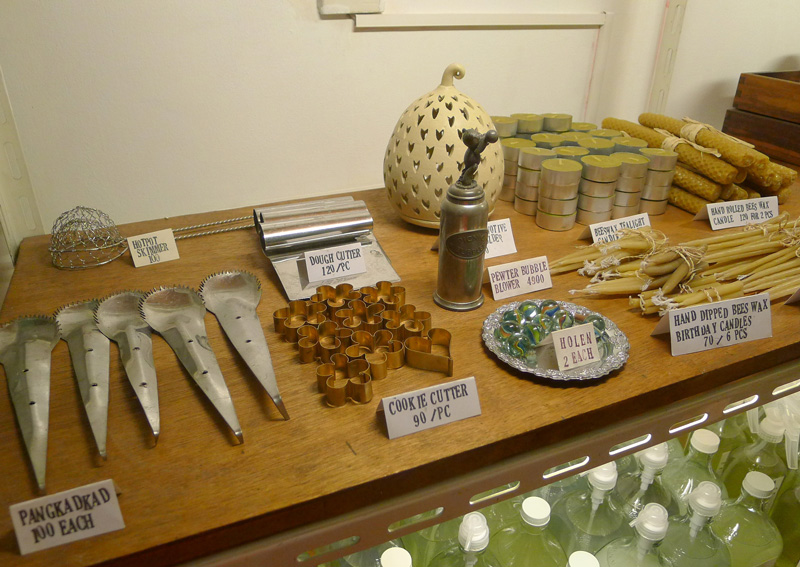 Must-try:  Vegetarian ice cream!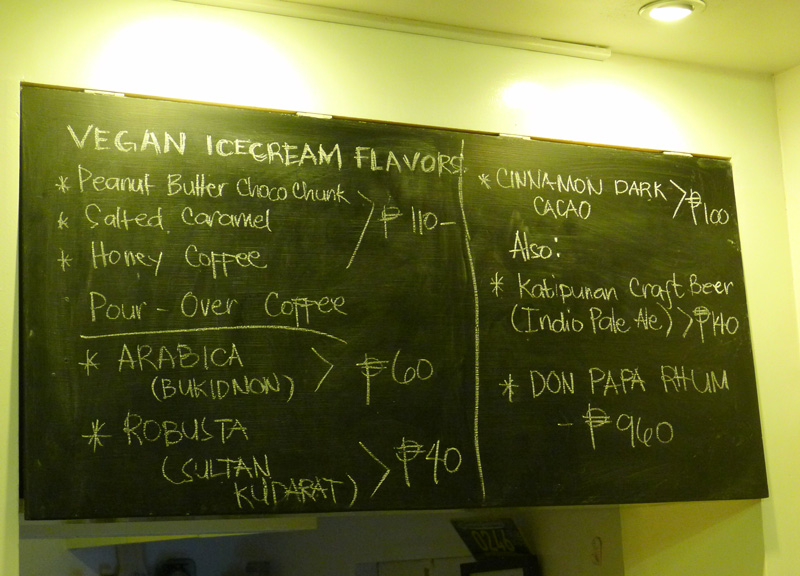 I love their Honey Coffee ice cream!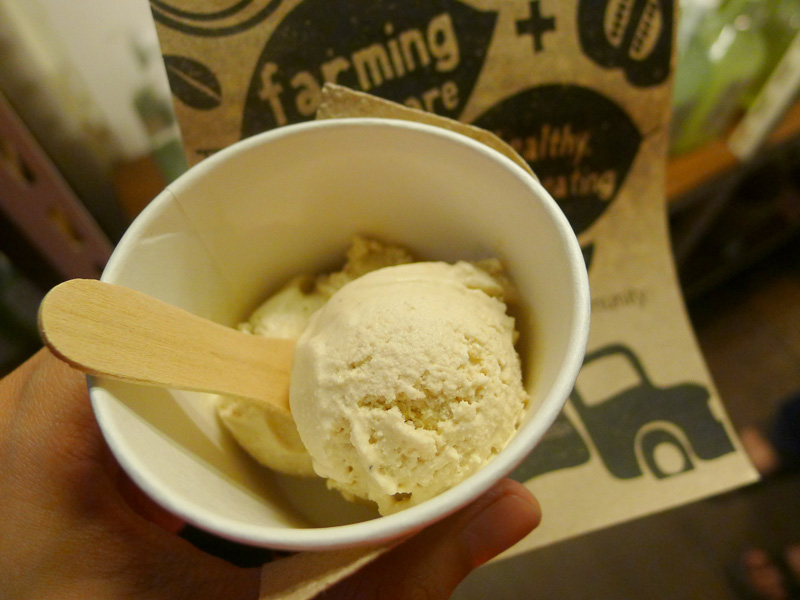 The store is so full of wonderful things to take home.  We bought a bottle of their citronella dishwashing liquid and lemongrass liquid soap to try.  I will post my feedback once I've tried them.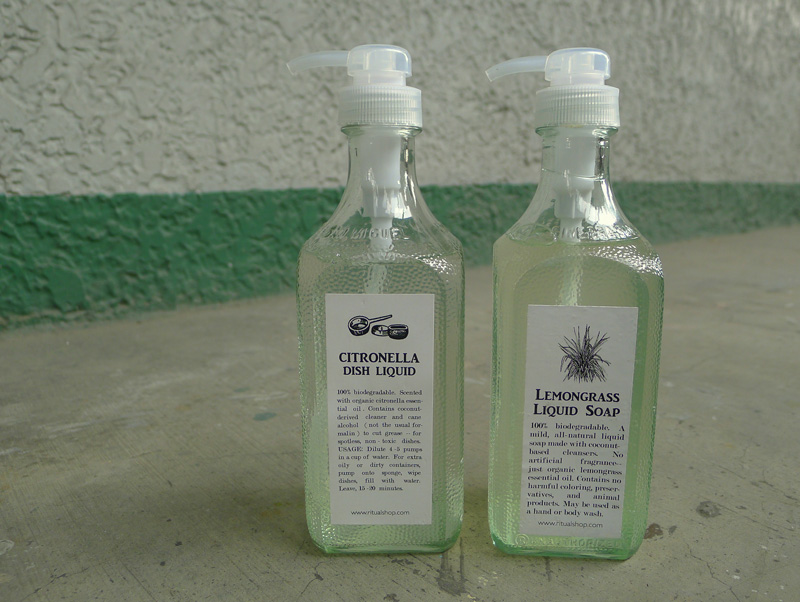 But if you can't wait for that a day longer (and it can be hard, especially if you're like me who's a sucker for unique packaging), then go check out Ritual at The Collective now.  The store is open Tuesdays to Saturdays, 12:00 noon to 9:00 p.m.
Bringing your own shopping bag is highly encouraged, especially if you're thinking of buying those bottled products.   They used paper bags to pack the items we bought.
Ritual  @ The Collective  |  7274 Malugay Street, San Antonio, Makati City |  www.facebook.com/ritualshop