Hello!  How was your Christmas?  Mine was great!  It was generally stress-free, and I finally got my wish to see the illuminated houses at Policarpio Street in Mandaluyong!
One of the things I look forward to in December is being surrounded by Christmas lights.  Not just because they are visually entertaining, but because light is one of the important symbols of Christmas.  We light the candles in the Advent wreath.  There's a lighted star in our Christmas trees and Nativity Sets.  We have colorful-lighted parols outside our homes.  Indeed, light is everywhere during Christmas, to signify hope and protection against darkness.
I clearly remember this "tradition" we had when we were kids, wherein my parents would take us to a late night drive along Ayala Avenue to see the Christmas lights and decors adorning the high-rise buildings.  Back then (when electricity was not yet insanely expensive), all companies holding office at Ayala Avenue would spend money to make really eye-catching decors and light sculptures.  The buildings would start shining brightly right after the Halloween, and you won't need the street lamps anymore to illuminate the road.
These past few years, I observed that the Christmas lights at Ayala Avenue were no longer as cheerful and alive as before, save for the Lights and Sounds Show that we saw at Ayala Triangle in 2011.  I don't know if there was a repeat of that show this year, I didn't check anymore.
Anyway, because we wanted see a totally new sight this year,  AJ and I trooped to Policarpio Street in Mandaluyong last night to see the famous illuminated houses that have become regular attractions during the Yuletide season.  They are famous because they are "covered", and not merely decorated, with Christmas lights.  And by that, I really mean covered by lights!
Here's my favorite, hands down!
What a starry, starry house!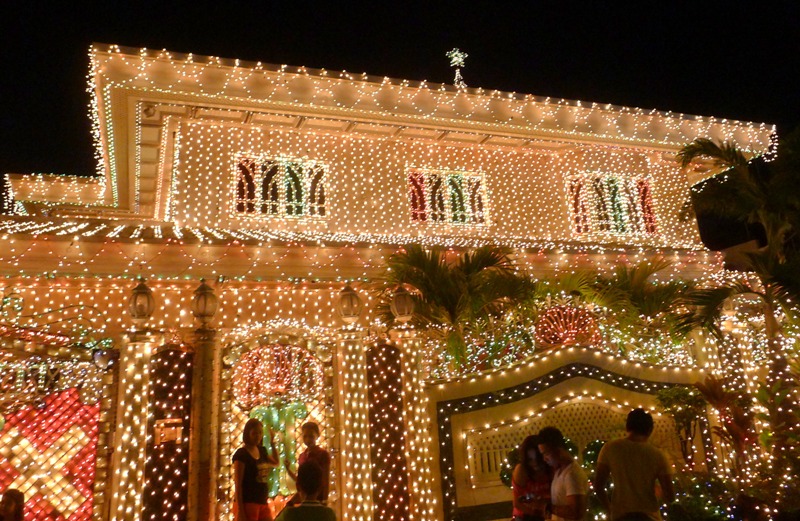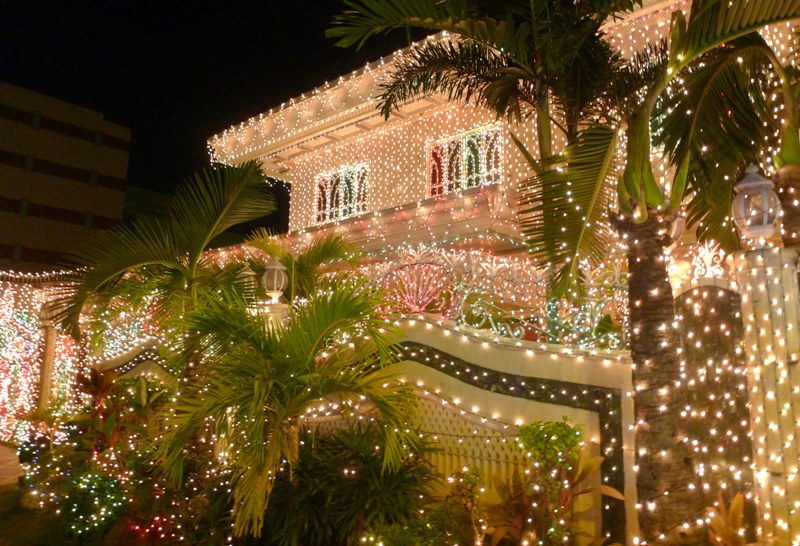 This view of the house (or mansion, by the size of it) is my favorite. Spectacular!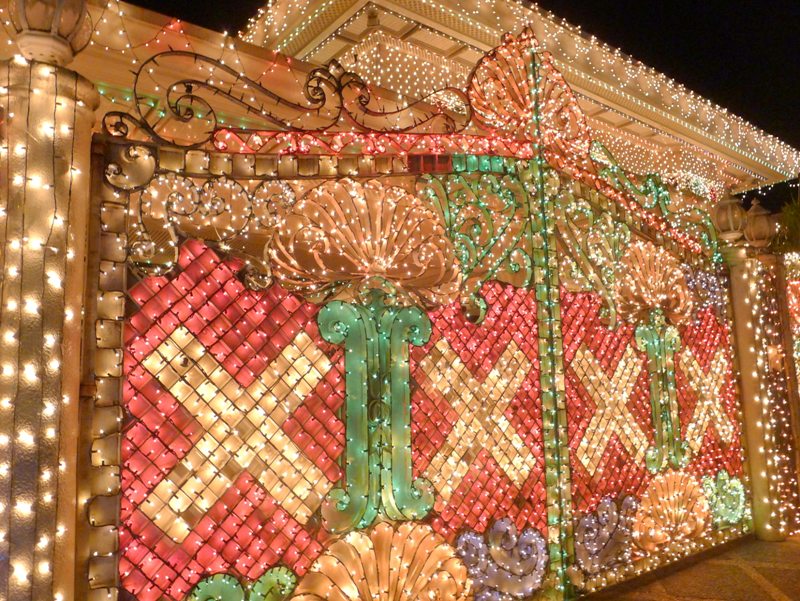 We also found this interesting house that used LED tube lights in different colors.  It looked more like a casino to me, though hehe!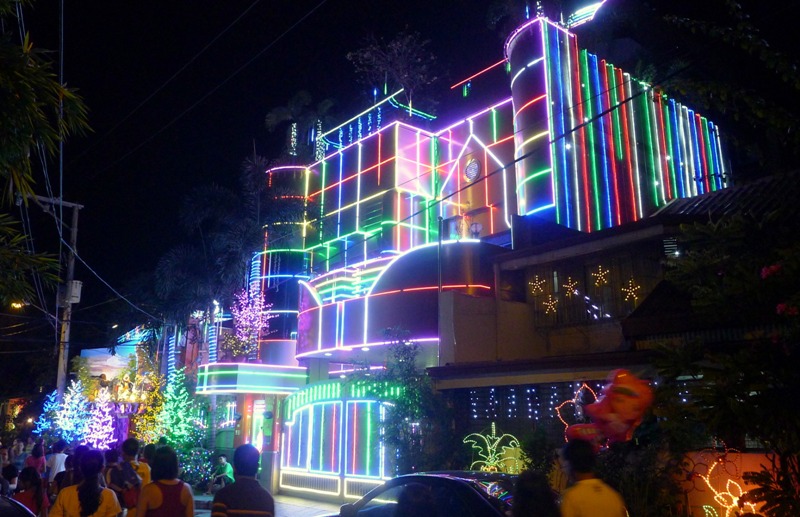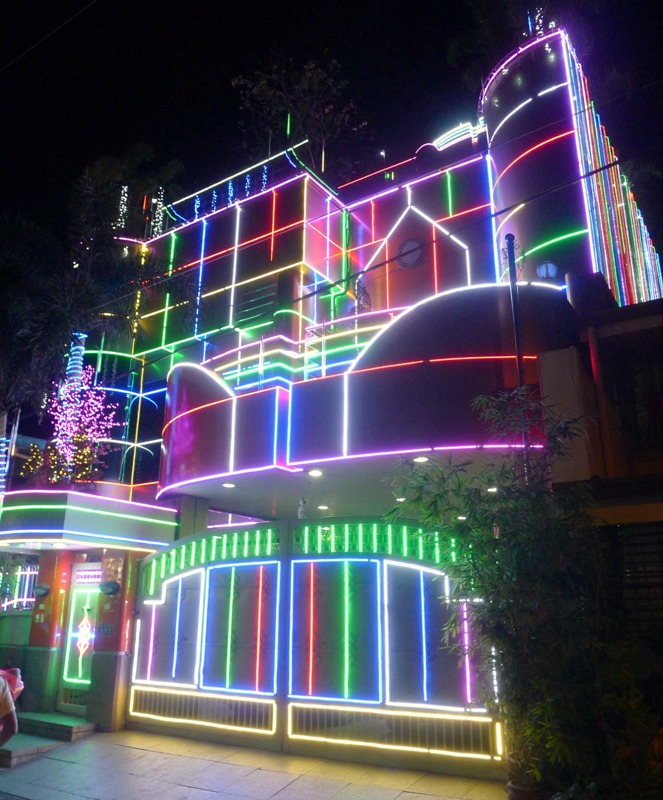 The cutest and most popular house (judging by the number of people having their pictures taken there) is this one called "House of Santa Claus".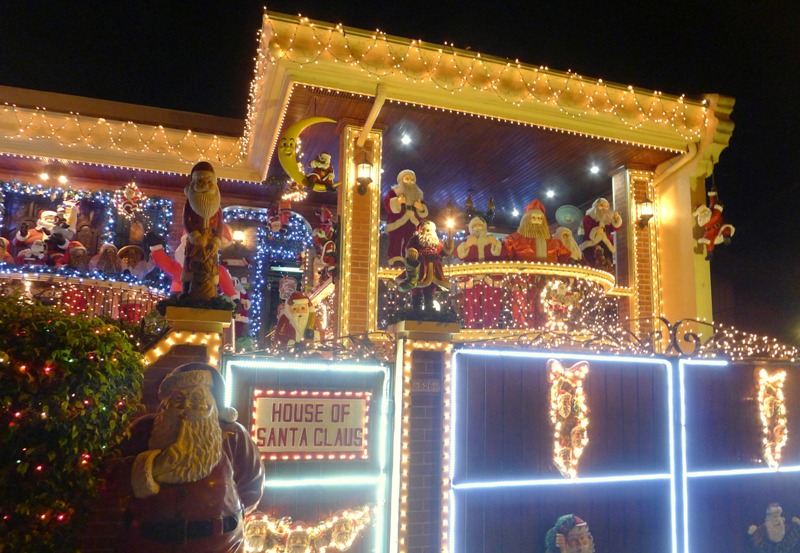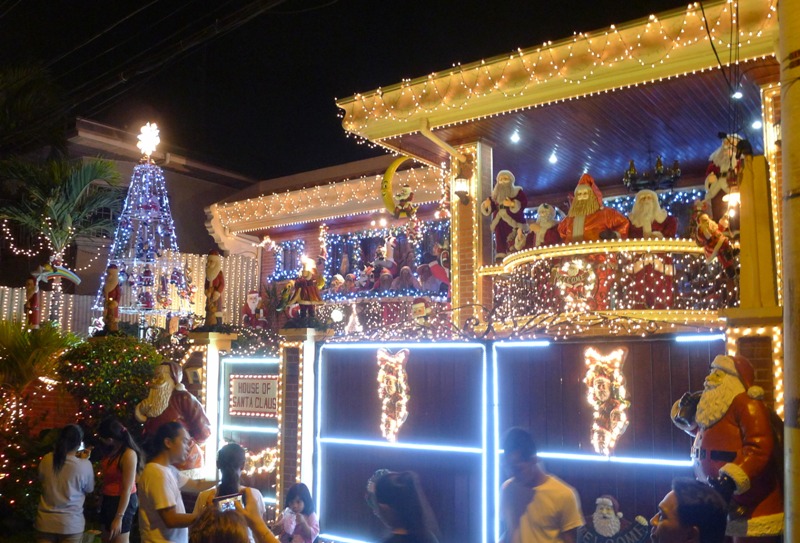 Even the balconies are filled with different kinds of Santa Claus!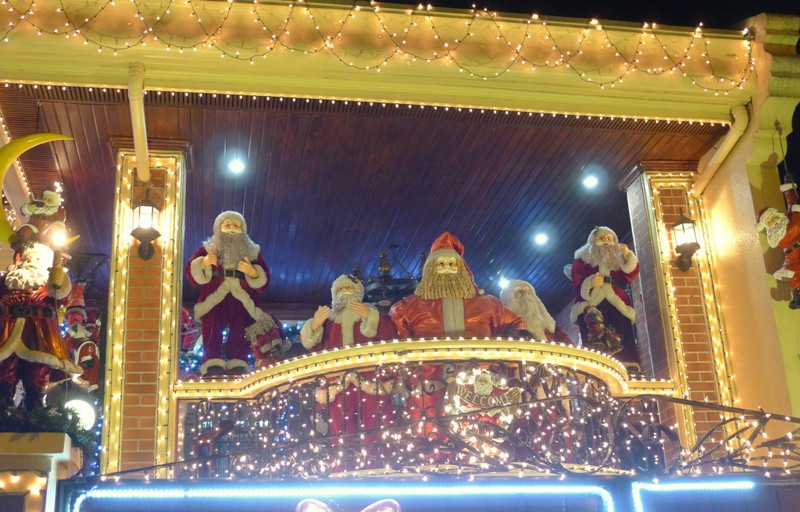 In this "House of Santa Claus", you will find the biggest and finest collection of Santa Claus items in Metro Manila, or perhaps in the whole country!  Both the house and the collection have been featured in different TV lifestyle shows already, like this one in Kape at Balita aired in December last year.
Luckily for me, I am acquainted with one of the owners of the house so AJ and I were allowed to go past the gates to see more of the Santa Claus collection!
This is what will greet you when you enter the door to the house: Santa Claus galore!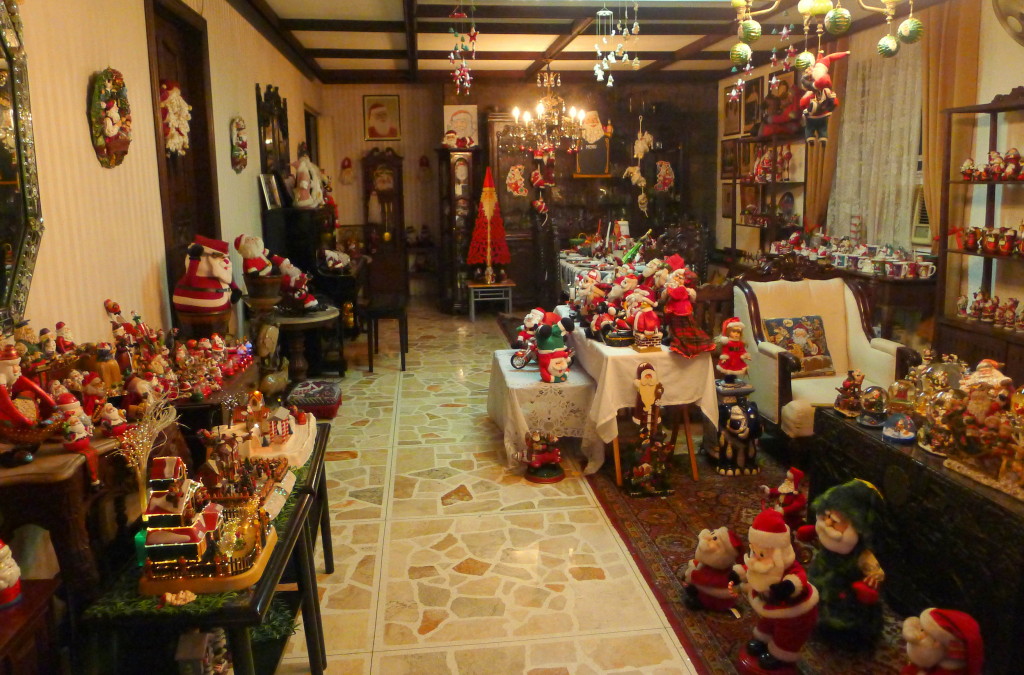 Santa Claus is very much alive in this house, and you will see him depicted in different forms, proportions and nationalities!  Ang galing!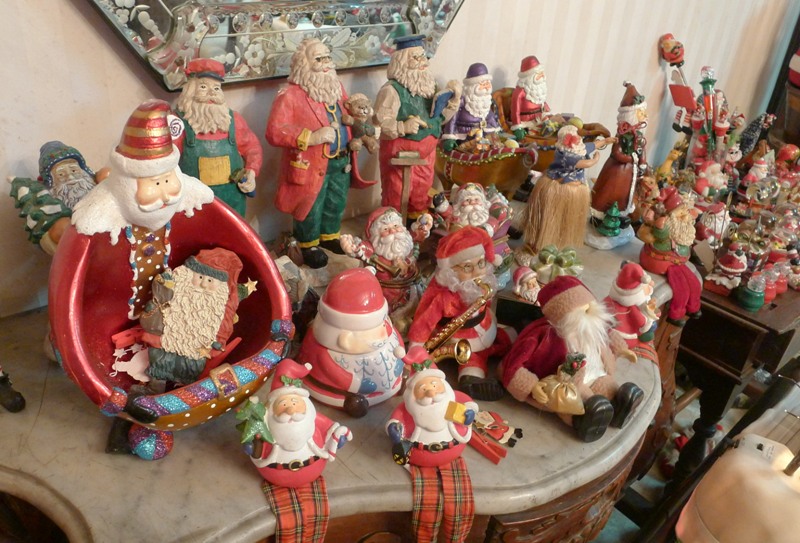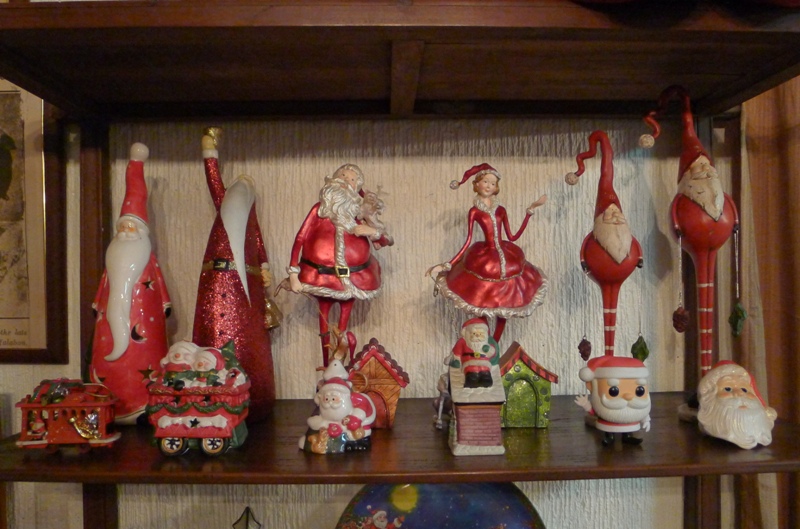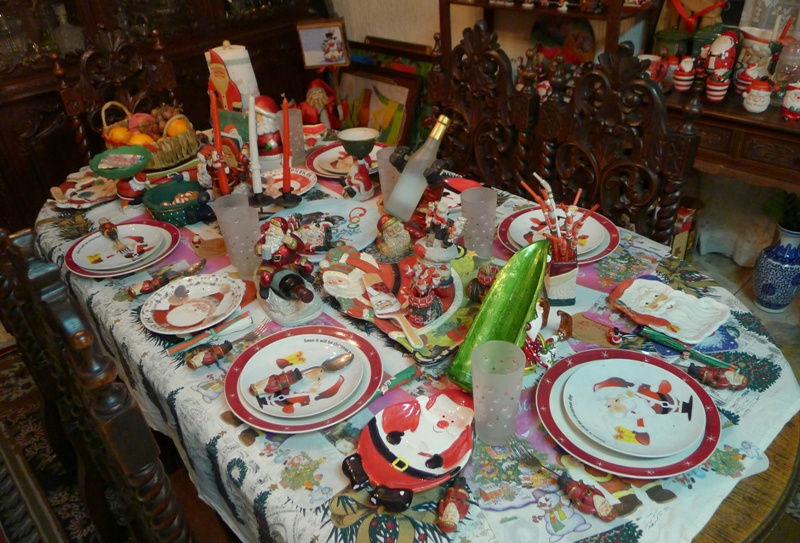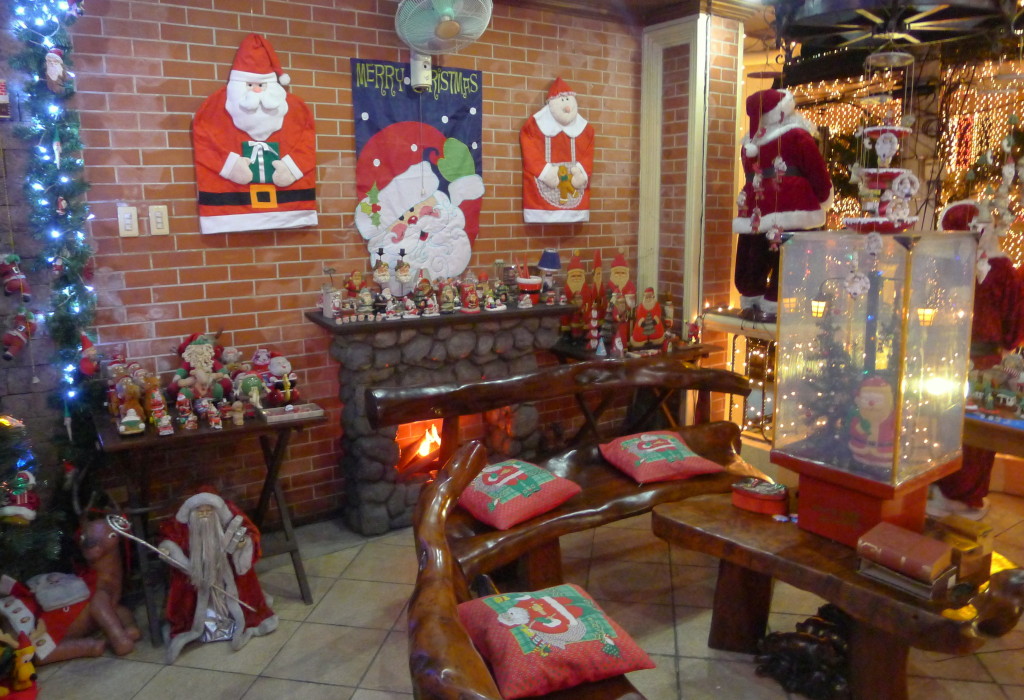 This is what Santa Claus (and Mrs. Claus) do after distributing all the gifts on Christmas Eve: Sleep!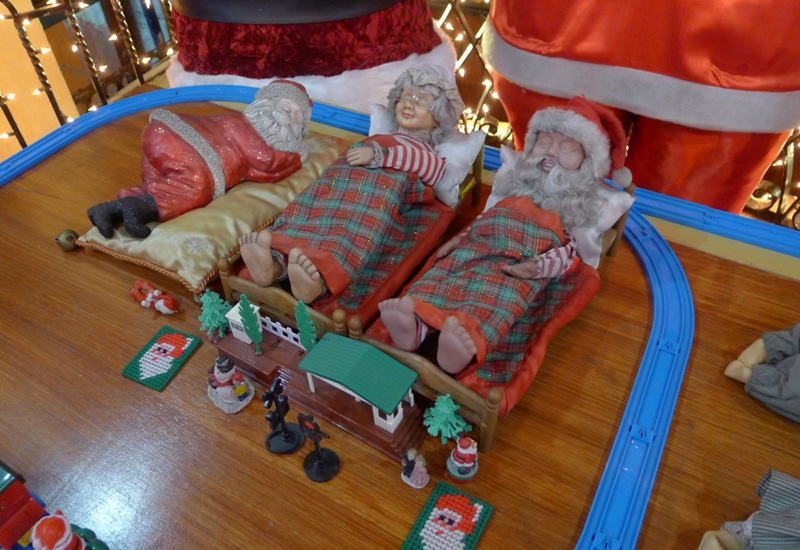 What a jolly place to be in!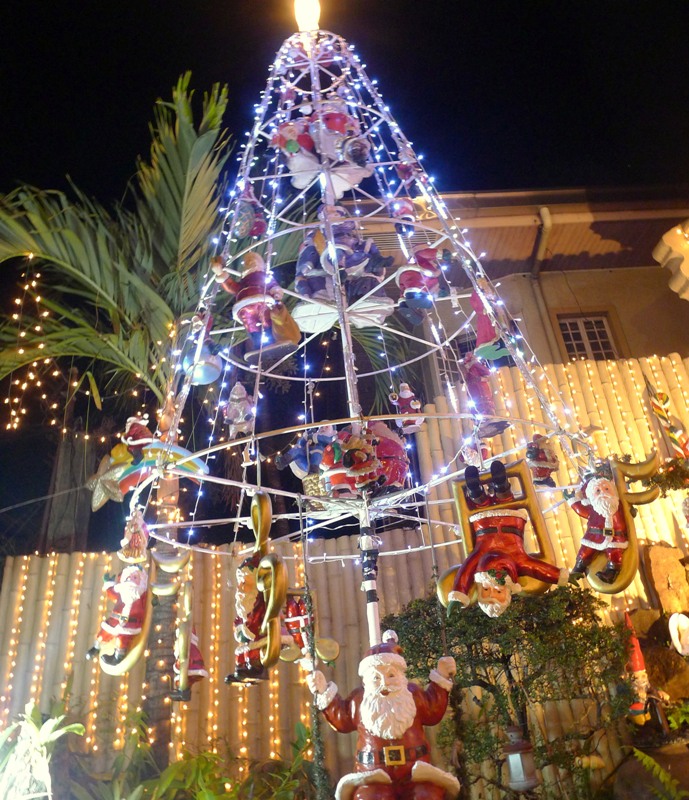 The house tour made me reminisce about my childhood, when my brother and I would write our letters to Santa Claus as early as November.  I would use only my best stationery and my neatest handwriting in writing those letters, which we would then post just above the headboard for Santa to read while we were sleeping.  The best part, of course, is receiving the gifts we wished for on Christmas Eve!  I won't tell you anymore at what age I stopped believing in Santa, but hindi na ako bata nun, hehe!
I wish for every kid to have a chance to experience Santa Claus because to me, he is the spirit of good cheer at Christmas!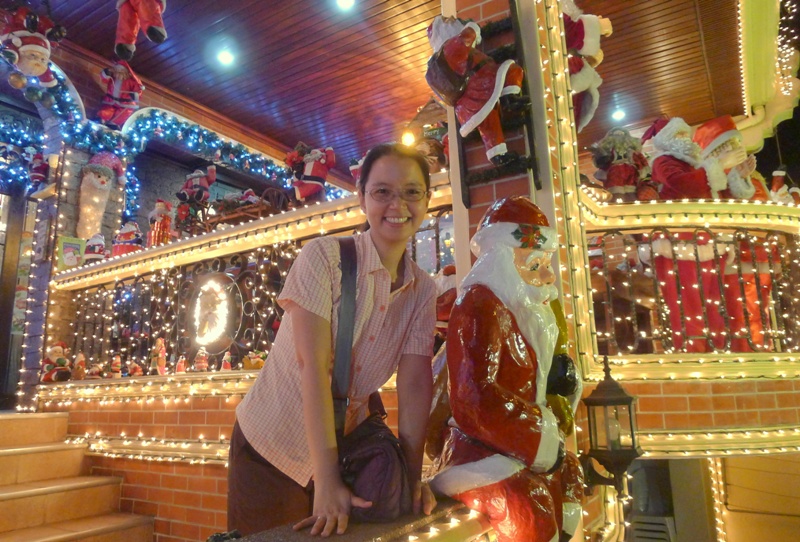 Looking for a different Christmas pasyalan to take your family and friends this year?  Visit Policarpio Street in Mandaluyong to see these awesome light sculptures that will make you wish for Christmas everyday!
(Note:  In finding our way to Policarpio Street, we used these helpful directions provided by Backpacking Philippines.)