Because we rarely find ourselves in Quezon City (or simply 'QC'), AJ and I are not very familiar with the restaurants to try there.  The last time we ventured QC just to try a new restaurant was last year, with Crazy Katsu (read my food review here).
Thus, on the day we watched the matinee of Maxie (The Musicale) 2 Saturdays ago, we left Makati earlier than usual so we can have lunch somewhere in Tomas Morato Avenue.  We do not have a specific restaurant in mind to try, and already decided on Amici (we are suki at their branch in Don Bosco compound in Makati) when I saw this restaurant across it.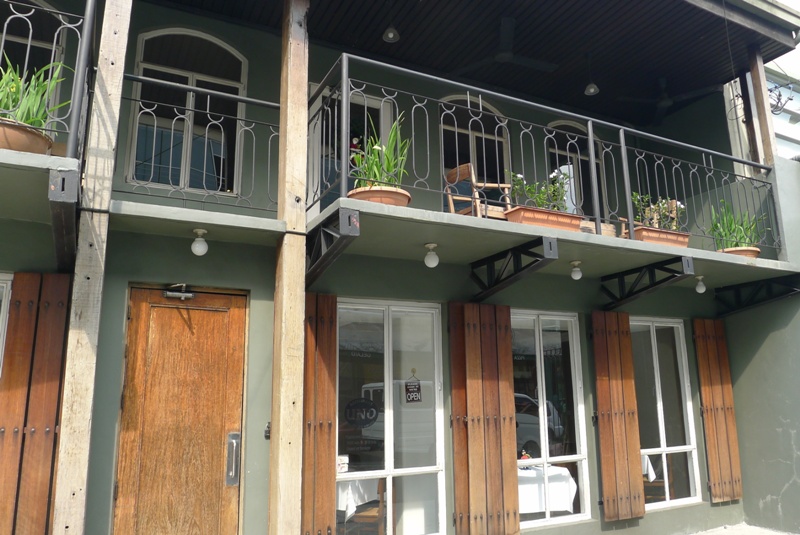 It looks so inviting, I pulled AJ here instead hehe!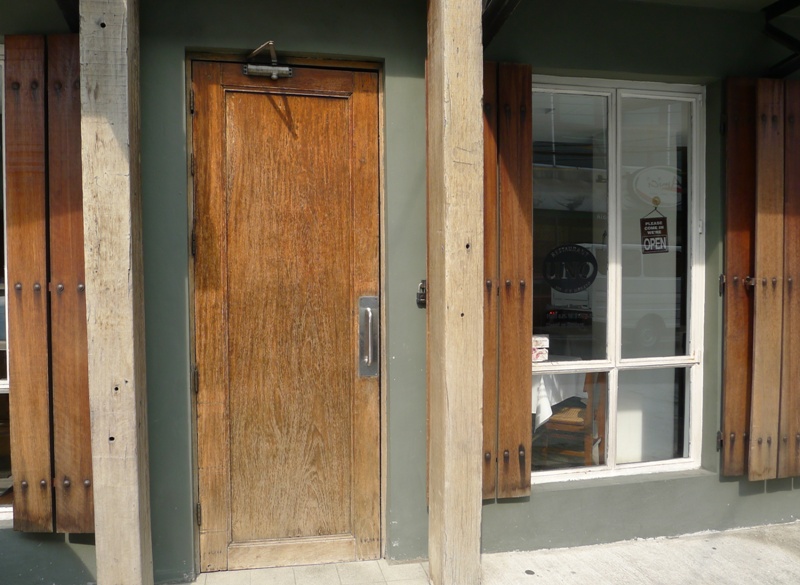 The restaurant is called UNO Restaurant, and I was immediately smitten by the interiors.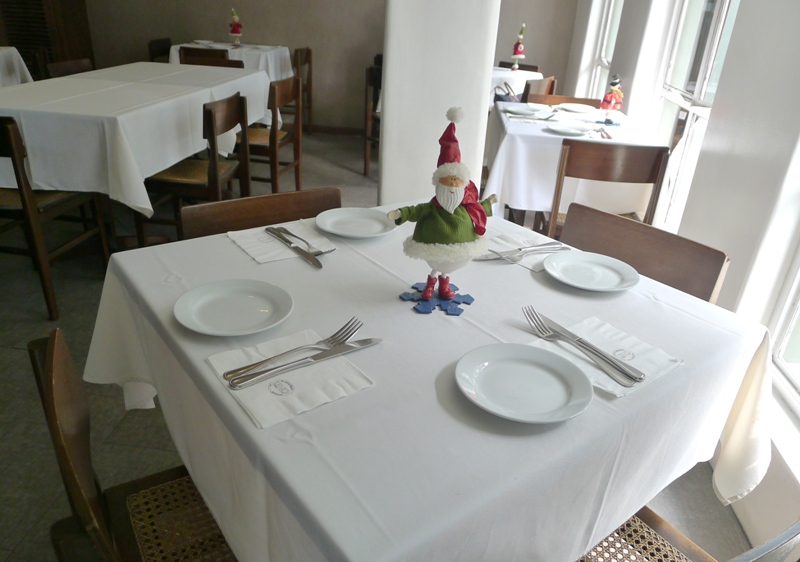 The use of big glass windows allowed for lots of natural light to come in, while the warm grey walls added depth to the space.  The immaculate white tablecloths pretty much balances everything, giving this restaurant an upscale look, without being intimidating  =)
Their Christmas decors are simple, but chic.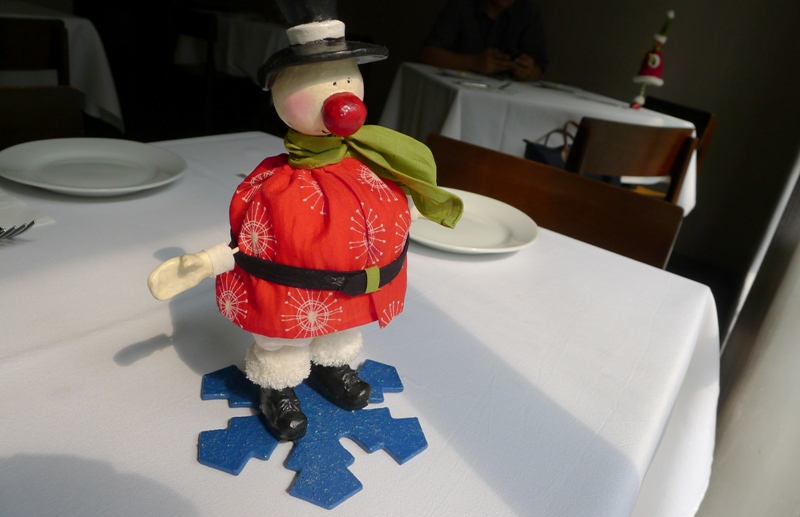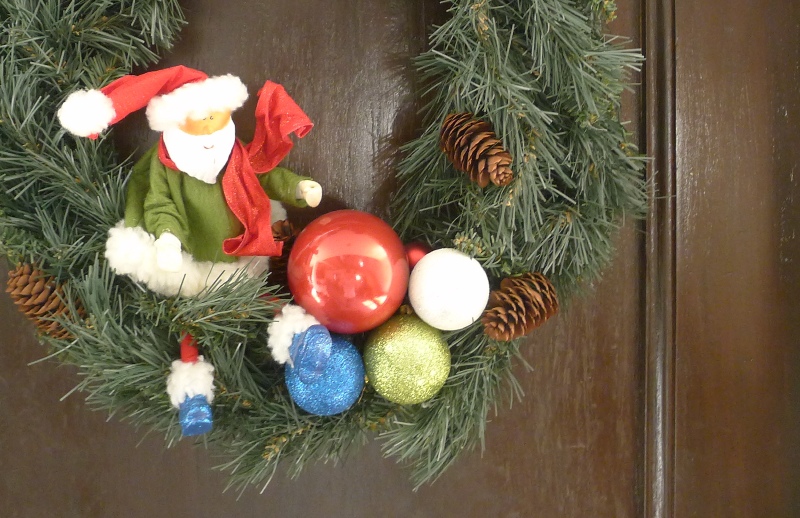 We were immediately served warm french bread upon settling on our table.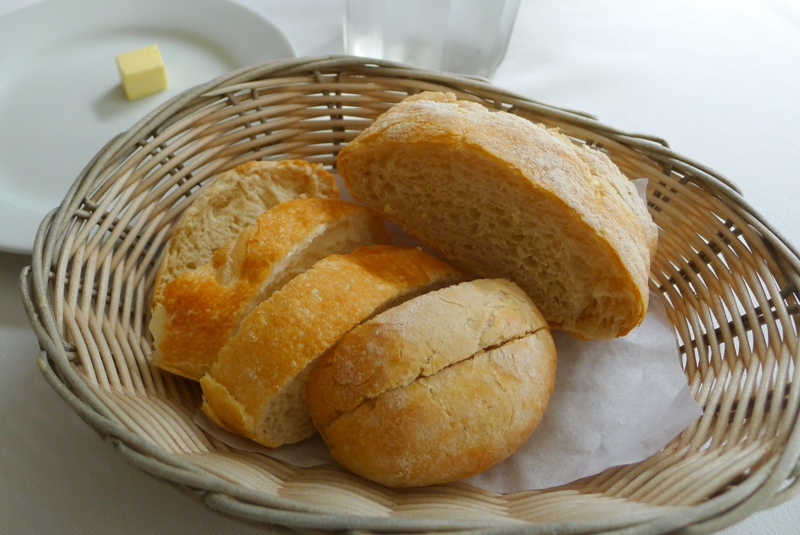 Because we only have an hour left before the scheduled 3 pm matinee show, we skipped the soup, starters and salad, and went straight to the pasta and entrée.
What I had:  Truffle Cheese Macherroni (P320.00).   It has a wonderful aroma and interesting flavor.  It's my first time to taste truffle cheese, and its earthy, complex flavor is indeed striking.  I devoured this pasta without any bread, because I wanted to savor every cheese bits there is in this comfort food dish.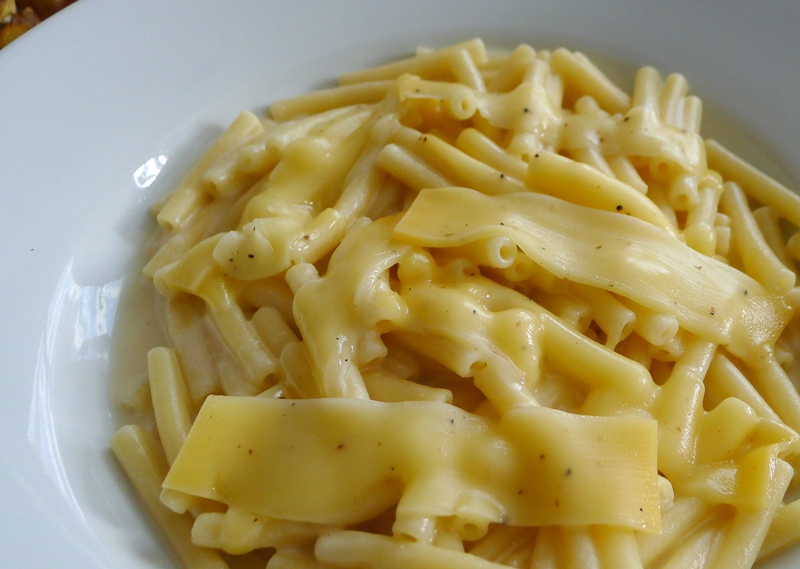 AJ had Poussin (P390.00), which is a pan roasted lemongrass and blackpepper whole young chicken with harissa hollandaise.   This dish is simply divine!  Fresh chicken meat, amazing flavors and big serving (it also comes with garlic rice).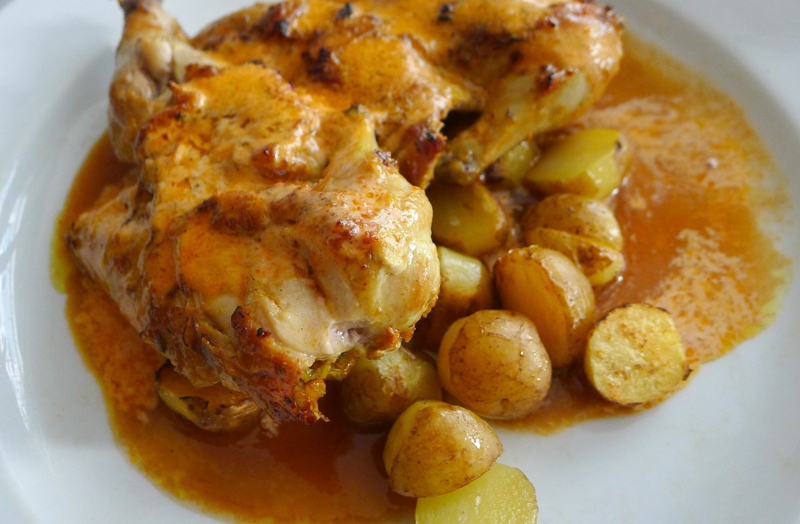 The menu at Uno Restaurant is generally affordable.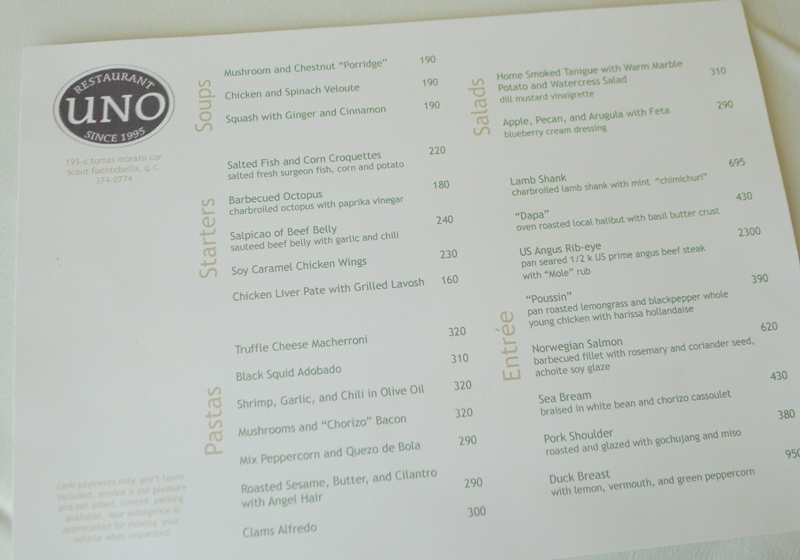 Had there been more time, we would've loved to try the desserts – especially the Cheesecake and Chocolate Cream Pie!
We really enjoyed dining at Uno Restaurant, and will surely be back here for a complete lunch course!
Note: we weren't able to check if it accepts credit cards now (we paid in cash), and I've read mixed information in the web saying that it accepts credit cards and it does not.  To be sure, please check with the restaurant.
UNO Restaurant  |  195-C Tomas Morato corner Scout Fuentabella, Quezon City  |  374-0774