I was full of high spirits yesterday after receiving wonderful feedbacks from Patty, Dahlia and Vee about the Christmas Sweets Baskets they won, courtesy of Eve's Sweets & Cakes.
Then I realized that I haven't shown you yet what's inside the basket!
I just opened mine this morning, and even I was surprised to find the goods overflowing!  So unlike the other gift baskets I see that are half filled with crumpled papers (to make it look full).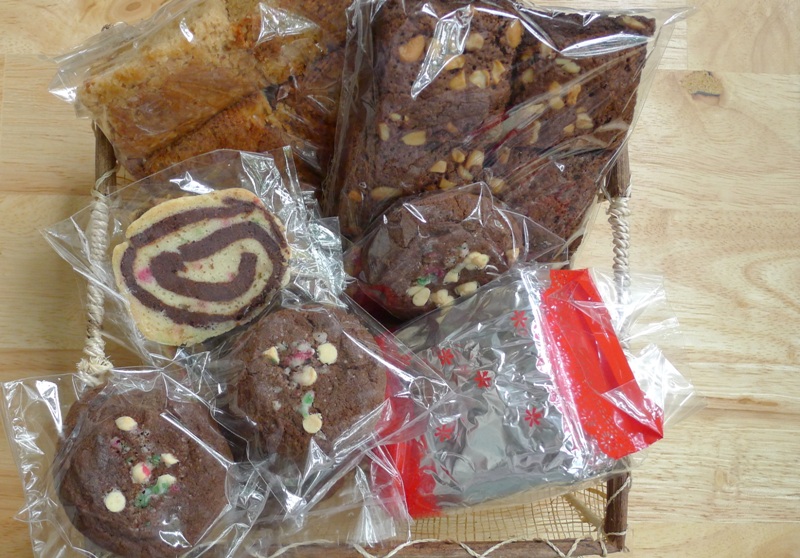 I counted 12 pieces of cookies, 12 pieces of dessert bars and a half-size loaf of fruitcake neatly arranged inside.  You get all these sweets for just P500.00!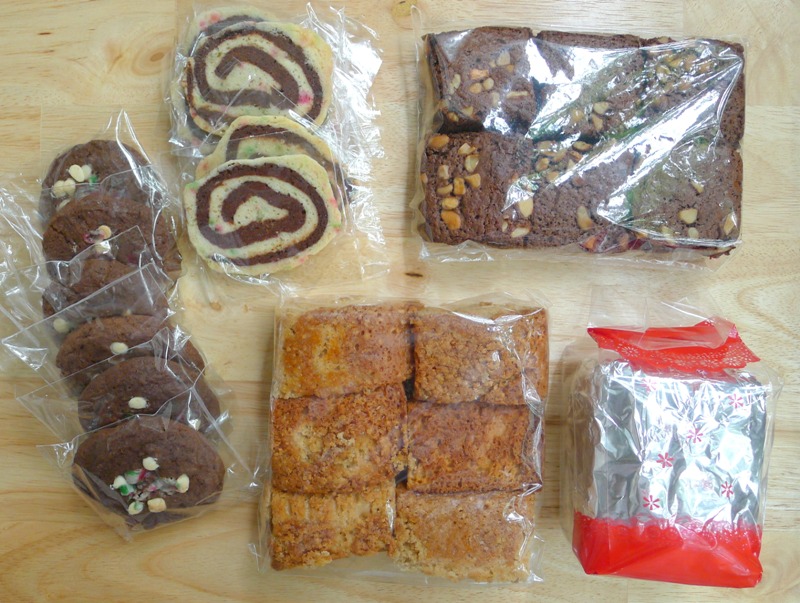 My favorite Peppermint Chocolate Cookies.  I find it nice that they are individually wrapped. That will prolong the freshness of each cookie, and will also keep the ants away!
The 2 kinds of dessert bars are also packed separately and are sealed (not just taped) at the end.  I'm excited to try the Butterscotch Blondies with Dried Mango Chips and Chocolate Brownies with Cashew Nuts!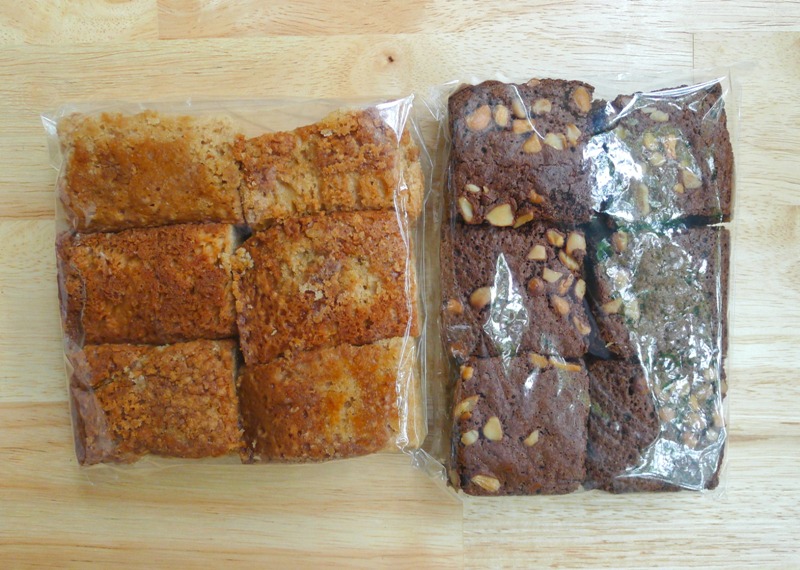 I am fruitcake person, and is forever in search of a good one!  The last time I had barely satisfied my cravings, so I am excited to taste Eirene's version!  Will let you know if this one is the luxuriously rich flavored fruitcake that I am looking for, hehe!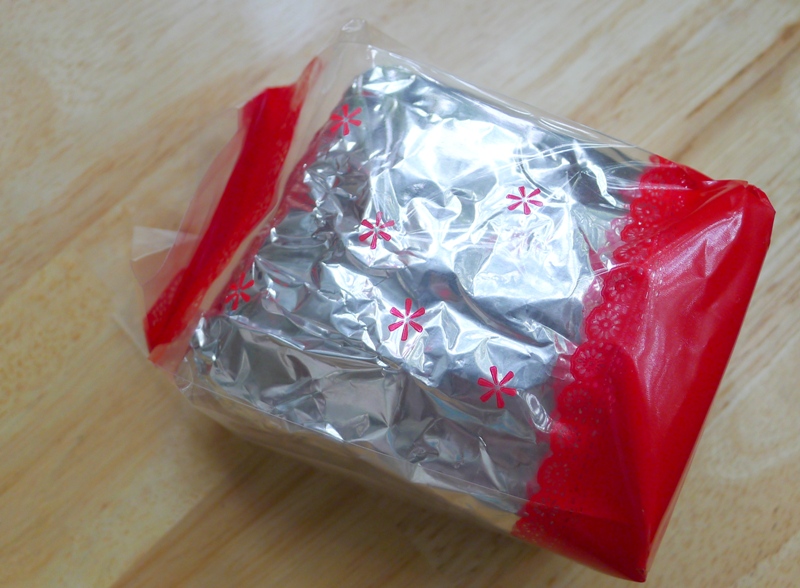 Christmas is indeed sweet and merry with these homemade sweets from Eve's Cakes & Sweets!
Order yours now!  Orders and reservations will be accepted until the 23rd only.
Eve's Cakes & Sweets  |  (02) 347.0899 or (0922) 841.0901  |  http://evescakesandsweets.multiply.com  |  https://www.facebook.com/evescakesandsweets