Santa came early today to deliver the three (3) Christmas Sweets Baskets that The Bright Spot is giving away last week: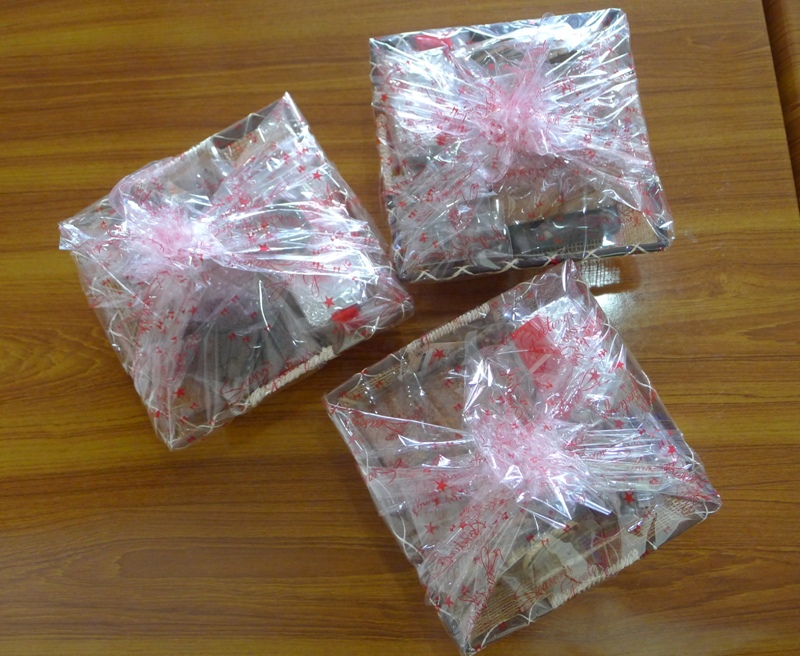 Each specially curated Christmas Sweets Basket contains Eve's Cakes & Sweets Christmas specials:  Peppermint Chocolate Cookies, Fruitcake and Butterscotch Blondies with Dried Mango Chips!  It retails for only P500.00 (very affordable; considering that you also get a mini-loaf of fruitcake).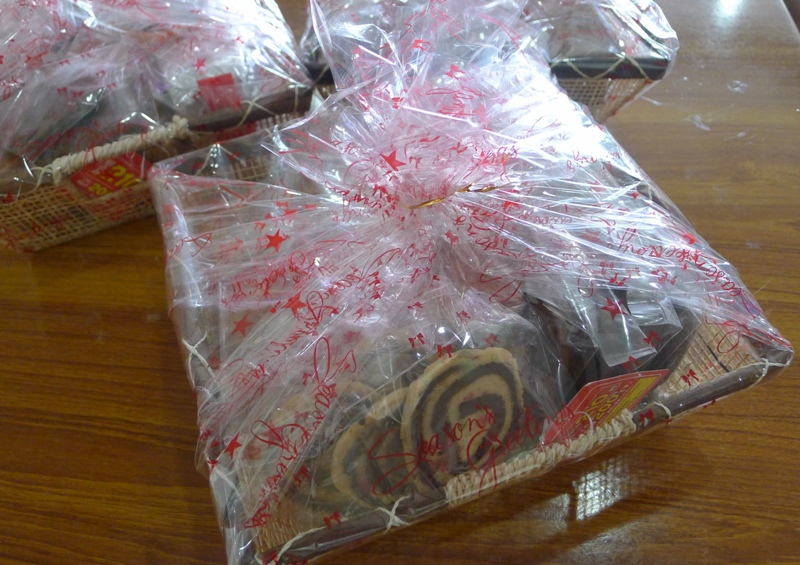 There were 11 entries to our raffle, and I let my office mate, Liz, draw the winners during lunch break, hehe!
And here are the WINNERS(!):
CONGRATULATIONS Patty (of MrsC's Sugarcoated Life), Dahlia and Ma. Victoria!
Please email me ASAP your shipping addresses so I can have your gift baskets delivered as soon as possible, and for you and your family to start enjoying these Christmas sweets!
Thank you again, Eve's Cakes & Sweets, for sponsoring this wonderful give away!
Eve's Cakes & Sweets  |  (02) 347.0899 or (0922) 841.0901  |  http://evescakesandsweets.multiply.com  |  https://www.facebook.com/evescakesandsweets