Hello, December!
Just a few more days and it's finally Christmas!  I'm already excited about it and it's not just because of the parties and the food.  In fact, there will be no corporate Christmas party at our office this year (a good decision, actually), but our group decided to still hold a little get-together as a way of thanking each other for a job well done this year.
My parents and I have also decided that we will be having a simple Noche Buena this year, since my brother and his family will spend Christmas in Cebu.  But we will all be together to spend the New Year here in Makati.
So I'm expecting less stress this year when it comes to planning our Christmas menu.  AJ and I will probably bake a cake or a batch of cookies, but the rest will be ordered from food suppliers or caterers.   I am actually thinking pizza and pasta, since we really enjoyed this combination when we welcomed the new year in 2012 (check out my post about that celebration here).
Thankfully, Yellow Cab Pizza Co. invited me (and my family) to try this filling meal of pasta, pizza and others from their signature Tango Box – all of which were delivered at our home last Wednesday.
Wow, so much food!  Thank you, Yellow Cab Pizza!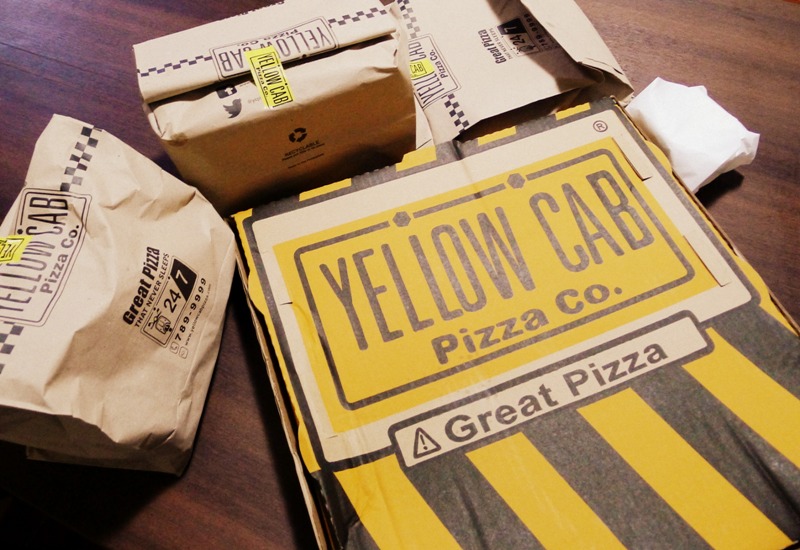 Yellow Cab Pizza's Tango Box this season – aptly called The Christmas Fleet – includes the following:
1 large pizza (any flavor)
6 pieces full-sized garlic parmesan wings
1 serving of Jalapeño potato wedges
2 pastas (any variant)
1 pitcher of coke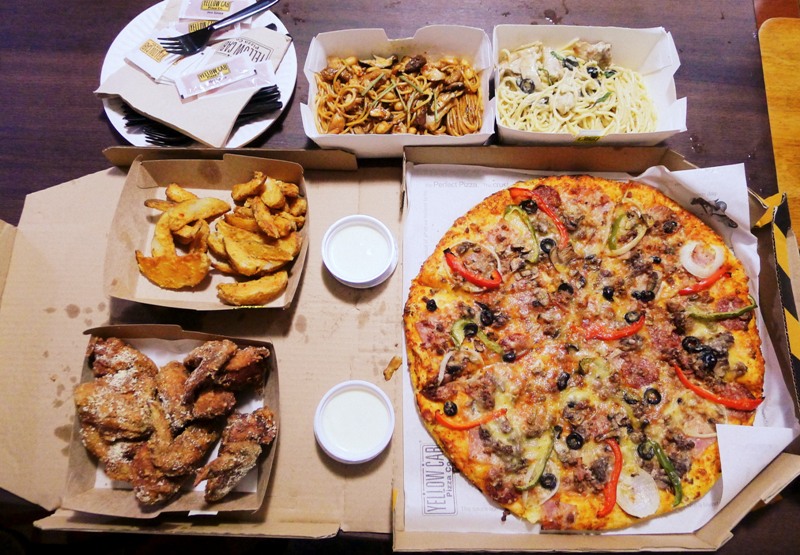 We love, love our Christmas Fleet Tango Box!
What made our Tango Box special was that it has all our favorite pizza and pasta flavors from Yellow Cab!  Honestly, I didn't tell Yellow Cab Pizza of our preferences; I think they figured it all out on their own, hehe!
It's been a while since I last had New York's Finest.   So good, as always!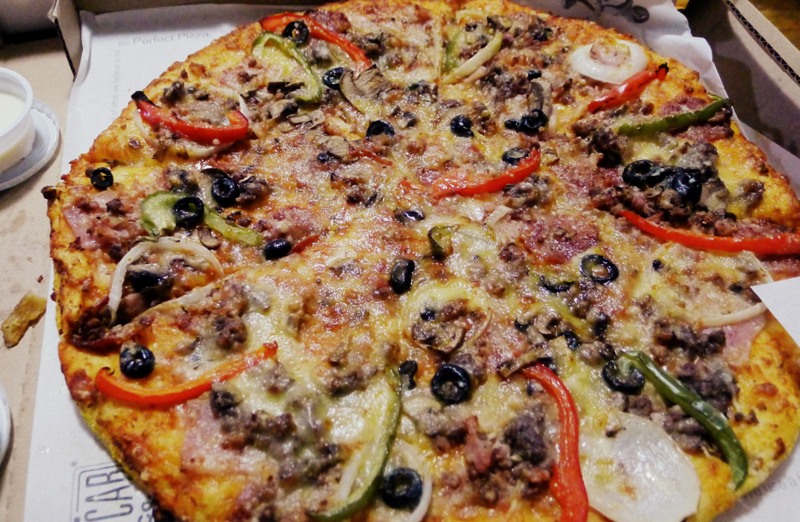 For the pasta dishes – we had Charlie Chan Chicken Pasta and Chicken Alfredo Pasta.    The Charlie Chan pasta is a perennial favorite of mine; while Chicken Alfredo is something new that I liked instantly because of its tasty cream sauce enhanced with sliced basil leaves.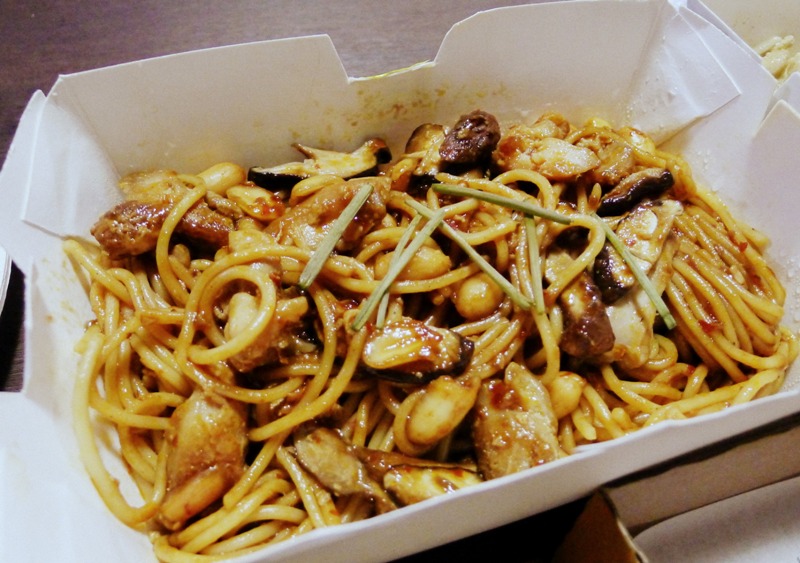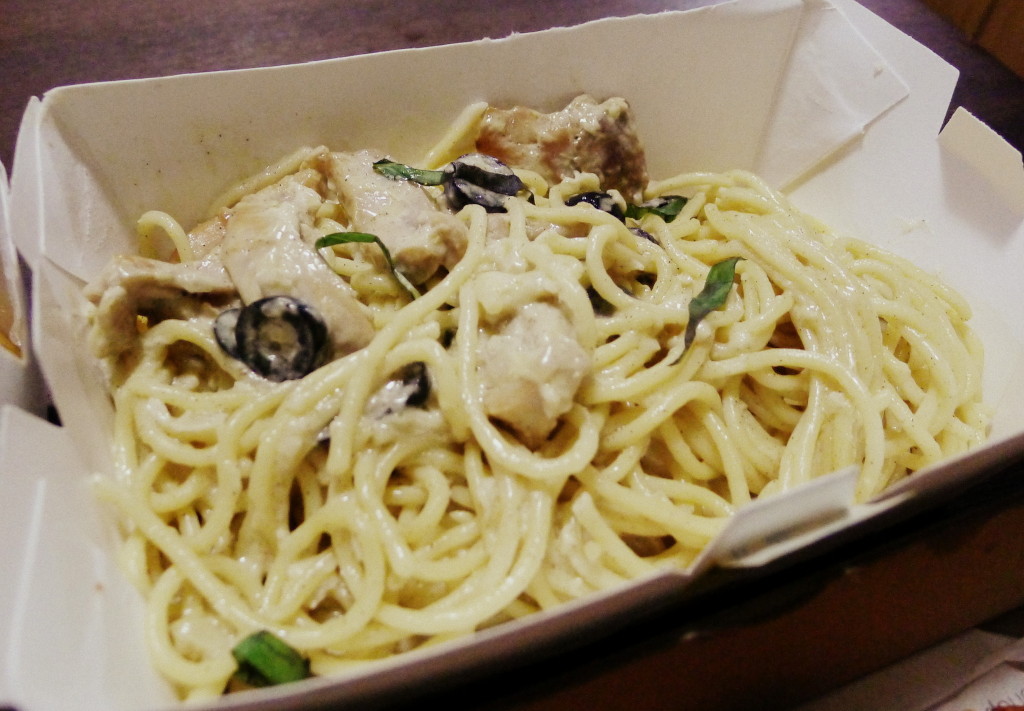 It's our first time to try their Garlic Parmesan Wings.  It could use some gravy as we found it to be a bit dry.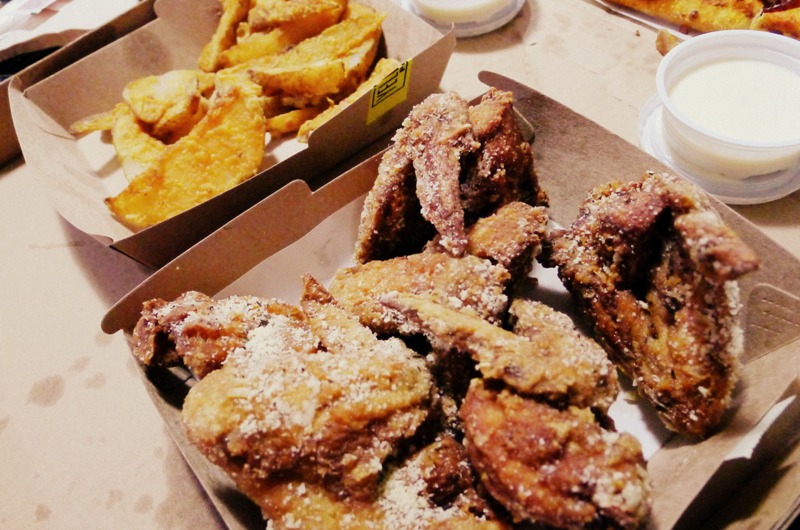 Our first time also to try these Jalapeño potato wedges which AJ and I liked so much, k'me na ang umubos.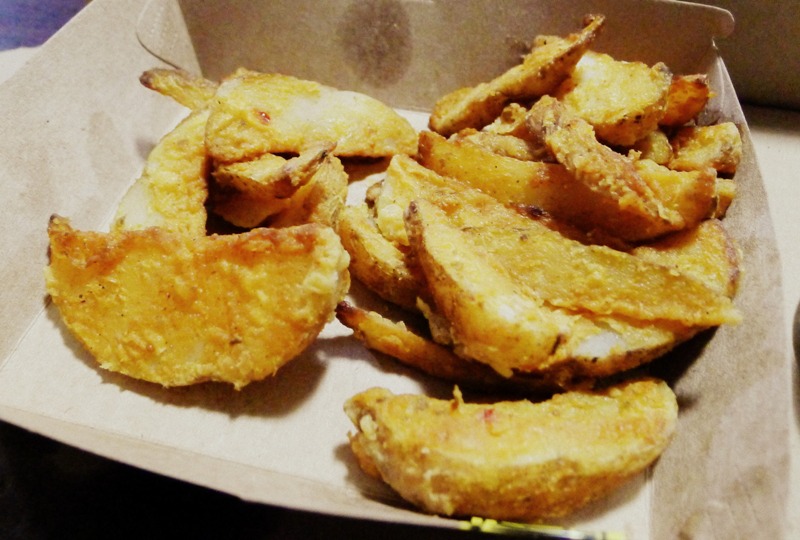 This enormous meal is already good for 6 persons, all for a friendly price of P1,600.00 or about P267.00 per person.  Pretty cheap for a meal consisting of pizza, pasta, chicken, fries and a drink!
Whether you are planning for a no-stress Noche Buena, potluck lunches at the office or small get-together with relatives and friends this holiday season, Yellow Cab Pizza's Christmas Fleet Tango Box is the perfect (and complete) party meal to serve!
Share Great Times, Great Pizza this joyous season.  Grab a Christmas Fleet Tango Box now!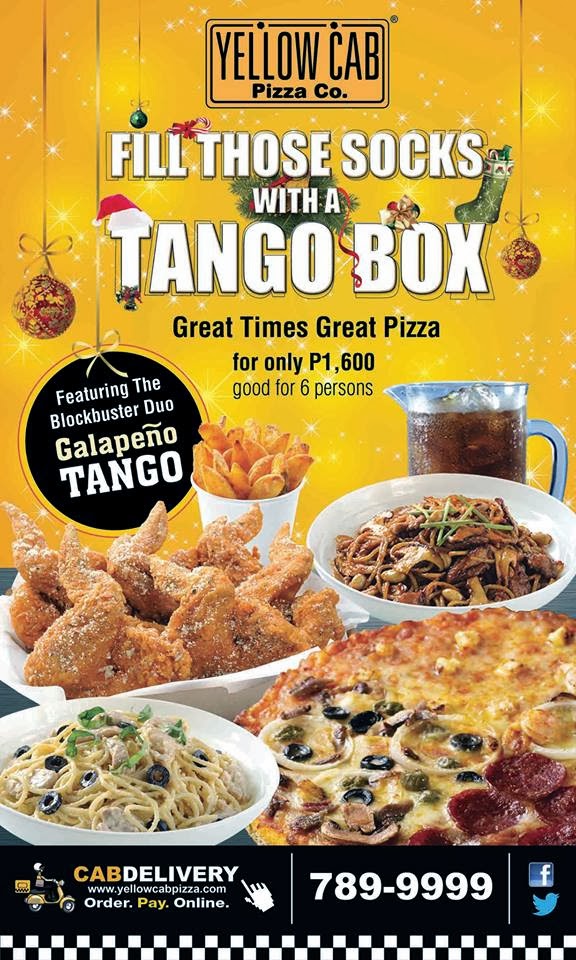 Yellow Cab Pizza Co.  |  www.yellowcabpizza.com  |  Connect with Yellow Cab Pizza through Facebook YellowCabPizzaOfficial and Twitter @ ycpizzaofficial and share the Christmas Fleet love with the hashtags #ChristmasFleet and #YellowCabPizza.