Sometime last month, The Bright Spot received very special gifts all the way from . . . (drum roll, please) . . . California!
It was a very thrilling experience for me, especially because it came from somebody I've known for a while and whom I really admire:  Ms. Marilenn of 43 Lucy Design Blog + Shop!
Marilenn is a Filipina graphic designer, photographer, writer, crafter based in California.  Like me, she is obsessed with the art of calligraphy.  But unlike me, she developed her skills further and attended calligraphy classes when she and her husband, Gerard, moved to the US.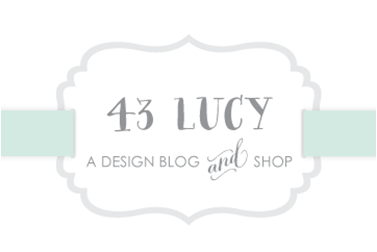 43 Lucy Designs carries a wide array of paper goods, wedding printables, as well as handmade labels and tags.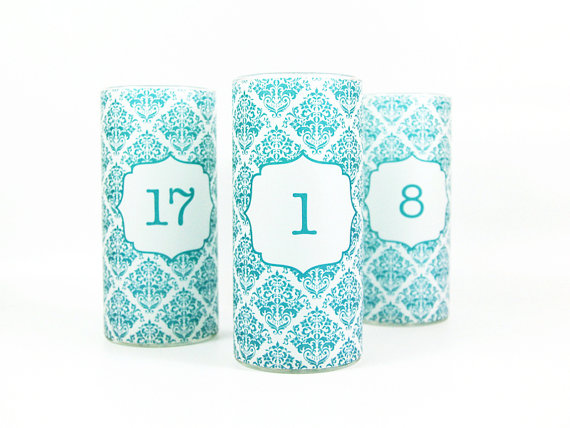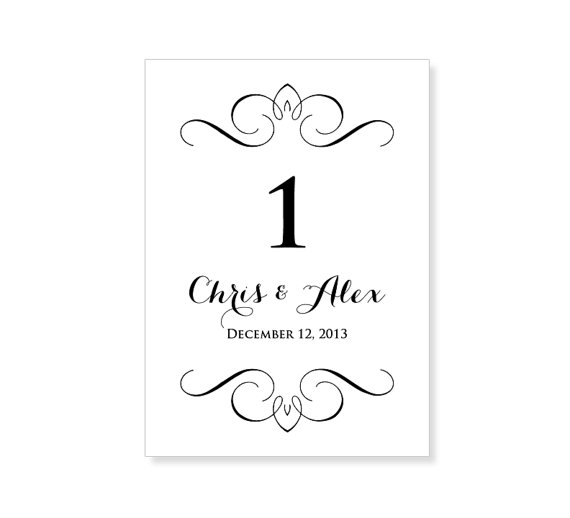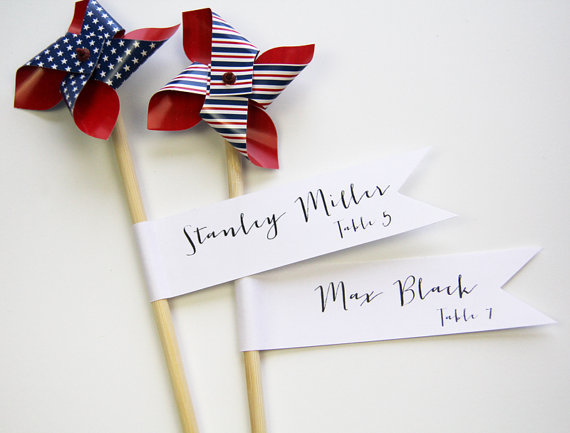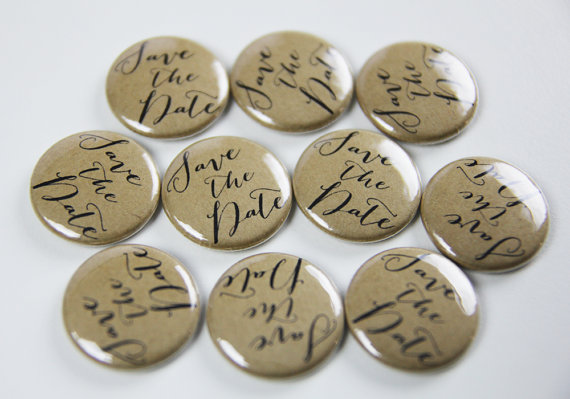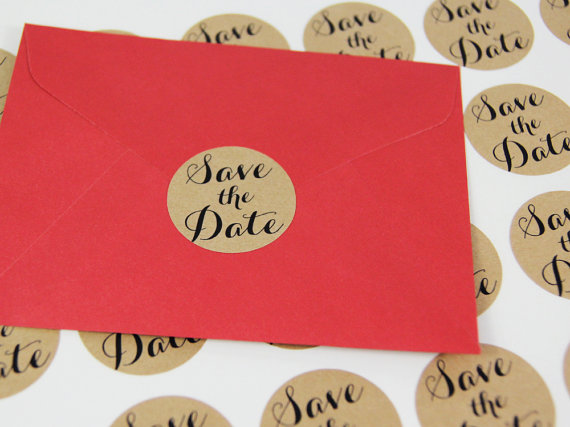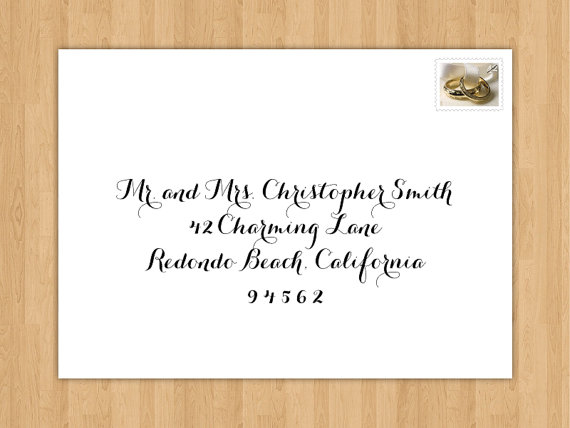 If you are a bride-to-be who wants those calligraphy-printed place cards, invitation envelopes and other printed matters for your wedding, you will surely enjoy browsing (and shopping) at 43 Lucy's Etsy Shop which is essentially a one-stop shop for all your paper goods requirements.
And for those of us who are already married, we have these paper goodies to love (to have):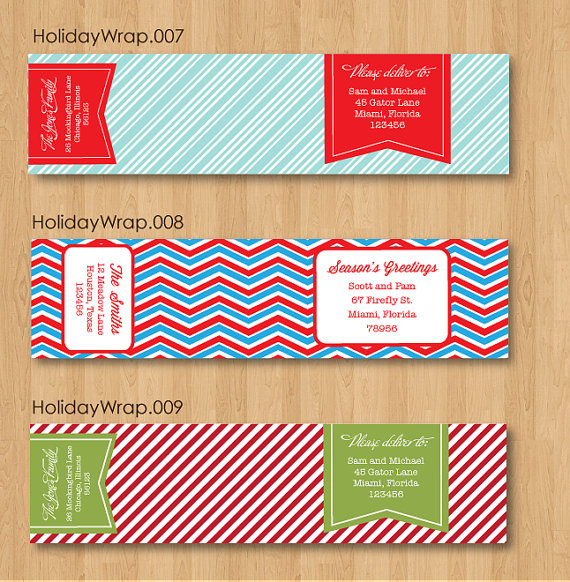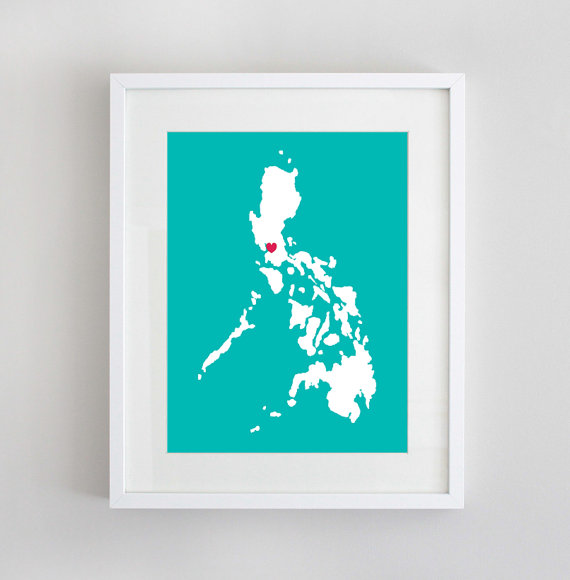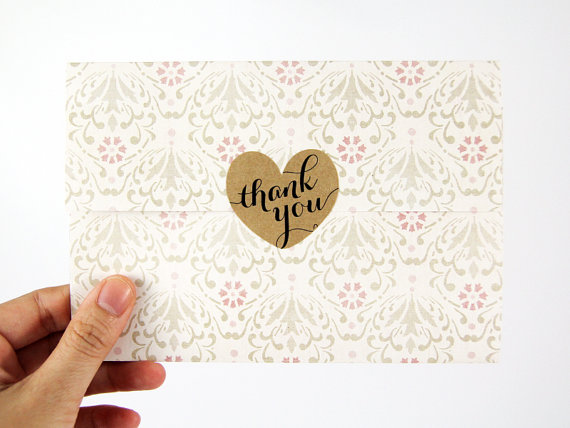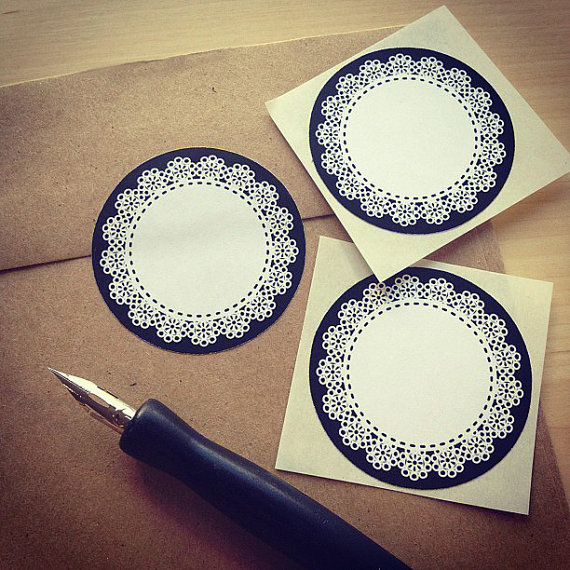 Although we've yet to meet personally, I felt connected to Marilenn right away when I inquired about her infinity dresses way back in 2010.
Marilenn Infinity Dresses is the brainchild of mother-daughter team, Lili Florendo and Marilenn Florendo-Alcantara. Originally conceived and created for Marilenn's wedding in 2010, Marilenn Infinity Dresses has grown to become one of the leading suppliers of bridesmaid's dresses in the Philippines.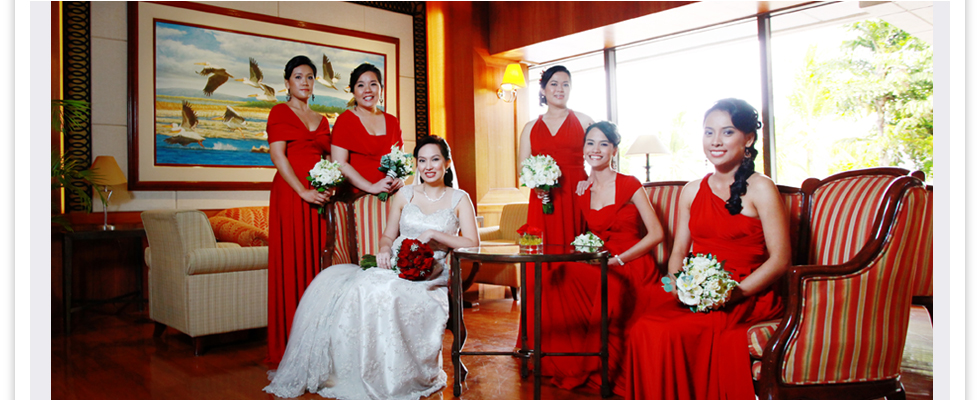 I decided to dress up my very small entourage with her infinity dresses, right after seeing this photo of Marilenn's entourage in gorgeous red infinity dresses!
Mine was done in chocolate brown color, to match our wedding colors of pistachio green and chocolate brown.  You can check my own entourage's infinity dresses here.
Another thing we have in common is that she's originally from Cebu and, as if it isn't serendipitous enough, her family home is only walking distance from my brother's!  That's why I saved a lot from shipping when I ordered the infinity dresses, because I simply had to ask my brother to pick them up from their 'neighbor' hehe!
I am so glad to have reconnected with her through this blog.  The timing couldn't have been more perfect because I am (again) teaching myself calligraphy, and Marilenn so kindly sent me these: a set of Speedball lettering nibs, her favorite Nikko-G nib and practice sheets.  So thoughtful and sweet of her, really!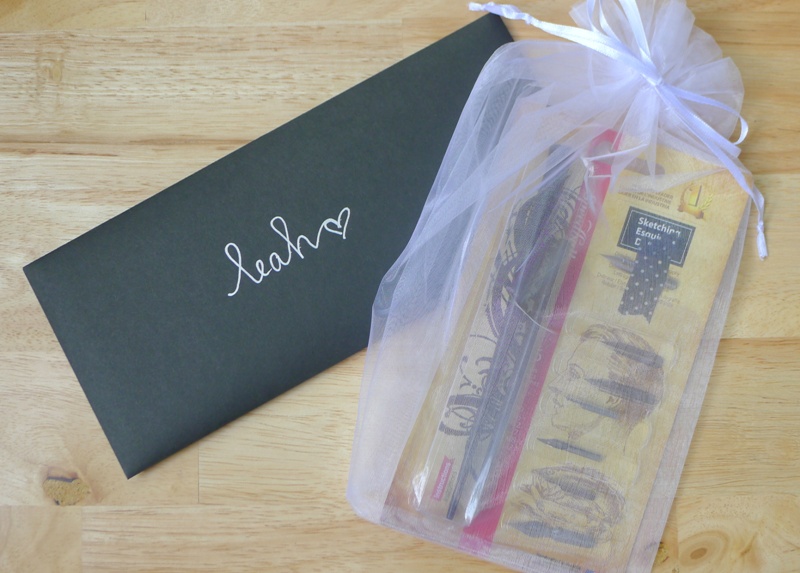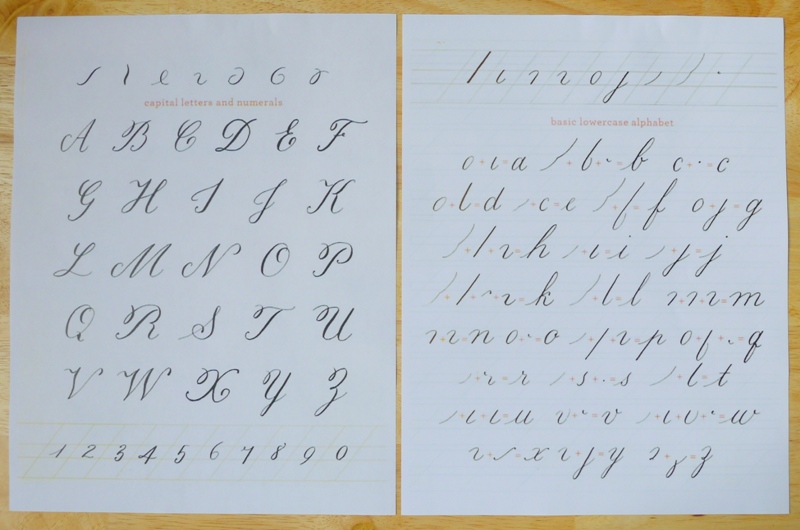 In addition, she sent me these "recycle me" sticker labels which I asked her to make.  Perfect for this holiday season because I plan to recycle shopping bags again this year (like I did last year).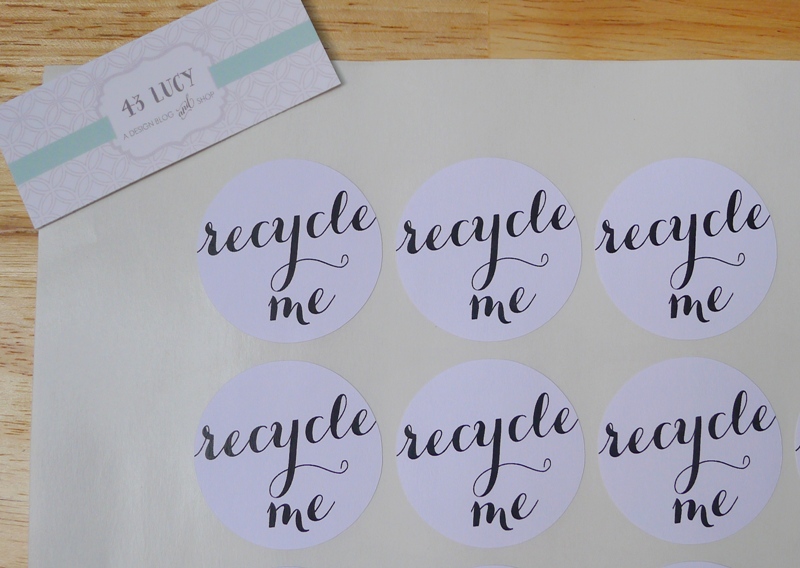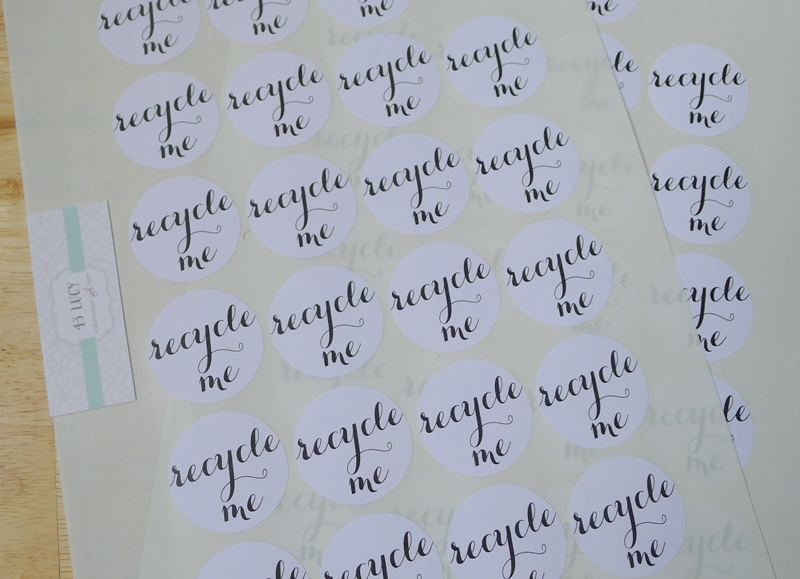 I was also thrilled to receive my own Heart Manila Philippine Map Print!  So cute!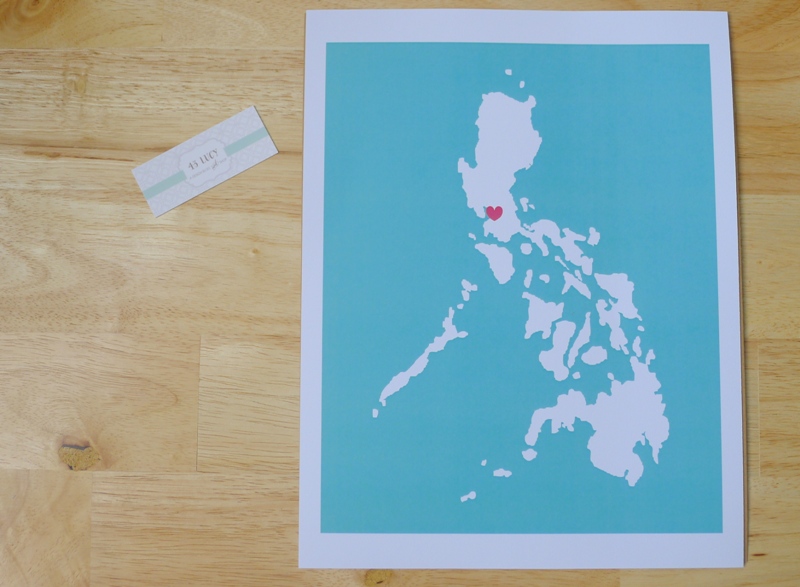 It's now part of the display at our console table.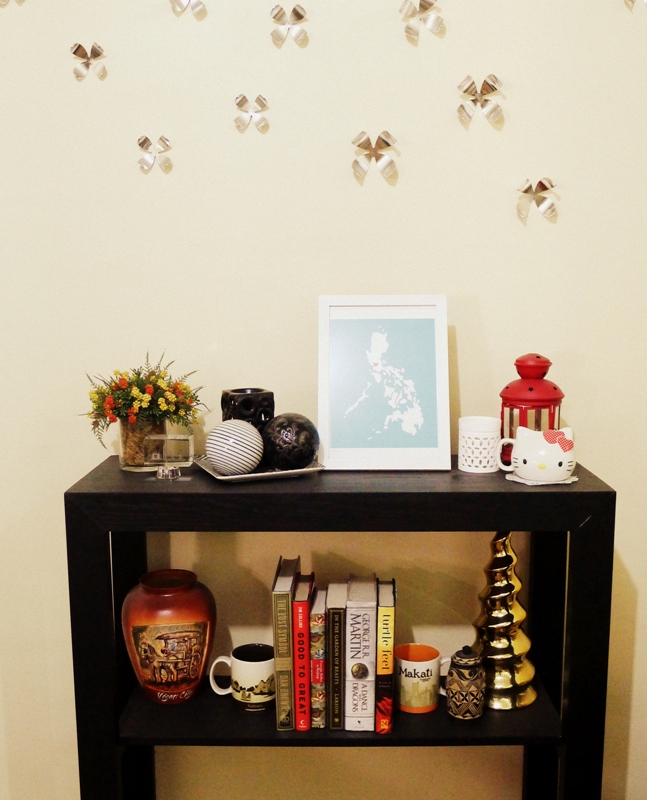 From left to right:  matching ceramic plate and balls from Dapitan Arcade, 43 Lucy Designs's Heart Manila Philippine Map, Chain Design Oil Burner from Creative Definitions (ordered from Taste Central), Red Candle Light Lamp from IKEA and a Hello Kitty mug I got as birthday gift this year.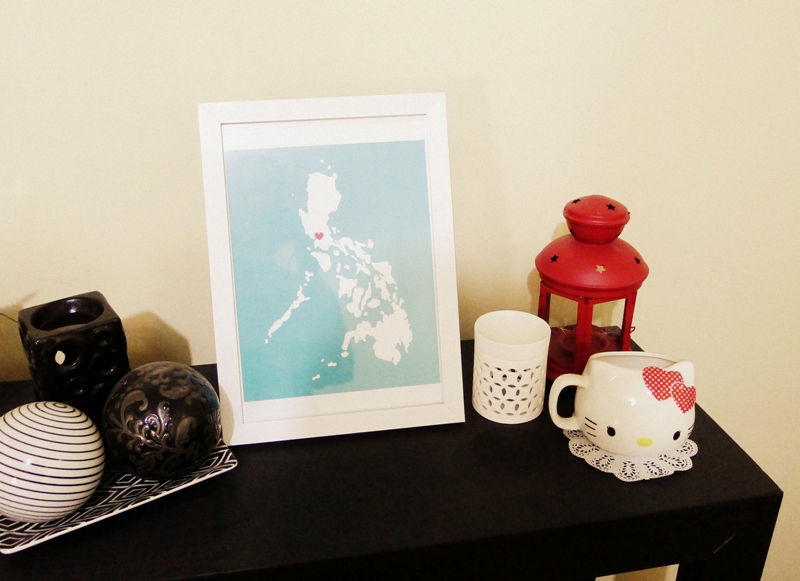 Thank you so much, Marilenn!  I'd say that Christmas came early for me this year (haha!) and up to now, I am still ecstatic over the calligraphy supplies and paper goodies from 43 Lucy Designs!
And now, readers of The Bright Spot will have a chance to own these original items from 43 Lucy Designs, too!   Watch out for this fabulous give-away, courtesy of 43 Lucy Designs, in my next blog post  =)
43 Lucy Design Blog + Shop  |  http://43lucy.com/  |  43 Lucy Etsy Shop   |   www.facebook.com/43lucy.