I have been stalking Taste Central for quite some time.  If you're a Deal Grocer subscriber like me then you've probably seen their very select and exclusive merchandise at the Deal Grocer page.  Window shopping at Taste Central has become a nightly habit of mine (especially since I follow them at Facebook too) but I was hesitant to buy anything yet because almost all items in my wish list have a price tag of not less than 4 digits!  Ulp!
And then Frances of Topaz Horizon wrote about Taste Central, and all the more I got kati in trying out this online shopping store that spells L-U-X-E.
Then last Sunday, I saw an announcement at their Facebook page that the Lotus Biscoff Creamy Spread is finally available.  That's my shopping signal!
You see,  I've been wanting to try this cookie spread which others said is better than Speculoos Cookie Butter.  And what perfect timing because we just finished our jar of Speculoos Crunchy Cookie Butter   =)
I excitedly went to the Taste Central website and placed my order for 1 jar of Biscoff Creamy Spread.  I was about to hit the checkout button when I realized I have such a lonely shopping cart haha!   So I looked around and found 2 more items to my liking   =)    Finally went to checkout and payment of my purchased items was fast and easy.
My package arrived last Tuesday.  How fast!  And oh, check out the packaging: it's not only sturdy but has a catchy design, too.  I will definitely re-use this at home.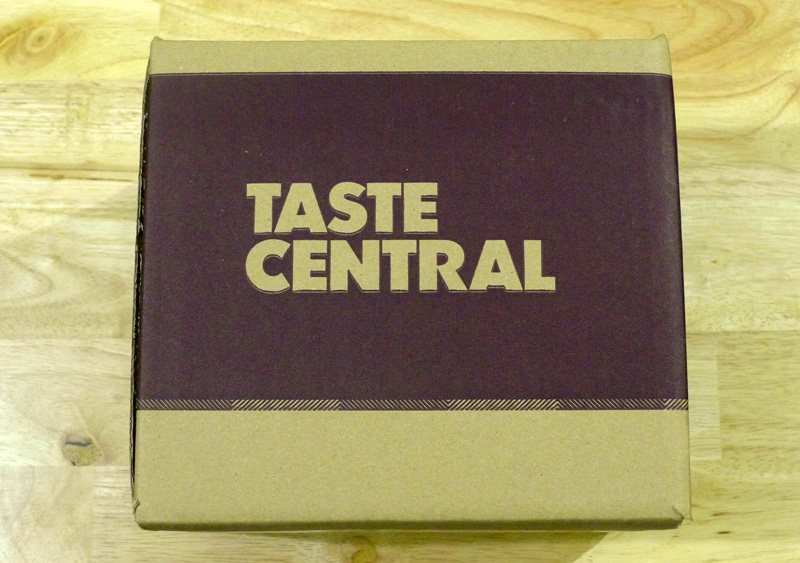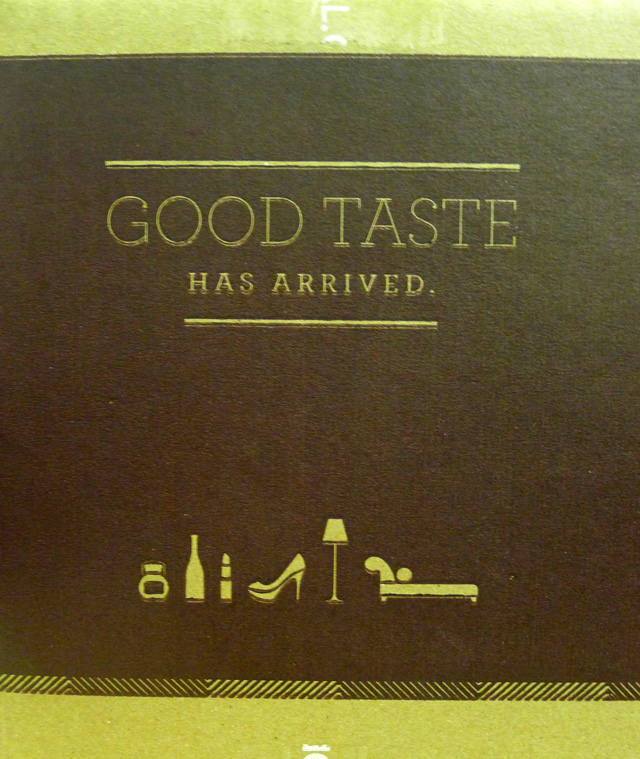 The unboxing…(excited much!)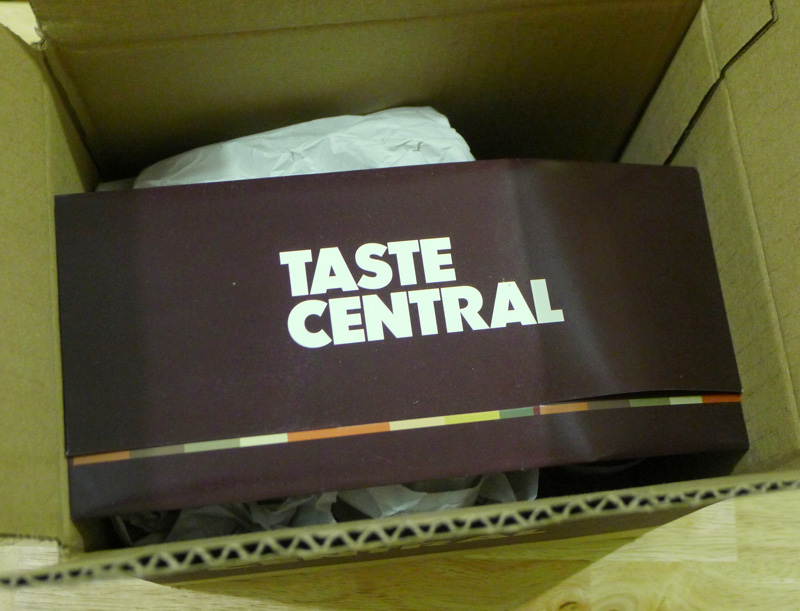 The box opens up to an envelope containing the delivery receipt.  Very organized.  I like it.
Finally!  The elusive and exclusive Lotus Biscoff Creamy Spread is here!  I also bought these Splenda Walnut Tea Cookies from The Blue Kitchen to try.  Fancy some tea cookies generously spread with Biscoff on top?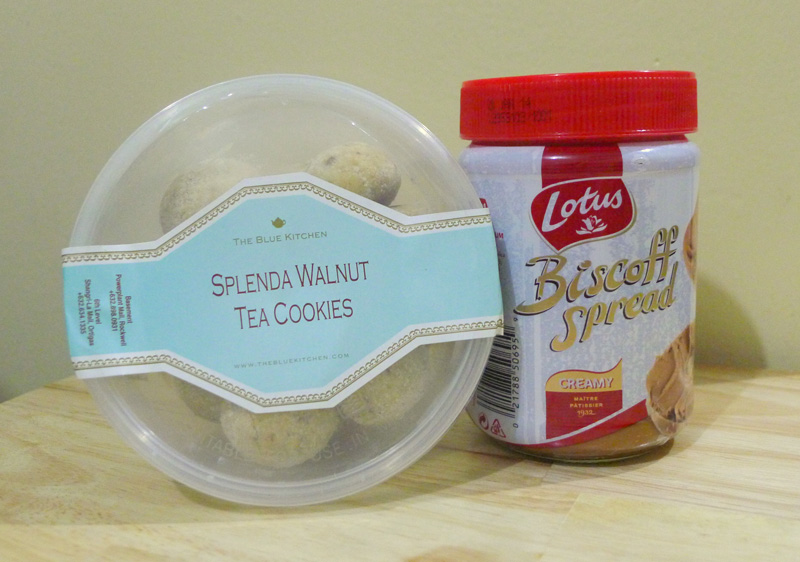 The tea cookies are priced at P275.00, and the Biscoff Spread is P325.00, cheaper than those of resellers I know (theirs range from P420 to P460).
I also couldn't resist getting this Chain Design Oil Burner from Creative Definitions,  which was on sale at P445 (from P554).  A beautiful oil burner that doubles as a votive candle holder. Light cast off emerge dimensional and faceted, thanks to its intricate chain design cut-out. Crisp white bone china brings charming contrast even when not lit.  That's the product's description at the Taste Central webpage.  Couldn't describe it better hehe!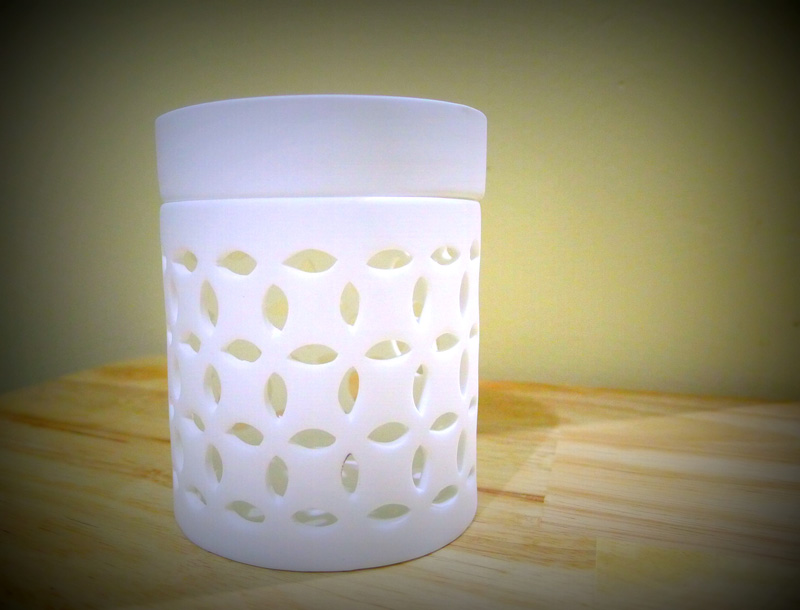 This is how it'll look when lit.  Who wouldn't fall in love with this?
I'm so happy with my purchases at Taste Central that I am now saving up for the other lovely items and food stuff that are currently filed in my wish list.
Here are some that I hope to have (soon!):
Personalized Sophia Jewelry Box.  I need this!  While I already have jewelry boxes at home, I don't have one that is as beautiful as this one.  Made of smooth dark mahogany wood and lined with soft cream beige cotton suede interiors, the Sophia Jewelry Box is something that will stay beautiful and valuable over time – just like the jewelry that it will hold.  And having your name or initials engraved in this jewelry box (in gold ink, of course!) makes it all the more lovely.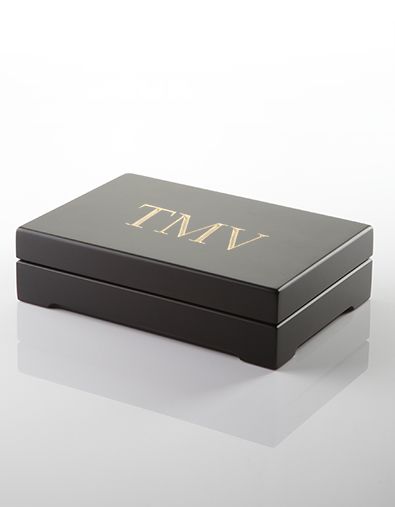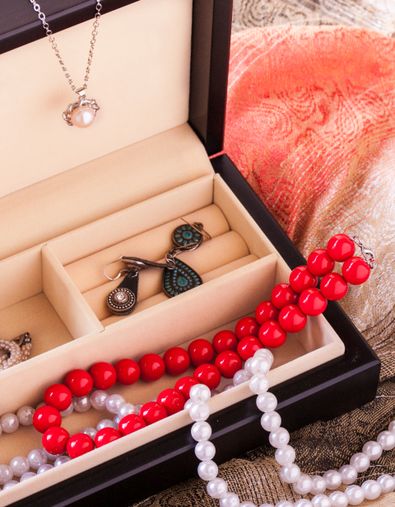 Bamboo Loop Fruit Bowl.  I like, like, like the functionality of this fruit bowl which also doubles as a design piece for  your home.  Made by Bamboa®, each piece takes 1 week to produce (yes, it's handmade!), thus making it truly unique.  This is currently on sale at P900 (from P1,050).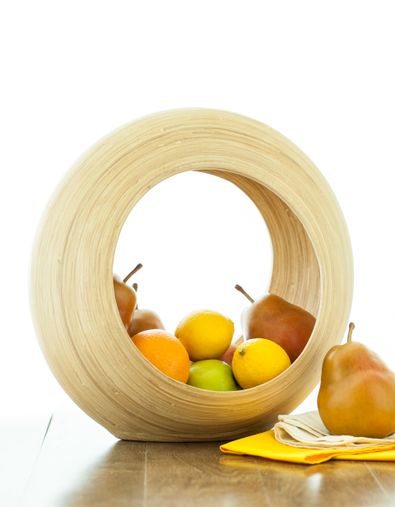 Blue Arabesque Dinnerware Set.  Designed by the world-renowned Dansk® and inspired by Greek and Japanese pottery, this dinnerware set (made up of the fish platter, dinner plate and bowl) will sure be stand-outs at meals and parties you will have with families and friends.   What's more, they're all microwave safe!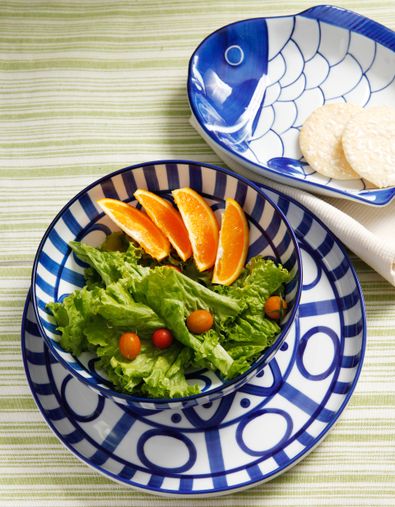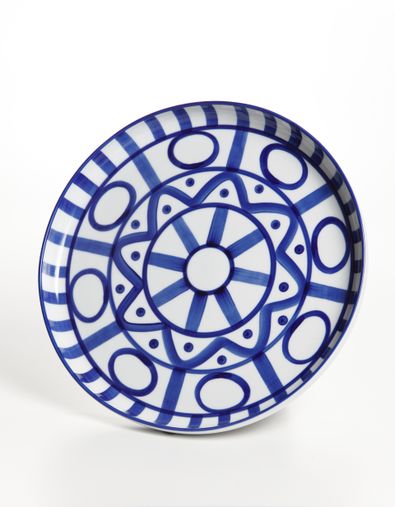 Adorable Stamp Set from Dwell Studio.  I know it's for kids but I love rubber stamps and this one has to be in my collection!  This stamp set is available in different designs, and the one I like below was such a hit with kids (and kids-at-heart) that it's currently out of stock.  Hopefully they'll have fresh stocks available soon.  I already had this wish listed (and I'll be contacted by Taste Central when one becomes available) and  I know it's going to be worth the wait!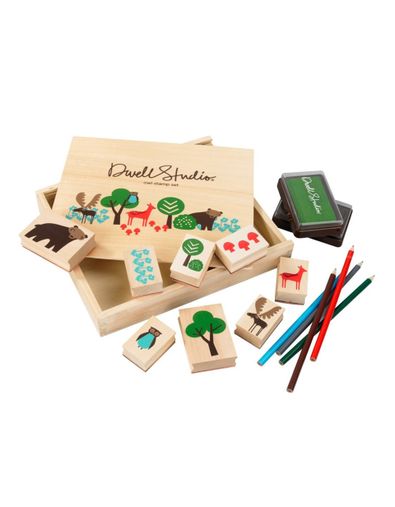 Liked my choices?   Sign up at Taste Central now to get your hands on these exclusive items at great deal!