I've been a fan of calligraphy since I was I kid.  I have this Speedball Textbook (20th Edition) that I bought with my own allowance which, sadly, I can no longer find (sob!).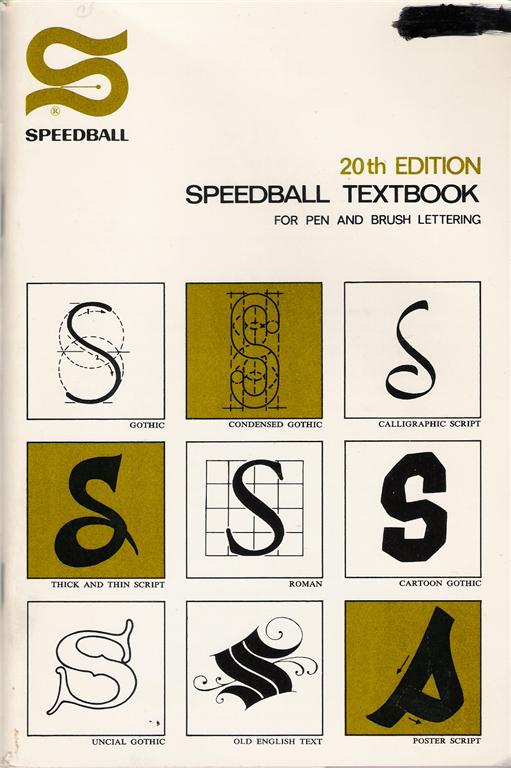 (Photo source here.)
I also saved up for this Parker Calligraphy Set, bought when I was in high school, that I still have to this day.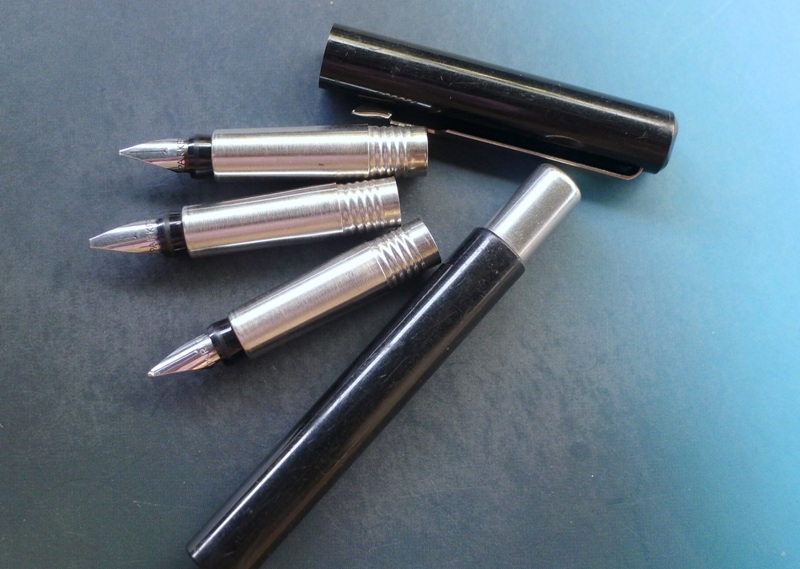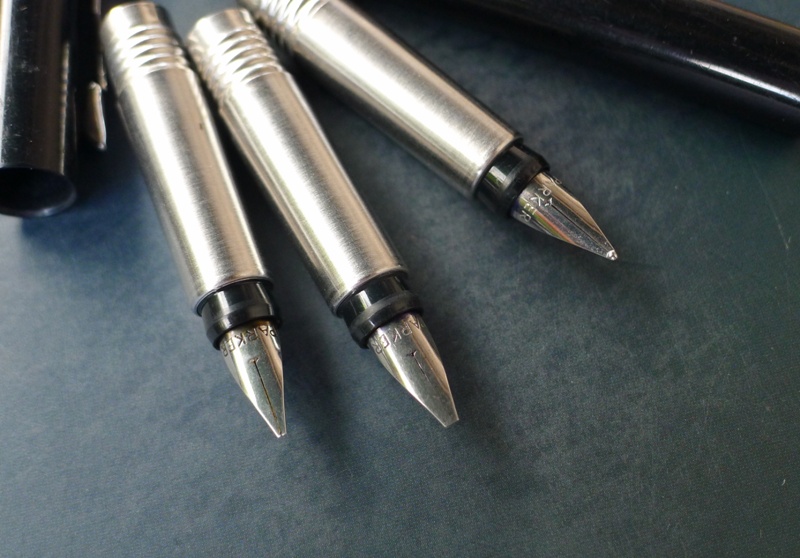 I wish I've kept some of my calligraphy 'doodles' for you to see, but what I carefully preserved were my drawings (which I will show to you soon).  My favorite is the Old English lettering which, after  years of practising, I can now do without any reference to follow: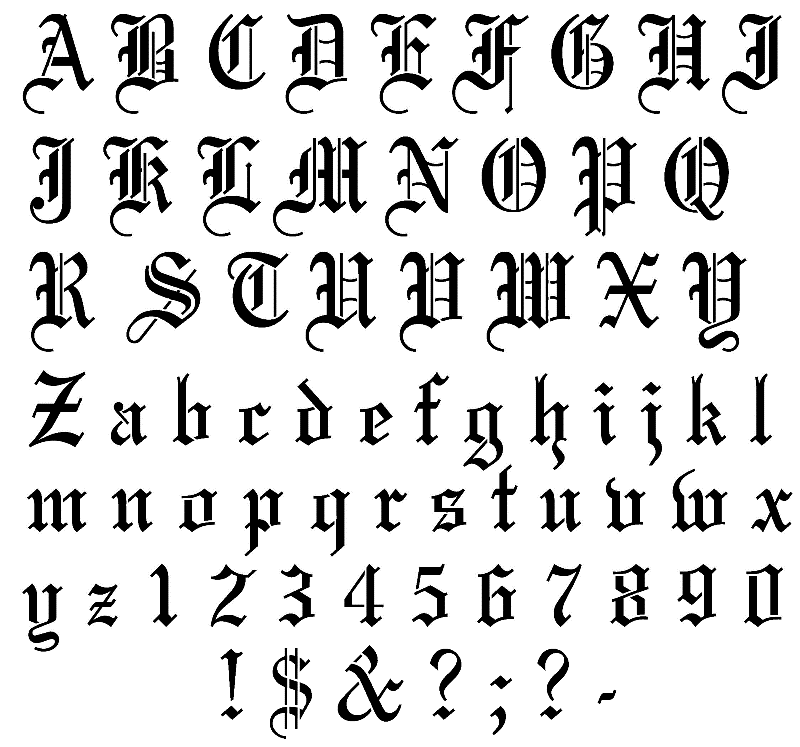 This lettering hobby of mine sure came in handy during my brother's wedding in 2009 and my own wedding in 2011, when it was time to write the guests' names in the wedding invitations.  I did calligraphy, not Old English which is too bongga, in writing the names and that made our simple invitations look classy.
I've never taken calligraphy as a regular hobby – not until I saw this video of beautiful calligraphy stroke and letter forms done by Hej Heidi, a visual designer from Denmark:
And also this dainty calligraphy work turned into envelope stickers by Ms. Marilenn of 43Lucy.com, a design blog and shop based in the US: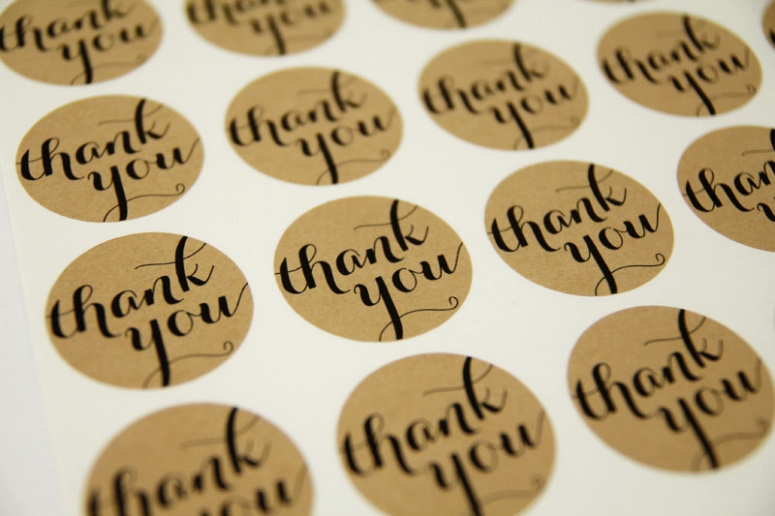 I was so inspired by them that I looked at countless National Bookstore branches for a pointed flourishing pen, which I learned is the proper pen to use for this type of "lettering".
But I couldn't find any so I experimented with a Chinese paint brush, and following Hej Heidi's hand strokes in writing "Have a fantastic day", I did this: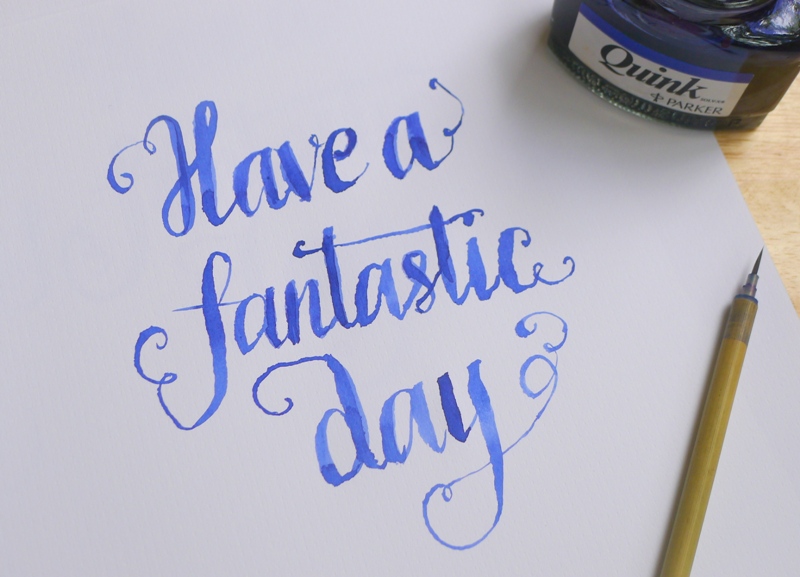 Pasado naman, diba? Hehe!
I felt so good after doing it so I challenged myself to practice more.  But I know the Chinese paintbrush method will not last me long because I found it difficult to manage.  Look at my letter "a" above, no two "a" look the same, diba?  That is not correct.
Thank God I found Scribe at the New East Wing of Shangri-La Plaza.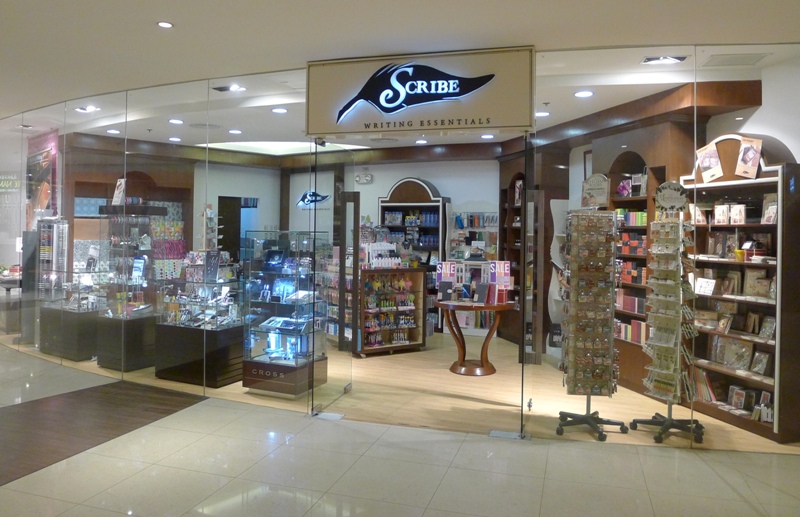 This is where I found my pointed flourishing pen!  Happiness!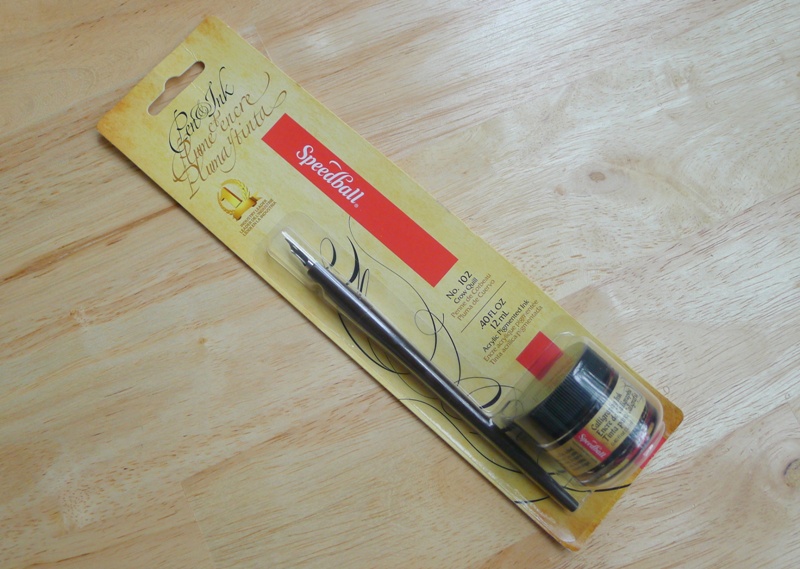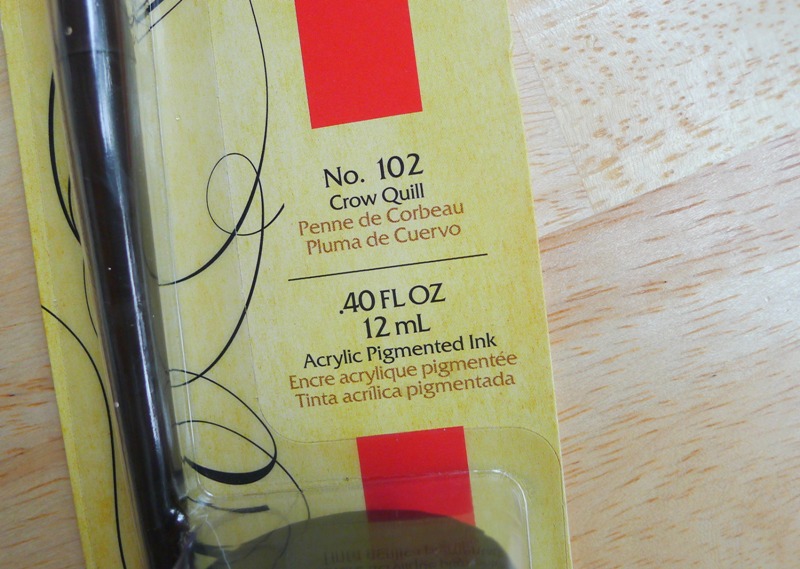 It's my first time to use this kind of pen and I'll learn that it takes time for a left-handed like me to get comfortable with it.  The push strokes become pull strokes, and my arm cannot move freely.  So the first few letters and free-style strokes I made using this were 'crooked', as shown below: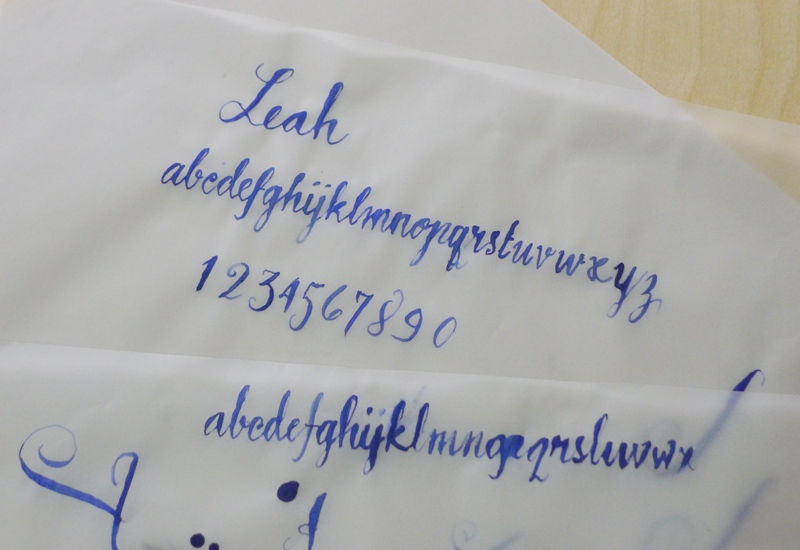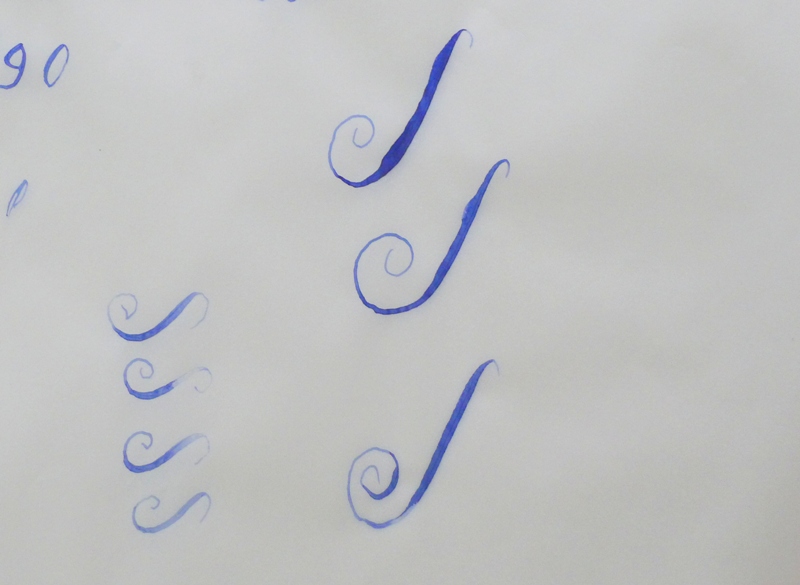 I also have to have a 'guard sheet' to prevent the ink from blotting because of my hand, like what happened to the letter "a" below: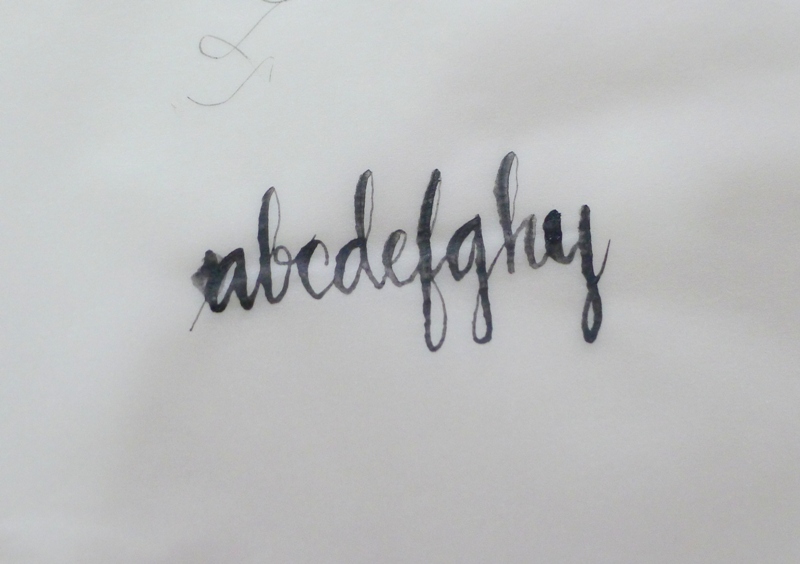 I don't know what is the correct paper to use to practice my calligraphy but I started with tracing papers because they have this smooth finish that makes it easy for the pen to glide into.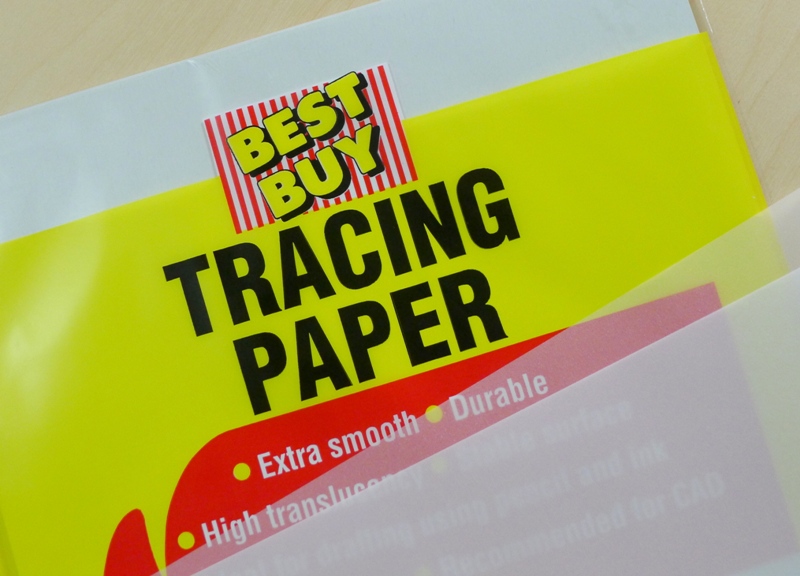 I love this post from Calligraphy & Lettering Arts Society which is all about calligraphy techniques for left-handers.  Very, very useful.
Yesterday, I started practising the basic strokes using my Speedball pen.   I plan to do this every weekend, until I get comfortable with the pen and paper, and my letters look even.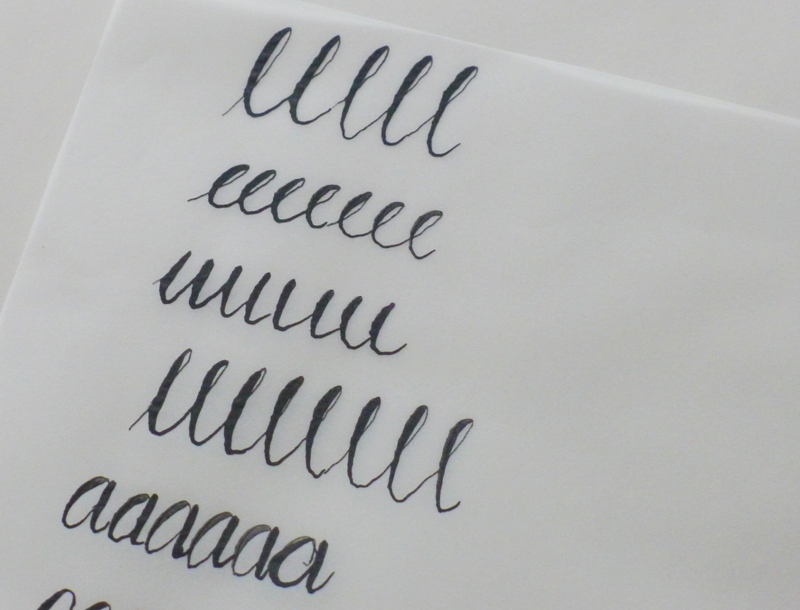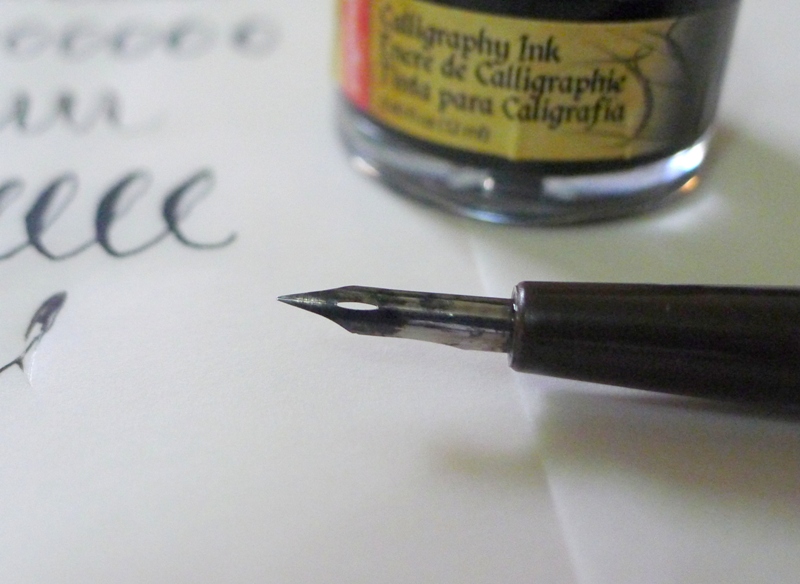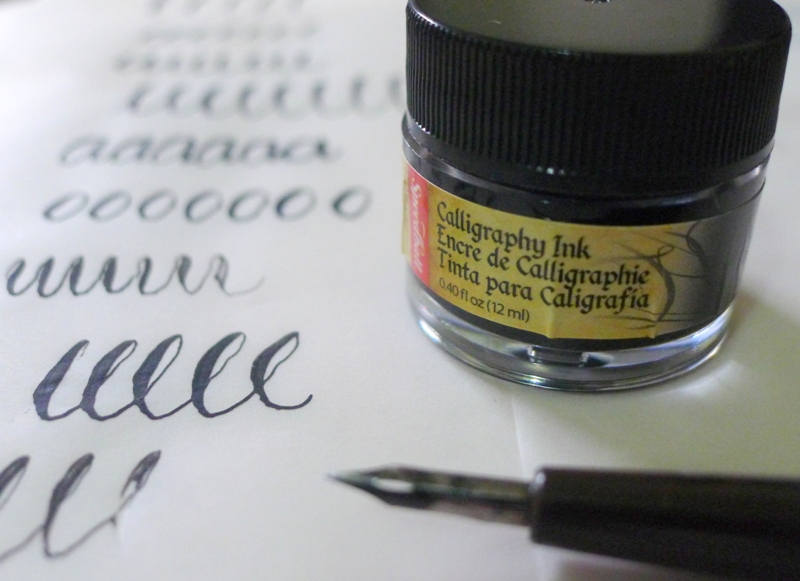 I also tried doing my favorite Old English lettering using the pointed flourishing pen and methinks it looked better than the cursive calligraphy, although far from perfect pa rin, hehe!.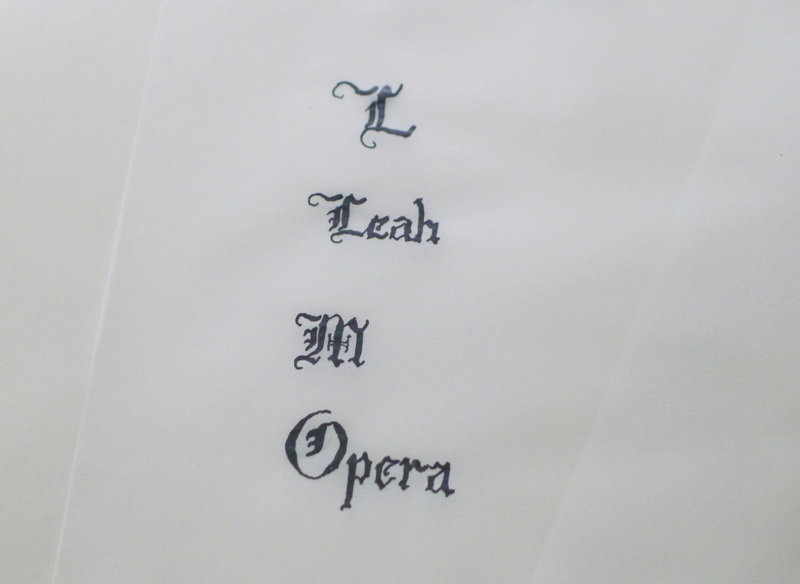 Anyway, the important thing is I enjoyed doing this, like I do with blogging!
I have no plans of perfecting this art of calligraphy for professional use, but I am challenged to learn the techniques of making the pen dance in my hand and create those gorgeous letter strokes!
Calligraphy is the most intimate, private, and spontaneous expressive means. Like a fingerprint or voice it is unique with every person.
(German Zapf)