In a recent trip to Puerto Princesa, Palawan (for work), me and my office colleagues were able to squeeze in time for a Honda Bay Tour.  Since our flight back to Manila was on a Saturday evening, we decided to make use of the available time in the morning by taking this island-hopping trip at Honda Bay (i.e., Honda Bay Tour).
It wasn't too long ago when I had a Honda Bay Tour.  AJ and I celebrated our 2nd wedding anniversary last May at Puerto Princesa in Palawan, and this whole-day island-hopping activity was a must in our travel itinerary, and I'd say it's also one of the best moments in our 4-day stay in Palawan (check out my post about our Honda Bay Tour here).
But this time around, instead of getting the services of a travel agent, we planned the tour ourselves.  We were 8 in a group, 4 of which are natives of Palawan.  So sure naman na hindi k'me maliligaw sa mga isla, hehe!  We rented a banca boat (P1,800 for 10 persons) and chose the islands to visit (we picked 3 islands, enough to keep us busy till the afternoon).  This arrangement proved to be much cheaper, because aside from the banca rental, we only paid for the "entrance" fees to the islands, which didn't cost more than P100.00 per head per island.
We all agreed to see the following:  Luli Island, Starfish Island and Cowrie Island.
Let's start with the Luli Island.  Short for "Lulubog, Lilitaw", this island is said to disappear or sink during high tides (hence, the word "lulubog" or "to sink") and then appear again ("lilitaw" or "to float") during low tides.   We were lucky because on that day, Luli Island was very visible and very calm, perfect for snorkeling!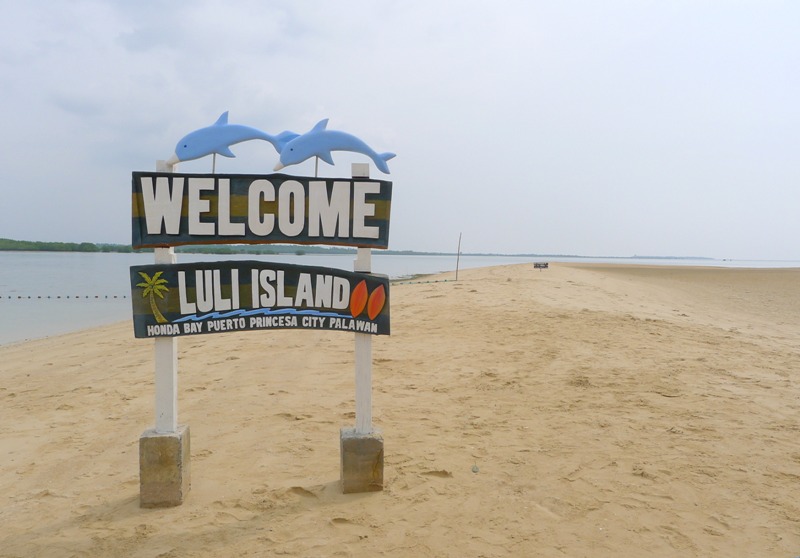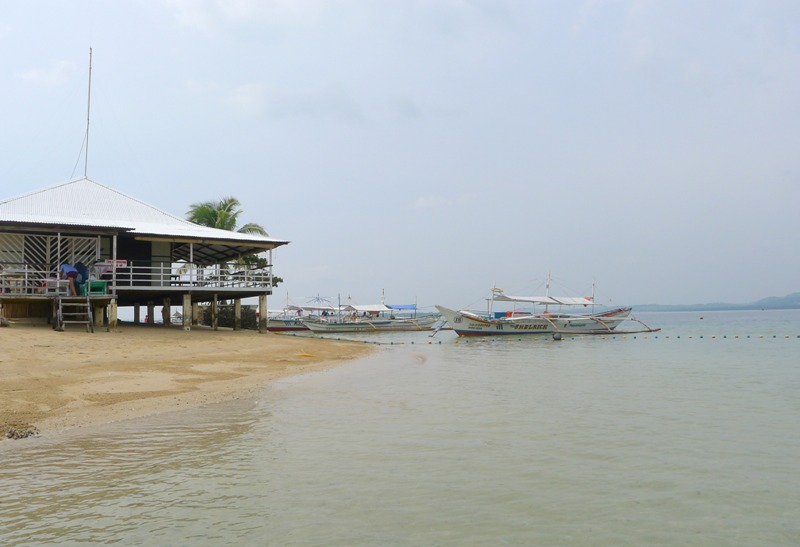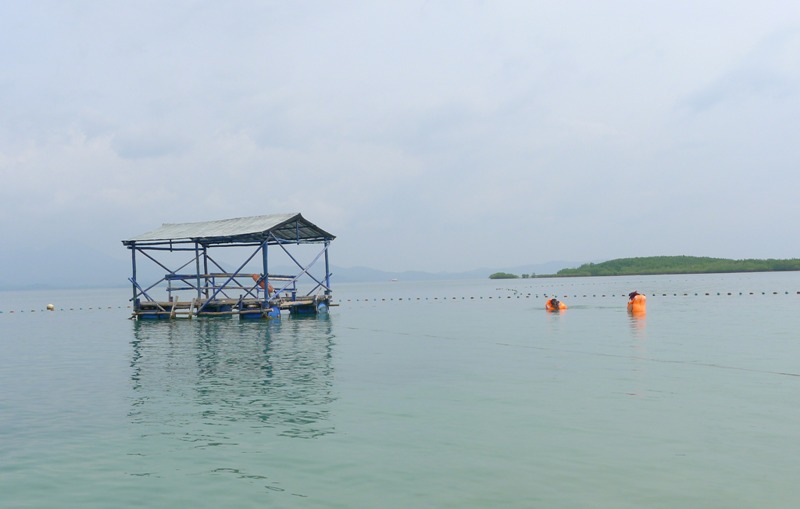 I liked the weather that day:  cloudy but no downpour whatsoever.  I didn't have to worry about staying in the beach for too long, so in this one, I managed to do 2 rounds of snorkeling around the area (with our boatman-turned-diver as guide!).
Next, we hopped on to the Starfish Island.   It felt so good to be back here!  Of course, we couldn't miss the "photo studio" at the beach and we immediately played around with the props lying around.
I was a crazy witch this time, complete with a broom.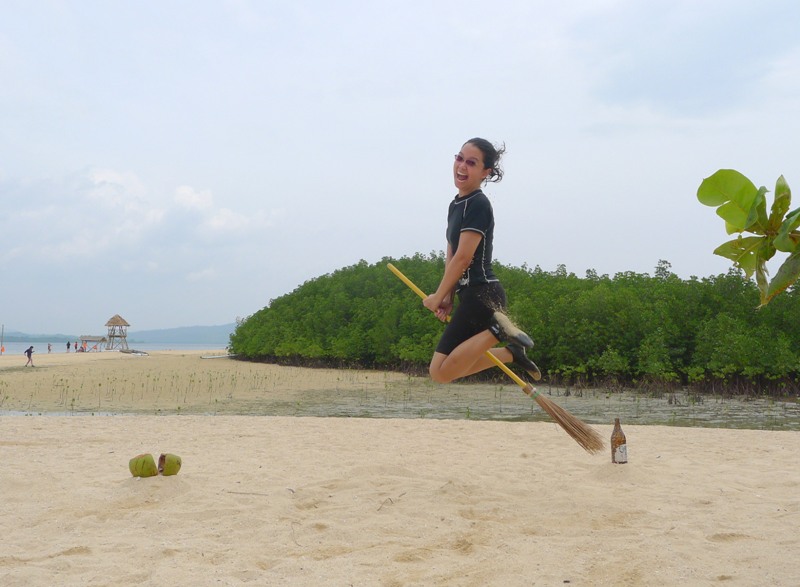 I was also the genie in the beer bottle, hehe!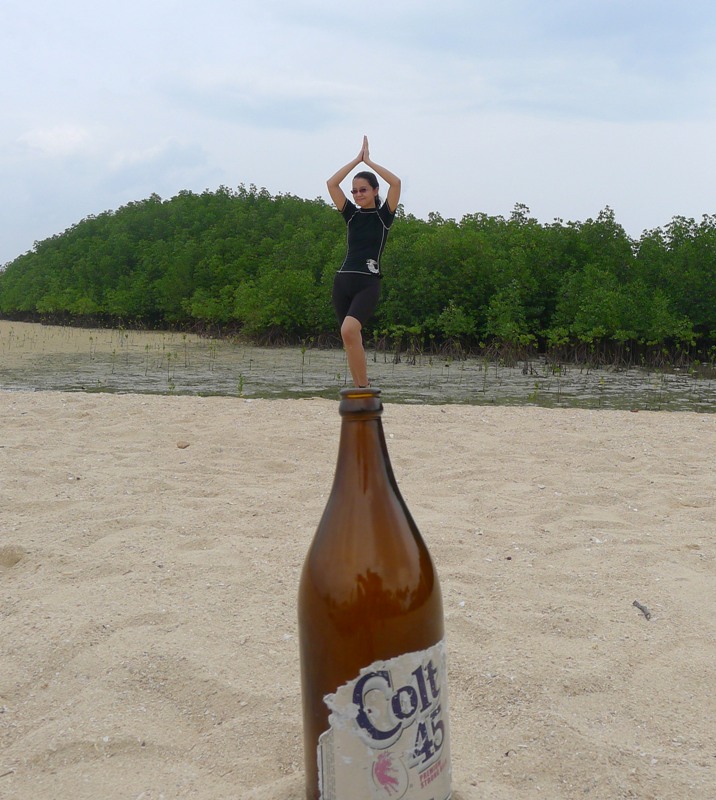 This was my second time already at Starfish Island and here, I never run out of beautiful pictures to capture!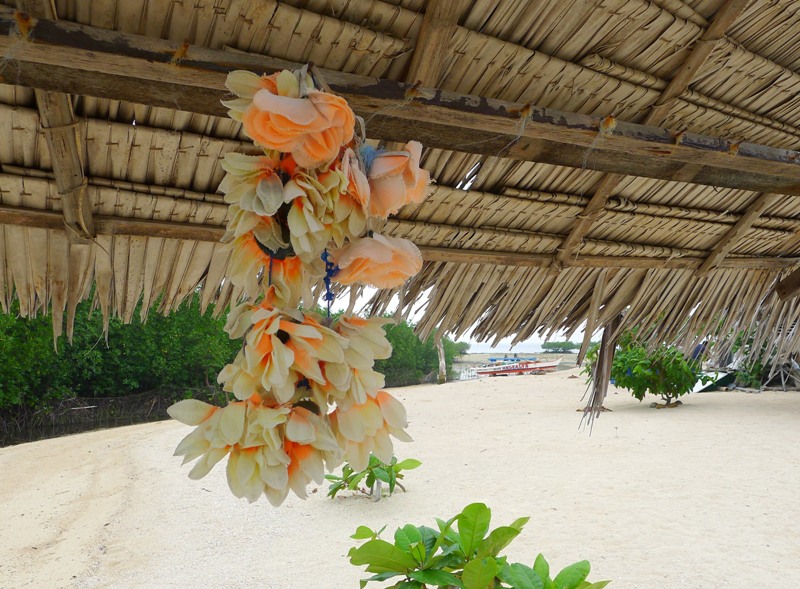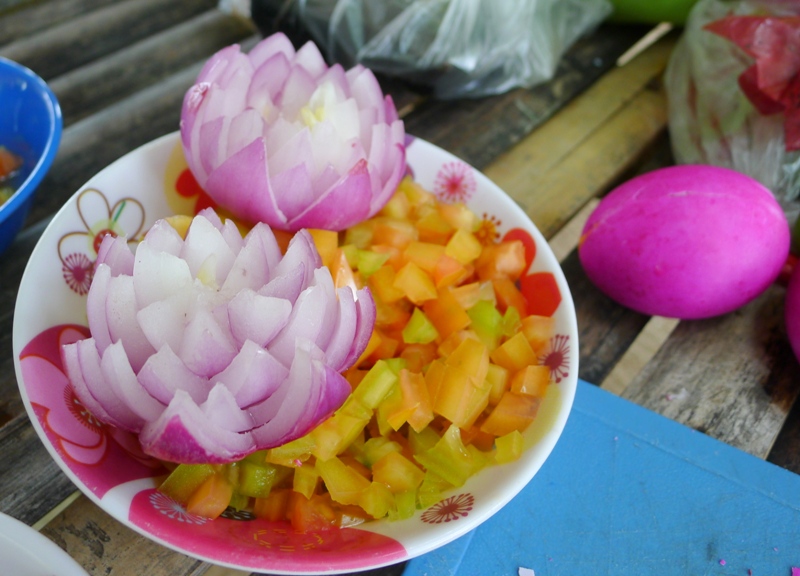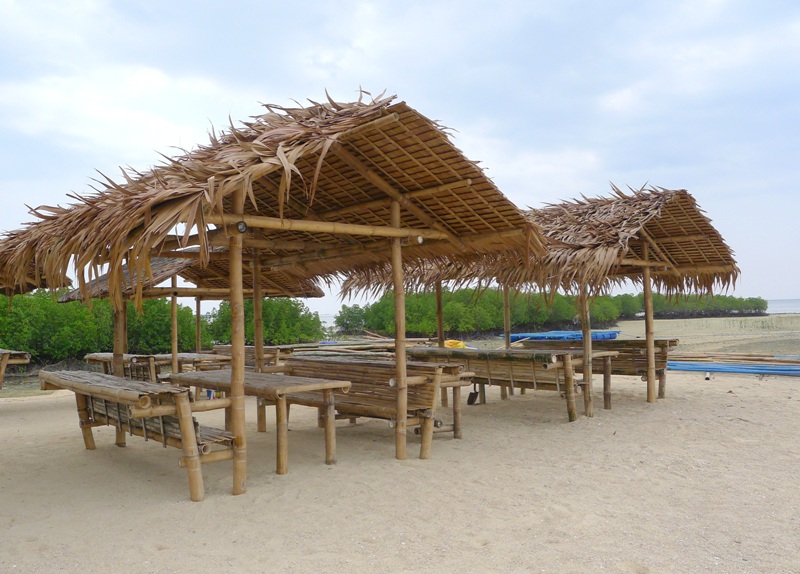 We didn't stay long, though, because it was kinda crowded that day so off we went to our third and last island: the Cowrie Island.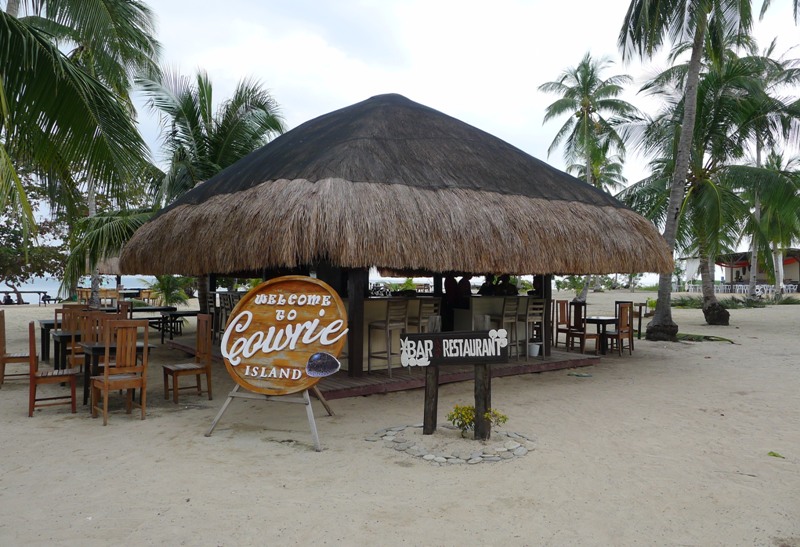 Since it was almost lunch time when we got there, the first thing we did was to have lunch.  We availed of their lunch buffet plate (P275 per head, which includes the "entrance" fee to the island) and it was just okay, nothing spectacular.  I think I enjoyed the picnic lunch at Pandan Island way better.  I found the food at Cowrie Island to be generally bland, except for their binagoongang talong which everyone in our group agreed to be the only dish worth going back for.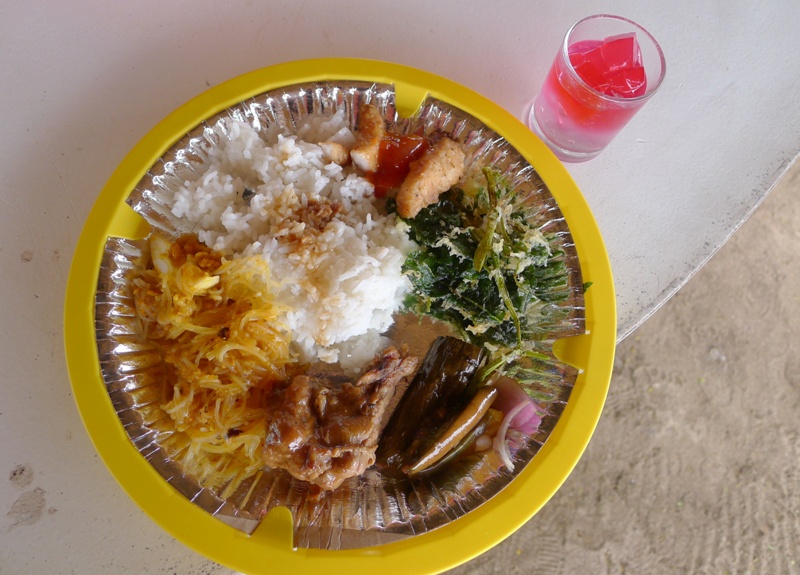 We spent the rest of the afternoon relaxing at Cowrie Island.  In between eating chips, drinking fresh buko juice and bonding with office colleagues, I walked around to see the rest of the island.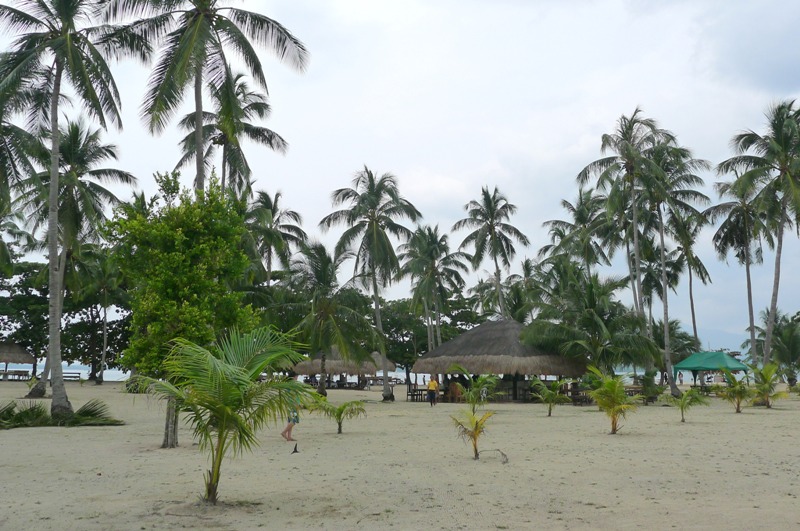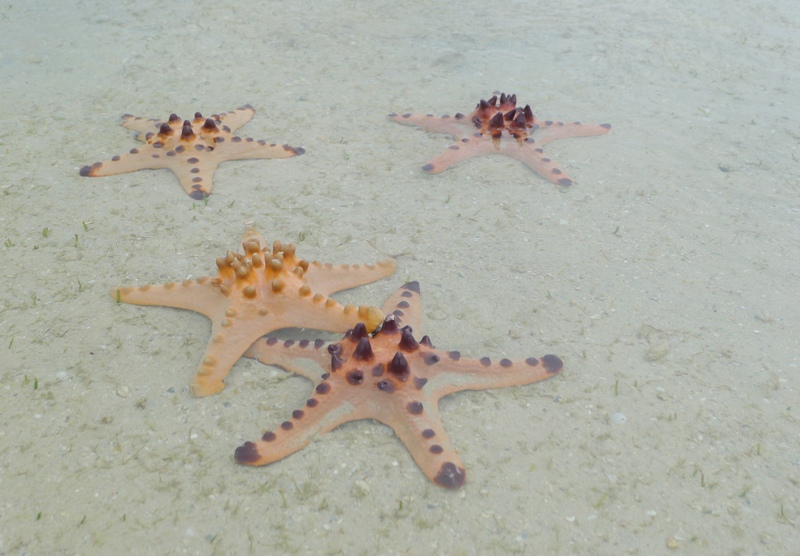 My opinion is that Cowrie Island didn't differ much in appearance from Pandan Island (which was part of my previous last Honda Bay Tour).  Also, I found the latter much more enjoyable with the many recreational activities you can do there.
Nonetheless, it was only here at Cowrie where I saw so many sand burrows (for hermit crabs)!  Interesting!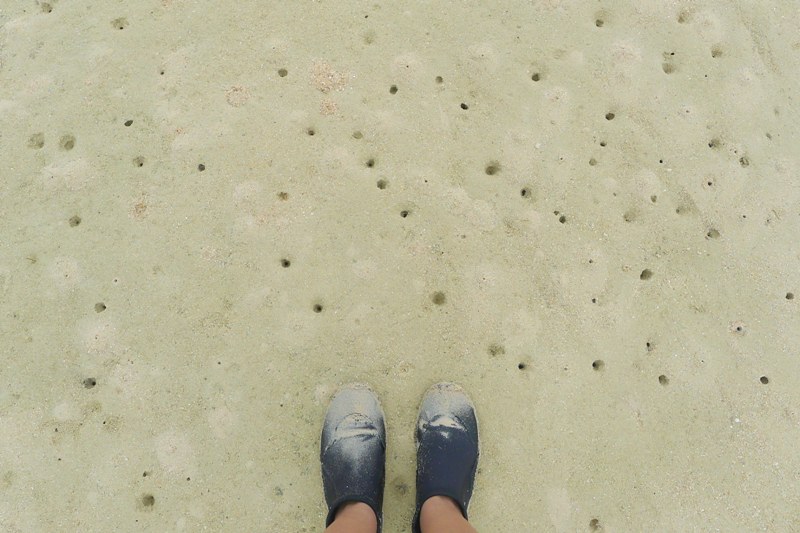 I got curious with this group of men, particularly the 2 monks with them.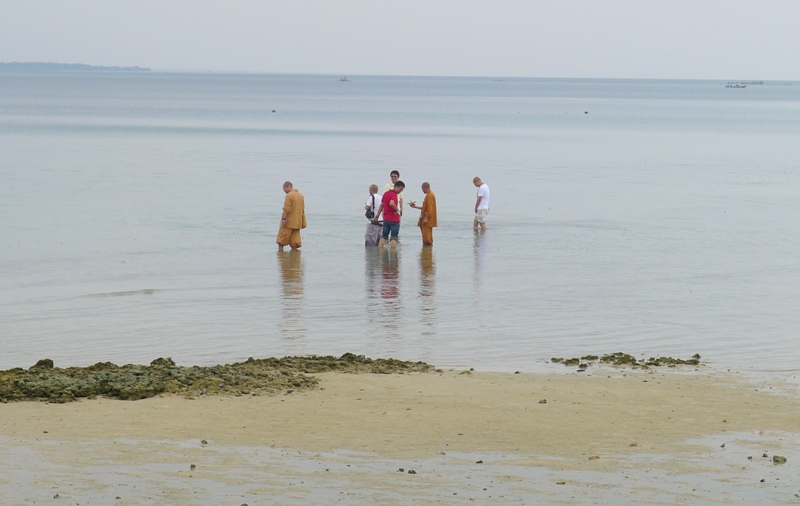 I approached one of the monks who agreed to have his picture taken, but he doesn't speak English so I wasn't able to find out at all what they were doing (nosy talaga, hehe!).
We left the island at around 3 p.m.
It was a very pleasant Saturday spent with office colleagues, especially those from our Palawan field office whom I got to know more better because of this trip (thanks so much, ladies, you were all fun to be with!).
Most of all, it was good to be back at the beach and, blessed with a really nice weather (no sun!), marvel once again at the pristine sands, schools of fishes and cool salt water that are distinctly Palawan's.
If you are interested in having a catered Honda Bay Tour, you may contact my travel agent, Ms. Nits Serdena, at 0917-5416489.  Nits arranged all our tour itineraries when AJ and I went to Palawan last May, making our trip totally stress-free and memorable!