AJ and I spent the whole of Sunday last week at Honda Bay, still at Puerto Princesa in Palawan, where the Honda Bay Tour took us to 2 islands and 1 reef, enjoy a picnic-type lunch of delectable seafood, do kayaking, bike in the waters with an aqua pedal bike, and bask in the afternoon sun while feeding fishes at the beach.
We were picked up by our tour guide, Ms. Annie, at exactly 7:00 a.m. from RAQ Pensionne – our home in Palawan – and then rode  a very comfortable van which took us to the port in less than 15 minutes.  As it was only AJ and me in this trip, my travel agent booked us with other tourists to form a group tour, and this arrangement has both its advantages and disadvantages.   The advantage is that, aside from saving a lot (because you pay the group tour rate), you get to meet new people.  You learn to be sociable!  And in this trip at Honda Bay, we were lucky to be in the company of adventurous working people who happened to be in the same age group as AJ and me.  (I'll leave the disadvantages in my future Palawan stories).
From the port, we took to a banca going to our first destination:  the Pambato Reef.
The banca ride is always AJ's favorite.  Here he is enjoying an unobtrusive view of the ocean from his spot.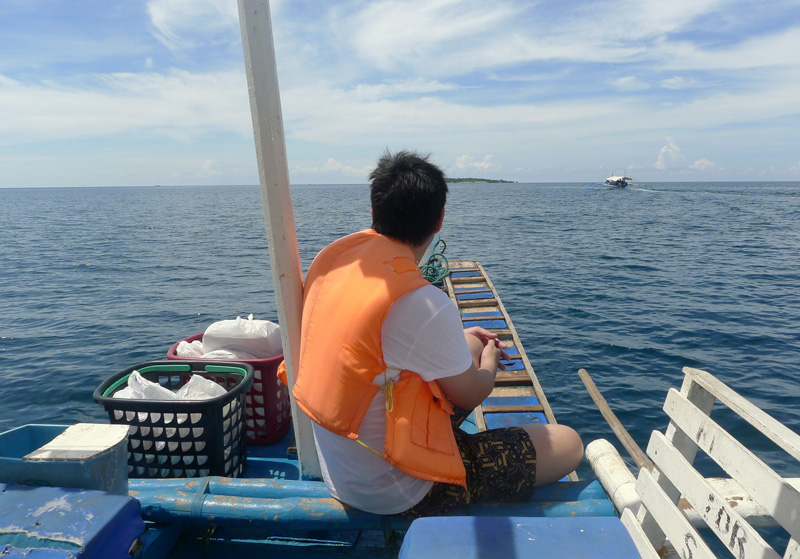 At Pambato Reef, we immediately hit the waters for some snorkeling.   It was a 'guided' snorkeling, by the way.  There's a diver assigned to us who guided us around the reef .  You don't need to be swimmer or diver to enjoy this experience.  You'll be wearing a life vest, aqua shoes and goggles during the entire activity.  In fact, you only have to look down the waters and you'll be greeted already by schools of fishes and coral reefs of riveting colors and shapes.
I really regret not having an underwater camera or iPhone with us during the trip as we thought we can make use of our Android phones to take underwater videos.  But it turned out the standard underwater pouches suit iPhones only.  The structure of the pouches will make it difficult for us to reach the the On/Off button located at the side of our phones, unlike in the iPhone which is just in front.
Anyway, we stayed no more than an hour at Pambato Reef and took off with the banca again en route to Starfish Island.  This is where I made bawi with my camera and took pictures everywhere!
Our bangkero (boat man) also joined us in the island, and he made me especially curious when he set up this empty clam in the sand: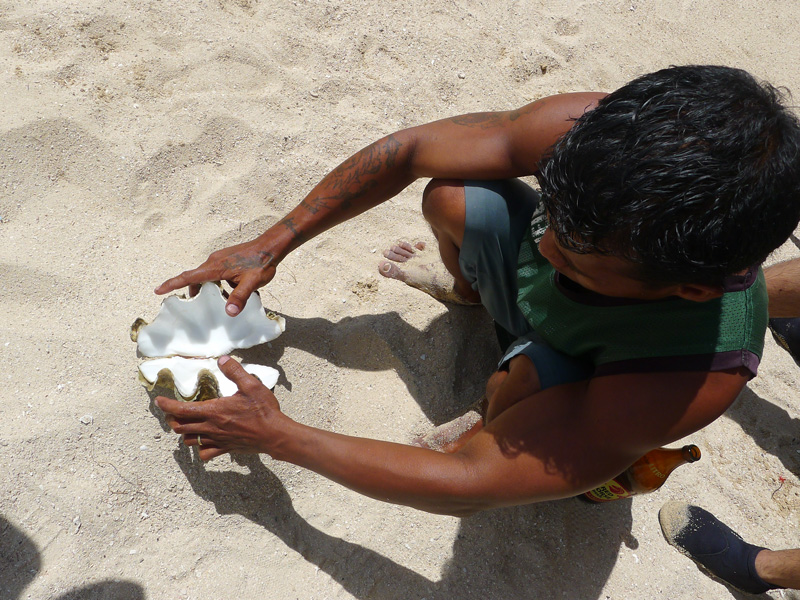 He turned out to be a professional "stylist" and "photographer"!  He instructed us to do some poses with the empty claim (and an empty beer bottle too) and before long, the whole gang in the group was having a pictorial with him!
Me with the "giant" clam: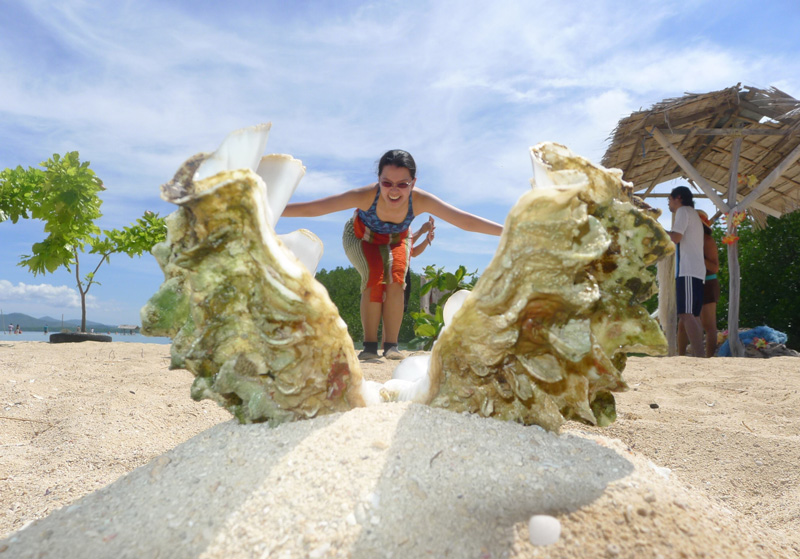 Genie AJ in a bottle: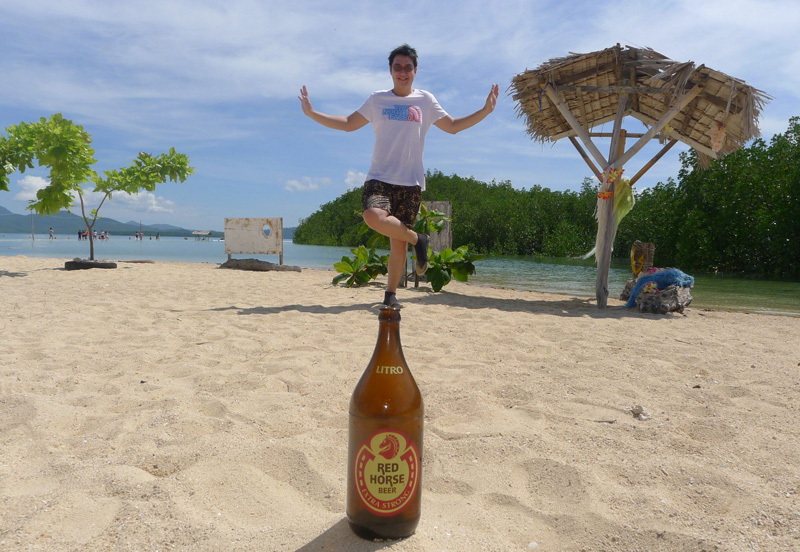 Our boat man / photographer / stylist in action: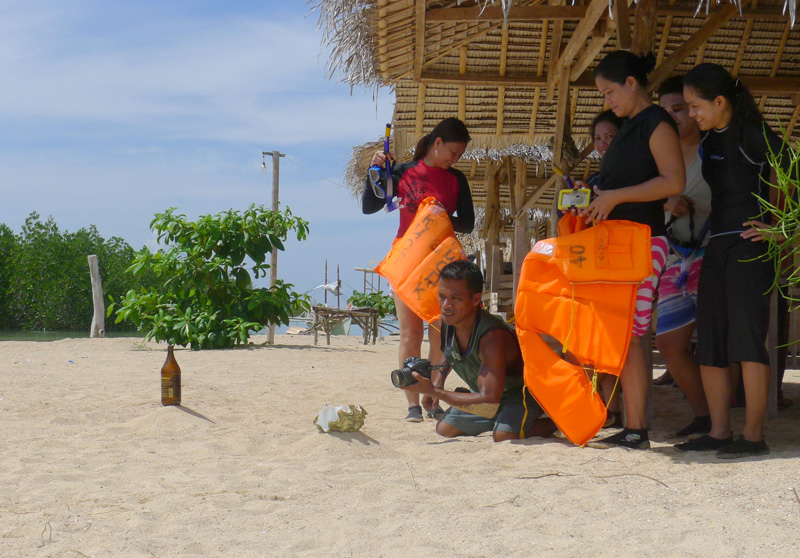 Starfish Island is rather small but is surrounded by thriving mangroves.  It's a very calm and peaceful island so instead of hitting the waters, I just enjoyed these views from our hut: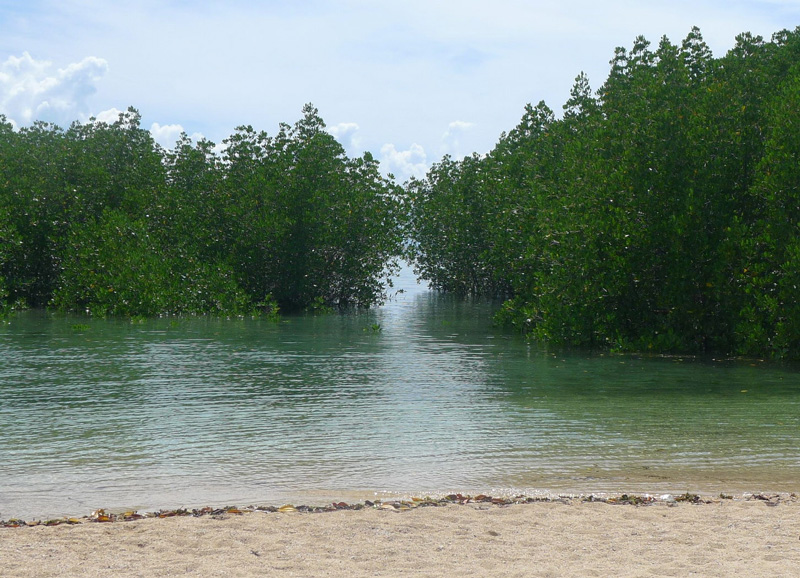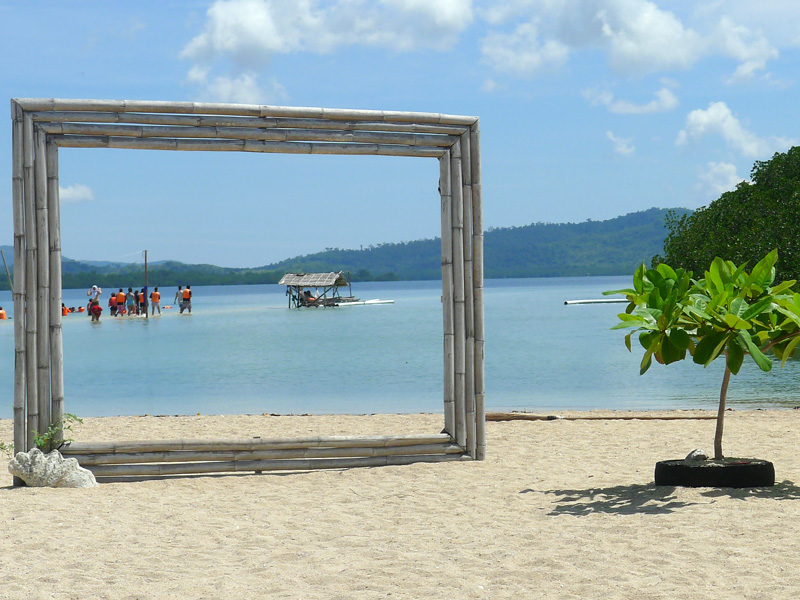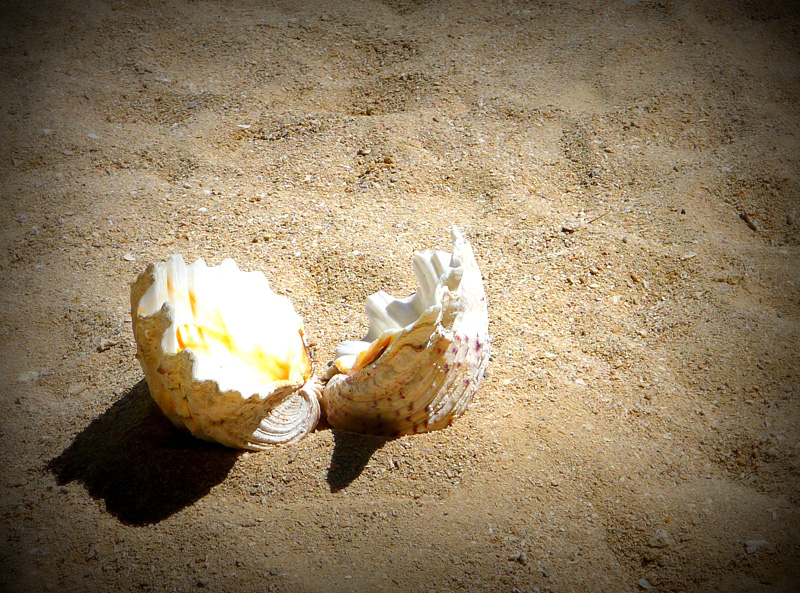 Then it was time to leave again and hop on to the last leg of our Honda Bay Tour: the  Pandan Island.
Pandan Island, according to Ms. Annie, is one of the islands around Honda Bay that was newly opened to tourists.  We were so lucky to be there as everything is still rather pristine, even though the area has been developed for tourism and recreation.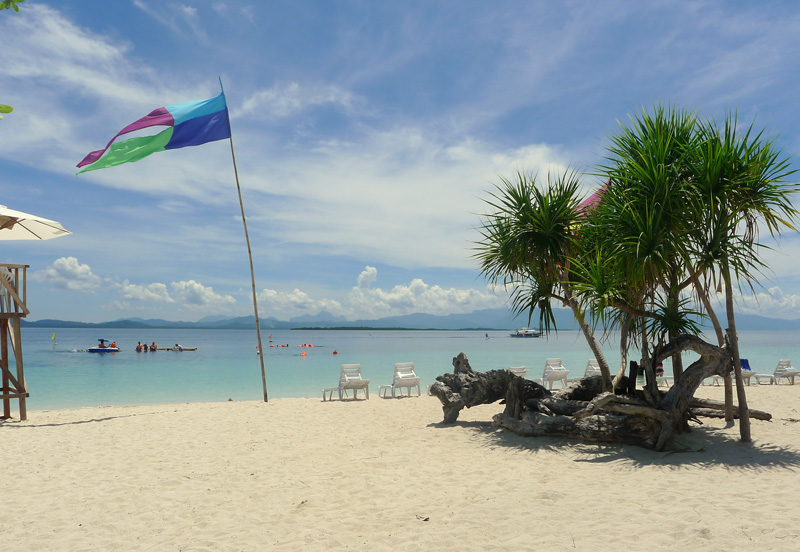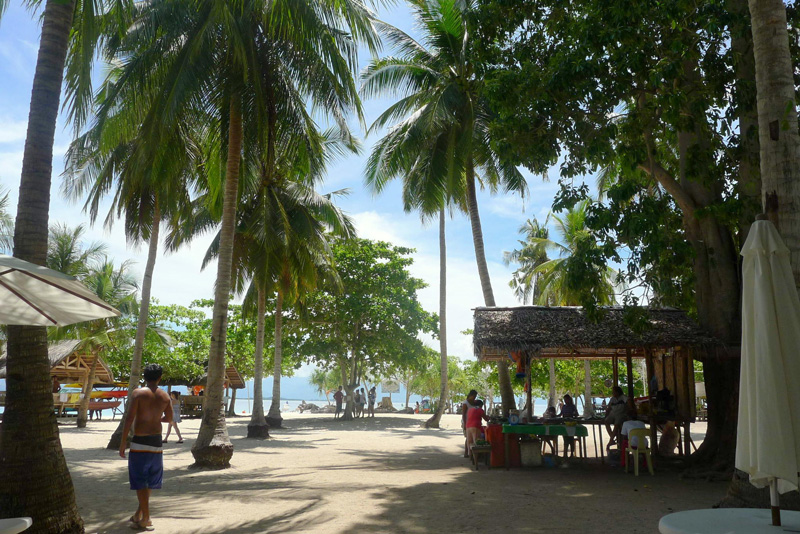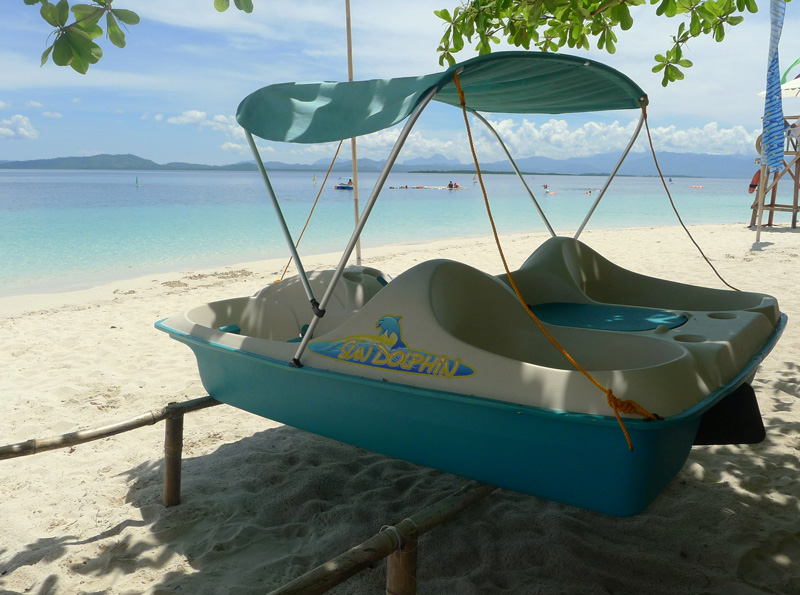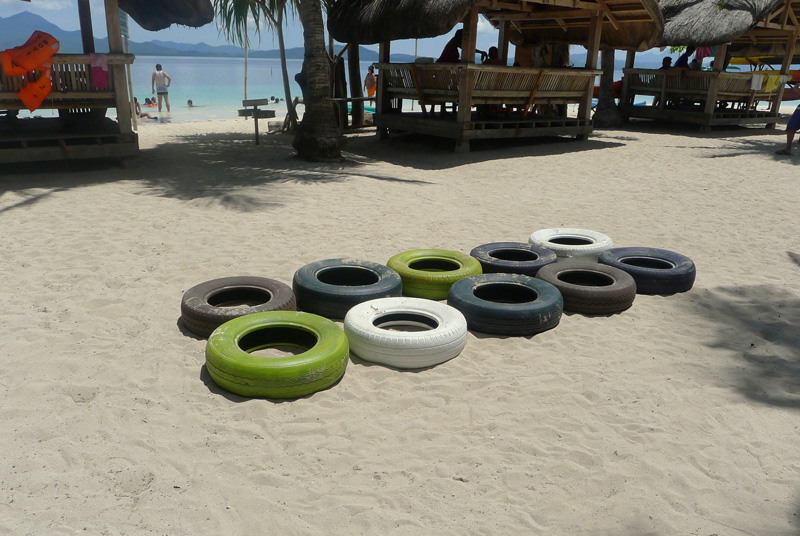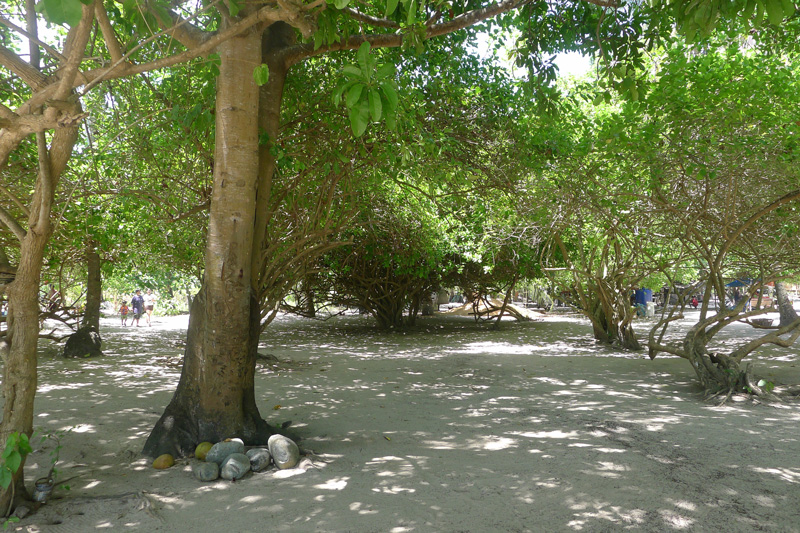 We arrived at Pandan Island an hour before lunch and were immediately approached by the locals selling their fresh catch of the day: sea urchins, lobsters, crabs and prawns, among others.   Our group bought some fresh crabs and squids which were then cooked by the locals.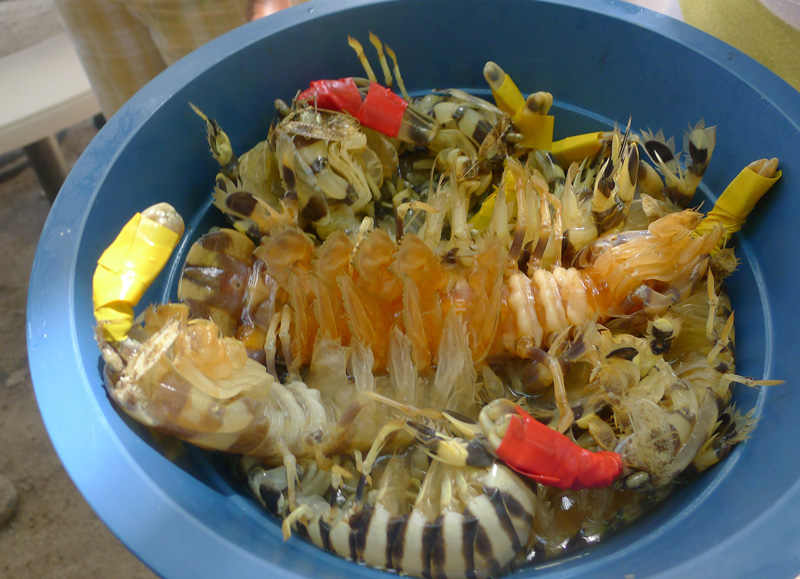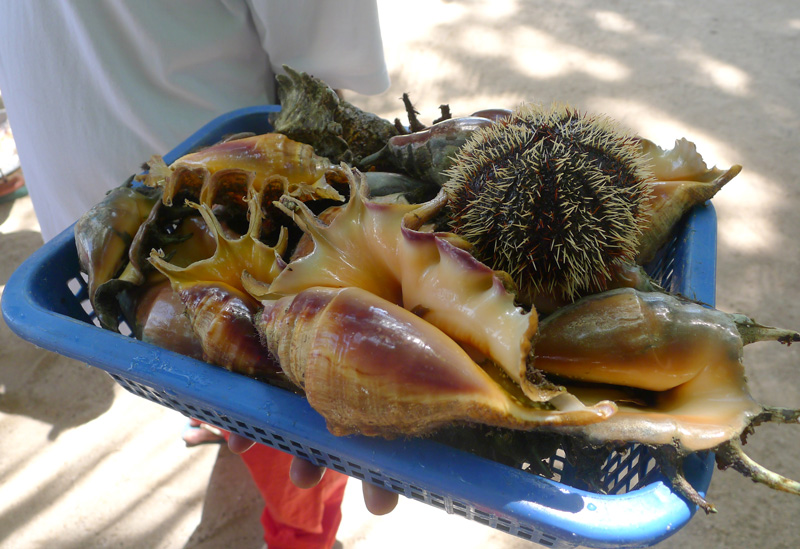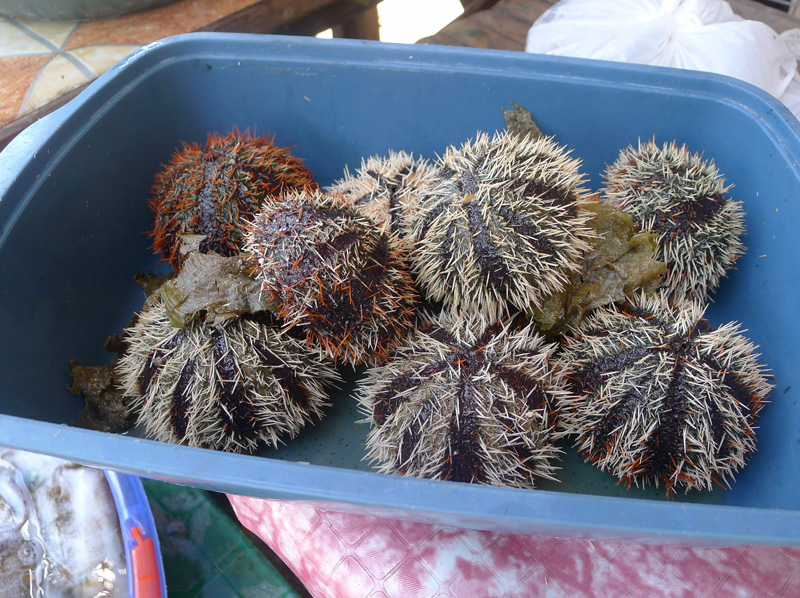 While waiting for our lunch to be ready, we all explored the island and then got into water activities like kayaking and aqua pedal bike.  We rented these out at very affordable rates.
By the time we were done, Ms. Annie has readied our lunch (our tour package includes a picnic-style lunch) and oh boy, it was not just a lunch – it was a feast!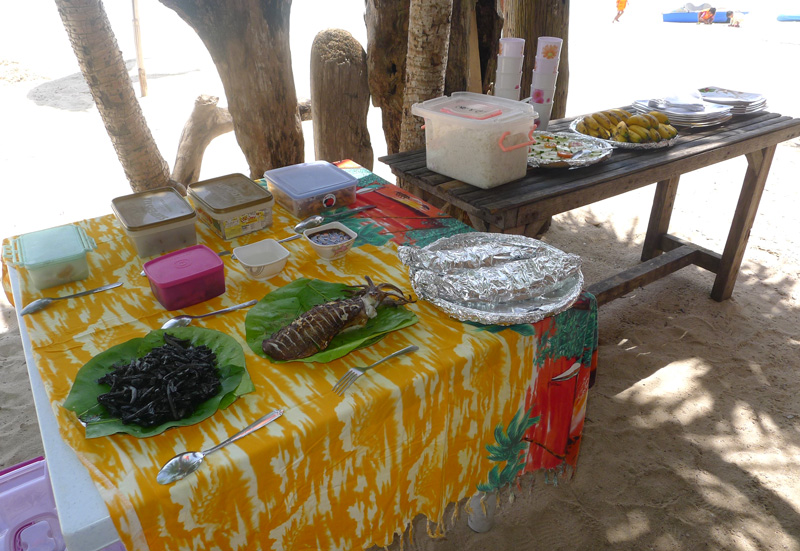 The lunch package includes rice, fish, chicken, pork, veggies and fruits!  And drinks too!
Here are the fresh seafood, cooked by the locals, that our group added to the buffet:  steamed crabs, grilled squid and adobo-style squid.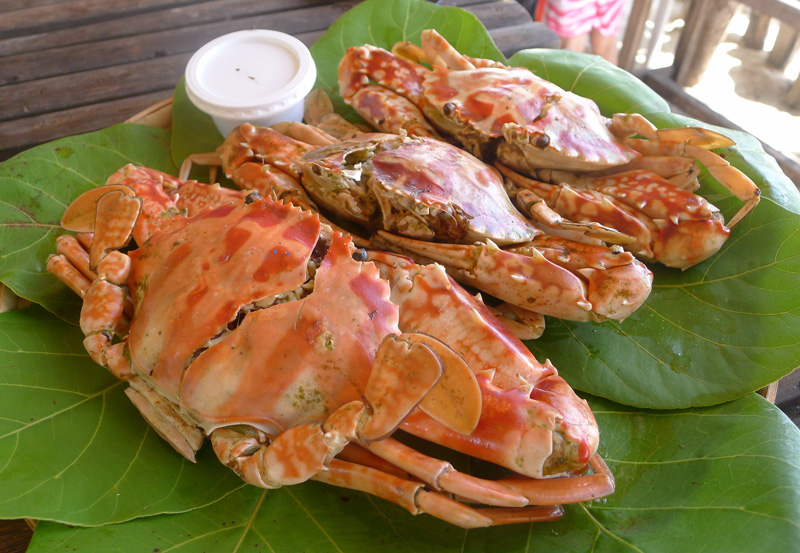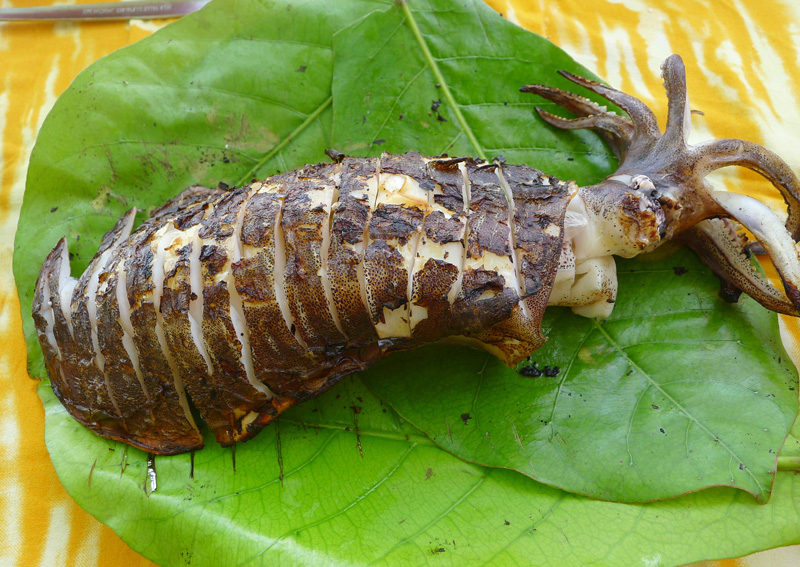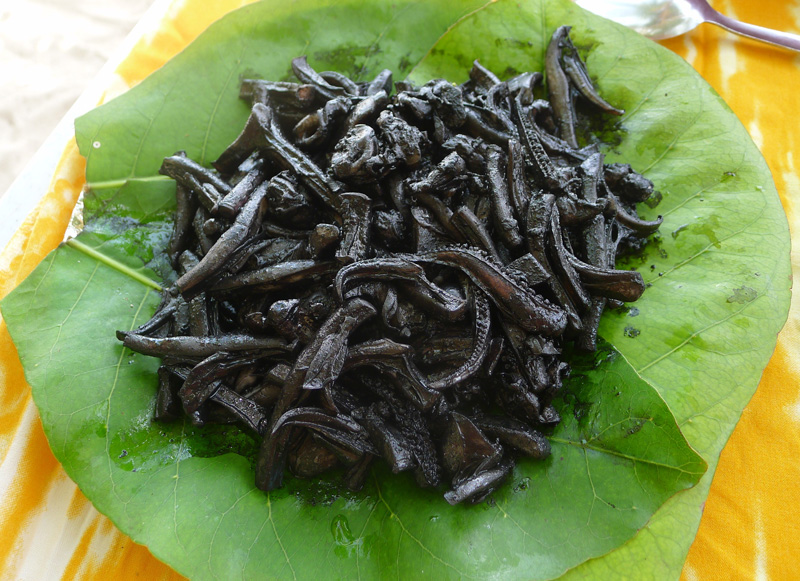 Fresh bananas for dessert.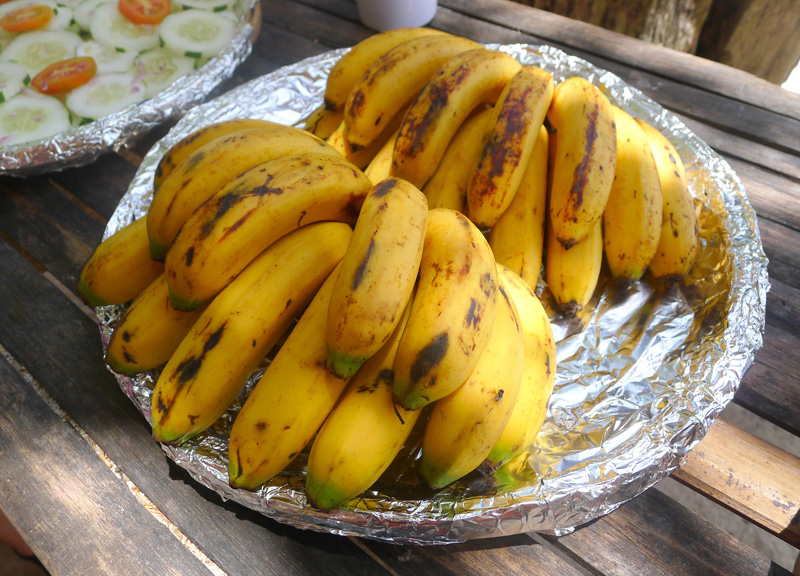 Fresh coconut (buko) quenched our thirst.
The rest of the afternoon was spent enjoying the sun and the rather cool saltwater while feeding the friendly fishes.   Here you will see fish even at the shallowest part of the beach shore and seeing them come to us (or rather the bread) was a really cute sight!
We left the island at around 3:30 p.m. and was back at Puerto Princesa before 5:00 p.m.
What a sweet, sun-kissed Sunday with lots of happy memories created!
To those interested, our Honda Bay Tour cost us only P2,600.00 (that's P1,300 per head).  Very cheap considering that it's a whole-day trip with arranged transportation to and from your hotel (and the van was a Grandia pa, naks!).   You can email me for the contact details of my travel agent =)
More pictures (and stories) of our Palawan vacation coming up!