As promised, here's a sneak preview of our wonderful vacation in Puerto Princesa, Palawan.  It's been 5 days of enjoying the sun, discovering new food and new places, meeting new acquaintances and enjoying rural life.   Everything there is so laid-back AJ and I are now thinking of spending our retirement life there, hehe!
Anyway, I could not have done this without the help of my office colleagues who are based in Palawan, and who so kindly arranged all our tours and accommodation.   Because of them, AJ and I were able to maximize our 5-days, 4-nights stay at Puerto Princesa City.
It's been almost a week since we're there and below are the 10 things we so deeply, madly, truly miss about Palawan:
1.  RAQ Pensionne.   Our home for 5 days and 4 nights.  I also stayed here way back in 2006 when I first visited Palawan.  This little, charming pension house is located in the city and is just beside the luxurious Legend Hotel.  But I will never trade the homey ambiance of this one with those of modern hotels and pension houses there.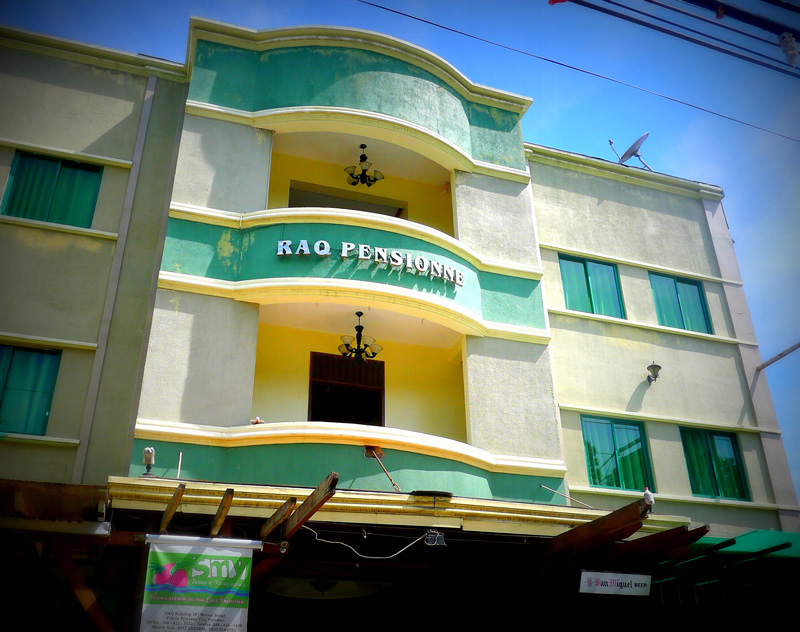 2.  Taxicles (coined word for "taxi-tricycles").   Our day tours always end in the afternoon and after taking a rest at the pension house, AJ and I will explore the city until its time for dinner.  The taxicles are the mode of transportation at Puerto Princesa City.   There are no taxis or jeepneys there.  The taxicle fare is P8.00 to P10.00 per person, and one taxicle can sit up to 5 persons.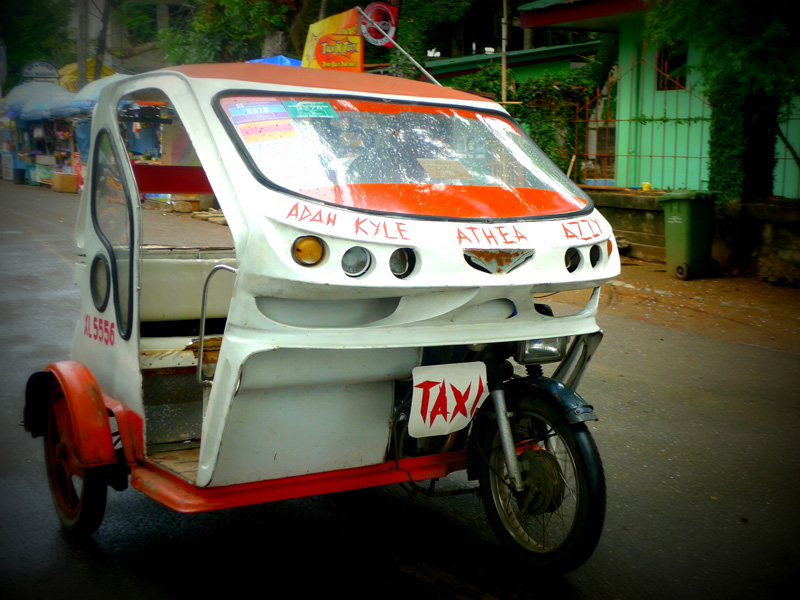 3.   Underground River.   It's AJ's first time (and my second) to see and explore the Underground River, one of the New 7 Wonders of Nature.   The 2 hour trip to Sabang was so worth it with our tour of the Underground River and the funny trivia shared by our boat guide about the naturally-formed stones that you will see inside the cave.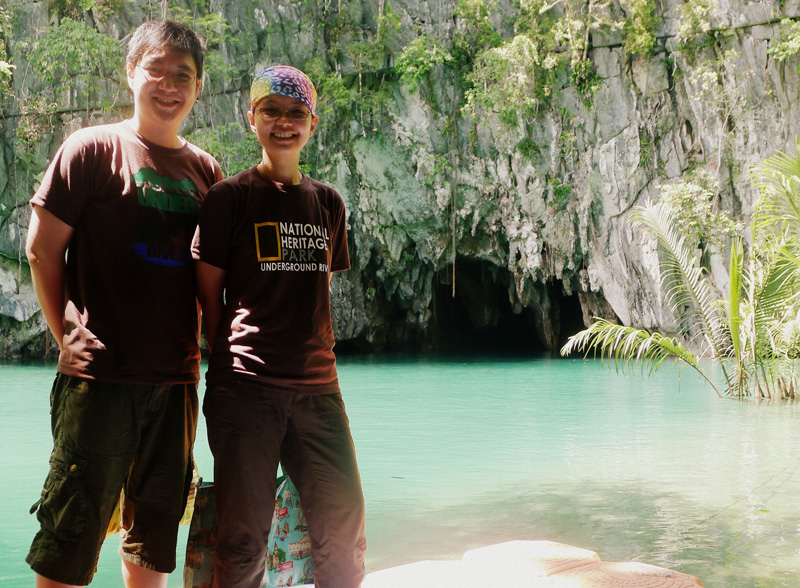 4.  Starfish Island (Honda Bay Tour).  When at Palawan, island hopping at Honda Bay Tour is a must!  Our package included 3 islands, one of which is called Starfish Island because of the abundance of starfishes in there.  There is this big 'photobooth'-style frame made of bamboo woods at the beach shore, a popular attraction among the local and foreign tourists.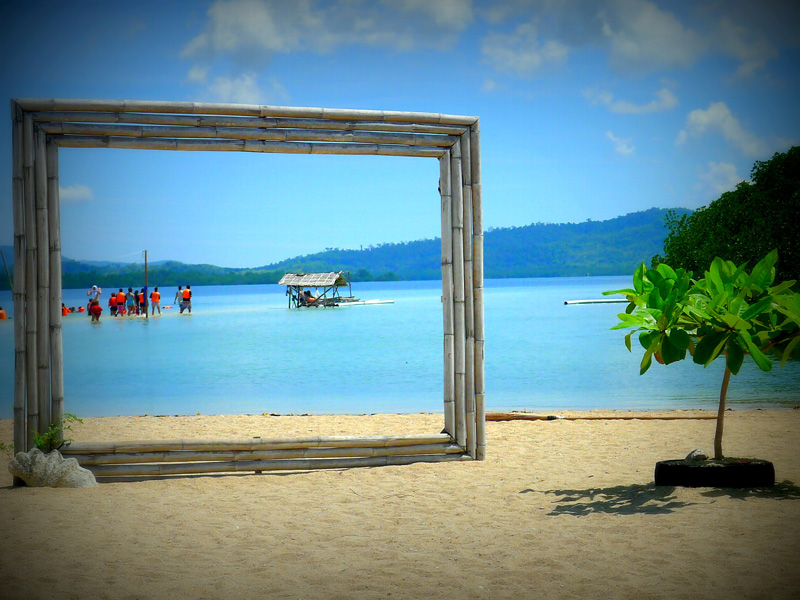 5.  Pandan Island (Honda Bay Tour).   A lovely, lovely island that is perfect for snorkeling, kayaking and sun-bathing!  More on this when I write about our Honda Bay Tour!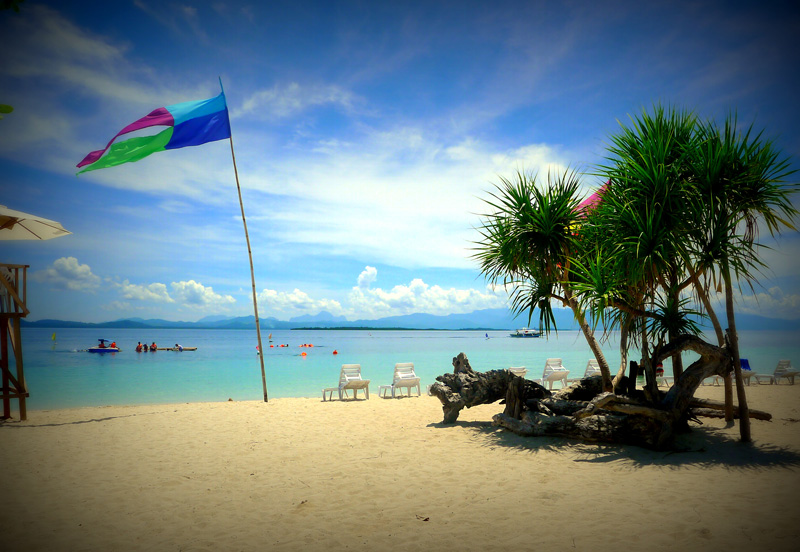 6.  French Bread.  There used to be a Vietnamese Village in Palawan that housed the Vietnamese refugees who went to the Philippines in the 70's.  It was them who introduced the Vietnamese cuisine to the locals there, who now knows how to make Vietnamese Chaolong and the delicious French Bread.   The bread, when lightly toasted, gives it a crunchy bite outside and a soft, soft texture inside.   Totally good!   I took home some of these for my mom.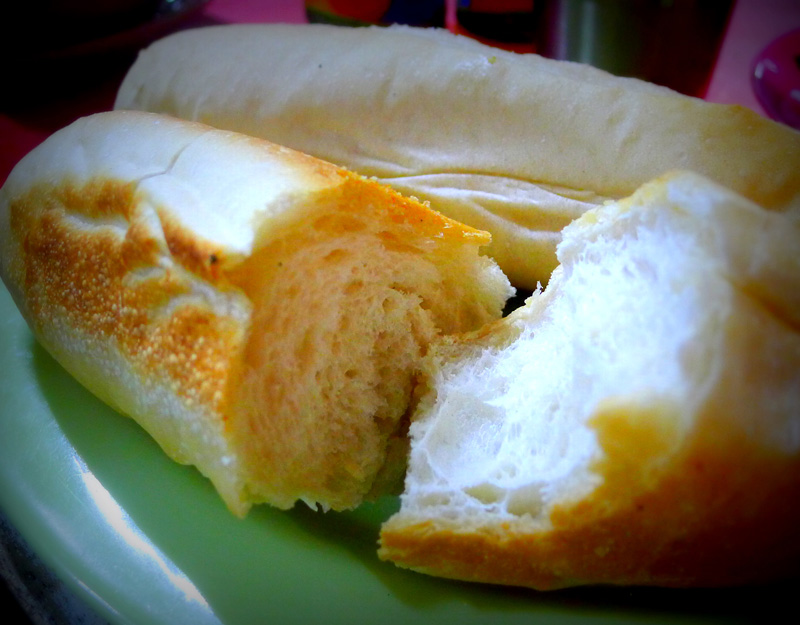 7.  Ka Lui.  A trip to Palawan will not be complete without having dinner at Ka Lui where the menu consists only of seafood and veggies – totally healthy!   Be sure to make reservations in advance because they do not accept walk-in customers.  Their schedule also fills up fast so do so make the call really in advance!
8.   Dos Palmas Resort.    The day tour at Dos Palmas Resort was the best part of our trip.   It was here where I felt totally blessed for being able to visit this part of the Philippines.    The coral reefs aare beyond beautiful.  And the best part? You get a 5-star hotel treatment even for a day tour.   There's just so much you can do at Dos Palmas that will make you want to come back for more!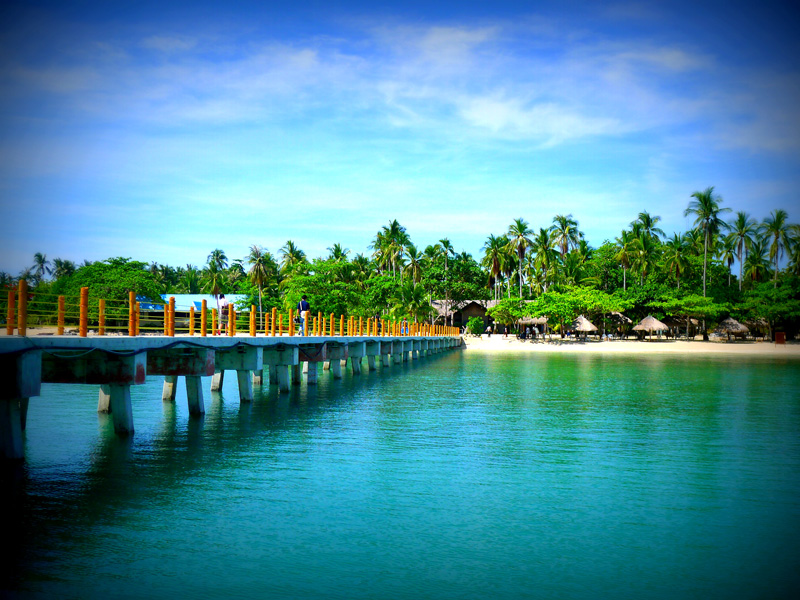 9.  Palawan's Animal Sanctuary.   A trip to the Crocodile Farm is always part of the city tour packages in Palawan but there's much to this than crocodiles!  Get lost in the animal sanctuary which you'll find within the compound and discover other wonderful animals like these Palawan Hornbills, which totally charmed AJ and me.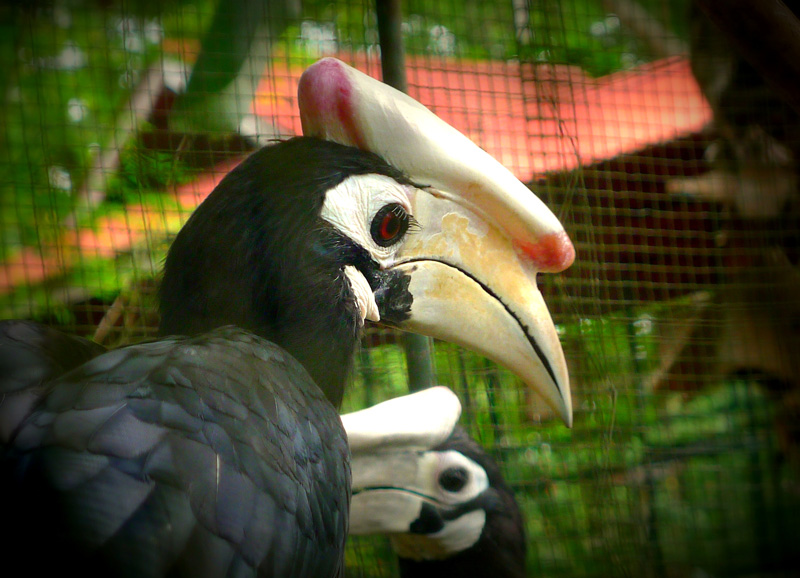 10.   Palawan South Sea Pearls.  The pearls!  Palawan is known for the golden south sea pearl variety.  It is best to buy them here because not only are they cheaper, you can also choose the loose pearls yourself!   If you have been following me on Instagram (I'm @dbrightspot there), you probably have seen the south sea pearls I was able to score during our stay there.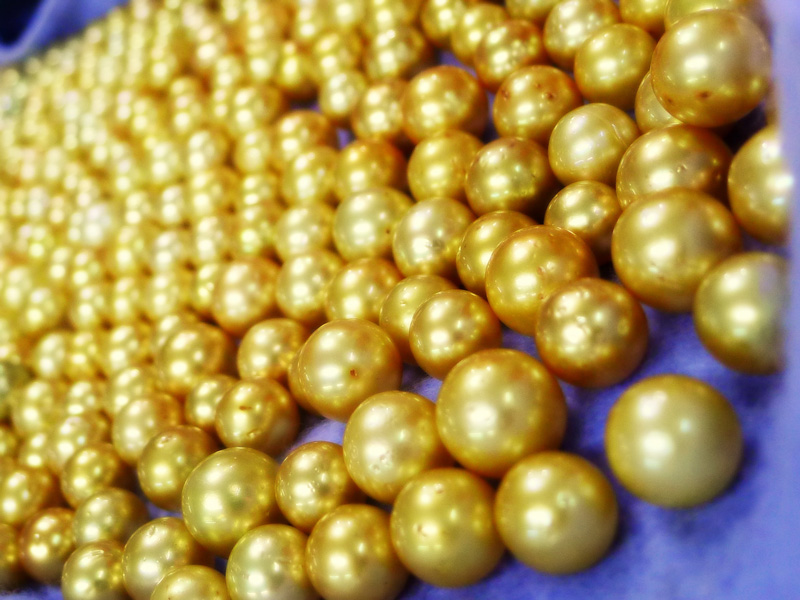 More stories coming up about our Palawan trip, so stay tuned!  For pearl lovers out there,  I will give you tips on how to shop (and haggle for pearls!) when at Palawan.
Have a great Saturday, all!