Who wouldn't fall in love with these stackable arm candies?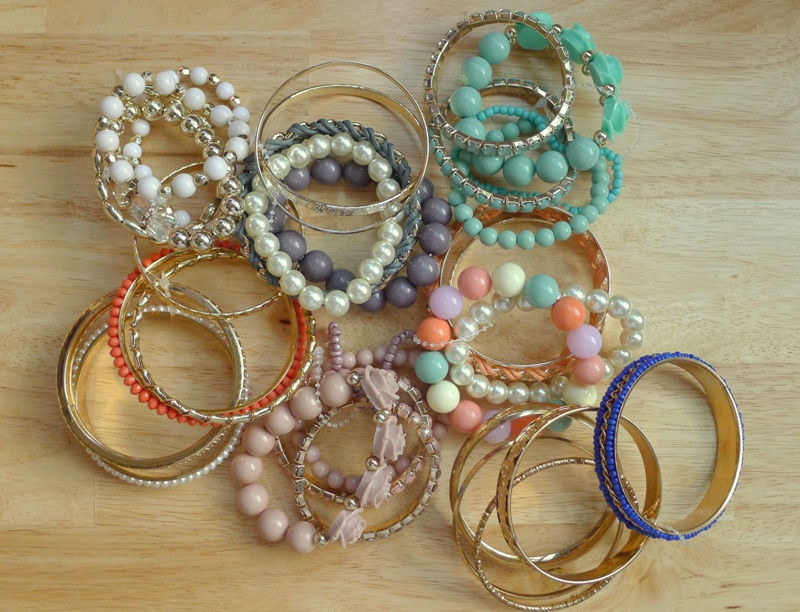 I found them today at 168 Mall in Divisoria while looking for the perfect holiday gift to my office colleagues.  95% of them are female, so accessories are good choices as they'll sure need these to glam up their holiday looks!
I thought of buying the same style I bought for myself some months ago (check out the arm candies here) but my my ever-reliable Divisoria shopping buddy, Mae Anne,  saw these and I was instantly sold on the colors, design, and number of these bundled bracelets.  And the price?  Secret!  But the clue is somewhere in this post (hehe!).
Meantime, feast your eyes on these arm candies full of sparkle and shine, perfect as gifts this holiday season!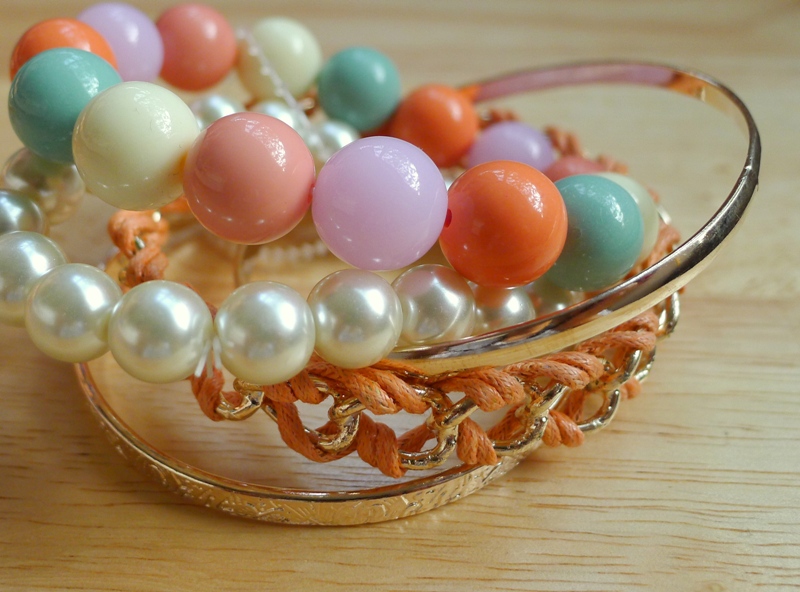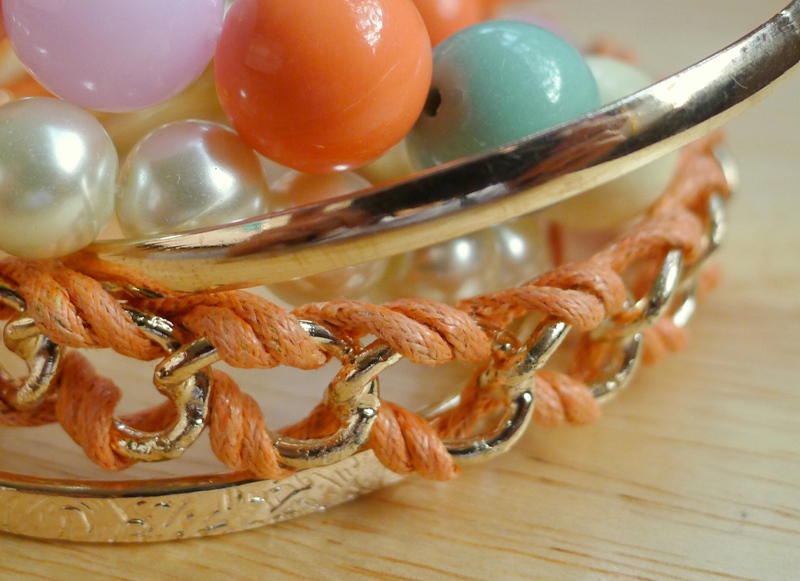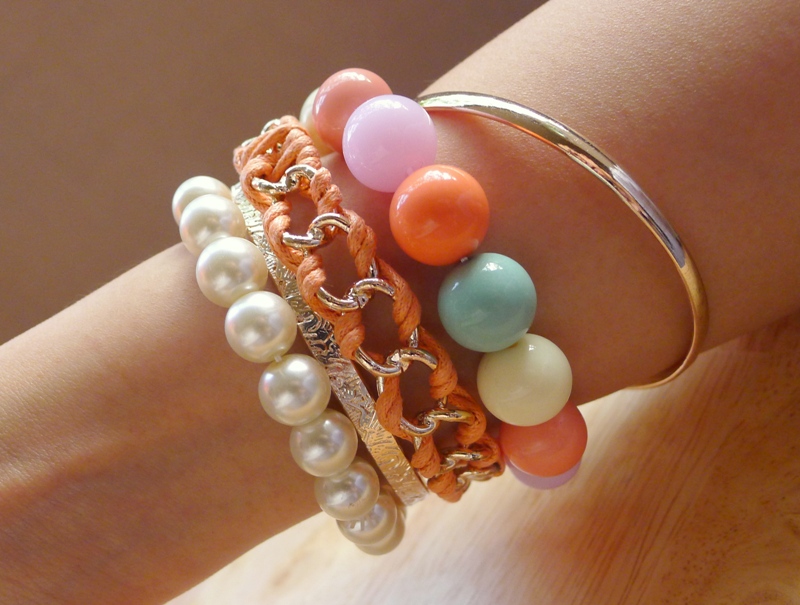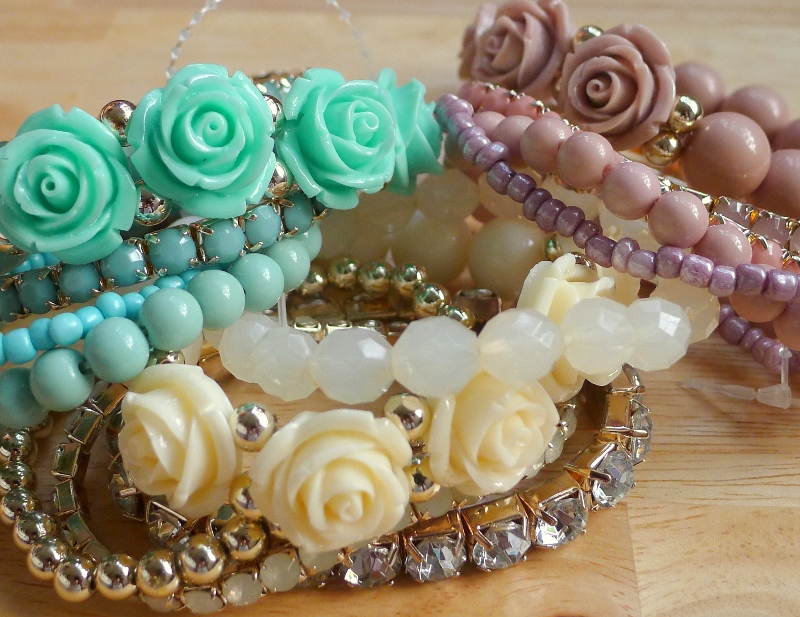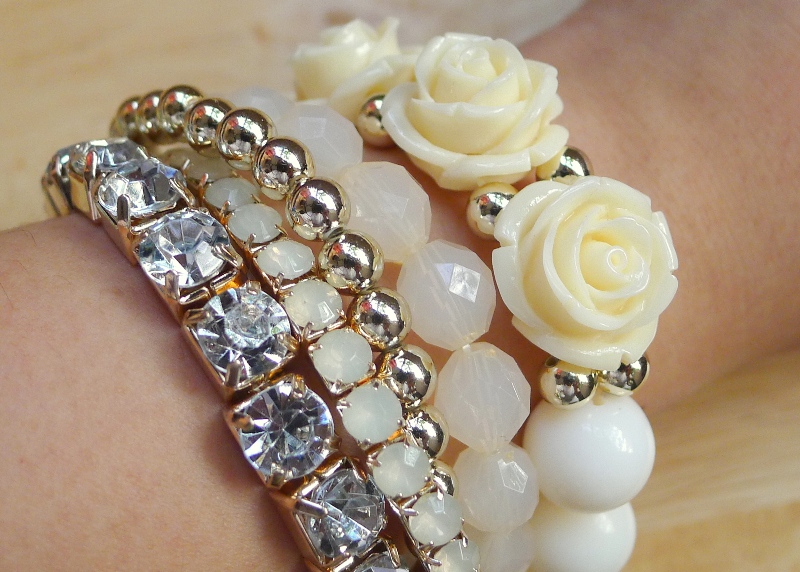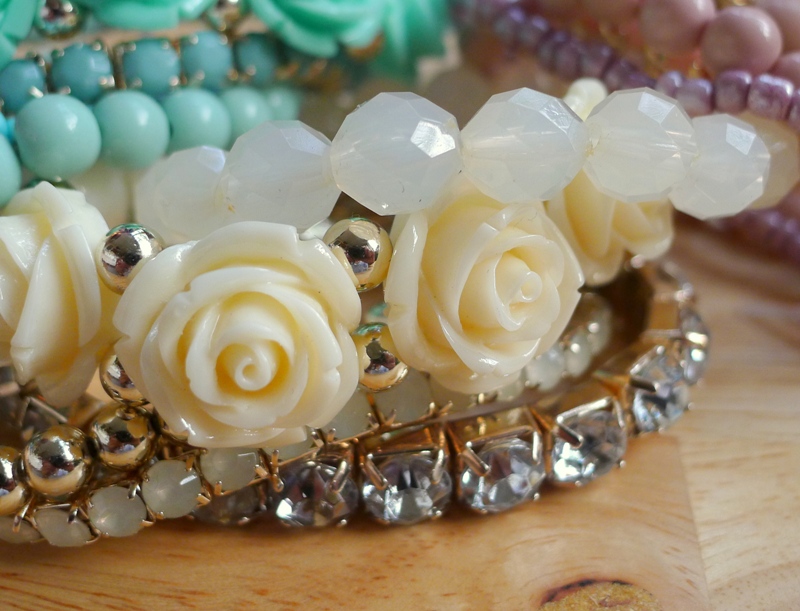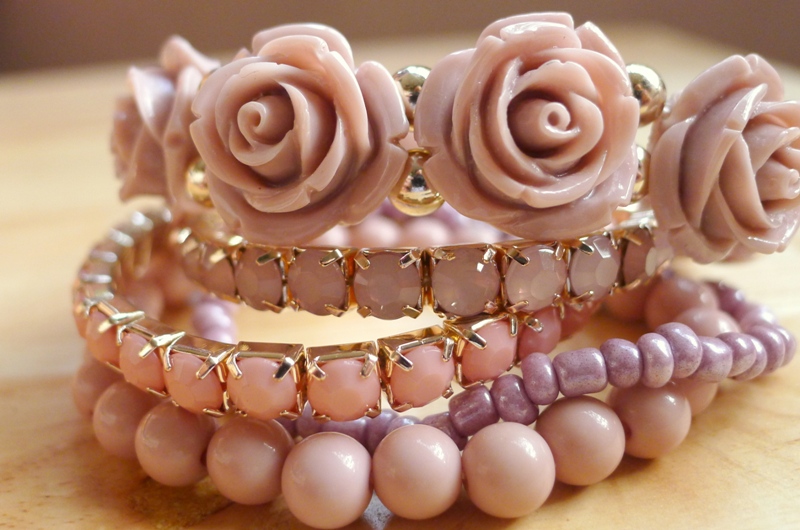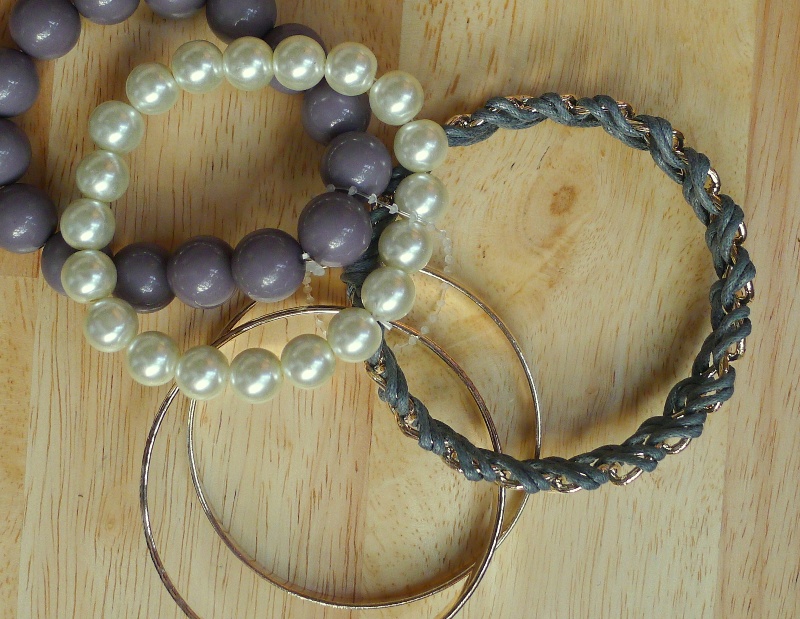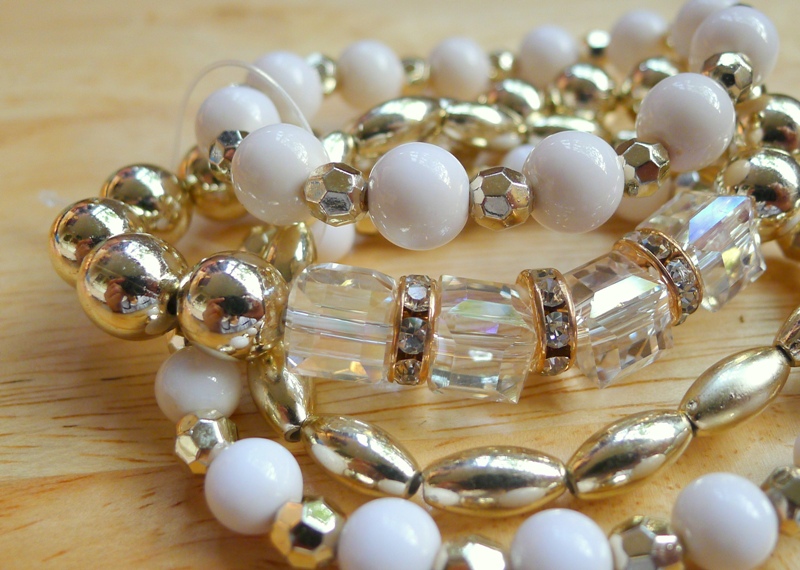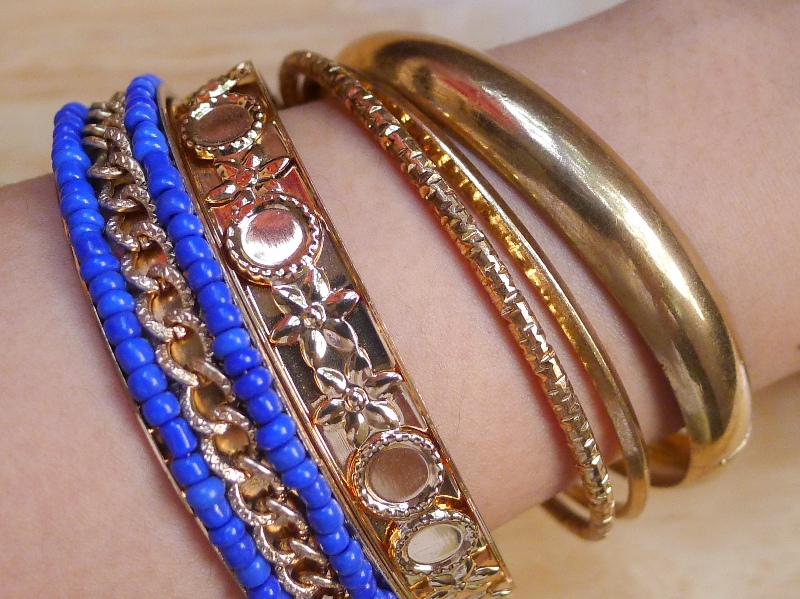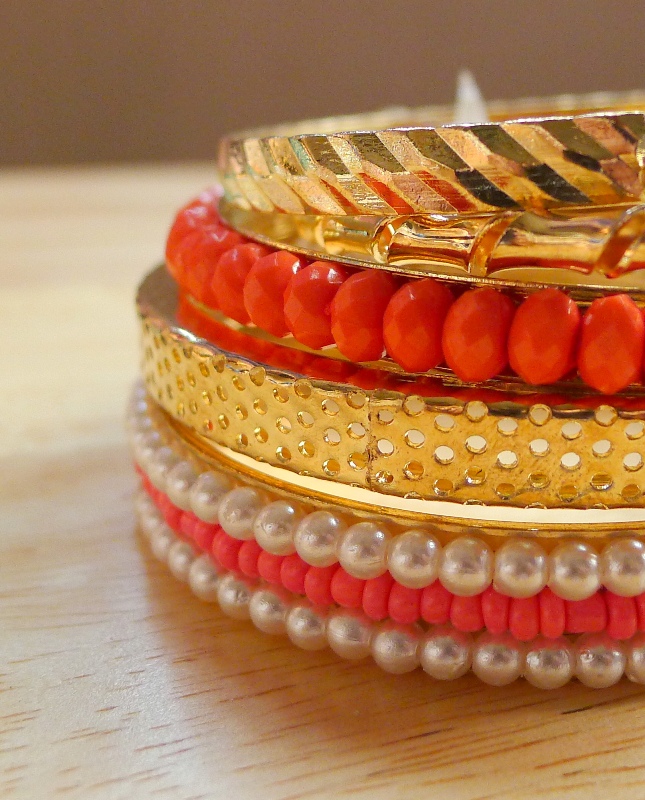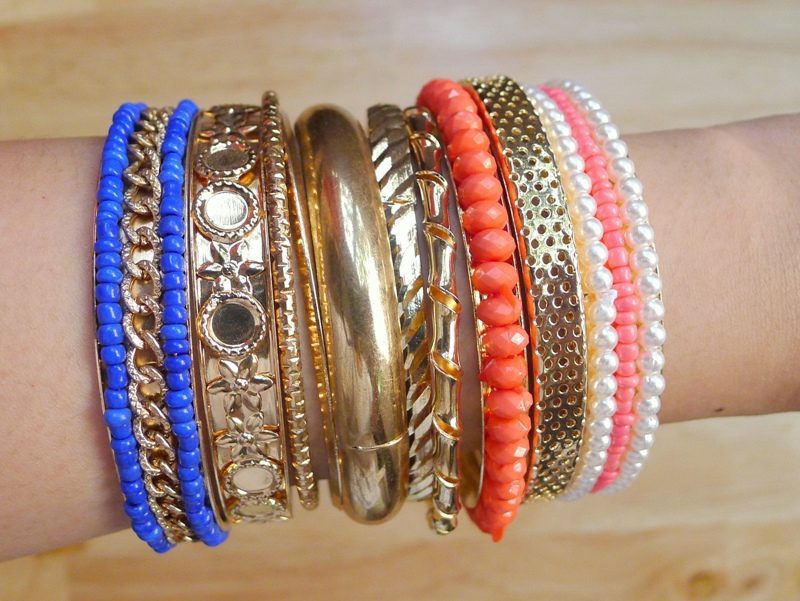 I bought about a dozen of these in similar designs but different colors, and they cost me less than P1,000 all in all.  So cheap, isn't it?  Check out Forever 21 for these same styles and I bet you the price there is 5x-6x higher!
In as much as I want to take note of the stall number where I bought these, I just couldn't.  The crowd at Divisoria today was insane!  Maybe it's because people have started their Christmas shopping already.  It's a good thing we spotted these bracelets first and there weren't much shoppers yet at the stall where we saw them.
Our only mistake was that we didn't withdraw enough shopping money before our trip to Divisoria.  Even though Mae and I arrived at 168 Mall early, we weren't able to shop instantly because our bank's ATM service was offline!  So while waiting for it to go online, we looked around muna and that's where we found this stall selling accessories.  We were able to buy only a few because of the little cash we have.  Once we were able to withdraw, we went to find our way back to the stall and, as expected, we got lost!
Actually, we could have just bought the additional bracelets from the other stalls selling the exact same thing (there are plenty of them there) but if we do that,  then we will not be able to get the wholesale price anymore unless we buy the minimum quantity again (in this case, 6 sets of the bundled bracelets).
So there, always bring enough cash with you when shopping at Divisoria because you'll never know when will your ATM go offline.  And now our number 2 rule is: get the calling cards of the stalls you're buying from, especially if you have plans of going back to buy more items.  The minutes you save from locating the same stalls can be spent finding more bargains!
How's your Christmas shopping so far?