I celebrated my _ _th birthday last week in a very quiet but food-filled way.    It fell on a weekday and I took the day off from work so I can relax, hear mass and spend a quiet dinner with my family (which turned out to be not-so-quiet!).    I chose the newly-opened Watami at Glorietta 5 for my birthday dinner because it's new and  for a fully serviced Japanese restaurant, it's not expensive.
That's my parents at my right and AJ at my left.  Across us are my cousin Mae Anne (in red Japanese kimono blouse) and Ate Rowena (who's not looking properly at the camera hehe):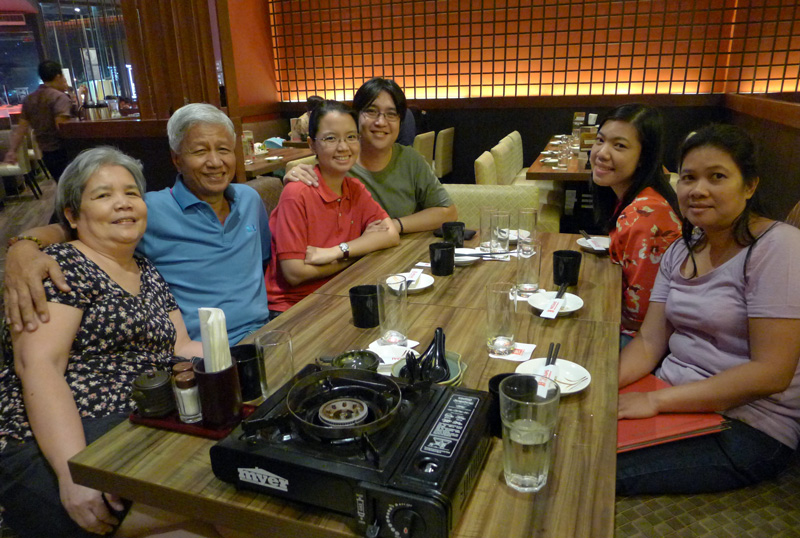 Me and AJ playing with the chopsticks: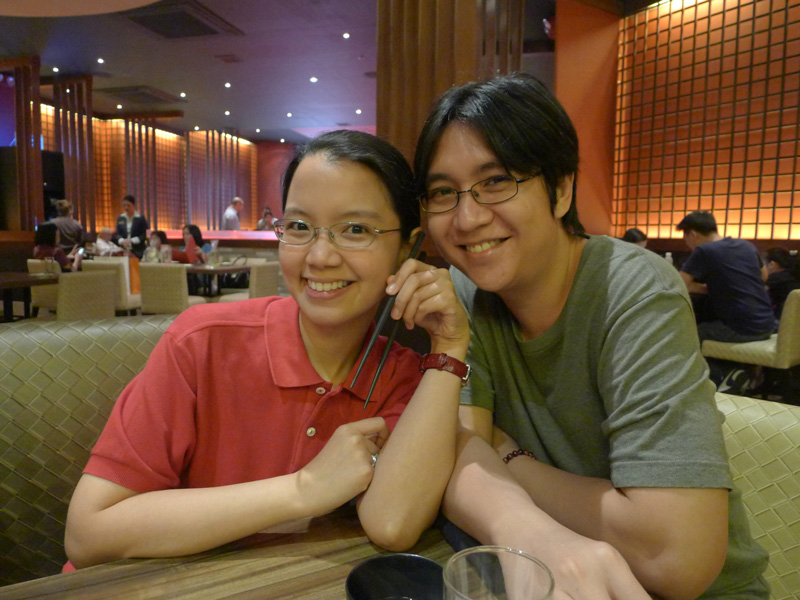 Wacky shot with my parents (my mom rocks!).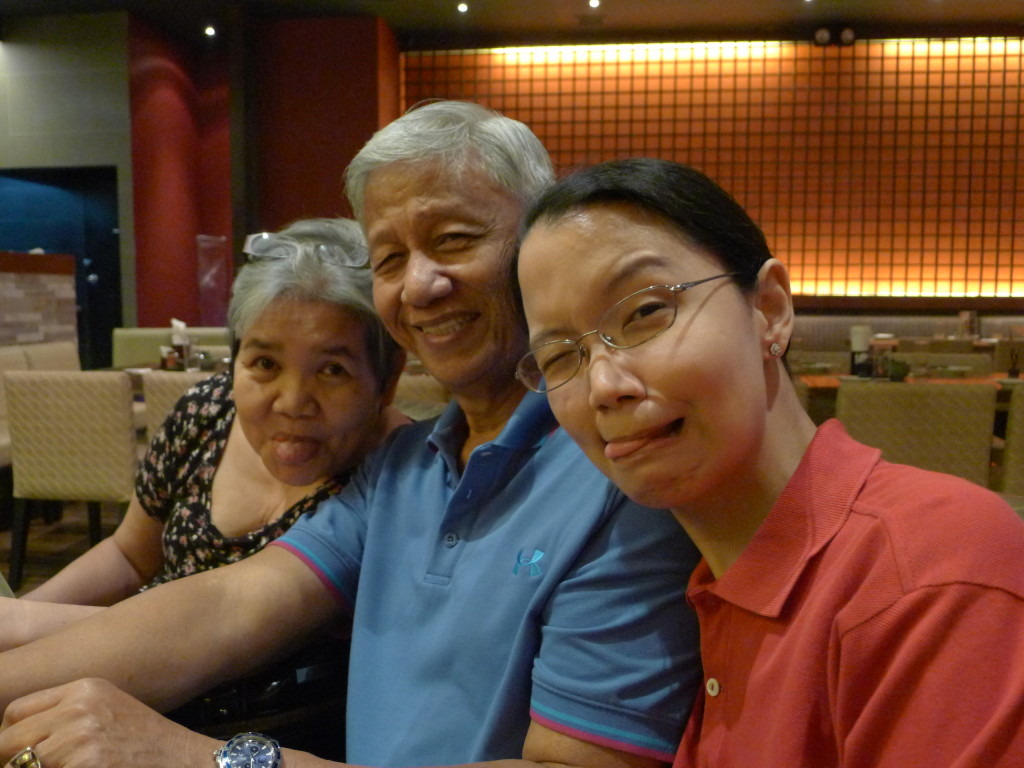 We capped my birthday at home with a nice apple pie from Purple Oven (sorry, I forgot to take pictures!) and freshly brewed Batangas coffee.
Then last Saturday AJ and I met with Pia, my super-friend from college who's here from Vietnam, at no less than the TWG Tea Salon and Boutique at Greenbelt 5.    The three of us sampled 5 different types of teas (that's 5 pots!) and all flavors of their French Macarons!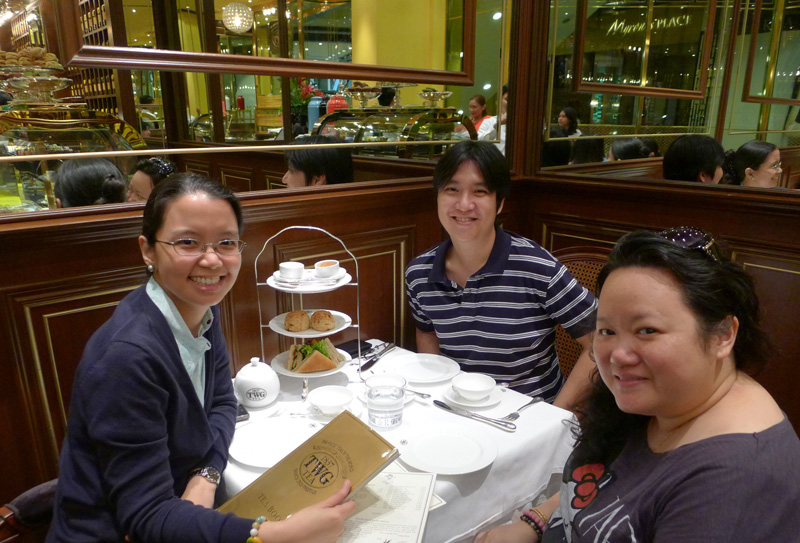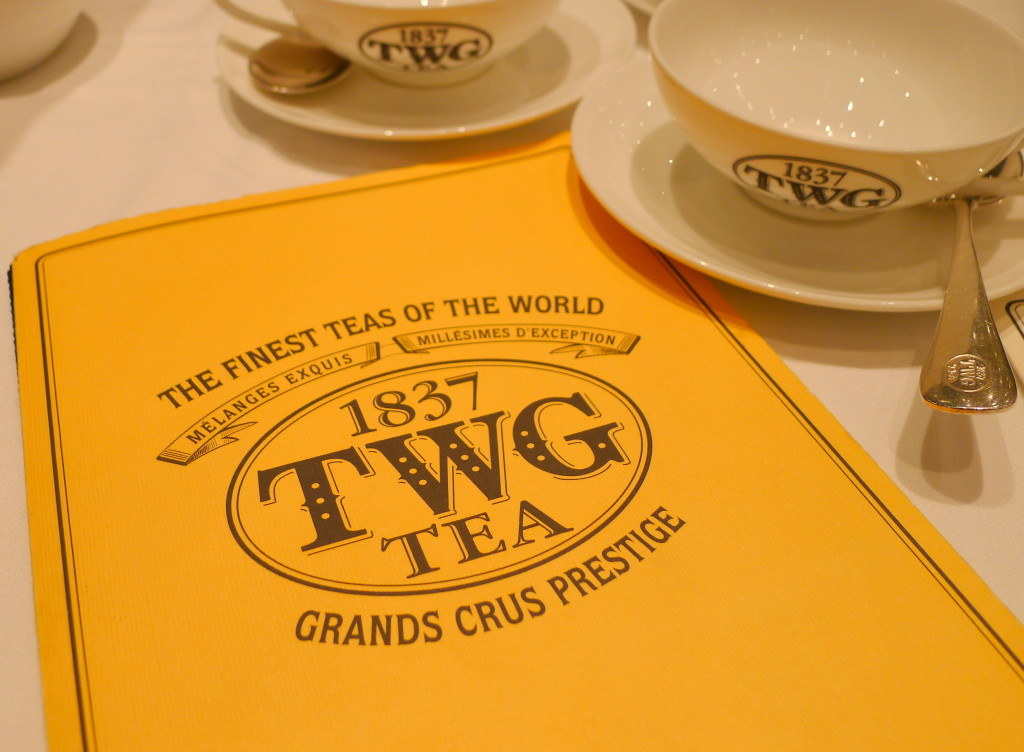 I had a grand time with the 2 wittiest persons I know (next to my mom!)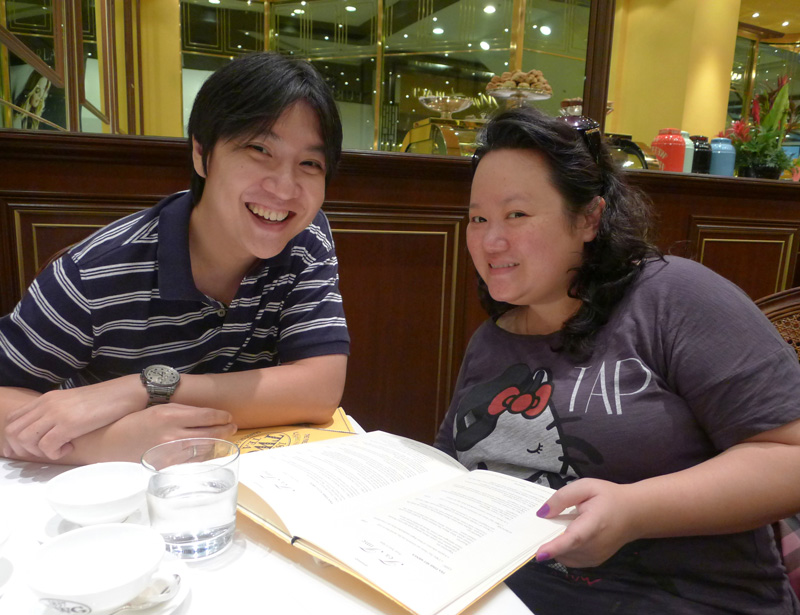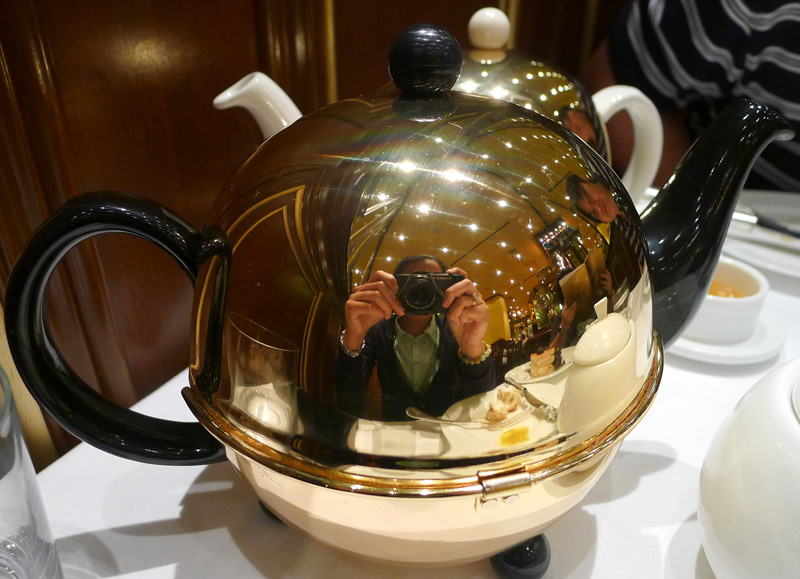 Then Sunday (which marks the first day of the Chinese New Year), we were at Robinsons Magnolia for lunch at Ramen Bar with my another super-close  friend from college, Denise, and her family. You may remember Denise from our DIY tea party last year.
But this time, she was able to bring her youngest daughter, Raine, much to my delight.   Raine is such a doll and now that she's a toddler, playing with her is such a delight.
Opps, the baby is practising to be a lady…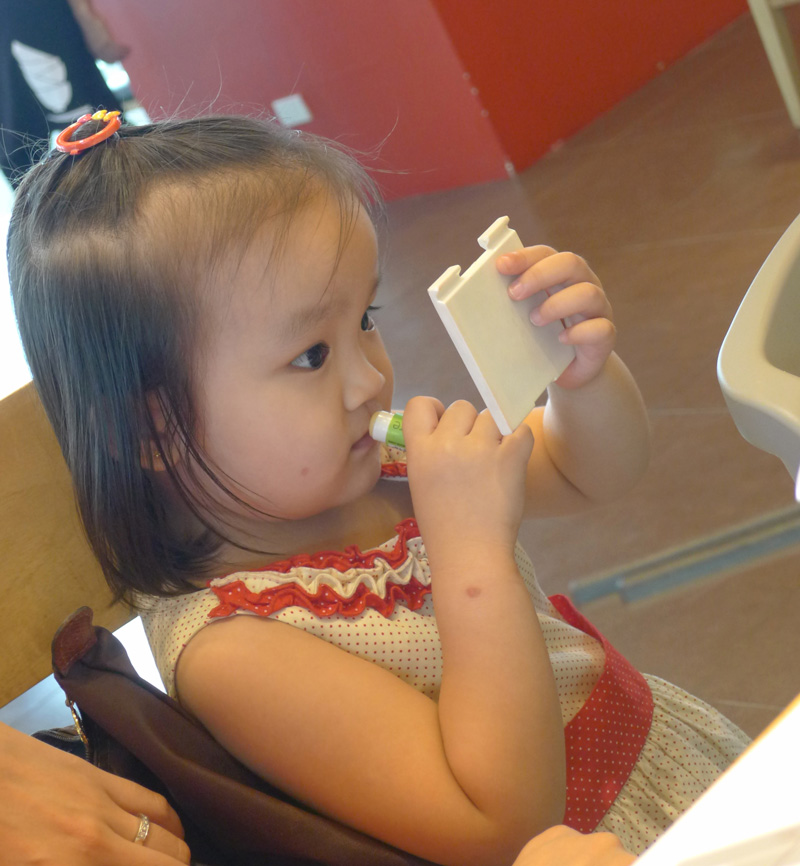 While Raine is touching up on her lip balm, Maxine and I were busy poring over the science almanac books that I gave her as Christmas presents: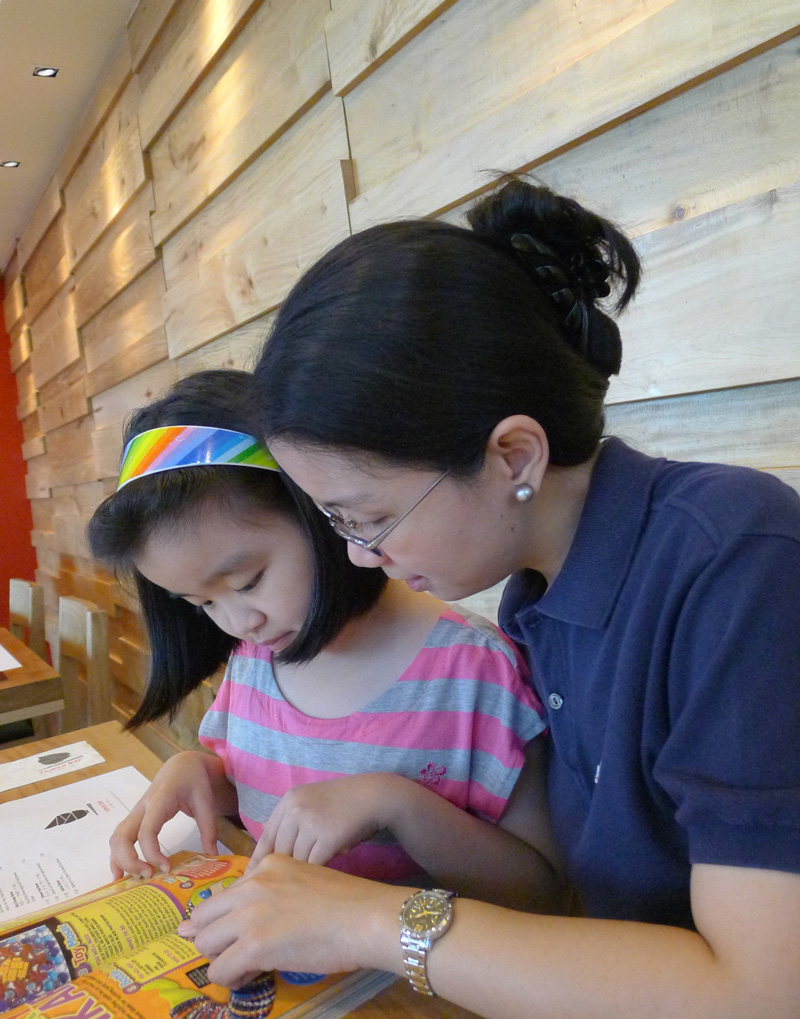 My photo-op with Maxine and Raine: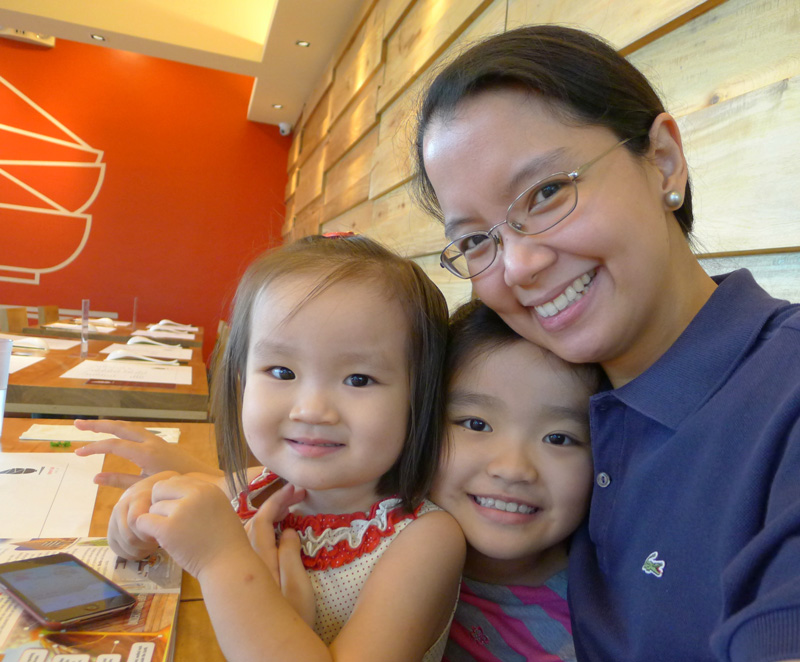 I love this shot of them (taken by AJ):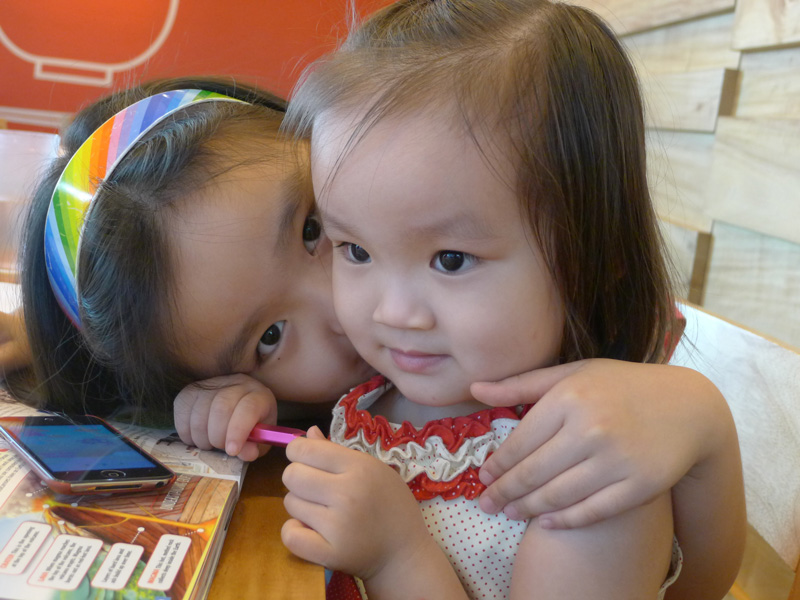 Group picture at Delicakes by Joly, Robinson's Magnolia where we had our after-lunch coffee and dessert :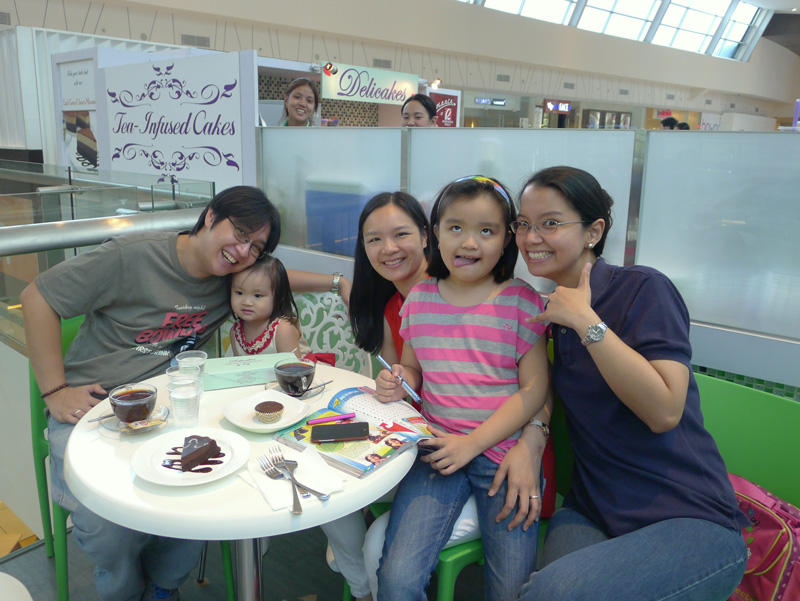 We all passed by National Bookstore after and look what I found on sale at 50% off!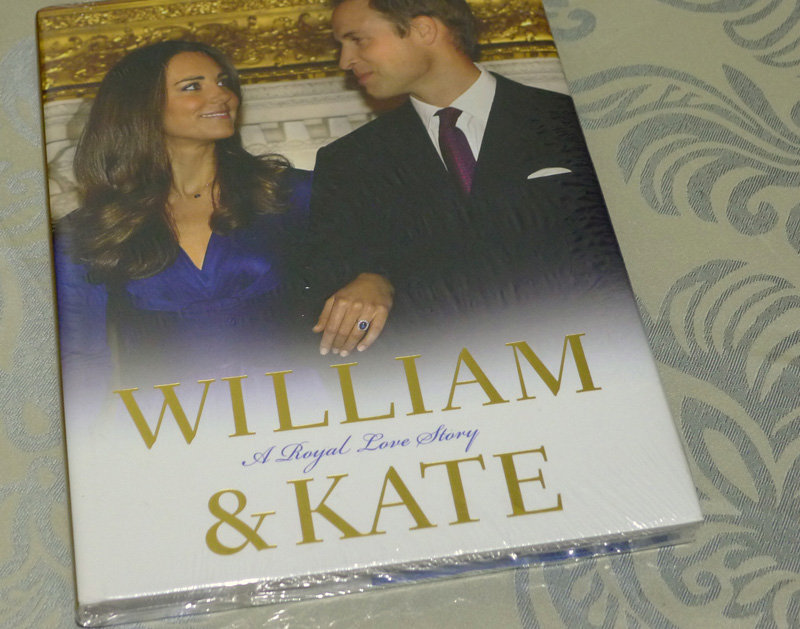 It was a fun-filled week with friends and my family over sumptuous food, lots of laugh and a  surprise bargain find!
Exactly the kind of birthday celebration that I want!
(Watch out for my food posts on TWG Tea Salon and Boutique, Watami and Delicakes by Joly.  I'm finding it difficult to choose the pictures to publish because they're all making me hungry!  In the meantime, you may view some of the food pictures I took at my Instagram account @dbrightspot)