We found about Coffee Project in Sta. Rosa (Laguna) in an 'earth shaking' way, so to speak.
After spending AJ's birthday weekend in Tagaytay last month (where we stayed at Eco Hotel Cabins), we went to stop at Vista Mall in Sta. Rosa, Laguna for a late lunch at Denny's.
While dining and watching TV inside the resto, AJ and I felt the building shook.  Everyone at Denny's felt it too (except the attendants who didn't feel a thing because they were walking around, attending to the customers's needs).  It lasted for a few seconds, then stopped.  Everyone got back to their lunch (or merienda) but then, after a few minutes, another tremor was felt – and this time, it's stronger!
AJ told me to remain calm (I was about to stand up and head to the door already).   The shaking was longer this second time around but not so violently to make everyone inside panic.   We immediately checked for news online and found out about that Batangas was hit with series of strong earthquakes.
My mom messaged me to say that they are okay, but electricity was cut off in our area so she advised that we don't head home muna.
With nothing else to do after lunch, we looked around Vista Mall and saw this garden-like cafe called Coffee Project.
I haven't read much about this coffee place, but I was really, really impressed with their big space and lush interiors!  I'd describe it as visually intoxicating, hehe!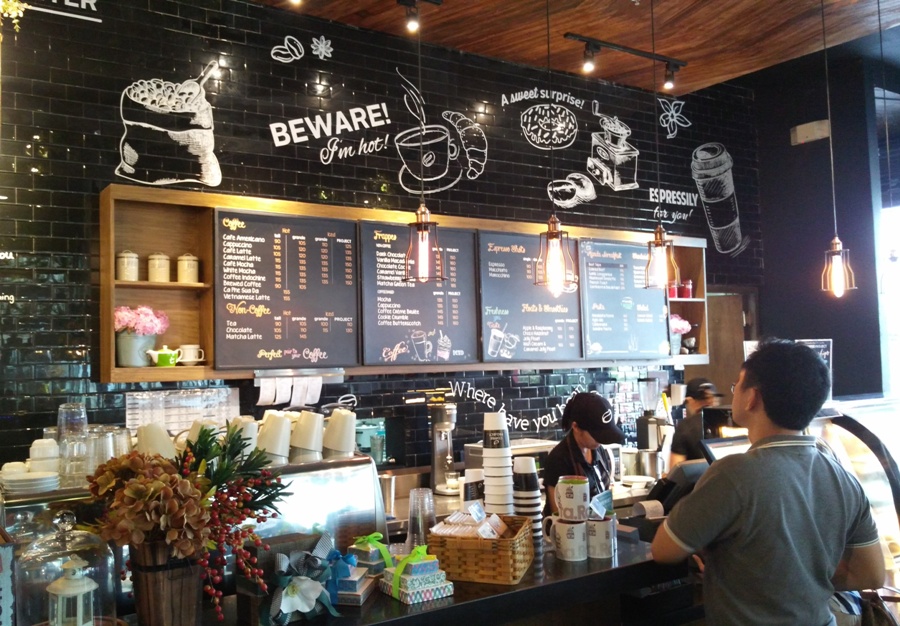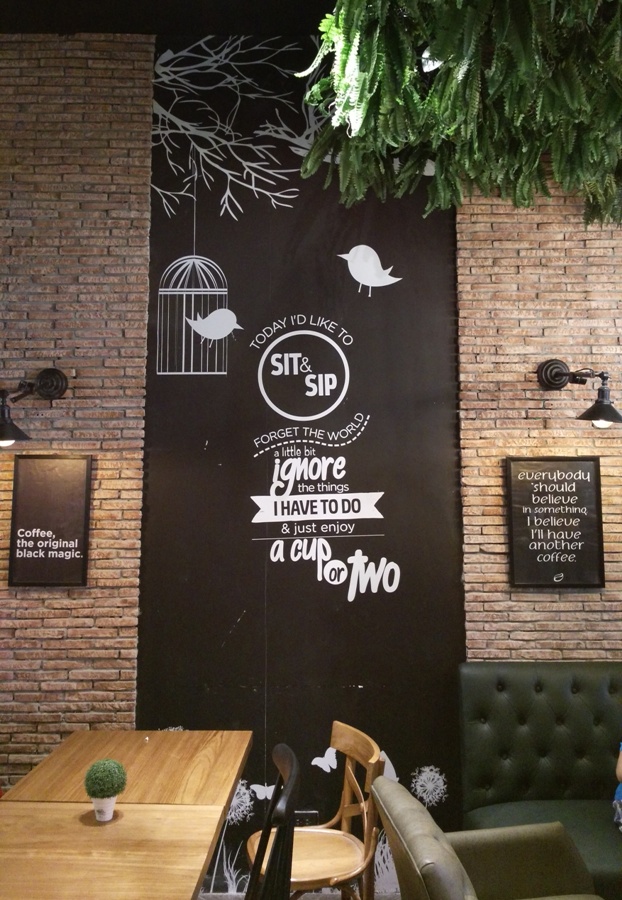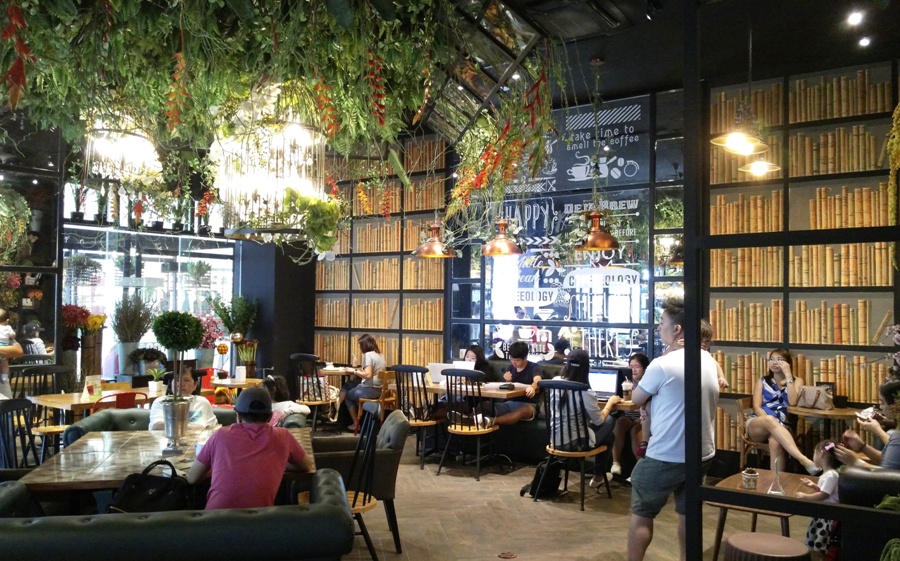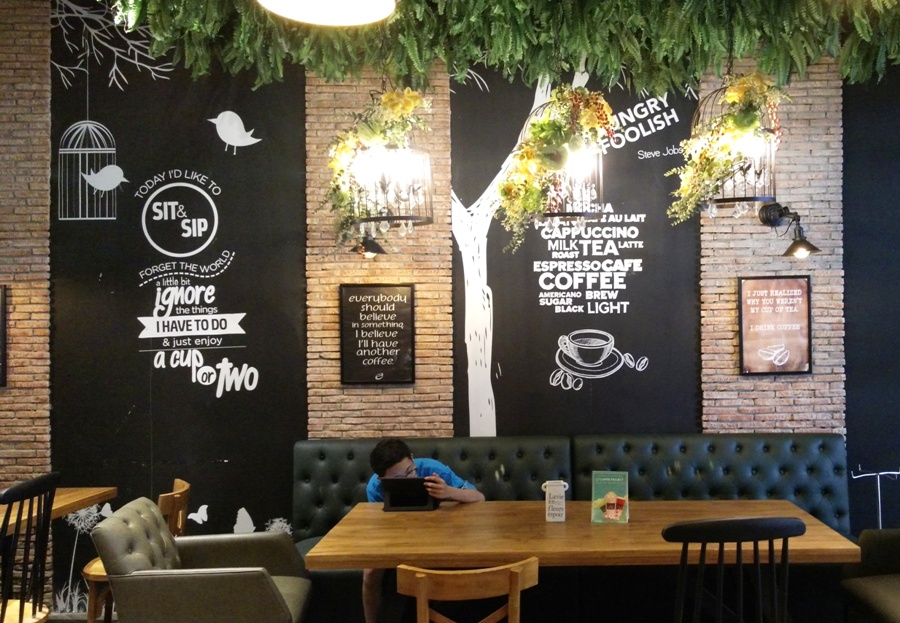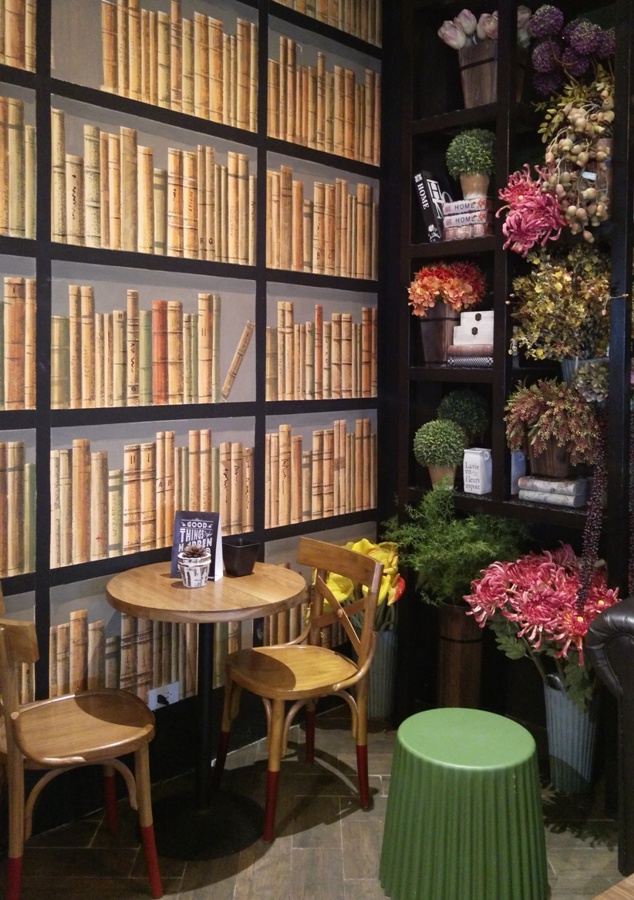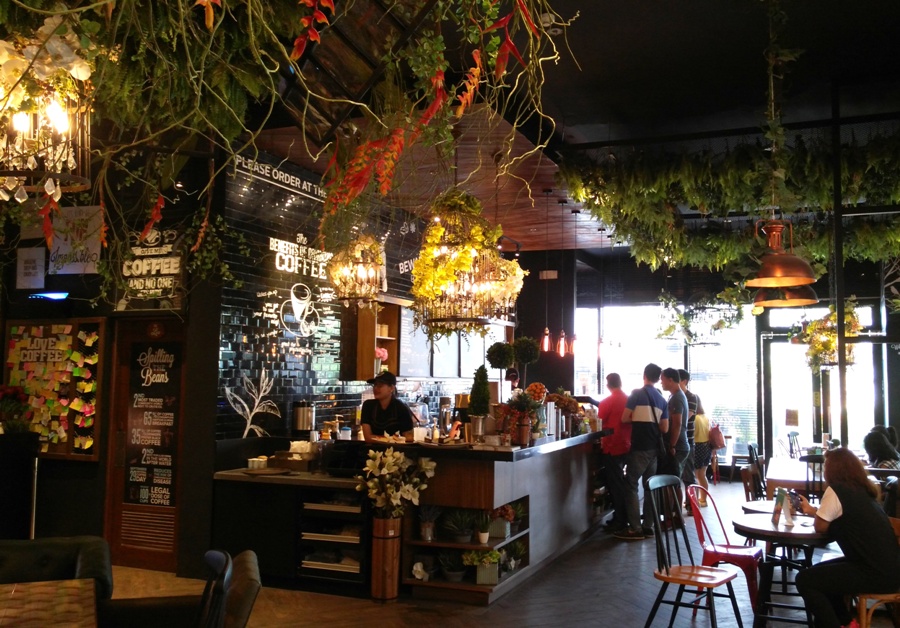 So many leaves and flowers inside…but all plastic  =(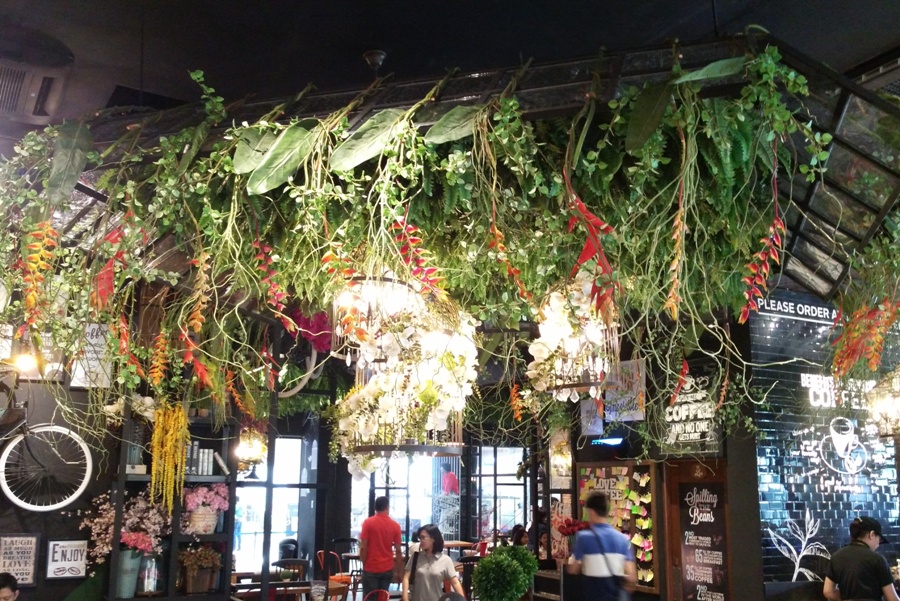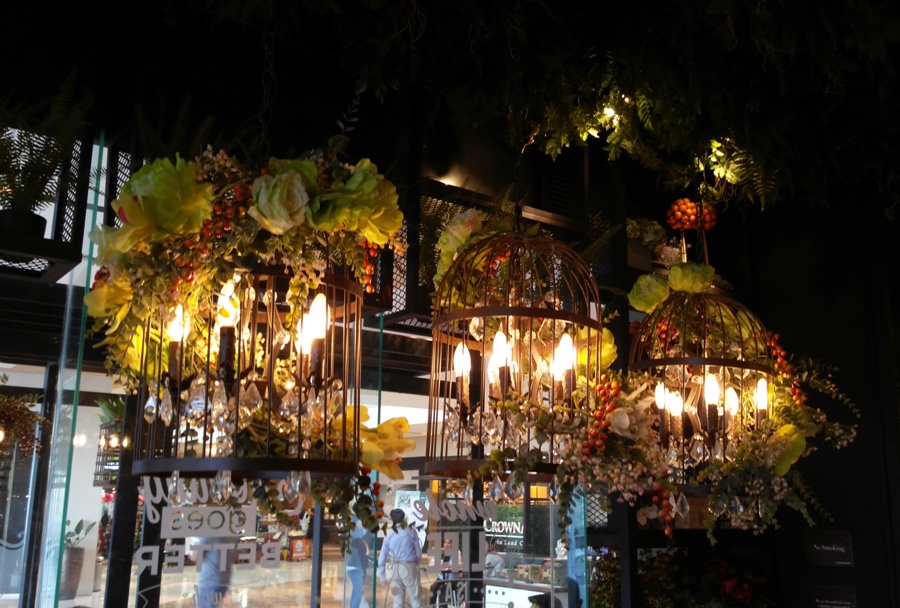 Coffee is good, but the rum cake we ordered was too sweet.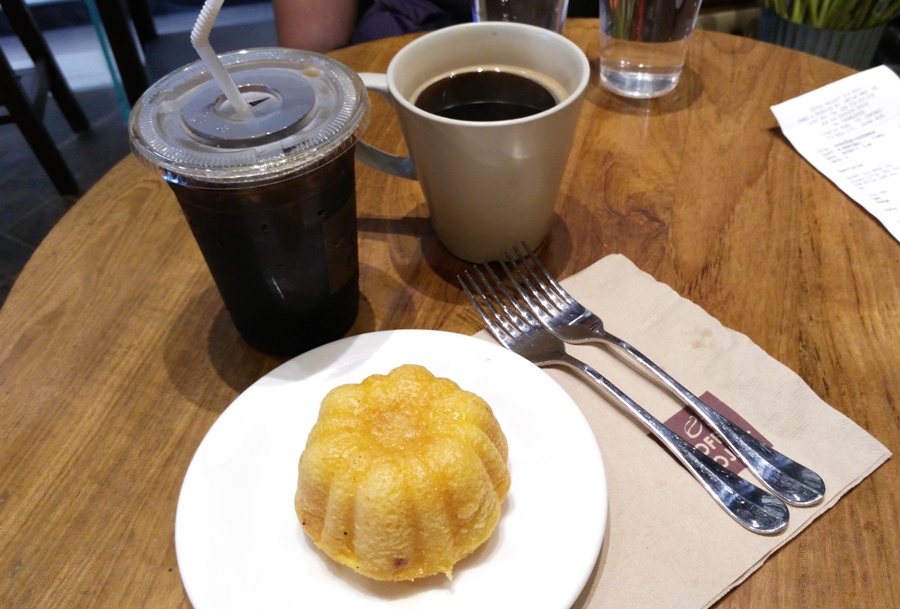 Despite having so many picturesque nooks and reading area, I ended up liking their "Loo" the most.  I almost didn't find it because the signage was so small. (It's that door on the right side of the picture below, with a very little signage "Loo" above hehe).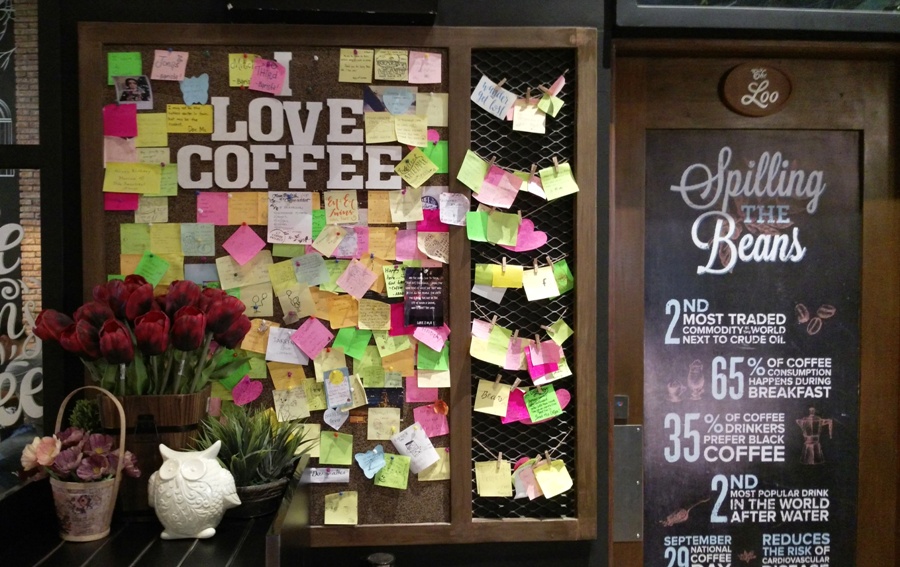 A peek inside the loo: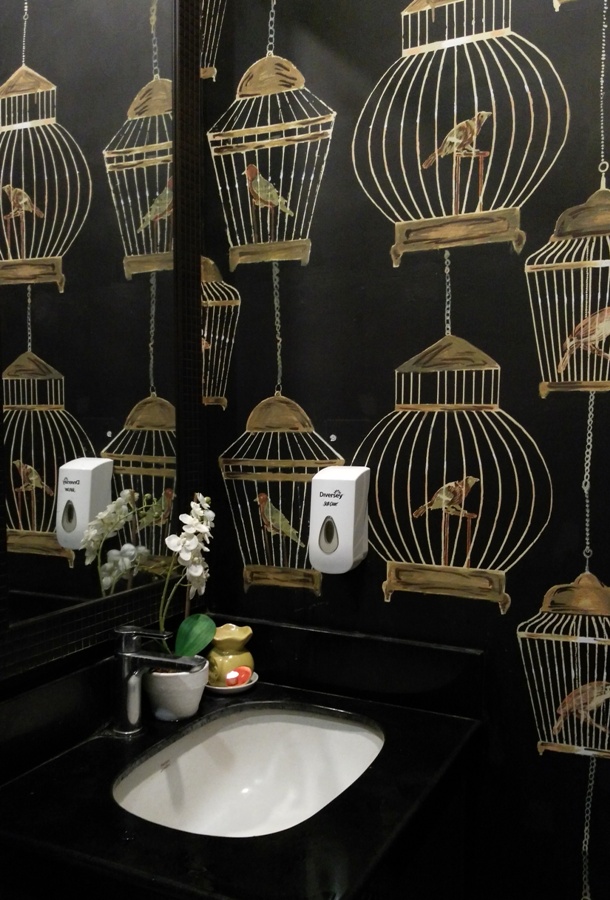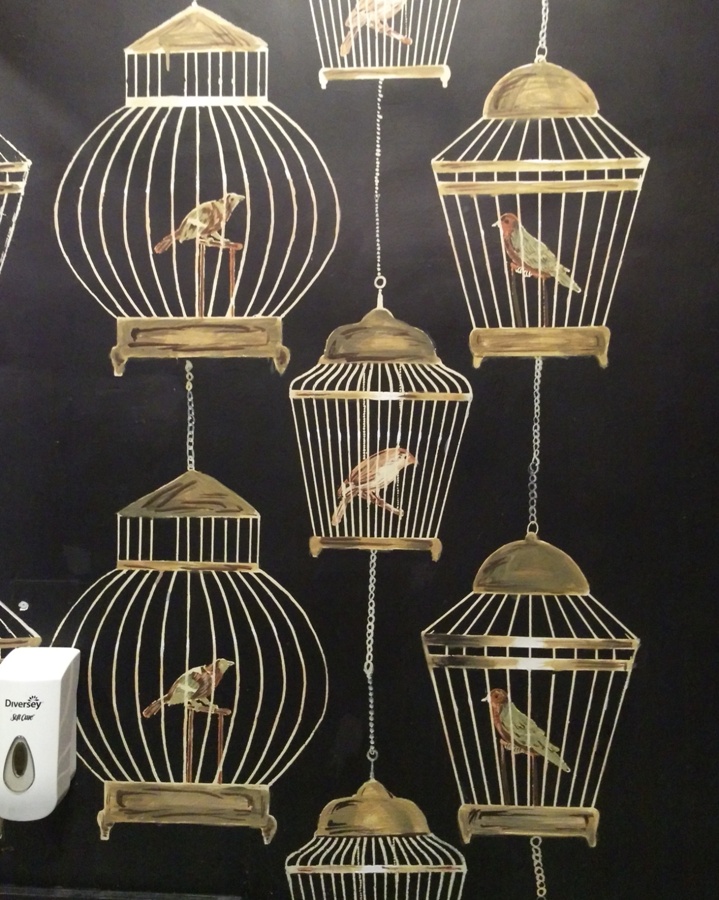 Hands down, Coffee Project has the prettiest bathroom wall decors!  I think they're hand-painted.  I'd love to have something like this at home too, but as a wall accent only as looking at too many birds will distract me from accomplishing anything!
I'd say that the lush interiors at Coffee Project did help calm my nerves after the earthquake experience, but it's not a coffee place I'll want to stay in longer because at some point, I got umay looking at the floral decors and I want to rest my eyes from it all.   Also, I wished they serve better coffee (sorry!).
But still, it's a cool place to bring your friends in for quick after-meal drink and dessert, or for long chats, and of course, let's not forget that the place is teeming with Instagram-worthy spots.  That alone would make it worth the trip, hehe!
Coffee Project | Vista Mall, Sta. Rosa, Laguna