We had a very pleasant stay at Eco Hotel Cabins in Tagaytay last weekend.   It's our first time to stay here actually, and we were beyond impressed!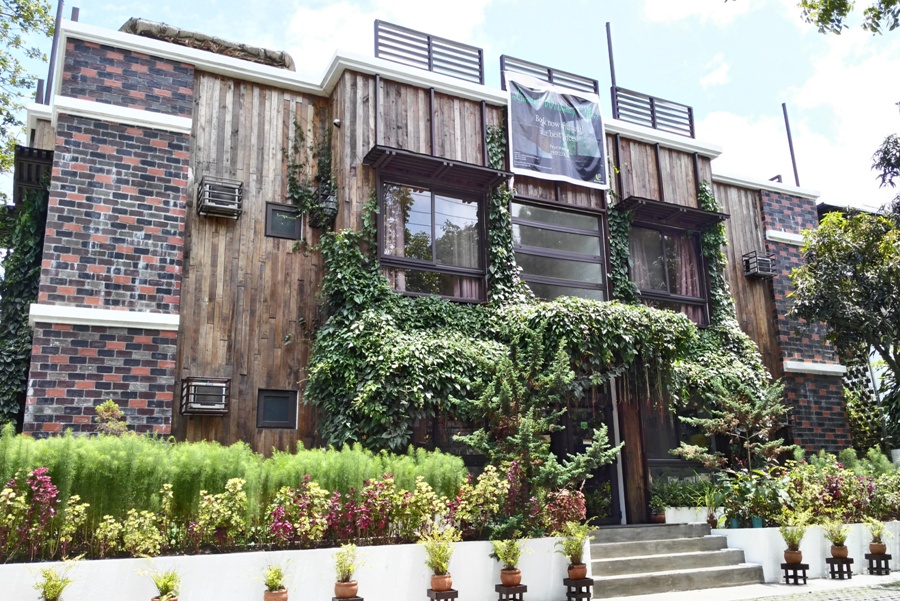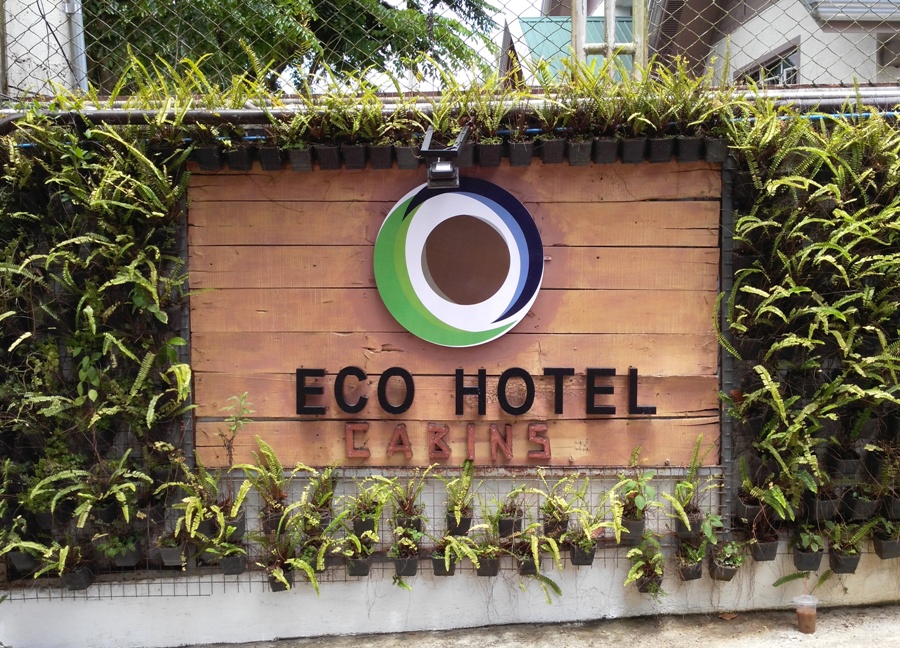 To start off, the location's perfect. It's just across Ayala Malls Serin, and with Pamana, Tsokolateria and Hawaiian BBQ – 3 of the most loved restaurants in Tagaytay – as its next door neighbors, hindi k'me magugutom hehe!
At Eco Hotel Cabins, "green is not just a color, but a way of life".  Here you will find lots of interesting use of upcycled materials.  At the hotel's lobby and common area, I spotted repurposed and upcycled wood planks (used as paint canvas or surface) and pallets (turned into bar and center tables), thick outer husks of coconuts and even egg cartons!  The wall paintings are also about eco and environmental conservation.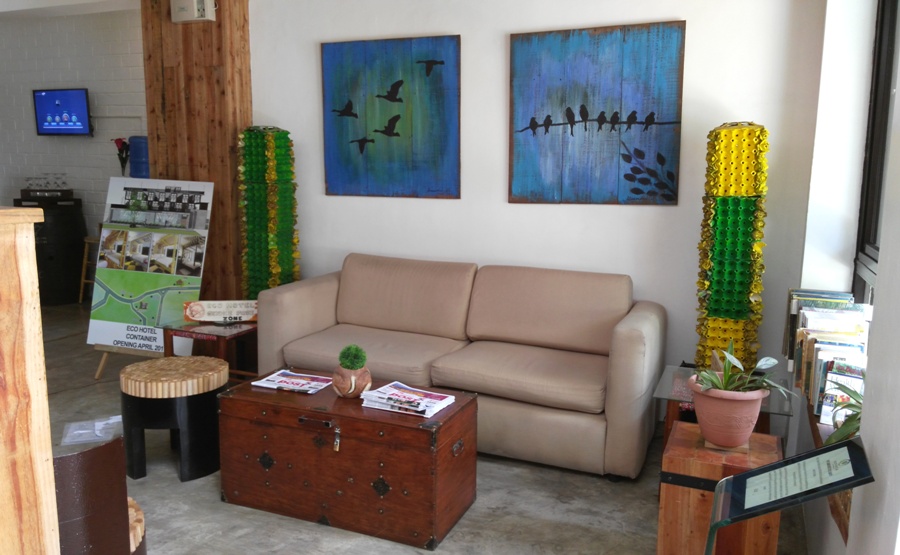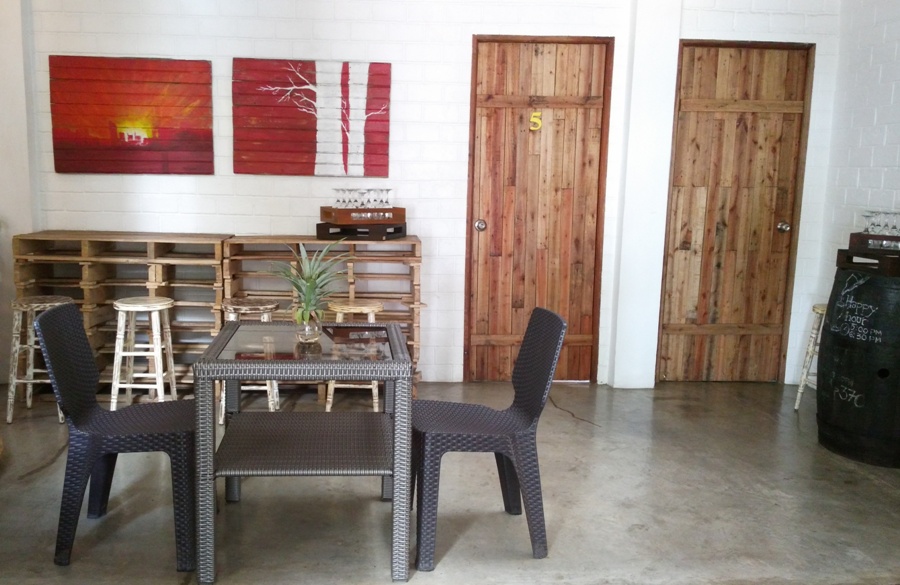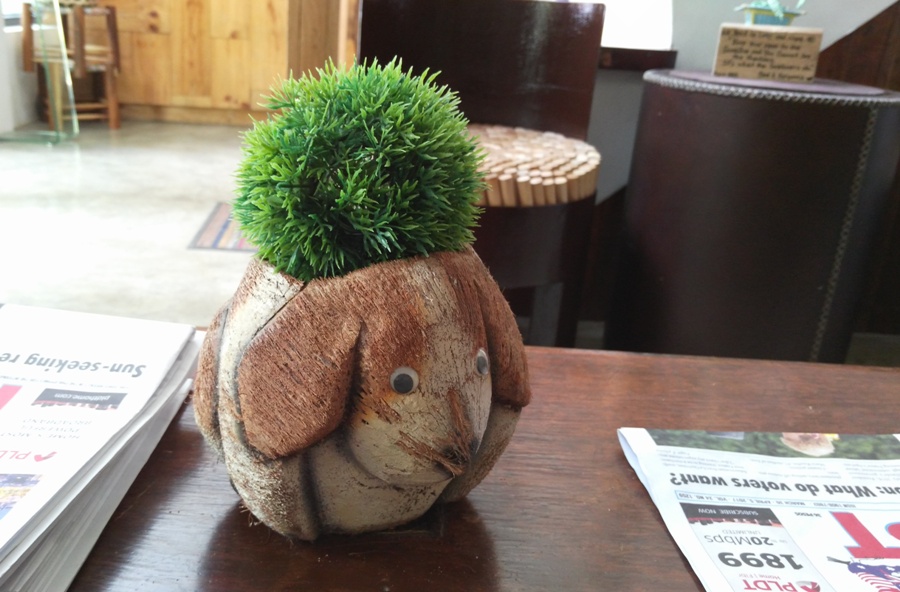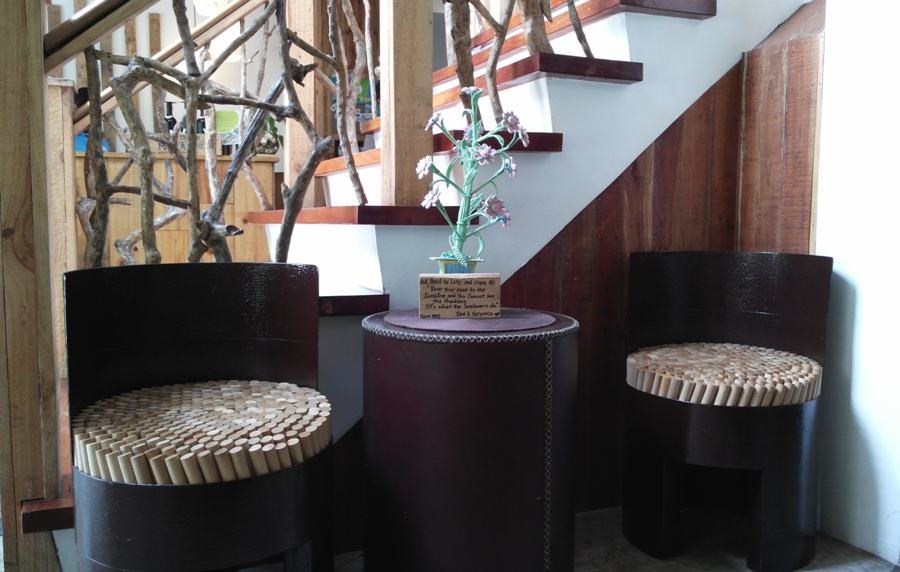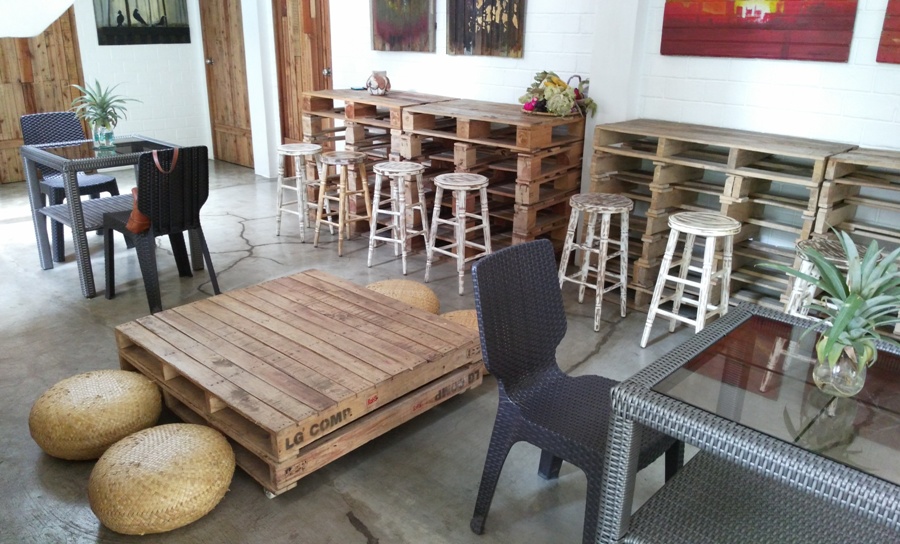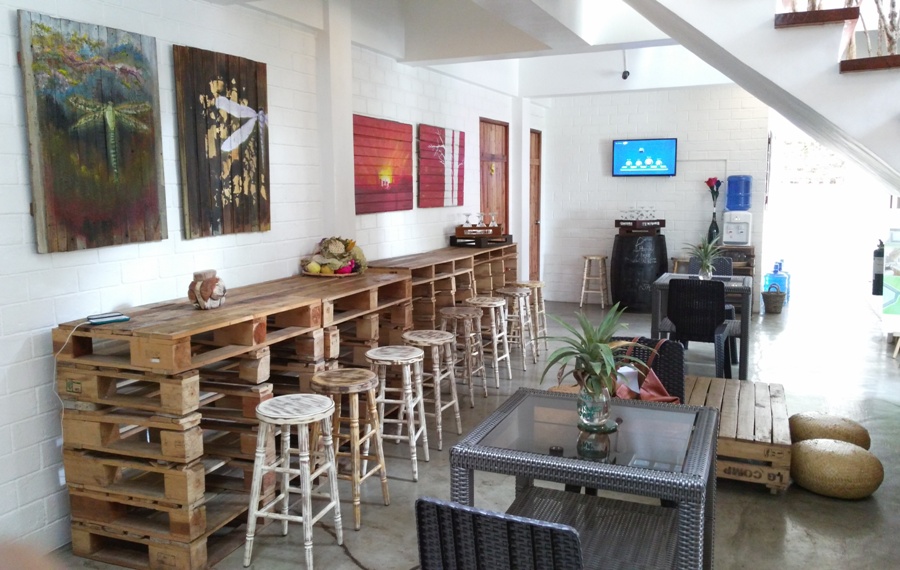 I booked a cabin with a "garden view" through Agoda.com.  As luck would have it, there's a weekday rate promo going on and I was able to take advantage of the huge discount (almost 50% off) since our check-in date was a Friday.
Here's a look at our cabin.  The garden view turned out to be a "pocket garden" view, hihi! But it's nice pa rin.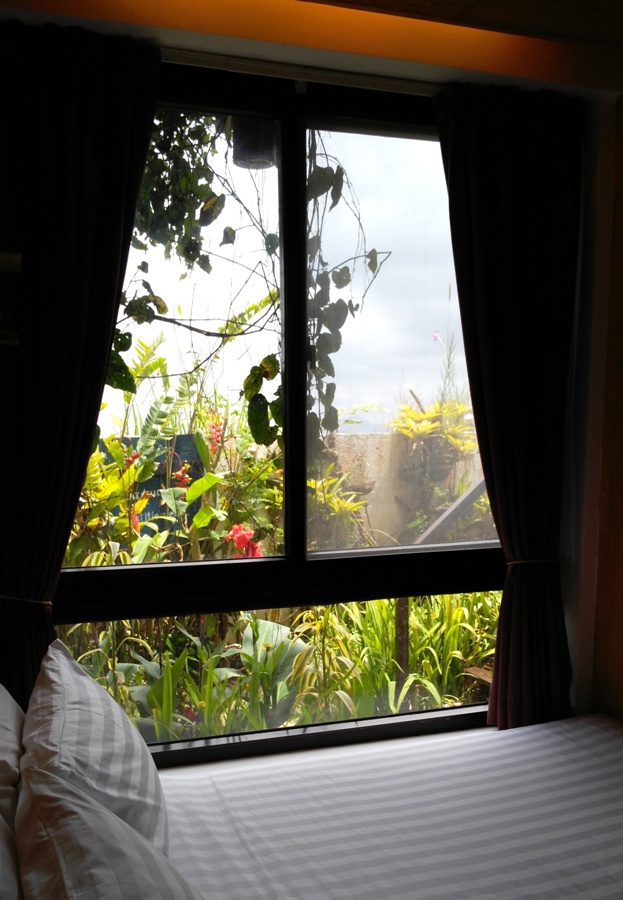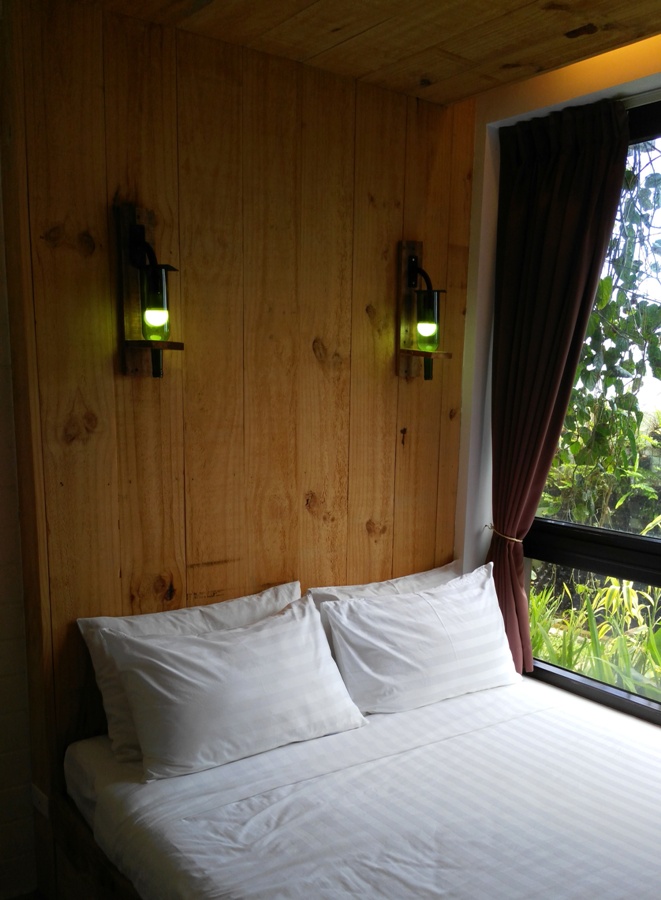 I love our bed.  Hotel-grade bed mattress and pillows with soft and clean high thread count sheets made sleeping very inviting!
The room's compact by the way with a limited space to move around.  And since this a limited service hotel, do not expect full amenities like clothes cabinet, refrigerator, coffee maker, mini-bar and the likes.  It's really more of a place to sleep in and shower.
There's an LCD TV mounted on the wall facing our bed, with cable channels.  Wifi access is available, but signal is strong only within the floor we're in.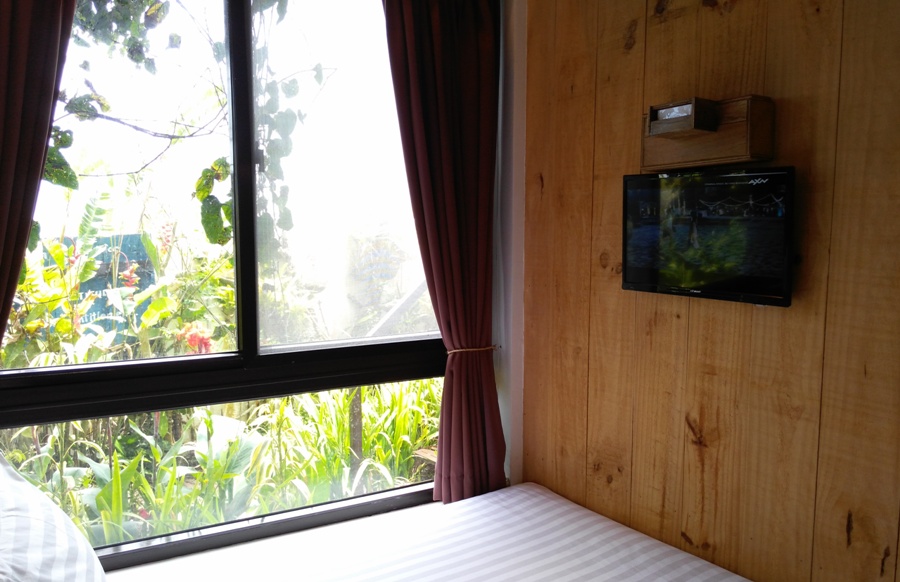 The wash area is part of the open space layout of the room/cabin.  Bath towels and slippers (made from dried water lilies) are provided.  I wasn't able to take picture of the actual bathroom with the shower and toilet but it's squeaky clean and has a good design layout – with ample space to move around.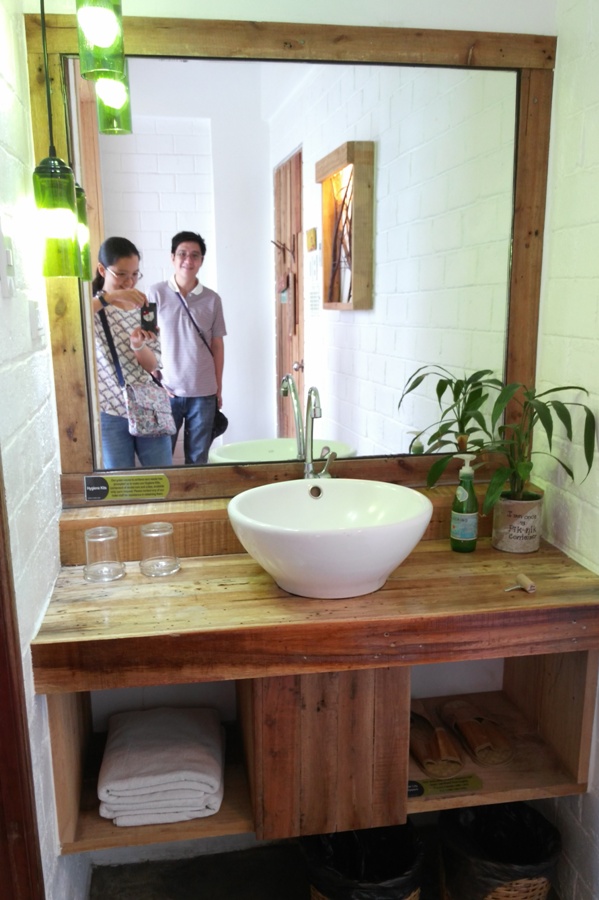 More upcycled materials: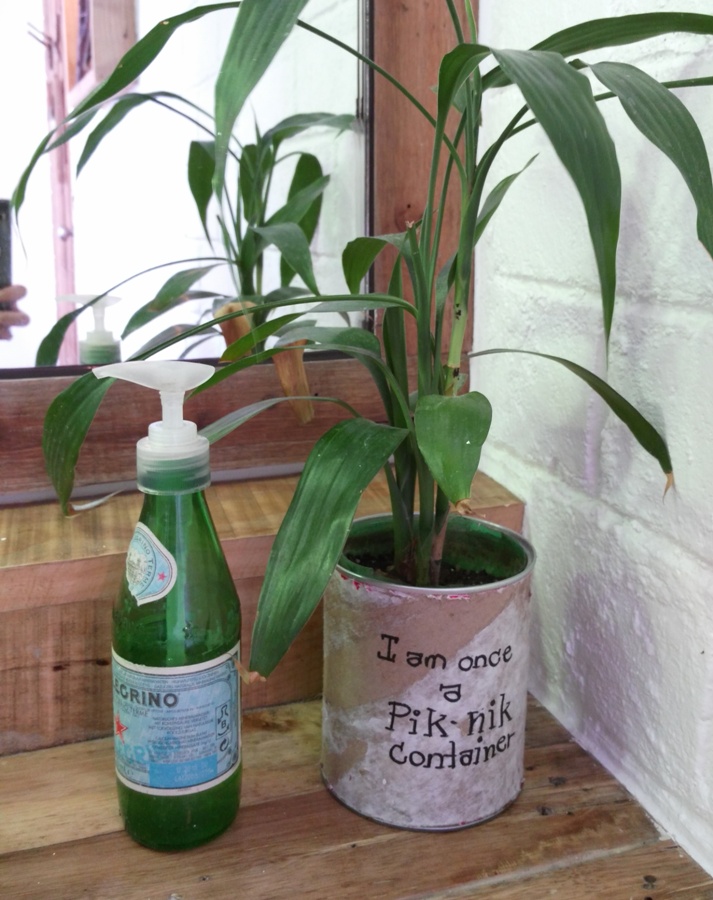 The hotel encourages all guests to adopt eco-friendly practices.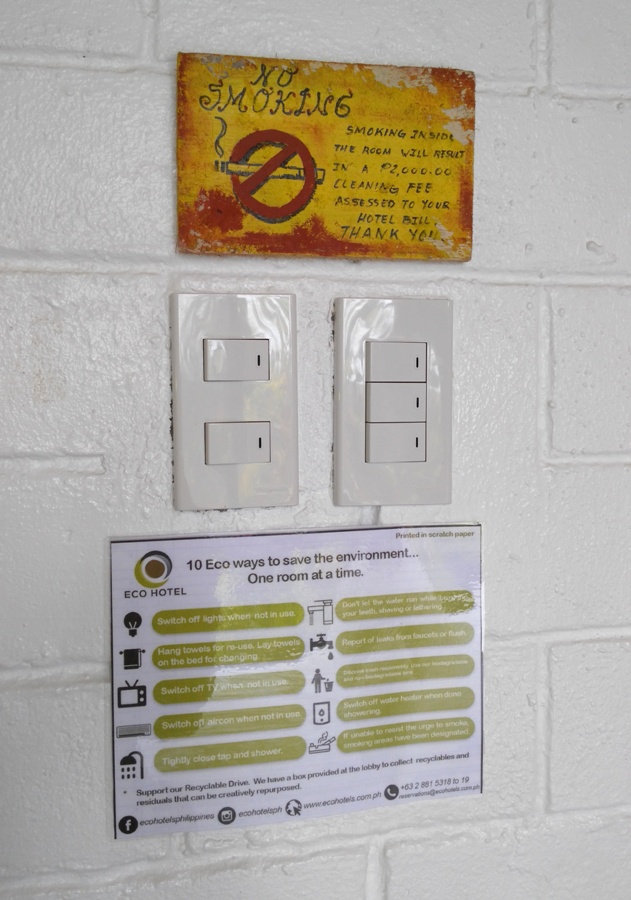 They really made good use of the small spaces they have here.  The little hallway at the 2nd floor was turned into an art gallery, too.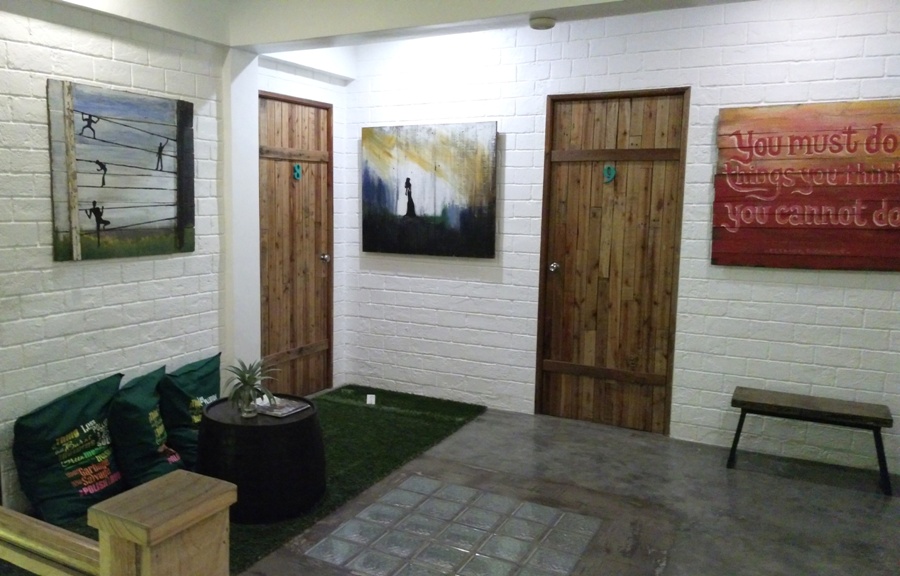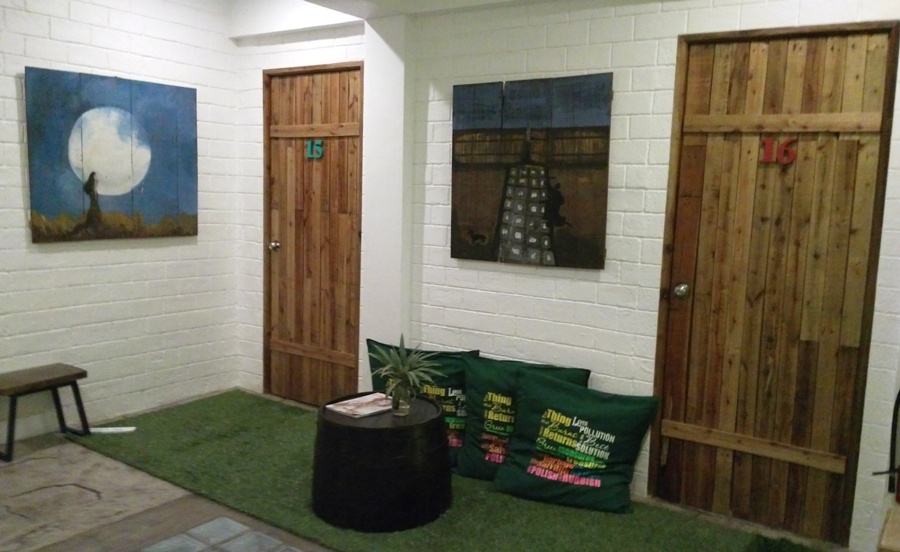 More eco-chic design ideas:  bottle chandelier and twigs wall decors.  On proud display here is the Bamboo Bike, proudly Philippine-made.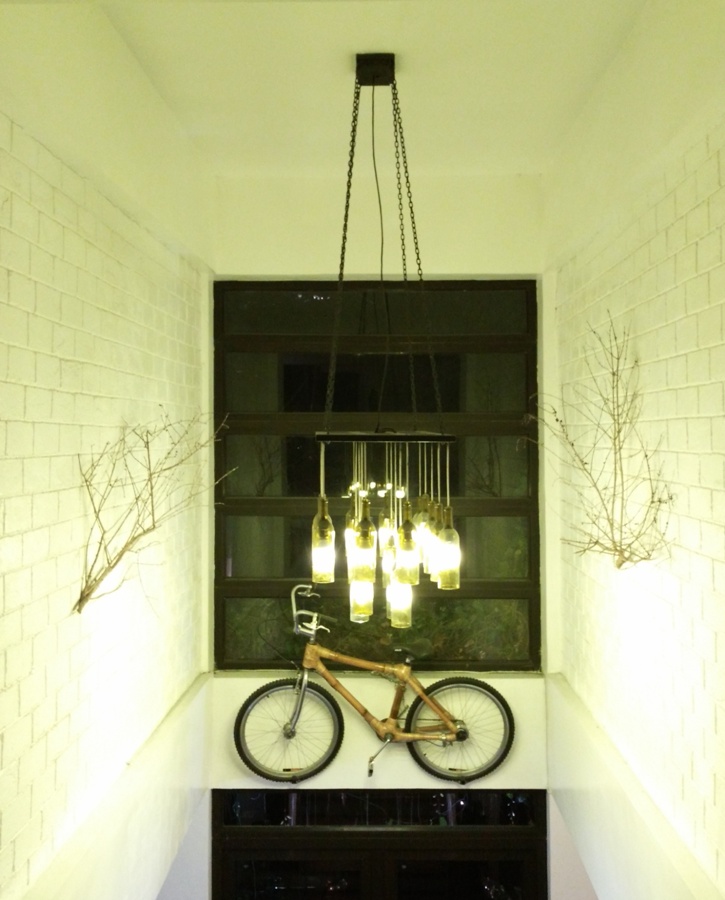 The room rate includes breakfast for 2, served at the hotel's roof deck overlooking Taal Lake.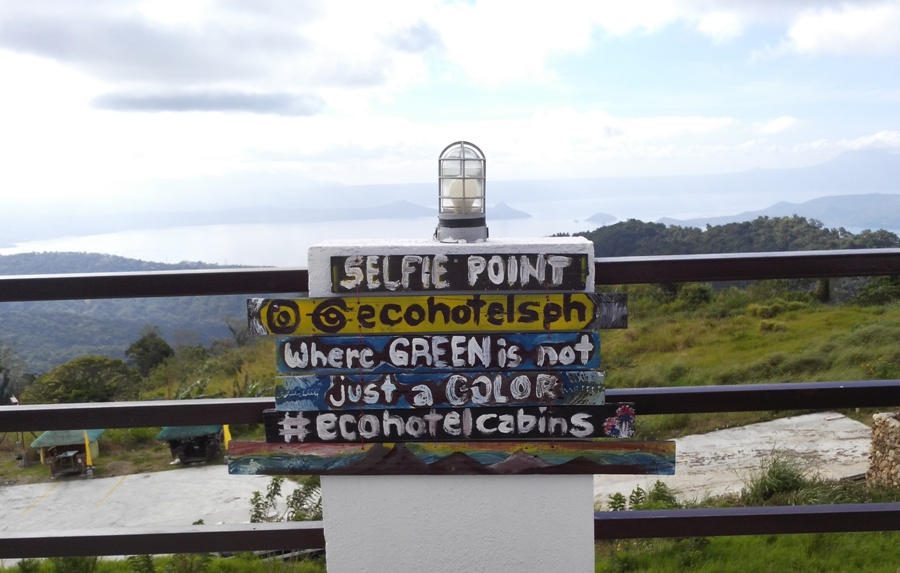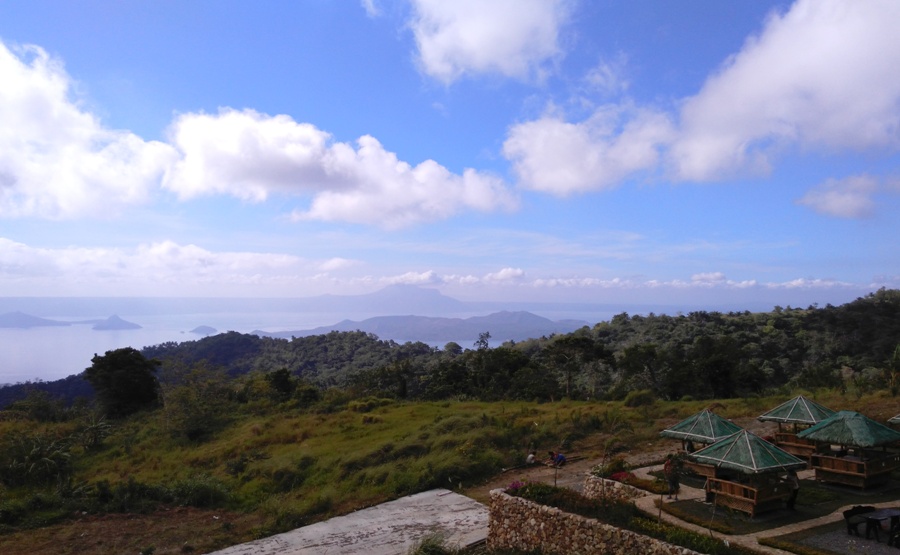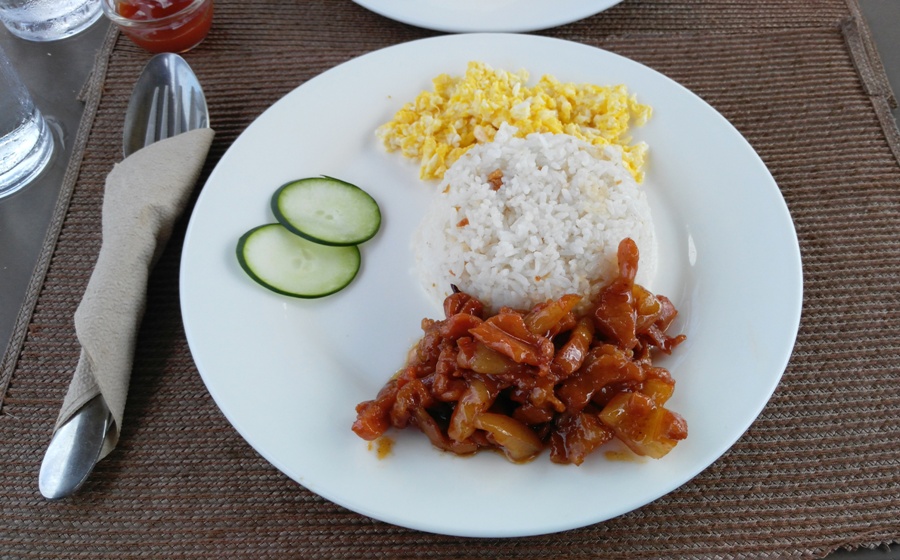 How we love it here at Eco Hotel Cabins!  Great room, great place, and we got all we need to make our stay comfortable.
Do check it out for your next holiday/stay destination in Tagaytay!
Eco Hotels  |  http://www.ecohotels.com.ph/