Exactly two (2) years ago today, I introduced The Bright Spot's Foreveryday Ring.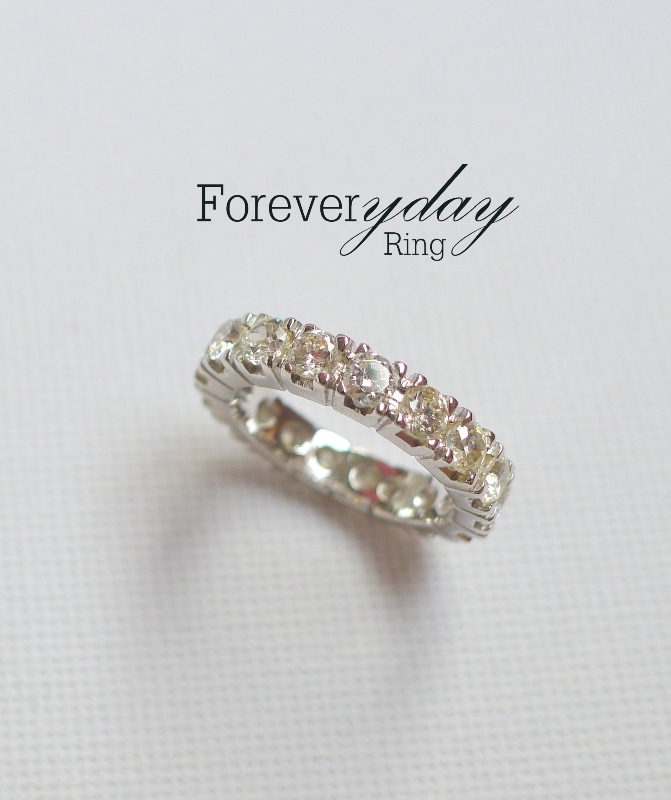 This is the perfect name for an eternity or forever ring designed with extremely high quality CZs (that look closest to a diamond) and made specifically for everyday wear!
Read more about the Foreveryday Ring HERE.
The original ring has an angular prong setting, which is the most preferred setting by jewelers because it is easier to mold.
Lately, however, I've been crushing on a U-shaped pronged eternity ring which I think is more feminine-looking plus it allows for more light for the gemstones to sparkle in.
So I decided to have my own Foreveryday Ring remolded into the U-shaped prong setting that I want.  My jeweler has to add one (1) more 0.10 pt. signity stone because I specifically asked that the gemstones be compressed this time; such that the 4 claws on each side of the gemstone now became 2 claws on each side.
The result is a more brilliant-looking Foreveryday Ring: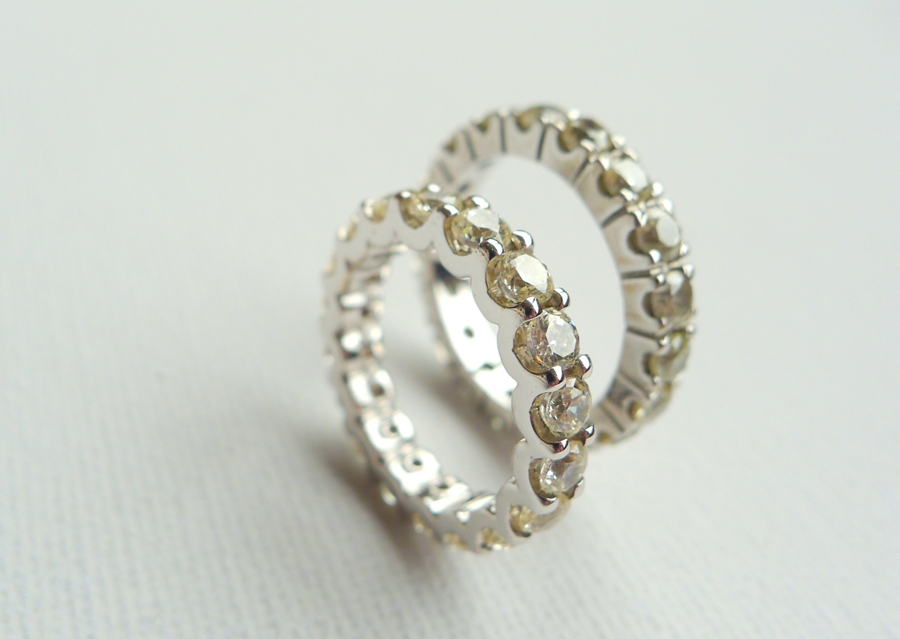 Behind my new ring is my sis-in-law's own Foreveryday Ring (in its original design).  You will instantly notice their different prong settings.  Mine has the U-shaped or convex-shaped prongs, which made the signity stones more visible on each side of the ring.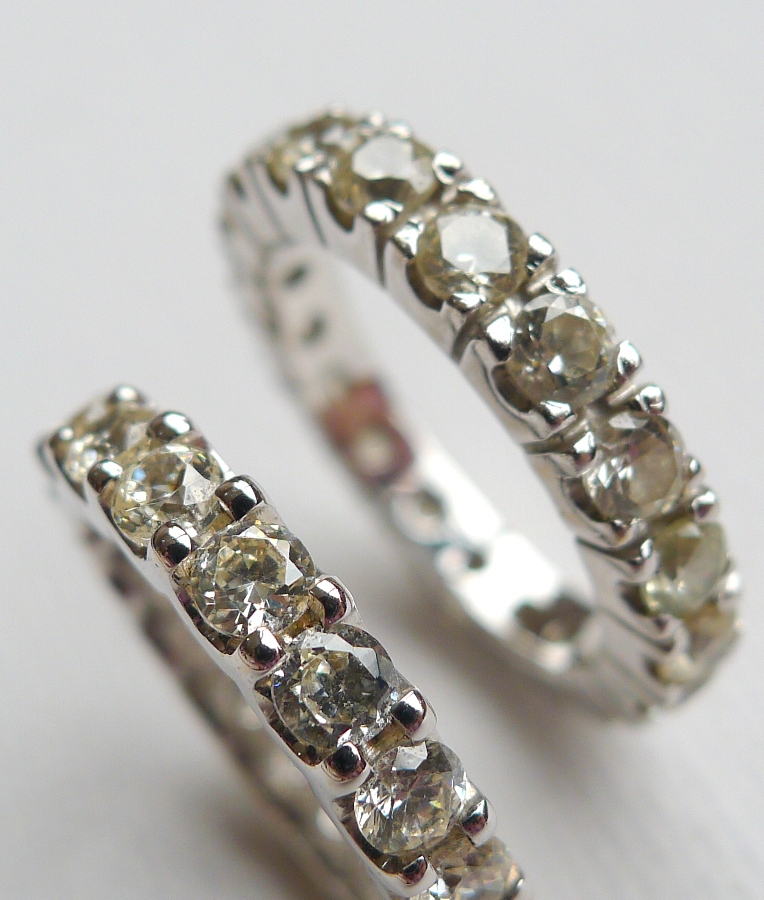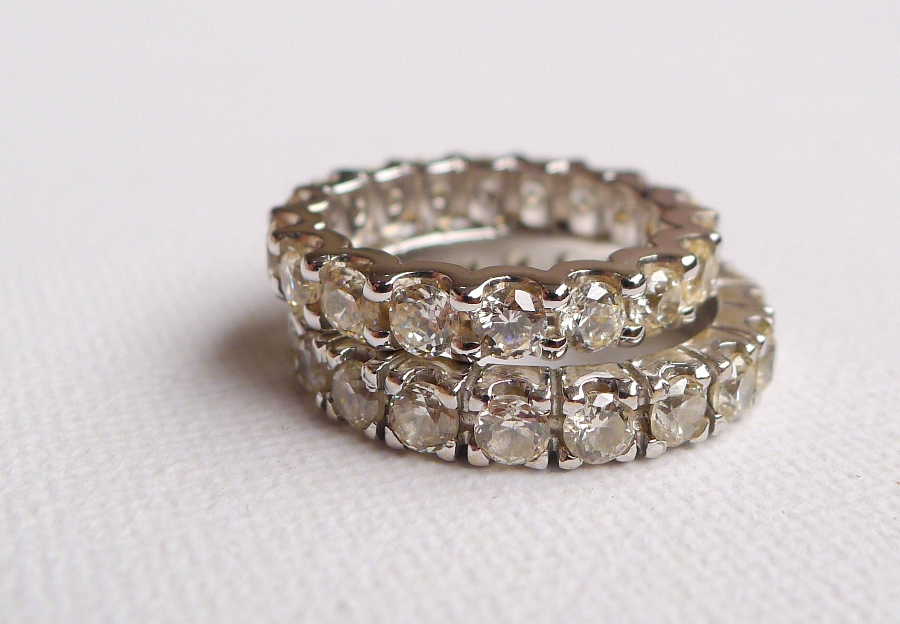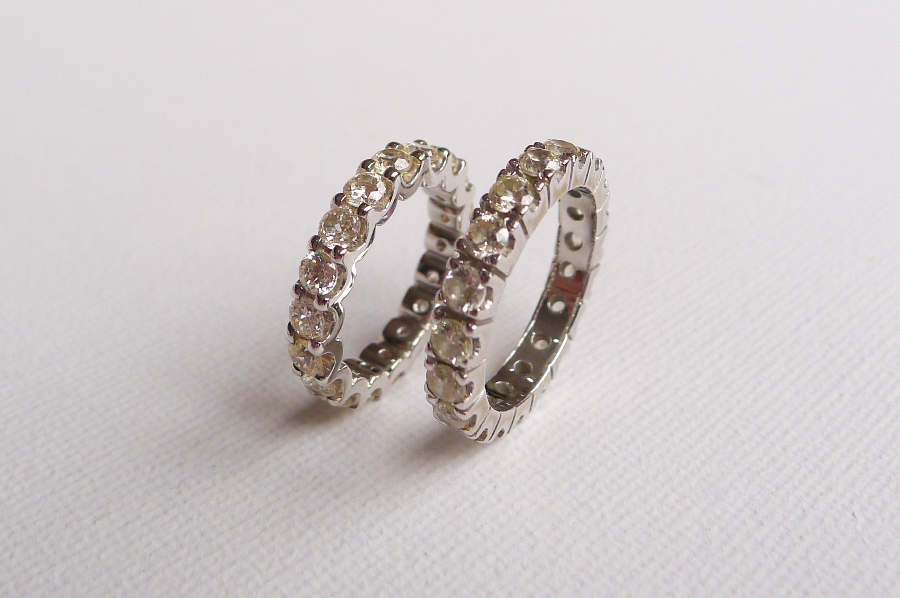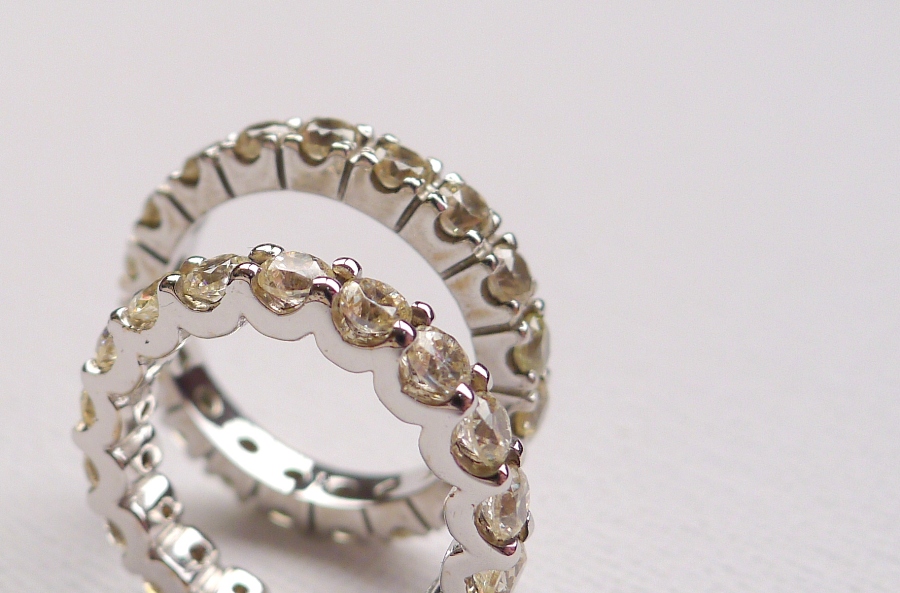 Side-by-side.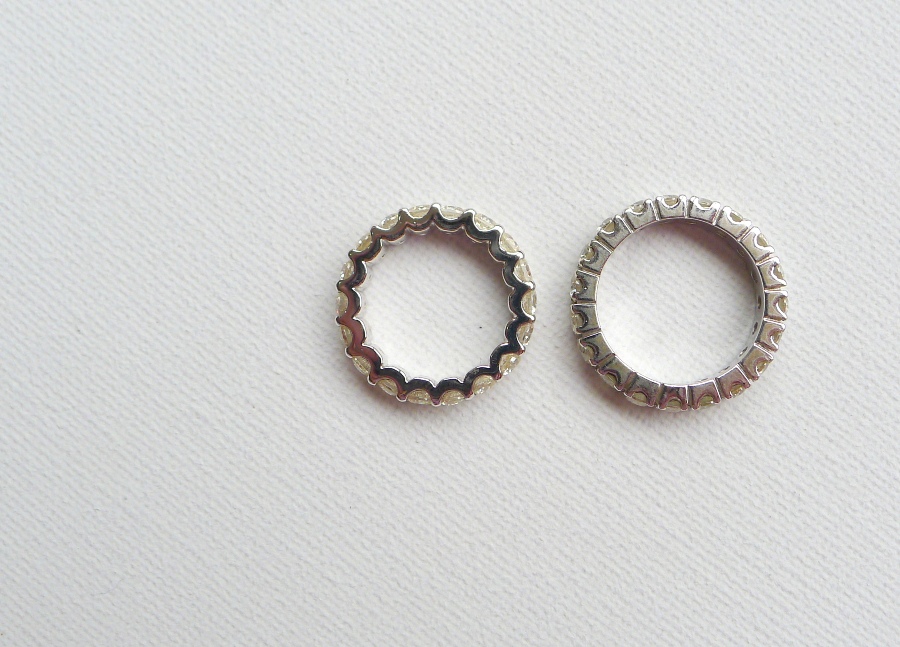 Here's my signity Foreveryday Ring with my Rositas Ring in diamonds on top.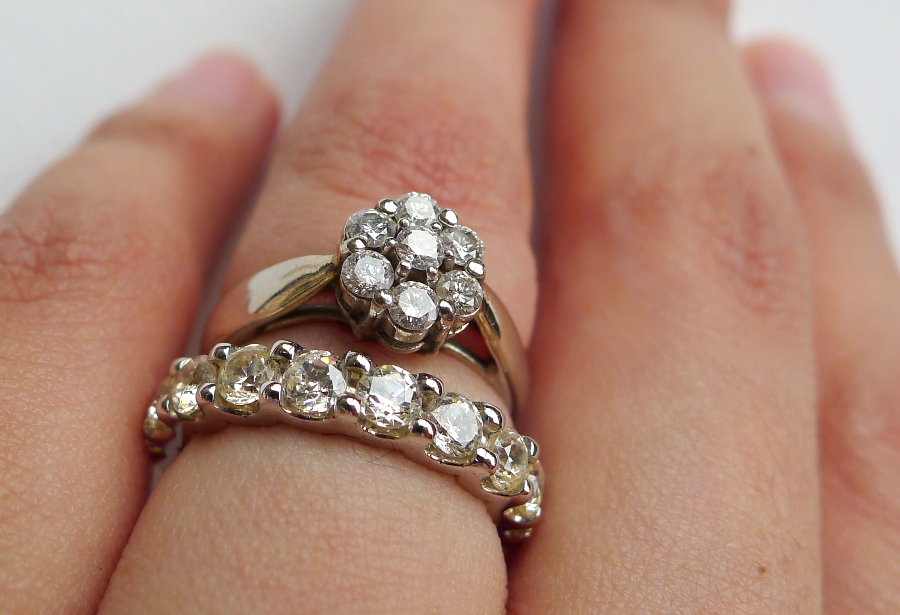 I am still not sure if I will market this new eternity ring design because the price of gold has gone up again.   We have estimated the cost of a size 4 ring to be around Php25,000, at the very least.  I am not sure if there will be a market for a custom-made ring of this kind at that price.
But feel free to send me inquiries about this new ring design and I'll be happy to assist you.