Congratulations Ms. Ellen (of pseudoshrink.blogspot.com), our winner of the Dream Tomica x Hello Kitty giveaway!
The winner was drawn using Wheel Decide, with AJ spinning the wheel hihi!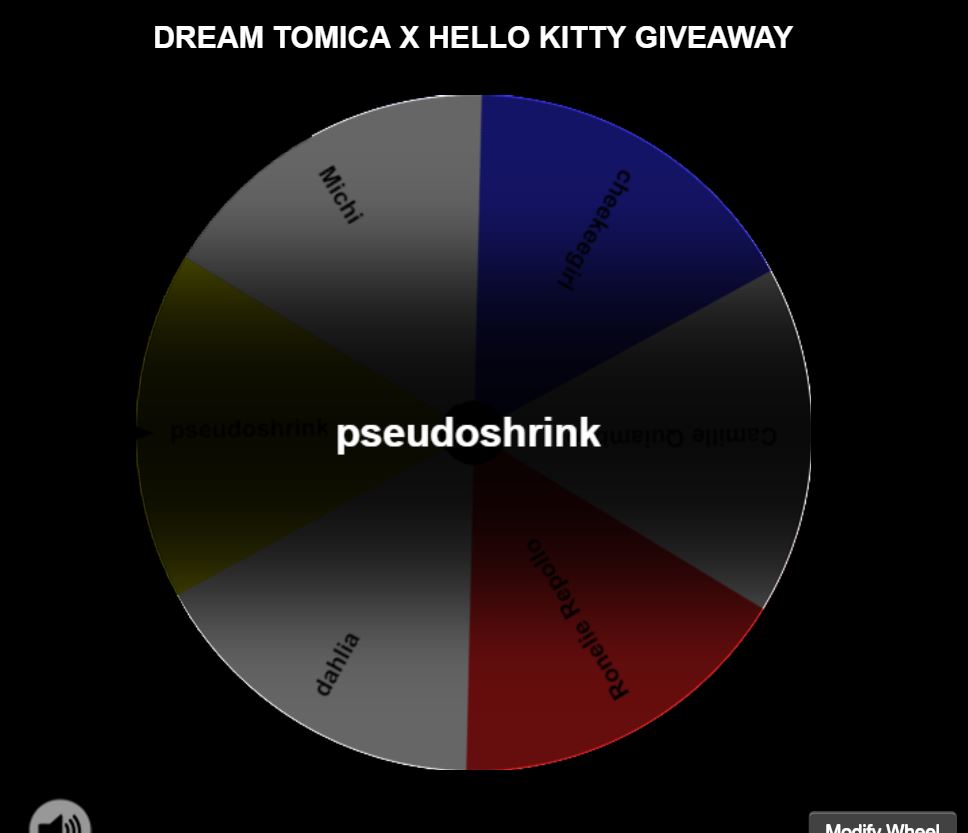 Thanks to all who joined!  I had a great time reading your entries!
Ms. Ellen, I'll ship the Tomica cars this week  =)
Have a great week ahead, everyone!