Sweet April showers.

Do spring May flowers.

– Thomas Tusser, 1557
I will forever remember May 2016 as the month where I celebrated a lot of milestones – at work mostly, but it's also my wedding anniversary month so I'm really overflowing with love and gratefulness!
Let me share with you some of last month's highlights:
A tour of the National Museum of the Philippines.  We learned that the museum offered free admission for the whole month of May, so we went there one Sunday morning.  It was packed with students and families (with babies on strollers).  I found it difficult to observe and appreciate the artworks, what with the distracting selfies and groufies going on  =(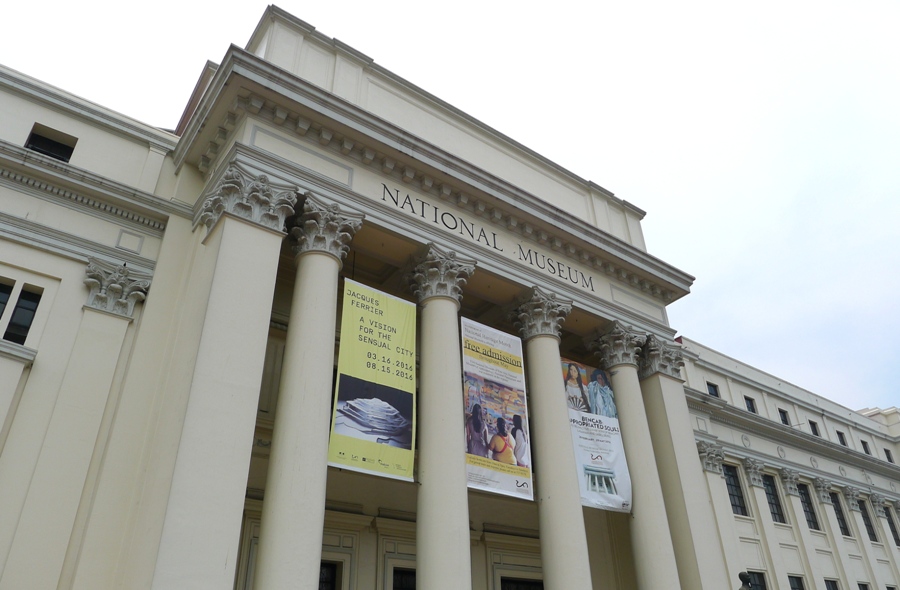 Ah, this is the biggest and perhaps most valuable painting inside the museum: Juan Luna's Spoliarium.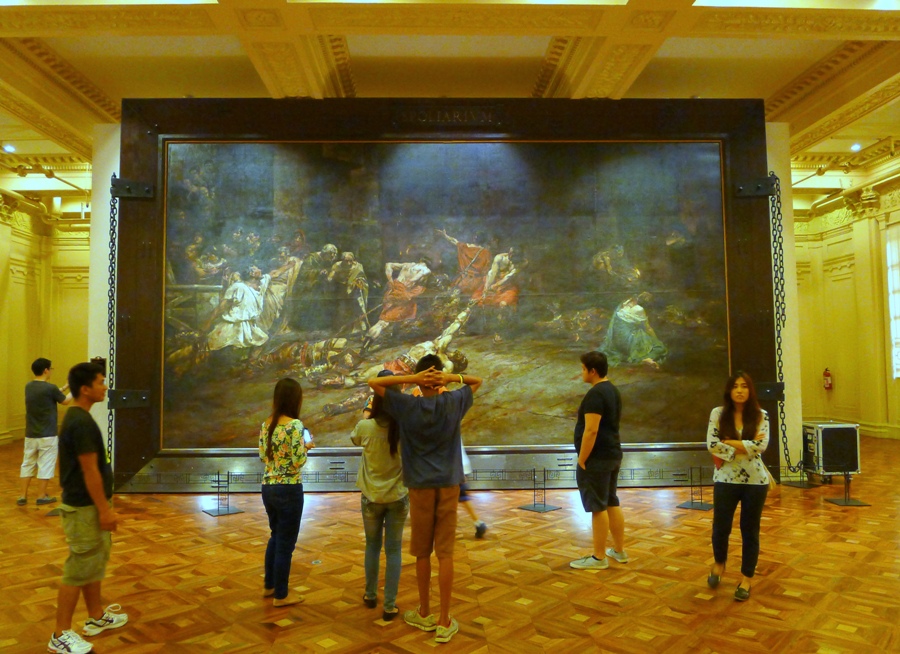 I had to go back to this room 4x before successfully taking a clean picture of the mural. Notice the big chains at both sides of the painting?  Ganyan sya ka-secure hehe!  More on our visit to the National Museum in my next post.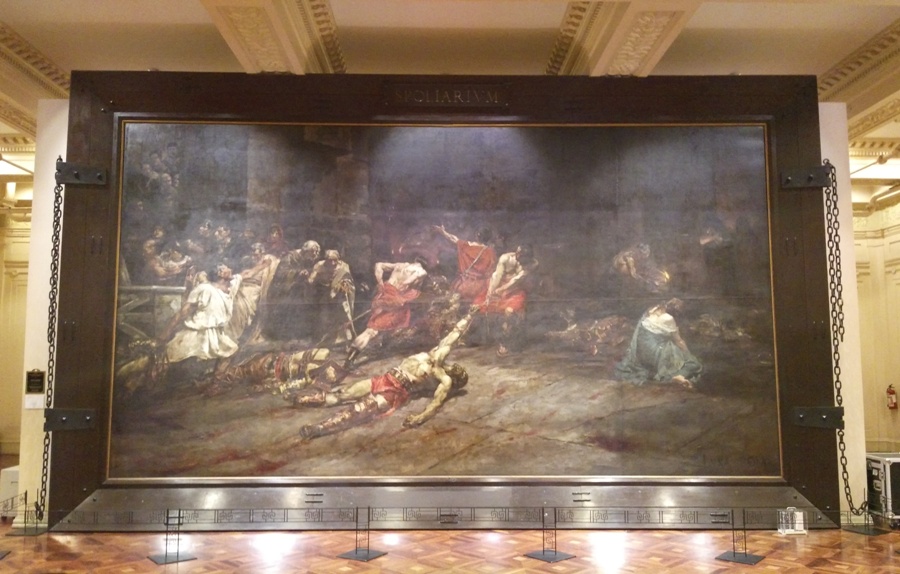 A staycation at Oakwood Premier Joy-Nostalg Center.   AJ and I celebrated our 5th wedding anniversary with a staycation at Oakwood Premier (Joy-Nostalg Center) in Ortigas.  We were supposed to go back to Taal Vista and stay there overnight, but I saw this great deal at Agoda.com and for the same hotel rate at Taal Vista, we got to stay at Oakwood Premier's deluxe apartment type room (94 sqm.) complete with a working kitchen, dining area and living area.  This is relaxation at its best!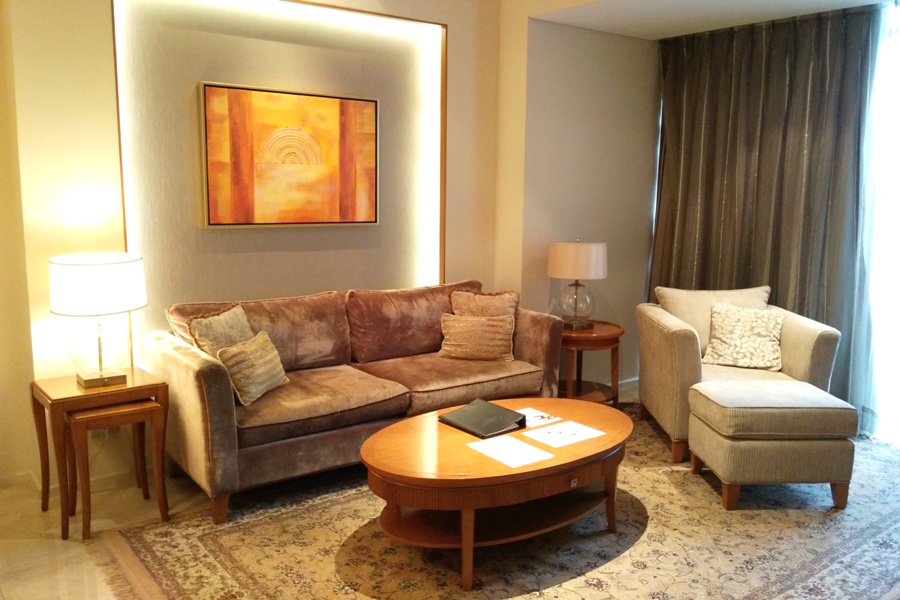 The offer also included breakfast for two at Oakwood Premier's classy dining lounge.  I will blog about this place too (watch out for it!).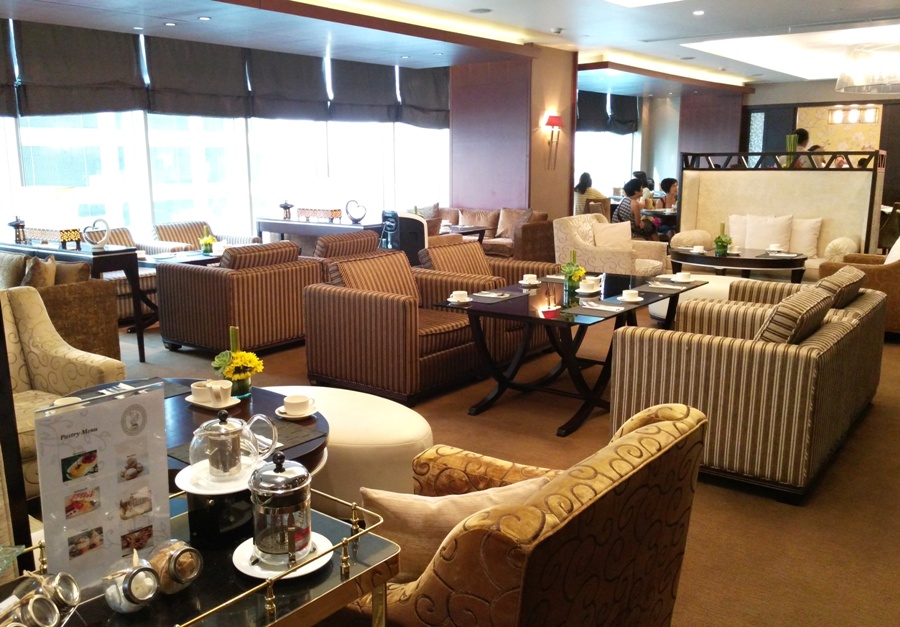 A "Cinderella" moment for me.  The last time I wore a dress, high-heeled shoes, contact lens and make-up was in May 28, 2011 – my wedding, to be exact.  This year, I had to go through this nerve-wracking process again – finding the perfect dress, shoes and make-up artist – because I learned that I was a recipient of an award at the office and I will go up the stage to receive it. *Panic time!*  I had about 3 weeks to find everything and I told myself that if I won't find the dress by 1st week of May then I will go wearing jeans na lang haha!
Thankfully, May 1 (Labor Day) was a holiday, and I used this free day to look for my dress at Glorietta.  I heeded Frances's advice to check out Karimadon and there I found the perfect black dress for me: an off-shoulder dress with A-line skirt (that's the leftmost dress below).  Damage to my wallet: less than Php 3,000.00.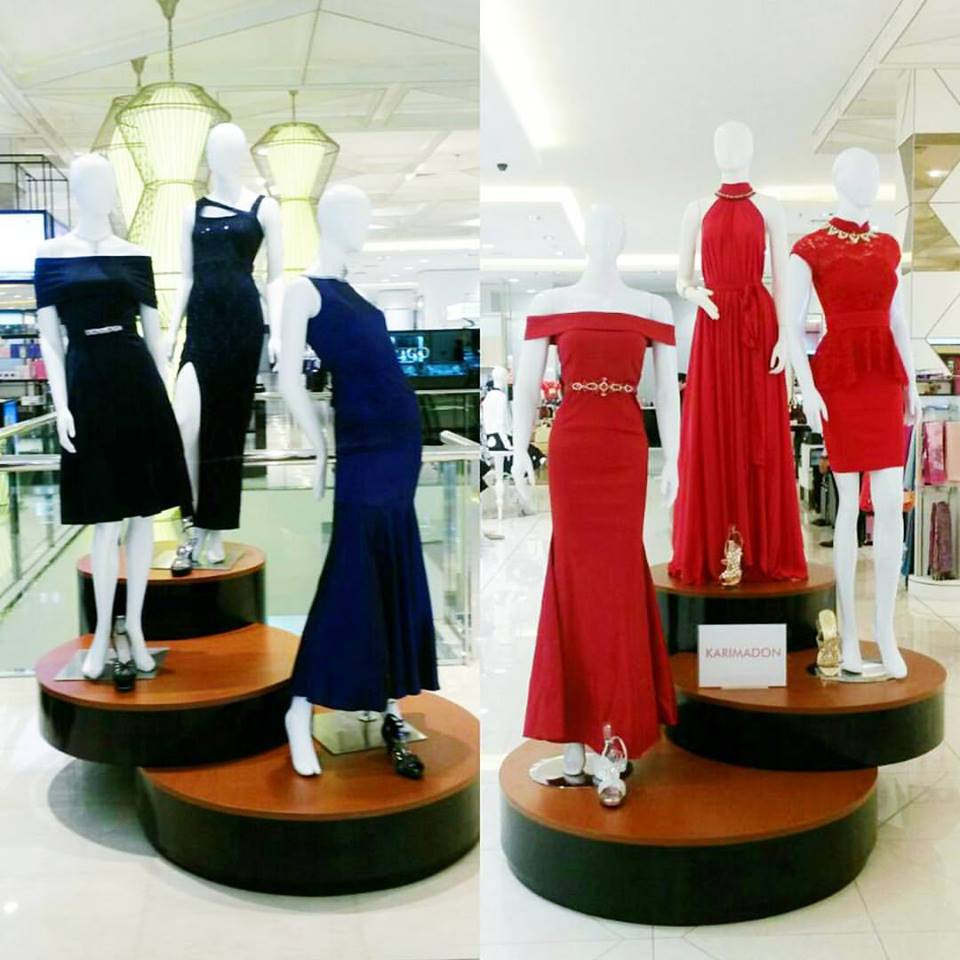 Now, the shoes.  I had planned on wearing my wedding shoes (a Nine West platform shoes) instead of buying a new pair because it's still okay pa naman and I will wear it for just one night.  But Instagram beckoned.  I was browsing through some pictures one night when I saw this local reseller selling high quality replica shoes.  Don't judge me please, but there's no way I would buy a very expensive, branded pair of shoes to wear for just one night.  Anyway, I was looking at her catalog of Manolo Blahnik Hangisi shoes and saw the iconic Royal Blue satin pumps.  I found my perfect shoes!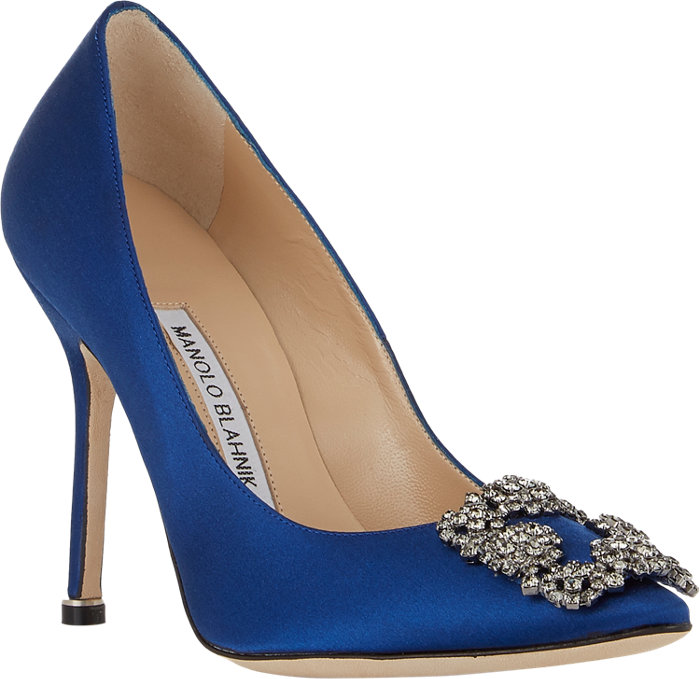 There's a catch, though.  The shoes have to be ordered out of the country, and waiting time is 2-3 weeks.  But the reseller, @hauteshoesph assured me that the shoes will arrive in time for our event so I pushed through with my order.  I couldn't be more happier when the shoes finally arrived and was delivered to my office last May 20 (our event was on the 27th).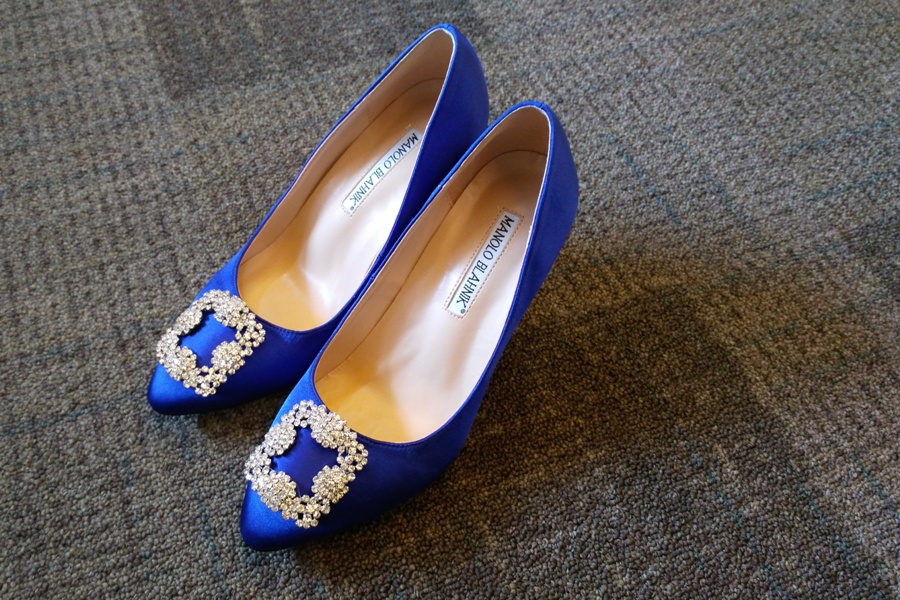 *Sigh* Ang ganda, ganda nya!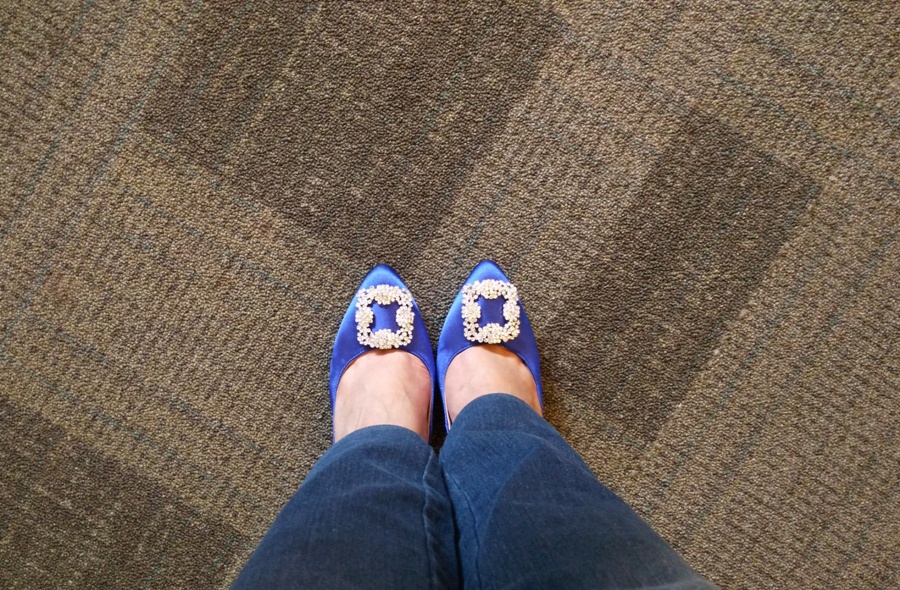 Everything's almost set except that I don't have someone to do my make-up and hair yet.  My officemate recommended one, but when I had a trial make-up with him I was only half-happy with the result.  I also didn't like the smell of his make-up; I had to wash my face after taking some photos.
It was my cousin, Mei who rescued my damsel beauty in distress by showing me Shebby Liquete's works (check her out at @shebbychickmakeupartistry).  I had my cousin book her immediately, and thankfully her schedule's still free on the 27th!
Below's my transformation that night.  You could see my haggard 38-year old face on the left and my enhanced 28-year old face on the right, thanks to Shebby's magic hands and superior make-up products!  Ohh, did I tell you that her make-up products also smell so good? I forgot to put on perfume (as we rushed to the venue after this) but I smelled of sweet roses all night long!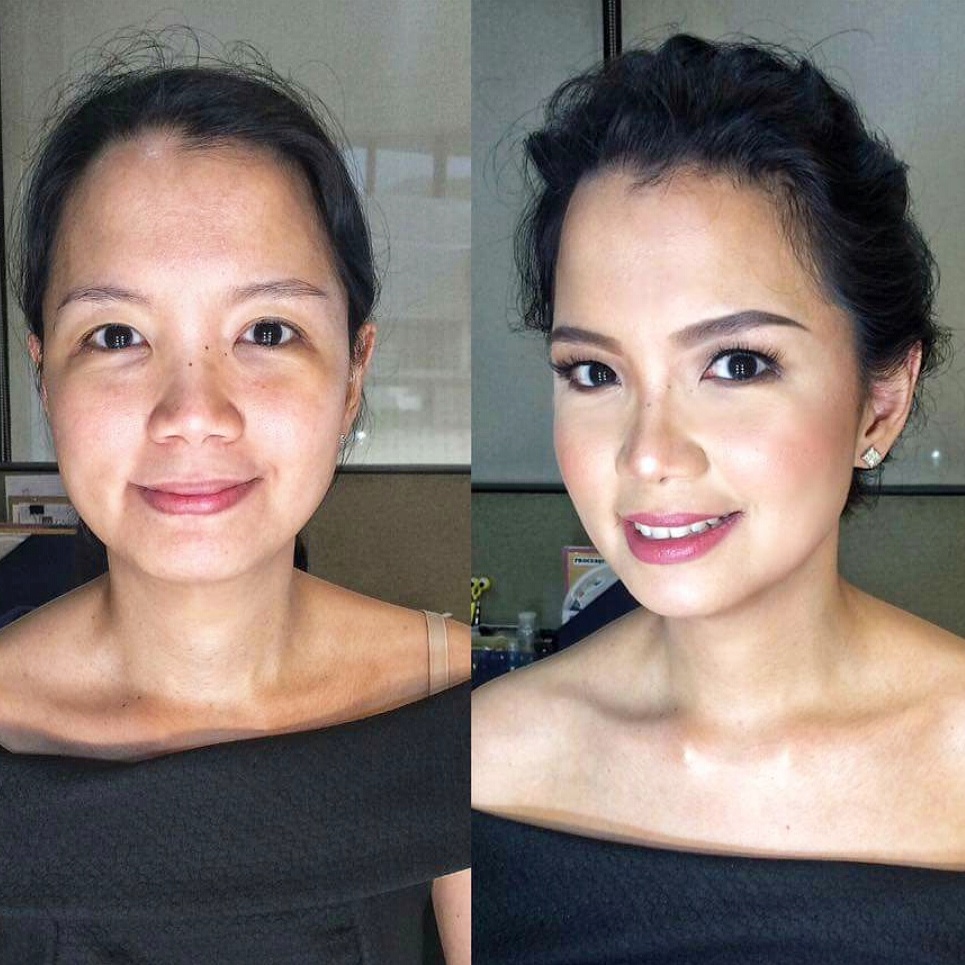 My understated, elegant look that night.  I was trying the "Duchess Kate" pose here but failed obviously, hehe!  I opted not to wear the belt that came with the dress.  I also didn't wear lots of jewelry, just my princess-cut earrings and ring set (and my wedding band, of course).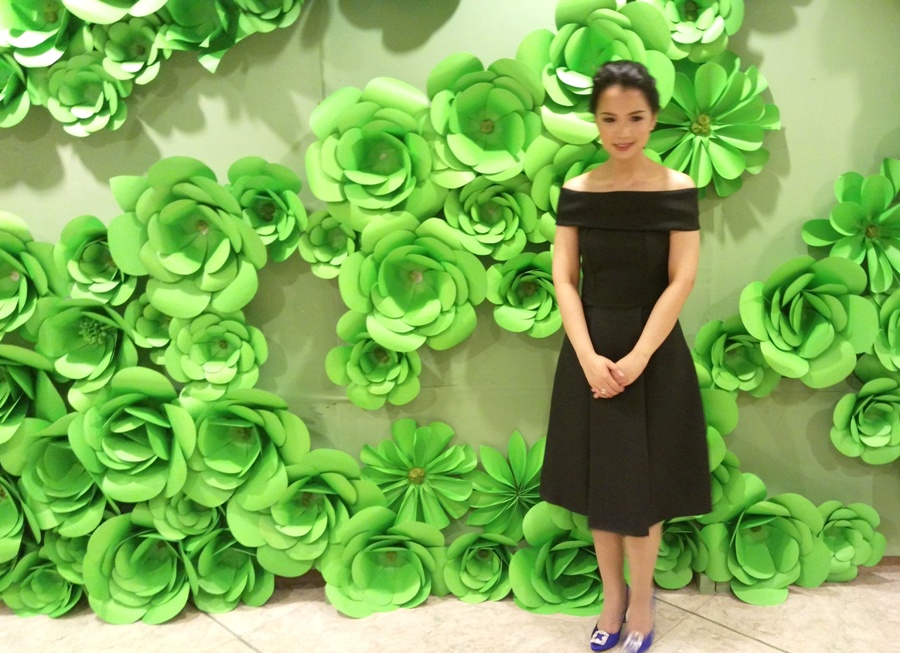 Group picture with some of my office colleagues: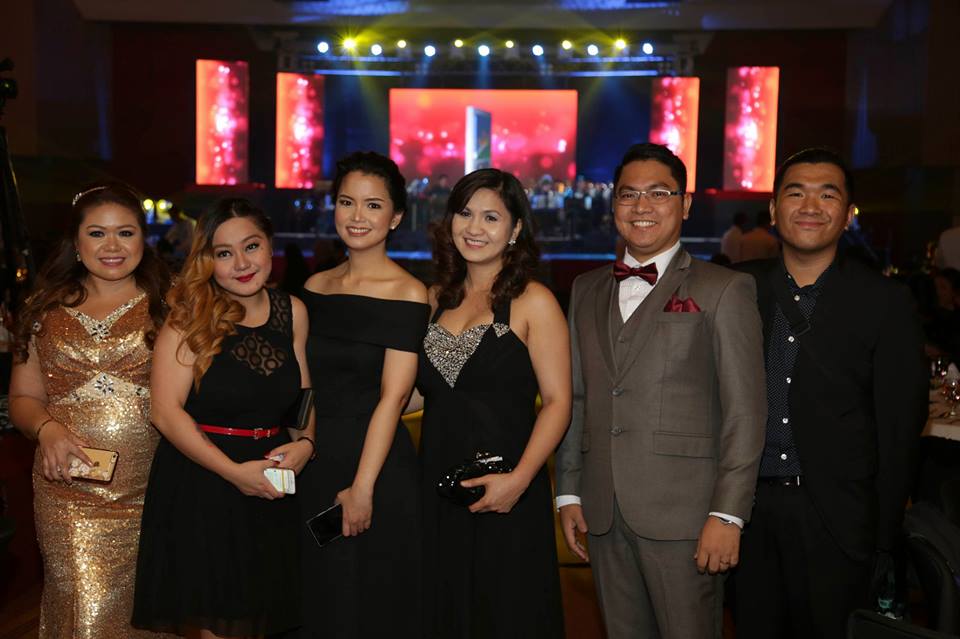 I would later learn that a lot of people in the venue didn't recognize me that night, haha!  No wonder so few people greeted me at our table.  Hindi pala nila ako nakilala!  Oh well, my Cinderella moment lasted until 11 p.m., and as soon as I got home I removed my false lashes and contact lens.  Hindi ko sila talaga kasundo nang matagal.
Bonding over Midas Buffet Dinner.  I ended the month of May enjoying Midas Hotel's sumptuous buffet spread with my Department colleagues. Good food, good company!  Below are some of the buffet highlights, taken with Lenovo Vibe Shot: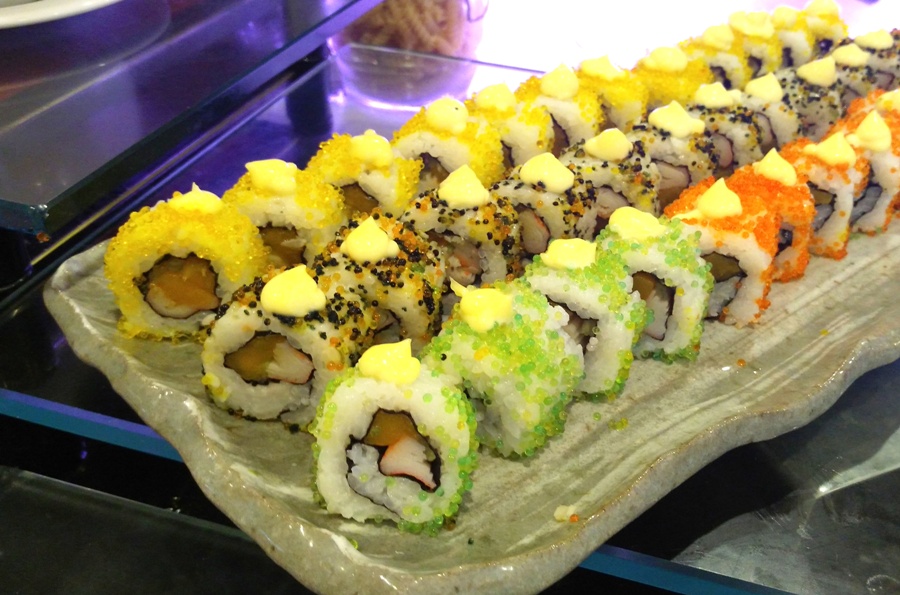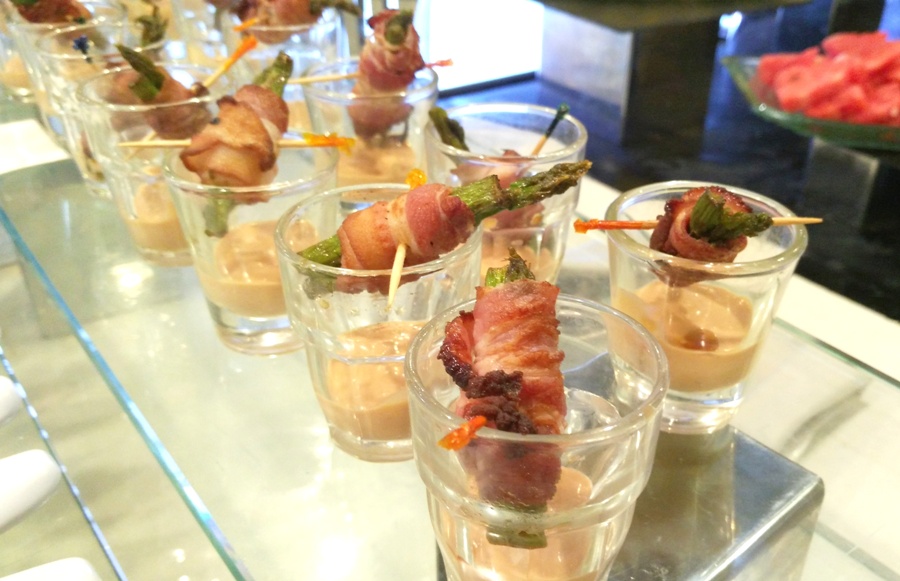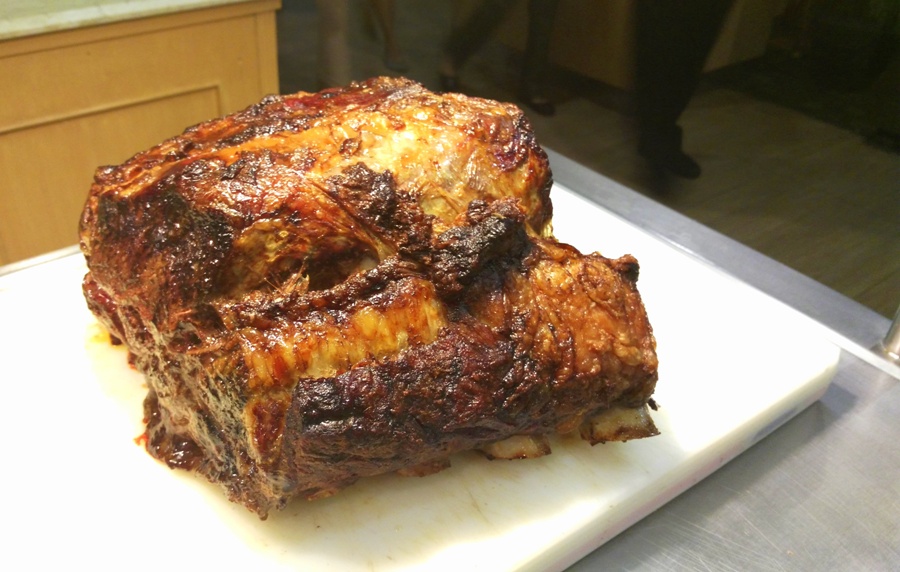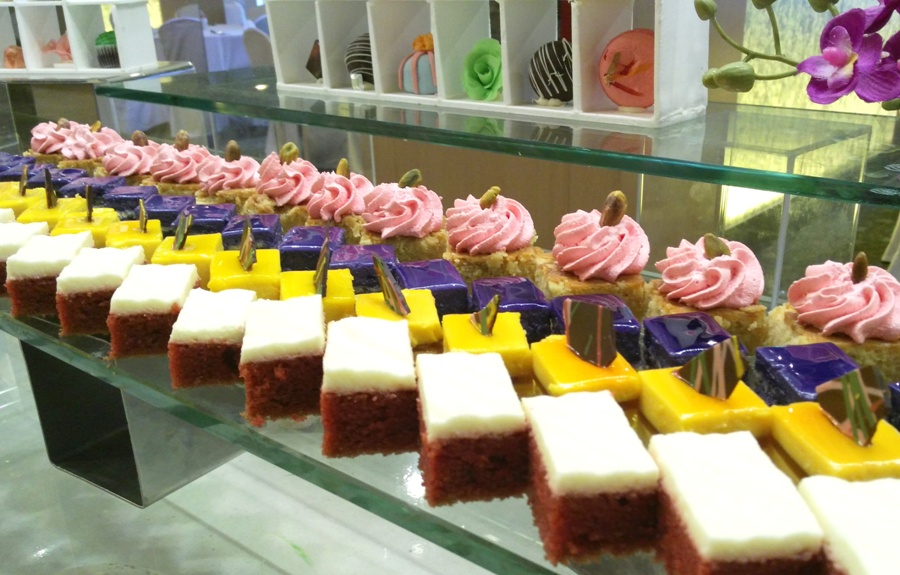 What a memorable, memorable month it has been!  I chose the rhyme, "April showers bring May flowers" to sum up everything that I had gone through the past months.
Did you know that there is meaning behind the words, and it is actually very beautiful.  I saw this link which best explains it. Below are some excerpts:
"April showers bring May flowers" is a reminder that even the most unpleasant of things, in this case the heavy rains of April, can bring about very enjoyable things indeed – in this case, an abundance of flowers in May. "April showers bring May flowers" is a lesson in patience, and one that remains valid to this day.

Many of life's greatest things come only to those who wait, and by patiently and happily enduring the clouds and damp of April you can find yourself more easily able to take in the sights and smells of May. After all, it's easier to love something if you begin with an optimistic outlook! 

So next time you're gloomy about the weather, keep in mind the classic rhyme, April showers bring May flowers!