I love discovering and trying out natural/organic skin food products, especially locally made ones, because they really do wonders to my skin.  Some of them have become part in my skincare regimen like the soaps, tea tree oil and massage rub cream from GIGA, bee propolis products from Ilog Maria and the pocket hand sanitizers and hand soaps from Human Nature.
Now, I'm happy to add the vegan-based, natural skin products from faith.hope.love in my list of skincare discoveries. I'm positive that my skin will love their yummy-smelling and multi-tasking all-natural soaps and spray mist.  Check out some of the skin food I recently purchased (with freebies thrown in too, yey!):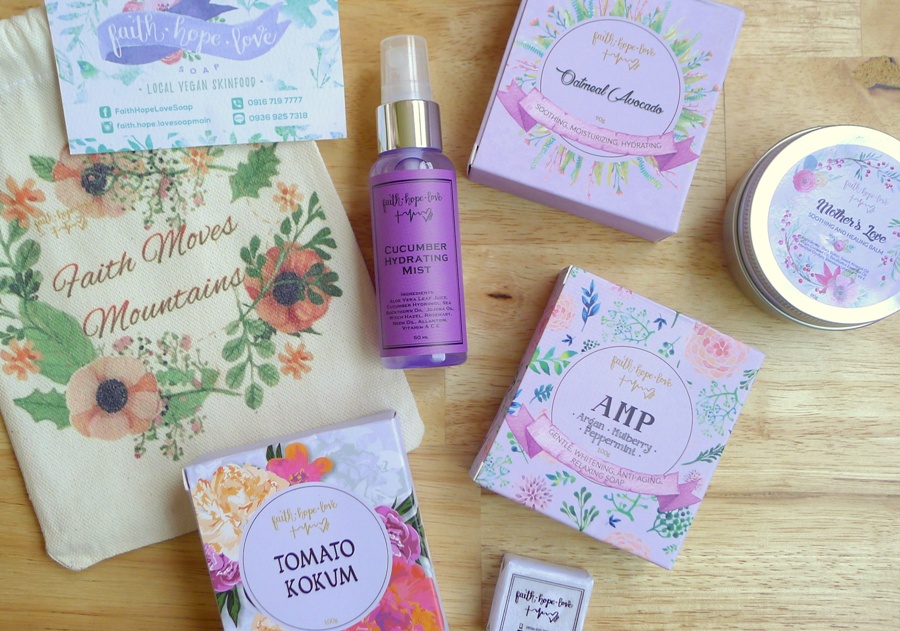 faith.hope.love is a homegrown business started by Ms. Van in December 2014.  She started selling online (through social media channels like Facebook and Instagram) only last February 2015.  Her first products were actually derma-formulated soaps, with some natural soaps as well.
It was her meeting with a physician formulator specializing in organic cosmetics and skincare that she discovered the superior benefits of using vegan-based skin products.  She decided to shift everything to vegan right there and then (a bold move, I must say), and this was where faith.hope.love evolved and found its niche market!  Now, after only 1 year in the business, Ms. Van is getting ready to expand with applications for distributionship coming in!
I was one of those who immediately followed Van's online shop at Instagram (@faith.hope.lovesoapmain) but I was just a 'stalker' then, regularly checking what's new and 'liking' the pictures and descriptions of her products every now and then.
Soon it was the product testimonies that I was reading, and her customers were raving about these vegan-based soaps and hydrating mist (that was even compared to a popular imported product that costs 10x more). Customers were also promising repeat orders instantly – a true indication that the products really work!
So I finally decided to give it a try – and I placed my orders for the best selling soaps: Tomato Kokum and AMP (short for Argan, Mulberry and Peppermint) soaps.  The Oatmeal Avocado soap is a freebie and I'm happy to have it as well!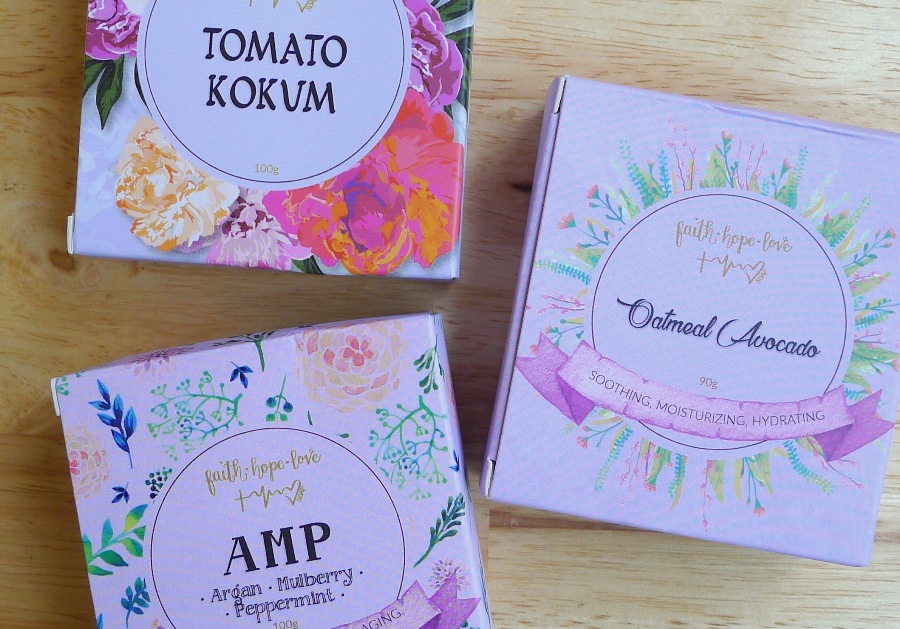 The AMP soap is for me.  I have started using this already and gosh, it smells and feels fantastic on the skin!  I love peppermint-infused soaps (GIGA Aromatherapy Soap in Peppermint is another favorite) and this one from faith.hope.love is made more healthy with mulberry (powerful anti-oxidant, with gentle whitening properties) and argan oil (moisturizer, exfoliating agent and skin toner in one!).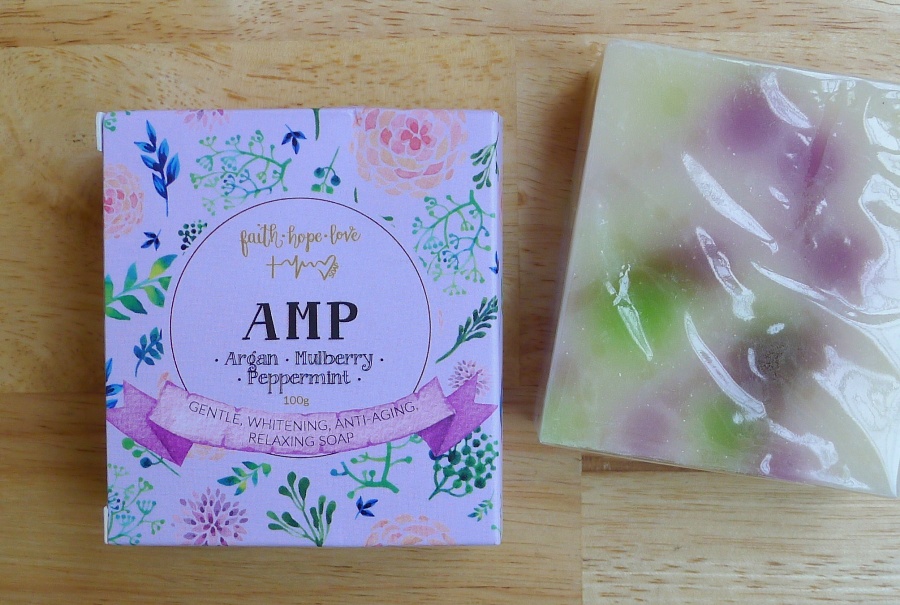 The Tomato Kokum soap is for my cousin.  This is faith.hope.love's best selling facial soap that effectively dries pimples fast.  It is touted as an "Acne Fighter" without side effects for sensitive skin.  Its active ingredients are vegetable glycerin, kokum butter, tomato lycopene, borage oil, olive essential oil and tamanu oil, which accelerates the growth of healthy skin. Most fans of this soap product have said that they saw a different glow in their skin after their pimples have dried out.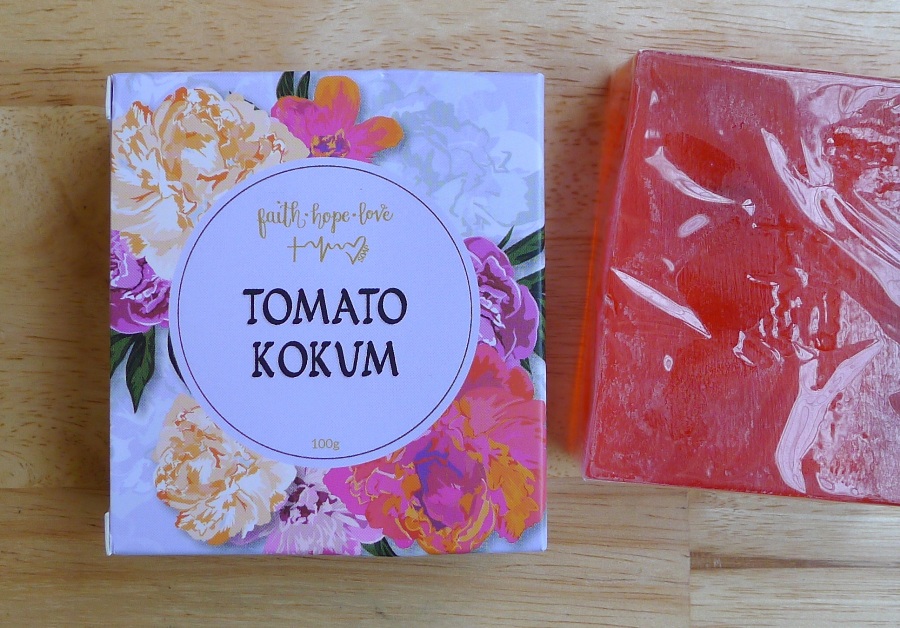 If you are familiar with the oatmeal avocado face mask, then you'll love the Oatmeal Avocado soap as well.  This popular recipe for facial mask is known to hydrate and calm dry or sensitive skin, while gently exfoliating too.  Will use this as my cleansing soap at night.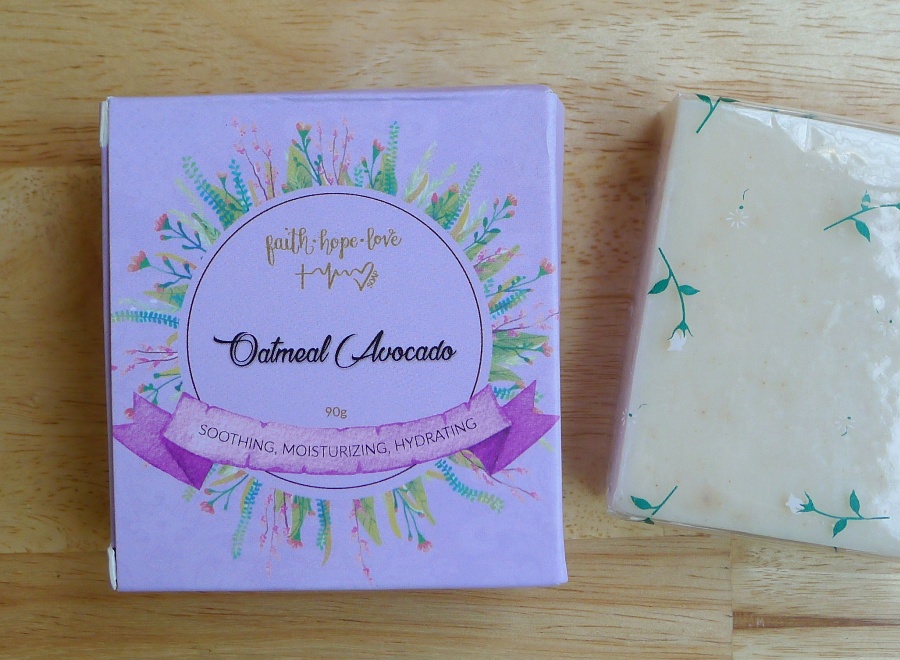 Aside from to vegan-based skin care products, faith.hope.love also revamped its logo and packaging. The soaps now come in pretty square boxes with purple background and watercolor flowery prints.  So pretty!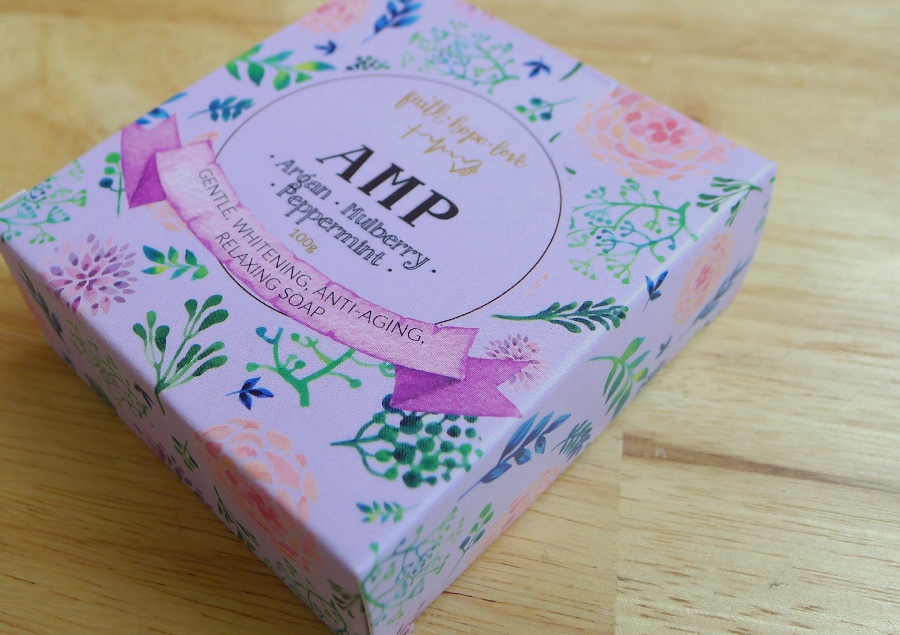 I also got myself their best-selling Cucumber Hydrating Mist.  I have started spraying this over my face last night after cleansing, and it doesn't leave any greasy feeling at all.  I also noticed an instant softening of my skin the following day.  This hydrating mist can be used in the morning too (or whenever you feel that your face needs a boost), but I prefer using it at night (right after cleaning my face with either Pond's Acne Clear White, Nlighten's O2 Bubble Cleanser or the Oatmeal Avocado Soap), as a skin booster while I sleep.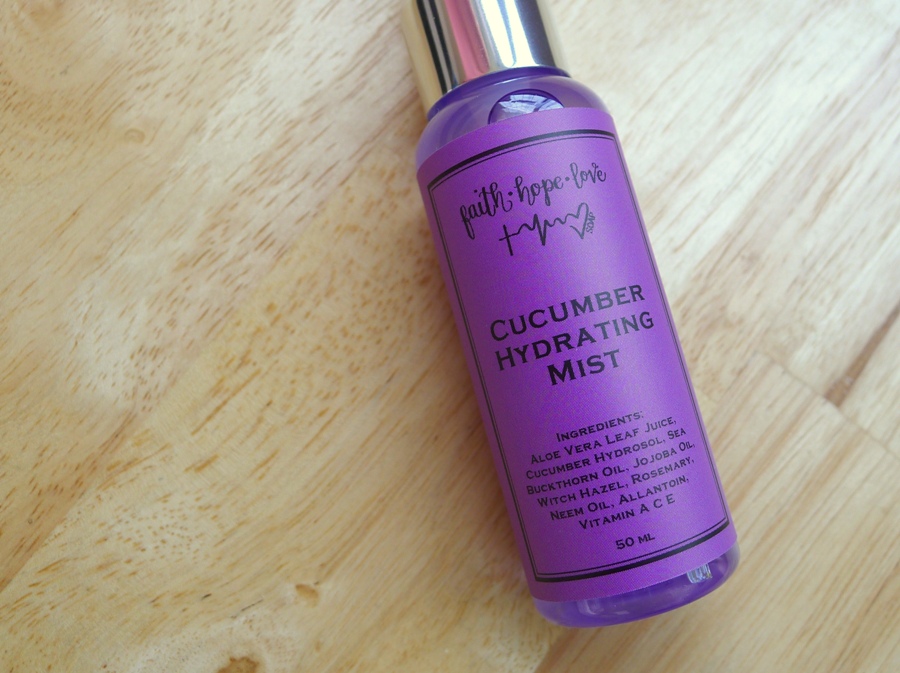 Ms. Van also gave me her Mother's Love Soothing and Healing Balm to try. I've read only good praises about this super versatile skin balm, which is infused with essential oils of sweet almond, virgin coconut and eucalyptus to soothe, heal and treat skin irritations.
sweet almond – a perfect solution for psoriasis, eczema and skin rashes; also treats chapped lips
coconut – moisturizes skin and is a good anti-inflammatory
eucalyptus – its antimicrobial and antiseptic properties are also effective at treating wounds, burns, cuts, abrasions, sores and scrapes.
This soothing balm can also be used to soothe away headaches and tensions in the body due to sore muscles and fatigue.  Indeed, Mother's Love Soothing and Healing Balm has benefits for everyone.
Do check out faith.hope.love's vegan-based skin food.  You'll be amazed at the many products available (all natural, chemical-free, and vegan-based) to satisfy your skin needs!