Celebrities and beauty junkies swear by the instant effects of Korean beauty products.  I have been doing my research on them for a while now so when I heard that there's finally a Philippine-based distributor for them, I grabbed the opportunity and bought a package immediately.
However, I think I got more than what I bargained for.  I was just supposed to buy the products and use it on me (of course!), but in buying them I bought as well a "business right" to sell them.  Yes, I became a distributor as well!  Cool!
Anyway, I digressed.  Let's talk about the 3 star products I love from NWORLD, which were launched just last August this year, in a grander-than-grand event at SMX Convention Center graced by a strong 8,000+ participants (wow!).
These are: (a) NLIGHTEN's Oxygen (O2) Bubble Cleanser, (b) Cloud Cream and (c) CC Cushion Powder.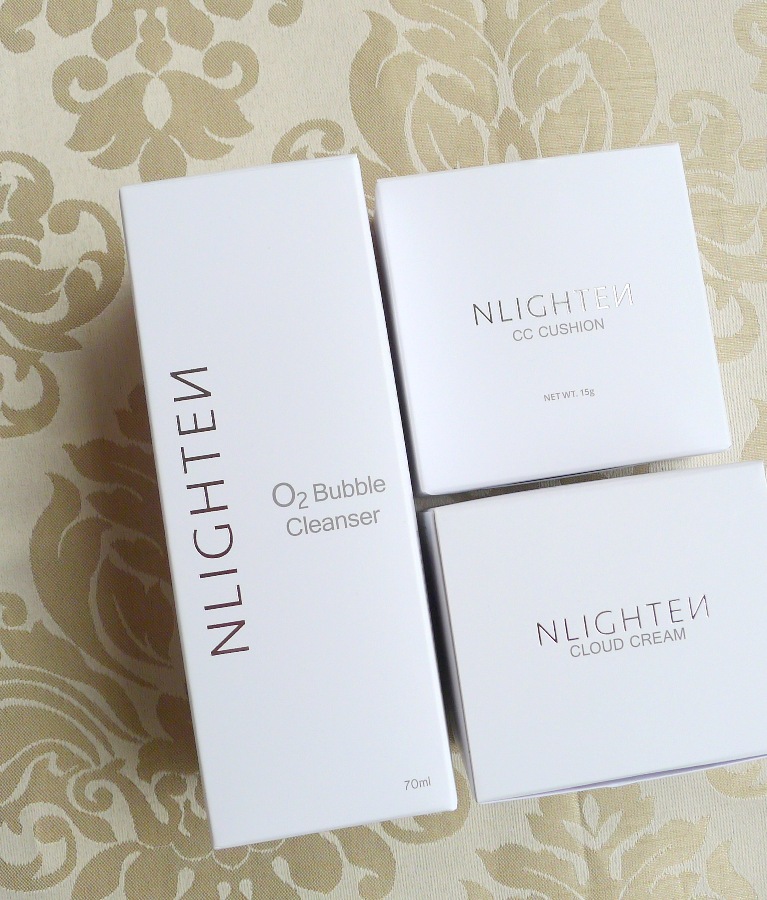 NLIGHTEN O2 Bubble Cleanser
Those familiar with oxygen facial or oxygen therapy will delight in this product that's equivalent to a good oxygen facial treatment – at the comfort of your home and without the hefty price tag.
NLIGHTEN's O2 Bubble Cleanser is a self-bubbling cleanser that helps hydrate and rejuvenate the skin (that has been exposed to pollutants) with its special oxygen content.
This amazing cleanser contains an outstanding oxygen therapy which delivers oxygen into our skin and effectively removes dead skin cells, sebum, impurities and any excess debris.  It is also enriched with various essentials that are good for the skin, helping it retain its firmness.
Formulated without paraben, phenoxy ethanol, benzophenone, talc, petrolatum, mineral oil, synthetic pigment and ethanol.
With very light scent. Suitable for all skin types.
How to use: 
Spread a right amount of the product on your dry face (yes, with make-up on) and leave it for one (1) minute while enjoying the formation of oxygen bubbles.  Rinse off with lukewarm water
Recommended usage:
2-3x a week.
Side effects:
None. Those with damaged or sensitive skin may experience some redness at the start but it is usually temporary.  Do not expect the result to be obvious after the first use.  The O2 Bubble Cleanser is meant to cleanse the skin from impurities first, and the rejuvenating effect becomes visible after the 3rd or 4th use.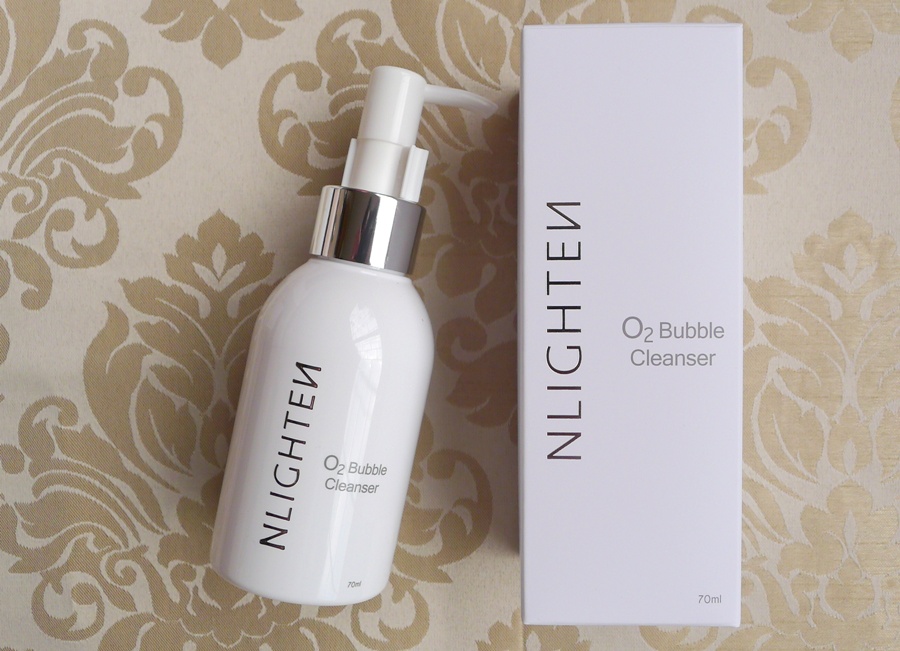 Price:  Php1,350.00 (70ml bottle; comes with a bottle lock)
NLIGHTEN Cloud Cream
Cloud Cream was introduced in Korea in 2013 and immediately became the hottest whitening cream in the country. If you are a beauty junkie and is familiar with Cloud 9 Blanc de Cream (which is not available locally) then you'd know that this little jar is a miracle jar and has sold millions already (in Korea alone).
Now, fret no more; NLIGHTEN's Cloud Cream is here in Manila and it's just as good as the original Korean iteration.  You can now achieve that radiant, flawless skin that Koreans are famously known for without going there or asking your friends to buy it for you.
NLIGHTEN's Cloud Cream provides an instant brightening effect that last for hours – making your skin look more healthy and glowing.  The extracts of white rice and white milk protein help maintain an even skin tone.  This cloud cream is also formulated to help reduce the signs of aging and protect the skin from UVA & UVB rays.
Formulated without paraben, benzophenone, triethanolamine, talc, petrolatum, mineral oil, synthetic pigment and SLS.
With very light, powdery scent.  No greasy feeling afterwards, and can be used with foundation cream or powder. Suitable for all skin types.
How to use: 
Put a small amount of cream (which has a texture of a cottage cheese, by the way, that's why it comes with a little spatula) on your finger on then apply it on the face and neck.  Massage gently and evenly.
Recommended usage:
Apply everyday (I recommend it to be used as a day cream as you don't really need a whitening cream for when you are about to sleep.)
Side effects:
None. The instant brightening effect is immediate.  However, do not expect it to remove dark spots instantaneously as well.  Regular use is recommended to achieve evenness of skin tone and removal of pimple marks and other dark spots.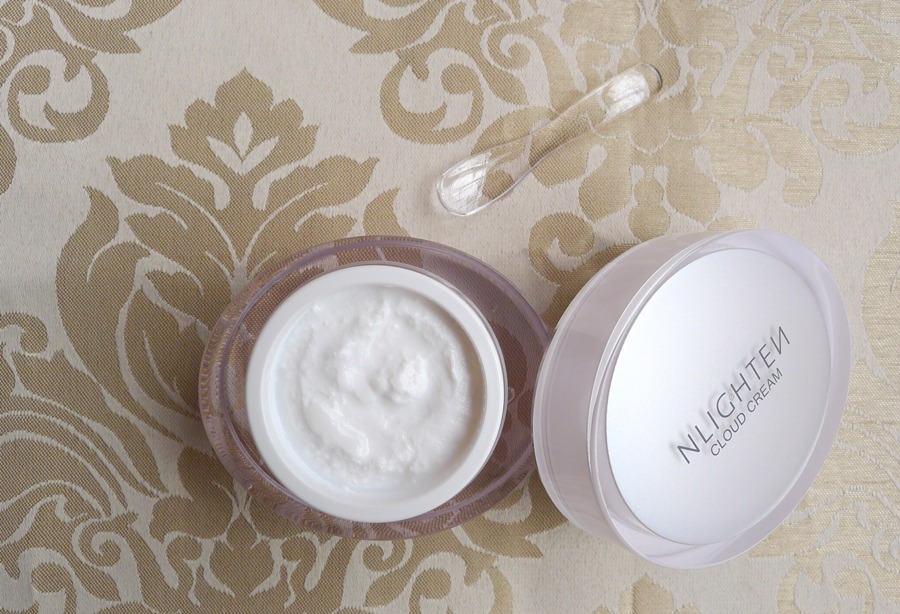 Price:  Php1,450.00 (30g bottle; comes with a spatula)
NLIGHTEN CC Cushion Compact
"In Korea, almost nobody's using the BB and CC creams in a tube anymore. It's all about the cushion compact," – Michelle Phan, make-up guru.
Flaunt a flawless, luminous complexion with this revolutionary NLIGHTEN CC (Color Control) Cushion Compact that is specially formulated to multi-tas: providing good coverage, instant hydration (thus preventing skin aging) and works as sun protection (through its broad spectrum SPF 50+ / PA +++).
With very light scent.  Suitable for all skin types.
How to use: 
Apply by pressing the puff into an essence sponge and gently pat it on your face.  For touch ups, re-apply as desired.
Side effects:
None.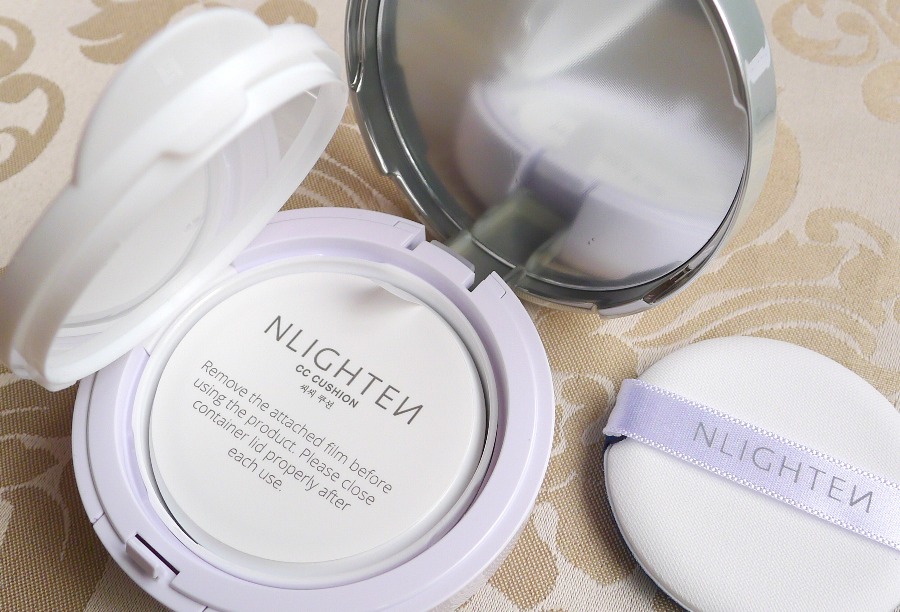 Price: Php 1,640.00 (15g)
**************************
Achieve an optimum and long-term skin benefits with these premium Korean products from NWORLD – all for less than Php 5,000.00!
For inquiries, distributorship or product demo, please contact my business partner –
Mr. Marciano S. Cornejo
Ntrepreneur
+639276602707
Facebook: Sonny Cornejo
Yahoo mail: [email protected]
Website : nworldciano.com