Thanks to Instragram and its wonderful community of teacup collectors, I was led to this high teaware brand from Australia named after its founder: Cristina Re.
Cristina Re is an Italian-born, Australian-based designer who built her now 15-year brand from weddings.  Yes, weddings!)  She is known as the original founder of DIY stationery concept, providing quality designer invitations and supporting stationery items.  She introduced the mix-and-match theme concept on stationery – designing and producing papers could be coordinated with an array of envelopes, wallets and sparkling embellishments to create stunning and original layered effects with a fashionable twist.  This she expanded through numerous licensing and collaborative deals with leading stationery and craft companies within and outside Australia.  She later expanded her lifestyle brand which now includes her signature 24 carat gold fine porcelain teaware (source).
Her mix-and-match theme concept extended to her high quality but inexpensive teaware brand as well, allowing one to create different tea party concepts by choosing coordinating colors or designs from the Cristina Re collection.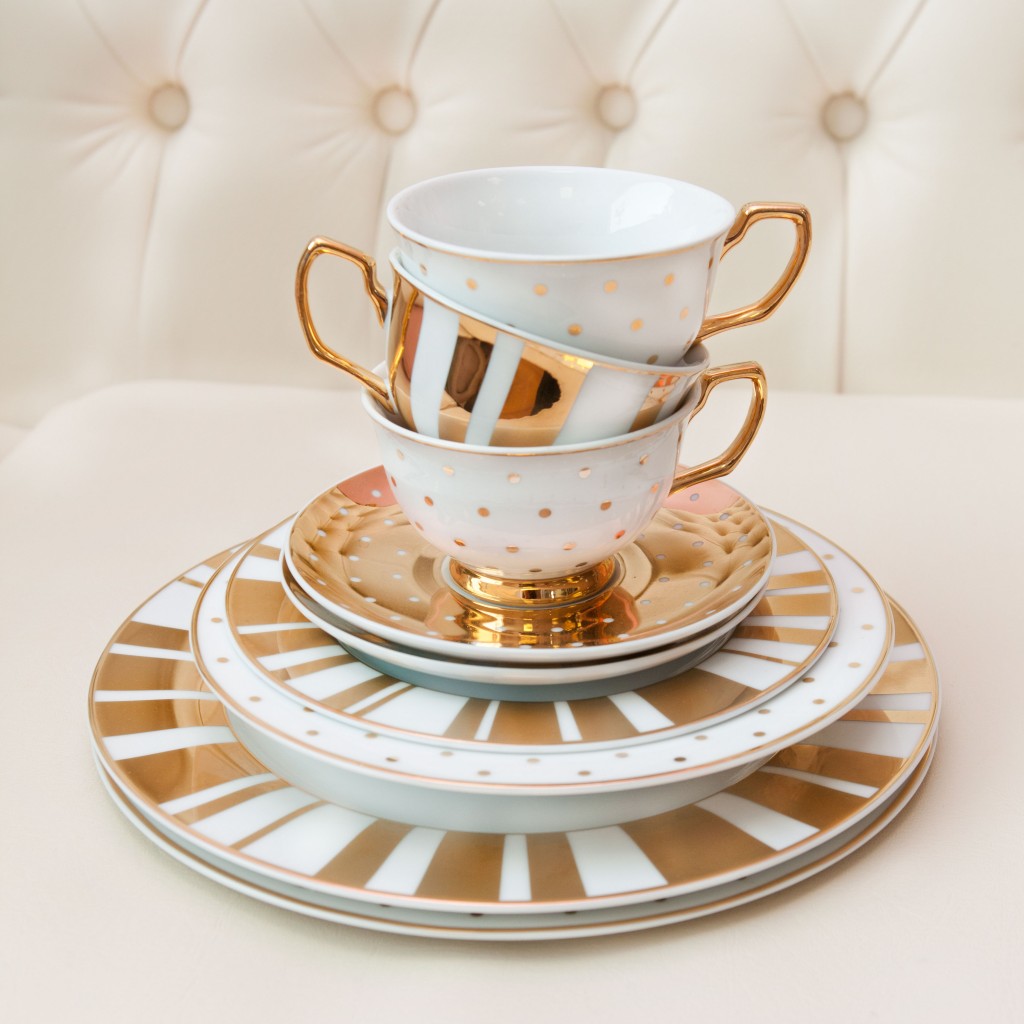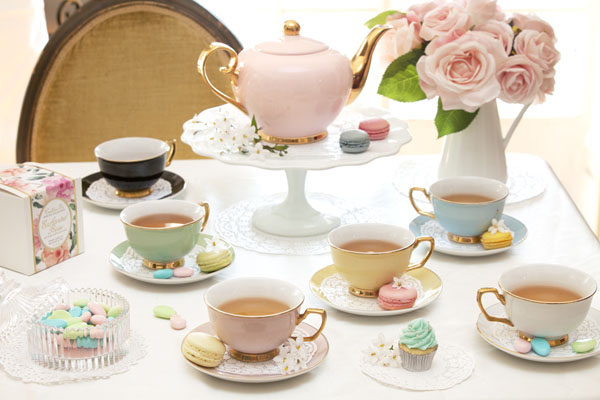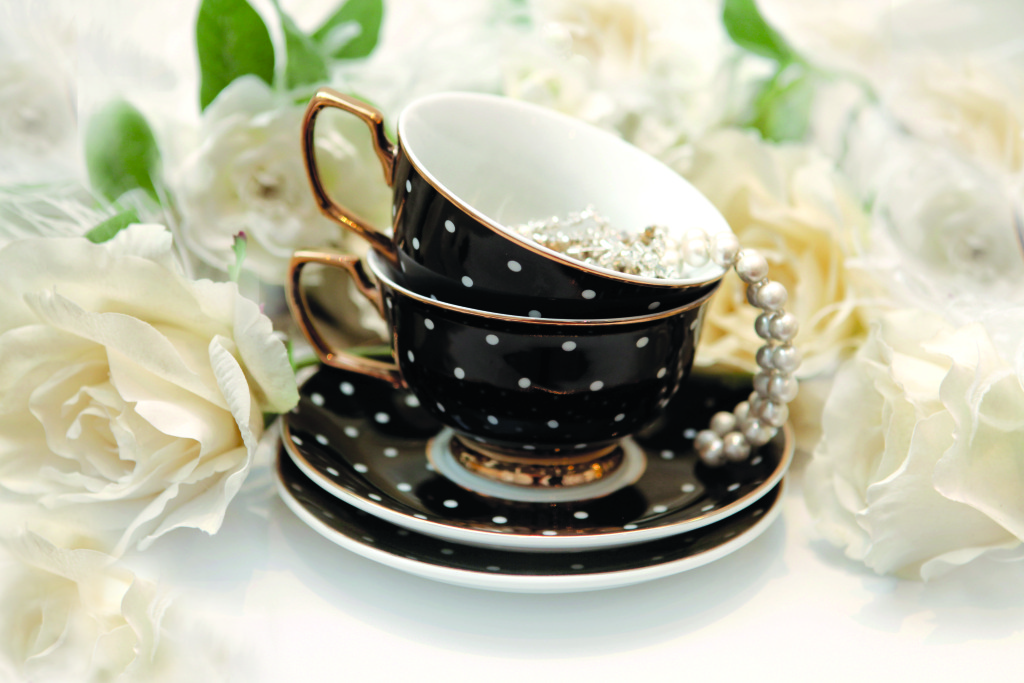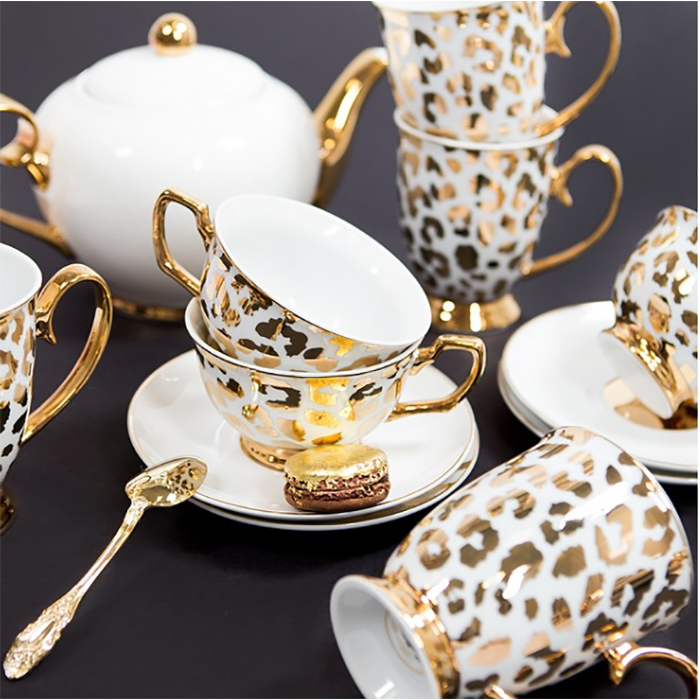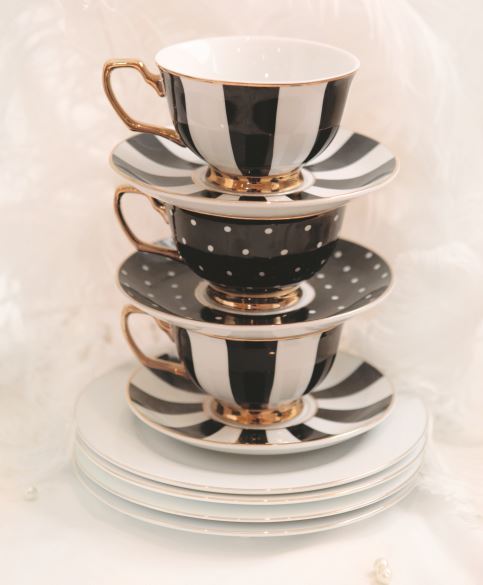 There are simply so many to choose from her myriad collection but the black and white teacups were the ones I kept going back to.
And so my first purchase of Cristina Re teacup and saucer set was in Ebony Stripes (in black).  I bought it from an Instragram reseller, @exquisite_collections who is based in London. It was shipped to me complete with its beautiful pink box.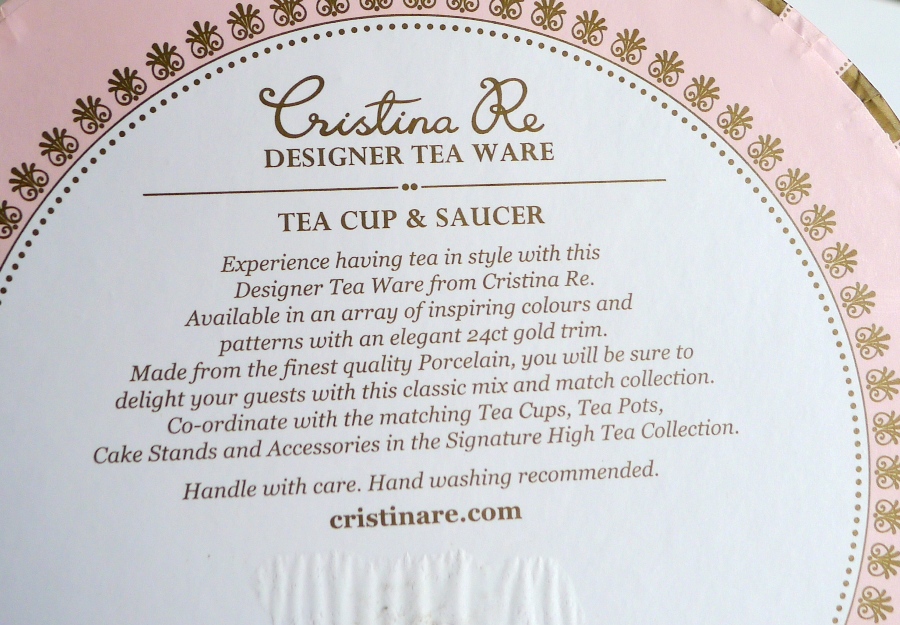 Here are more up-close details of my first Cristina Re teacup and saucer duo: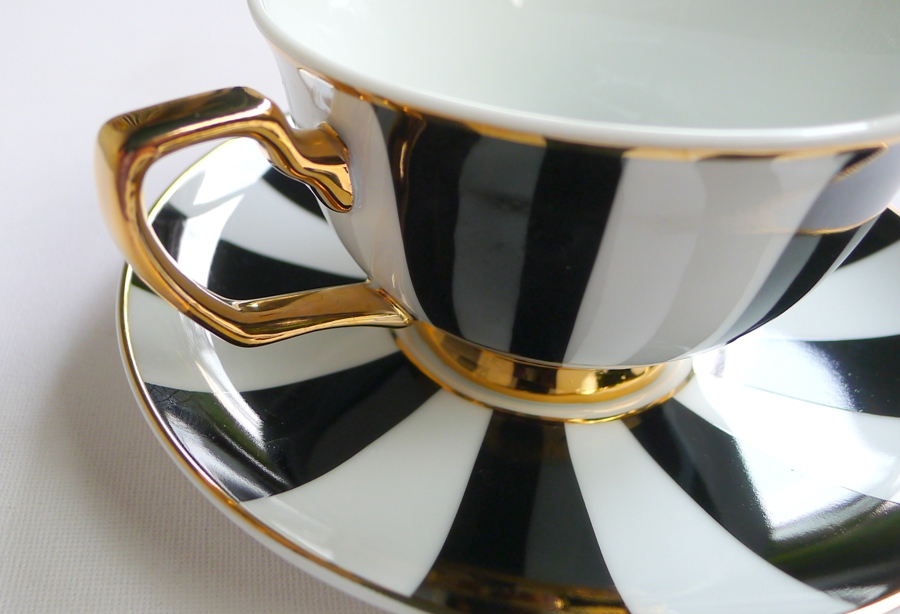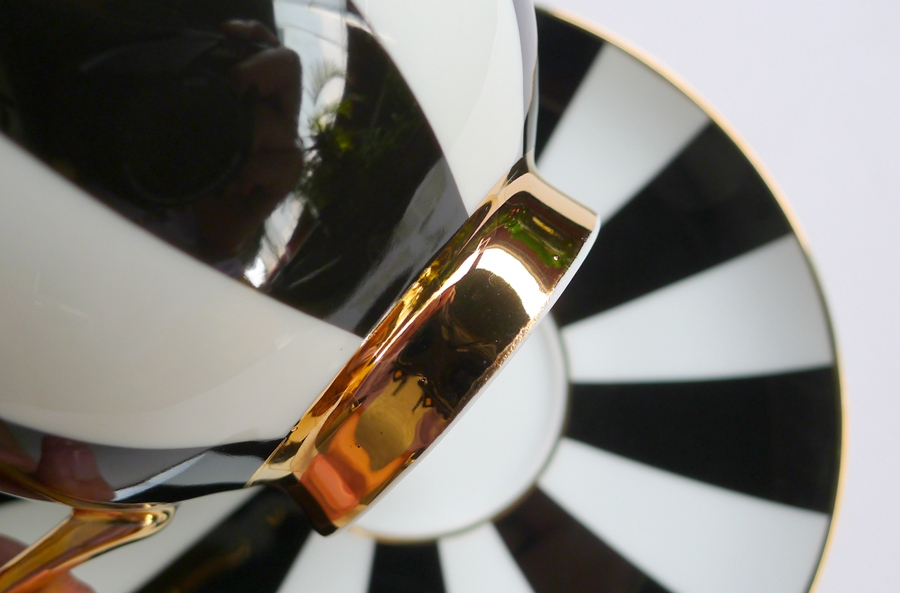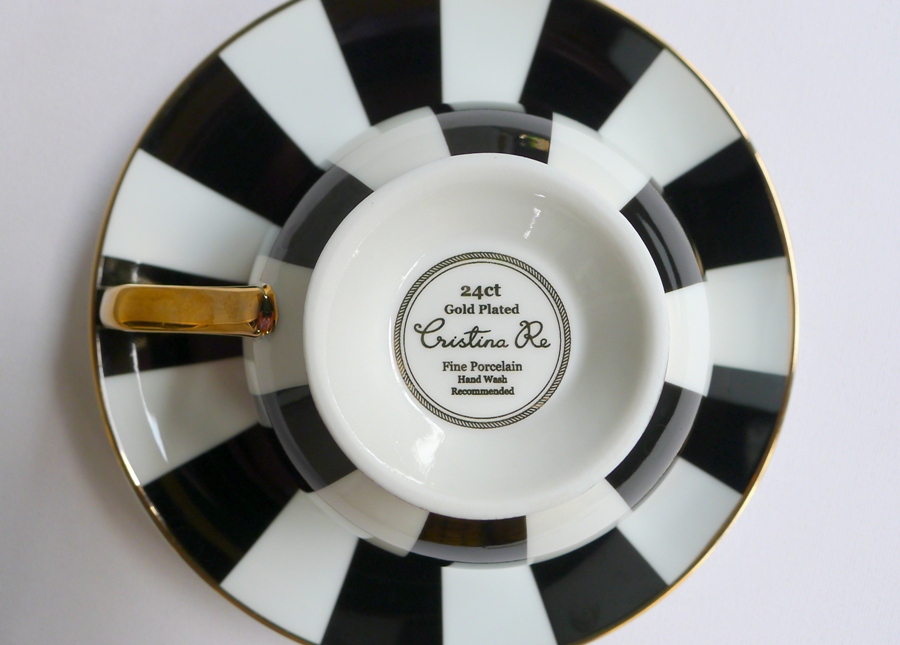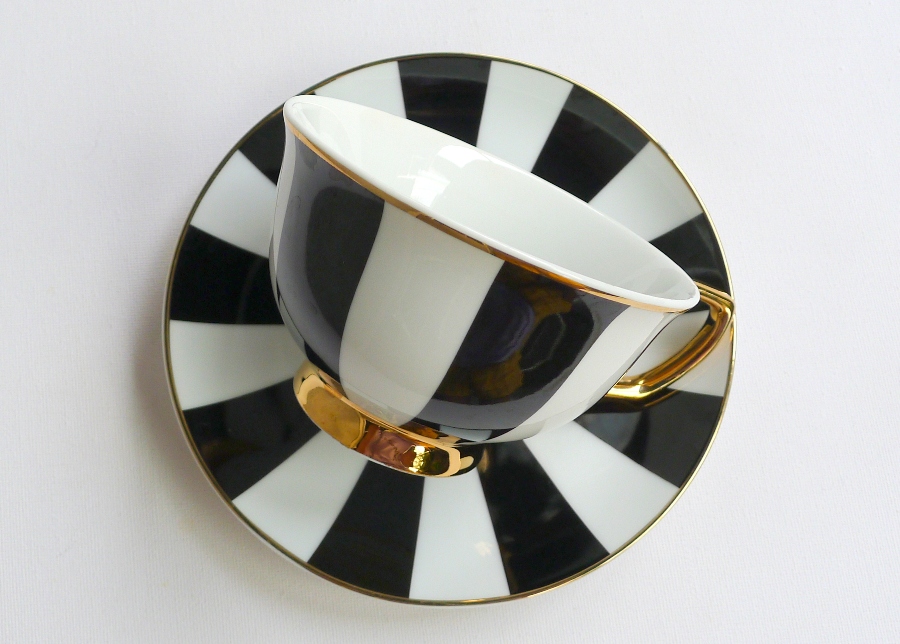 I knew from the first time I unboxed it that this is not going to be my last Cristina Re purchase.  It's so durable and is perfect for everyday use.  My Spode teacup (which is so special to me because it's my first teacup purchase) turned out to be a very fragile baby it now has a little hairline surface crack (huhu!).  I have since learned to keep it boxed after use instead of keeping it in the cabinet with our everyday dinnerware.
Going back to Cristina Re, this gorgeous Ebony Stripe teacup soon got a sister (in baby blue) thanks to @paperstrawlove and her discount hehe!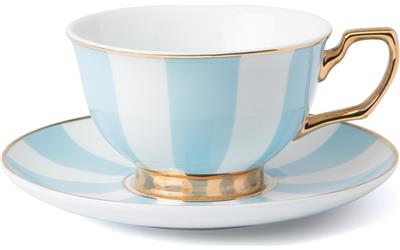 I know you've been itching to ask about the price and I tell 'ya – Cristina Re teacups are really, really affordable.  When I started collecting teacups last year, I have set my budget to not more than P3,500 per teacup and saucer set (vintage or brand new).  Expensive din ano?  That price seemed to be the going rate in the market anyway, and it could even go higher depending on the brand and design you are looking for.
But a Cristina Re teacup and saucer duo cost only half of what I have budgeted per teacup.  Yep, no more than P2,000 (or around $35) for each duo set, in brand-new condition and complete with box.
Looking at its website,  I had this impression of a luxury designer brand in the same league as Kate Spade.  But Cristina Re is way cheaper (and design-wise, prettier) than Kate Spade.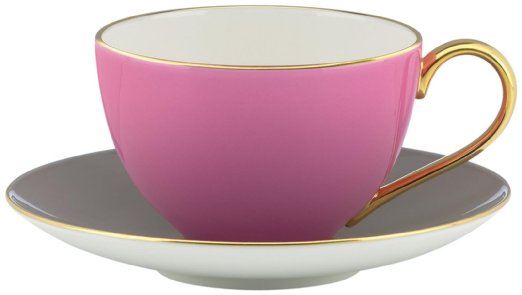 So there, I really am smitten already with Cristina Re in terms of design, durability and affordability.  And if I continue to find good deals online (through my Instagram resellers, since the brand is not available here in Manila), then I just might be able to build up a high tea Cristina Re party set this year.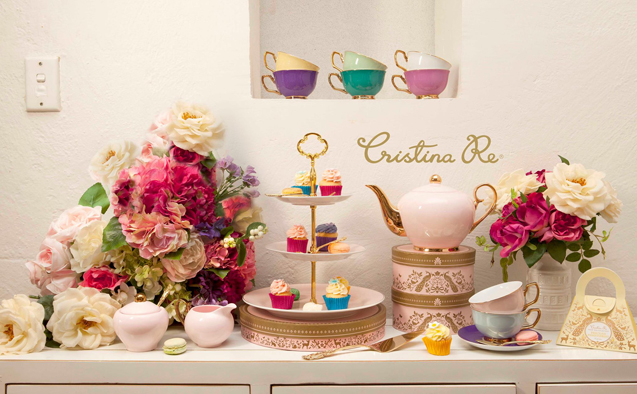 To learn more about the brand, visit Cristina Re's official website at www.cristinare.com.
Also check out the Instagram feed of my trusted resellers (@paperstrawlove and @exquisite_collections) if you want to pre-order authentic, original Cristina Re teaware products.