A longer, hotter Manila summer is forecast for this year due to the strong El Niño phenomenon, which means that we should gear up for more trips to the beach and lots of iced dessert!
Do you have a favorite summer iced dessert?  Mine has always been Razon's halo-halo.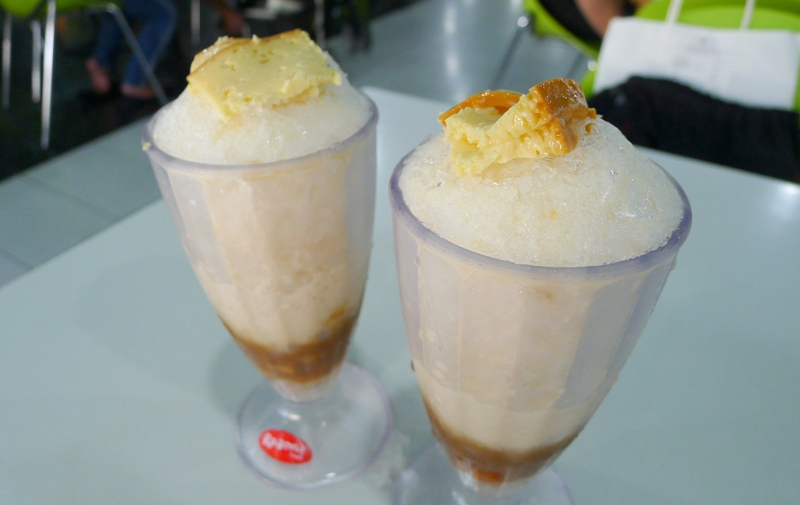 That is, until I discovered Le Miel Cafe at The Hub, Greenfield District last year (see related post HERE) and I was introduced to this bigger, fuller and yummier Korean halo-halo called Bingsu (or Bingsoo).  My concept of iced dessert and of halo-halo was changed forever!
Bingsu is popular shaved ice dessert in Korea that's available in various flavors and laden with various toppings like fruits, sweet bean paste, matcha powder and condensed milk, among others.  Unlike our halo-halo which has coarse crushed ice, Bingsu has soft, snowy-textured shaved ice that guarantees a melt-in-your-mouth feel.
Le Miel Cafe's Bingsu offerings are a mix of traditional and original flavors that will surely delight customers of all ages.  With the addition of two new flavors inspired by one of their popular cakes, and other by the world's favorite cookie, Le Miel Cafe is all set to give us the 'cold spell' that we will need so badly this year.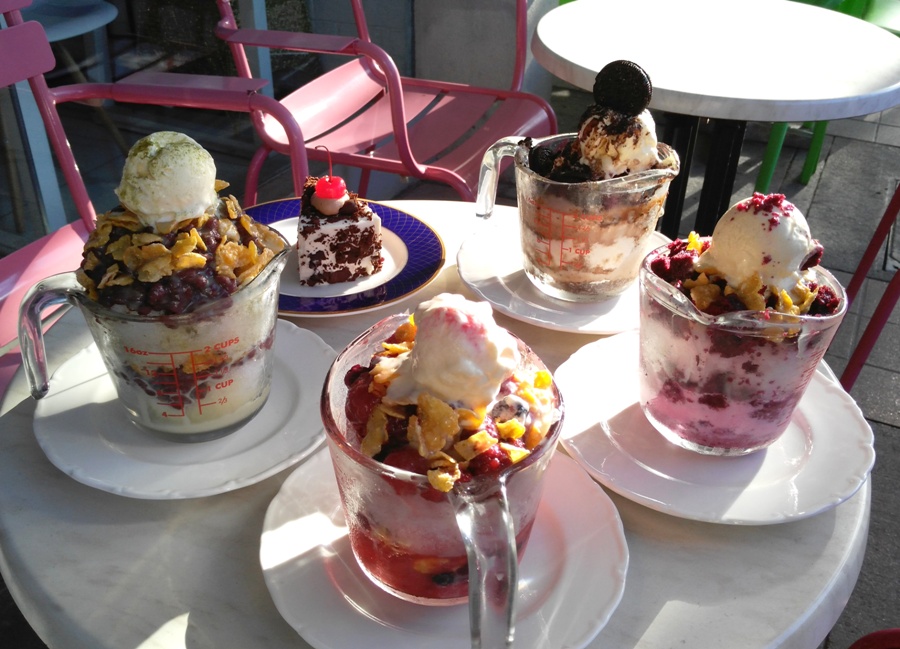 Below are Le Miel Cafe's four (4) Bingsu flavors available all-year round:
Very Berry Bingsu.  Shaved snow ice, corn flakes, condensed milk, strawberry syrup, topped with French Vanilla ice cream and fresh berries.  There's a miracle flavor here as the sourness of berries changes our taste buds, rendering the of the fruits sweet.  No wonder it is Le Miel Cafe's best seller.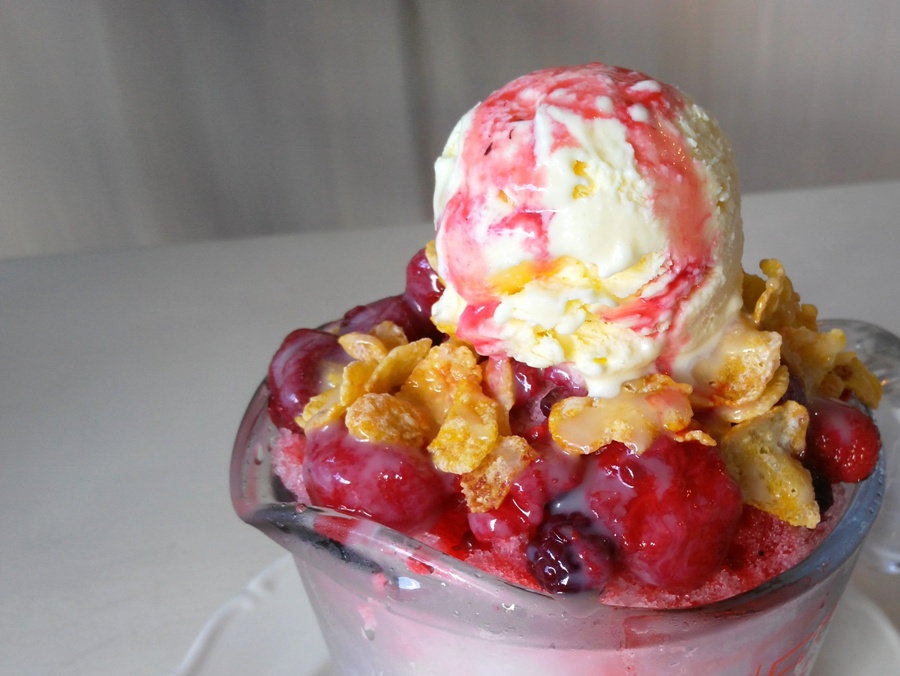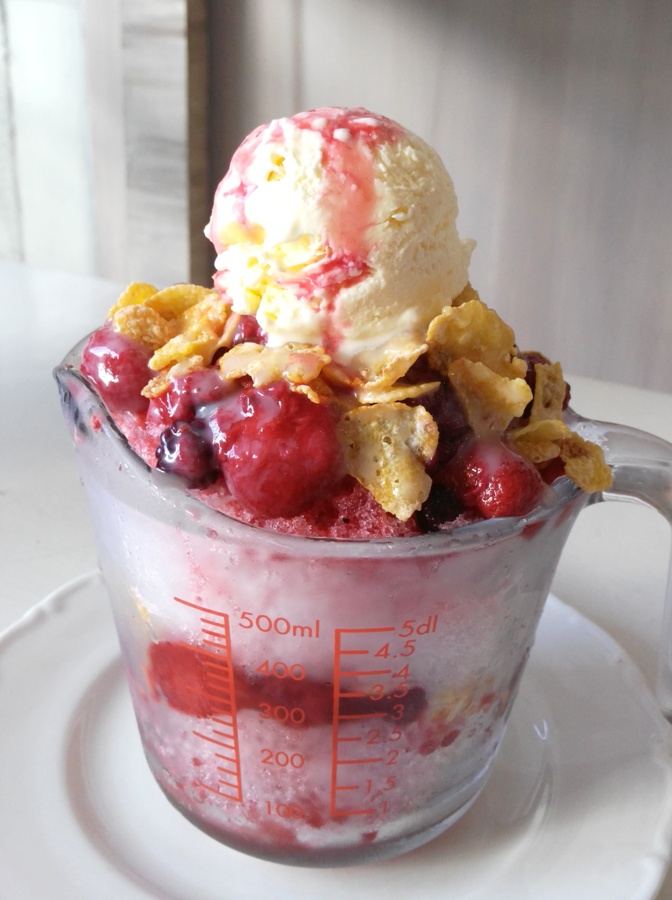 Green Mountain Bingsu.  Shaved snow ice, corn flakes, homemade red beans, condensed milk, matcha powder topped with French Vanilla Ice Cream.  This is my personal favorite because I love red beans(!) and there's nothing over-the-top that will overwhelm the taste buds.  No flavor syrups were even added; just the right amount of matcha powder to render a nice green tea flavor to it.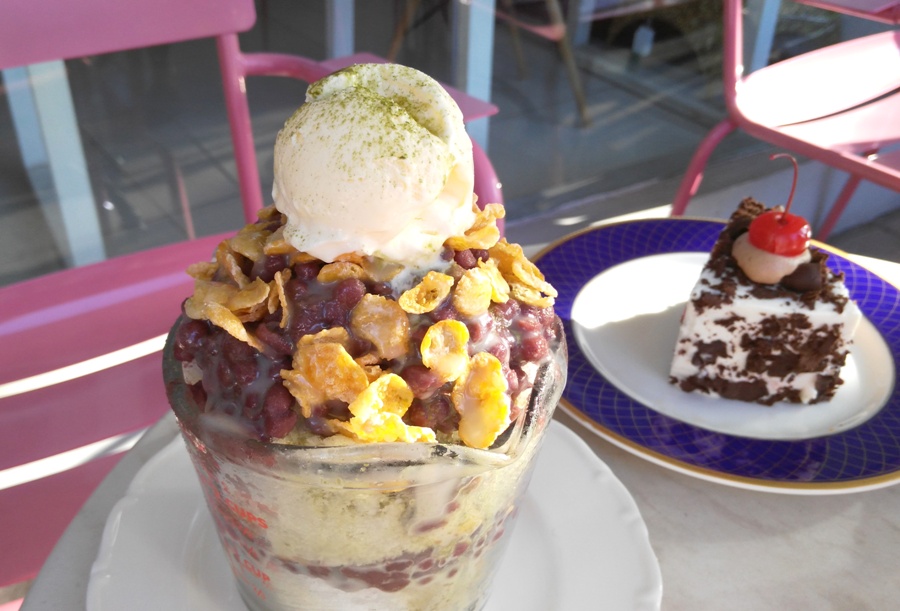 [New Flavor] Oreo Bingsu.  Oreo fans will definitely love this new Bingsu flavor from Le Miel – with chocolate syrup and (lots of) Oreo cookies and cookie crumbs – making it a cookies and cream-themed Bingsu!  I liked that there's no other toppings added here, as I couldn't think of anything that needs to compete with Oreo's wonder-filled cookies.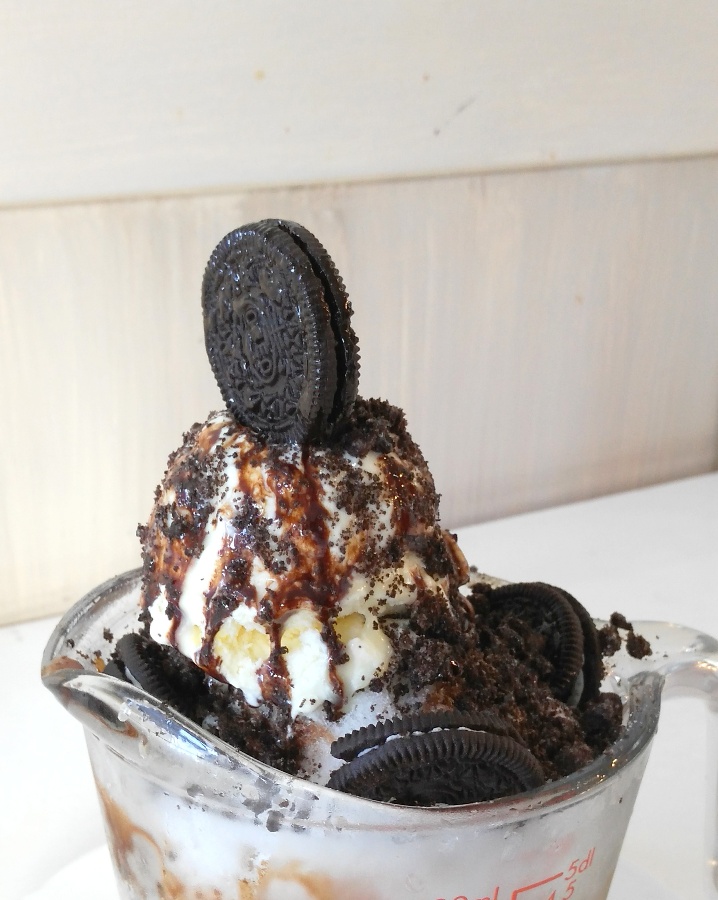 [New Flavor] Red Velvet Bingsu.  Fans of Le Miel's Red Velvet Cake (like me!) will totally adore this newest Bingsu flavor inspired by this ravishing red cake!  Finished off with cornflakes for that crispy crunch bite (in between spoonfuls of cake cubes and crumbs. Yummy!).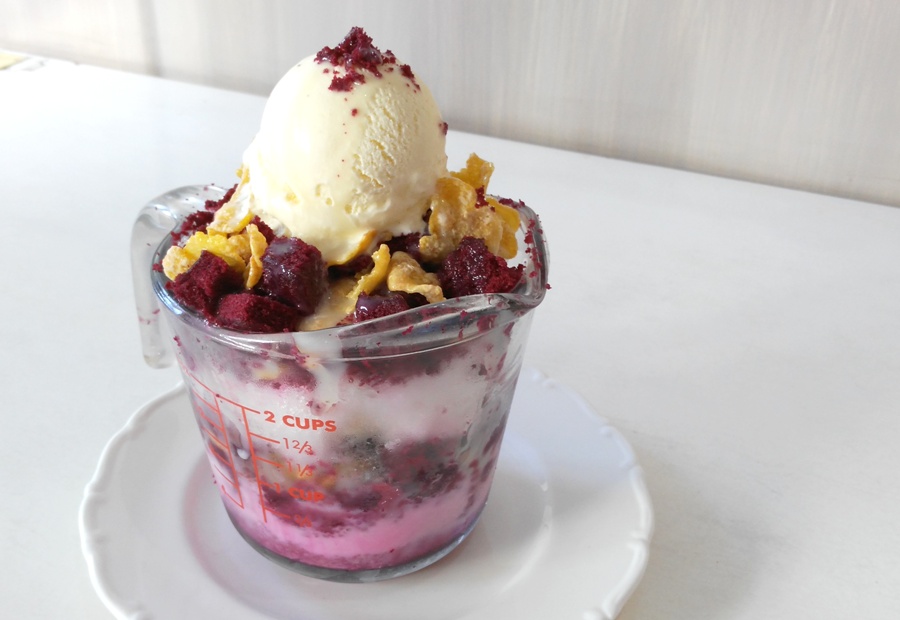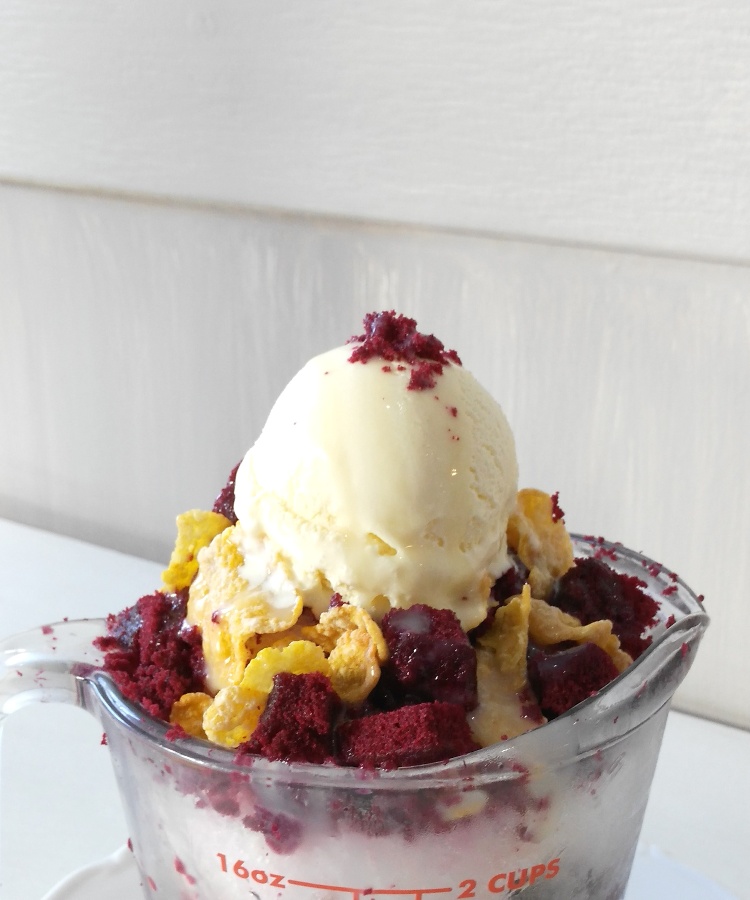 Obvious bang nagustuhan namin sobra si Red Velvet Bingsu, hehe!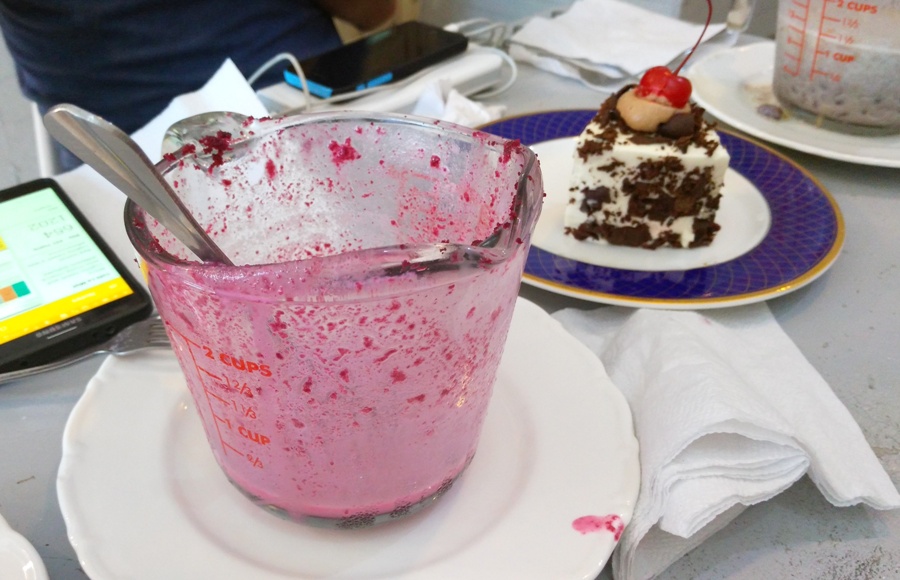 So the next time you crave for an iced dessert – whether in summer, spring or  even in the coldest of December, head over to Le Miel Cafe at The Hub, Greenfield District and experience a different kind of 'cold spell' that'll leave your taste buds happy and wanting for more!
Le Miel Cafe  |  The Hub, Greenfield District, Mandaluyong City  (formerly Edsa Central Market) |  Instagram and Twitter: @lemielcafe  |  Facebook: LeMielCafe/