Here's another teacup story, originating all the way from Russia and with a colorful history to share, too.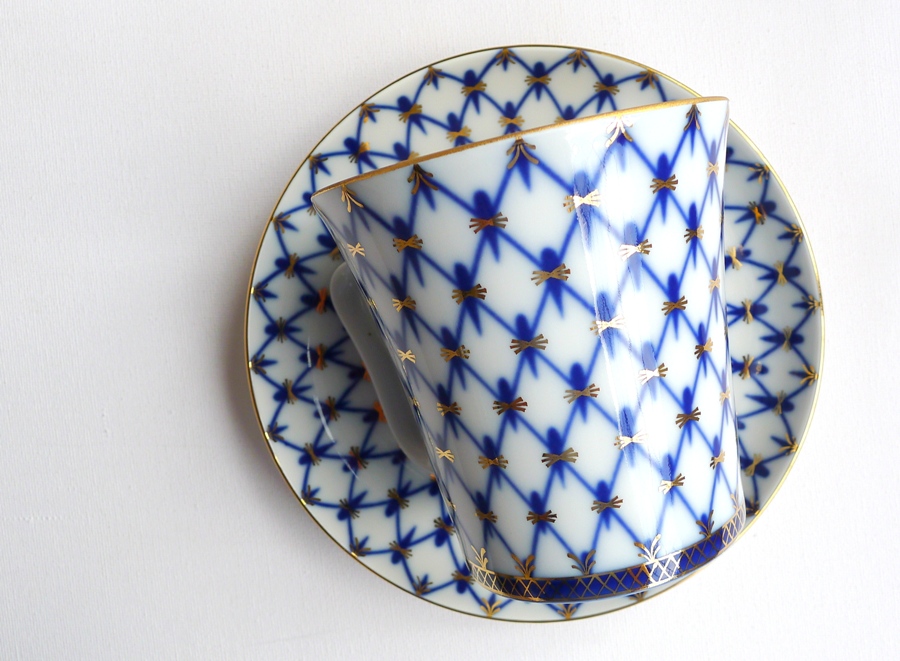 A teacup collector would not miss Lomonosov's Cobalt Net design because of this interesting fact: it was based on the blue net pattern painted into the porcelain dinnerware pieces of Catherine the Great (source).
More than that, I think what makes owning a Lomonosov piece valuable was that it came from the same company that traces its roots from Peter the Great:
Imperial Porcelain (formerly the Lomonosov Porcelain Factory) was founded in 1744 in Saint Petersburg pursuant to a letter from Elizabeth Petrovna, daughter of Peter the Great, suggesting how profitable it would be to start a porcelain factory. At the time the only porcelain available was from Asia, and sold for more than gold because it was believed porcelain could remove poison from food. It became thus the first porcelain manufactory in Russia and the third in Europe. (source)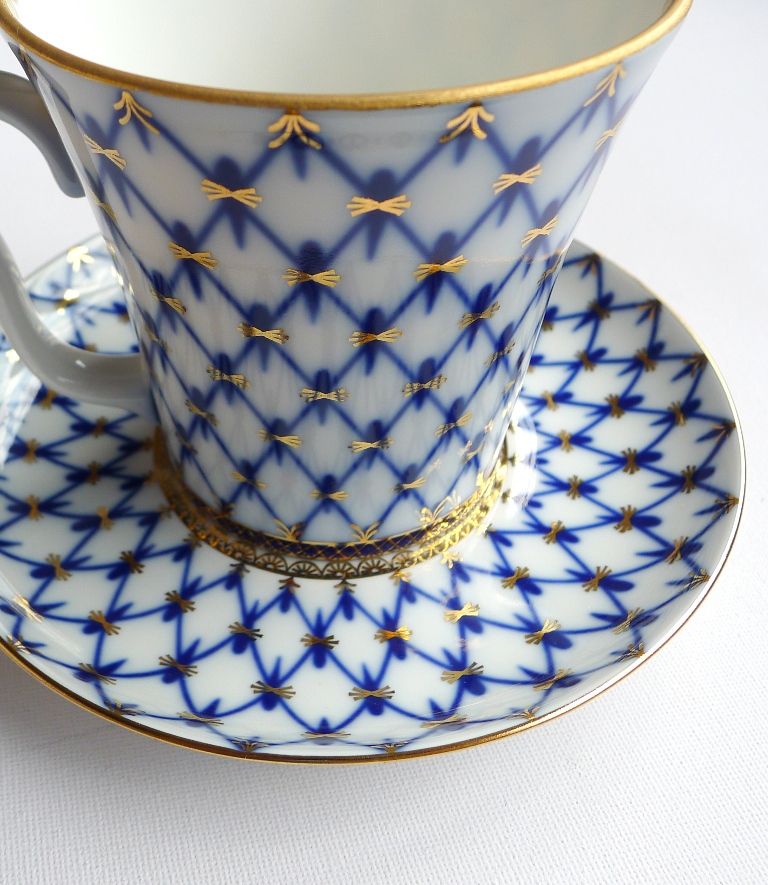 This is where the talented Russian scientist Dmitry Vinogradov (1720-1758) discovered the secret of making "white gold." He was the first in the history of ceramics was a scientific description of porcelain production, which is close to the latest concepts of ceramic chemistry. (source)
The Cobalt Net pattern is a combination of intersecting lines of cobalt blue with inverted tear drops of cobalt blue (made from mineral cobalt) and 22 karat gold accents (source).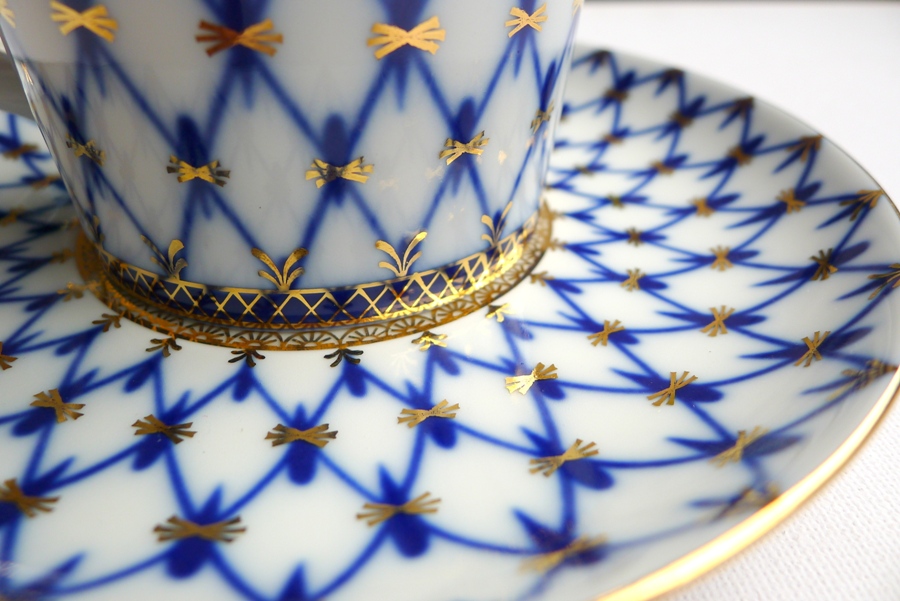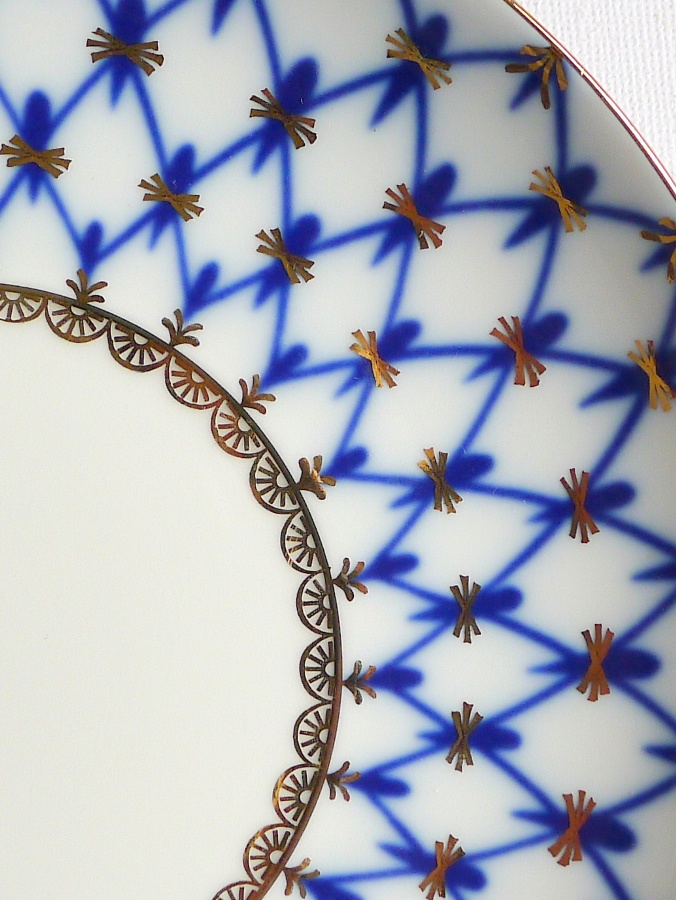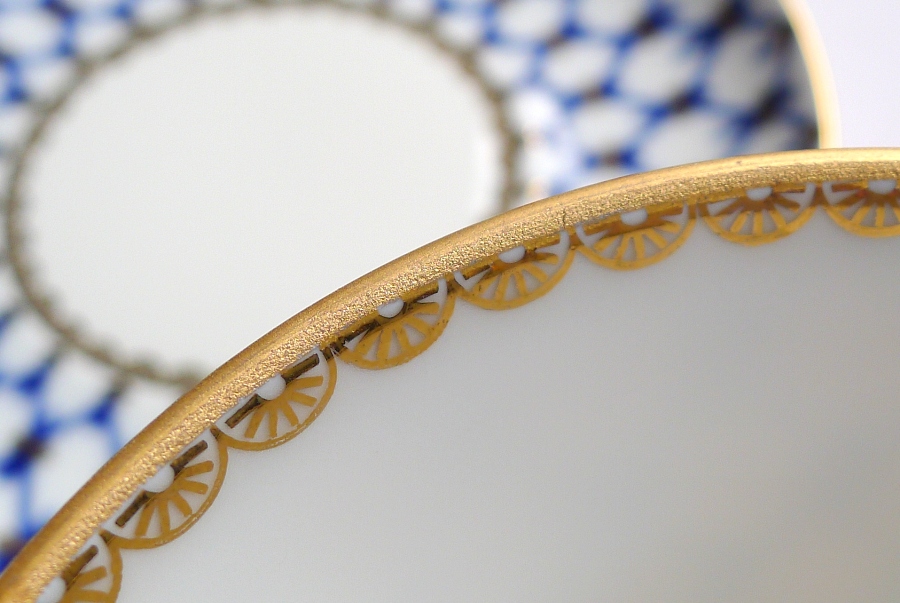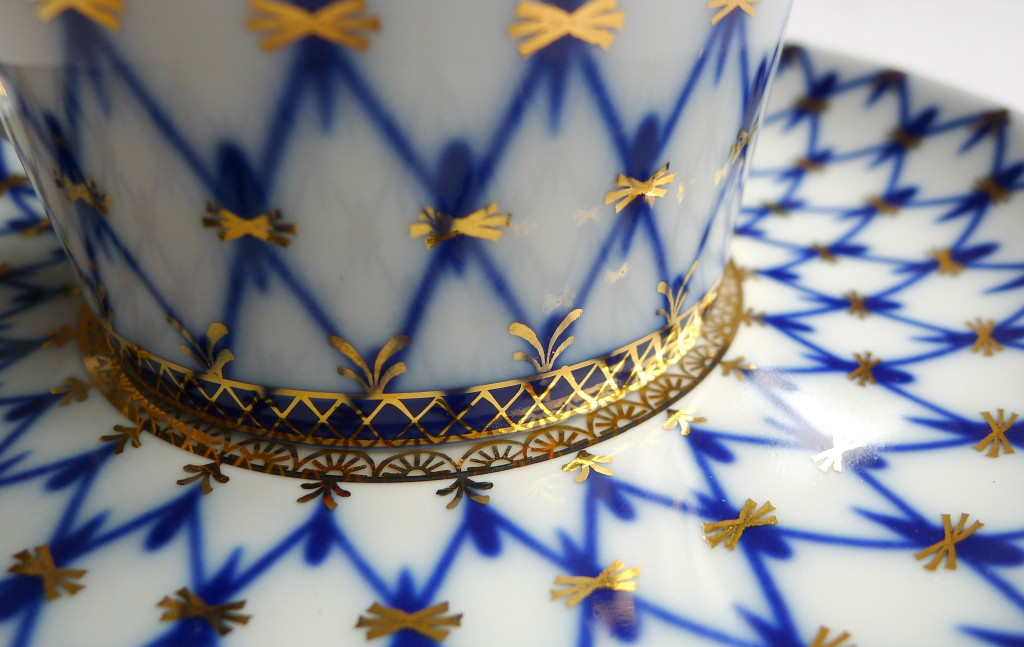 Beware of counterfeits.  After 2002, a new export backstamp appeared which featured a red or a blue LFZ monogram along with the words "Hand Decorated, 1744, St. Petersburg, Russia."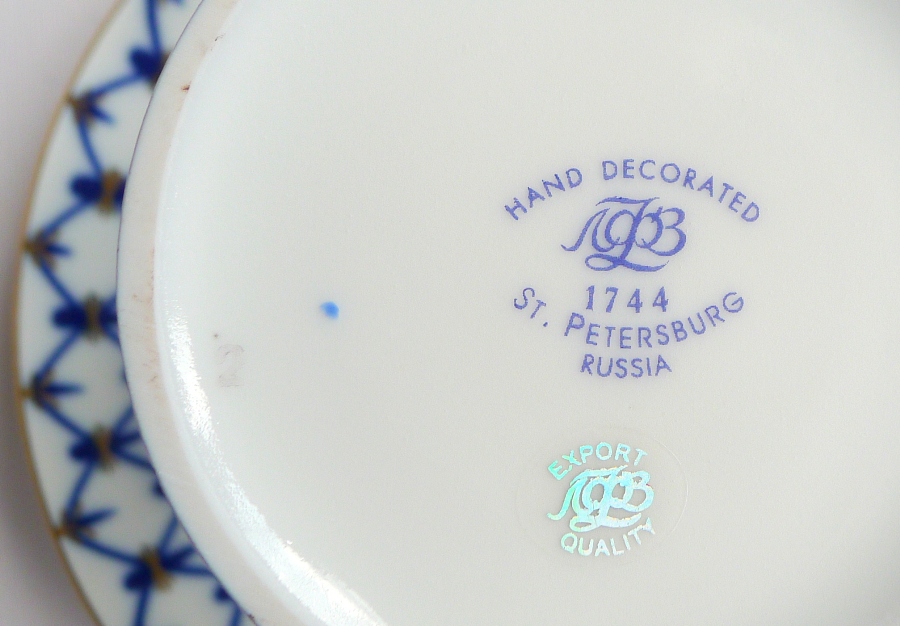 I would say that Christmas came early for me as my trusted source of collectible teacups, @paperstrawlove, has the exact design that I want.  I have to get it asap before anyone does.
I'm reserving it for use in December…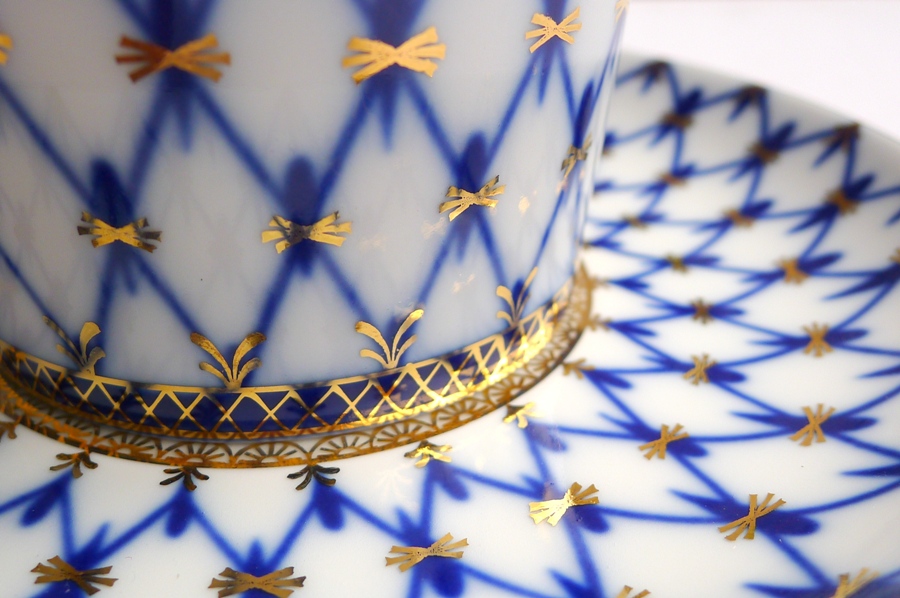 … and then imagine myself on the winter holiday at St. Petersburg while drinking from this gold laden mug!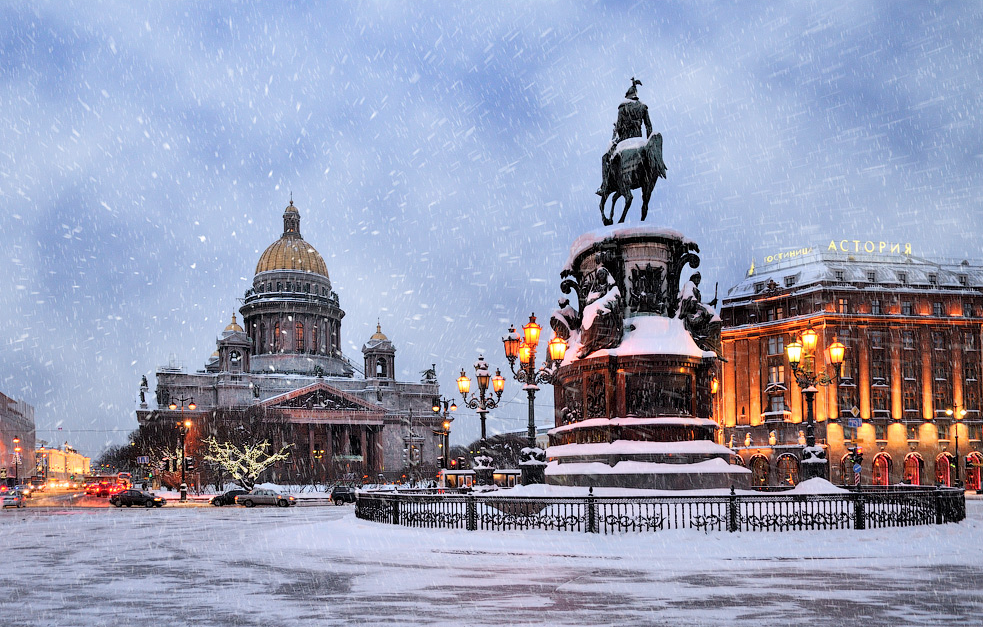 Only a few more weeks before Christmas.  Have you got yourself a gift already?  =)