It has been said that the things that constitute one's daily life are extensions of who they are, and the products they surround themselves with, a reflection of their personalities. These are what shape their moods and it is important that they always have these staples around, to keep them feeling good all the time.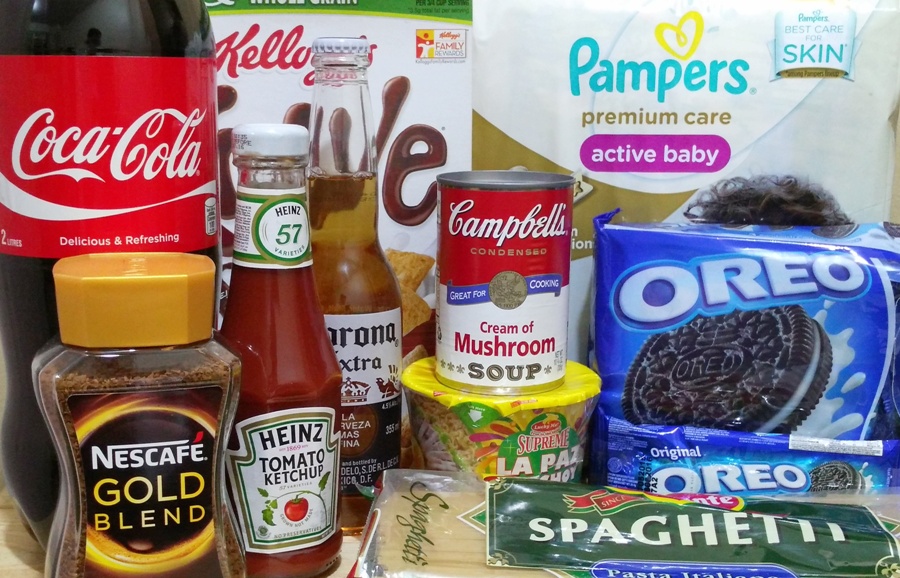 Despite being subjected to an ever-changing environment and changing personal situations, one always goes back and sticks to the things that gives them that familiar comfort. Robinsons Selections, the premium grocery store for discerning shoppers, carries a wide range of items, including all the classic essentials. 
I chose to start today's post with a few paragraphs from the PR kit I received from Robinsons Selections, the premium grocery store affiliated with Robinsons Supermarket chains.
What sets it apart from Robinsons Supermarkets is the presence of more gourmet items and imported products in their inventory. Don't be intimidated though; the products available at Robinsons Selections are also available in other supermarkets.  But here you have a more "curated look" for grocery items, leaving you with better choices and a more enjoyable grocery shopping experience.
How so?  By putting together themed products, shoppers become more focused as opposed to having too many choices (that we will have a difficult time narrowing down).  It also enables us shoppers to establish a relationship with our brand of choice.
With this in mind, Robinsons Selection put together products dubbed as Feel-Good Favorites because they are on everyone's list of "comfort" food, a shared taste, or are mainstays at our kitchen pantries.
Check 'em out and see if you can spot your favorite grocery items, too: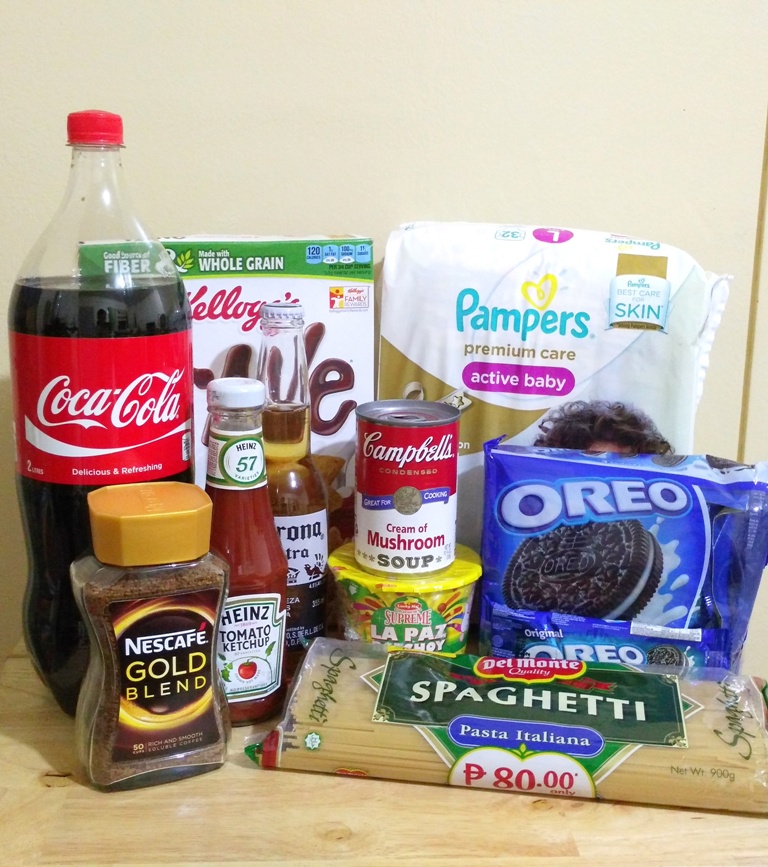 Unwinding company: Coke, Corona Beer, Oreo Vanilla cookies  |  Kitchen cupboard mainstays: Del Monte Pasta Spaghetti, Campbell Mushroom Soup, Heinz Tomato Ketchup, Lucky Me Mini Batchoy  |  Day Starters: Kelloggs Krave Chocolate Cereal, Nescafe Gold Blend  |  Little Joys:  Pampers Premium Care.
At home, I always have on stock a can (or two) of Campbell's Cream of Mushroom Soup for when I (or AJ) feels like having Roasted Chicken Stuffed with Cream of Mushroom for lunch or dinner.  A pack of spaghetti noodles is also a mainstay because we both love pasta dishes, and we just re-create at home the Tomato Basil Pasta (that we both love) when we are too lazy to go out for dinner.
Cereals are always in our weekend breakfast menu, and we love to try different cereal products and flavors for added spontaneity and fun.
The coffee junkie in me wouldn't last half-day without having at least 2 cups of coffee (yes, that's 2 cups already before lunch time!).  I keep different coffee brands at home and at work because I am maarte that way, hehe!  It has to be a special cup of coffee for me each time so I keep packets of Starbucks VIA, UCC, and a jar of Nescafe Gold Blend to suit whatever mood I have.
We also have a bottle (or two) of Corona beer stocked in our refrigerator that we either serve to guests, or partner with chips for Saturday movie nights at home.
It's interesting how our choices have defined not only our lifestyles, but with our personalities as well.  I guess you could say that when it comes to food – our food – I do not scrimp.  I am also a practical shopper (at grocery stores), planning in advance what to buy, and buying only from the brands that I trust, or comes highly recommended.
Keep yourself happy with feel-good favorites from Robinsons Selections, located at 8th Forbes, Burgos Circle, Bonifacio Global City in Taguig.
Free food delivery for a minimum purchase of P1,000 to areas within a 500-meter radius.
http://www.robinsons-supermarket.com.ph/robinsons-selections/