Sorry I have been filling up this blog with mostly shopping finds!  But they're all good stuff, anyway so I hope it makes everybody happy too, hehe!
Let me just share with you these handmade gift tags I ordered from Tagged with Love (formerly 43lucy.com).  It took a while for the gift tags to arrive from the U.S. (something must be done with our local postal service, argh!) but I could say that it was so worth the wait!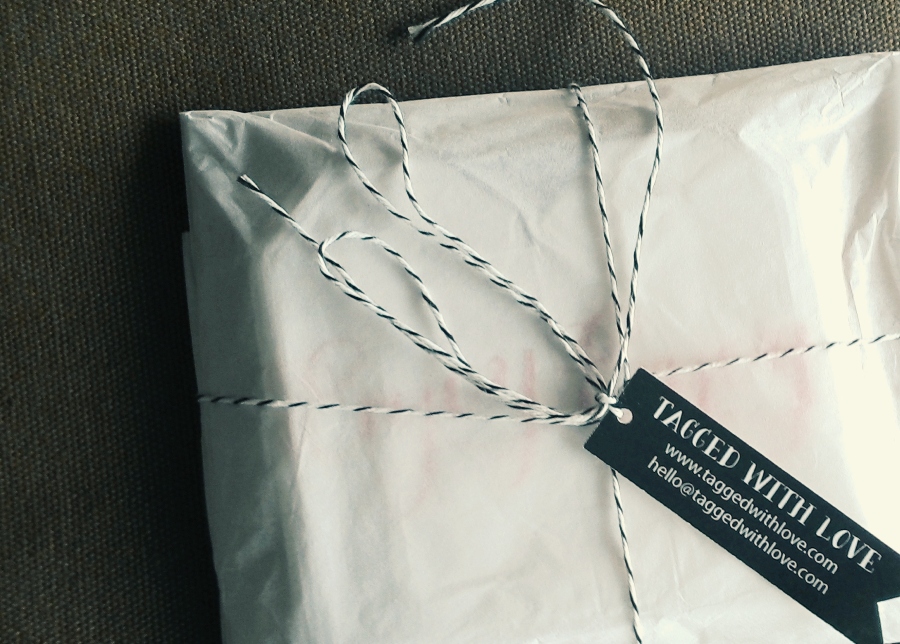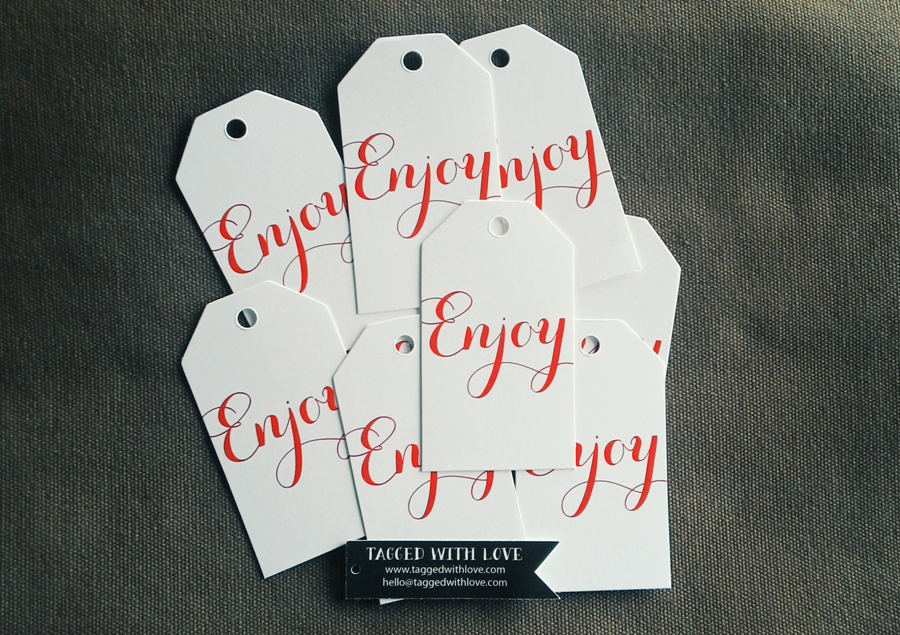 Tagged with Love is a brainchild of Ms. Marilenn Alcantara, a Filipina graphic designer based in San Francisco.  Her name would already be familiar to those reading my blog for some time, since I've written about her first shop (43 Lucy Design Blog + Shop) HERE and HERE.
Tagged with Love specializes in customized paper products like gift tags and labels – to fit every occasion.
Details do matter at Tagged with Love so the OC-ness in you (and me) need not worry about the smallest imperfect detail in our paper goodies!
Do check out their recently launched online shop for more of their lovely items!  (Click on the image below to be directed to their website).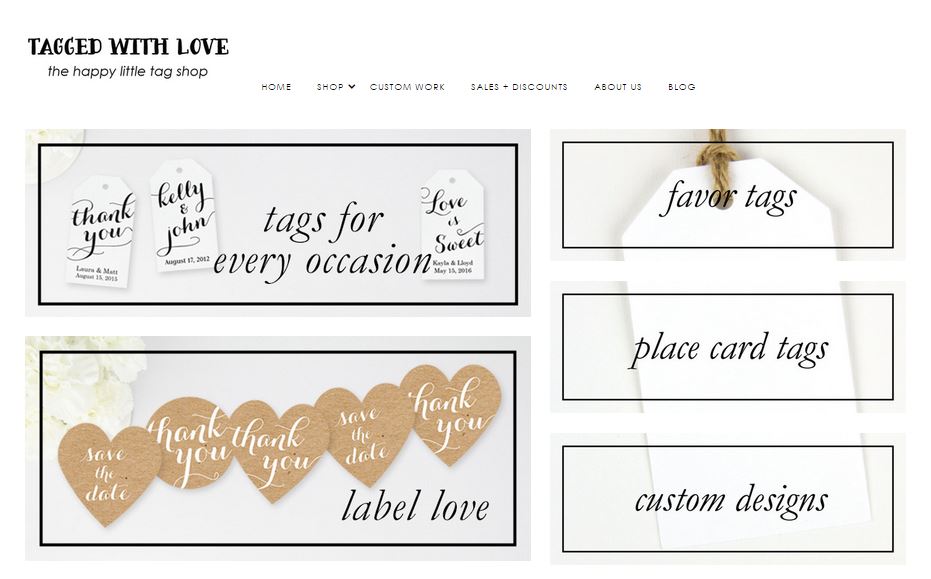 I ordered the large tags (3.5 x 2 inches, a common size for business/credit cards) with the text "Enjoy".  Text color is poppy red.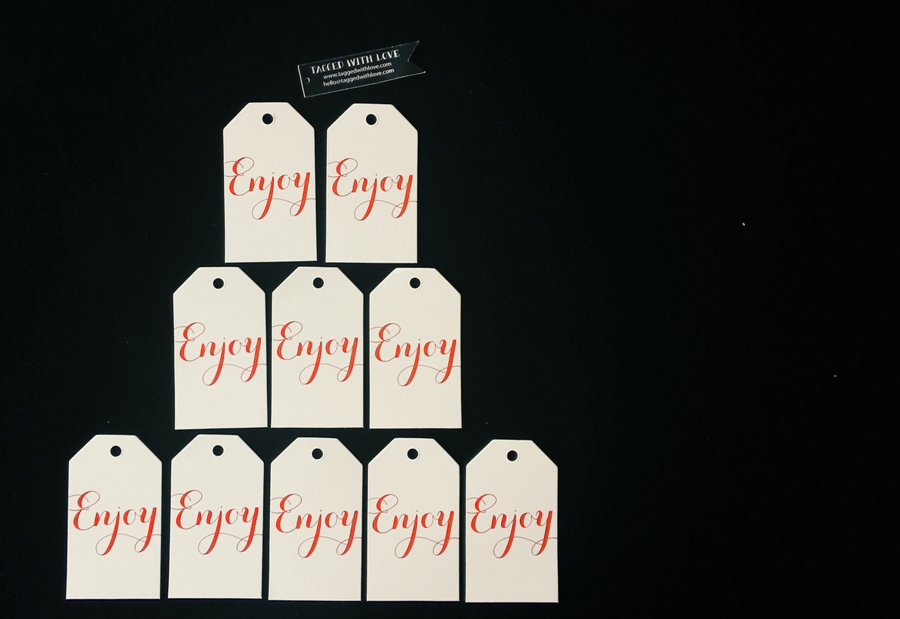 I chose a generic text for the tags so that I can use it as an all-occasion gift tag.
My package came with a sample set consisting of previously done gift tags (and customized sticker) in different paper color and sizes.  Now I have a good idea of what the other tags look like.  The small tags are kinda cute, I think I'll order that next time.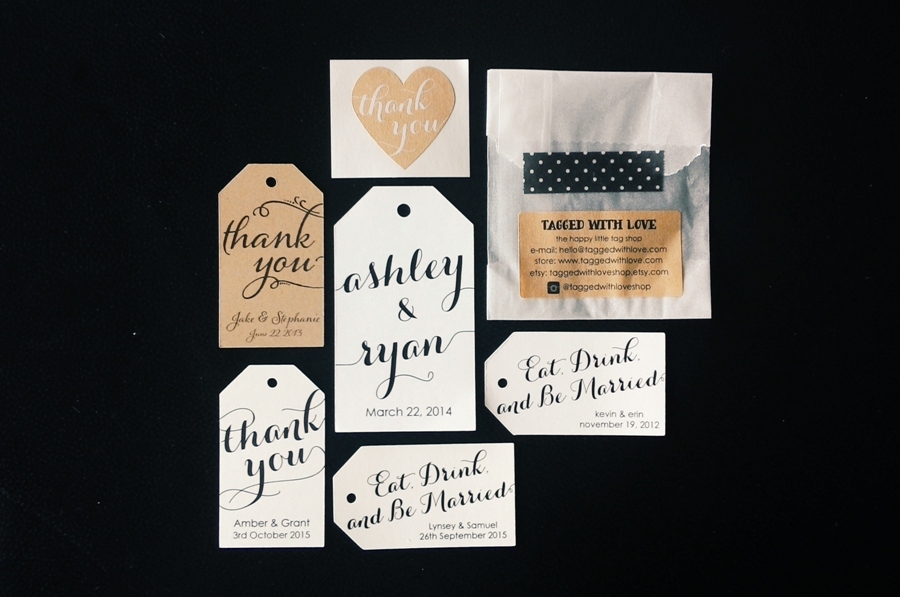 Thank you so much, Ms. Marilenn!  It's always a pleasure to work with you.  'Till my next order  =)