If you've been to Ilog Maria's Honeybee Farm in Silang, Cavite then you've probably seen this gated "house" outside Ilog Maria – covered with potted plants and baby trees.
Last month when AJ and I went to Ilog Maria to buy more of their natural bee pollen (which we take daily), we made sure to check out this gated "house", which we learned from friends was a little convent that serves really good and fresh Italian food.
It's called Casetta del Divino Zelo and is being run by the Daughters of Divine Zeal.  I was surprised to see a big compound inside a seemingly small gate, and was smitten by the many landscapes there like this one – literally a "green" fountain!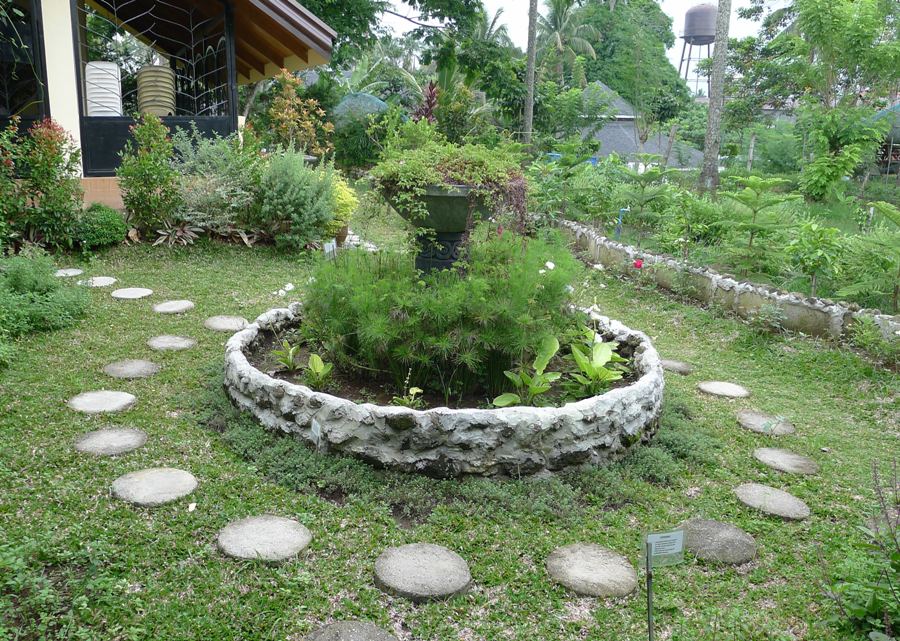 Here's the other side of it.
The plant-covered walkway will lead you to this quaint and open chapel.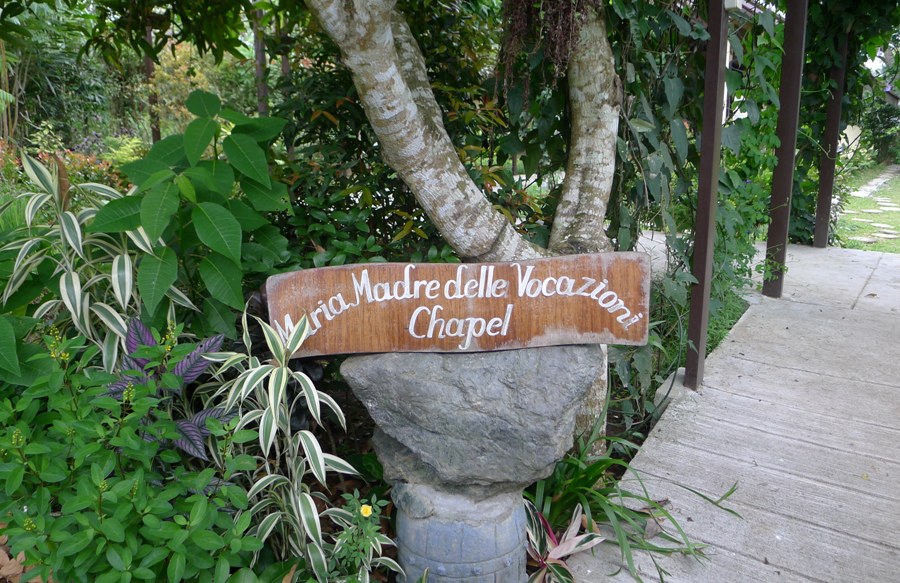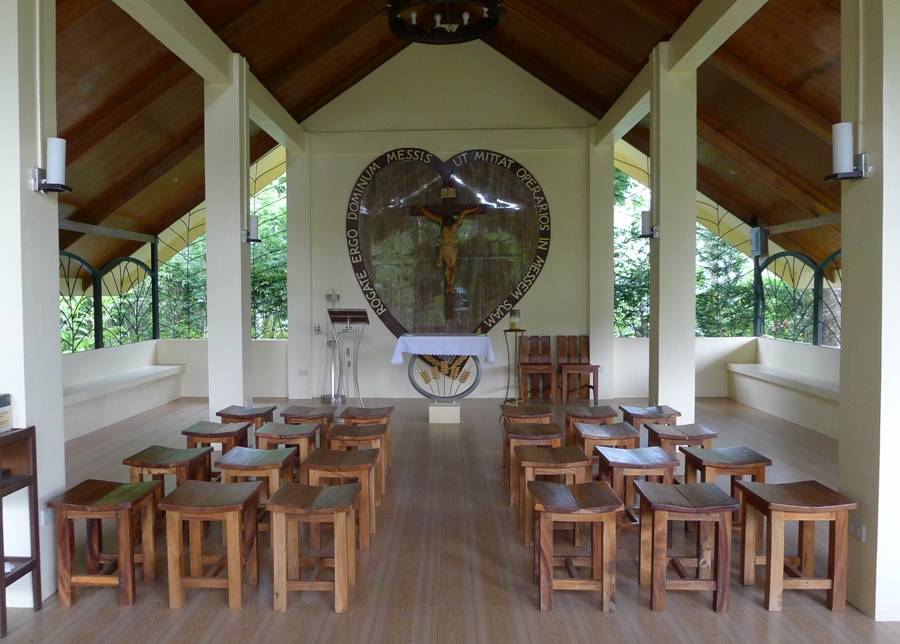 I don't know why I wasn't able to take pictures of their cafeteria-style restaurant (which is also open and is very clean); maybe the smell of their freshly-cooked pasta and pizza distracted me from doing that.
Here are what we had:
The refreshing and tangy Lemon Granitas (Italian Lemon Ice).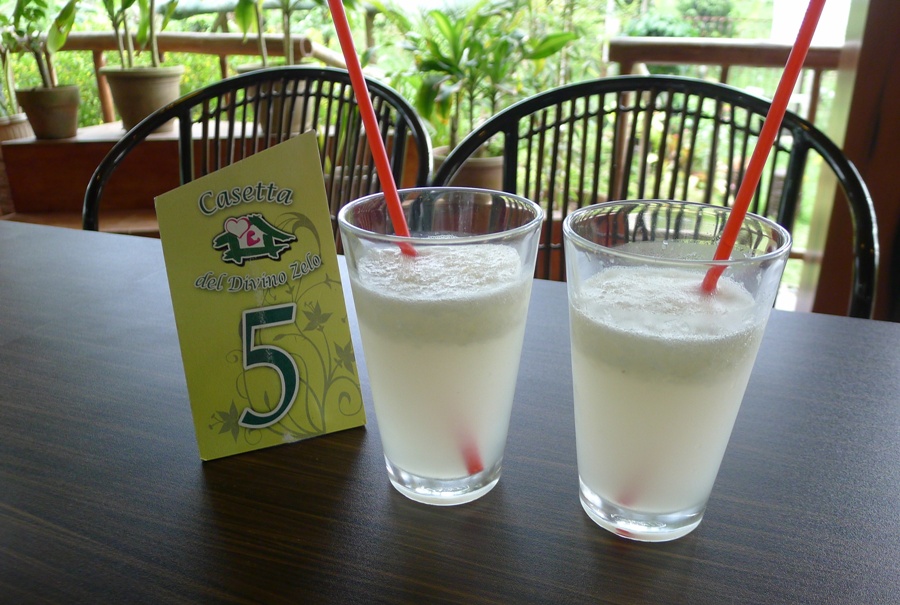 Spaghetti Aglio E Olio.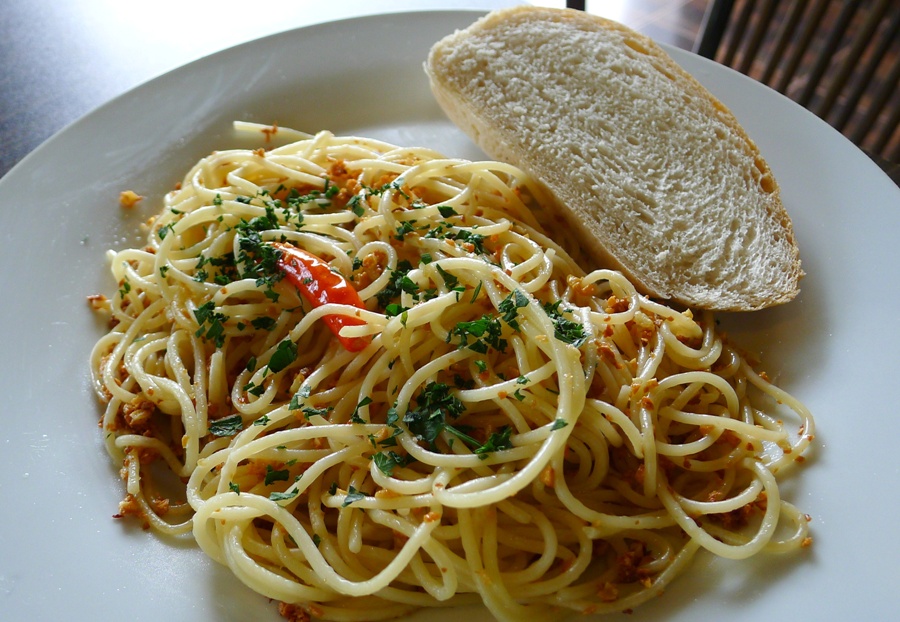 Seafood Vongole.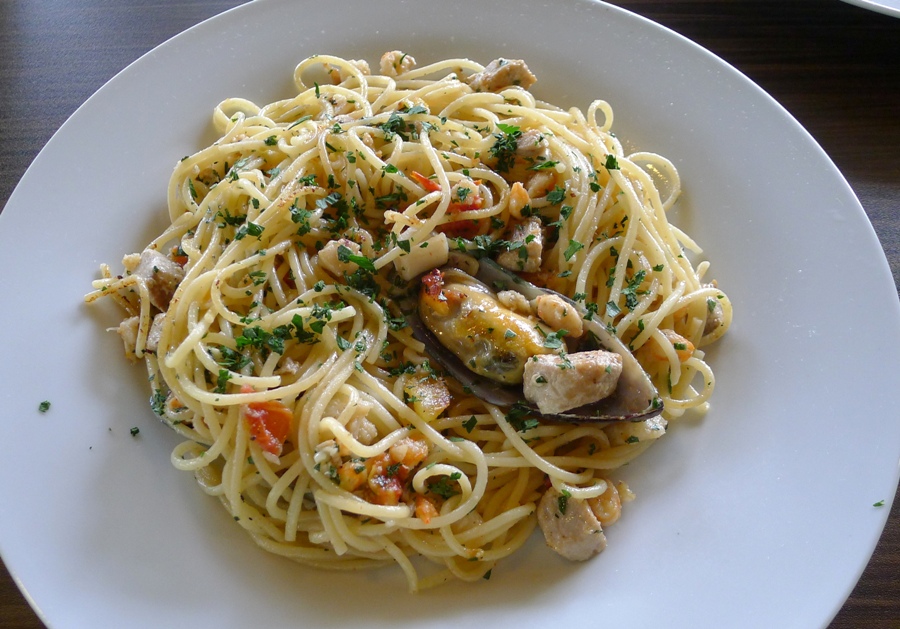 Mushroom and Ham Pizza.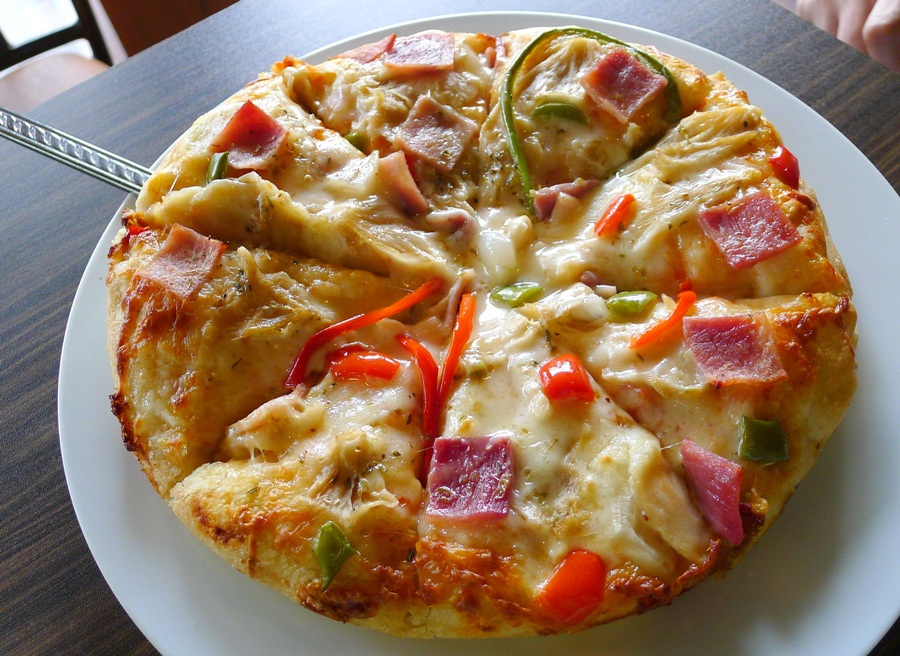 Both pasta dishes were good (and plenty!) but the pizza was something else.  Their pizza crust is not the usual flat and crispy crust the we get from commercial pizzas.  This one is thick, chewy and flavored with spices – like focaccia bread with toppings.  So filling!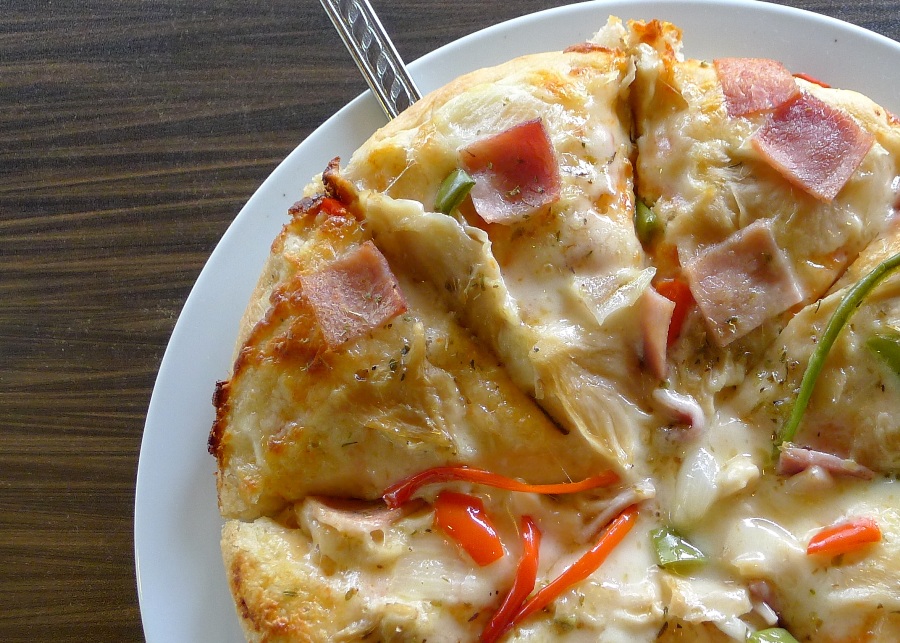 For dessert, we had Italian coffee and the Casa's signature desserts: Tiramisu and Lemon Pound Cake.   I was at first disappointed when I saw the coffee served in small cups (parang hindi sulit at P75.00 each), but when I tasted it, it was strong and bold like expresso. By adding hot water, I was able to consume 2 cups of these.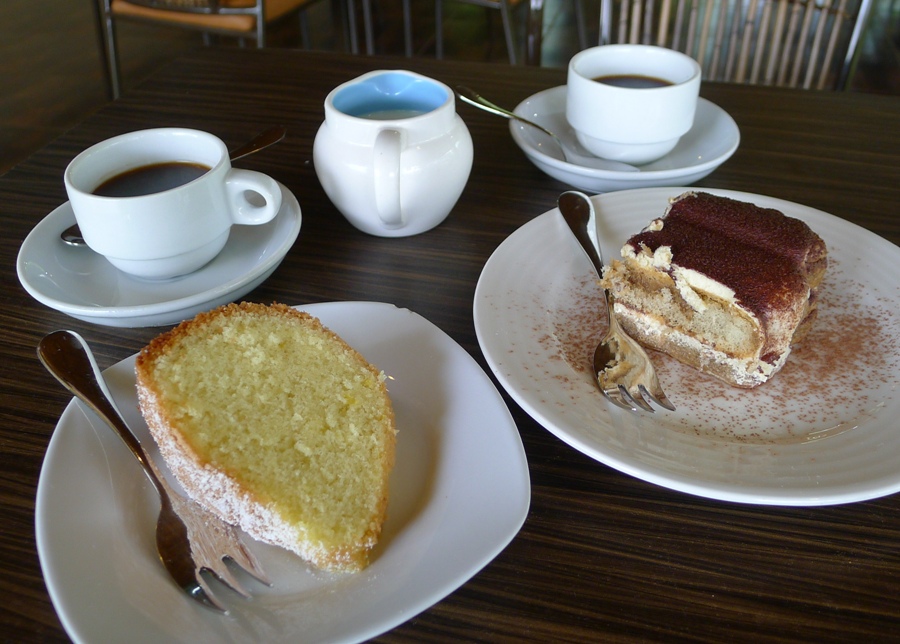 Between the Tiramisu and the Lemon Sponge Cake, I would recommend the latter.   It is a really good cake: fresh, moist and has a wonderful lemon smell too.  Goes perfectly well with coffee!
Total bill for the two of us was a little over P800.00.  Not bad, right?  =)
Oh, we also took home a box of their lemon cake and my parents love it!  Would definitely go back for this, and their freshly-cooked food!
Casetta del Divino Zelo  |  Km. 47, Aguinaldo Highway, Lalaan 1, Silang, Cavite (just outside Ilog Maria's Honeybee Farm)