The highlight of our weekend trip in Tagaytay some 2 weeks ago was our visit to Ilog Maria Honeybee Farm.  Although we've been to Tagaytay countless times already, we never got around to checking out the place until 2 weeks ago.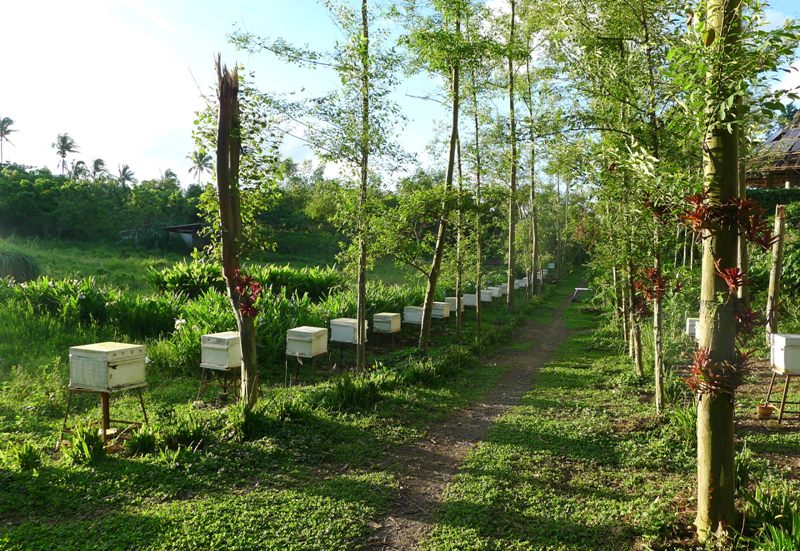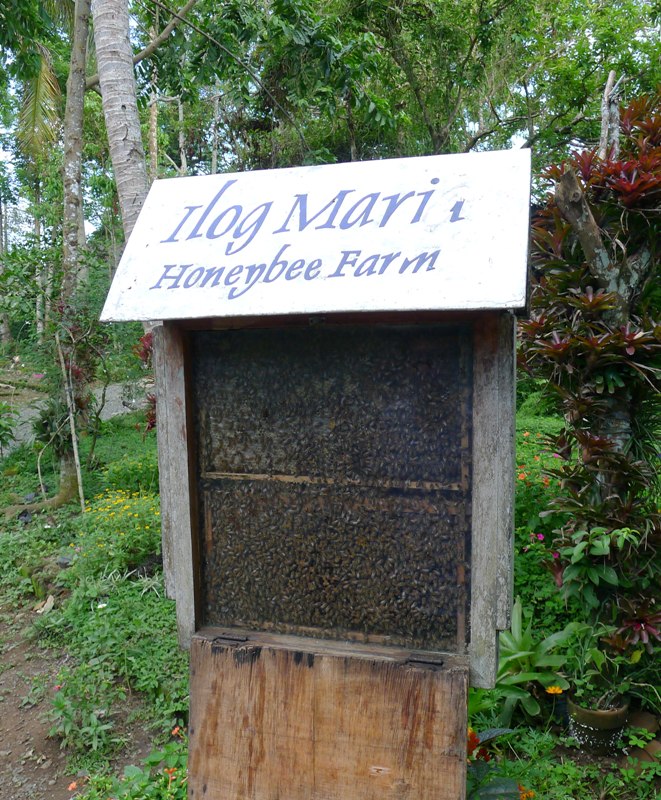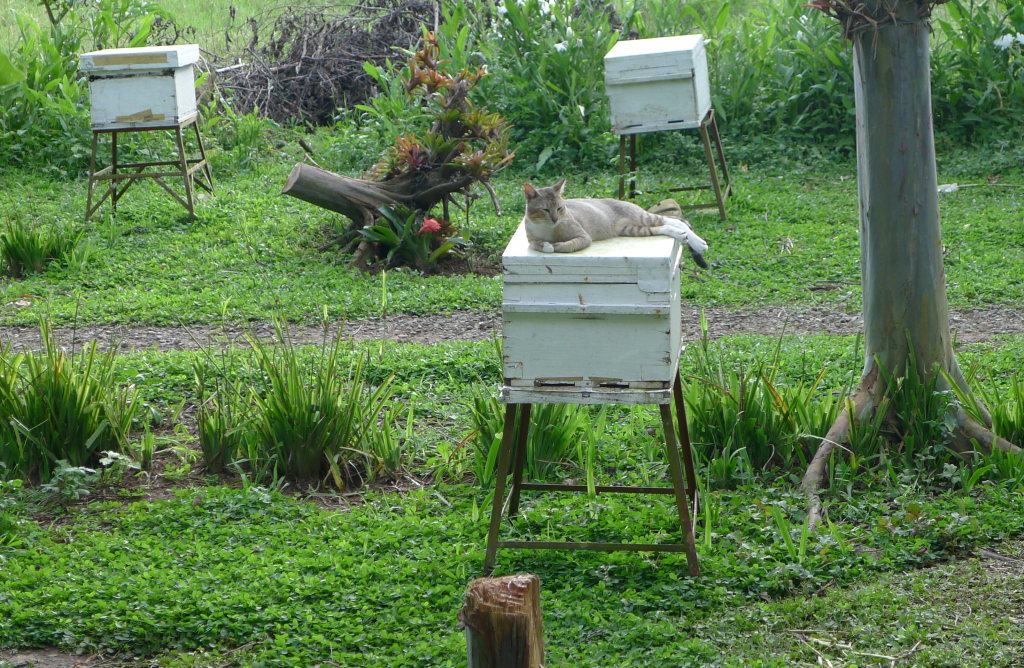 Ilog Maria Honeybee Farm turned out to be more than just a bee farm.  It is also an animal sanctuary where chickens, geese, bunnies, birds, dogs and cats live together and in peace.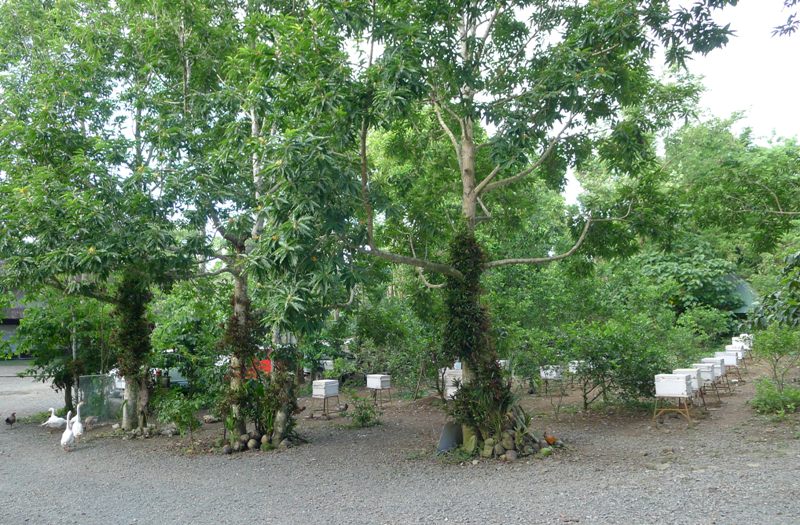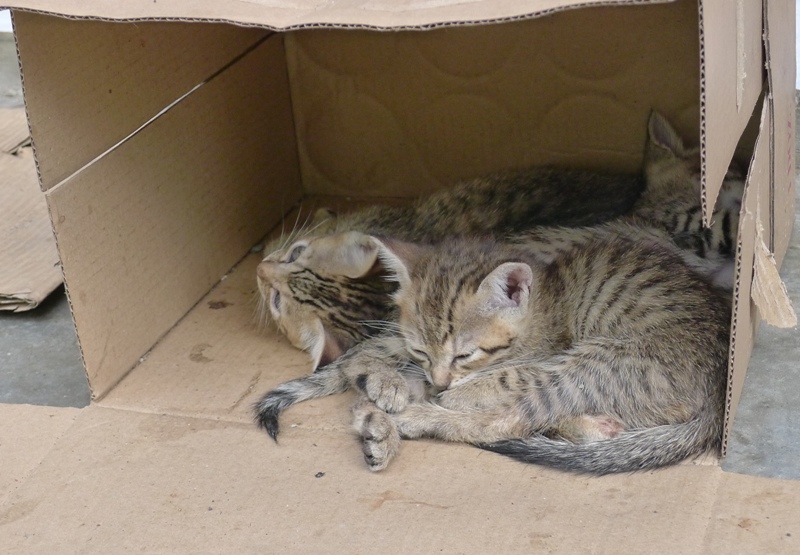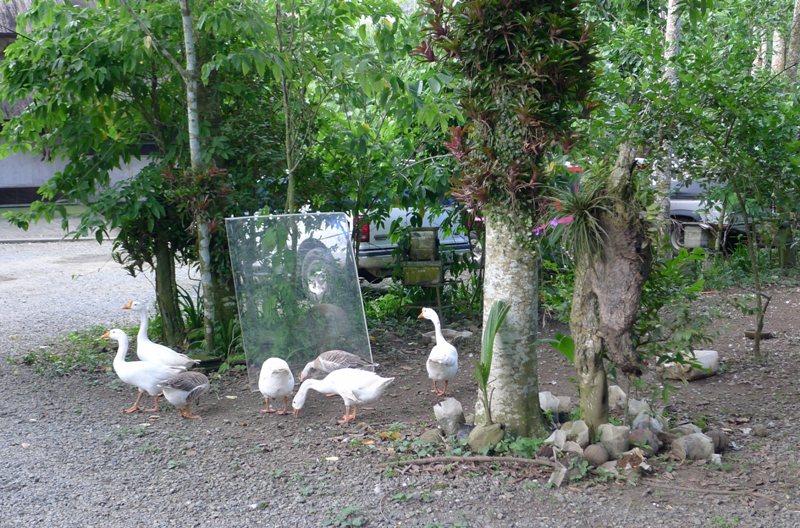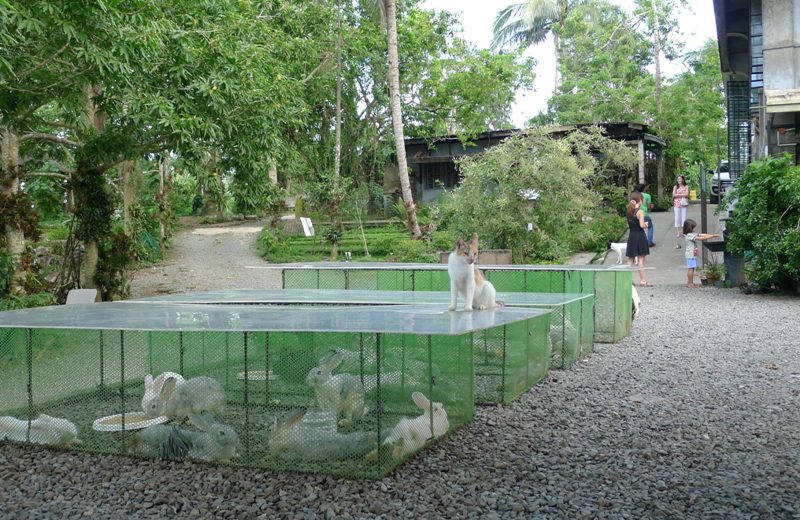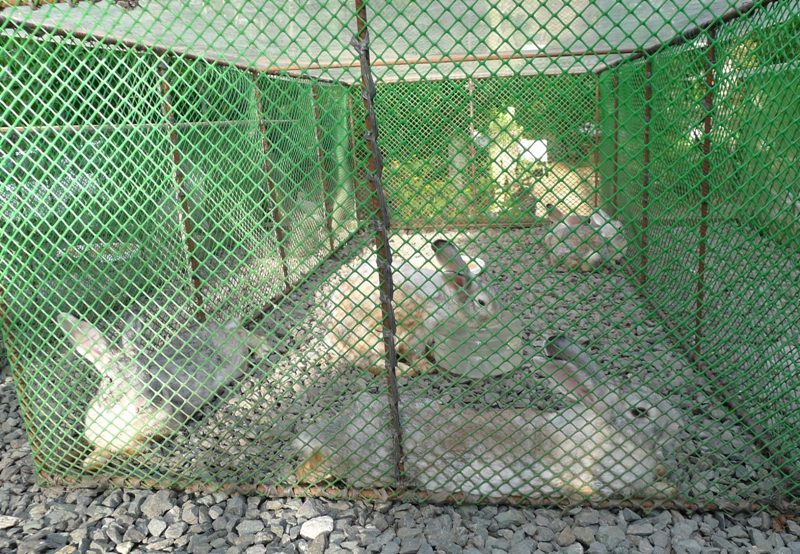 The Bee Museum.  Ilog Maria also offers self-tours and group tour packages.  For more details, click here.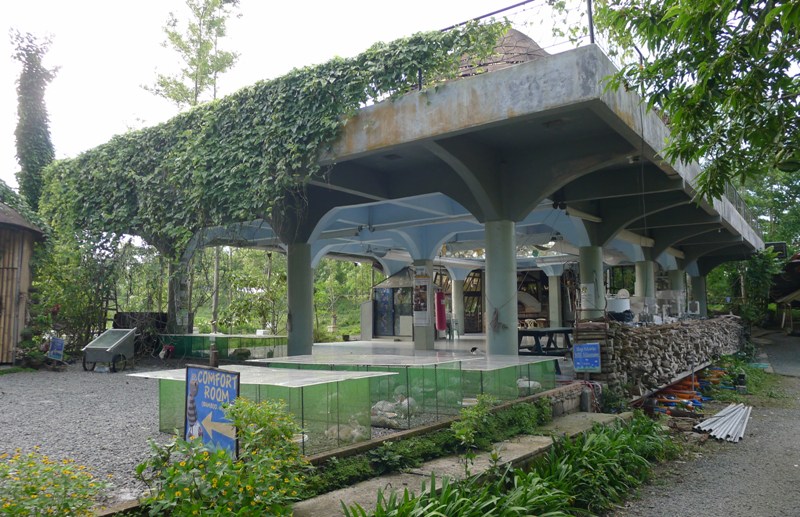 These are the equipment being used in harvesting honey and in making honey-based products like soaps, candles, etc.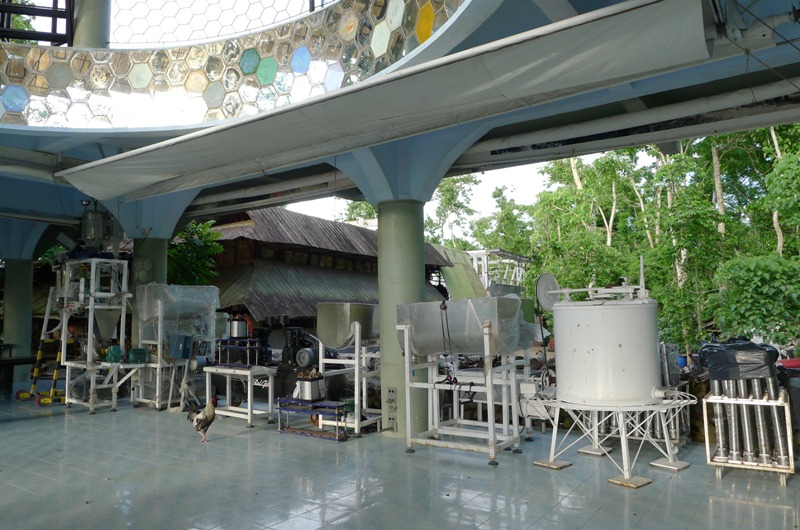 The Ilog Maria Shop.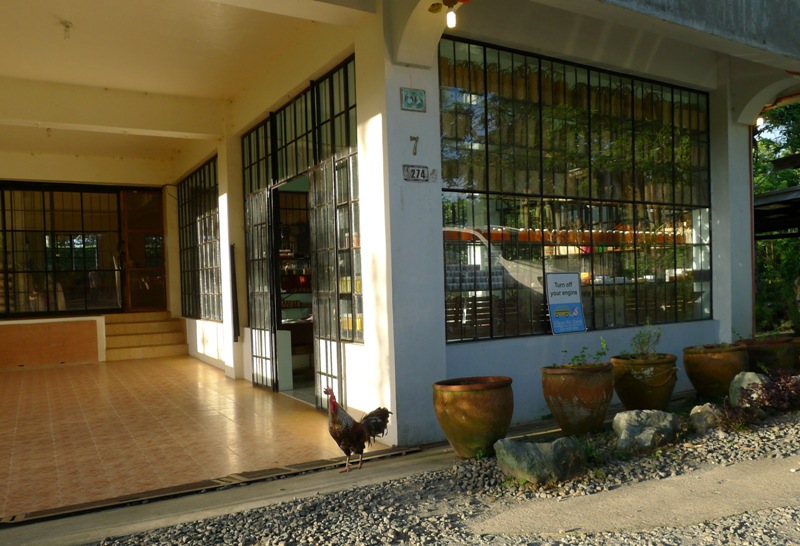 Feast your eyes on these natural products that are good on you and your wallets too ('cos they're not expensive at all!).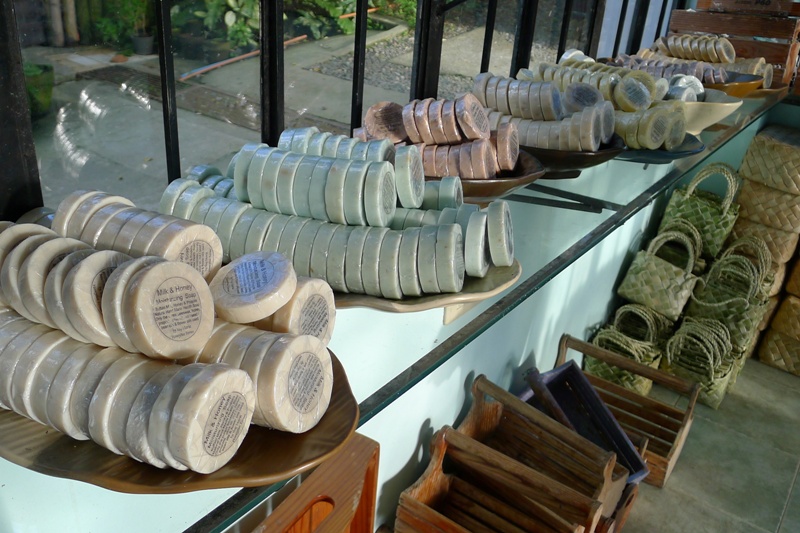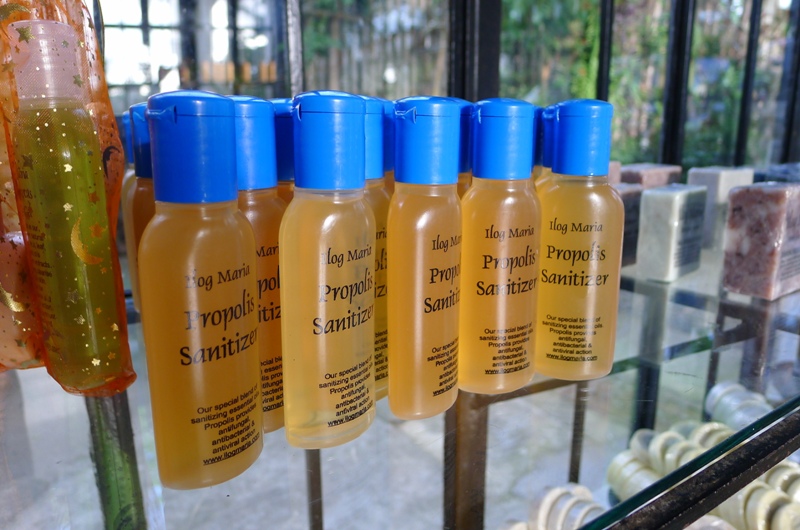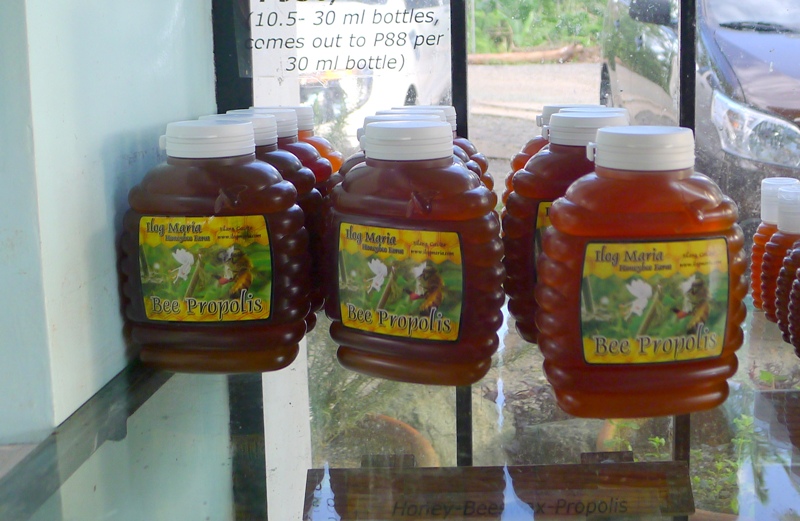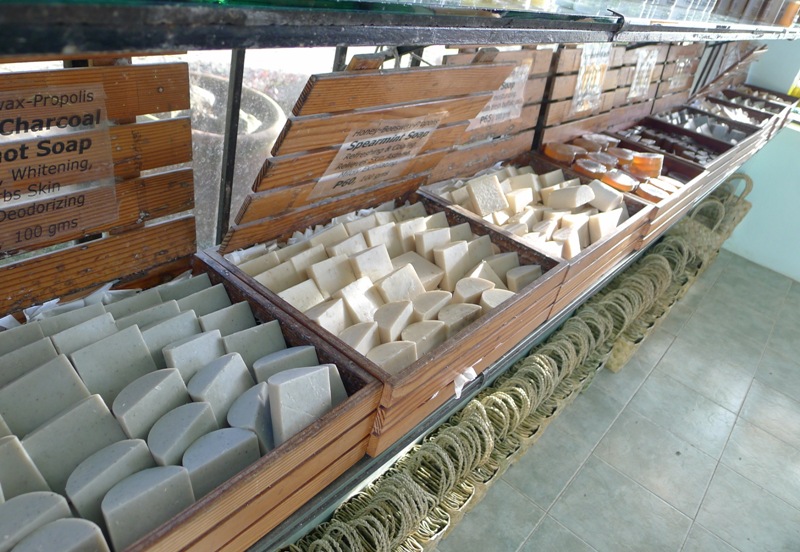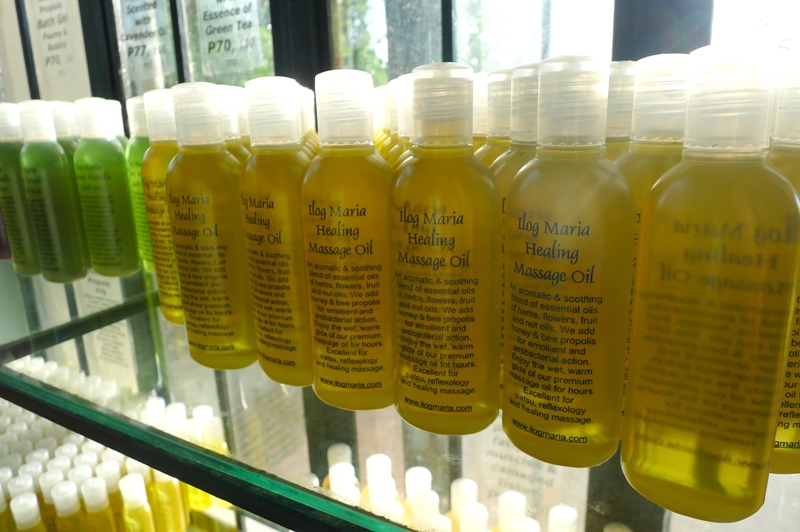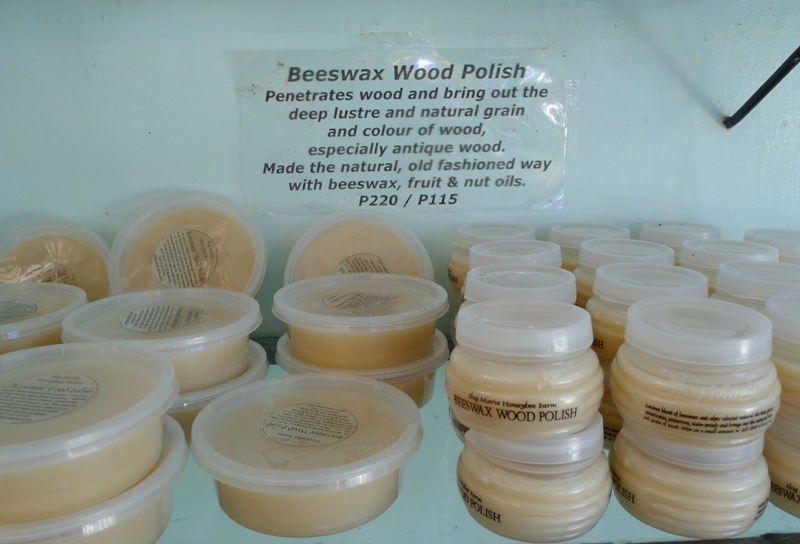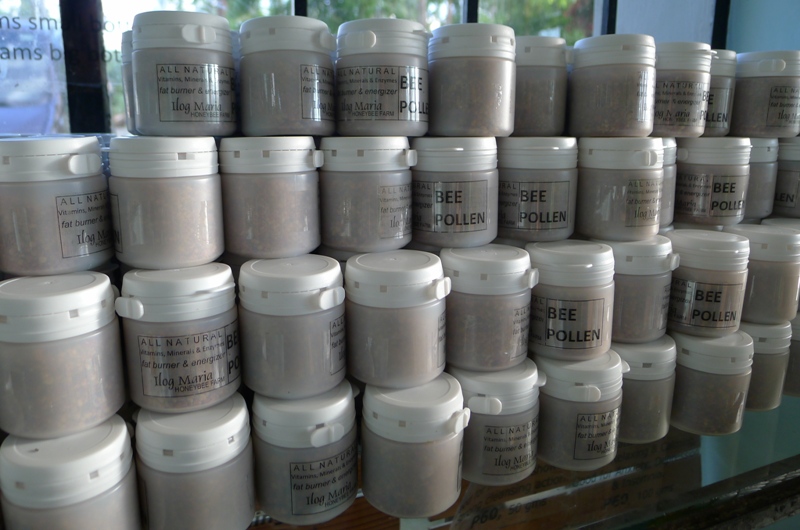 They also sell beeswax candles in various designs and shapes.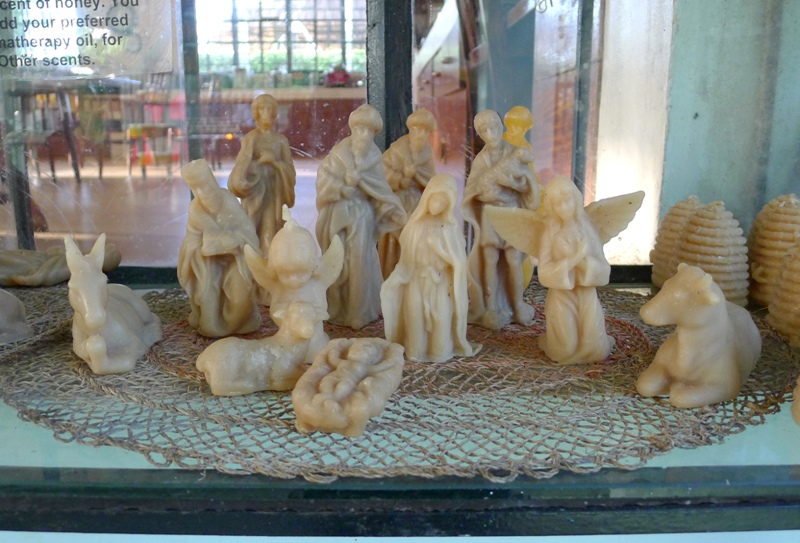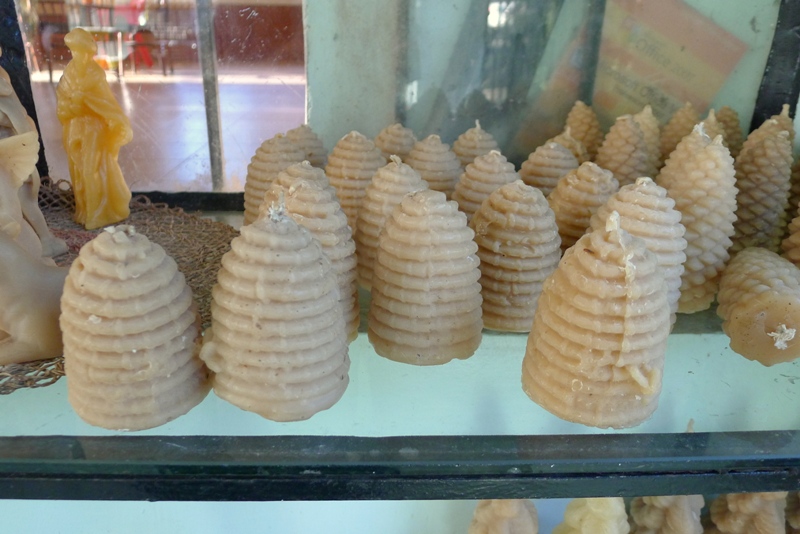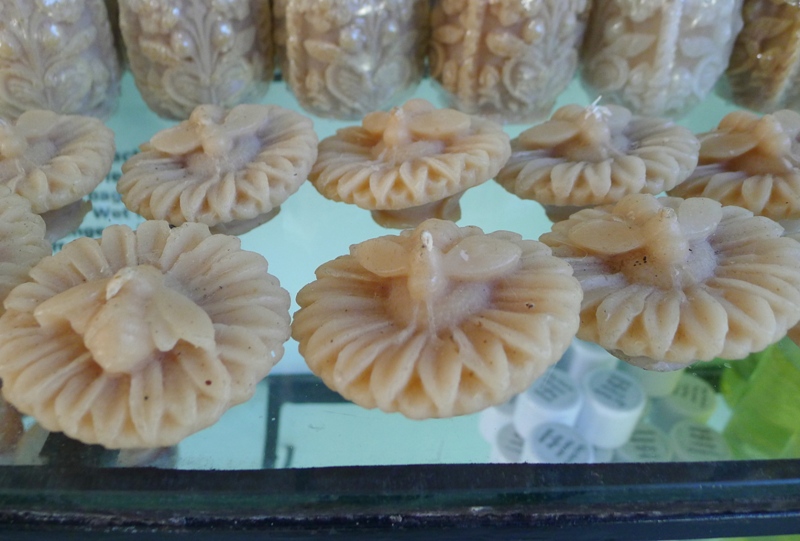 I bought plenty of their feminine wash soaps.  It's my favorite product from Ilog Maria.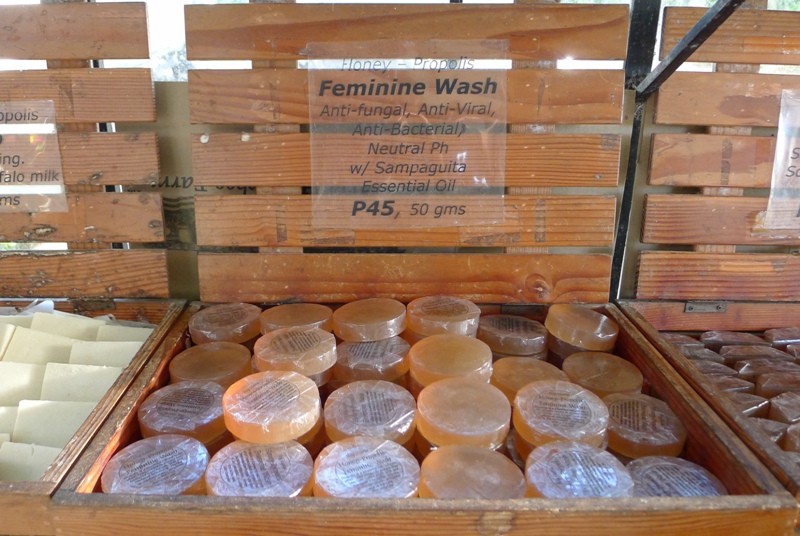 I also bought a big bottle of natural bee pollen, which I learned has enormous health benefits!  Aside from providing complete nutrition, it helps in weight loss, premature aging and in preventing viral infections because of its antibiotic properties.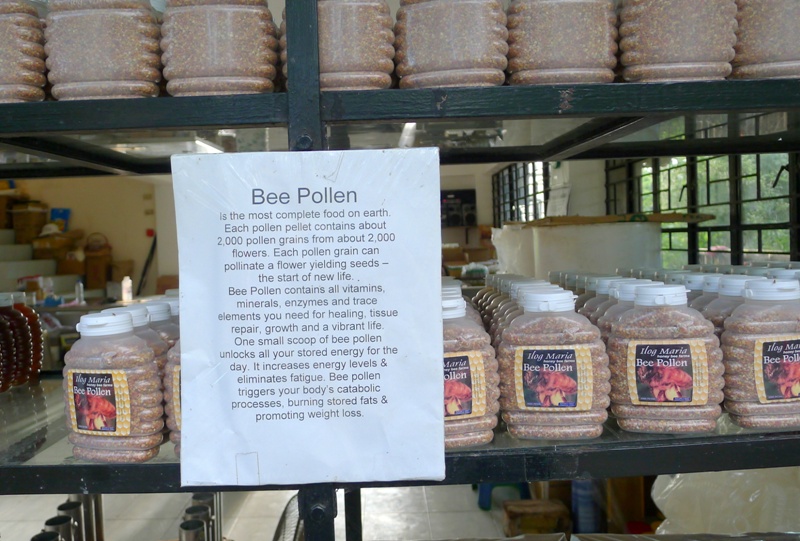 We now take a teaspoon of this daily before eating breakfast. Both AJ and I observed that we have extended energy levels now than before.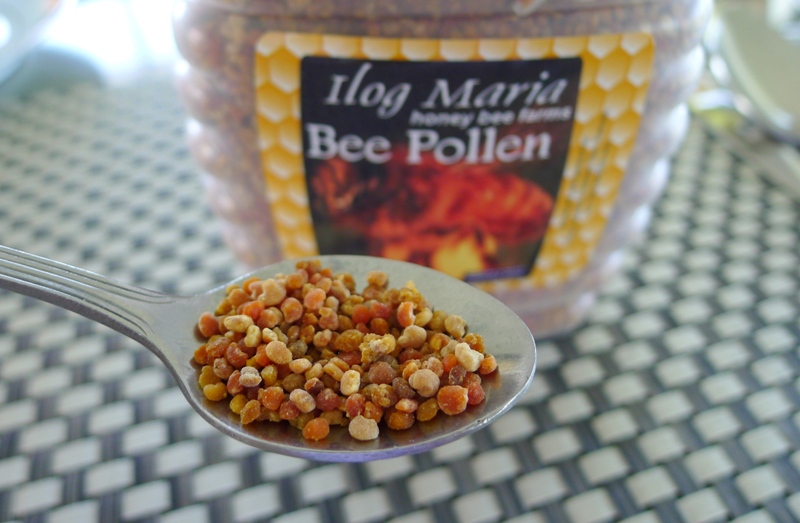 The bee pollen has a generally sweet taste.  You are supposed to eat it like a candy – let it melt in your mouth then finish it with a glass of water. I hope you could try it too so you can experience for yourself its natural wonders.
AJ and I had a wonderful time at Ilog Maria's Honeybee Farm.  It opened our eyes not just to the benefits of this liquid gold you call honey; but more importantly,  it made us appreciate nature's gifts to us. A tour around the farm gave us a feeling of being one with nature; a general state of bliss, so to speak.
The Ilog Maria Shop, on the other hand, is not just a place to shop.  It's also a learning place where one will discover the immense benefits of honey, and the other products you can make from honey, bee propolis, bee pollen and beeswax, among others.  Now I truly understand it when Benjamin Franklin said:
Nothing but honey is sweeter than money.
I highly encourage you to visit the Ilog Maria Honeybee Farm.  Take a day off and see the place.  It is located at  Km. 47, Aguinaldo Highway, Lalaan 1, Silang, Cavite.