As you may have noticed, I have lots of travel posts here in the blog that features Tagaytay.  Whenever AJ and I wanted a change of scenery, a weekend getaway or an impromptu day trip – we almost always find ourselves in Tagaytay, which is just a 2-hour drive from Manila.
Last week was particularly stressful to us both – him with an impending system go-live (scheduled next week) and me with the budget season.   I guess we both sensed that we're nearing that 'burnt out' stage so we hied off to Tagaytay last weekend and left all the work-related worries behind.
I'm so glad we took this weekend trip.  We were able to relax, and enjoy the cool climate plus the abundance of green scenery at Tagaytay.  Time really slows down whenever we are there.
I'm sharing with you our weekend itinerary, which we planned while on the road.
We left Makati at around 9:45 a.m. on Saturday and arrived in Tagaytay (via Aguinaldo Highway) just in time for lunch.  We went straight to One Destination which is in Tagaytay Ridge and picked the Original Mile-Hi for our lunch.
Our view outside the restaurant: the vast Taal Lake and little but active Taal Volcano: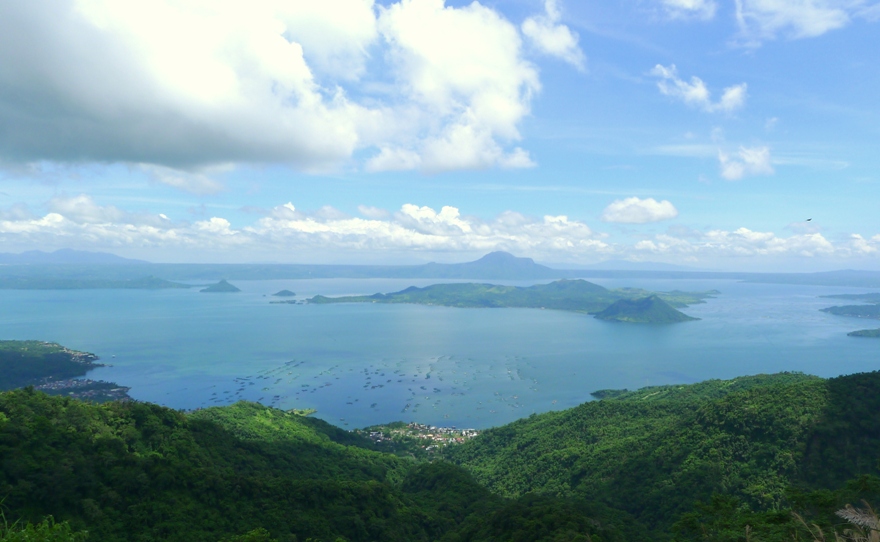 I ordered Grilled Pork Chops (P255.00) at Mile-Hi which is good but could do better.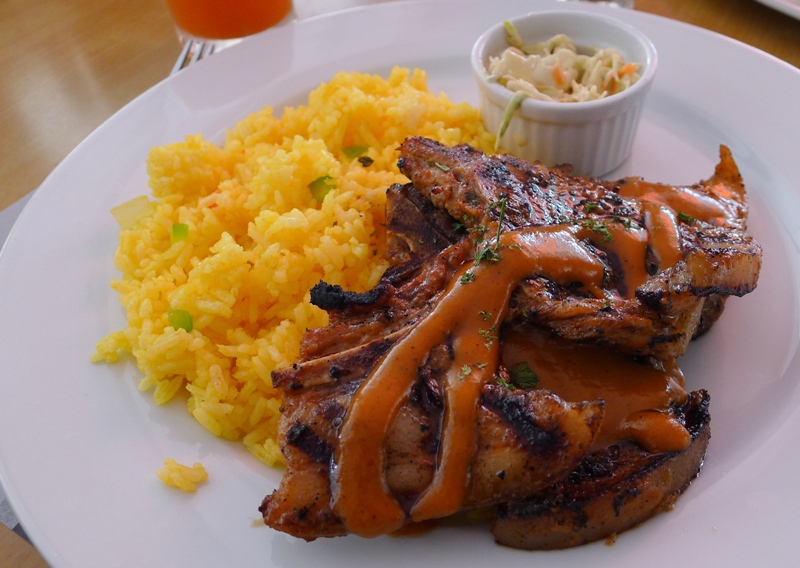 AJ's Grilled Chicken Fillet with Creamy Pesto Sauce (P155.00) is better tasting but the serving's so small, he felt like he's on a diet.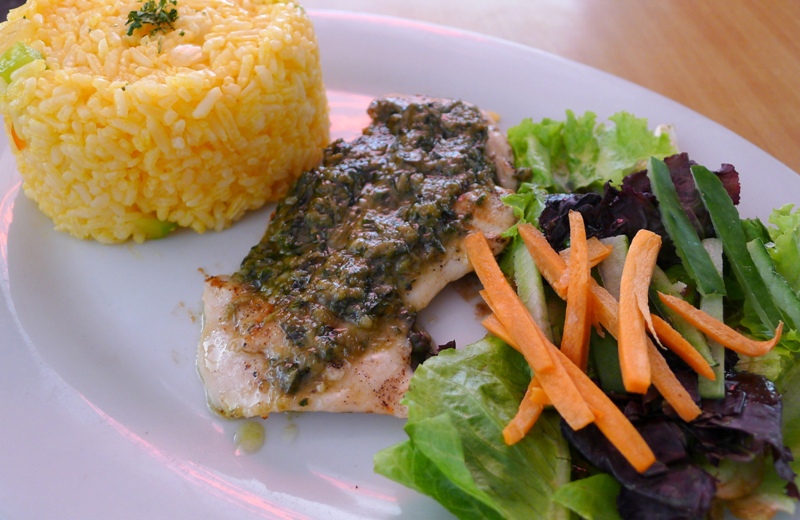 We checked into our hotel right after lunch so we could rest.  We booked Potter's Ridge Hotel through agoda.com, just right before we left home (Note: Agoda's rate is cheaper than the hotel's rate.)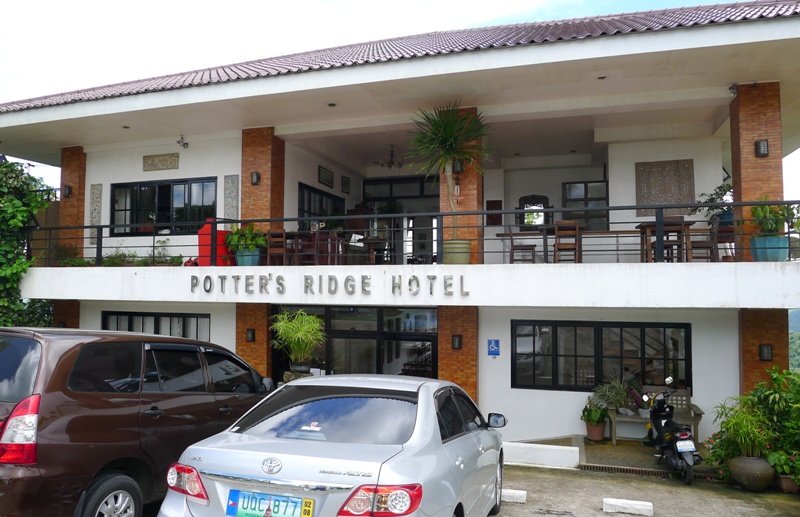 Potter's Ridge Hotel is located along Tagaytay-Nasugbu highway, a bit far from the city proper but this suited me well because I wanted a location that's quiet and is really for relaxation.
The hotel may look like a bungalow-type building outside but don't be fooled by this.  You have to climb down the stairs to reach the 2nd and 3rd floors below where more rooms are located.
Our room.  It's the Standard Room @ P3,850 per night, including breakfast.  It's clean, nicely decorated but has plain bathroom.  Will write more about this and the hotel in a separate post.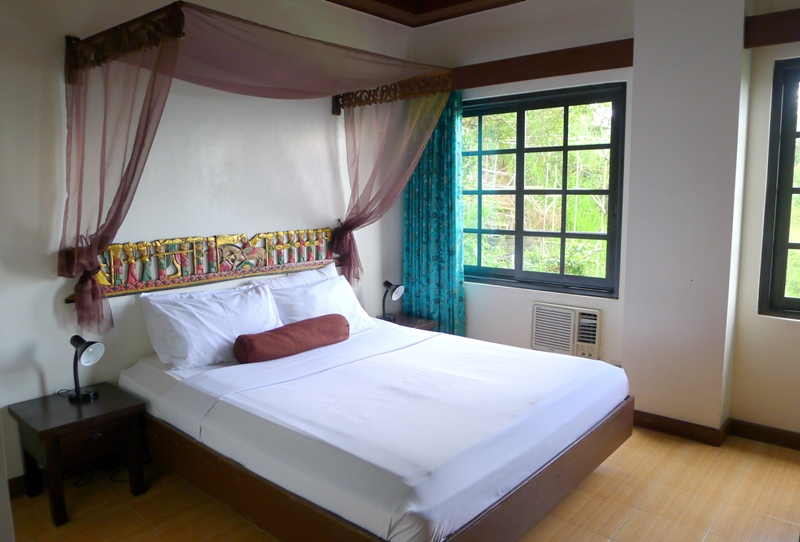 In the afternoon, we went to see Ilog Maria Honeybee Farm.  Ang tagal ko na gusto pumunta dito, and am so happy I finally made it!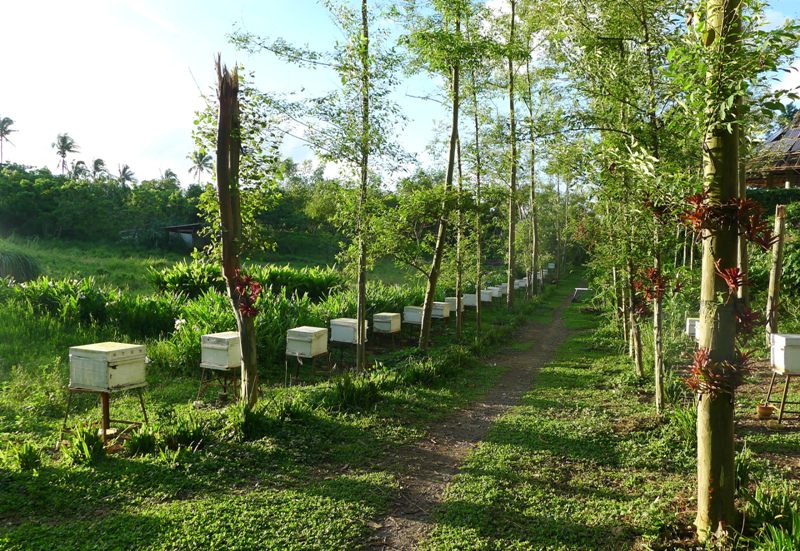 Of course, our visit there will not be complete without stopping by their shop.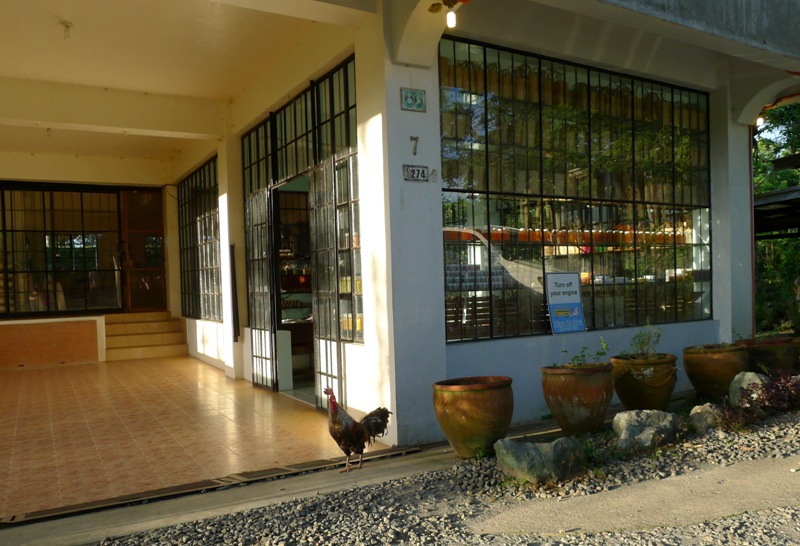 The now in-demand Ilog Maria organic, natural soaps.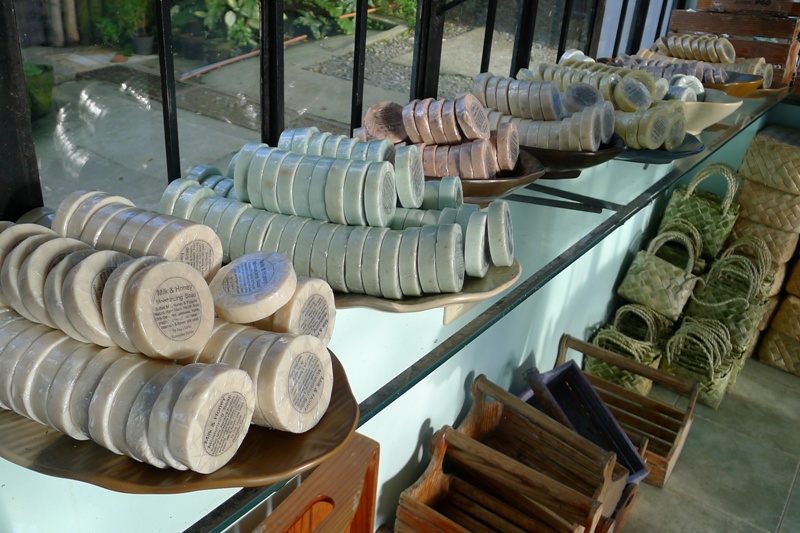 Our visit to Ilog Maria was full of wonderful discoveries.  We were enchanted by this place!  I'll take you to a virtual tour of this beautiful honeybee farm soon.  In the meantime, check out their very informative website here.
Update: Click here to read my post about the Ilog Maria Honeybee Farm.
It was almost dinner when we left the place so we headed to Tootsie's along Tagaytay Ridge, which we have been wanting to try also.  The restaurant is known for home-cooked Ilonggo cuisine, and our choices that night were none other than their best sellers!
You should try their Pancit Molo Valentino (P395.00), made of native chicken and is perhaps the best molo soup I've had.  Truly a comfort food.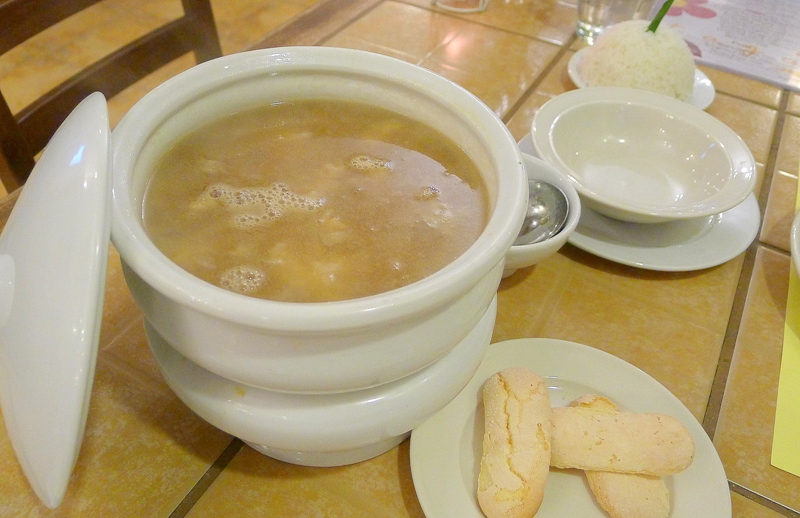 Also commendable is the Chorizo Adelfa (P295.00), a chorizo recipe that has its roots in Bacolod.  It's crispy and not at all oily.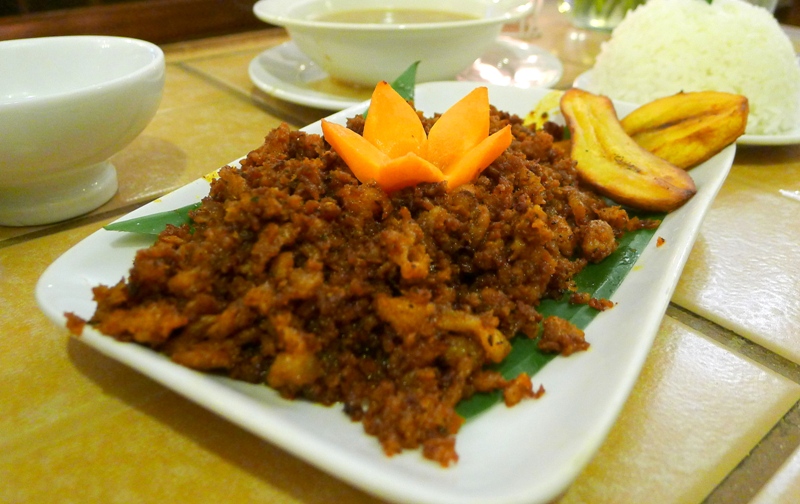 For desserts, we had Turon Halo-Halo (P125.00) and Ube Palitaw (P98.00).  The turon has a halo-halo twist because it has langka and ube inside, then topped with a special langka sauce.  The palitaw has an ube name in it because of the very thin layer of ube filling inside (sobrang nipis nga lang hindi ko na nalasahan hehe).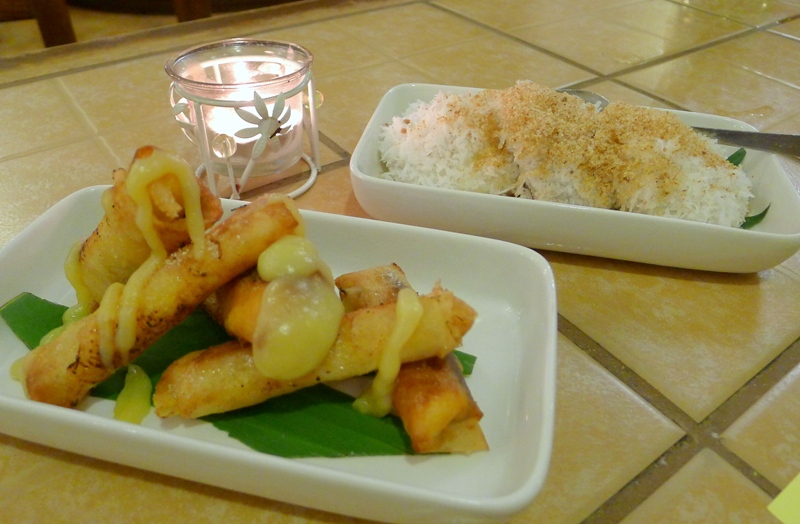 On our way back to the hotel, we passed by the newly-opened Watson's store along Mendez Road, and kinati ako mag-shopping because they're giving 5% discount on all items, not to mention the buy 1, take 1 promo still ongoing for some of their items.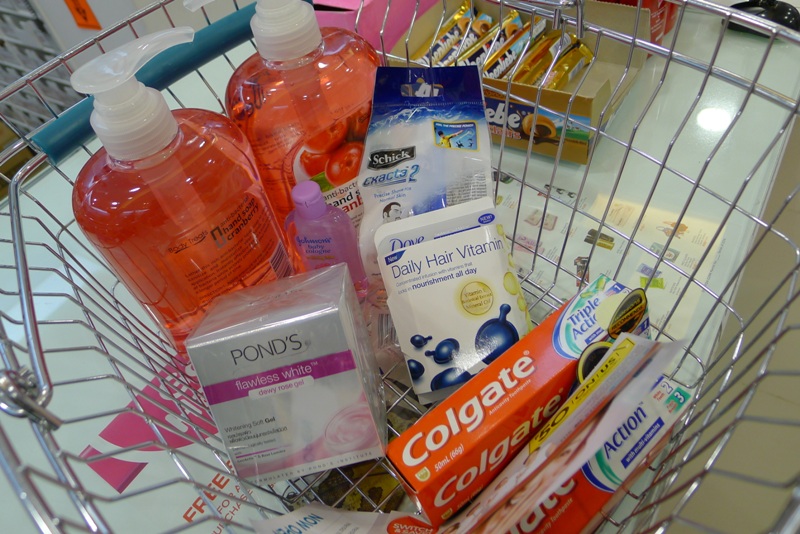 My purchases earned me a ticket to the Win A Million promo.  Sana manalo ako!
AJ and I were supposed to do some walking early the next day at Tagaytay Woodlands, which is just beside our hotel.  But we woke up late na so we just relaxed at the balcony while enjoying the sight of this rich green landscape in front of us: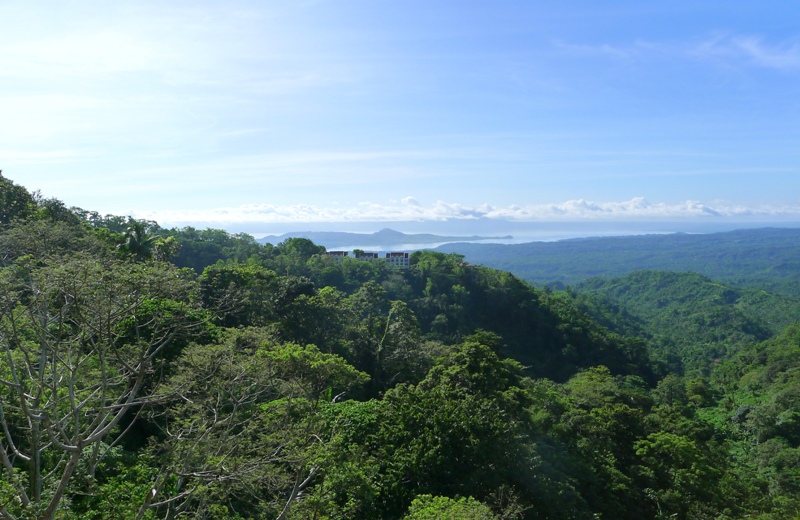 Time for breakfast!  Big servings, refillable coffee, and free newspaper c/o Potter's Ridge Hotel.  I love their chicken adobo!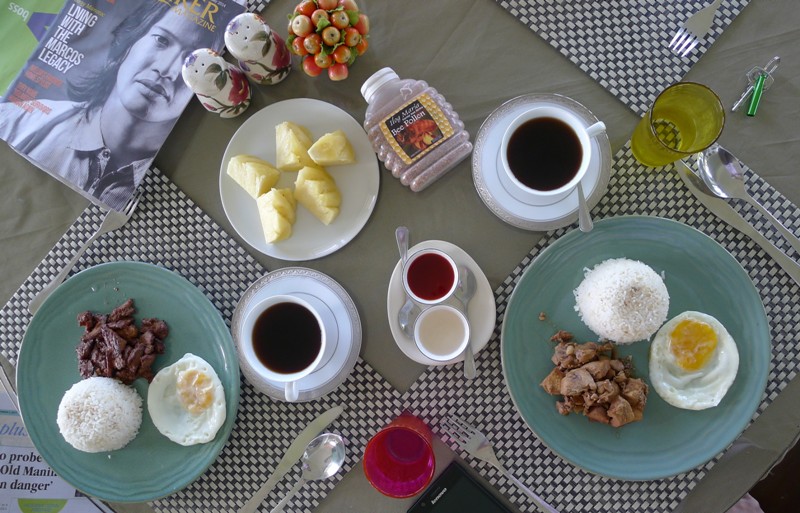 We have no specific itinerary for the day but since it was Sunday, I suggested we go to Calaruega Church.  We were there just in time for the high mass.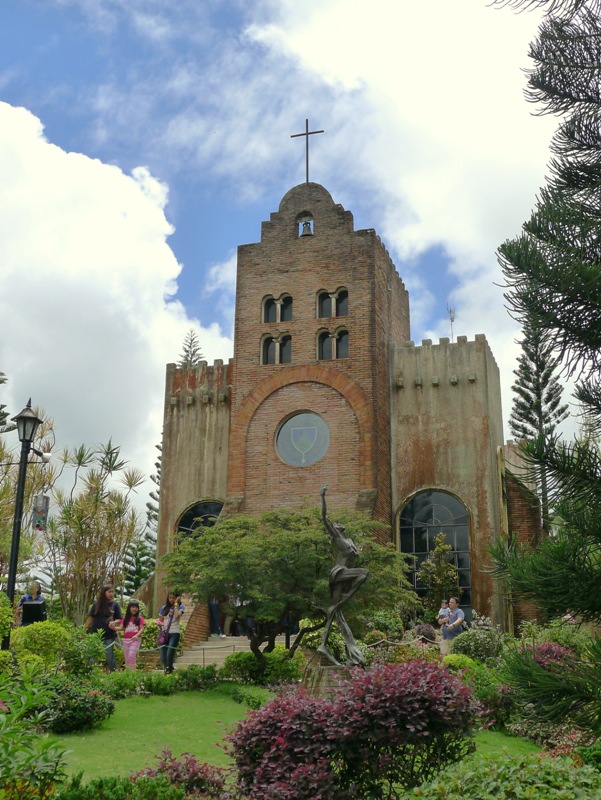 We spent the rest of the morning touring the compound.  It was my first time to be there.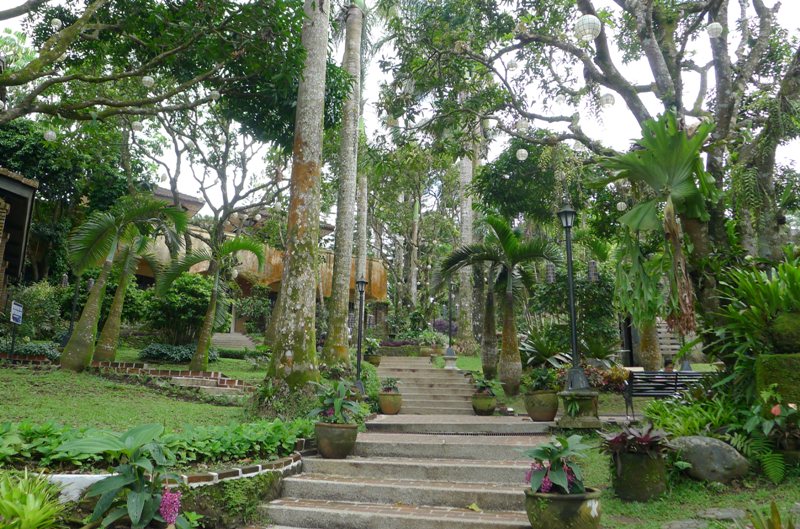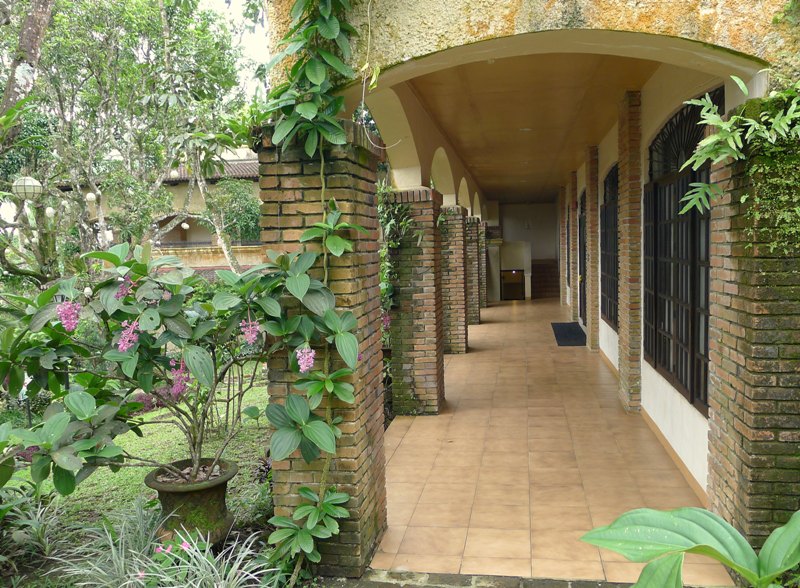 Before we knew it, it's time for lunch na.  We chose to have pizza and pasta at Carlo's Pizza, also at One Destination in Tagaytay Ridge.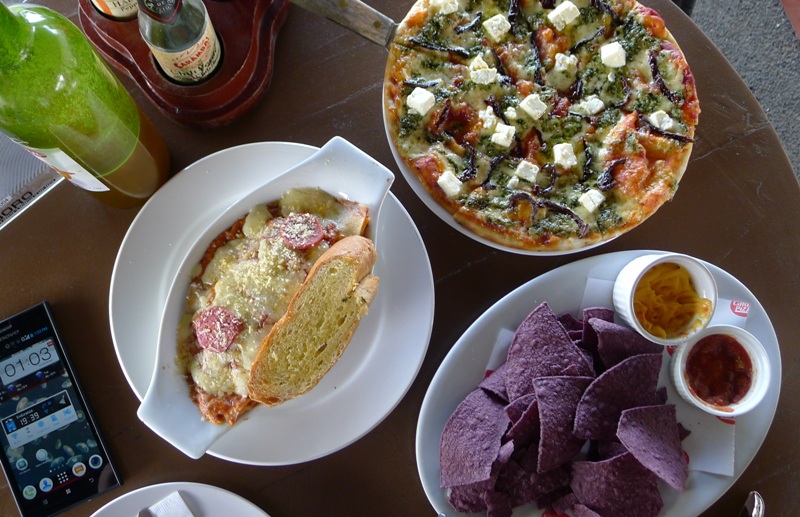 What we had: Nachos and Cheese (P135.00), Pesto with Sun-Dried Tomatoes & Kesong Puti (P270.00) and Lasagna alla Carlo (P190.00).  I won't recommend the pasta, but the pizza you should definitely try.
Our last stop before heading back to Manila was Java Jazz Coffee.  Masarap daw k'se ang kape dito.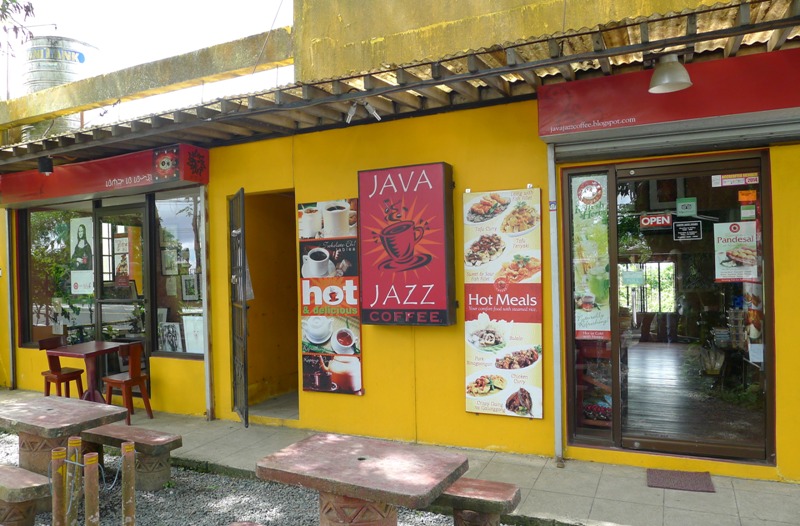 We had bit of a hard time locating this because it's small and is located at the busy Tagaytay-Calamba Road.  Thanks to Google Map, hindi naman namin sobrang nalagpasan ito hehe.
The restaurant looks loud and small outside but is very quiet and spacious inside.  Being a museum cafe, you are surrounded by art and can spend hours there looking at this free exhibit while enjoying their signature Kapeng Pinoy.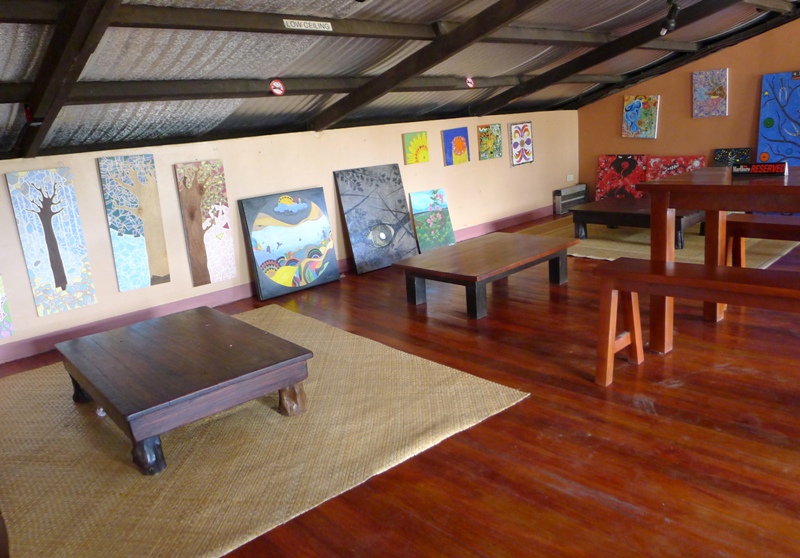 The Kapeng Pinoy + Bibingka with Latik dessert set that costs only P159.00.  You can choose between the bibingka and chocolate cake but I chose the former para meriendang Pinoy talaga sya.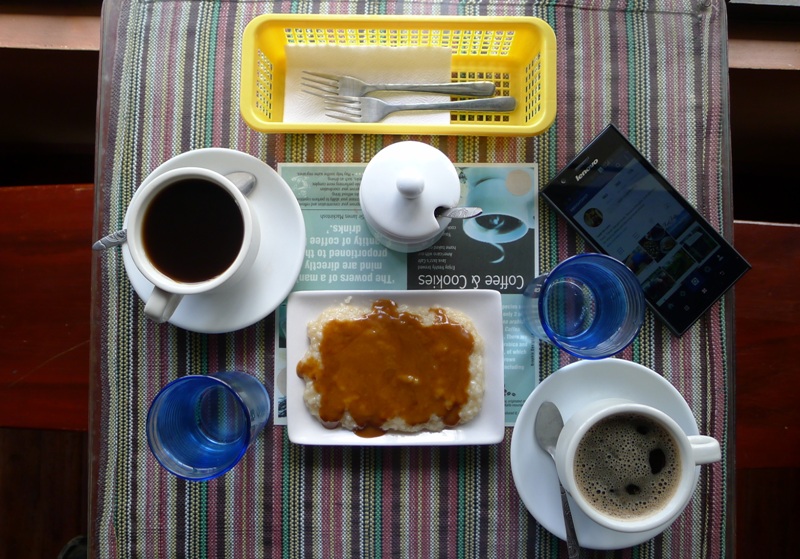 The coffee's super duper good; after all, it's Amadeo coffee!  They served the bibingka warm so bagay na bagay sya sa mainit na kape.
We left for Manila at around 2:30 p.m. and was home at a little past 4:00 p.m.
In the less than 36 hours of our stay in Tagaytay,  we were able to see 2 of Tagaytay's attractions (Taal Lake and Ilog Maria) and tried 3 of their popular restaurants (Tootsie's, Original Mile-Hi and Java Jazz Coffee).  We were able to stay in a quaint hotel that is in a peaceful location, has big rooms and comfortable beds, and serves big breakfast meals.
Tagaytay truly has it all.  No wonder we keep coming back to this charming place.