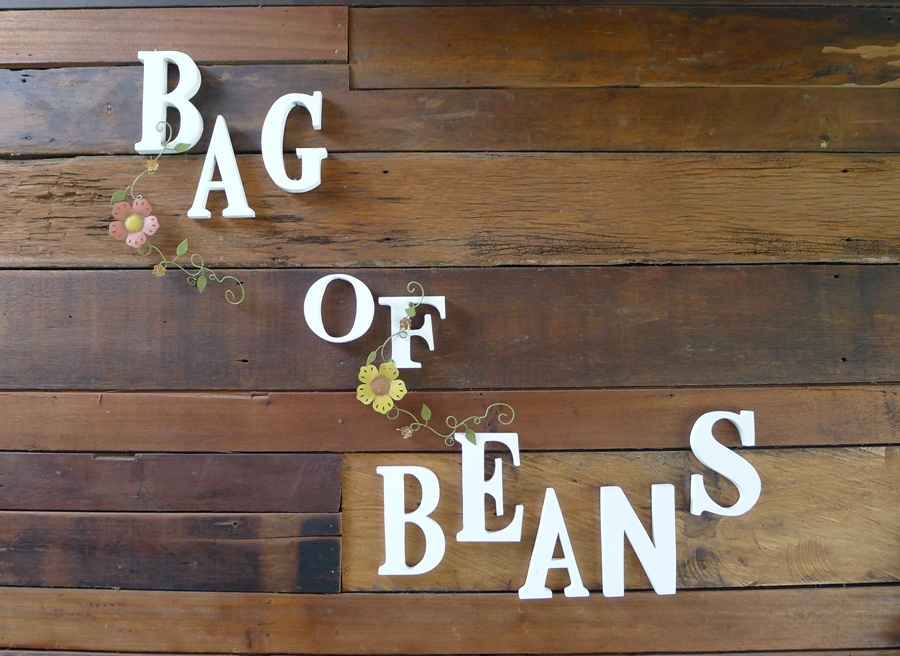 I had a very challenging week at work, and what I wanted to do right now is to drive off to Tagaytay and hole up there until Sunday.  That is, if only I can drive (and I don't know how hehe)!
AJ and I were actually there last weekend, and as I took my mind off work, my eyes opened up to this picture-perfect restaurant that we discovered while cruising the Tagaytay-Nasugbu road last Sunday.
The restaurant is none other than the newest branch of Bag of Beans which we discovered at Twin Lakes, a vineyard resort community in Laurel, Batangas.
My last visit to Bag of Beans was in 2012, and that was at their main branch in the heart of Tagaytay City (read my post HERE).  My first impression of the place then was that it looks and feel like "home".
But their newest branch at Twin Lakes really looks like home – my "future home" hehe!  It has everything I dream of having for our future rest house / vacation home in Tagaytay: distressed woods, lots of open spaces, lots of natural light, machuca tiles, upcycled things, hand-painted furniture, … and the list could go on.
Enough of the blabbering.  Let me take you on a visual tour of this lovely restaurant and yes, do schedule your visit there soon!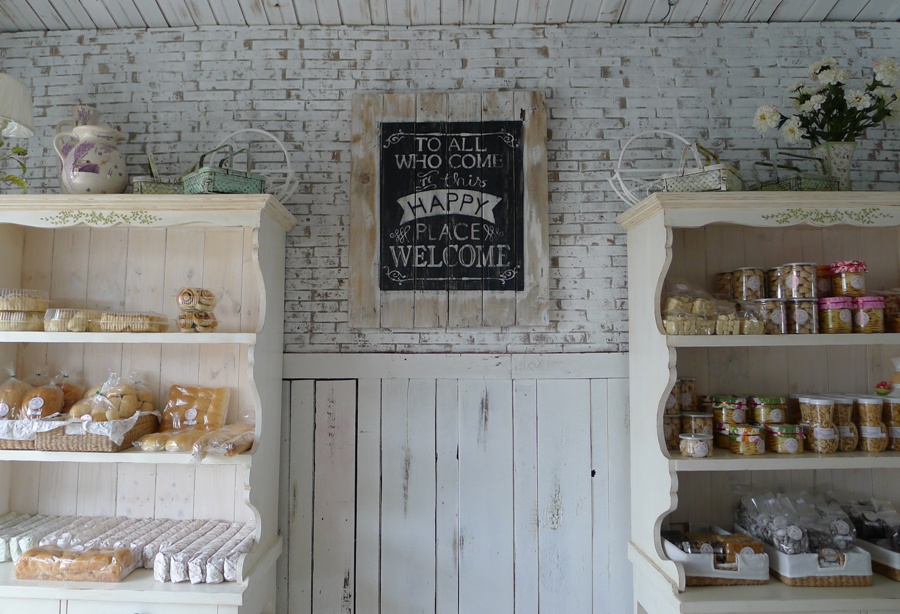 I don't remember seeing any air-conditioning system inside.  Just the Tagaytay breeze to keep the customers cool and happy.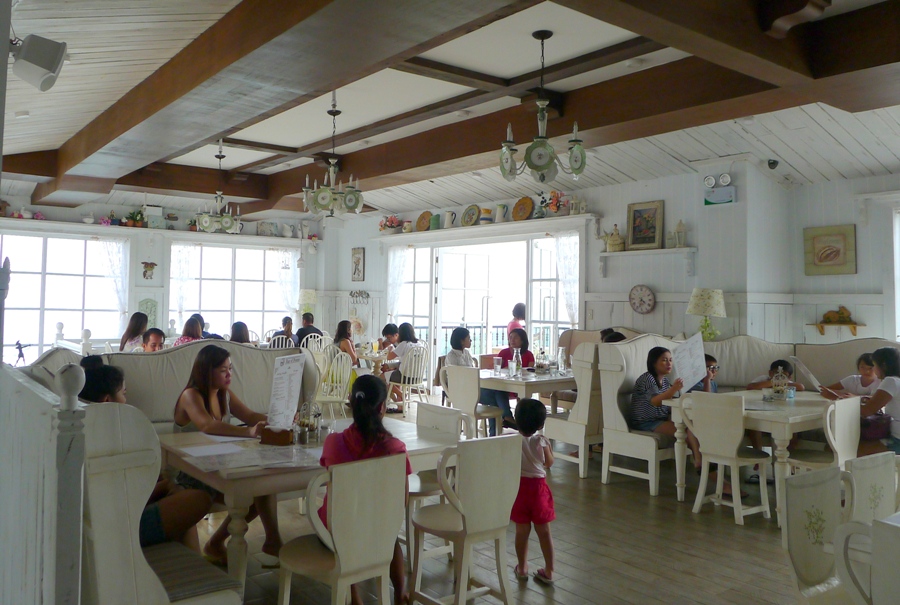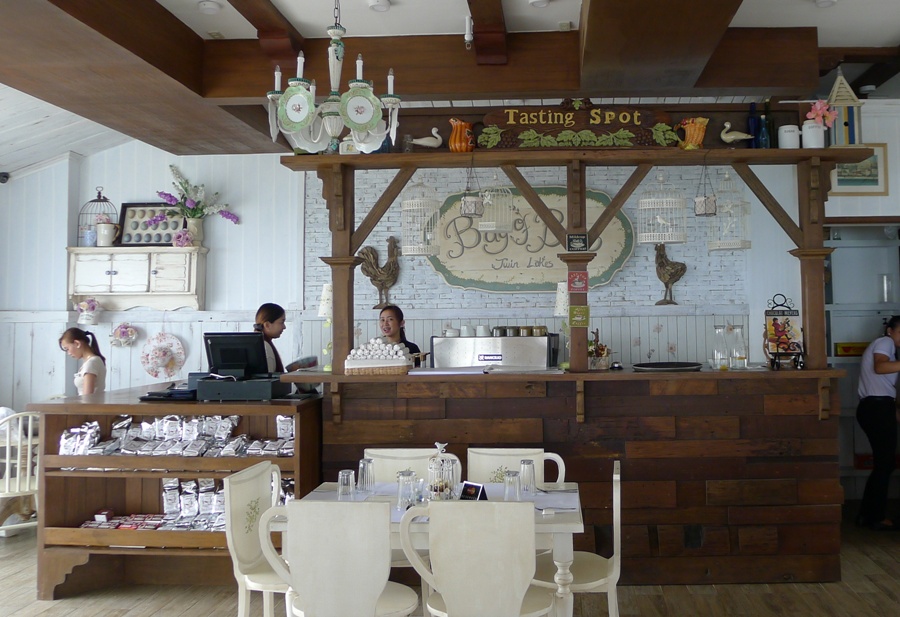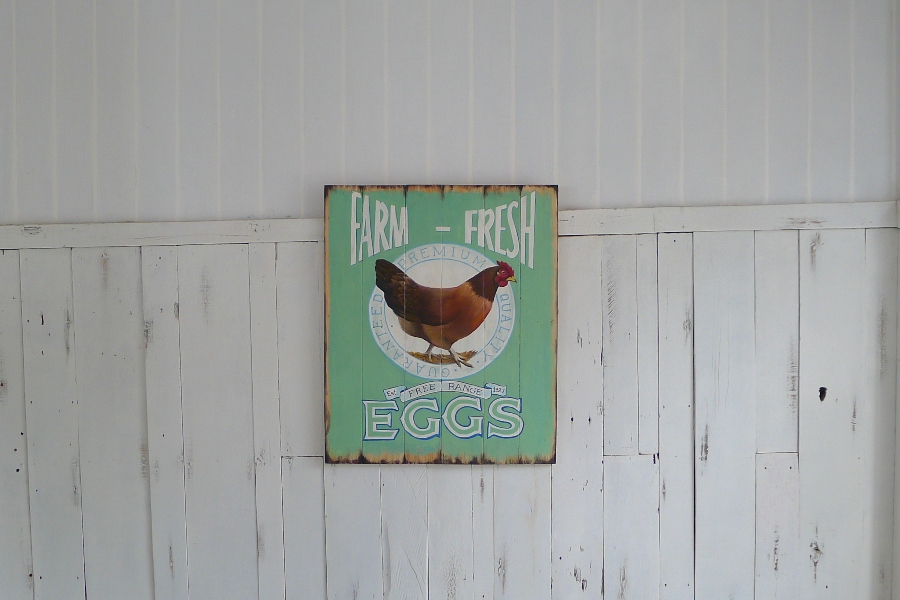 A smart design idea: display your collection and save on storage space!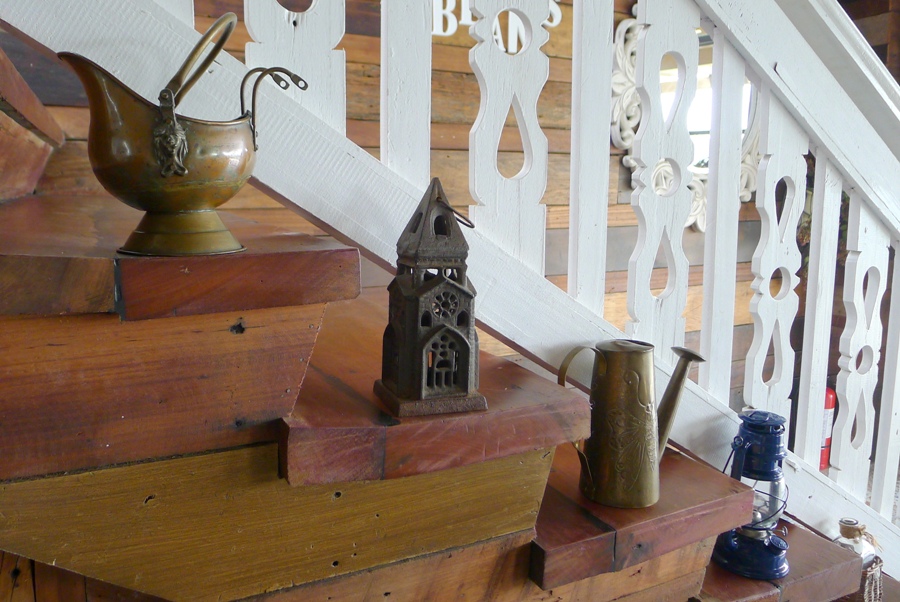 Ain't this dining table pretty?  I'd love to paint birds here instead of flowers, for that PiP Studio appeal hihi!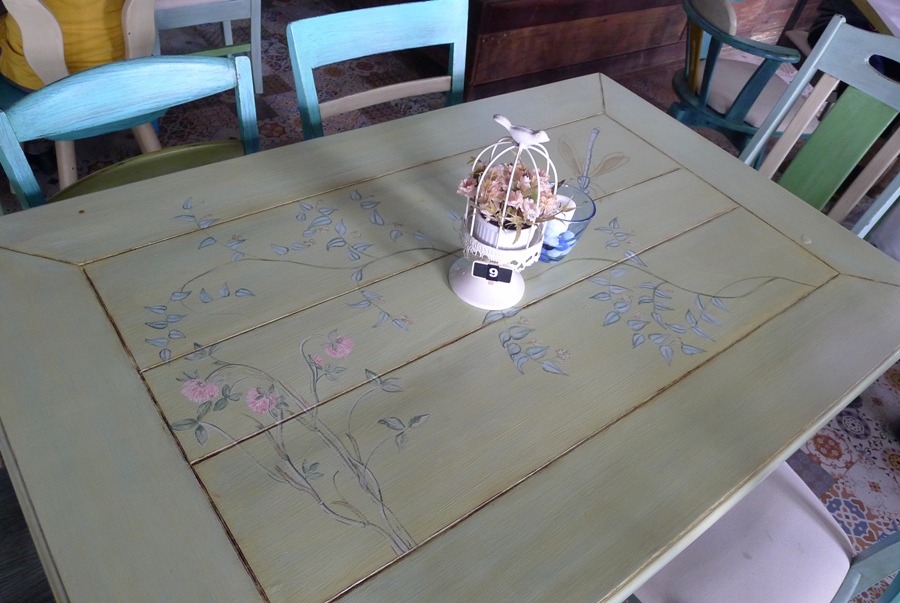 Inspiration strikes everywhere!  From the ceiling lamps with tea plates as part of the design (talk about upcycling!)…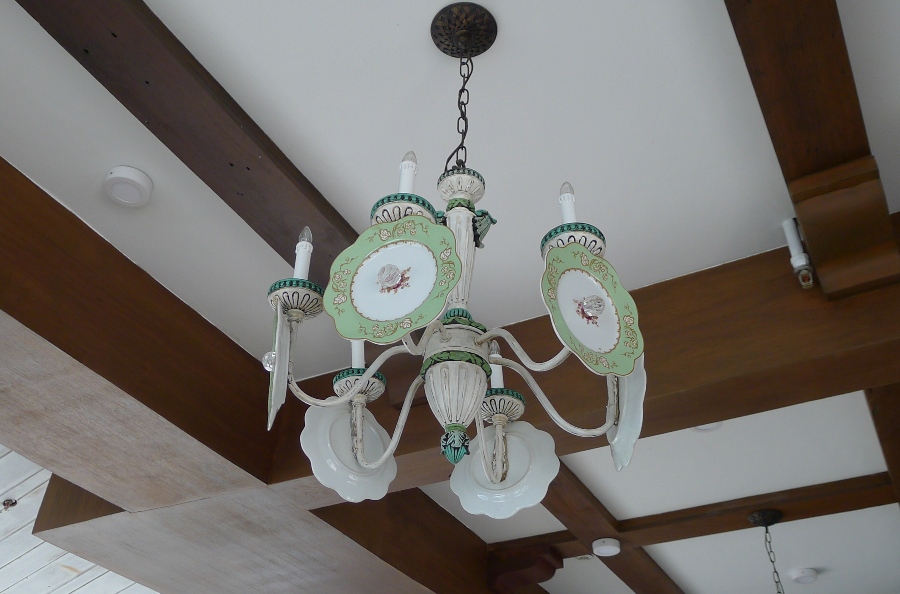 … down to the floor tiles (aah, I love, love Machuca tiles!  Pinag-iipunan ko na ito.)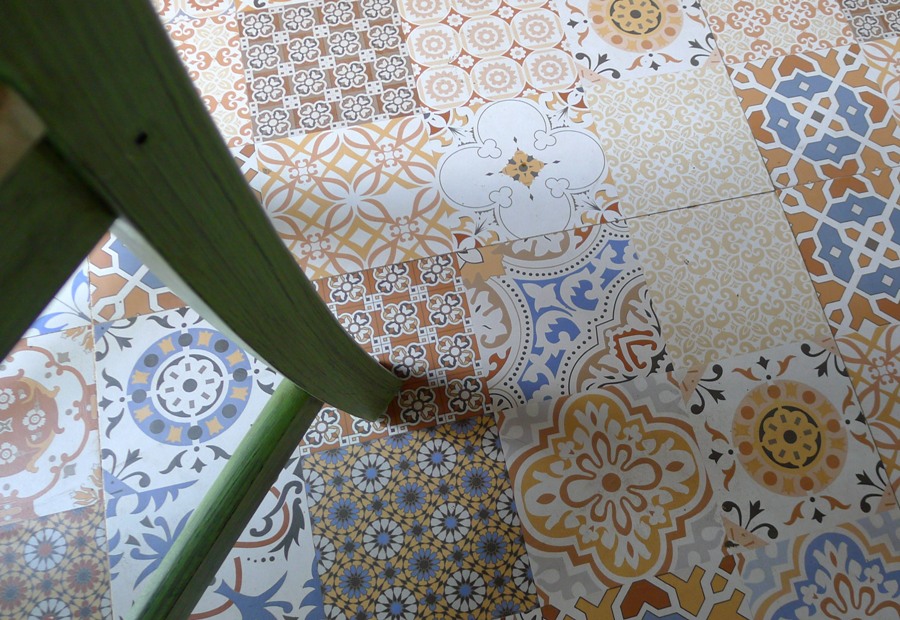 A chandelier inside a birdcage.  How novel and chic!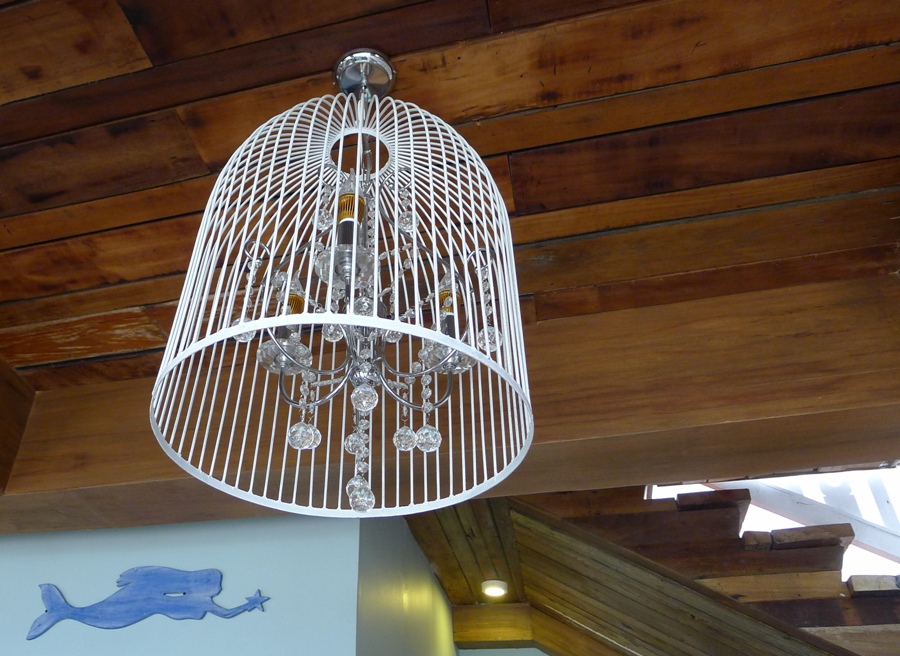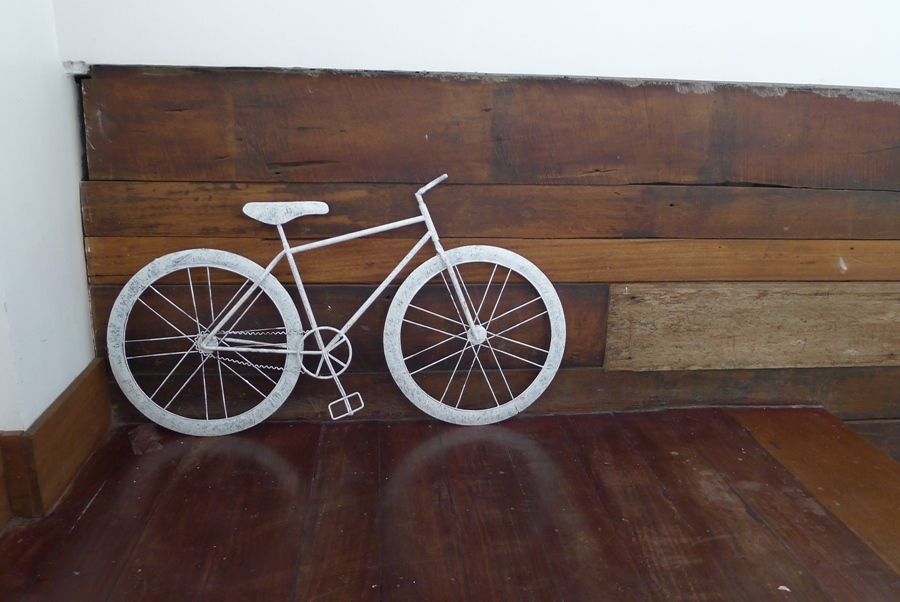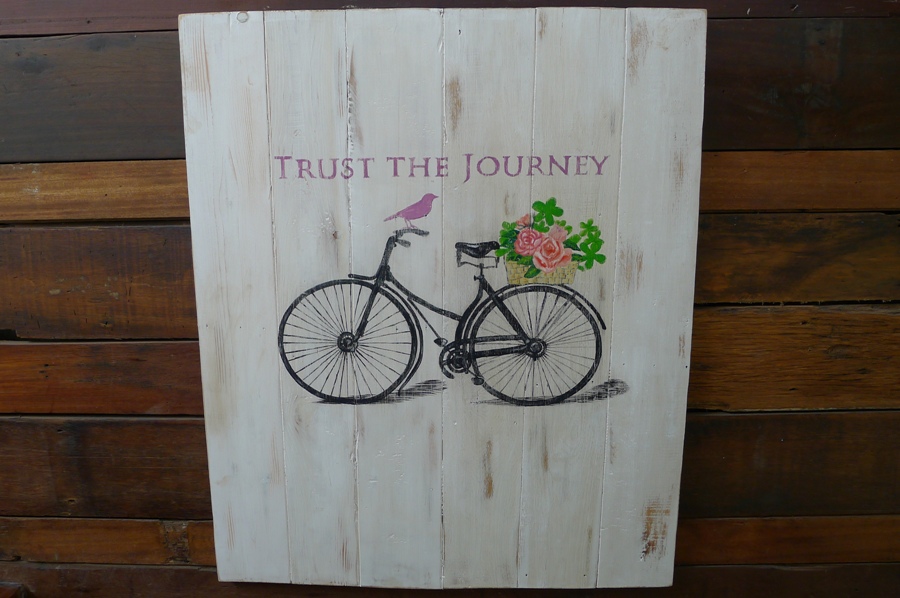 Will check out their rooms for rent next time.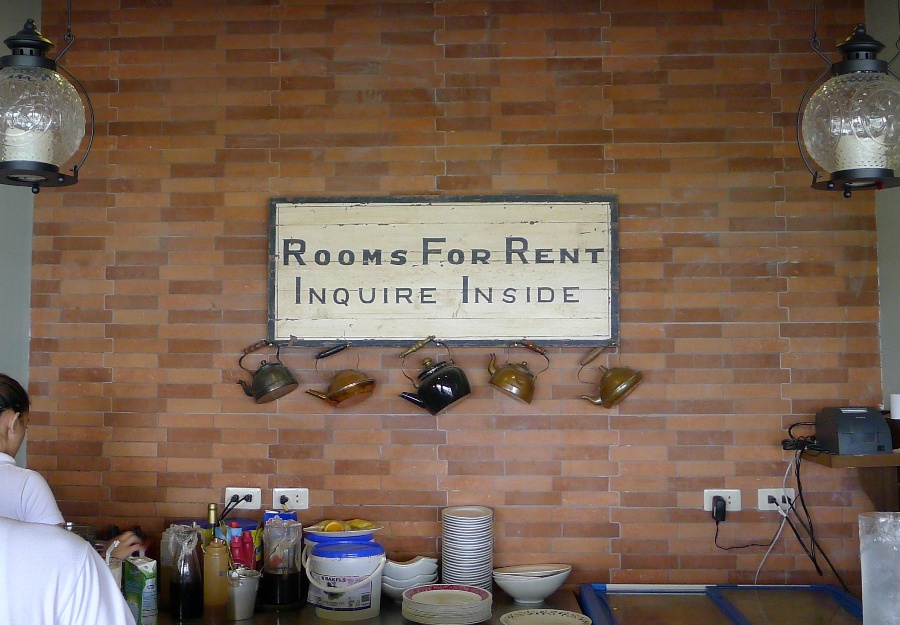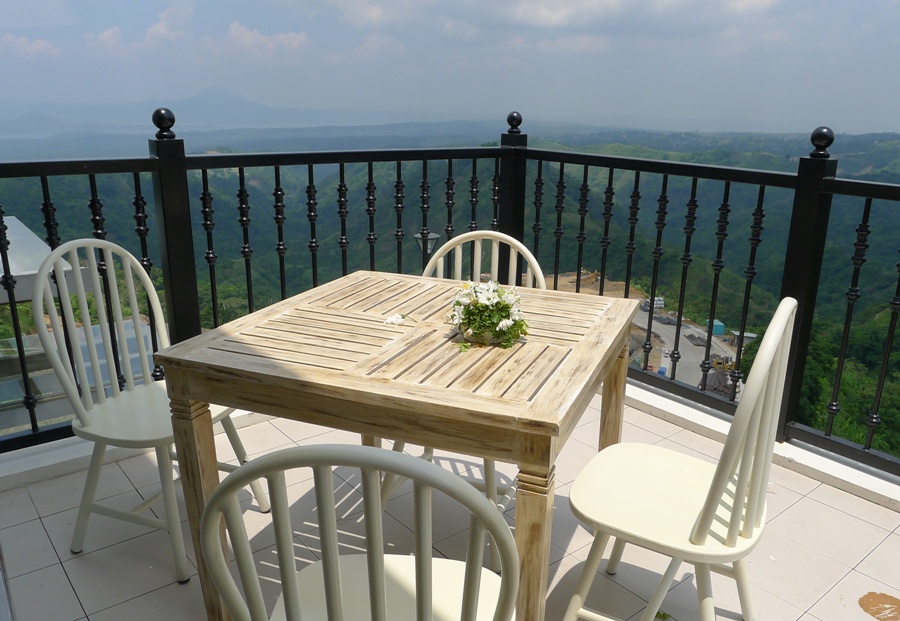 My favorite part of the house (I mean, restaurant) is this wall in calming baby blue color, with built-in open cabinets on both sides and a fireplace in between.  Too picture perfect!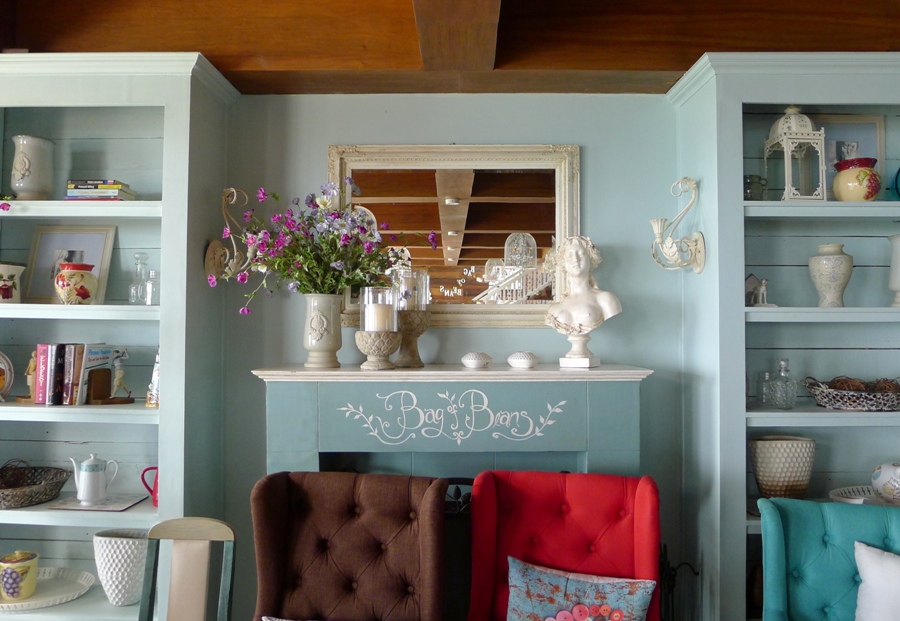 That hand-painted dining table again. *sigh*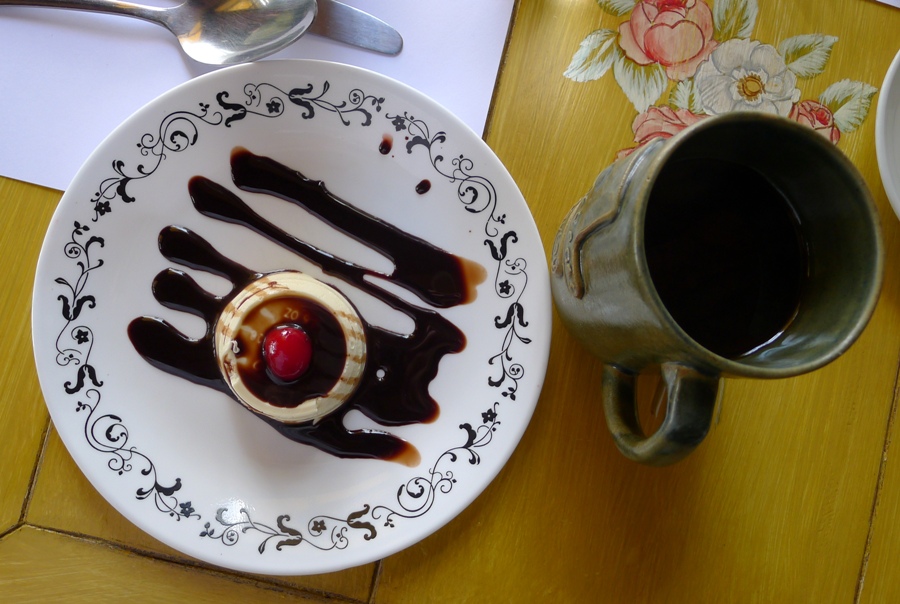 Even the small CR did not escape the prettying process.  Now I want that "Bathroom Rules" wall frame for our home too  =)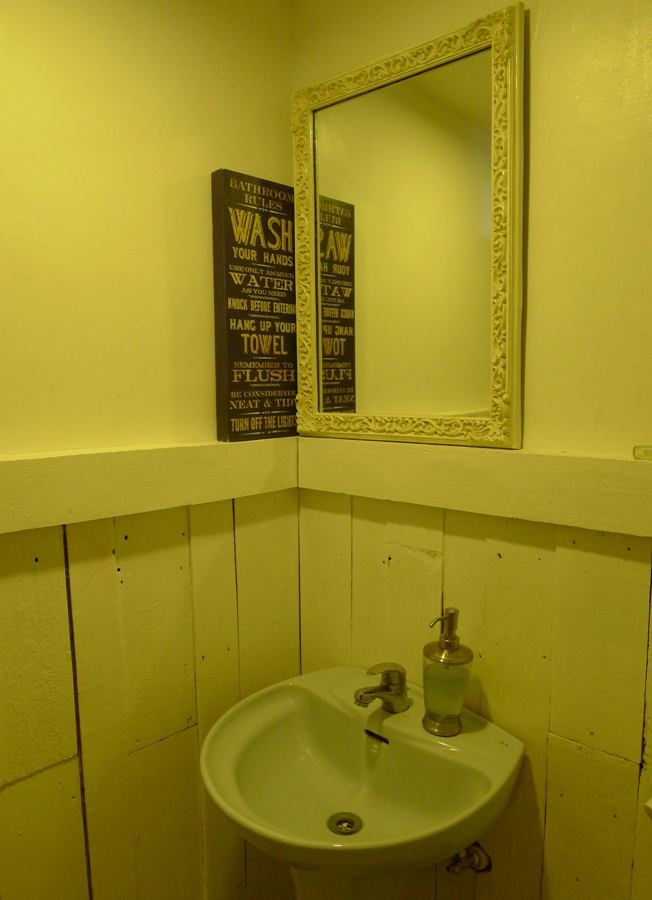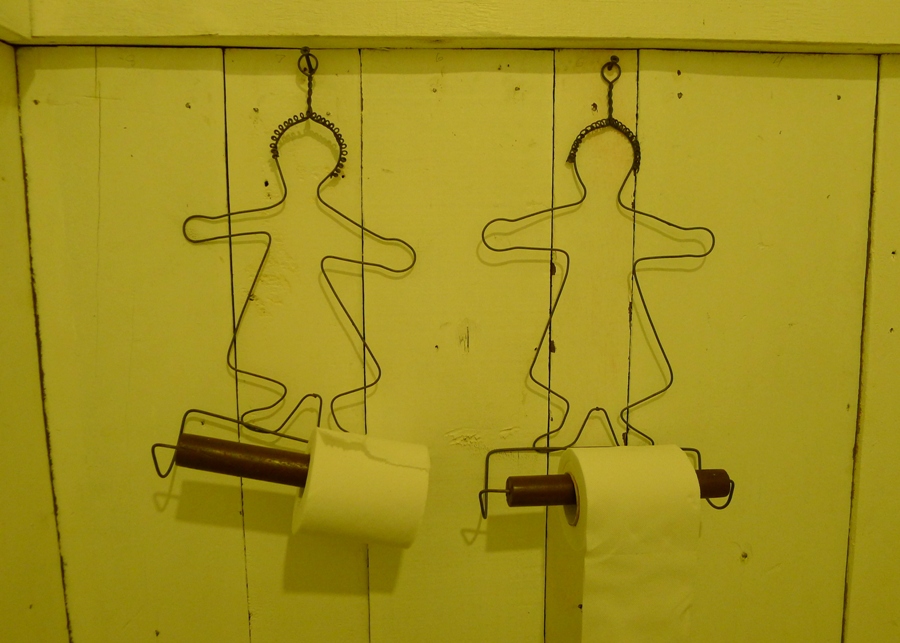 I hope you enjoyed this little field trip, folks.  Have a great weekend ahead!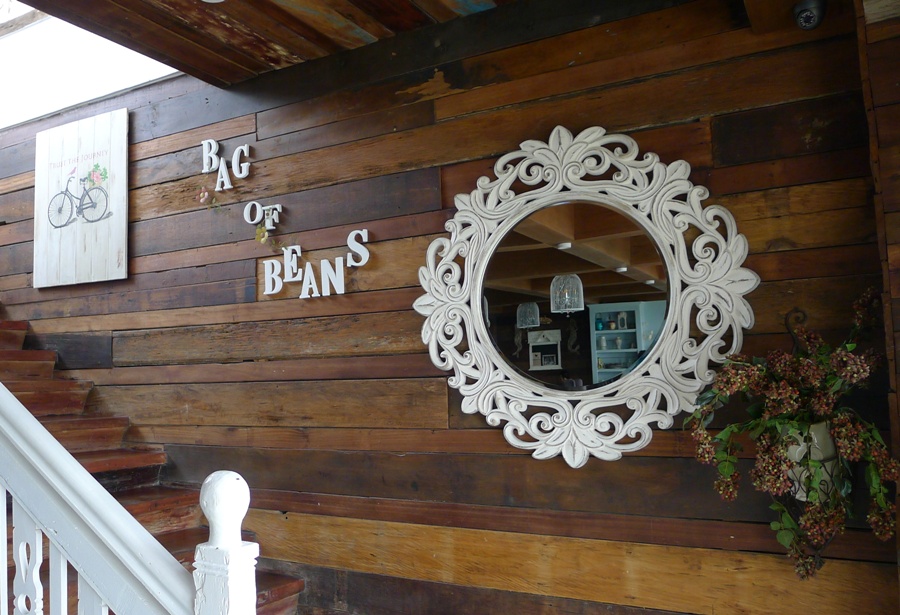 P.S.  I skipped the food review because we ordered only coffee and a little dessert (panna cotta) that isn't even worth writing about.  It's too sweet for my taste.  But don't skip the coffee!  Your visit there won't be complete without Bag of Beans' signature coffee  =)