Who would have thought that the universe will conspire with AJ in giving me a grand and surprise birthday gift yesterday: a sumptuous buffet dinner + overnight stay at the Hyatt City of Dreams!
You all know how much we enjoyed our stay there last Christmas (read all about that HERE), and while I know of the hubby's plan to celebrate my birthday there with a special dinner, I was totally clueless about the 'other' grand plan until last Wednesday when he told me of the overnight stay, on our way home from work.  I guess he realized that he cannot pack our clothes and hide it from me until Friday, hehe!
I got really excited when he told me that we will be trying Hyatt's dinner buffet, something we weren't able to try last December.  And because my birth month is also the month of hearts, we got to celebrate Valentine's in advance, too.
It felt so good to be back at Hyatt City of Dreams, and at The Café where the sight of spices in large jars and spacious dining areas made it very inviting for a culinary feast to begin: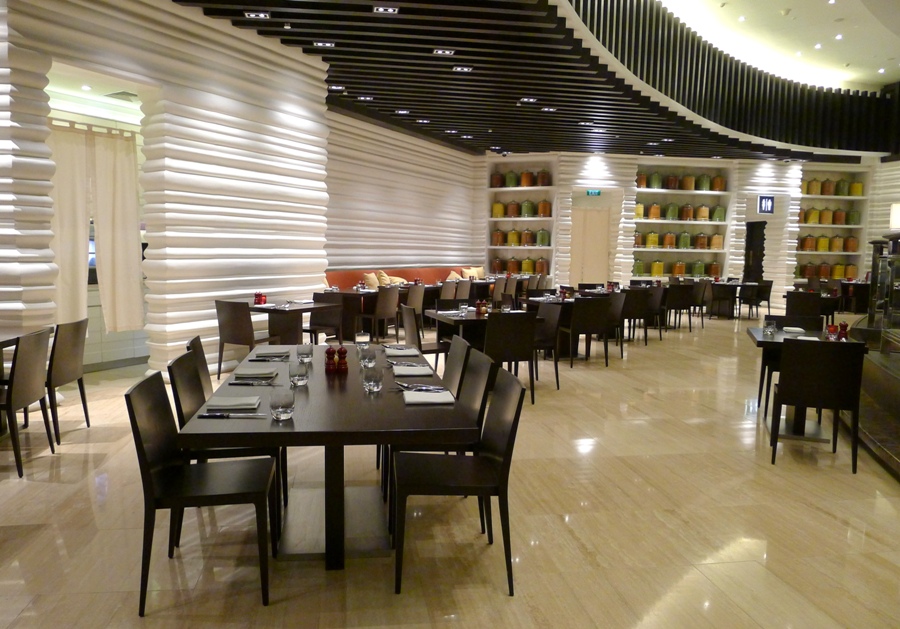 The warm and hospitable staff of The Café instantly put us at ease.  Nakakagana tuloy kumain nang marami, hihi!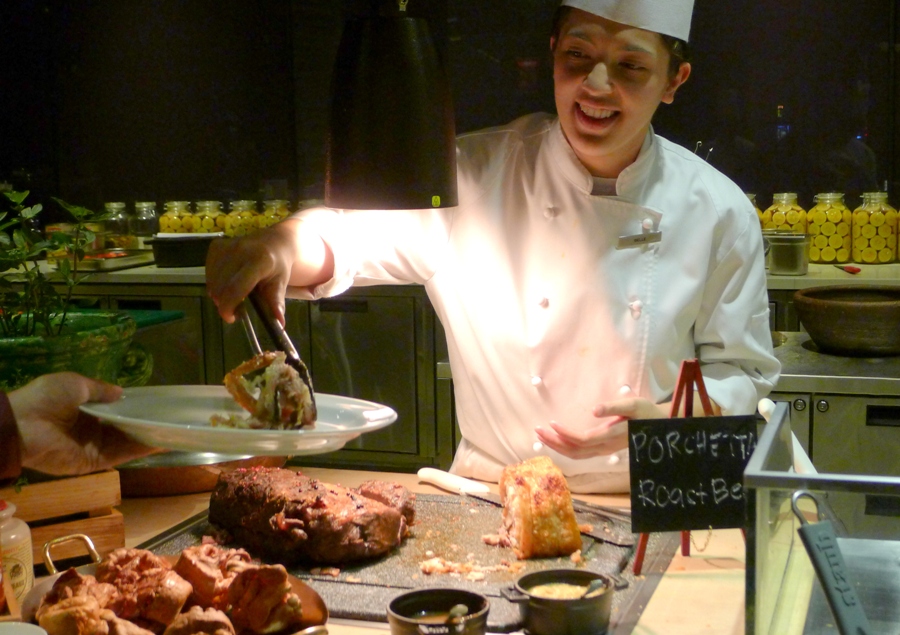 Sushi bar agad ang nakita ko so sushi rolls became our appetizers.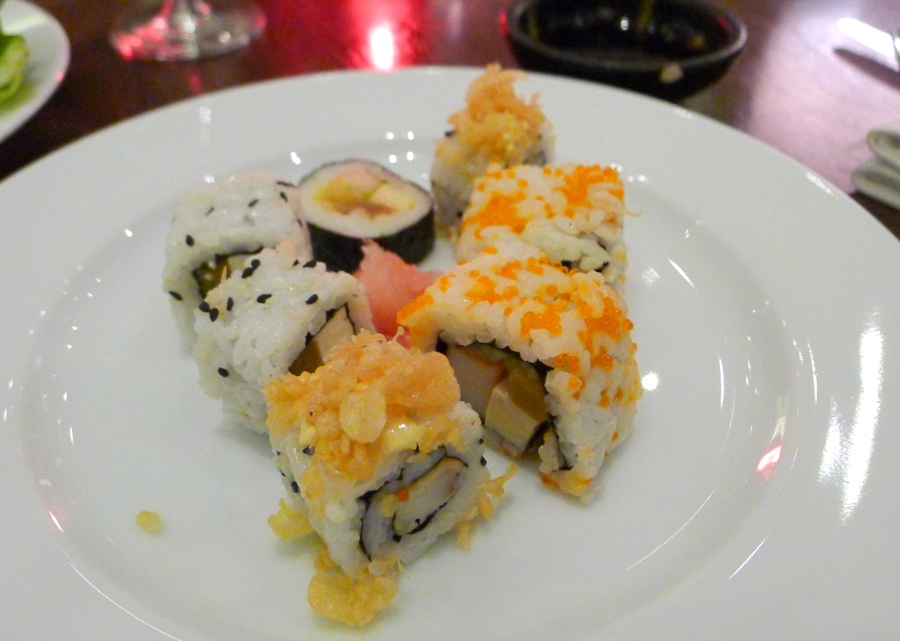 The crunchy shrimp roll was our favorite, I went back for more of these.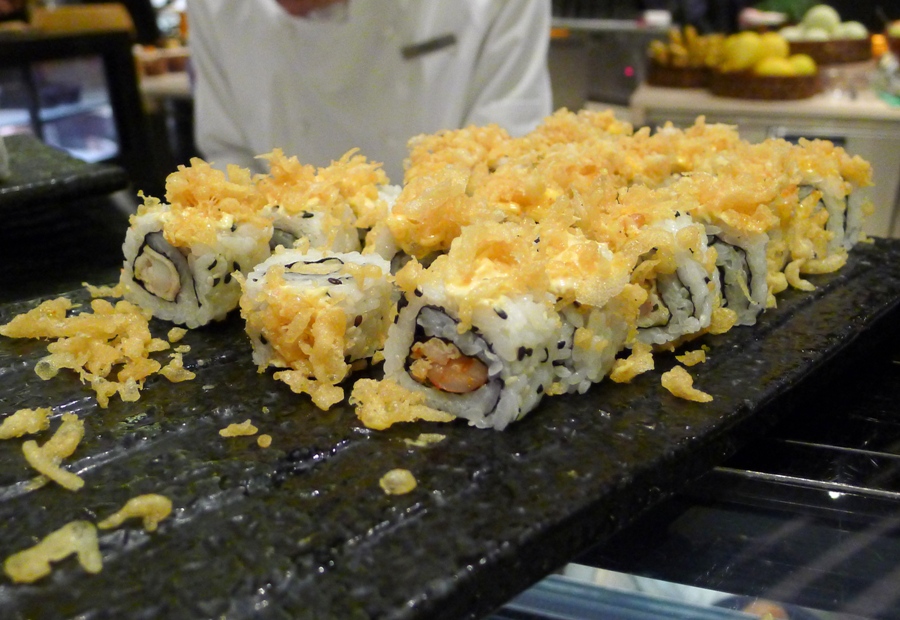 I love their no-frills salad bar.  This one may be small compared to those you will find in buffet restaurants but all the quality ingredients are there: feta cheese cubes (wow!), Romaine lettuce, baby tomatoes and bacon bits, among others.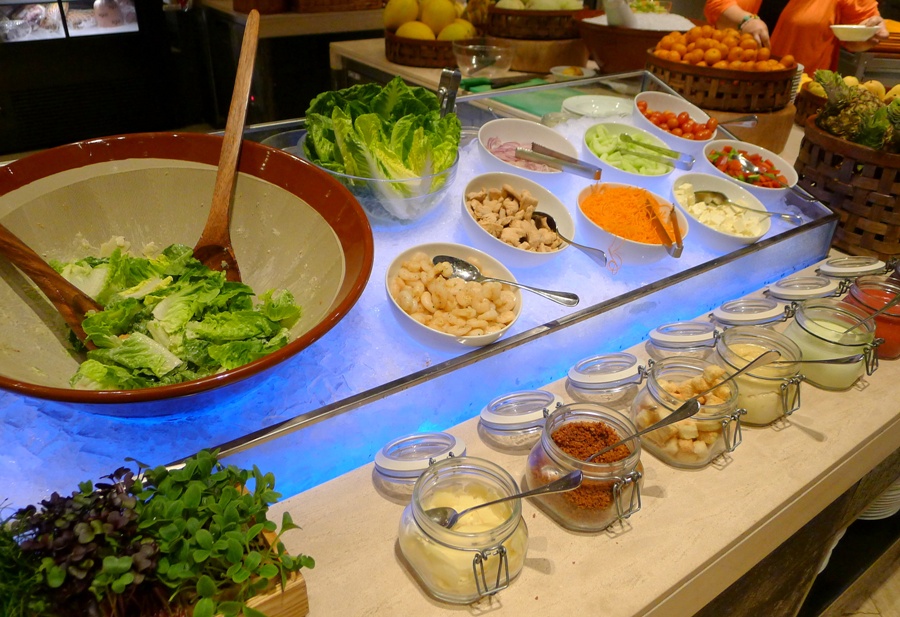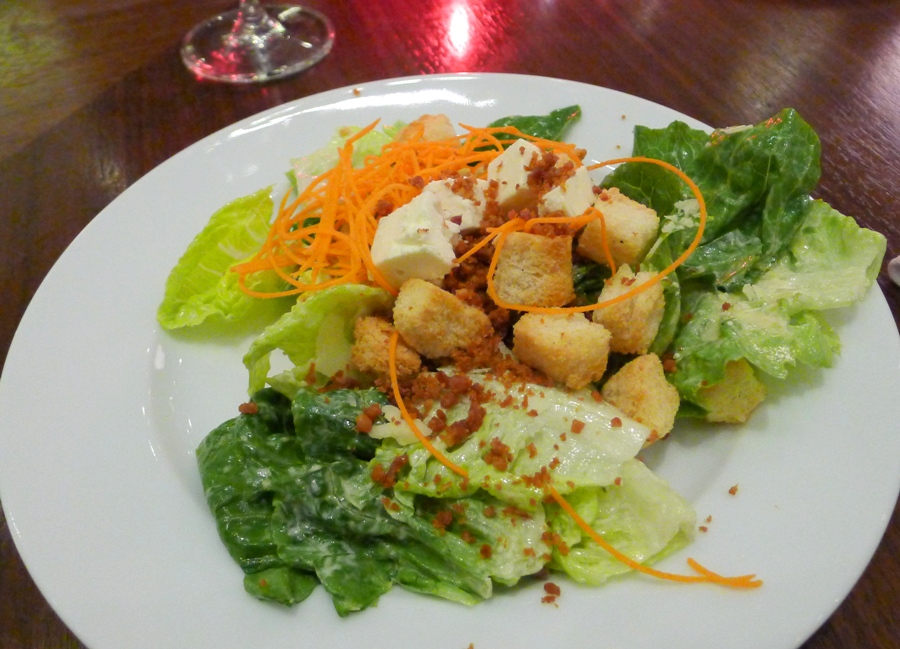 AJ and I both skipped rice so that we can try more viands from The Café's various buffet stations.   We feasted on chicken, pork, lamb and seafood.  And truffle fries!  I loved the roast chicken with beef stock gravy and lasagna bolognese while AJ couldn't help himself from coming back to get more spicy prawns hahah!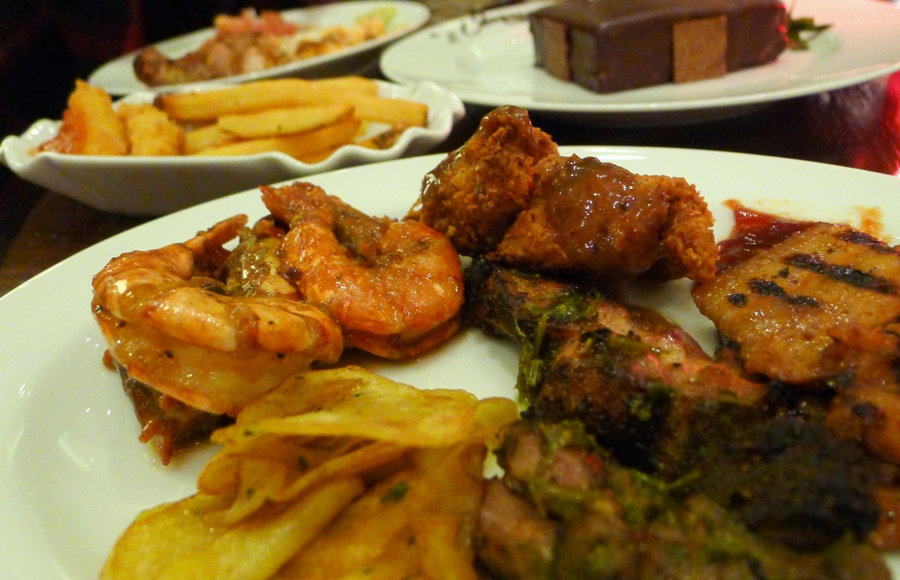 The moment AJ was waiting for (and I wasn't expecting at all):  the sweet staff of The Café surprised me with a birthday cake and a birthday song!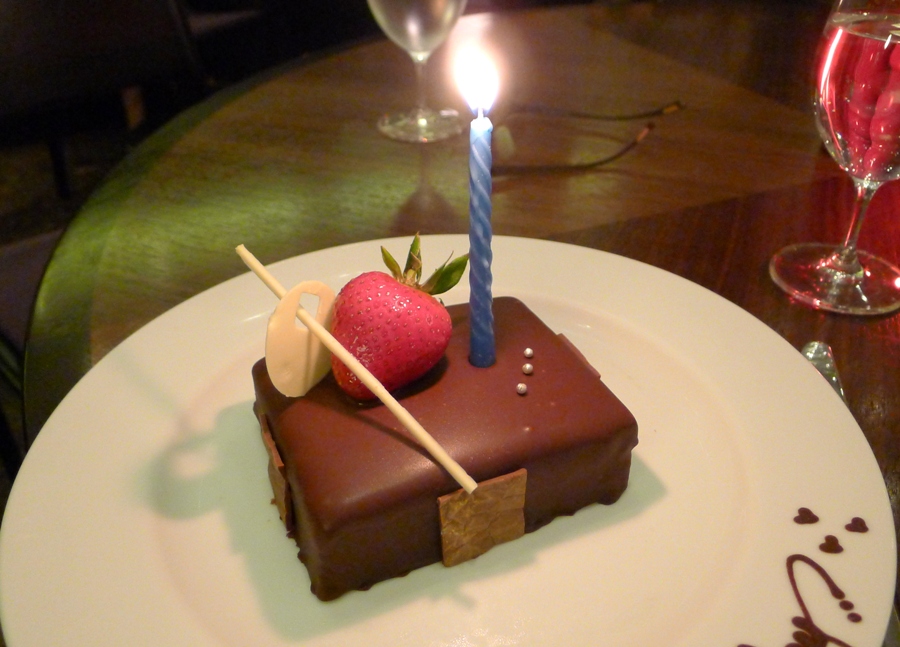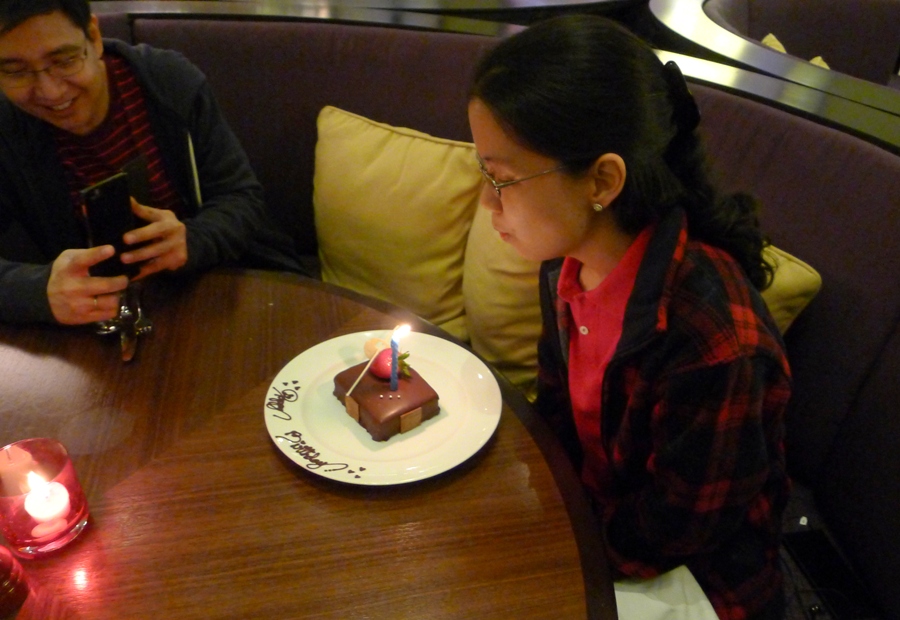 What a really lovely surprise! I got a chocolate truffle cake covered with chocolate ganache, topped with the plumpest and sweetest strawberry I've tasted, and white chocolate.  I ate the strawberry right away – it was that good, I had to have it for myself!
The truffle cake was picture-perfect – we couldn't stop staring at it!  And it was so good, AJ and I limited our dessert to this cake plus some chocolate truffles.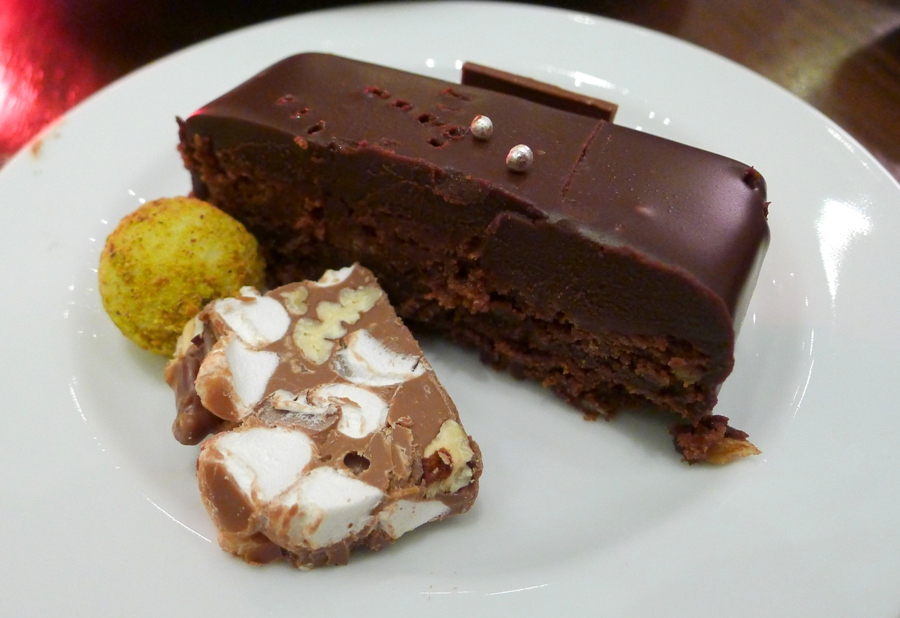 After all, who can resist all these premier chocolates on the buffet?  AJ said the coffee truffle (at the left) was the best.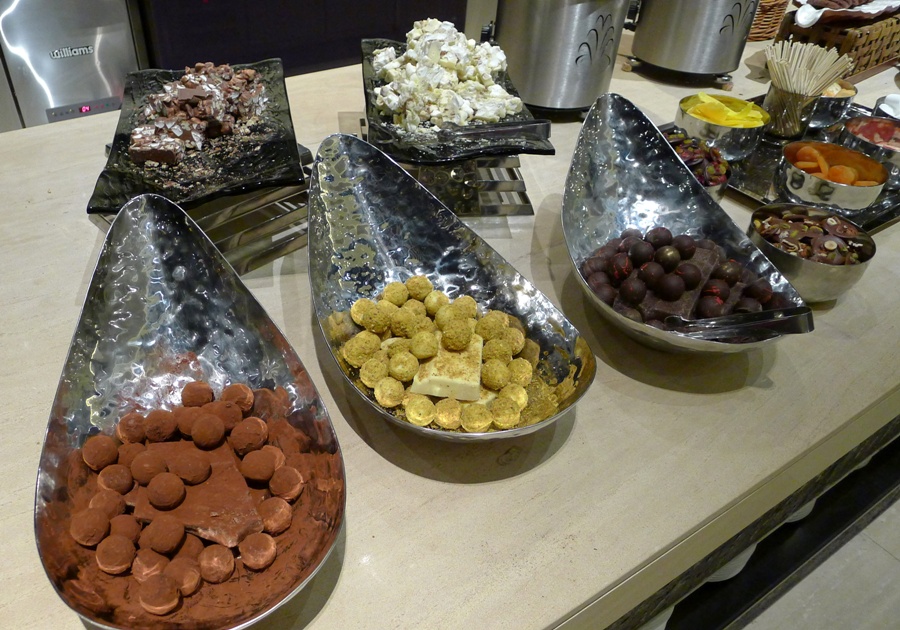 Sugar-free chocolate coins with nuts.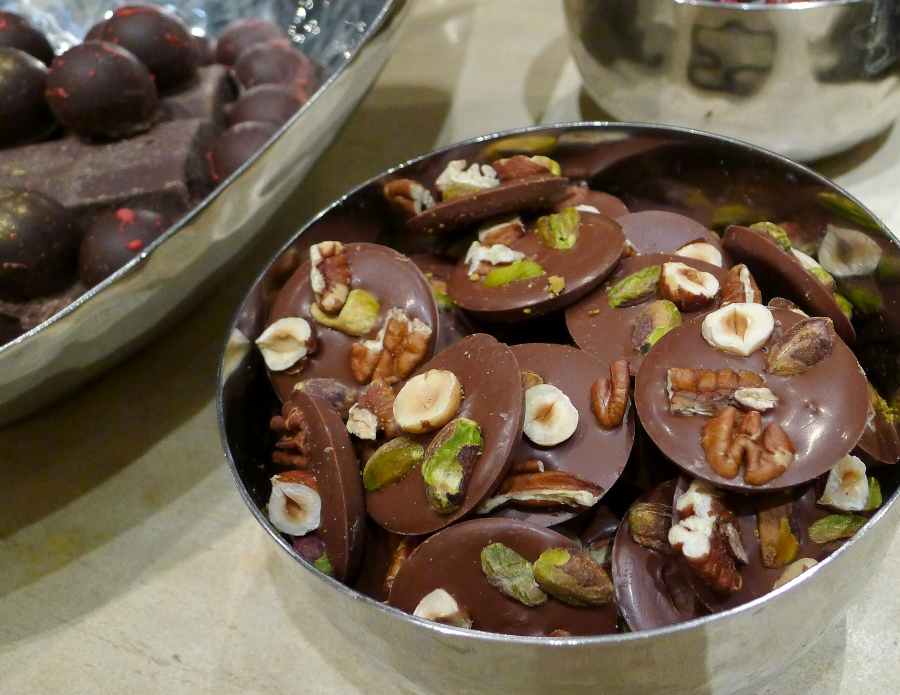 You might think that chocolate truffles are Hyatt's best-kept secret, but it's actually the pudding and its vanilla sauce! I can eat 2 servings in one sitting. Ganun sya ka-sarap!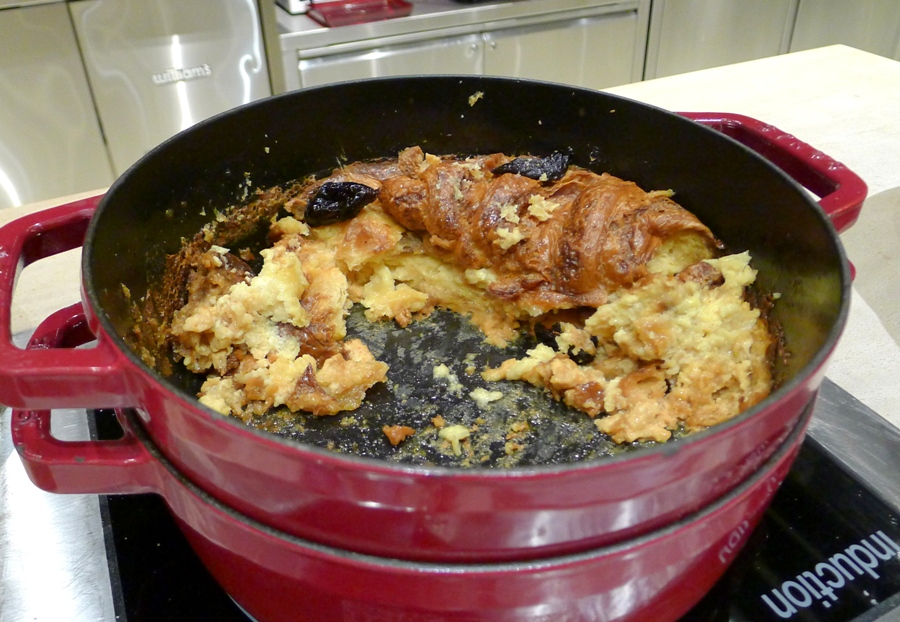 Had there been more tummy room for dessert, we would've tried their chocolate tart too.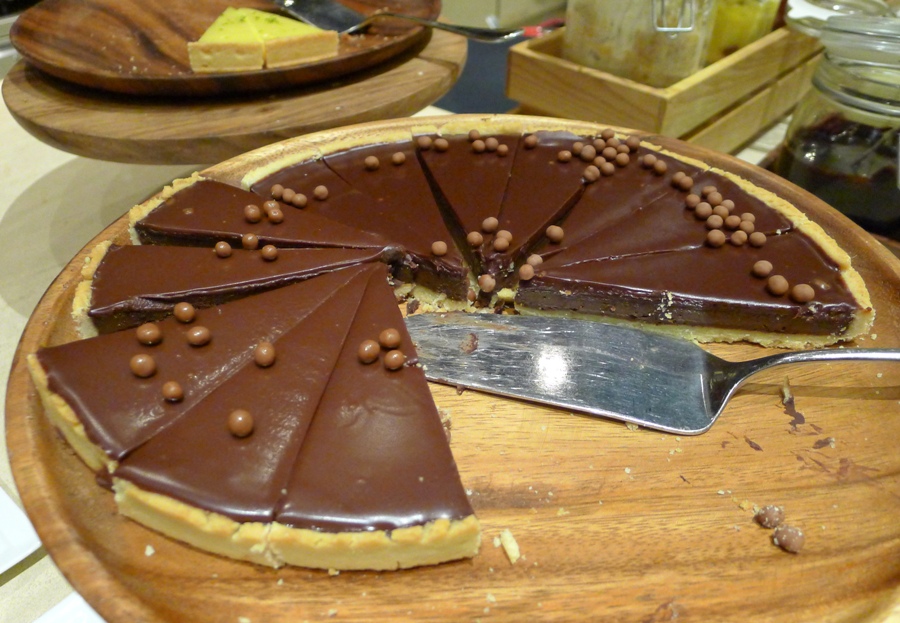 What an incredible evening it was!  And we didn't have to worry about going home late because we were also booked that night at Hyatt's Deluxe King Room, with a bottle of red wine and more sweet goodies waiting for us, whee!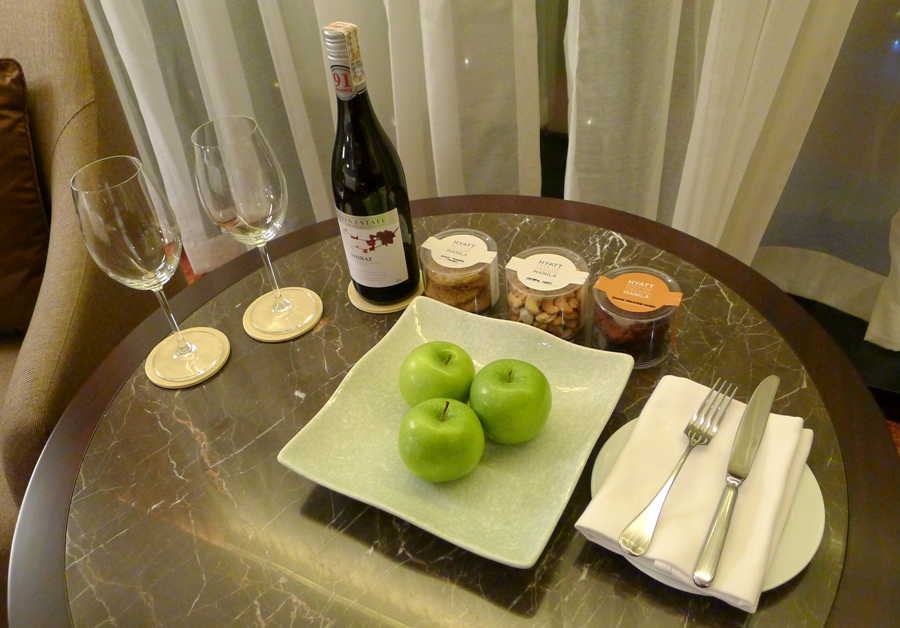 AJ later told me that he couldn't have all done these without the help of Hyatt City of Dreams Manila.  How sweet is that?   Our favorite hotel showered me with so much love on my birthday, too!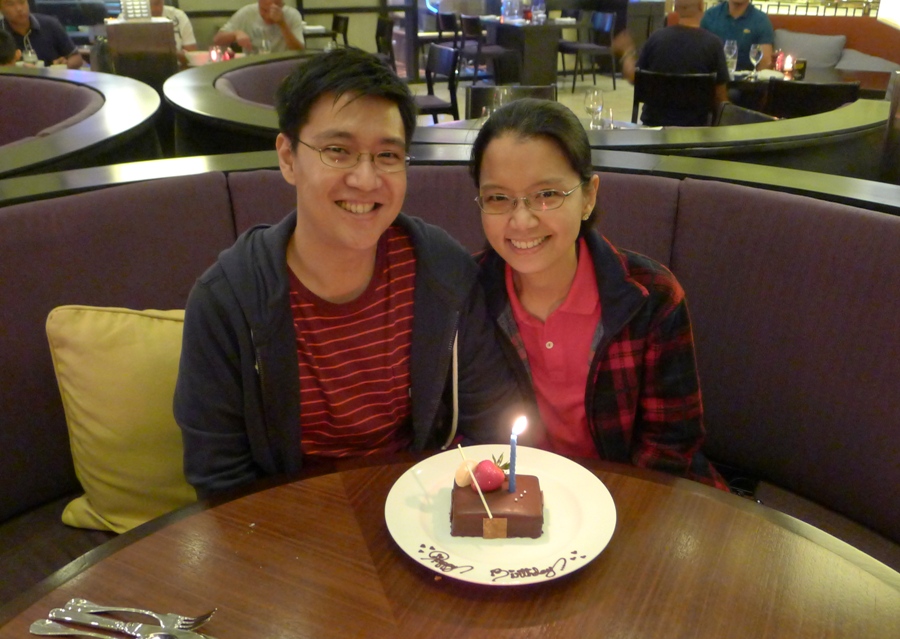 Now, with Valentine's Day just a few days away, don't you want to celebrate it the Hyatt way?  Avail of their SIMPLY RED Valentine's Day promo from February 13 to 14, 2015 and enjoy a bottle of red wine, assorted goodies and other memorable amenities for double occupancy rates starting at PHP 8,300+++.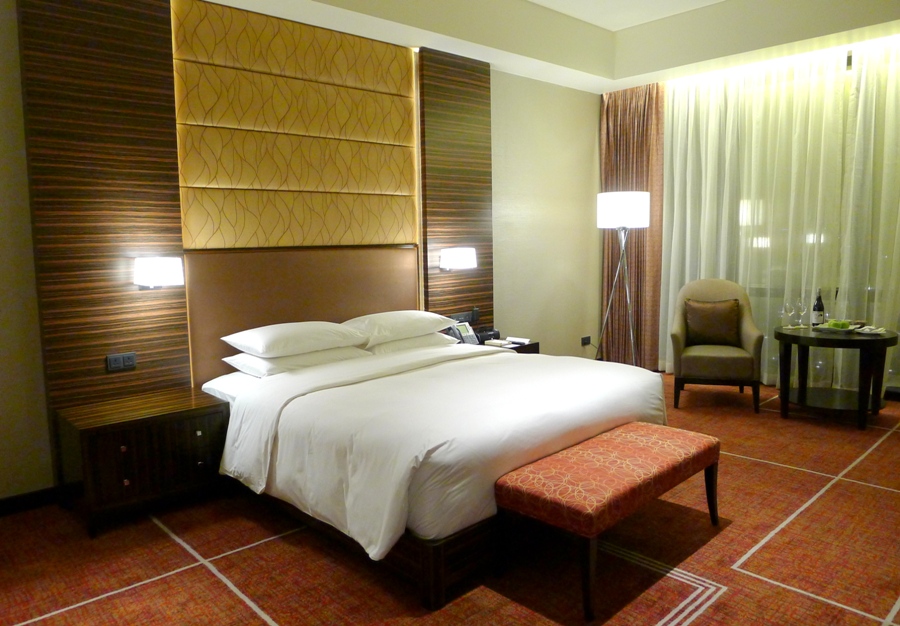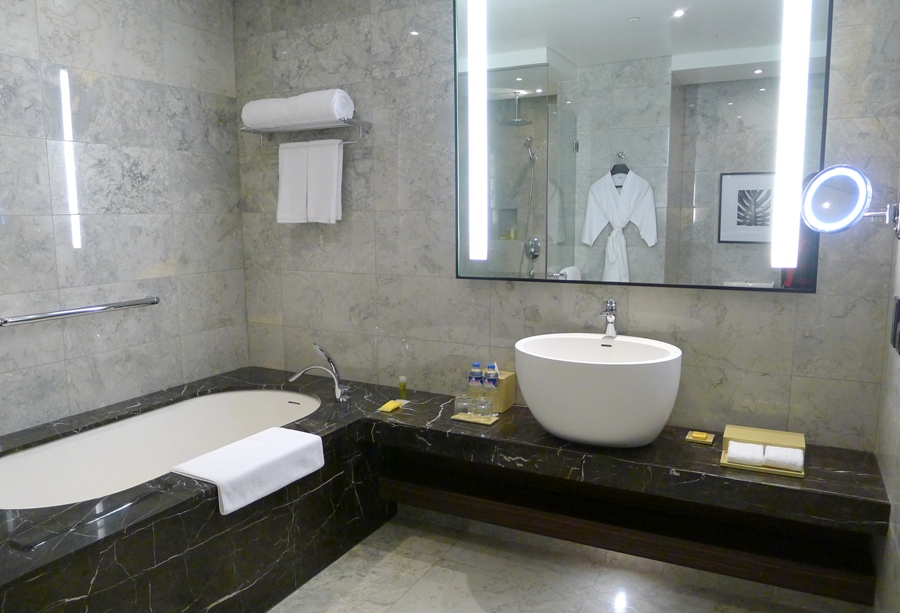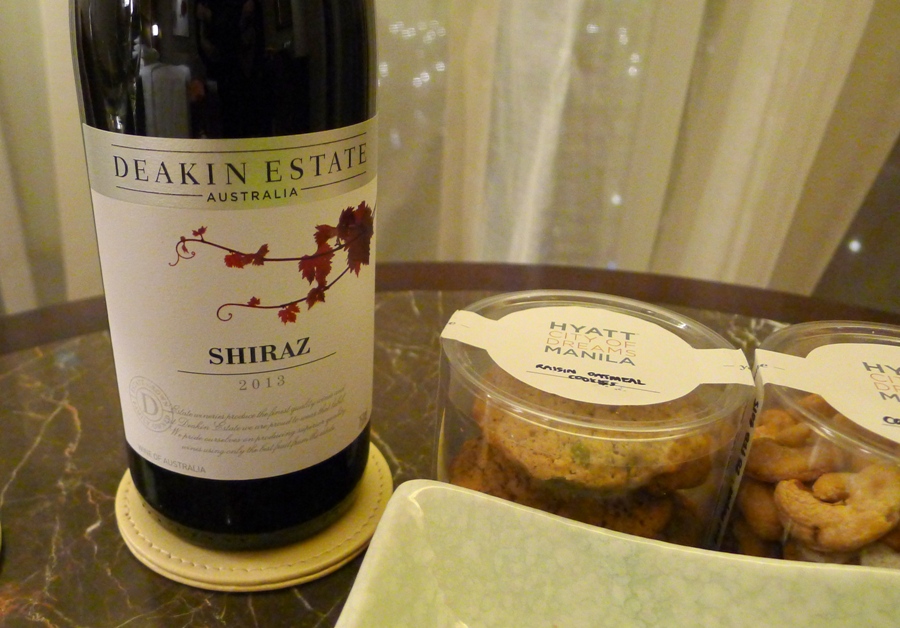 And for couples who have already booked their stay at Hyatt King or Twin Room on February 13 or 14, book your Valentine dinner at The Café and you will be automatically upgraded to a DELUXE Room.  Such a sweet deal, isn't it?
Book now by calling (02) 691 1234 or email reservations.manila-cod@hyatt.com for reservations.