Happy 2015!
How did your New Year celebration go?  AJ and I chose to spend it at home as usual (after dinner at my parents's house) and we celebrated the New Year with our homemade Chocolate Ganache Tart with Caramelized Apples on the side.  I posted a picture of this sweet ending to our fab 2014 over at my Instagram account (follow me @dbrightspot).
We also made Roast Chicken with Italian Sausage and Bread Stuffing (recipe HERE) last December 31st, as contribution to my family's traditional pre-Media Noche dinner.
There was enough stuffing (and shredded chicken meat) left that I was able to finally make this breakfast recipe I saw online using bread and a muffin pan.  The original recipe is called Bacon and Egg Muffin Cups and because I don't have bacon on stock, I thought of using our sausage (and bread) stuffing instead.   I just added half-a-teaspoon of parmesan cheese on top of each muffin bread for added cheesy taste.
The result was simply outstanding.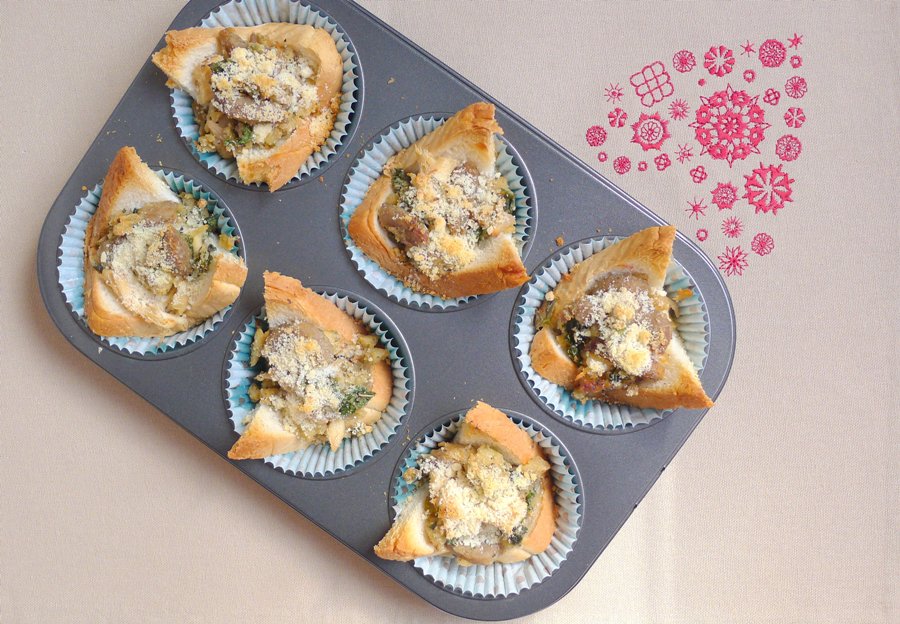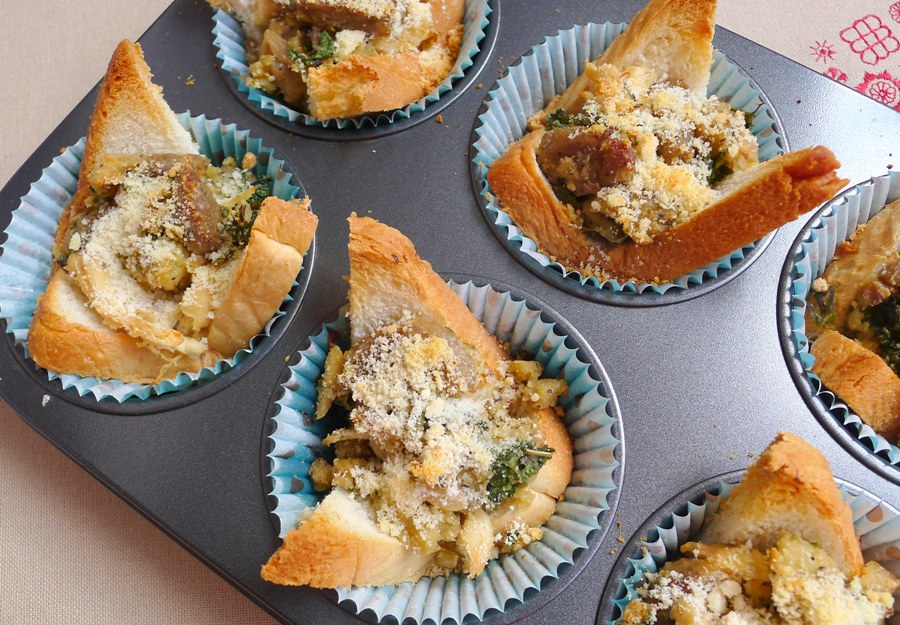 To my friends who tried my sausage stuffing recipe, here's something you can do (and should do!) with the leftovers.  The muffin breads are perfect as appetizer too.  Minimum effort, maximum impact!