Like in the past years, I shopped for Christmas gifts as early as September, and wrapped everything by November (well, almost!) so that when December kicked in, I only have to busy myself filling our weekend calendars with get-togethers, while experimenting in the kitchen for new dishes to serve during our family's Christmas and New Year celebrations.
So when Alaska invited me to participate in the Merry Cremas Festival that took place last December 14, 2014 at Eastwood Mall Open Park, I thought about how opportune the timing was.  Over 21 food merchants participated in this one (1) day event where Alaska Crema All-Purpose Cream was showcased through a mix of tested and specialty dishes that were up for tasting by those who are willing to take them all in! (like me and AJ, hehe!)
The Alaska Crema Christmas Tree.   There's just so much you can do with a pack of all-purpose cream: from soups to main dishes and pasta dishes, and of course the desserts that vary from the smallest pop cake to the biggest cake!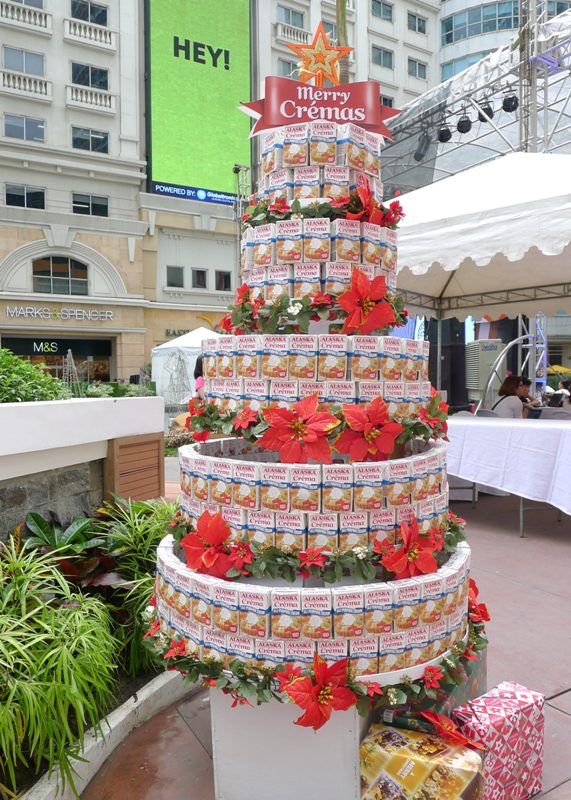 Below are but some of the best-tasting products I've tasted that day, all of which used Alaska Crema and other Alaska milk products:
Manna Baker's Chocolate Ganache Tarts.  The creamy chocolate ganache was done perfectly, which was enough to make these mini-tarts stand out from the many sweet offerings that day.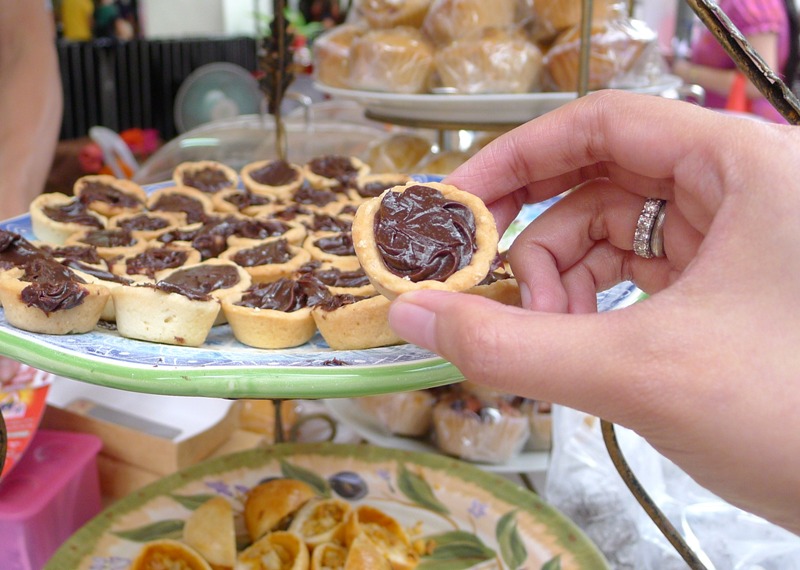 Gordita's Gourmet pesto, chicken liver and spicy tuna dips.  Alaska Crema was used to make these creamy, richly-flavored party dips or spreads.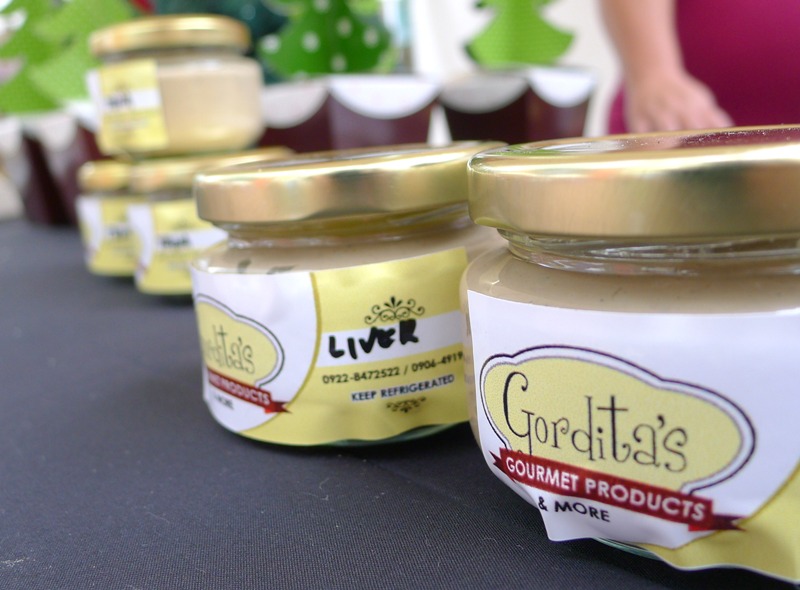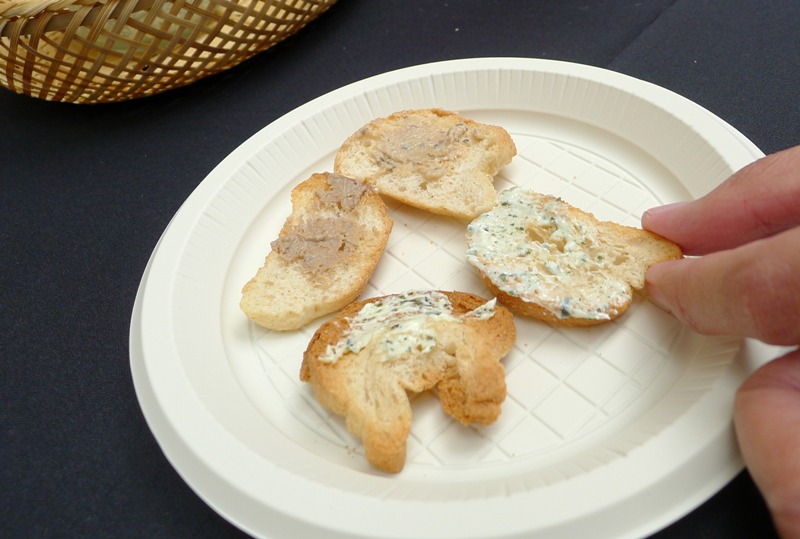 Meatloaf ala Mary by The Serving Spoon Manila.   I was told that the recipe used for making this meatloaf is a family recipe.  This inspired me to make one this holiday season, and my not-so-secret ingredient will be Alaska Crema, of course!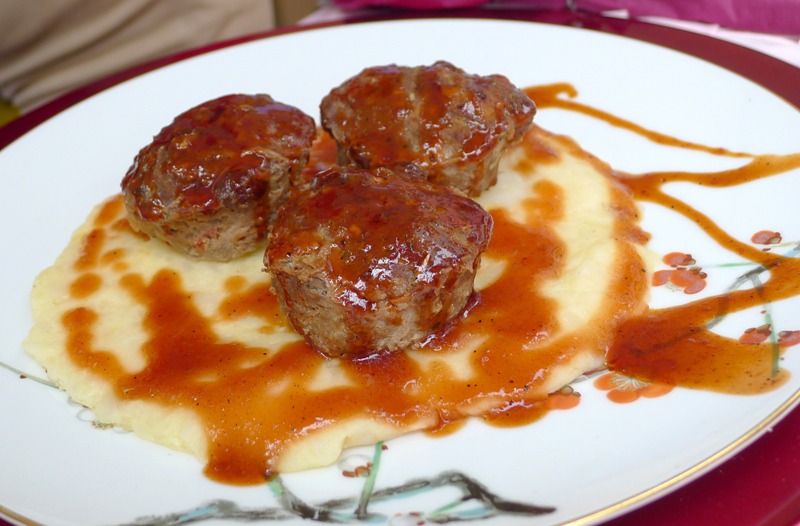 Creamy Pumpkin Soup by Kuya Pao's Grill.  Their version has a little 'kick' which I liked; and the signature creamy texture of a pumpkin soup was indeed achieved thanks to Alaska Crema.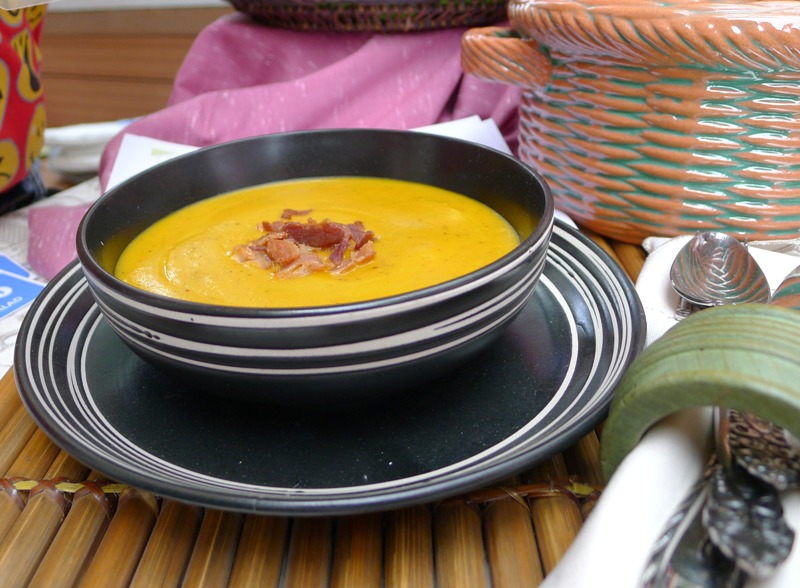 Lechon Cake by 'Nothing but C'.  No cholesterol inside this one; only super moist chocolate cake!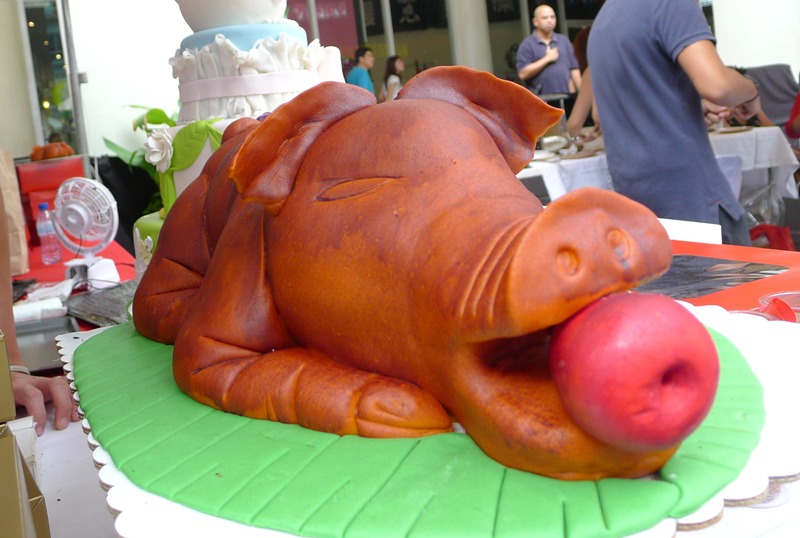 Blue Toque's Strawberry Panna Cotta with White Chocolate Mousse.   Without doubt, this was the most creative and the most pleasing dessert I've had that day.  It's not too sweet, the panna cotta's perfectly done and the strawberries are in abundance!  Truly a winning dessert that also happened to be in Alaska's colors of red and white!  It's a one-off recipe made exclusively for this event, but I hope Blue Toque will make this a part of their dessert line-up soon!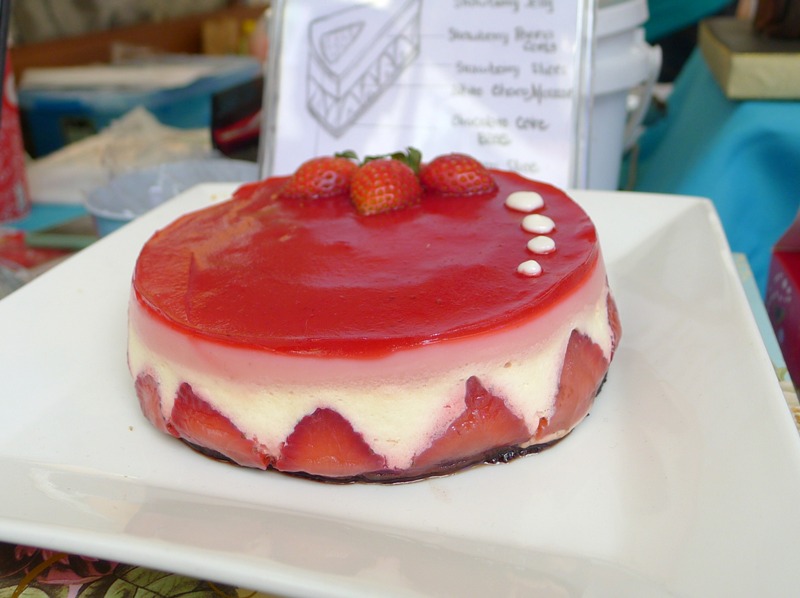 Malunggay Carrot Duo Cake by Paul Calvin's Bakery.  Now we can have a choice of a healthier cake this holiday season!  And see that chocolate ganache on top?  One would think it's very matrabaho to make a perfect ganache but all you will actually need are high quality chocolates for melting and a pack of all-purpose cream to achieve that creamy, rich, chocolate-y goodness!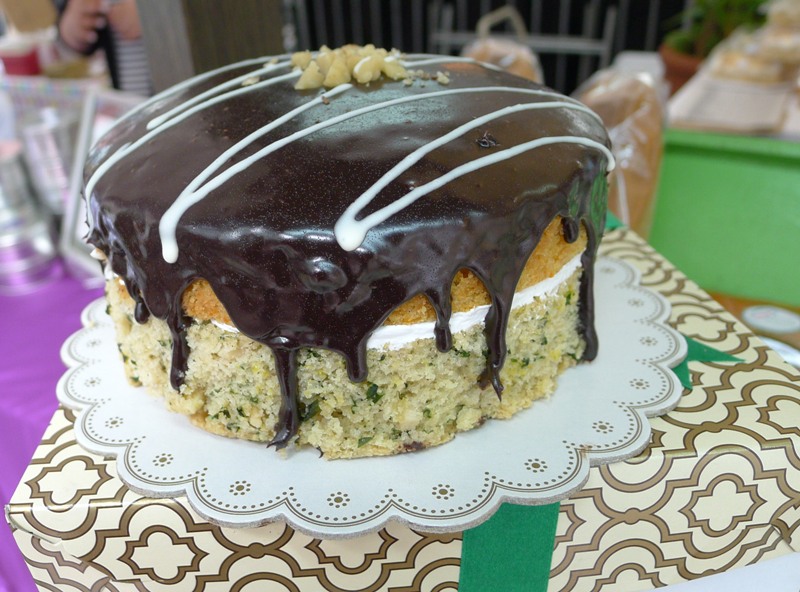 'Nobachake' by Cupkies by K! is a hybrid dessert that put together the childhood  tastes of Oreo cookies, Graham crackers and Chocnut.   As you can see in the picture below, it proudly made use of Alaska Crema.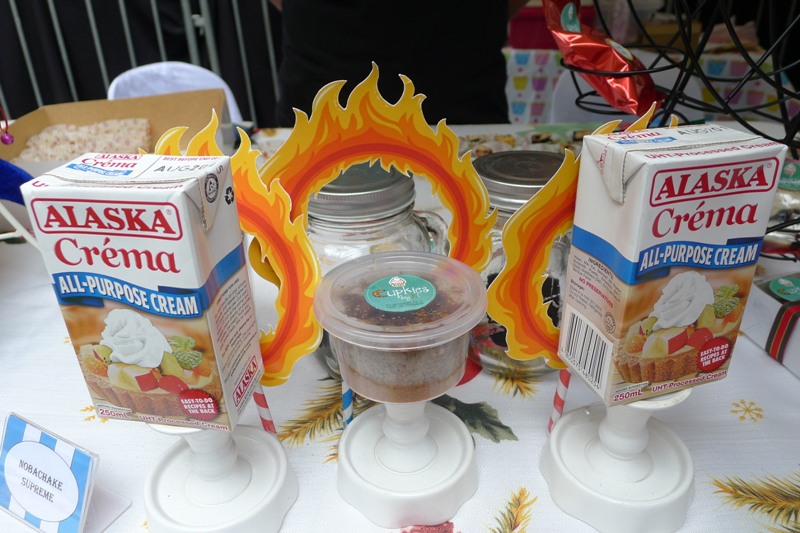 Oh wow, I had a great time looking at the wonderful creations of our up-and-coming food merchants.  I even got to chat with some of them.  Thanks so much for indulging me with your recipe ingredients and techniques, hehe!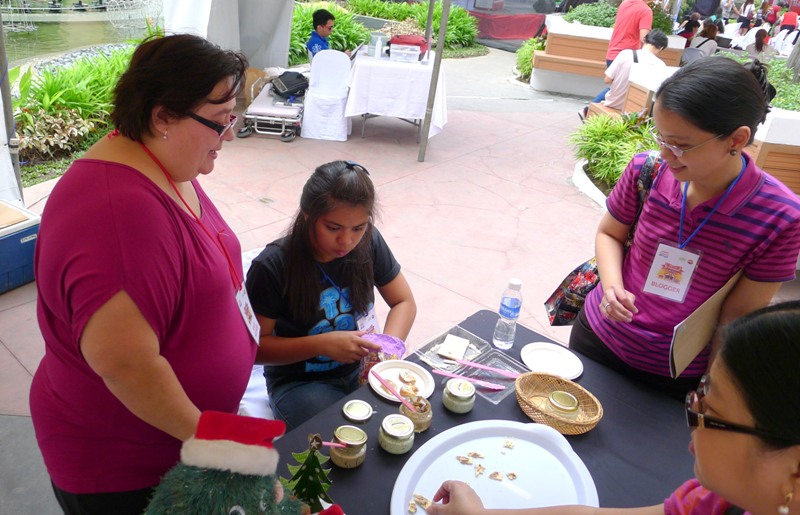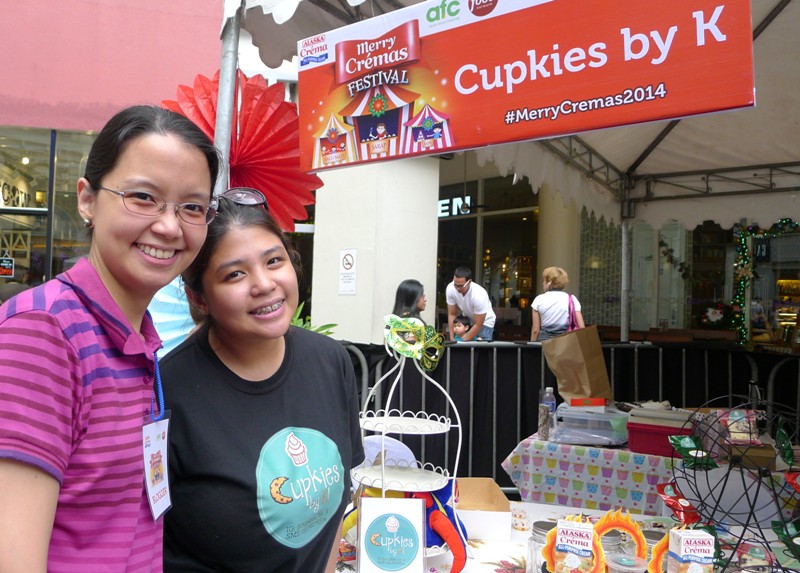 Oh, did I tell you that I was sort of a 'food judge' that day too, and I had to pick my top 3 favorites at the Merry Cremas Festival 2014.  And my #1 top pick?  The clue is in the dessert I'm having below  =)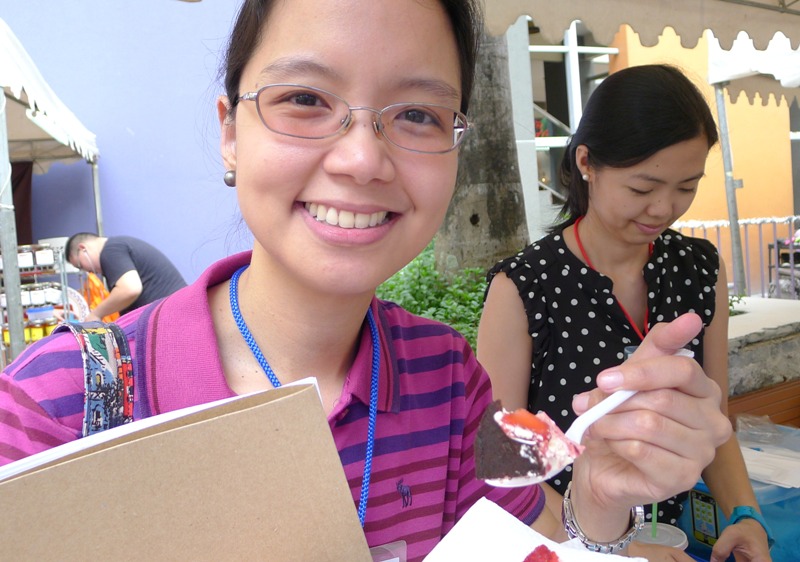 Want more sarap Alaska recipes?  Download the Alaska Crema Moments Everyday app now available for Android users, or like their Facebook page and follow them over at Instagram (@alaskacrema) for more #AlaskaCremaMoments.