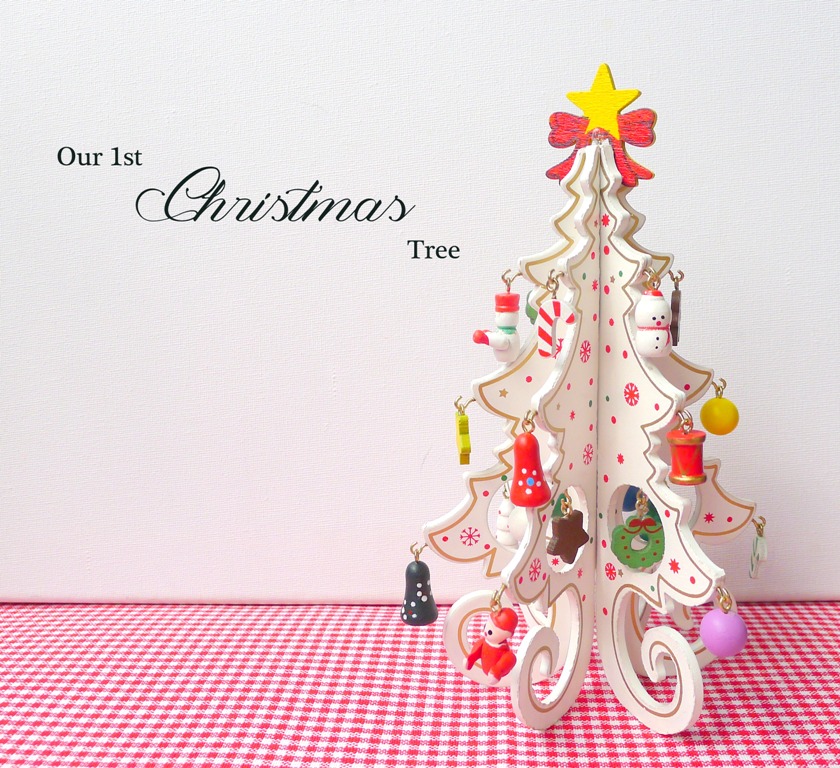 How nice is it that the first Christmas Tree AJ and I will have at our apartment is actually the very Christmas Tree that I wanted to have.  I already saw this exact wooden Christmas tree complete with wooden ornaments some years ago but I didn't buy it then 'cos feeling ko may magreregalo nito sa akin hehe!  Then another Christmas came and I still didn't buy it kasi ramdam ko talaga may magbibigay sa akin.   
My gut feel was finally right this year, when a dear officemate of mine (who will soon transfer to another department) gifted us with the Christmas Tree of my dreams.  I call it our small but fancy Christmas Tree!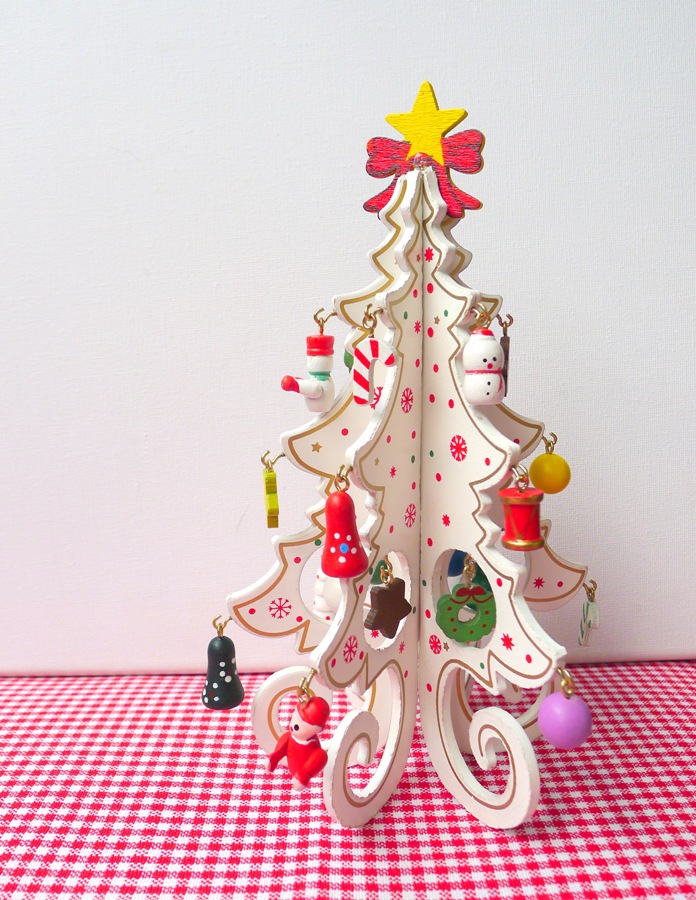 It measures just about 4 inches in height.  Very easy to assemble.  The best part was 'decorating' the Christmas Tree with the wooden ornaments.  Para lang akong bata, hehe!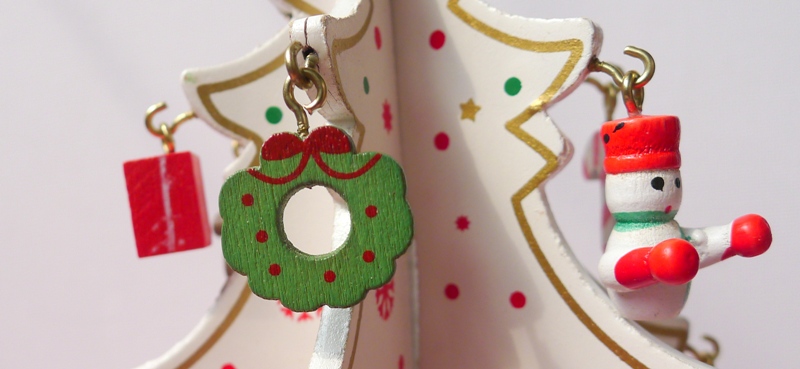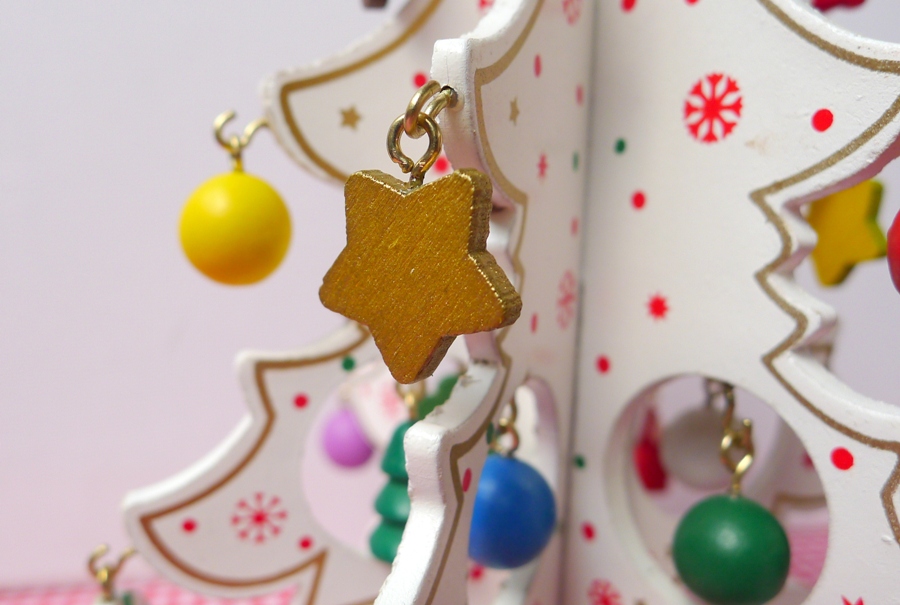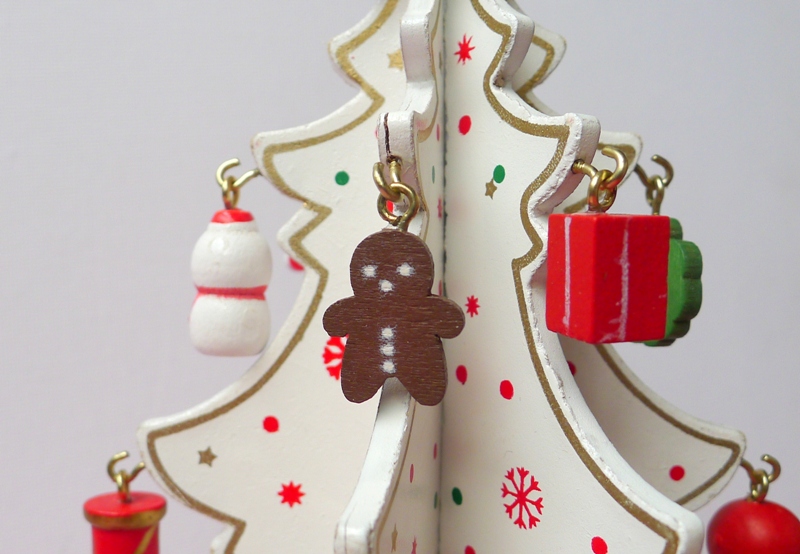 Thank you, Ma'am L for your very thoughtful and super cute Christmas gift. AJ and I love it!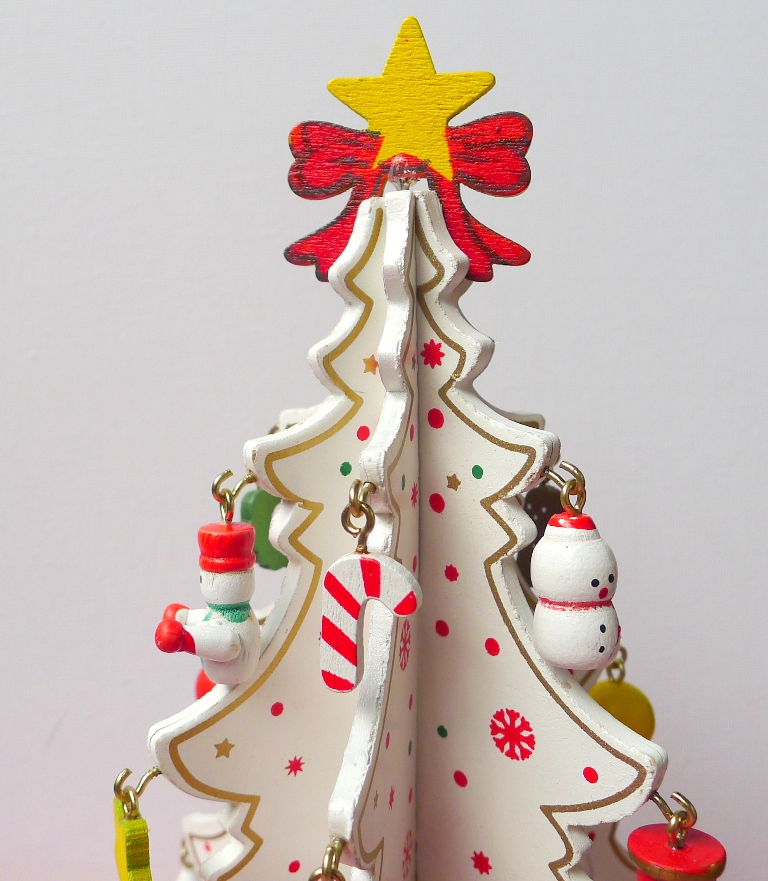 Never worry about the size of your Christmas tree. In the eyes of children, they are all 30 feet tall. ~Larry Wilde, The Merry Book of Christmas