A few months back, I chanced upon this blog post by the DiploWife about a small shop in Berlin selling pretty souvenir items and paper products.  She shared pictures of the beautiful Berlin postcards she acquired from her trip in that shop, all of which looked fantastically 'real' because of the 3D-like effect.
The idea of a postcard challenge came about from this blog post, and I was very excited to fulfill the challenge given to me by the DiploWife, which is to send a postcard that symbolises the country or city you are from, without being cheesy.  The design has to be chic, beautiful or cool and worthy of posting on world wide web.
Sounds super easy, right?  But goodness, it took me 2 months before I could send my postcard to her!  #nakakahiya
Hers took just 2 weeks to land in my office desk.  It was so beautiful!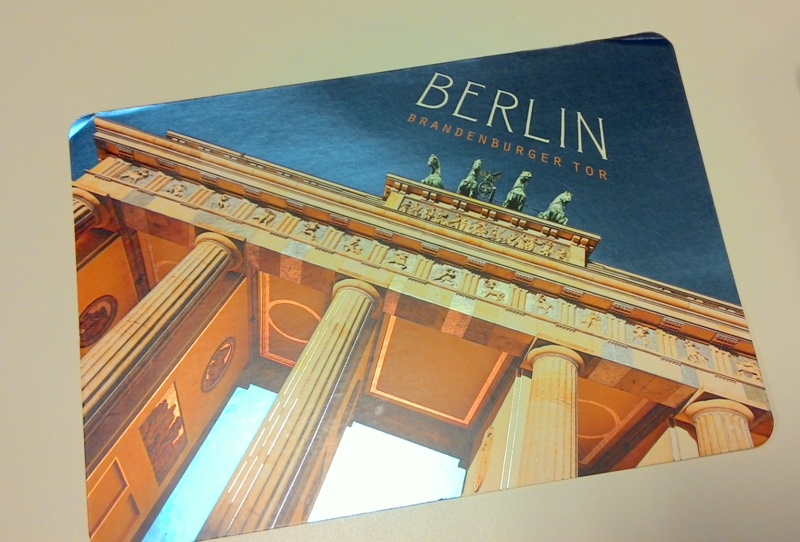 And then it was my turn to send the postcard from Manila.  Finding the right one to mail proved to be a challenge because it turned out there are so few shops in Manila selling postcards!
My first stop was at National Bookstore where I found ordinary-looking postcards that are outdated already, may picture pa ng building sa Ayala Avenue akong nakita na wala na ngayon.
I also found some postcards on sale at art and gallery shops in Glorietta but they are heavily texted.  For a moment I thought I was looking at jumbo-sized calling cards instead of postcards because even the unnecessary details about the artists are printed in the card.
My last stop was at Papemelroti, where I found postcards made of recycled paper.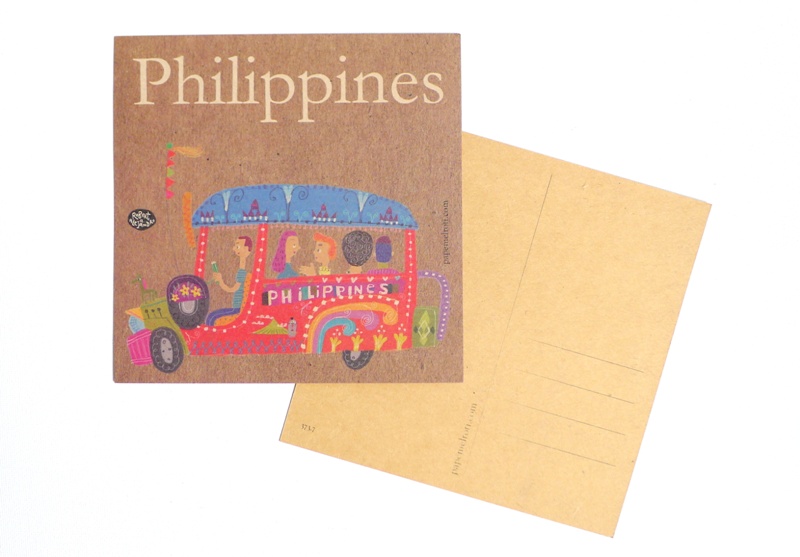 I bought some but later decided against using it because the paper's soft and prone to creases.
My search was taking too long already, and I was getting frustrated.  I even entertained the idea of making my own postcard na lang but I could not find time for that.  I  was ready to email the DiploWife to apologize and to tell her that I cannot find a postcard that would pass the challenge.
Then, one fateful day at the Manila International Book Fair, I found old Manila postcards being sold for a song!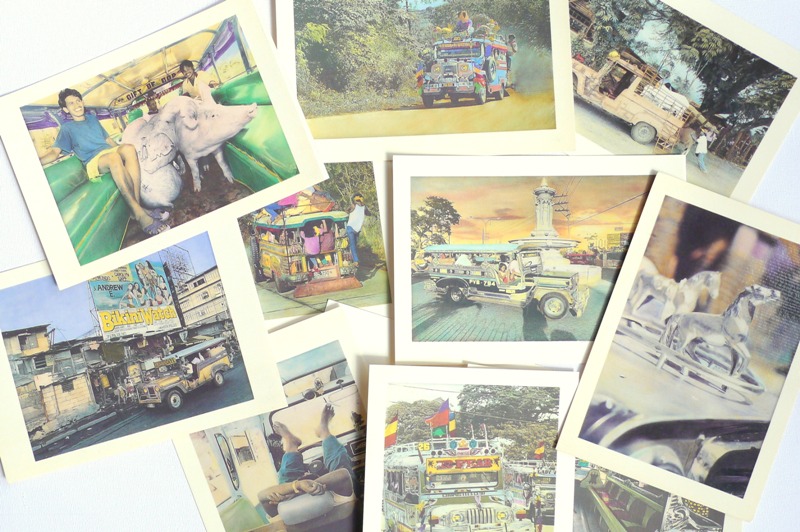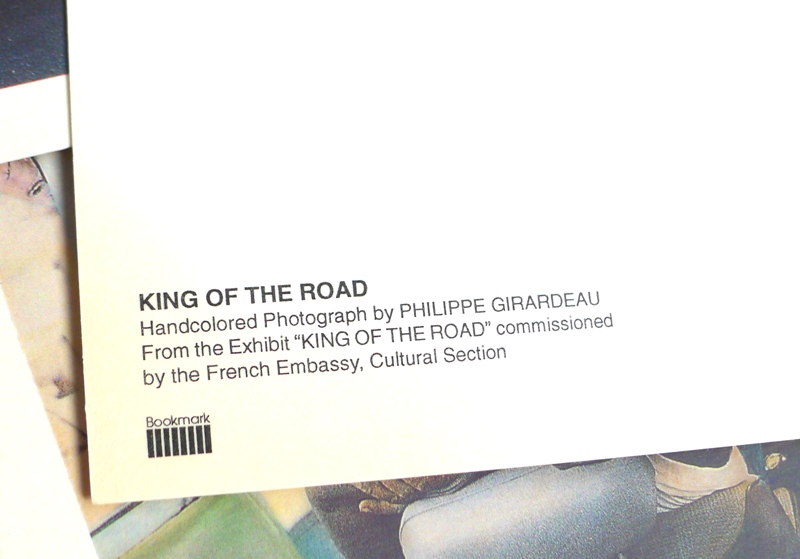 The pictures were obviously from way, way back but the color filtering gave them a timeless, festive look.  They were commissioned by the Cultural Section of the French Embassy.
I thought my problem was solved after finding these postcards, but mailing one to Berlin proved to be an equally challenging task.
I was ready to shell out up to P500.00 for a door-to-door delivery of the postcard, but I almost fainted when a private courier company quoted me P2,500++ for an express delivery!  And to think that this is just a postcard!  At this point, I was ready to concede na talaga and finally composed my email to my postcard pal.
But I guess I was meant to complete this project.  One day, I found myself in a meeting with a team from Philippine Postal Corporation or PhilPost to discuss a project.  I grabbed this opportunity and asked one of the members of the team if pwede ako makipa-mail ng postcard.
Guess how much the registered mail (to Berlin) costs me?  Just P60.00!  I was so happy and relieved at the same time.
It was only then that I got to know about PhilPost postal counters located at selected Robinsons and SM malls.  There's even one at SM Makati pala.  Haayz, eh halos every weekend nandun k'me!   
All's well that ends well?
Not yet.  I still have to hear from the DiploWife if she got my postcard already  =)
What I thought to be a fun project turned out to be a tough one.  It was a bit disheartening to find that there's no more art in our postcards, much less new contents.  Have we totally lost the art of sending written letters and postcards?
I guess that in this age where information is instantaneously shared via different platforms (think Viber, Instagram and Facebook), people have lost the patience to compose their thoughts in letters, to pick out the best postcard to send, and even to wait for something in the mail.
But patience, I realized, is what made me successfully send the postcard I promised to my pal in Berlin.  I waited for the right postcard to come along, and then waited some more to settle the issue on delivery.
Thank you, Ms. DiploWife for this opportunity and I hope you will like the postcard I sent you.  Cheers!