Just sharing with you my cute finds yesterday at Papemelroti: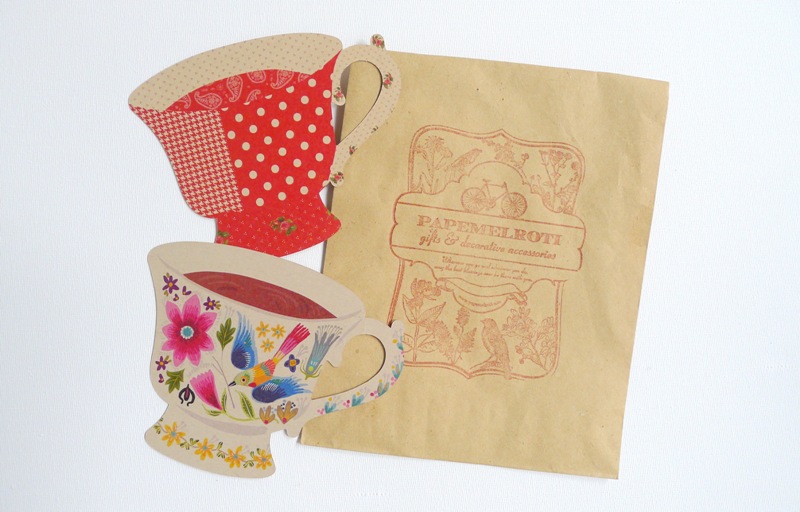 Tea cup-shaped gift tags with hand-painted drawings.  So pretty!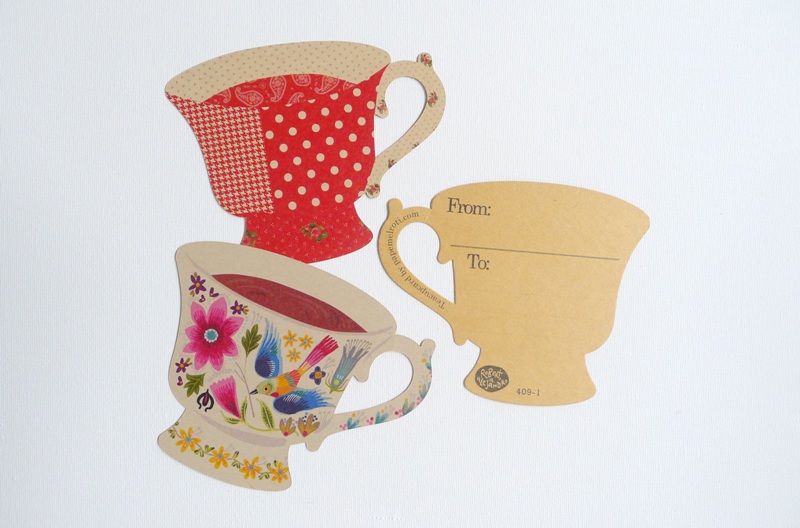 Up close: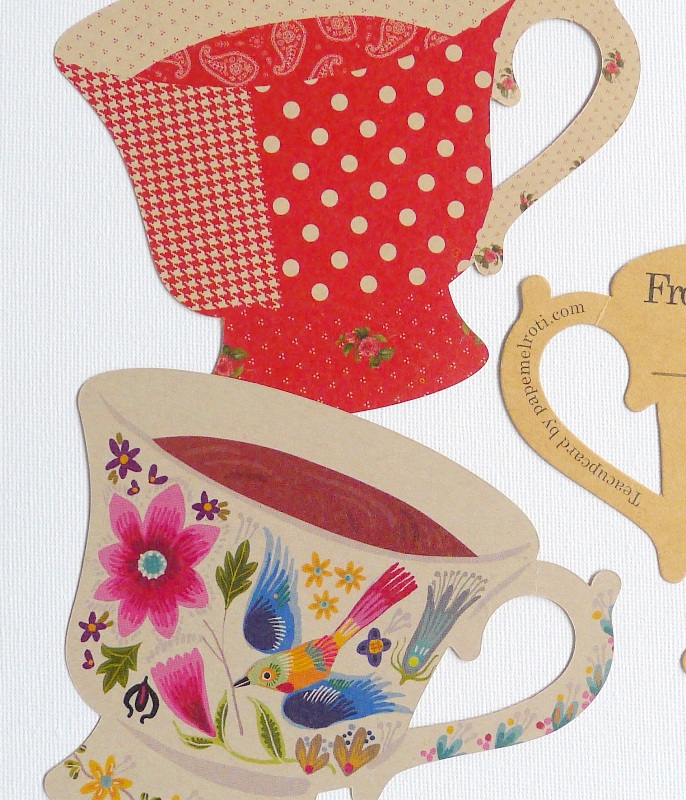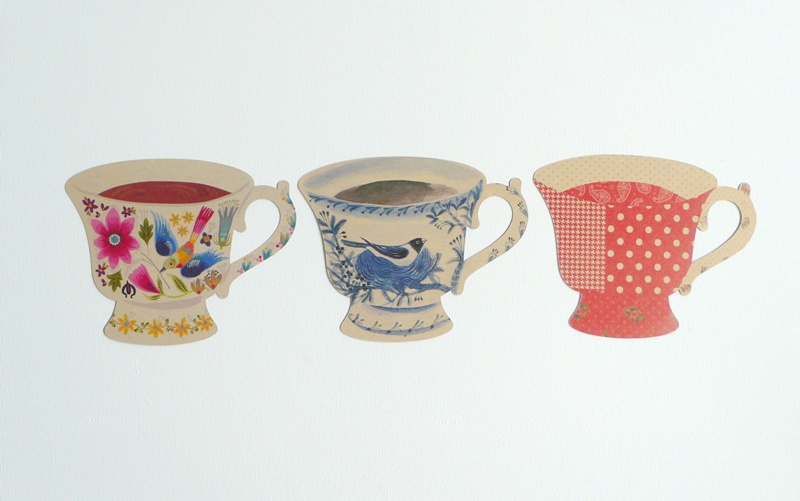 Each tag costs P5.00.  I bought 2 pieces of each design.
Cute noh?  I love that they're cut and printed from recycled papers.  Perfect for the brown paper bags I've been using as wrapping papers.
Have a good Sunday, everyone!