I never thought I'll be a fan of e-zines (referring to small magazines and newsletters distributed online) until my cousin introduced me to the Flipboard app.  Since then, I've downloaded and bookmarked in both my mobile phone and laptop the following news magazines:  Rappler, BBC News and Time Magazine.
Whereas my choices for news magazines are wide and varied, I find that for lifestyle magazines there are only a handful that I liked – especially local-based ones.  I have the SHE website of Yahoo! Philippines, as well as the US websites Good Housekeeping and Martha Stewart for recipe ideas, well-being, home and organizing tips.
I have often wondered why we cannot have something like Martha Stewart's here in Manila.  The closest we have are our local blogs, but then there is not one that I know of which combines all I want to read in one blog or content website.
P&G's EverydayMe website, which was launched at the posh The Conservatory at Manila Peninsula last week, finally filled this void for me.  The site features informational and interesting articles and videos on various passion points of women.
To introduce the website's look and feel to the media guests and bloggers, The Conservatory was transformed into an intimate gathering place filled with fresh flowers and pretty centerpieces – a visual feast to everyone present during the launching – which includes me, your reluctant events blogger hehe!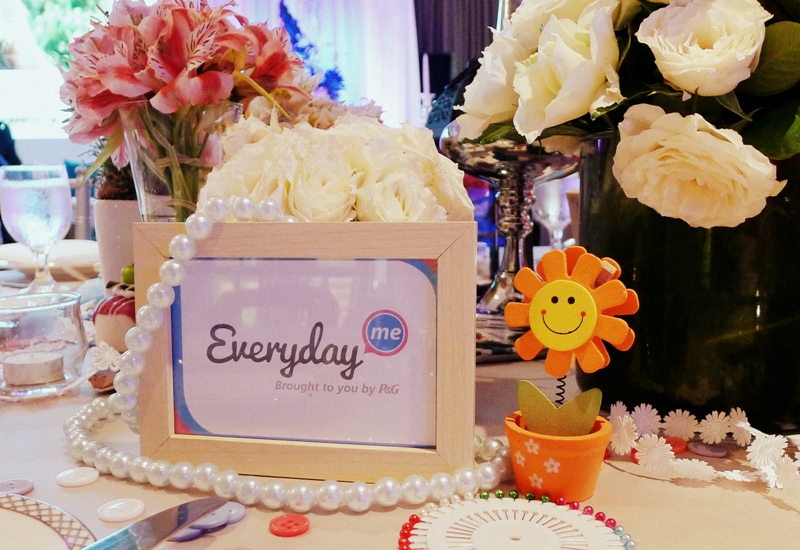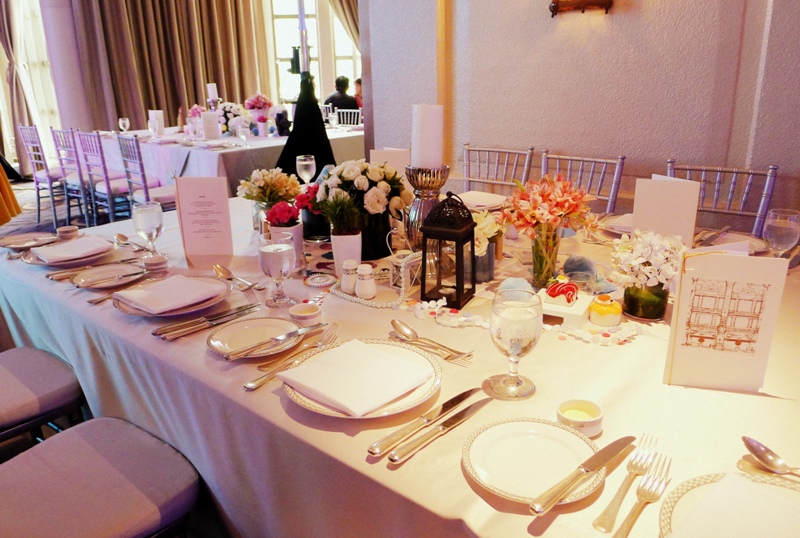 We entered a world of "fabulous finds", "relaxation" and "pampering" during the launch; bringing into life how EverydayMe's articles and other features will feel like.  There were personal care stations that showed the guests how to customize their own tea bags and lip balms.
Ang lakas lang maka-magnet ng kanilang afternoon tea station.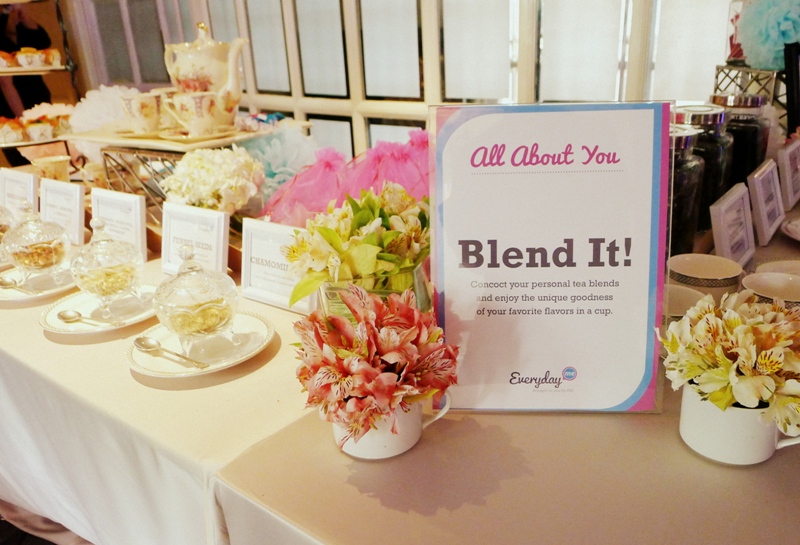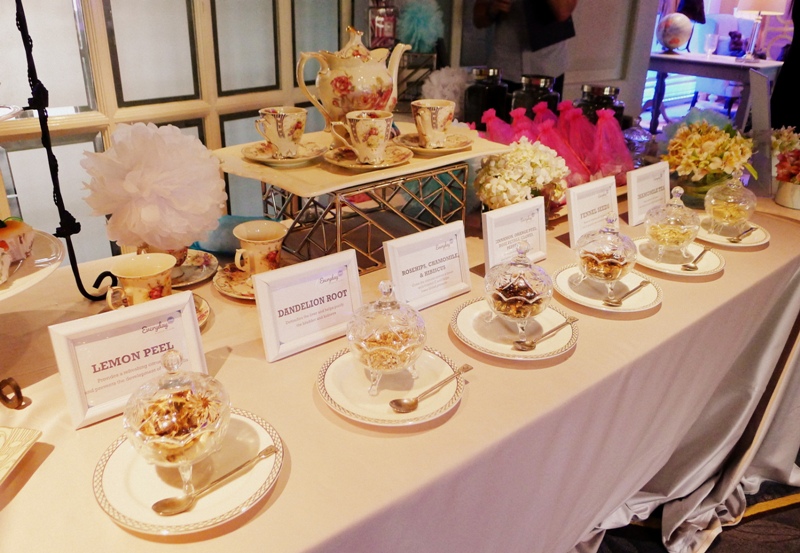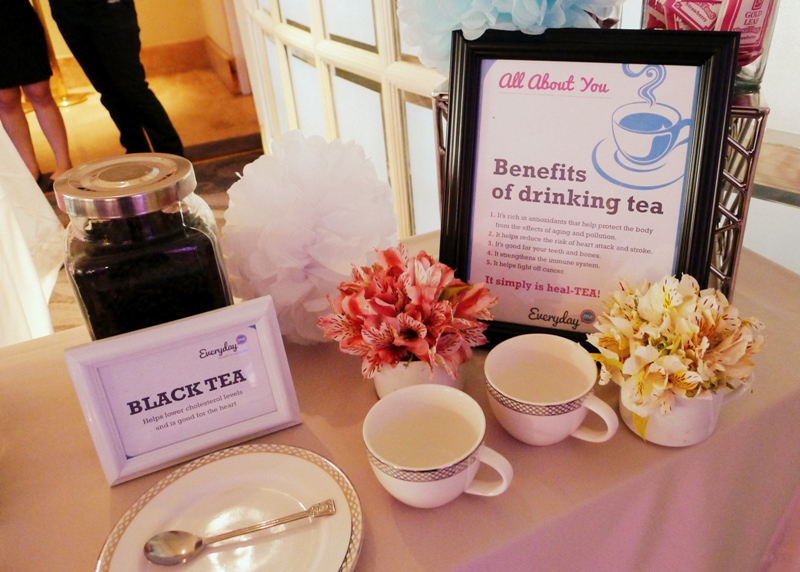 Here's the tea blend that I made there. It smelled and tasted really good.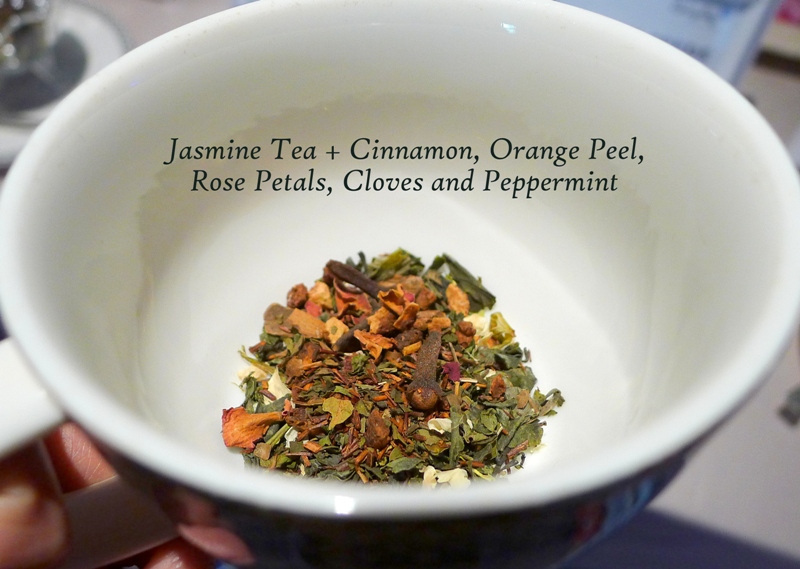 The lip balm station was a big hit with the fashion bloggers invited to the event.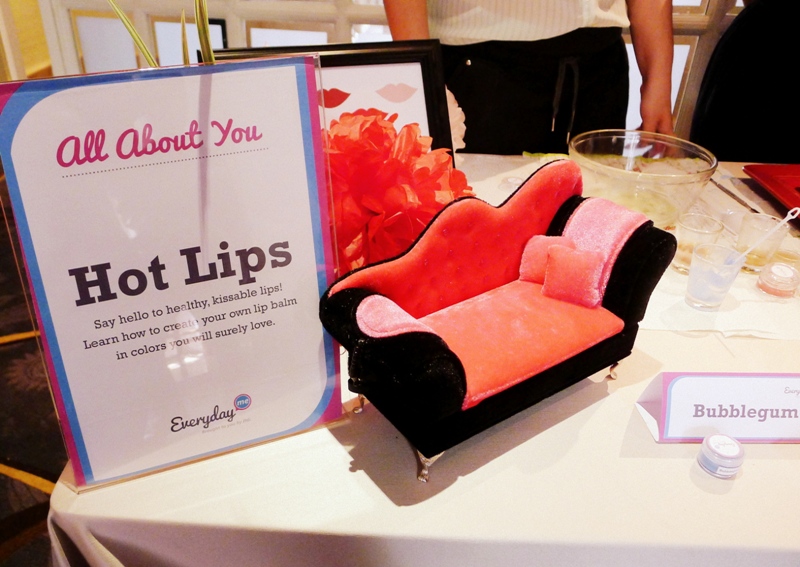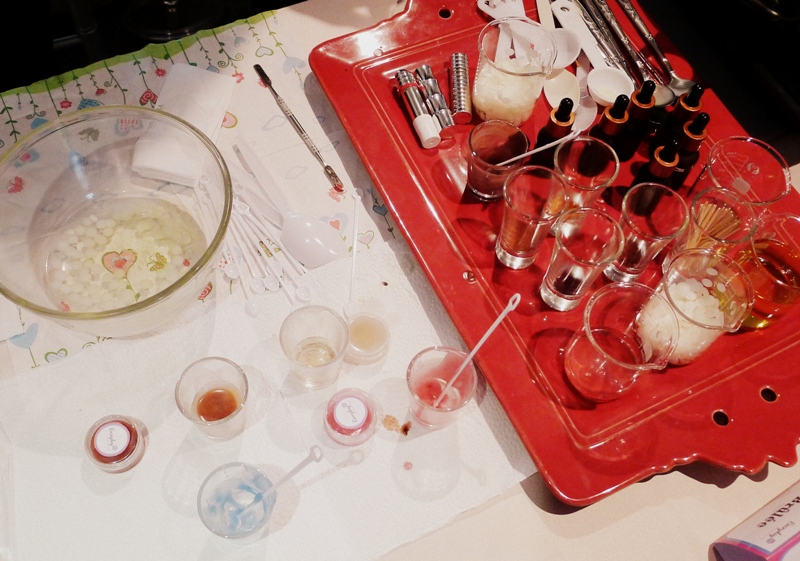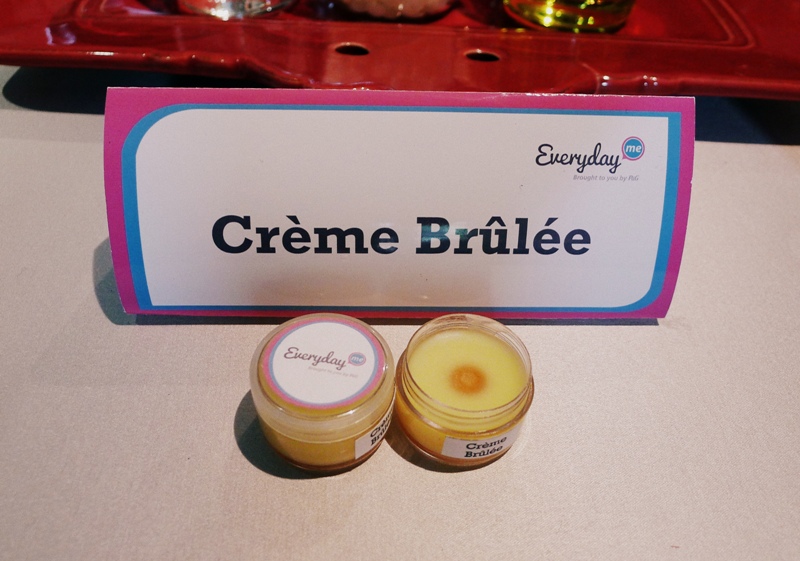 The EverydayMe website will feature contents from top bloggers and personalities like celebrity mom Jenni Epperson, trendsetter Kim Jones-Rosales (a.k.a. Miss Jones), Frances Amper Sales (yey!), Patty Laurel, Jackie Go, Camille Co and Sam Oh.
As a preview to what their celebrity contributors will share, P&G showcased Kim and Jennie's fab travel finds and must-haves in form of separate installations inside the venue.
Kim's World: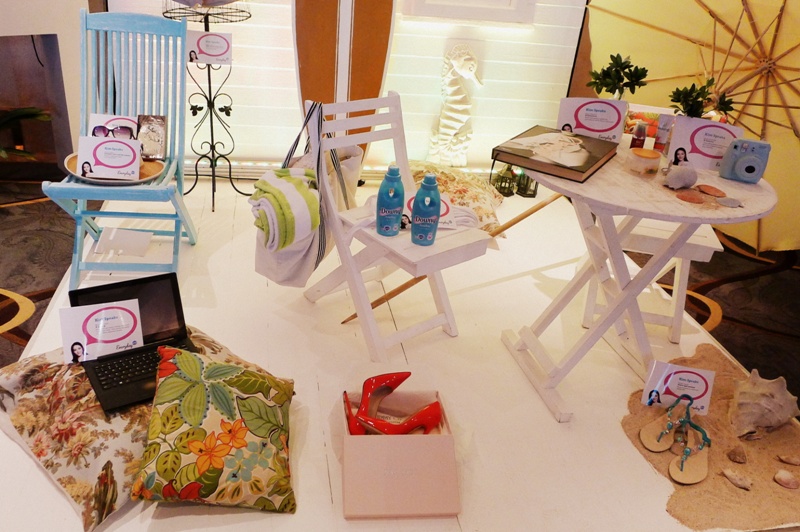 Jenni's World: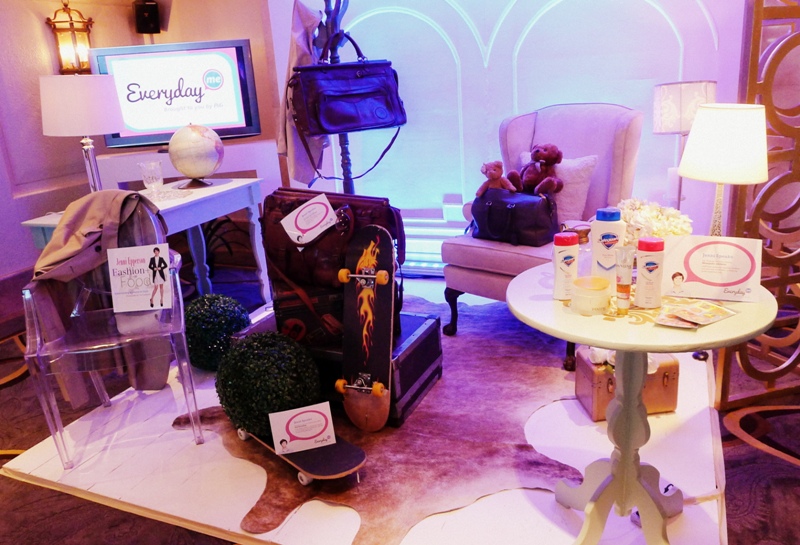 Misses Jenni and Kim during the launch of EverydayMe: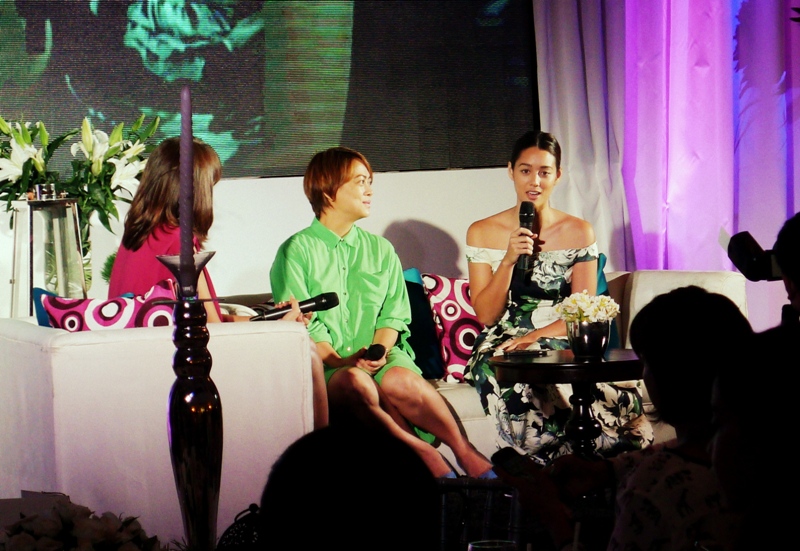 EverydayMe is a membership site that will feature global and local articles on beauty, food, fashion and well-being.  Its members can stay ahead of the pack through trend forecasts and exclusive product launch announcements from P&G.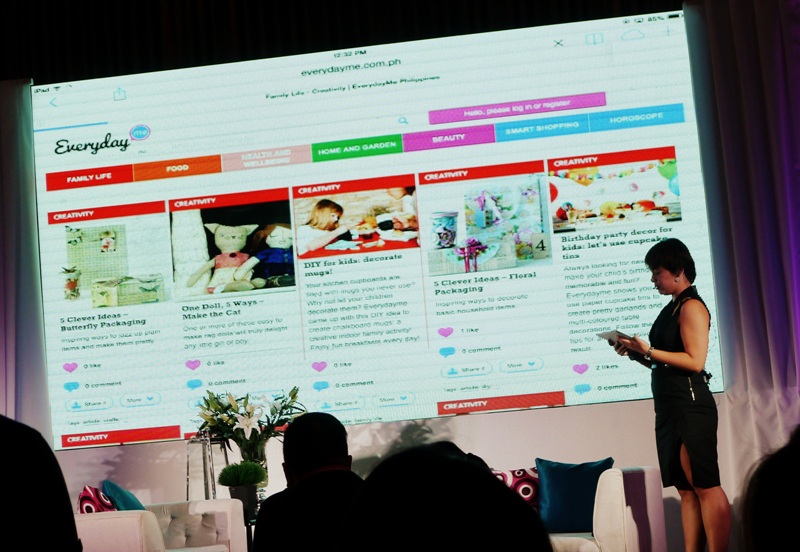 Members will also be able to add to the site's rich content by contributing their own product ratings and reviews!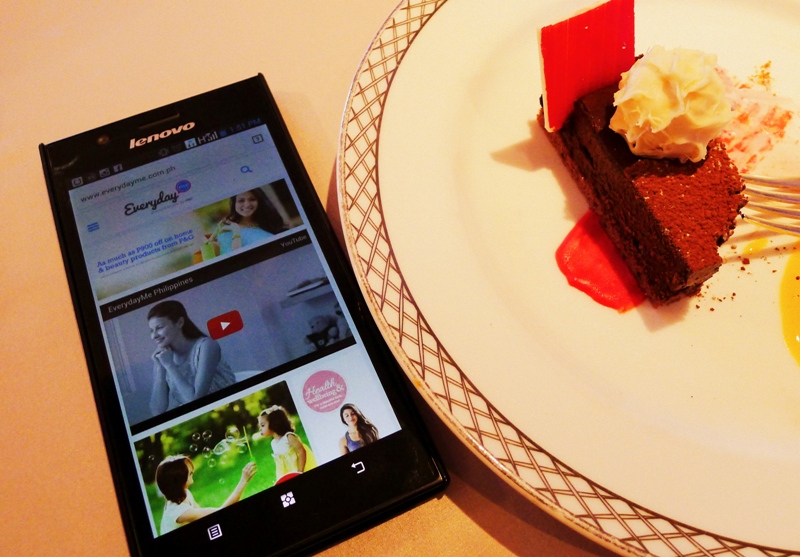 I have already browsed through the site's contents, and my favorites right now are those under Good to Know  (check it out under the Food Section) for the useful articles and interesting visuals…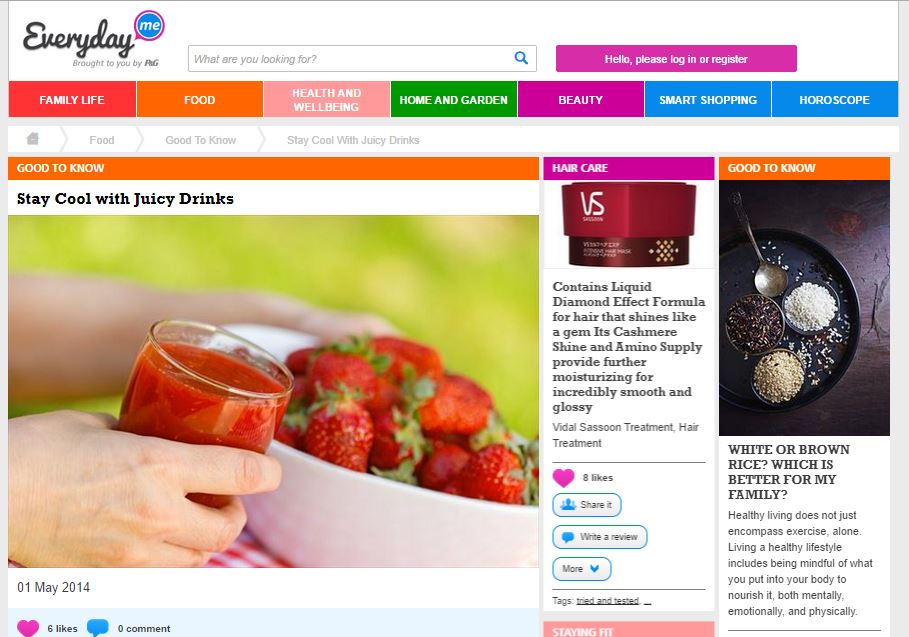 …and the DIY Tips (under Home and Garden), for that crafty in me!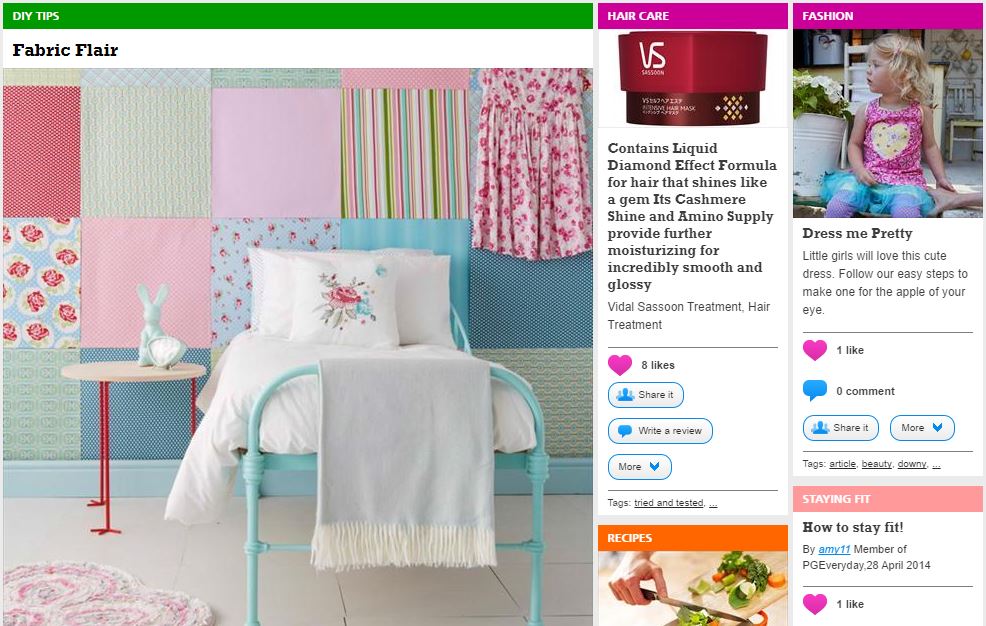 One thing I noticed though is that their registration page is not working properly.  But don't fret.  Even without registering yet you can already have access to the wealth of information available at EverydayMe.  Yun nga lang, the exclusive welcome kit (which comes with the membership card ) will have to wait hehe!
Check out EverydayMe.com.ph now, and learn from the various topics that cover health, beauty, family life and smart shopping, among others.  Let us be empowered and live life smartly!  =)
(P.S. Big thanks to Nuffnang Philippines for inviting me to this event!)